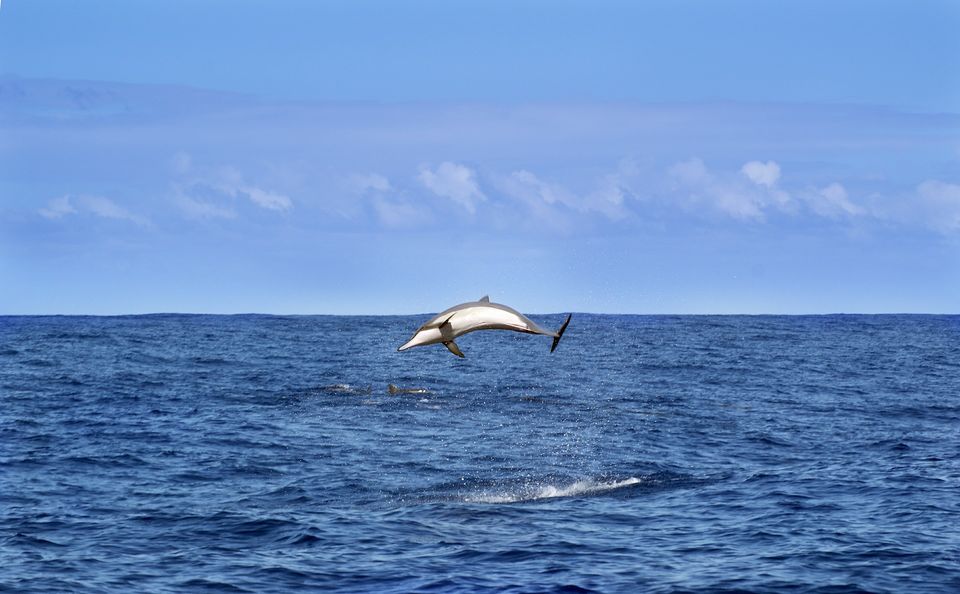 Today, I feel like sharing a secret with you guys. How many of you wish to visit France but are deterred either by the cost or the lengthy visa process? What is your imagination of France? Zenith-reaching peaks, emerald forests, eye-boggling views, roaring waterfalls, dark beaches and an active volcano. Is that France for you? And, what if I told you that you can visit this bit of France without a visa and on a budget. Are you tempted?
Reunion Island top attractions
We are on an island and we haven't yet talked about beaches. That speaks a lot of Reunion Island. Ermitage Beach has to be Reunion's best beach with two kilometers of powdery white sand and turquoise water. There are also some high-end hotels nearby for those who want to enjoy the tropical side of Reunion for a few more days.
Diving and snorkeling in Reunion Island
The waters around Reunion Island are warm and clear all year around. The waters are teeming with life. You will encounter clownfish, trumpet fish, angelfish, parrotfish, surgeonfish, triggerfish, colourful corals, anemones, turtles, manta rays and dolphins in the clear blue waters of the Indian Ocean.
Visa
Indian citizens don't require a visa for stays up to 15 days. However, they need to book a 'stay' in advance. A stay is more like a tour package that includes accommodation, activities, transport on the island etc. Check Reunion Island official tourism website to know more about it.
Best time to visit Reunion Island
The best time to visit Reunion Island is during the dry season which runs from May to October. The temperature during this period ranges from 20 to 25 Celsius.
How to reach Reunion Island
Direct round-trip flights from Chennai to Saint-Denis International Airport cost ₹24,535.
Costs
The average daily cost of travel in Reunion Island is ₹6,000 per person.
Where to stay in Reunion Island
Auberge du Cap (₹2,595 house), La Villa Paille en Queue (₹5,045 double).
Have you visited this visa-free volcanic French island? Or been to another little-known visa-free destination? Write your own travelogue and share it with millions of other travellers. And subscribe to Tripoto Youtube Channel for stunning videos.
The 2,632 meter-high Piton de la Fournaise besides being the centrepiece of Reunion Island is also a very active volcano. The landscape and vegetation around the volcano bear the marks of past eruptions. It feels like stepping in a post-doomsday world. You can hike or mountain bike on the volcano. A date with this roaring giant is something you will share with your friends for years to come. Visit the Cité du Volcan Museum to get a better understanding and a 4D volcanic experience.
From a very active volcano to one that emptied itself some time ago leaving behind a caldera. Calderas can be found around the globe but what makes Mafate caldera so unique is the fact that there is an entire village within the caldera. Mafate village is inaccessible by road and trekking is the only to get here. The village emits a wild wild west vibe with neither cars nor roads and an arid landscape. Spend time here and disconnect from the world.
Cilaos is the next door caldera which is accessible by road. Cilaos' main draw is the adventure activities that go within its volcanic walls. The jaw-dropping canyons and stunning waterfalls are ideal for rock-climbing, rappelling and canyoning. If you are not into adventure sports then visit the Cilaos village within the caldera for the local rum distilled here.
Victoria, Niagara and Iguazu Falls captivate us due to their sheer size and force. Reunion Island has a waterfall that will conquer your imagination. Voile de la Mariée waterfall will make you believe in magic. Multiple streams roll down the verdant hills to fall into a natural pool giving birth to a sight that is hard-t0-believe.
Reunion Island sits in the Indian Ocean closer to Africa and India than to Europe which resulted in an eclectic mix of Indian, African, French and Creole cultures. This amalgamation gives Reunion a very unique vibe. Saint-Paul's Friday and Saturday market is the best place to observe the multicultural influence in the form of local cuisine, fruits, vegetables, arts and crafts. Don't miss visiting this market with some 300-odd stalls selling local products.