I've longed to travel. The idea has been in my head for a long while but things never seemed to fall into place. Having tried a few times to go abroad for study,work etc and seen it fall apart, I've always been skeptical if my fair share of traveling will ever be possible. So when we began planning for a trip to Indonesia at the turn of the year, even though everything was arranged very meticulously and pretty much every piece on the internet was read innumerable number of times, the gut was still oozing negativity. Something has to fall apart. Something always does. As the day of the flight out came closer, this gut feeling turned to cocktail of excitement and anxiety which kept the tummy feeling funny.

Our travel group consisted of 7 of us, all friends from work and college. As the plane took off, we saw the Chennai coast disappearing below us and with it the anxiety that had haunted me previously. The trip was really happening.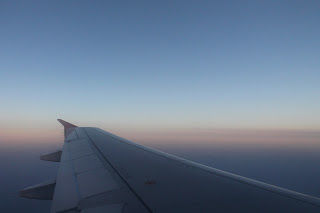 After a stop over in KL, groggy eyed, we board the connecting flight to Jakarta. We land in another international standards airport and head to the visa on arrival counter expecting a barrage of tricky questions. Voila. They collect the cash, put the visa stamp on the passport and send us through. Such an anticlimax. But nothing to suppress the joy of a first visa on an empty passport.

We'd carried USD and got variable exchange rates ranging from 12500-12800 IDR per USD in different places and we stuck to getting small amounts exchanged as opposed to carrying a lot of cash.
Our host in Jakarta, Fitria, had sent a car for us to the airport. The driver had a note saying "I'm sorry I don't speak English". Our Indonesian adventure with English had begun. We managed to fit all the luggage and ourselves into 1 Xylo sized vehicle. We even tried to make conversation with the driver but pretty much most of it was left unsaid or unheard. Jakarta greeted us with its wonderful infrastructure, well planned high speed roads, reasonably high skyscrapers on each side. For all these wonderful roads there are an awful lot of big open drains pretty much all over the city and it has a pretty strong stench. The infrastructure left one of our friends suitably impressed and it received some lofty appreciation with regard to its development which sounded funny enough for us to hound him with this topic for the next 2 days.
The first near miss fiasco happen as soon as we reached our AirBnb in Jatinegara. As we began to unpack, I realized that my passport was missing. Something had to go wrong right. I was even looking forward to getting extradited ;). This resulted in the most stressful 5 minutes of the trip when pretty much everyone was serious and frantically looking for it. I ran out to trace the path from the vehicle to the house as I had checked the passport when I got into the vehicle. Thankfully the driver was still around and in the backseat my passport was resting without a worry in the world. Such relief. Maybe it was good in a way considering that this underlined the importance of keeping the passport safe. The control freak in me though wouldn't give me a moment's peace about this till I was back in India. One of the guys began packing his passport in 4 covers as an aftereffect of this.
The Transjakarta bus facility is very efficient and impressive. Multiple parallel and perpendicular routes run all over the city like a grid. A single bus keeps going up and down over one line of the grid. If you want to go to a place on another bus route, then you changes buses at a junction and get there. The buses also have a a designated lane on the road, so they are faster and don't block traffic, when they stop, at the same time. BMTC could use this idea but then we don't have space to have a separate lane for buses. The bus stops also look futuristic. They have equal number of doors as the buses and are also at the same level as the bus doors. So when a bus stops and the door opens, the bus stop exit and the bus door are neatly aligned and you just have to walk in. Transjakarta turned out to be the best way to travel in Jakarta. With some more time, we would have loved to try the train system too.
The stop closest to our AirBnb was Pasar Enjo or Ps.Enjo, as the Indonesians called it, and was around 5 minutes by walk. There we met an over friendly stop/booth in-charge guy who over obligingly swiped us in, gave us a high five and directions to change buses at Kampung Melayu and then alight at Mangaa Dua stop. We were a bit confused by how we got no ticket or receipt for the journey and he convincingly told us this is how it works. With no choice but to believe him, we boarded the bus to Mangaa Dua.
Mangaa Dua is a haven for people looking for imitation goods according to the internet. It also says pretty much everything can be found at surprisingly cheap prices. Bit of an over exaggeration really. Decent goods, decent prices. The money changer here had a completely different set of rules. 12800 only for new 100 USD notes. 12700 for old notes. He guy then starts being Sherlock Holmes and starts finding any markings, stamps, folds on the notes. Sure enough, he finds one or the other thing on each note and then reduces the price to 12700. We bargain hard, win some, lose some but don't get 12800 for any note.
Mangaa Dua has a few malls. Mangaa Dua square, ITC Mangaa Dua, WTC Mangaa Dua etc. Mangaa Dua square at least has the appearance of a mall we are used to in Bangalore. But ITC Mangaa Dua and WTC Mangaa Dua fit more into the National Market, Burma Bazaar mould. We headed to Bakmi GM restaurant for lunch. "Vegetarian. Only vegetables. No fish, no meat, no beef, no chicken, no egg". This became the default order for most guys in the group for the rest of the trip. Mine was more straightforward. My first Indonesian meal: Nasi Goreng with Smoked Chicken. Tasted like fried rice but the rice was harder and a bit bland for our masala craving taste buds. That description would hold for most of the food we had. The weather was hot and humid and it rained post noon everywhere we went for the next 10 days.
ITC Mangaa Dua: The sight in this so called mall was unparalleled. It was kind of like a street market where pretty much everything has been laid out like for haraaj/auction, except all this is happening inside a mall. At 6 pm, suddenly the whole place started shutting down under police vigil and then certain other professionals made their way in. Gave us an idea what this place would turn into at night. We decided to get out of there soon.
The thing with bargaining in Indonesia is that you can ask for a ridiculously low price and yet it sounds pretty reasonable. In our group, we had an expert at this while another one who was the NGO-based moral police fighting for good prices for the vendors. I had set myself a base price of 20. The Indonesians leave out the last 3 0s while quoting figures. So 20 is 20,000 Rupiah(INR.100) for any article and our moral police guy was annoyed pretty frequently by how I could quote such a low price. Another joke added to the never ending list of jokes on this guy. He soon ran out of patience and there were more jokes on that.
On our way back, we were trying to decide whether to go to Taman Mini or MONAS the next day. Thankfully we met Luki, one of the few guys who spoke English and we could have a conversation with, in the bus and he guided us. MONAS had its attractions but we finally chose Taman Mini. In hindsight, maybe it should have been MONAS. He even advised us to have more street food than go to restaurants but the street food didn't look all that hygienic and we had too many vegetarians so we couldn't be sure how vegetarian the food would be.
Our AirBnb host, Fitria, was a bubbly, chatty person who's full of life. She showed us some pictures of her sister's wedding with her dressed in traditional wear and spoke about the local corporator being Chinese and people not trusting him even though some good work was happening. Once we were ready, she took us to the to the bus stop on the other side, Pedati Prumpung. Jatinegara is a quiet little suburb with small shops run out of houses. The houses were small and the open drains were running close by. Some houses were just cardboard boxes but still had TV inside. No bungalows were seen anywhere in this area. Not too different from a smaller village in India. We noticed and pointed out that there were absolutely no stray dogs but there were quite a few cats around.
As we tried to board the bus here, we got to know how well we'd be conned the previous day. To board Transjakarta buses, you need to buy a card onto which money is loaded. You then swipe the card at the gate and go through. Similar to how it works on the Bangalore Metro. But then we didn't have a card in spite of having traveled by Transjakarta the previous day. So the over friendly guy from Pasar Enjo stop had taken the money and swiped us through with his card. Basically, he had pocketed the money. Sigh. Such bakras we were made. At least the BMTC bus conductors pocket only small change. So we ended up buying a new card and loading some money on it.
Taman Mini, a miniature city which has life size models and museums depicting different provinces of Indonesia. Seeing the cultural heritage of Indonesia with its close links to the Indian culture and seeing different adaptations of Ramayan/Mahabharat was memorable. We happened to visit on a day which was some kind of anniversary and so a carnival was on with lots of kids dressed in traditional Indonesian attire. We roamed around for the rest of the day listening to some musicians performing.
One particular guy was singing in a very soulful voice and we just stopped to listen to him. He notices us and gestures to the crowd and suddenly starts singing "Kal ho na ho!". Near perfect. He asks us to sing along and we did. We then chat up with him and he tells us he has absolutely no connection with India and just happened to hear this song somewhere and like it, so he learnt it. Bravo. We now refer to him as the "Indonesian Sonu Nigam". We tried out some tribal attire and danced around a bit.
Taman Mini also has a small bird park. We ran into some kids who were just chilling with their pets. The only difference being pets were snakes and lizards. Some of the guys had the courage to touch these and let them run all over their body. My fear of snakes wouldn't let me go anywhere near them and I was more than happy taking pictures instead.
During dinner, we needed some salt and waiter didn't get what we were asking for. What followed was 5 minutes of vivid descriptions of what Salt is. 1. Saaaaalt. 2. You know sea water? Sea water? 3. White powder (not realizing there are other popular white powders available). Garam is the Indonesian word for salt. Thank you Google translate. The waiter was amused as well. "Oh! Garam!".
An early flight took us to Jogjakarta, a peaceful town in the backdrop of Mt.Merapi. We checked into Alam Jogja which was more of a resort than a host from AirBnb. Yosef was our driver for the next 2 days in Jogja.
We spent the next two days visiting the Prambanan and Borobodur temples. Having been constructed in the early 8-10 th century AD and having been ravaged by time and natural disasters such as earth quakes and volcanic eruptions, the Indonesian government has since put in a significant amount of effort to bring these two monuments to the present state that they are in. Gigantic structures with allegiances to Hindu and Buddhist ways of life, these temples are in the list of world heritage sites. We wore sarongs to enter the temples and traditional Indonesian hats and ate juicy local fruits such as Salak(snake skin fruit), Rambutan. Even the Indonesian Banana was so much more juicier and the tender Coconuts were big enough for 3 people to share.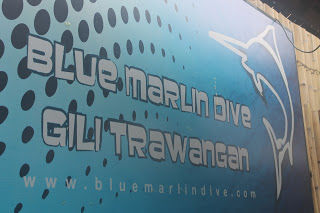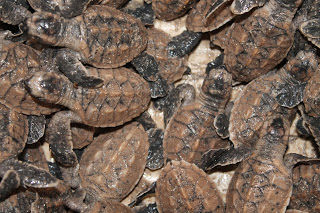 We had a particularly enthusiastic guide at Prambanan, Subarno, who has even written a book about the 2 temples. He started off well but then got all corny, verging on sleazy with this descriptions of the carvings on the temple walls. So much so that a few fellow tourists spotted us in the airport as the guys who were getting lessons from the tour guide. The Indonesian version of Ramayan/Mahabharat have quite a few differences with the ones that we've heard. Some school kids were even keen on getting photos with us "Foreign tourists". Prambanan also had a deer park and a big flightless bird, Casuarius, which looked a bit like Toruk Makto from Avatar.
We asked Yosef to take us to a pure veg hotel and he ended up taking us to something that resembled a ghetto where we weren't going to find veg food for sure. We tried some Satay, Indonesian specialty skewered, grilled meat which was sweetish amidst some more sign language fails.
We spent an evening on Malioboro street in Jogjakarta buying Batik clothing, souvenirs and street shopping. Our bargaining skills were put to test and it looked like we did well till we went to Krishna souvenir shop in Bali where the MRP was around the final prices we had paid after quite a bit of bargaining. A memorable buggy ride was fun too.
In Lombok, after a long drive to Senaru village base camp with the coastline to our left, en route Senggigi, we met up with Hermann and Adi. Adi was our trekking guide. A nice skinny chap and particularly huge SRK fan.
We began our trek of Mt.Rinjani in the morning, which is an active volcano mountain which has a huge crater lake at the summit. A 9.2 km trek to Senaru crater rim, it was a moderately challenging climb in tropical weather which got a bit tougher once it started raining in the early evening. We had 4 stop points, pos1, poos2, pos3 and pos4, evenly distributed at distances to around 1.5-2 km. Our trekking group had 5 porters who were carrying huge loads which had all the food items and the tents and they were climbing barefoot and faster than us. Admirable. There were also some very smart dogs which did the trek with us knowing they'd get food at every stop of ours. Looks like it is their way of life now. There were many other trekkers from different countries and it was nice mingling with them too.
The terrain got tougher for the last 1-2 km when the visibility was poor and the rocks were slippery. We were given some raincoats like the ones we wore as kids. The conditions caused me some anxiety because it was getting dark and the guys still weren't home yet. Adi was with them the whole time and ensured everything was OK. The joy of having completed this trek and sitting around with friends, the camaraderie, the jokes, was what this travel was all about. A remarkable midnight star gazing adventure was also on the menu and it had me shivering for most of the night.
Unfortunately for us, the weather played spoilsport and the fog didn't settle till almost 8 am in the morning for us to get a good look at the crater lake and left us a bit disappointed. We tried to delay going down but we had a flight to Bali in the evening and it was a long drive to the airport. One of our friends struggled while descending and we had to slow down to be with him. At one point, it started pouring and we still had a couple of km to go and were fast running out of time. We finally made it down and Hermann was waiting with his moped. I had a good Rinjani running experience chasing them. Our driver was fast enough to get us on time to the airport. We picked up some Rotio snack in the airport for our hungry tummies.
Before going to Bali, hearing lot of people talk about it with such excitement, I was a bit skeptical if it would live up to all that it promised. Within minutes of being in Bali, it was obvious it would. Bali has this infectious energy about itself. A perfect blend of cultural heritage, where pretty much every single house is built like a temple and the people follow their culture with such reverence, and an urban buzz, makes it the tourist haven that it is. The city has many gigantic statues of heroes from Hindu mythology which are pretty impressive. Our drivers, Gede and Maade, were really nice folks. Maade was telling us how he dreams of going on a pilgrimage to India and how most of the Balinese are very close to their Hindu way of life. We stayed in Style Ubud shared hostel and were all too tired to do much else.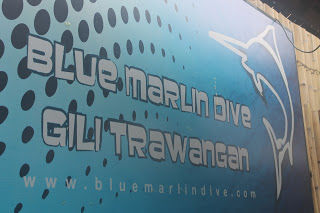 We took a fast boat to Gili islands,which are 3 really small islands off the coast of Lombok, from Padang Bai harbor. The biggest one, Gili Trawangan was where we spent the next day. A special word of praise to our dive school, Blue Marlin dives. They were far too accommodating and nice enough to make the whole experience remarkable. Jerris(or was it Derris) and Kris were our main instructors and tried to do their best to help us with the tips and tricks in the pool session. Dive suit, regulator, BCD became a part of our vocabulary. They soon realized that this is a pretty hopeless bunch but full marks to them for not giving up. They pushed the dive to the next morning and arranged 2 more divers to help. Karmen and Lisa. Each instructor had 2 of us and I was with Lisa alone ;) ;) . Katrina Kaif eh.
We just roamed around the island. Beautiful views followed us wherever we went. I even went on a run around the island on the beach. We had some cycle rides and saved some turtles. Played some frisbee on the beach. A lot of people identified us to be Indians and started singing SRK songs and theme songs of Indian TV serials. I even noticed Jodha Akbar playing on a TV somewhere but translated into Indonesian. The island came alive at night with nice music being played and people on the streets till the early hours of the morning.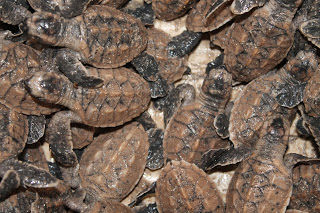 Our dive school took us out for a dive in the sea, the next morning and it has to be rated as the single most exciting experience of the trip. We were to do a back flip to get into the water with all the gear weighing us down and it was scary at first. A couple of minutes to get acclimatized and then it was magical. As we dived in, the world around us was a giant aquarium with schools of fishes, octopuses, turtles and corals of myriad colors. In that moment, we were infinite. Finding nemos was too easy. 12m depth for a first time dive! The deal was that the group comes up when someone has less than 60 bar of air in their tanks. We're all having a gala time and I still have around 120 bar remaining and Jerris points us up. All of us were too furious to know one of our friends had already hit 60 bar while the rest of us all had more than enough air. The quickest 40 minutes had passed. Cursing him and envying the full time professional divers, we departed for Bali. Maybe someday I can do a full time course and be a professional diver. What a life that would be.
We had the evening to spend in Bali and we rented some bikes to go around. We spent the evening visiting the sacred Monkey forest, which is a forest area right in the middle of Ubud left entirely to monkeys and their worship. We then moved on to Saraswati temple with its delightful lotus pond.
We had dinner at Queens Indian restaurant at a premium price but our taste buds needed it. The waiter boastfully says "Agar koi Hindustaani Bali aakar Queens nahi aaya, toh samajlijiye ki woh bhuka hi hai".
We even happened to catch a Balinese dance performance with 9 different types of dance, wonderful attires, movements and expressions. We followed this up with a much needed Balinese massage.
The next day was spent in Tanah Lot and Kuta beach. Tanah lot is a temple built on a large offshore rock with the waves lashing against it which makes it an alluring sight culminating our Indonesian adventure. Was finally time to say goodbye to Indonesia. Selamat Tinggal.
To travel is to converse with the world. May we have many more such conversations. Thank you Indonesia.