Would you travel for food?
Yes, I do….
Being a big-time foodie, Sarafa bazar been to my wish list since I came to know about this place year back and it might not be wrong to say Indore is a food capital of MP. Sarafa is probably the only market in India which remains as a jewellery market at daytime and converts into a street food court during night. The food stalls starts setting after 7 or 7.30 once the jewellery shops get closed.
Food doesn't dare to miss at Sarafa bazar….
Vijay Chat House
Vijay chaat house is at entrance of Sarafa bazaar and exceptionally famous for their kachori, samosa and patties. Kopra patties are one of the premium things about Vijay chaat house. Kopra patties are deep fried balls of mashed potato with stuffing of grated coconut and some spices served along with tangy and chatapati imali chutney.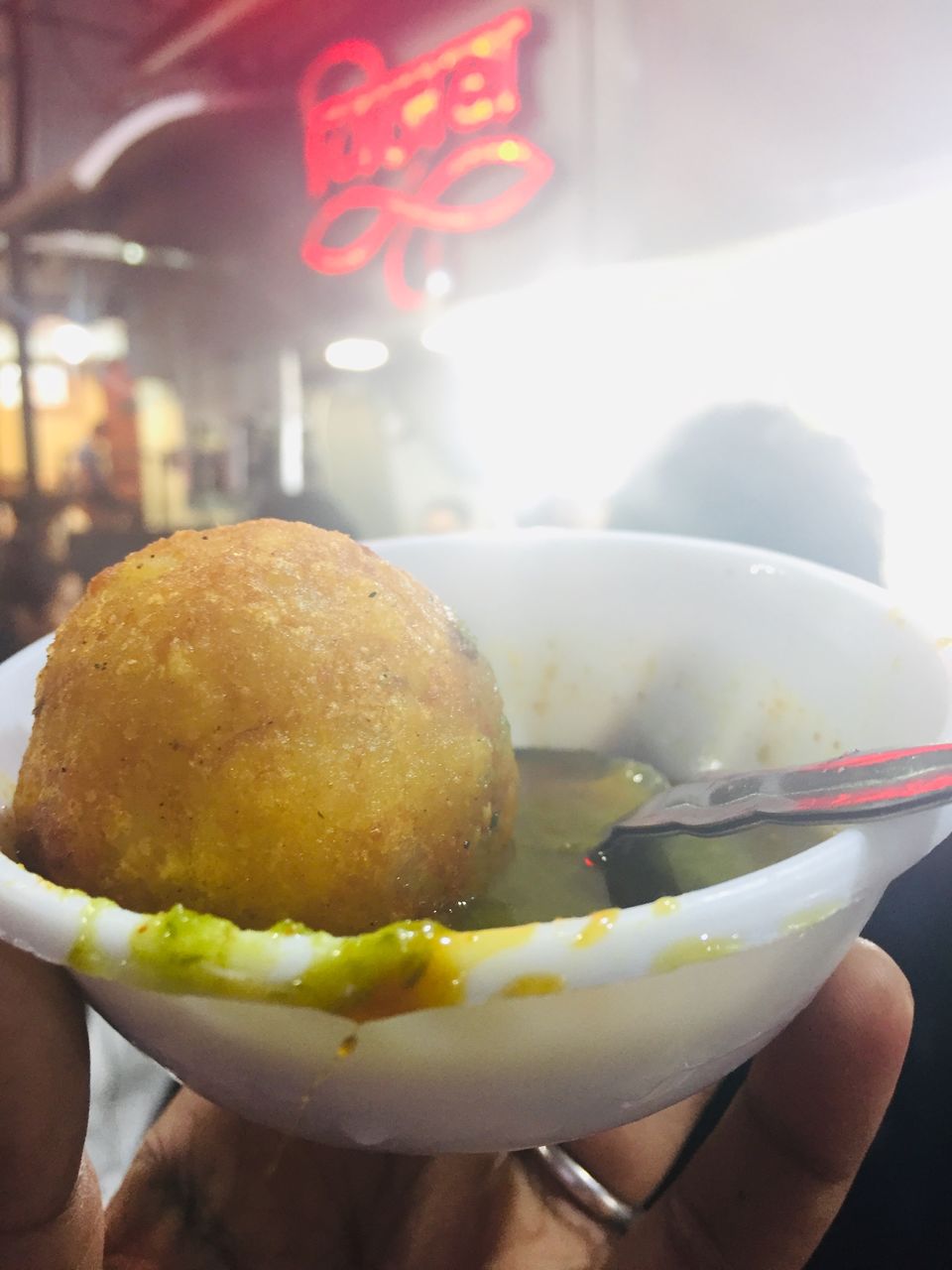 It's as good as upwasaci kachori in Mumbai but it was ultimate in taste.
Vijay Chaat House also serves some Indian sweets like shikanji, gulab jamun etc.
Try to reach earliest there as most of the time the shop gets closed before 10 only.
Joshiji ke dahiwade
One of the iconic and old places in Sarafa market which is immensely popular for their dahiwadas. The most interesting is the way owner makes the dahiwada, really great joy to watch. He picks the dahiwada do some magic, swing the bowl in the air without dropping single drop of curd outside, then sprinkles five spices just using one finger (honestly speaking, it's a joy to watch him doing). The dahiwada is magically soft and poured in lots of dahi with twist of magic masalas.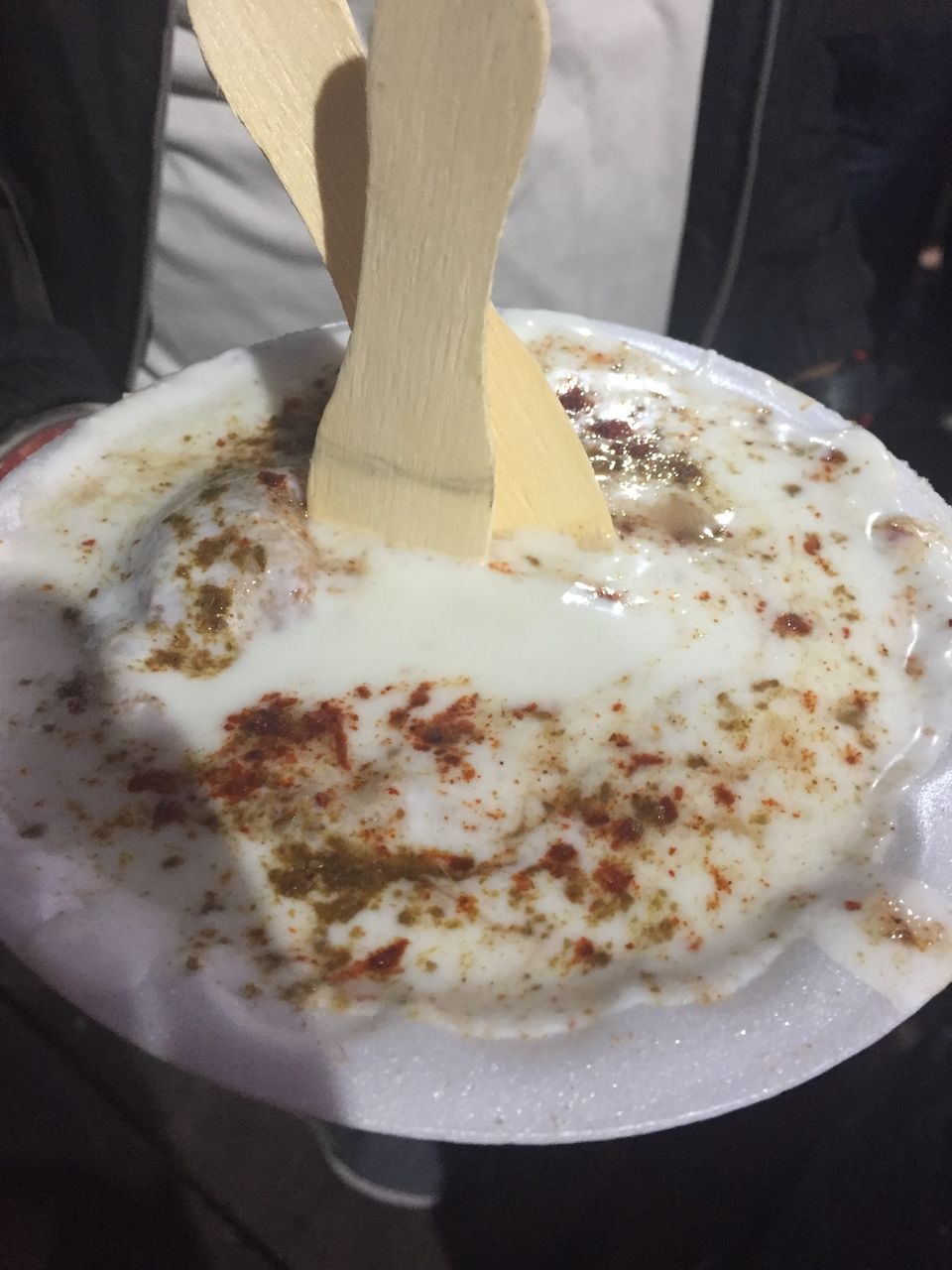 I observed that it was the most crowded place and people were actually fighting to get the turns. Again better be here earliest before 10 otherwise there is noway to eat a dahiwada.
Bhutte ka khees at sawariyan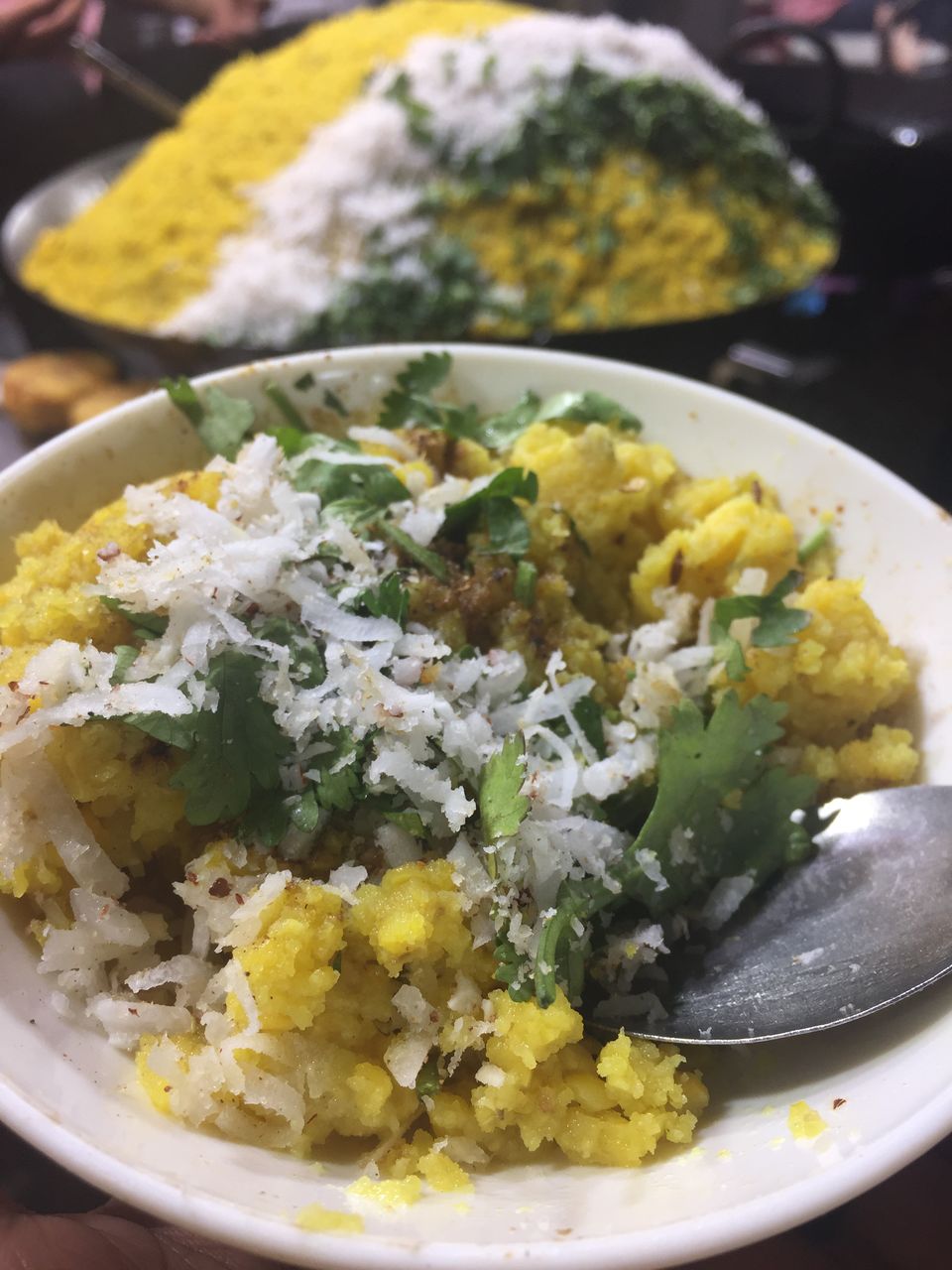 This is unique Indori combination of mashed boiled corns fried in desi ghee and then mix with lots of coconut, hing, jeera and other secret spices and decorated with dhaniya.
Garadu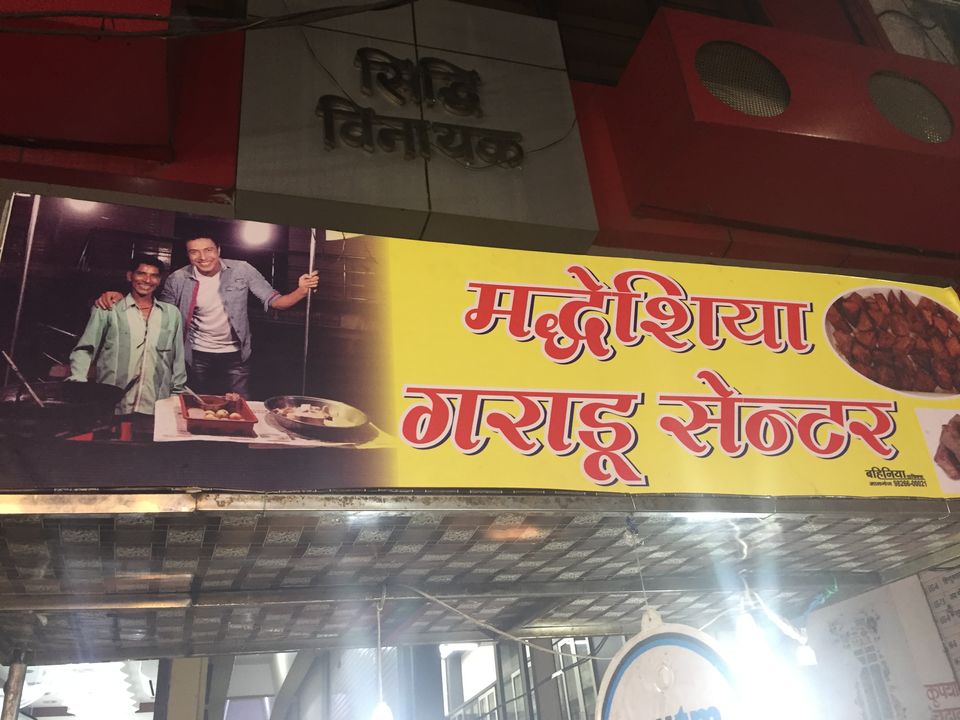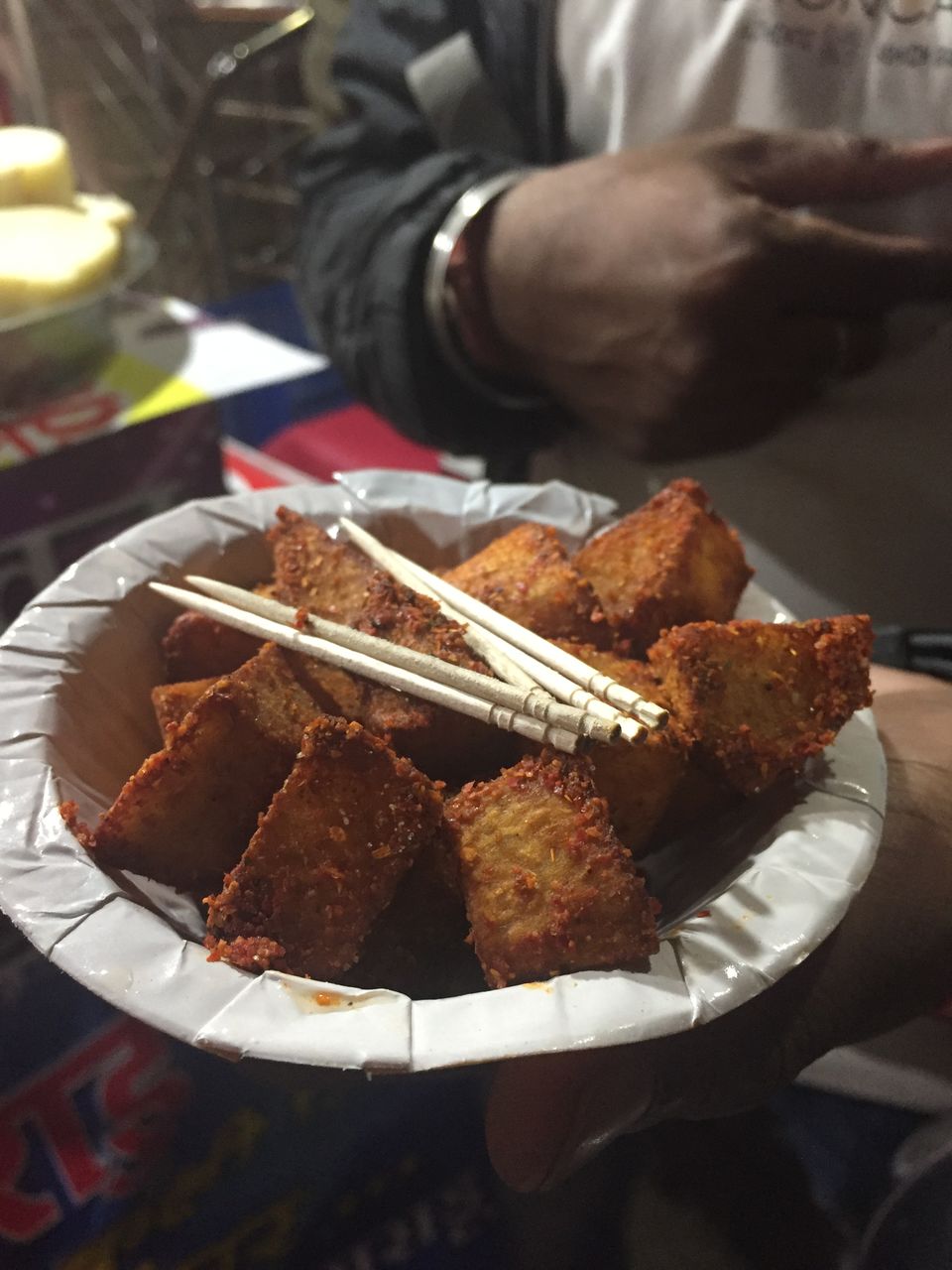 Another unique dish from Indore, garadu is underground vegetable looks a like sweet potato or arvi deep fried in oil and served with toppings of secret masala and lemon. Simple yet healthy dish which was amazingly tasty. I ate garadu for the very first time and loved a lot.
Nagori ki Shikanji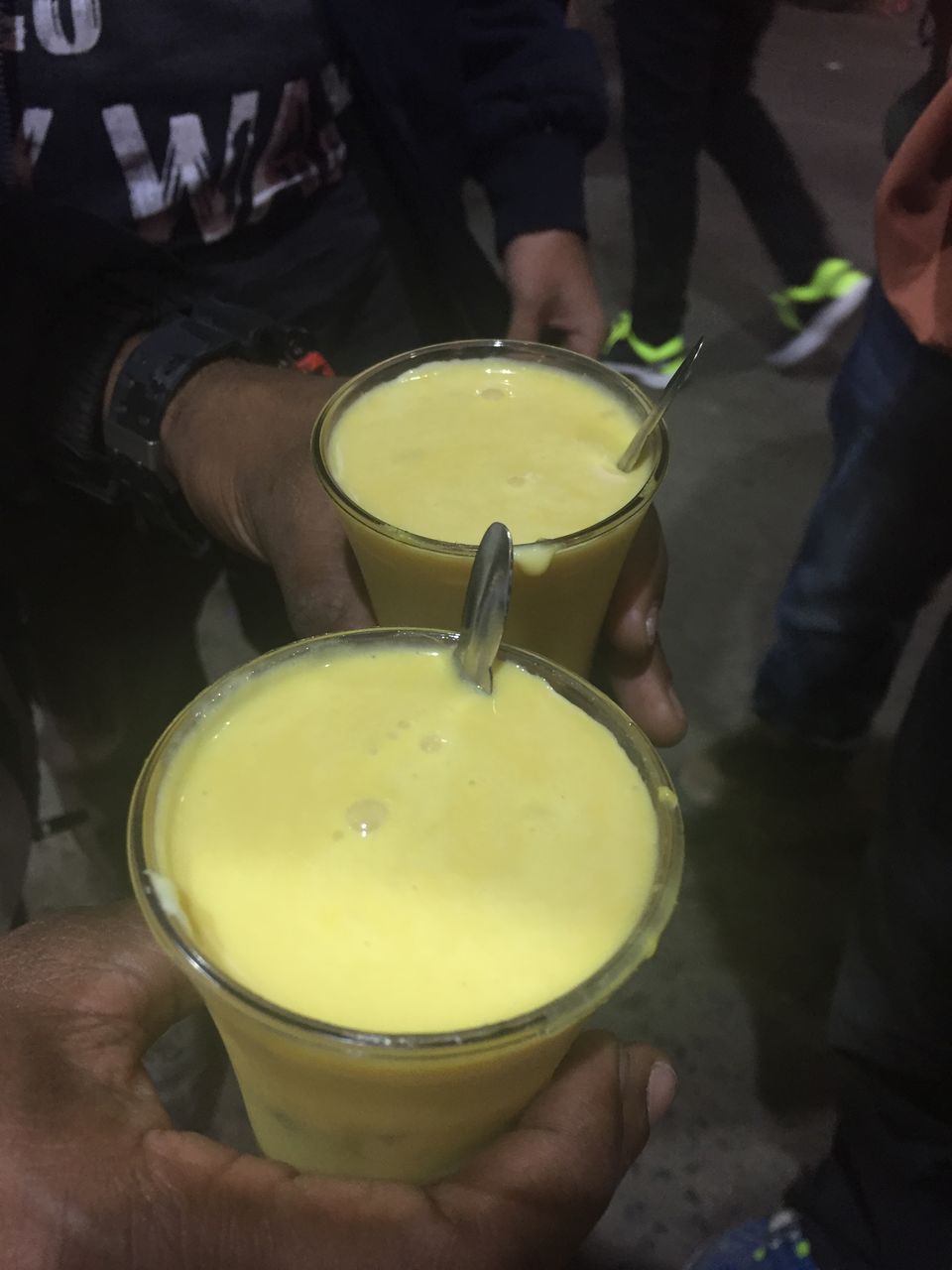 Have you heard shikanjhi without lemon or water? Well if no then must visit this place to try this out of world shikanji. This shikanji is very different made of milk and dry fruits similar tastes like piyush. It was very thick, creamy and heavy. I doubt if alone anyone can finish it?
Jai Bhole Jalebi Bhandar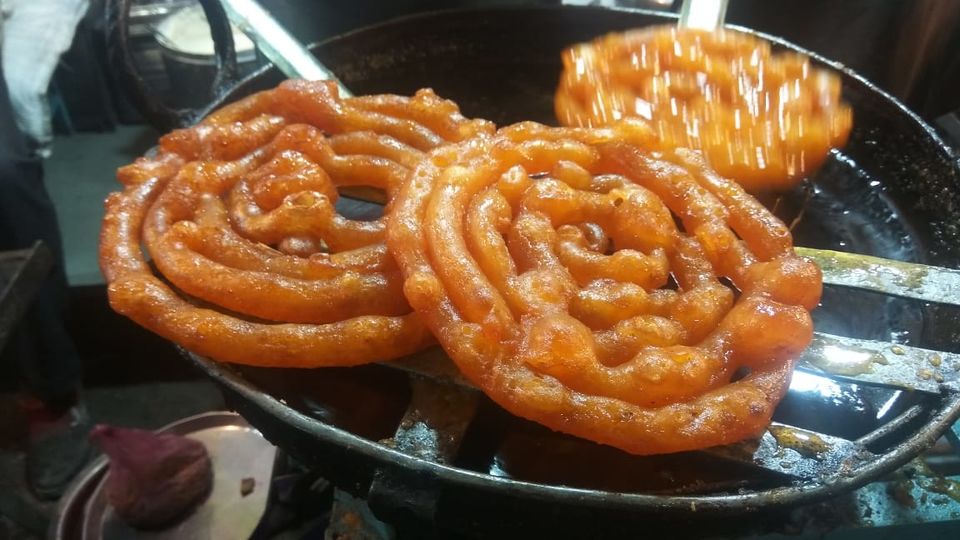 If you wanna try giant jalebis no other place is better than Jai bhole jalebi bhandar. Hot and crispy king size jalebi can go upto 500 grams is to eat is nothing less than any achievement.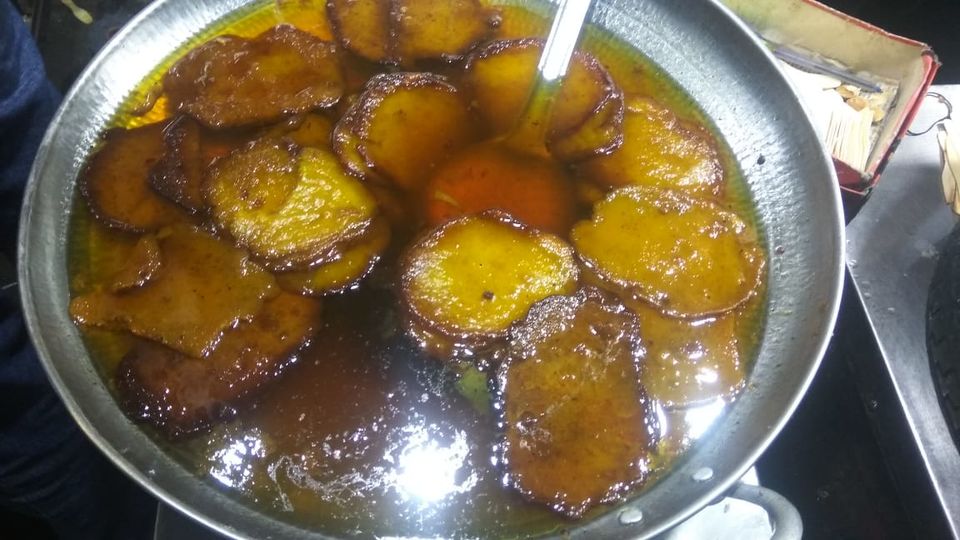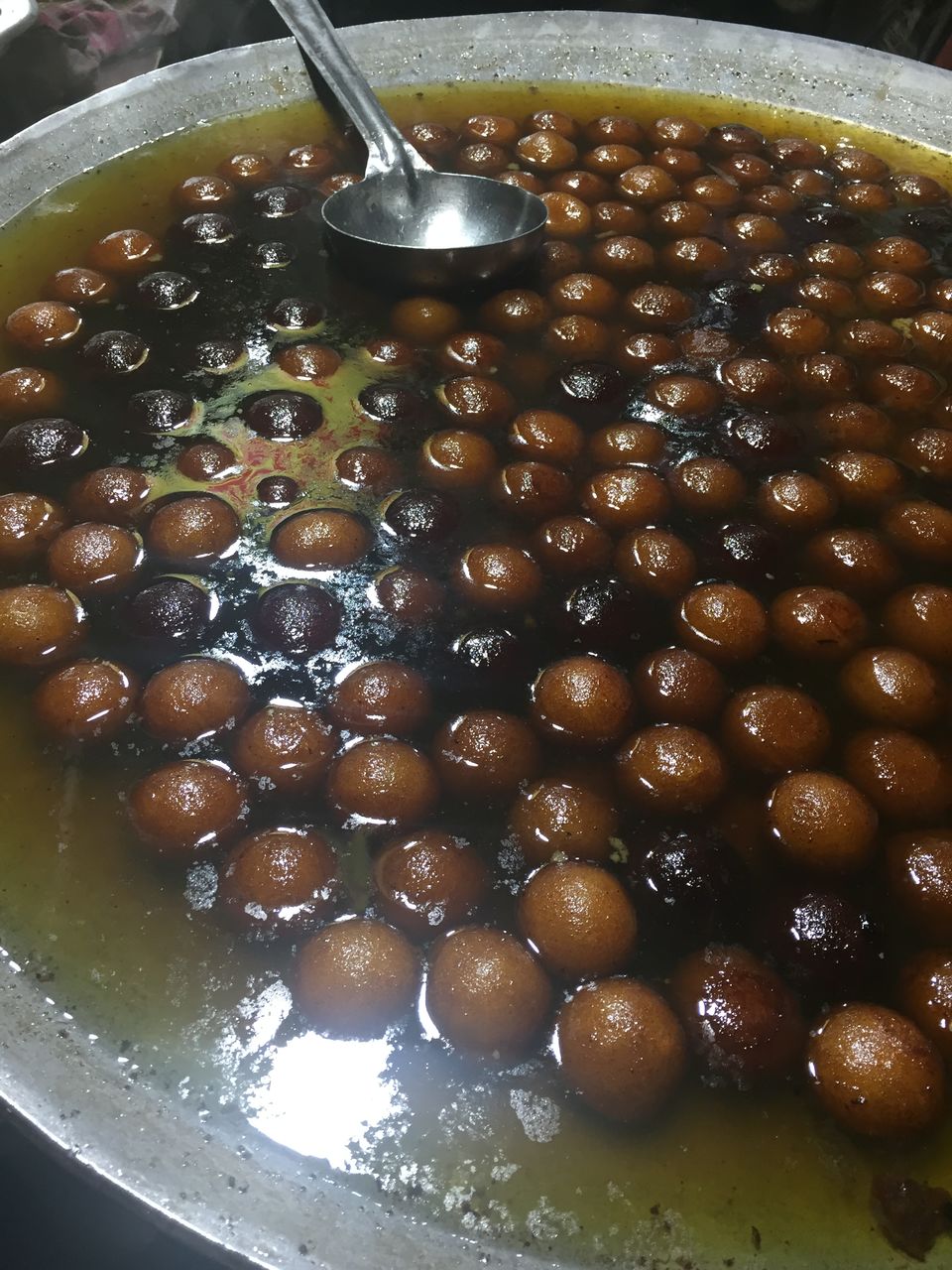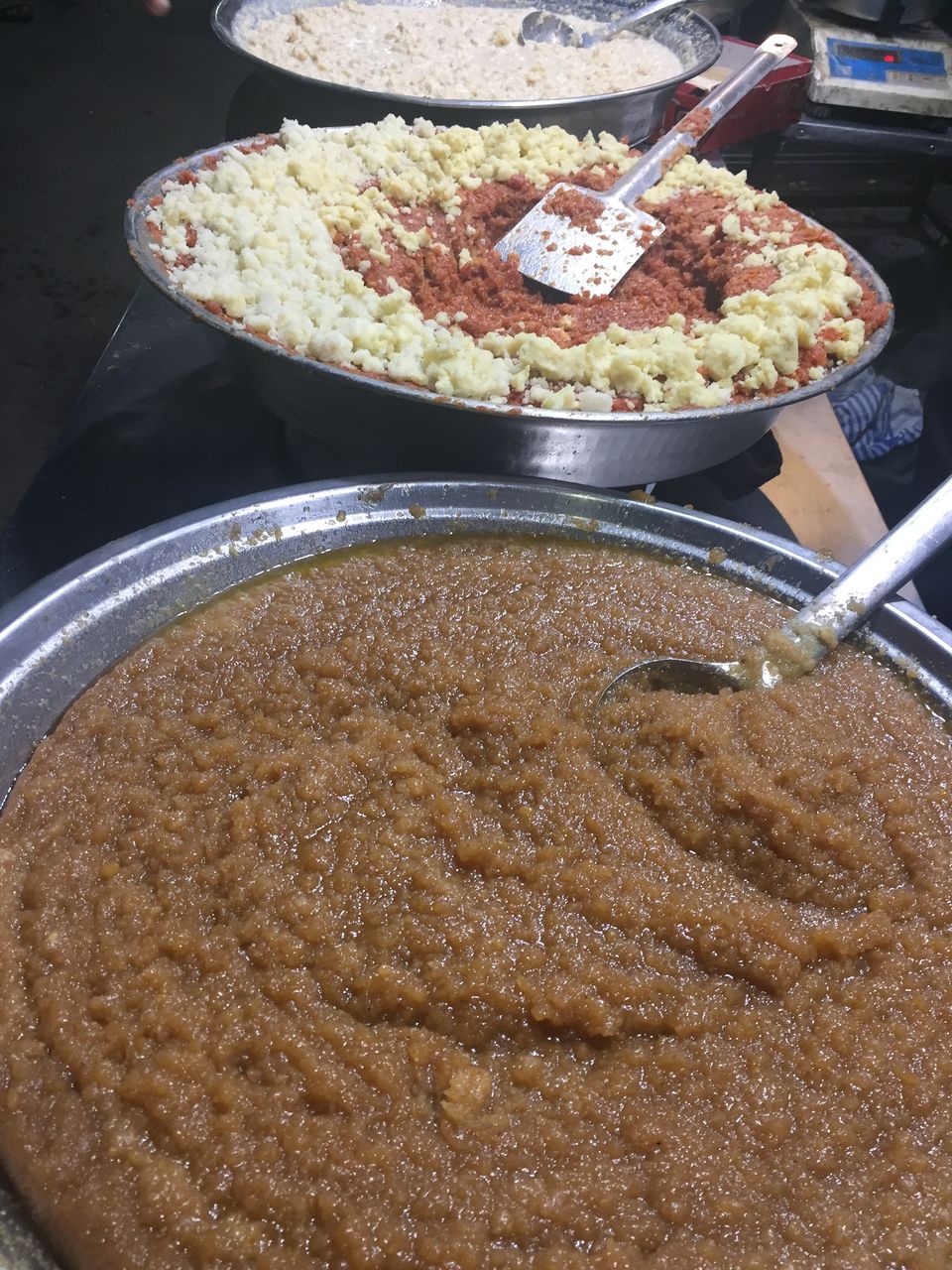 You can try gulab jamun, gajar ka halwa and malpua at other stalls, they were real eye stalking.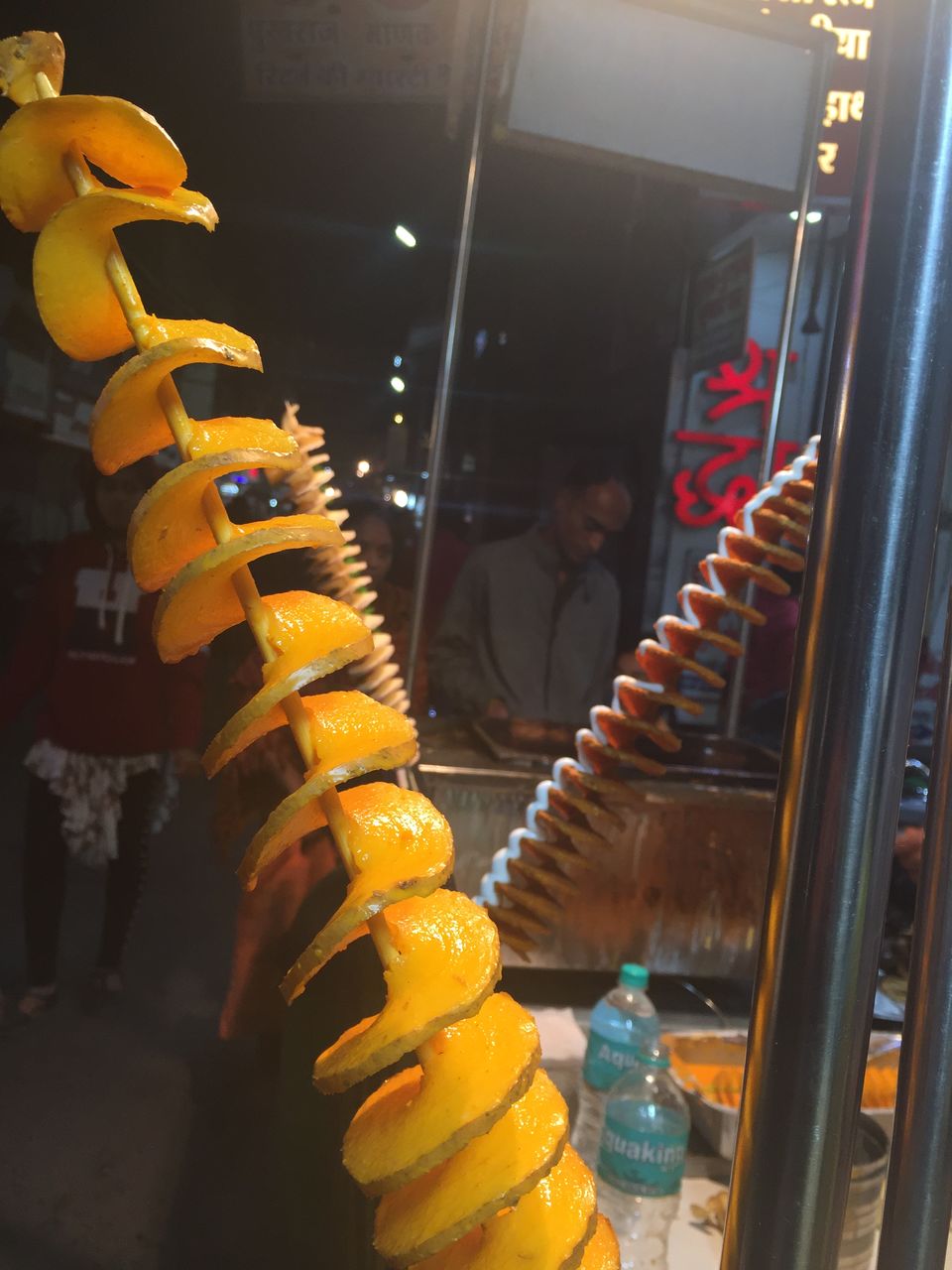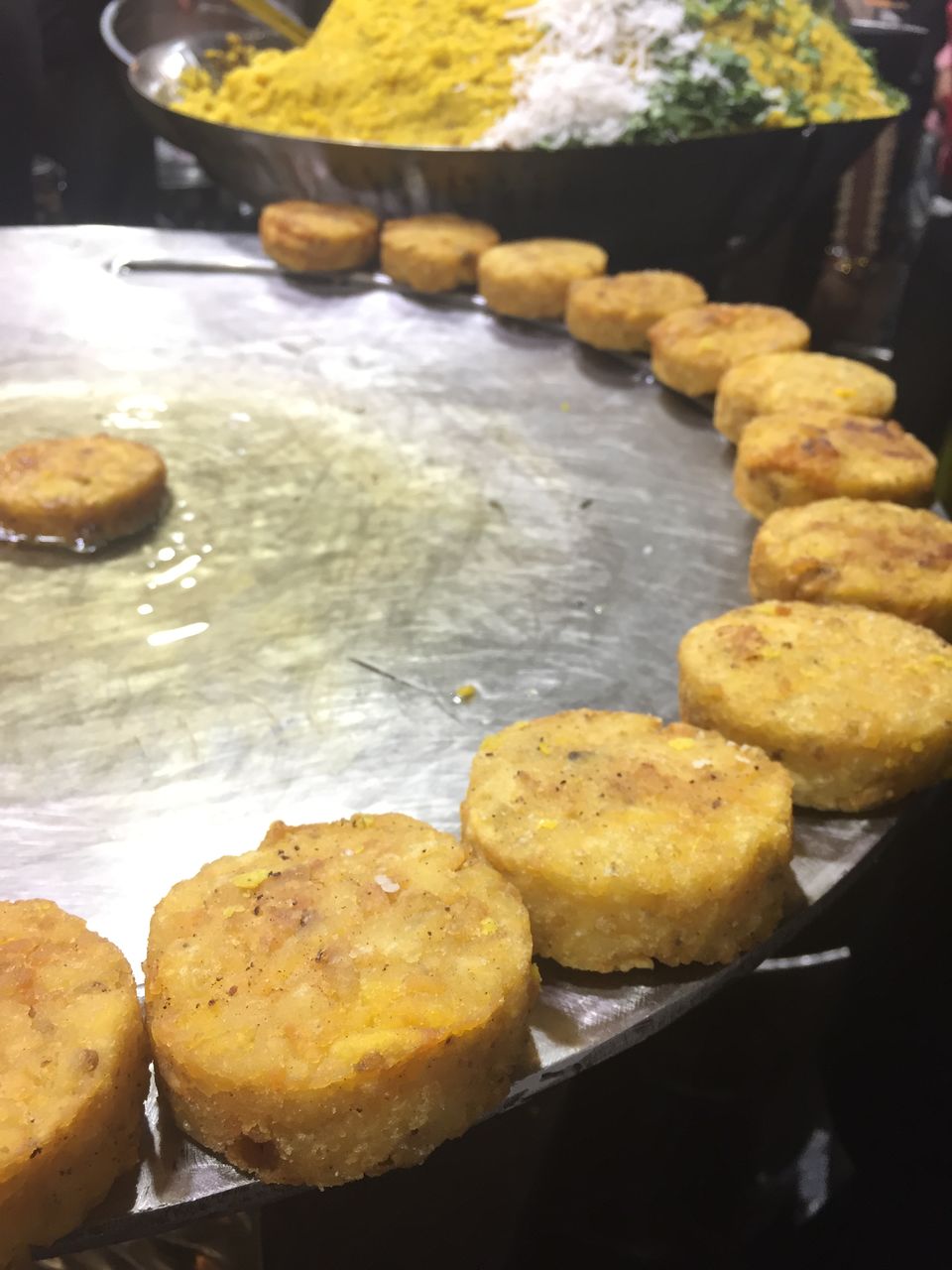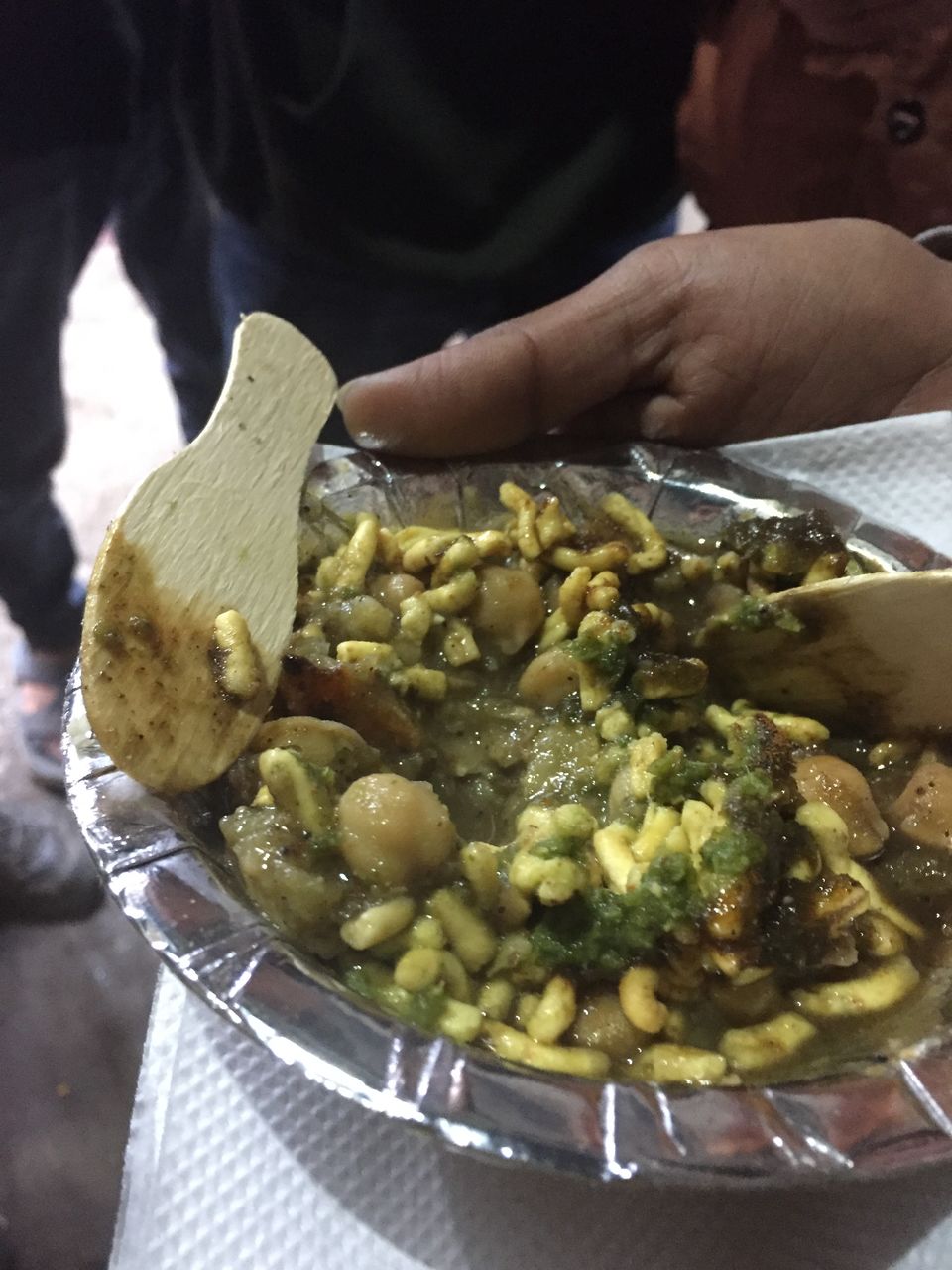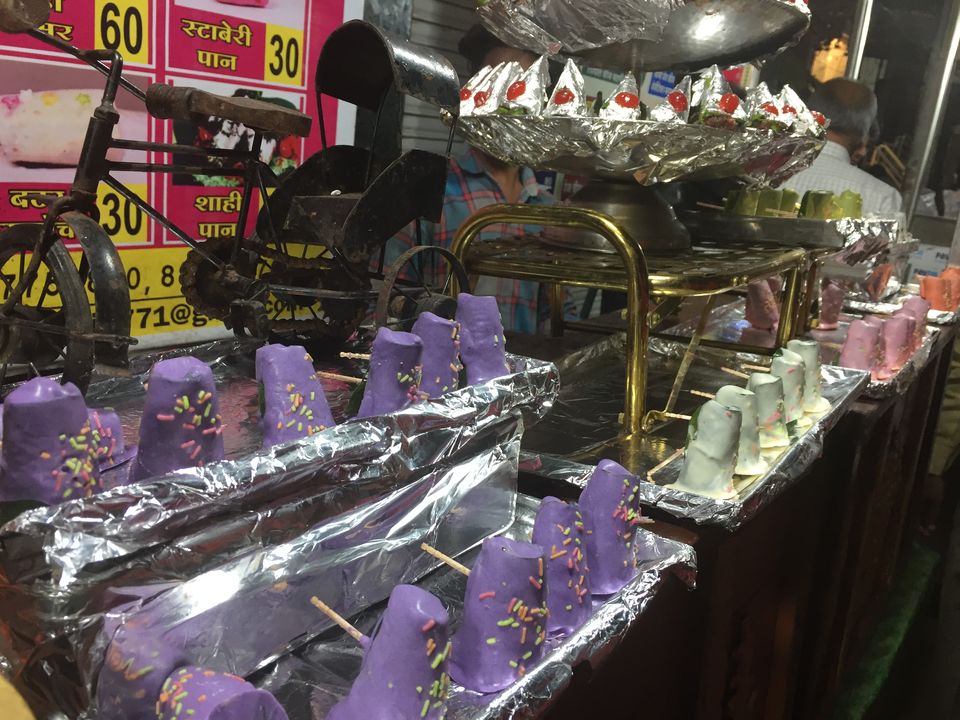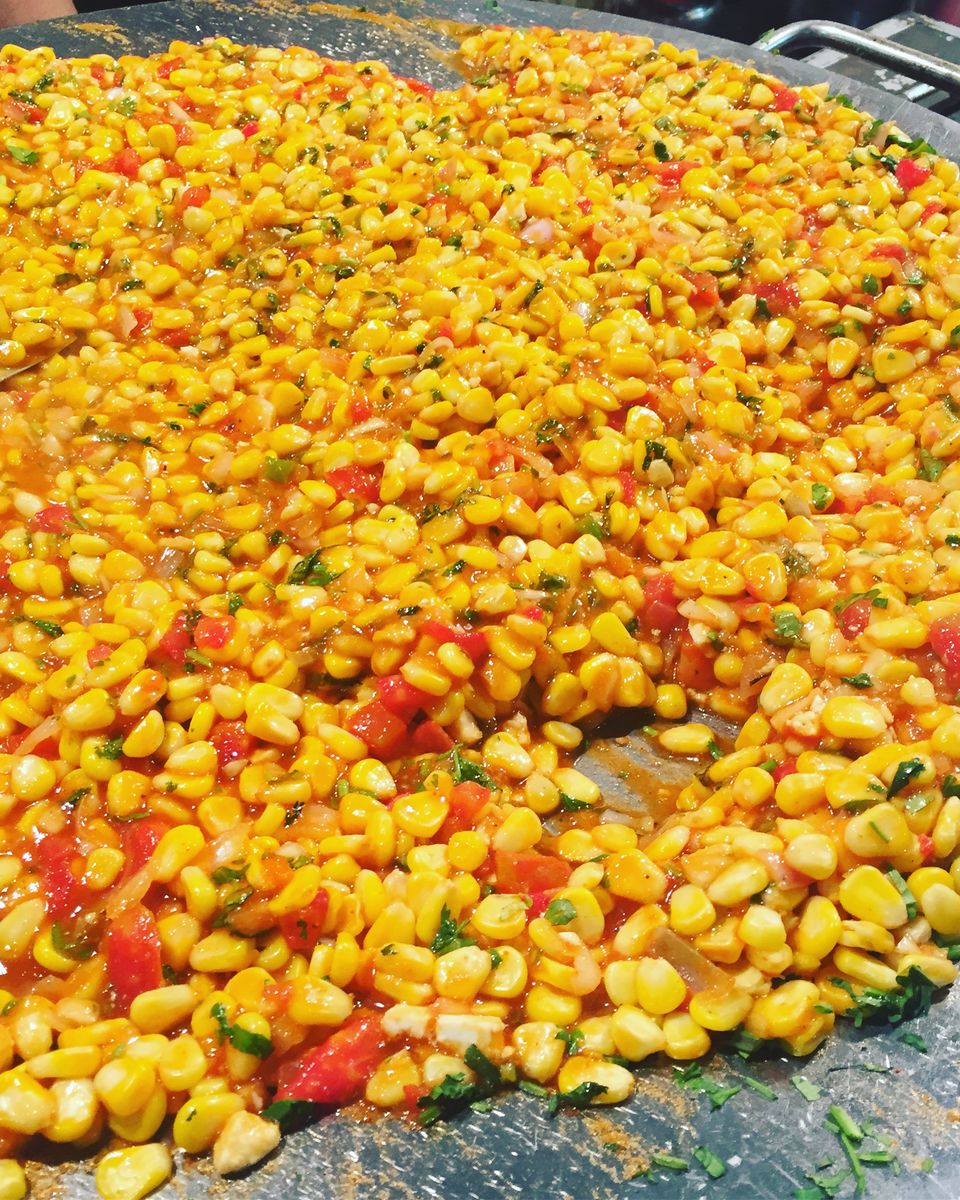 Some stalls also sell aloo tikkis, chola chaat, fruit salads, Chinese food, pav-bhaji, masala dosa, pizza, barbeque & even momos. They have ample varieties of food available so the choice is yours what to pick for an evening. Try anna ke paan, they are very famous and serves 10 or more different types of paan.
Things to be noted before visiting saraza bazar
1. Go empty stomach.
2. Go in group of 5 to 6 people so that you can try all dishes.
3. Try to reach around 8.30 or 9 by the time most of the shops are settles and crowd starts arriving.
4. Don't bring any vehicle as its way difficult to get them parked in nearby area. Instead of that get an auto or you can reach by walking as well.
5. Rush to joshi ji k dahiwade and Vijay chaat house earliest as there are chances of closing the shops because of stock finishes.
6. Believe me its way crowdy, so don't get lost in the crowd.
7. If you are a big-time foodie like me then this place is must visit.
PS if you on diet keep your diet aside for one day, believe me it will be a guilty pleasure lifetime.