The history of modern Kashmiri cuisine can be traced back to the fifteenth century invasion of India by Timur, and the migration of 1700 skilled woodcarvers, weavers, architects, calligraphers and cooks from Samarkand to the valley of Kashmir. The descendants of these cooks, the Wazas, are the master chefs of Kashmir. The ultimate formal banquet in Kashmir is the royal Wazwan.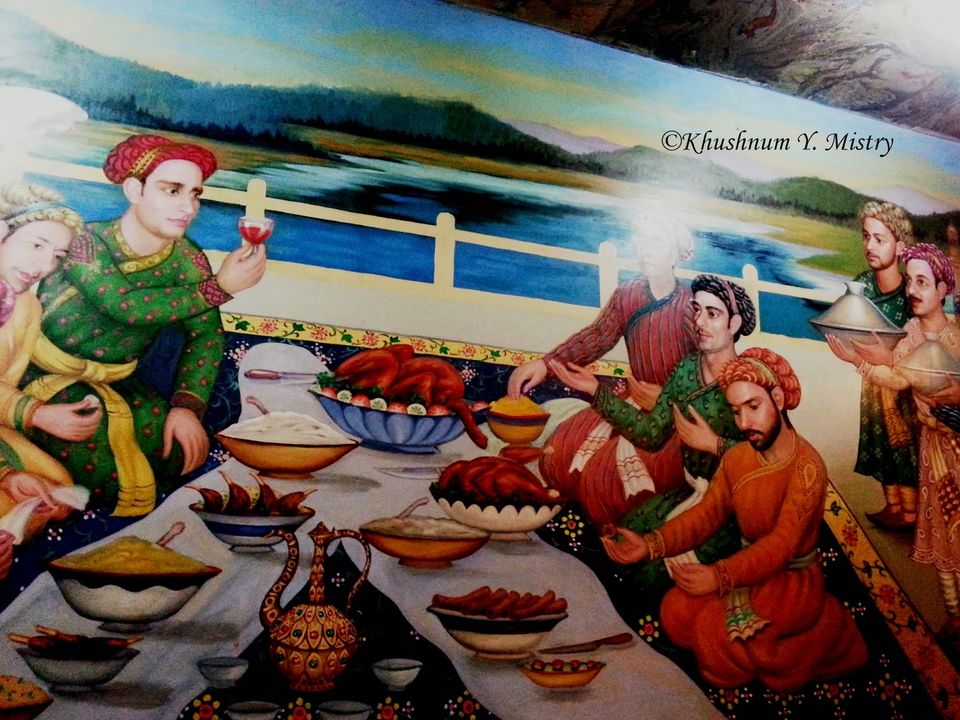 Artwork at a Restaurant in Kashmir
Kashmiris are heavy meat eaters and it is still the most notable ingredient in their cuisine. The quality of the local produce and layers of flavour (in any of gravy that you order) send your senses to a trip to heaven and back. The mutton in Kashmir is by far, the most succulent (and the best) I have ever had in India.
On the Shikara, Dal Lake:
I would advise you to eat the goshtaba (soft meat balls served with soup) from a shikara. Do not forget to ask for all the three chutneys:
The cucumber, red chilli powder and carrots Carrots and cucumber mixed in curd with some spice Chopped tomatoes mixed with some sauce, dahi and Kashmiri chilli powder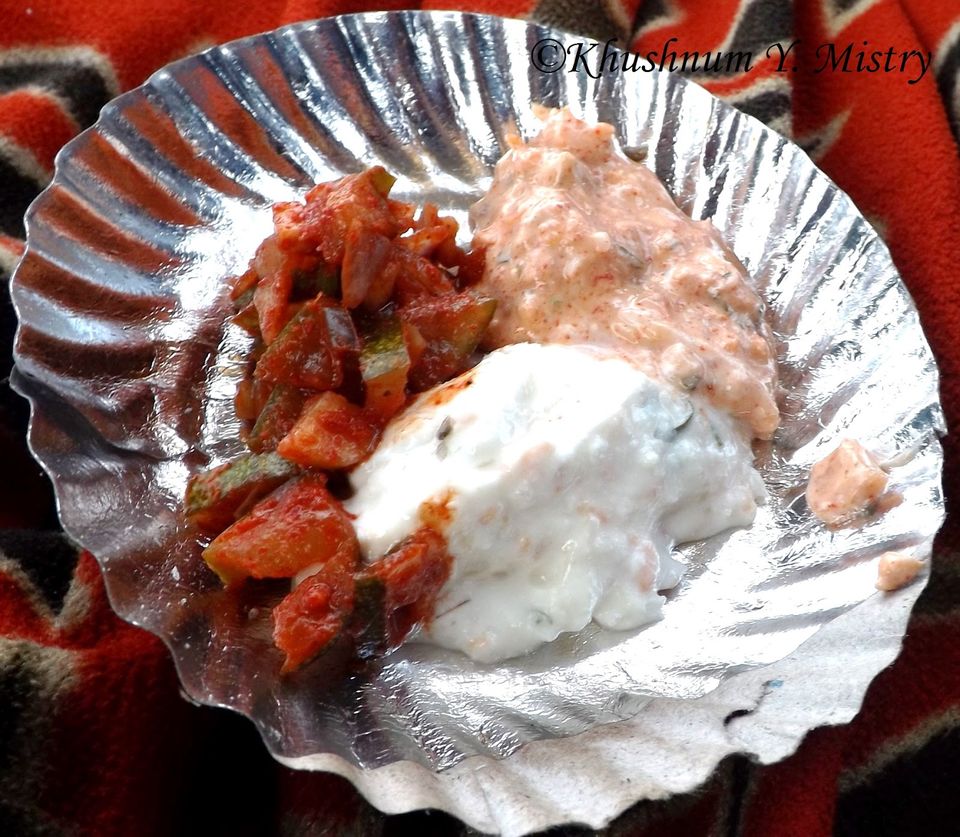 Chutneys served with Gushtaba
Price: Rs. 150-200 (4 pieces)
Masal, Dal Lake Promenade:
On the Dal lake promenade, you will find a small temporary stall selling masal. It is ideally a Kashmiri version of bhel. A mix of chilli powder, sauced and chopped tomatoes are spread on a maida roti. They make a mixture of curd, carrot, cucumber and chickpeas and roll it into a wrap. It is simply a lip smacking healthy snack.
Price: Rs. 40/- (for one wrap)
Shamyana (Dal Lake Promenade, Opposite Gate No. 2):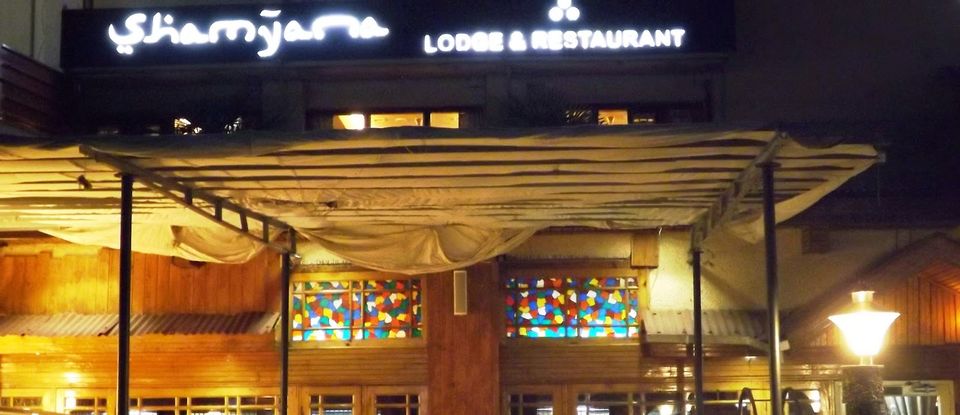 This is the best food joint in Srinagar. I would recommend any dish with mutton, mutton biryani, chicken biryani or the Kashmiri Wazwan (a Kashmiri food platter).Price: Rs. 500 (for 2 people) Sunset Boulevard (On the way to Shalimar Bagh):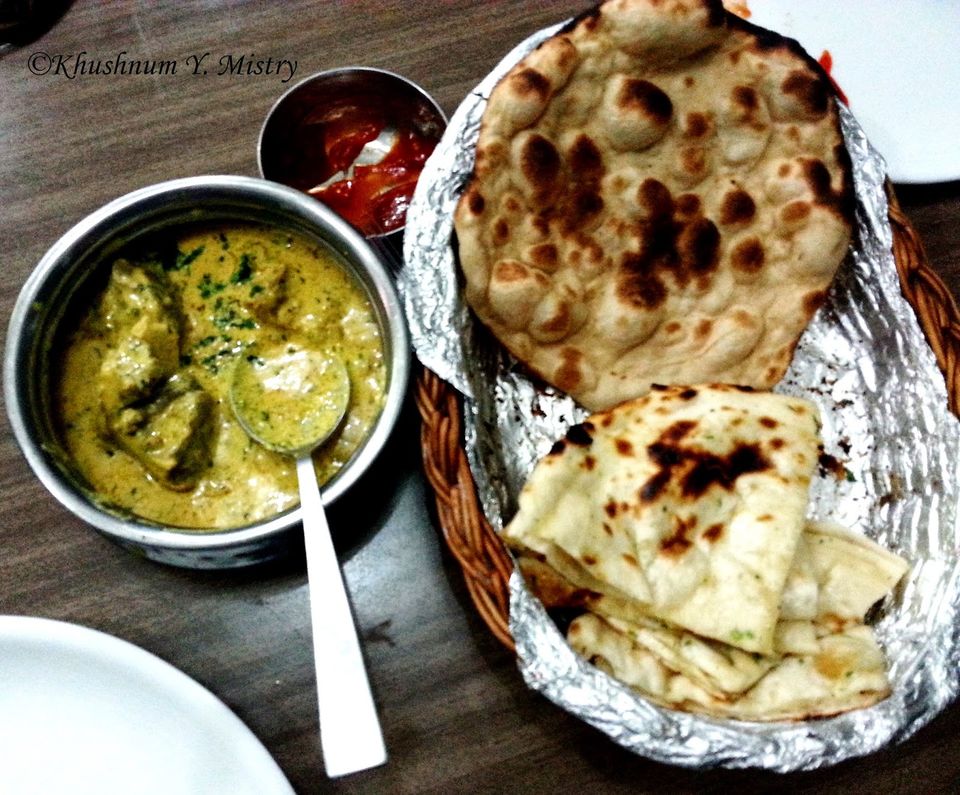 This restaurant offers to you a wide variety of cuisine but I would only recommend eating Kashmiri food here. I recommend Rista, Rogan Josh and Dahiwal Korma along with a butter paratha for some dough with the gravy. Do not try the Momos!Price: Rs. 600/- (for 2 people) Lhasa (Dal Lake Promenade, Opposite Gate No. 9):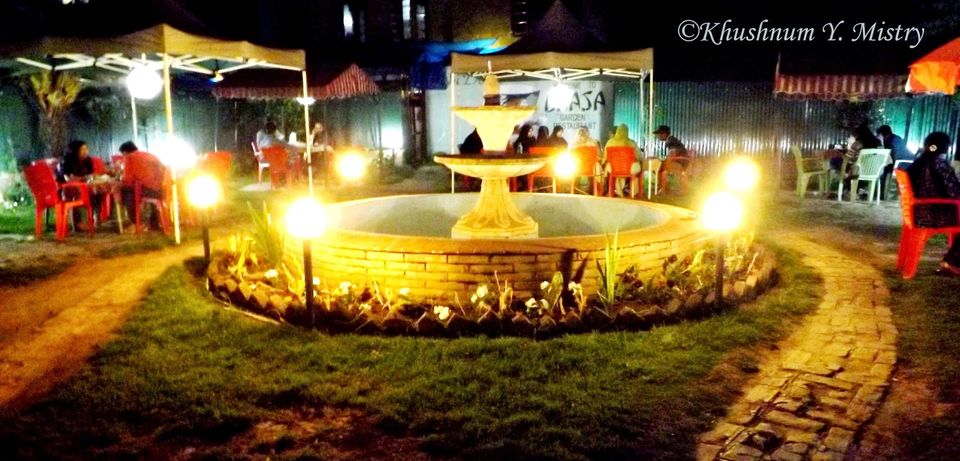 Lhasa Garden RestaurantThis restaurant serves lip smacking food. I would recommend you to sit in the garden area (the setting is made absolutely beautiful with a centre piece fountain). I recommend Rista, Chowmein and Rogan Josh.Don't order too much, as they are quite generous with their quantity.Price: Rs. 400/- (for 2 people)
Mughal Darbar (Shervani Road) – Not Recommended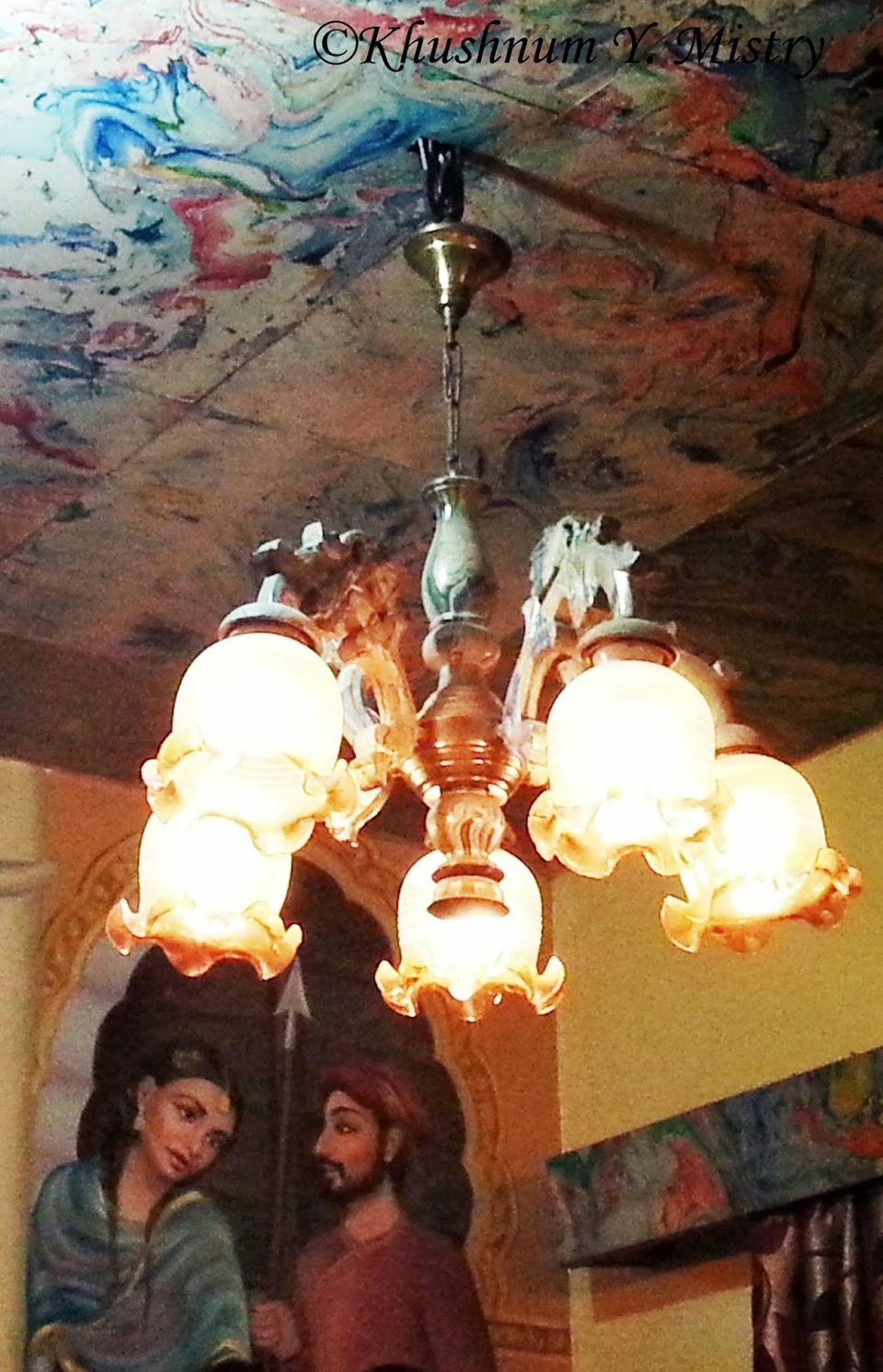 The Interiors of Mughal DarbarThis restaurant is the most recommended on all the 'good food in Kashmir' sites but it was a rather disappointing experience.The Kashmiri Wazwan (its most recommended dish) was served cold. The food had a lot of oil. The meat was chewy and rubbery and the chicken served was raw. They did not have good sense of replacing the dish or even accepting the fact that it was raw in the first place.The dishes are also highly priced compared to other restaurants.Price: Rs. 650/- (for 2 people)
A Crash Course in Kashmiri Food (for non-vegetarians)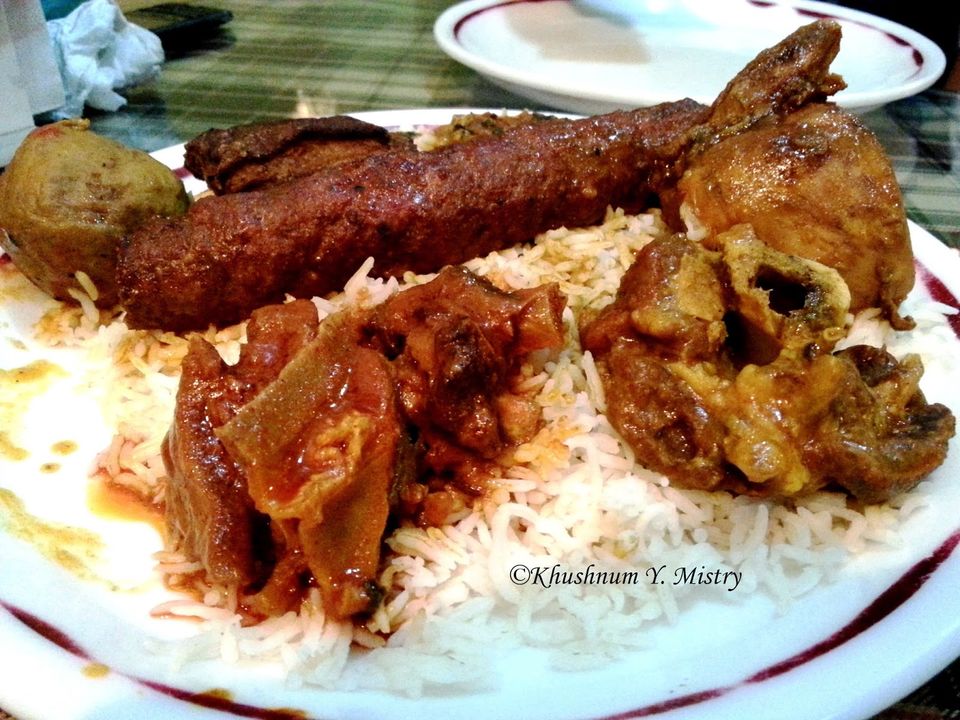 Kashmiri Wazwan
· Rogan Josh: Red masala gravy with a smoky flavor with mutton/chicken
· Dahiwal Korma: Curd cooked in masala with mutton/chicken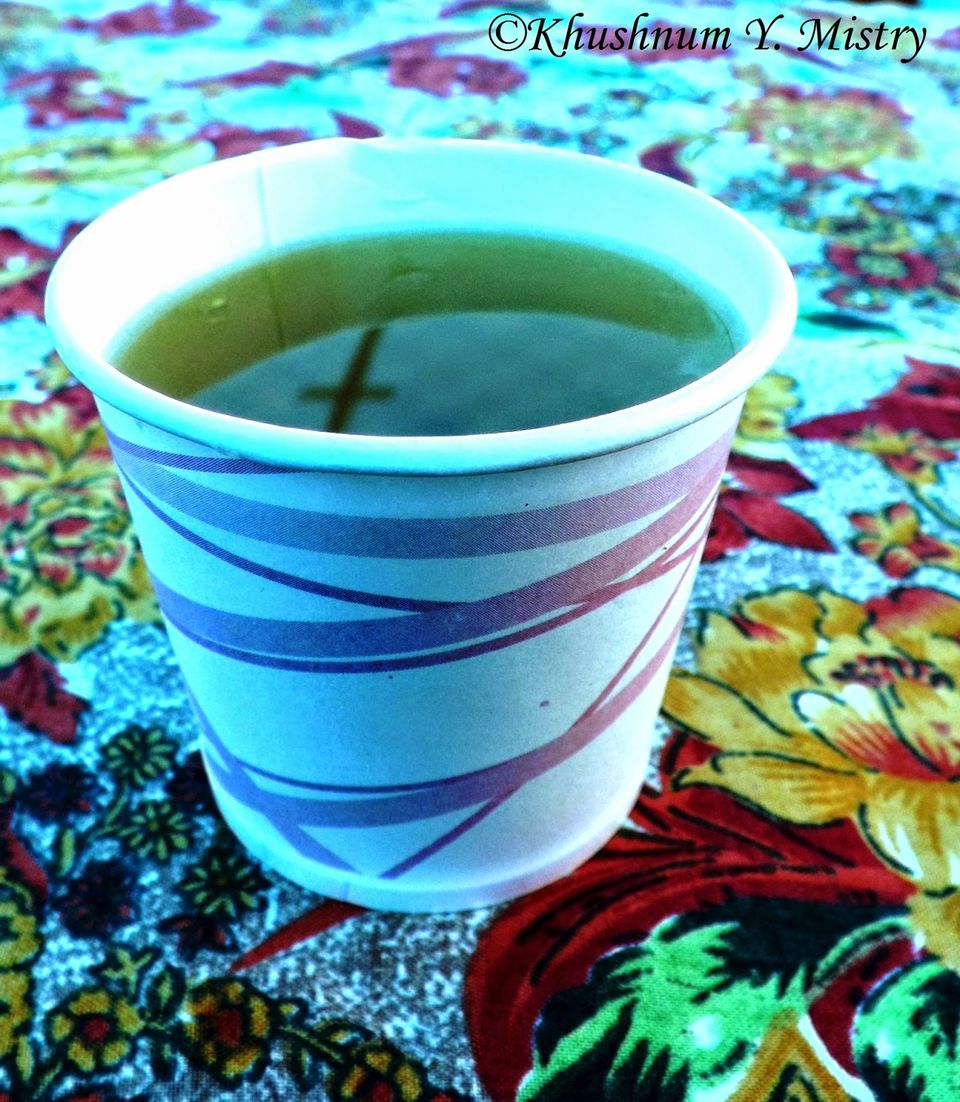 Kahwa
· Rista: Minced mutton balls with red masala gravy (spicy)
· Gushtaba: Soft meat balls served in gravy or boiled (similar to Rista but not spicy)
· Kashmiri Wazwan: A platter of all the Kashmiri dishes
· Tabak Maz: Fried goat ribs (not recommended, unless you like eating crispy fat)
· Kahwa: A refreshing Kashmiri drink that includes namkeen tea, cinnamon and cardamom
This trip was first published on Trace my Wandering Footsteps.
Frequent Searches Leading To This Page:-
best kashmiri local food, srinagar cheapest restaurants, solo trip kashmir packages from delhi , family trip packages to jammu and kashmir ,kashmir tour packages for family , top kashmir tour packages for honeymoon, kashmir group packages , sports activities in gulmarg , top activities in kashmir , top valley to visit in srinagar , budget hotels in kashmir , best local site seeing in kashmir , srinagar best food , adventure in kashmir