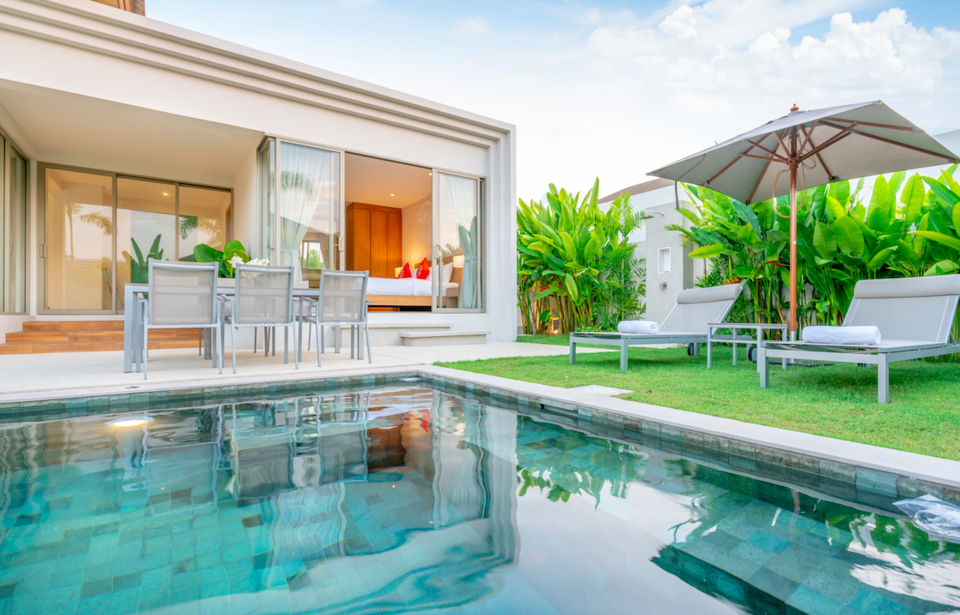 Summer Houses In Istanbul
Throughout your visit to Istanbul , you may want to get away from all the city hustle, white noise, and the crowd. The best way to do this is by renting or buying a summer house in Istanbul . There are tons of places where you can rent or buy villas and summer houses. When you want to escape the city traffic and experience the natural beauties of Istanbul , you will find a lot of places you can consider. This article can help you decide what is the best option suited for your needs and desires. No matter where you choose, all of these options provide the best Istanbul spots you can visit during your trip.
Büyükçekmece
Located in the west of Istanbul, Buyukcekmee offers many natural beauties to explore. As you go to the west side of Istanbul, you are getting away from the city, thus your summer house in Buyukcekmece will be tranquil and calm. In Buyukcekmece, you can go to the Marmara Sea beaches and feel the sea breeze on your skin. You can rent small but efficient villas and summer houses at the Buyukcekmece district, close to the gold-colored sand and ice-cold sea. With its natural beauty, you can watch the beautiful view of the sea and the seagulls. Buyukcekmece is also one of the best places to eat grilled fish in Istanbul , as fishes in the area are always fresh.
Another option for your summer house decision might be close to the Black Sea: Kilyos district. Kilyos district is like a small town with beautiful people. You can always find fresh fruits and vegetables at the local bazaar in Istanbul , and the natural beauties are a bonus. With its beautiful forests, you can go camping in Istanbul with your family and friends when you rent a summer house in Kilyos. Also, in the Kilyos village, you can visit the Genoese castle which was restored during the Ottoman era, so it is also a great choice for historical exploration. If you want to experience calm and mesmerizing village life, Kilyos district is the right choice for you in your exploration of villas in Istanbul .
Sariyer is by far the most luxurious option for you. Sariyer district offers beautifully decorated houses with beautiful sea views. If you want to buy a luxurious villa in Istanbul , you can check the Sariyer district where you can swim and enjoy the beach. Sariyer also contains some luxury cafés and restaurants where you can eat the best food in Istanbul with your family and friends. You can also visit the Rumeli Fortress and the Belgrad Forrest during your Istanbul travel .
If you are not a fan of the beach and sea, then Sile can be the right choice for you. Even though it has some beautiful beaches in Istanbul , Sile's real capacity comes from its many touristic places like the mesmerizing Sile Lighthouse, the Sile Castle, many and more. Sile even has a yearly festival that hosts fashion events and concerts in Istanbul . Sile also contains some of the best historical places to visit in Istanbul . If you are visiting Turkey , you should definitely see what Sile can provide.
The pricing of summer houses and villas in these districts can vary. As an example, renting a summer house in Buyukcekmece disctrict next to the beautiful Bosphorus sea will be less expensive than renting a summer house or villa in Sariyer district since Sariyer offers some of the luxirous villas in Istanbul. Whereas in Sile district, it would not be as expensive as Sariyer but it would not be cheap either, as it offers many important touristic places in Istanbul . Kilyos, on the other hand, would be your cheapest option. Even though it is cheap, the experience you will get can definitely live up to your expectations.