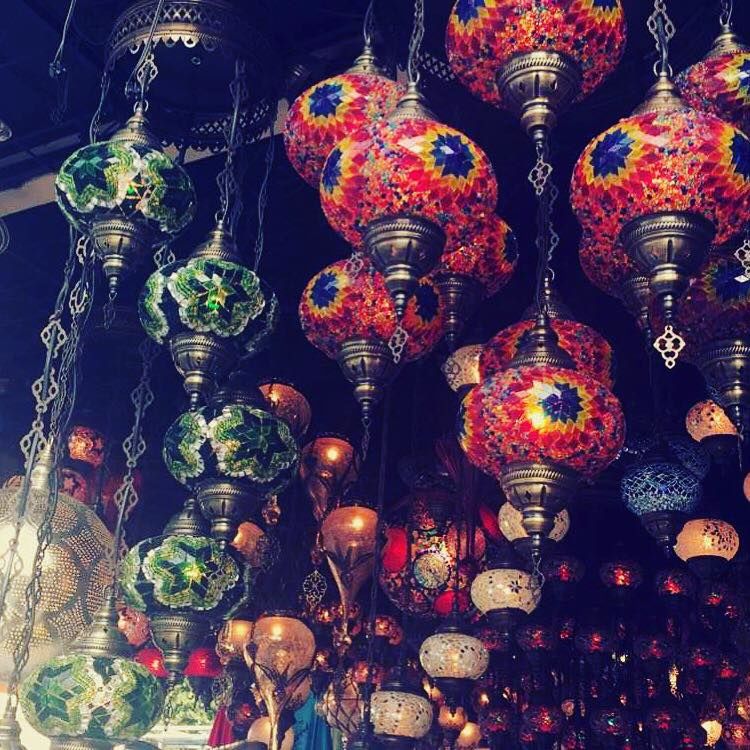 How many trips have you came across so far about Turkey? Too many maybe? No need for an extra one? No, there is always room for an other trip when it comes to Turkey, there are too many things to share about this gorgeous country.
Most of you must already have Turkey on your buckle list but here are few reasons why it should be on the top of that list.
A- It's affordable, my favorite criteria when planning a trip: Listen, t's not dirt cheap but it's very cheap considering what the country has to offer especially if you take in consideration the current situation with the Turkish Lira which has lost more then 40% of it's value since the beginning of the year.
B- It has everything you might look for in a trip: Great food, great history, rich culture, mountains, sea, nightlife, shopping, etc
C- It's a safe country even considering the unfortunate events back in 2014 and 2016. For female solo travelers you wouldn't have to worry about your safety although they are a lot of scum artists in Istanbul.
There are of course many other reasons but in stead of listing one after an other how about you discover them yourselves going through this trips and the ones following? So let's start and what a better way to start then ISTANBUL.
This city alone will need weeks but if you're short on time then 4 days can be just about enough and here are SOME of the things you should do:
1) Historical places: Sultanahmet mosque , Aya Sophia, Topkapi Sarayi, Dolmabahçe palace, Galata tour, Soulaymanyine mosque and many others. Best would be to get a museum pass (The Museum Pass is a one-time payment card that provides you access to historical museums and cultural points of interest in Istanbul.)
2) Emirgan Parc: It's a beautiful place to say the least and that s where the tulips festival happens.
3) A dinner at a cruise while touring the Bosphorus with Turkish dances, live music and shows. You have an unlimited options but always negotiate the price and ask around.
4) Coffee shops with stunning views: Pierre loti, Beltaş café,
5) Princesses islands: It's nice and cheap to get to but it's rather a touristic zone with a lot of restaurants but still a very nice place to see.
6)Galatasaray tour: On top of which you can view the whole city
7) Shopping session: Yes everyone who goes to Turkey needs to shop.
a/ Venezia Outlet: Best prices
b/ Olivium mall :
c/ Kadikoy: On the asian side with a lot of thing to see, buy, etc just remember always negotiate ( I don't negotiate so I always end up paying way more them my friends do, DON'T BE LIKE ME)
8) TIPS
a) Avoid taxis as much as possible especially in touristic area: It's cost a leg and an arm and they are known for cheating, they have 100 tricks to take more money from you including stealing.
b) Buy a transportation card which you can use in every public transportation mean. Transportation is Ok, you might have to walk a little but you will be discovering the city so win win for you.
C) Avoid looking like a tourist
The second part will be for cities you can visit during the winter.
#Istanbul #Turkey #Dondurma #Ayasofya #SultanAhmet #shopping #Food #Cruise #Shopping #Europe #Asia
Frequent Searches Leading To This Page:-
things to do in turkey for couples, adventurous things to do in turkey, turkey family adventure holidays, 5 offbeat things to do in turkey, things to do in turkey for couples, food not to miss in turkey, what is famous in turkey, places to visit in turkey Istanbul, top turkey tour packages with price