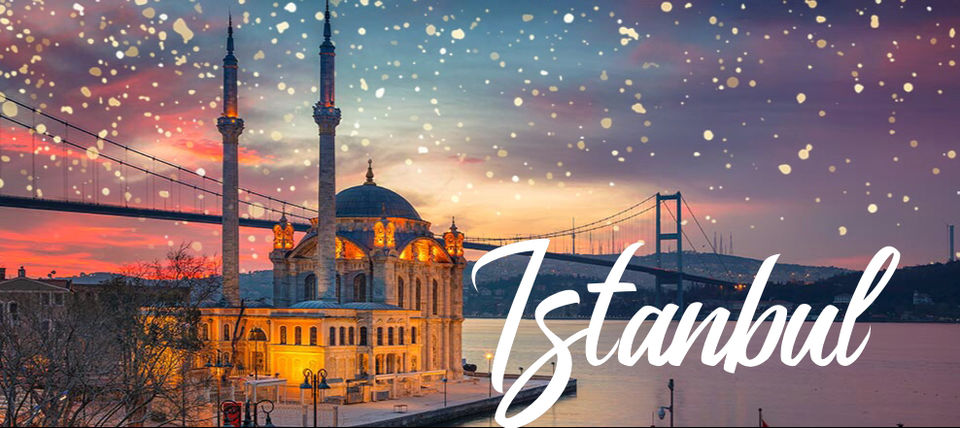 Istanbul, I was always attracted by the name. This city is an incredible fusion of European and Middle Eastern culture and this is also because of an interesting fact that Istanbul geographically spreads over two continents (Europe and Asia). I have been living in the Middle East for about 6 years now and have traveled almost half the Europe so I could truly see how these two distinct cultures impeccably converge in this city. It is needless to mention the awe-inspiring historic architecture and the beauty of this town, but what's special about Istanbul is the warmth of this vibrant urban city flavored by the magnificence of nature. The whole city is built over a central plateau surrounded by a chain of mountains. It's hard to get over this place and you would always want to come back.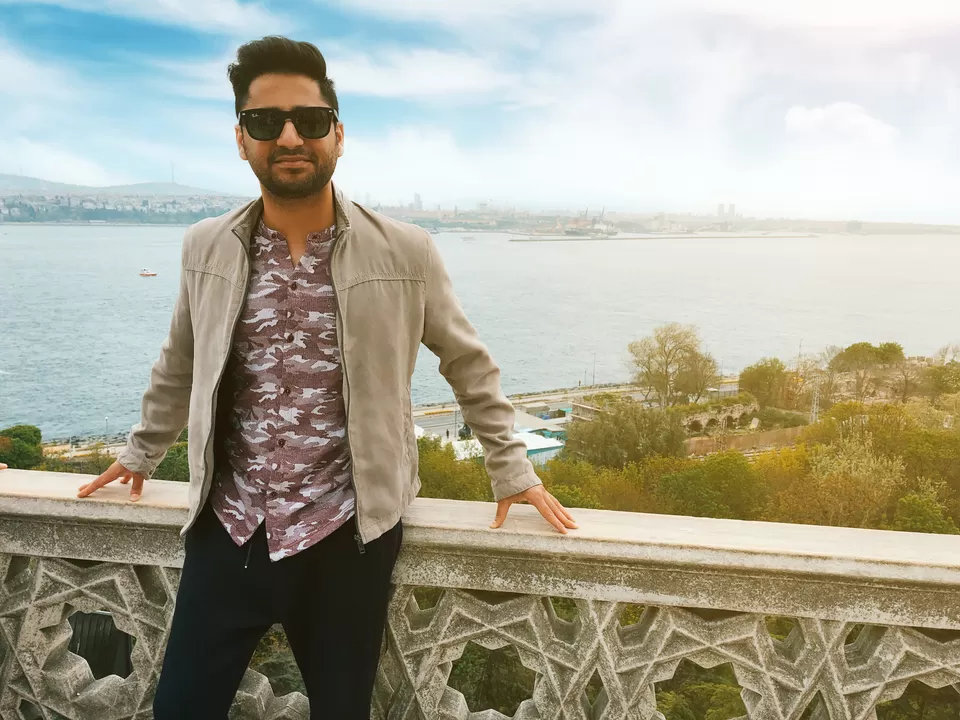 What to expect from Istanbul?
A journey into the history of the Ottoman Empire by seeing the amazing architecture of the time.
Emerge yourself in the unparalleled richness and diversity of Turkish culture.
Lively streets full of wandering souls from different parts of the world, exploring the place just like you.
Taste the authentic Turkish delights and chill on the street-side cafés with a shisha or a drink which sets you perfectly in a holiday mood.
Sail in the Bosporus, also known as the Strait of Istanbul and have a memorable night out cruising in the waters of Istanbul.
Shop until you drop!
Read more in the latter part of the blog!
Essential tips before you fly
Tourist Visa for Turkey:
Check your visa eligibility here: http://www.mfa.gov.tr/visa-information-for-foreigners.en.mfa
E-visa information: If you have a valid Schengen/UK/US visa, you are eligible to apply for e-visa. Apply e-visa in 3 easy steps: https://www.evisa.gov.tr/en/
Airport Information:
There are 2 International Airports in Istanbul – Istanbul International Airport (closer to the city center) and Sabiha Gokcen International Airport.
Buy Sim Card from the Airport at the minimum cost of USD 30/- (Turkcell is the best mobile network)
Currency, Travel Time, and Others:
Best time to travel - Istanbul experience hot summers and cold winters with snow. From April to mid-June and from September to mid-November, are the ideal times to visit Istanbul.
6 Days should be enough time to cover the major attractions of Istanbul including a day only for shopping.
Carry only US Dollar, Euro, or Sterling pound, other local currencies are not accepted by currency exchange shops in Istanbul.
Download Uber App for easy travel in Istanbul
Don't forget to buy your Travel Insurance.
Where to exchange the currency?
Turkish Lira (TL) is the currency of Turkey. Know the exchange rate at https://www.xe.com/
You can exchange the currency at popular tourist areas like Grand Bazaar, Taksim Square, Istiklal Street, and Sultanahmet. You won't get the best rate at the airport so if you need money to get to the city, then I recommend to exchange only a small amount from the airport. Keep in mind that shops, taxis, restaurants, they all accept only Turkish Lira, so you must change the money on the day of arrival.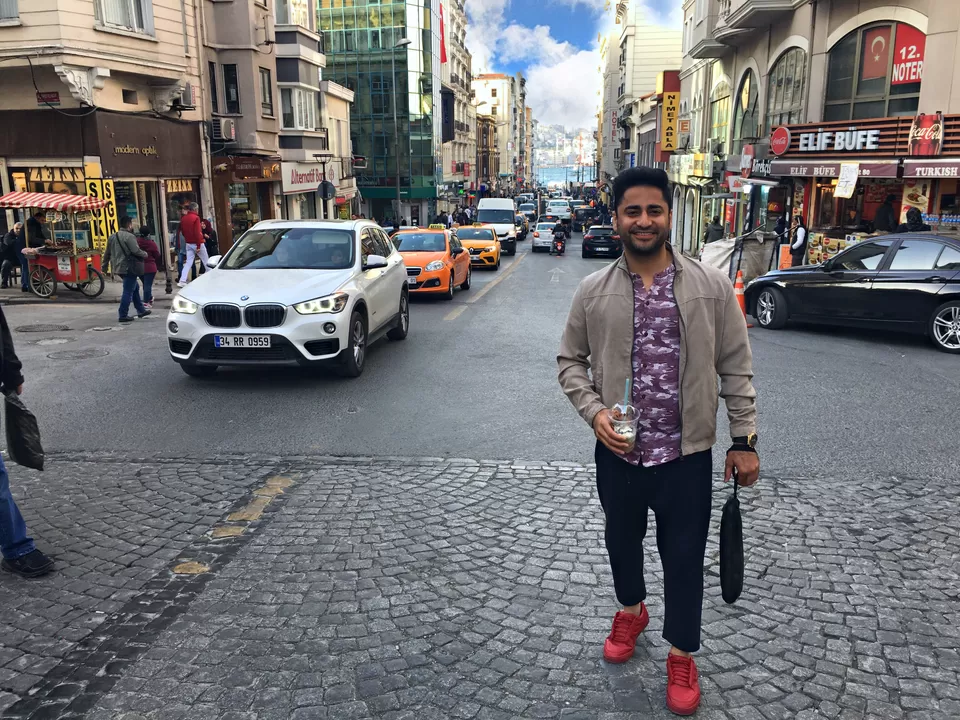 Istanbul is Cozy: Where to stay?
There are two ideal places to stay in Istanbul – Sultanahmet and Beyoglu / Taksim Square. Both areas are located on the western side of Istanbul.
Sultanahmet is the area where you'll find most of the historic tourist attractions. Staying here would give you a very historic feeling about Istanbul. To stay closer to the center, you can look for hotels that are at max 10 – 15 min walking distance from Hagia Sophia or Blue Mosque.
If you are looking to stay at more of the contemporary side then Beyoglu/Taksim Square is your place. This area is home to the most popular shopping street of Istiklal Caddesi and also has a number of trendy bars and clubs. In the evening you'll find most of the tourists chilling around in this area.
Istanbul is Delicious: Where to Eat?
I won't recommend any particular restaurant in Istanbul, not because I don't travel for food (which is true), but because in Istanbul you will find food everywhere. All the main markets are loaded with restaurants and bars. So pick your place and enjoy the meal. I would certainly like to mention what kind of cuisine you'll find here. Turkish cuisine is a fusion of European and Asian cuisines and particularly if we speak about the Asian side, it's the Middle Eastern cuisine which is known for its variety of kebabs, mezes, grills, salads, and dough-based desserts such as baklava, sobiyet, and kunefe. For the foodies, I am sure you are well aware of the hometown of the famous Salt Bae or Nusr-et Steakhouse, yes it is Istanbul indeed. Nusr-et Steakhouse is really famous and the most visited restaurants by tourists.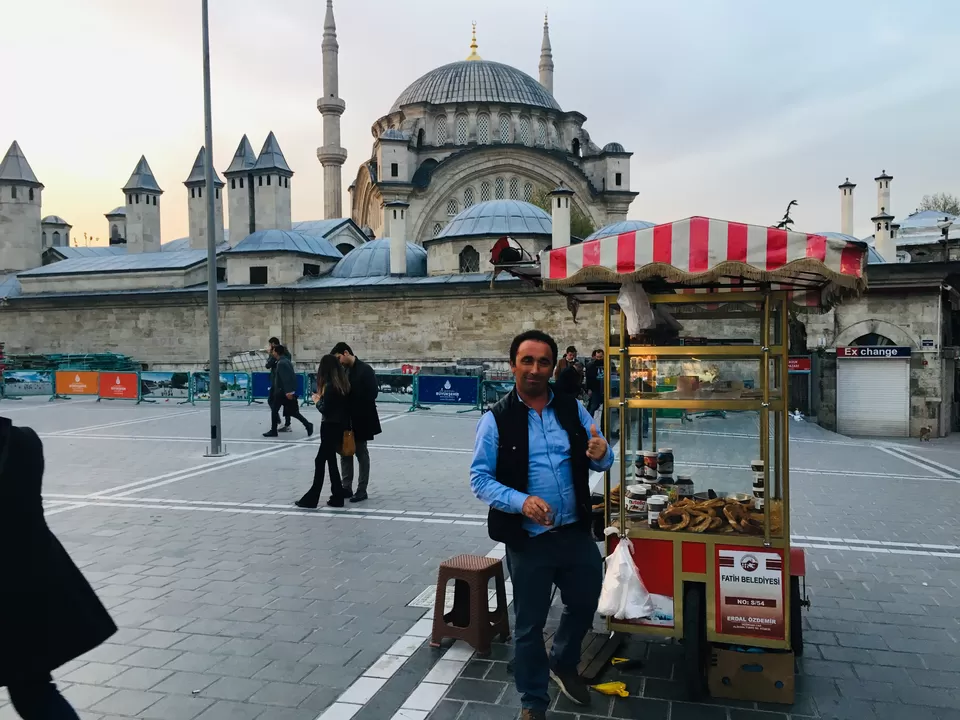 Istanbul is Convenient: How to get around?
Istanbul has a diverse public transport system, comprised of metro lines, taxis, buses, ferries, and trams. If you are going only for a few days then as a tourist the convenient way to travel in Istanbul is by taxi. Taxis are fairly affordable. The licensed taxis also operate by meter so you can trust them or use Uber app, but it doesn't make much of a difference in price. Most of the taxi drivers don't speak English, so it's better to have the address with you where you want to go so that you can show the location to the driver on google maps.
Tip for Couch Potatoes – You'll be walking a lot in Istanbul during the tours and shopping, so expect to hurt your feet.
Istanbul is lively: Where to Party?
In my trip, I could explore only 2 places for good nightlife. One is the famous Taksim Square and the other one is Besiktas street. Taksim square is overcrowded and you would find mostly tourists in the bars, cafés, and clubs. But if you want to experience the local style then I would recommend the Besiktas area. There are plenty of options in both areas.
Tip for Stags - Be reminded that clubs do not allow men if you don't have any female partner with you or you can pay extra and book a table to get the entry in a club. I know it doesn't sound any cool, but when you are in Istanbul you may want to try something different. Istanbul is an enchanting city that never sleeps, lively streets clustered with restaurants, bars, cafés, and shisha parlors will light up your mood.
Istanbul is Fashion: Where to shop?
The city is known for shopping. It is one of the best places in the world for shopaholics. You can buy brands and high-end luxury brands at a great price and while I say it, I am comparing it with Dubai prices. Primarily, I never enjoyed the street shopping as much as I did in Istanbul, you can find amazing clothes & accessories at an incredibly cheap price but of course, you have to bargain a lot. I would love to go back again maybe once just for shopping!
Listed down some of the main markets in Istanbul:
Grand Bazaar – The most popular and overcrowded market in Istanbul. Apt for souvenir shopping, handicrafts, carpets, and Turkish delight.
Egyptian Bazaar –Best market for local brands clothing and accessories. Here you can also find first copy products of many international brands. Grand and Egyptian Bazaar are both at a walkable distance from Sultanahmet Square.
Istiklal Caddesi – This Street is located around Taksim Square. This is one of the most popular and crowded markets and here you'll find all local to international brands. Taksim Square has many interesting side streets, you'll find people walking up and down the endless lanes or sipping a drink or smoking shisha at street-side cafés. So take a detour and you may find interesting things around.
Shopping Malls - Recommending you the best 3 malls in Istanbul. Malls are open till 11 pm.
• Istinye Park
• ViaPort Outlet
• Mall of Istanbul
If you want to do western-style shopping in Istanbul then these are the places. All the major expensive and middle-priced brands are here. I would recommend visiting the Turkish brands since they offer great prices and excellent quality.
Main Attractions / Things to do / 6 Days Itinerary in Istanbul
The city's most major attractions are clustered on the European side of Istanbul – Sultanahmet and Beyoglu / Taksim Square.
If you are reading this blog then I assume you are traveling to Istanbul for the first time, so let's plan an efficient 6 days itinerary. As most of the attractions are clustered in the same area so it's ideal to cover them area-wise.
Day 1: Arrival in Istanbul – since you have just arrived in the city, so I would recommend an evening cruise on the Bosporus. Enjoy river cruising with folk show performances served with Turkish cuisine.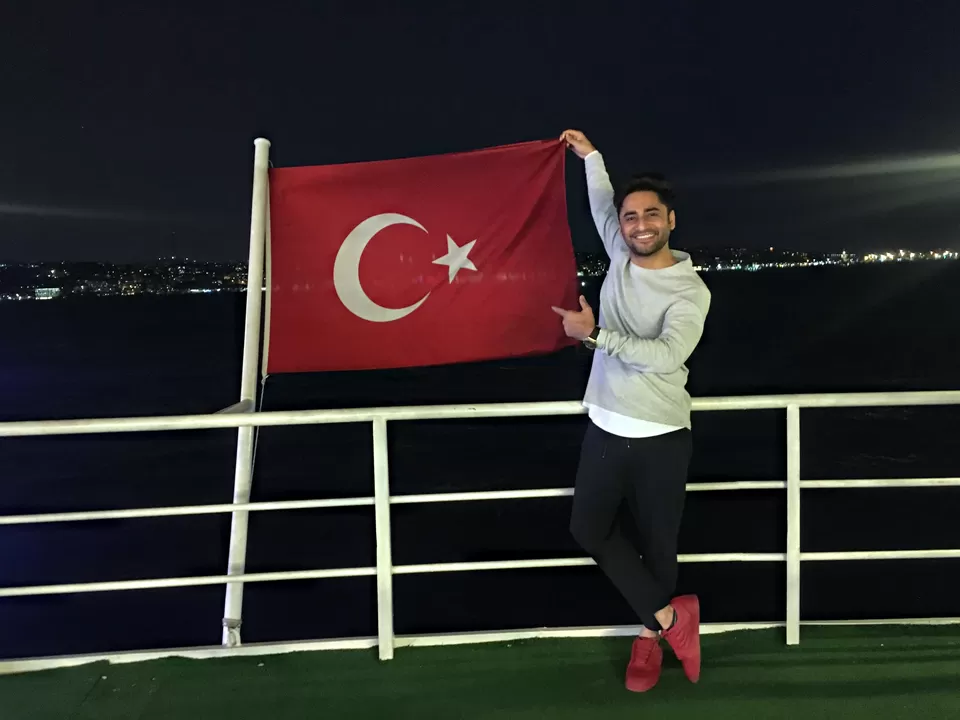 Day 2: Walking Tour of Sultanahmet, the home to the city's most important attractions and you must hire a tour guide for the day who'll walk you around the magnificent history and architecture of the Ottoman Empire. Start your day with:
Topkapi Palace – The court of the Ottoman Empire from the 15th to the 19th centuries. It was built in 1461 by the Ottoman sultan Mehmet II.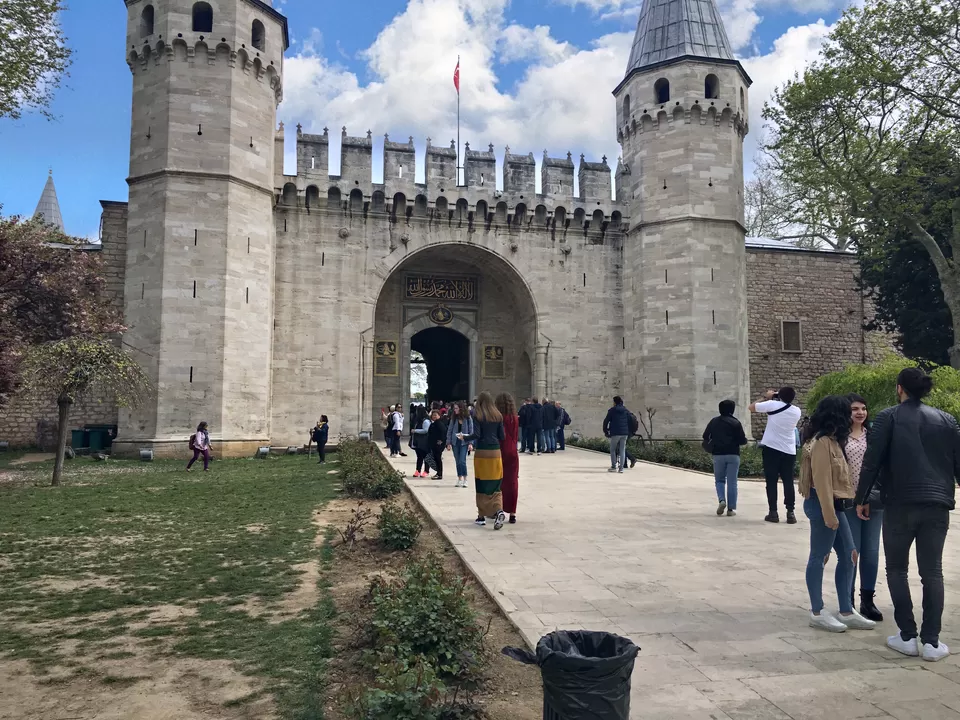 After Topkapi Palace, you may get hungry and you can enjoy the lunch inside Topkapi Palace at a restaurant having a great view of the Bosporus from the top. After lunch walk to the next stop and pass by Hippodrome Square.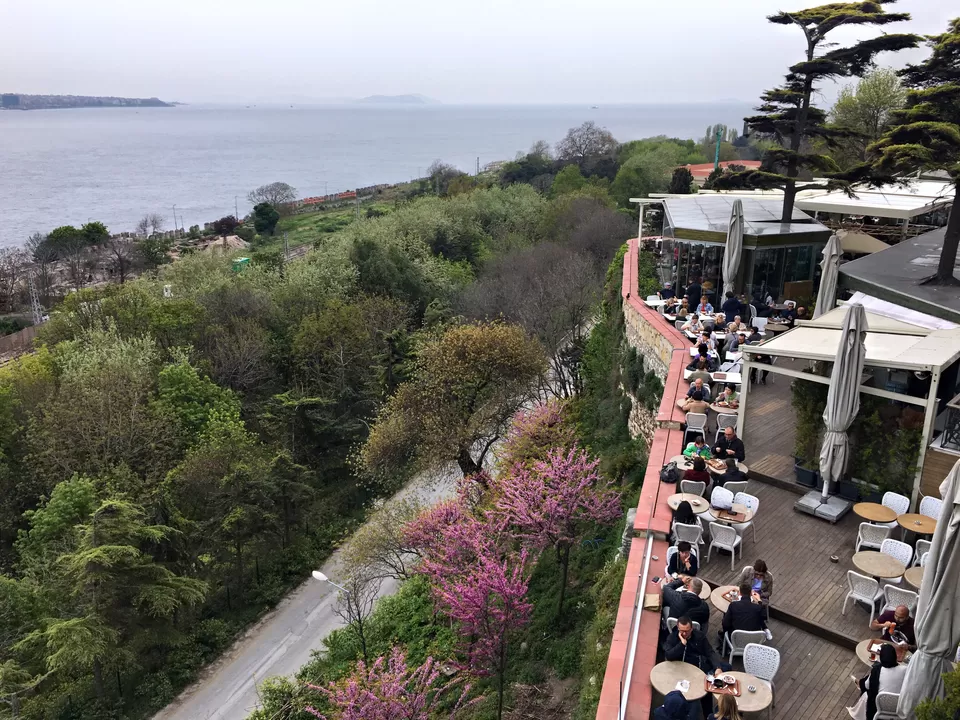 Blue Mosque (Sultanahmet Camii) – The most striking mosque in Istanbul. It is advised to dress respectfully when visiting, although shawls and outer garments are given at the door if necessary.
Visit the next stop which is just 2 minutes' walk away.
Hagia Sophia (pronounced as Ayasofya) – The most famous and iconic site in Istanbul.
After Hagia Sophia, you can either go to Basilica Cistern or you can walk to Grand Bazaar. Grand Bazaar closes at 7 pm so you must manage your time accordingly. This will be a long day, you will be walking about 6 – 8 km to cover this all.
Day 3: Take a boat trip to Princess Islands. It will be a rejuvenating tour for you. Visit the biggest island called Buyukada. After traversing the Sea of Marmara by boat, you will arrive in the quaint island and explore this island by horse carriage. It takes 2 hours in the boat from the Istanbul port to the island. The boat sails after every 1 hour, so you can set your plan accordingly. In my opinion, leave early morning so you get the maximum time on the island.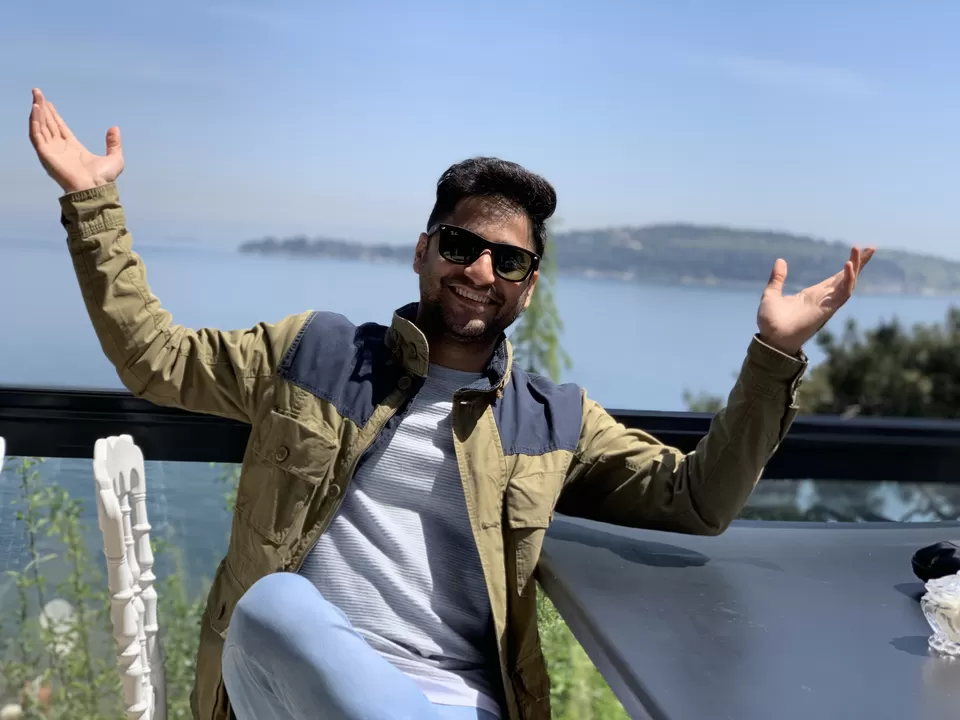 Day 4: Explore Beyoglu, Galata Bridge, and Dolmabahce Palace. Start your tour from:
Galata Bridge: Bridge connecting the north and south of European Istanbul.
Galata Tower: Former watchtower offering great views of the city.
Dolmabahce Palace: The biggest palace in Turkey.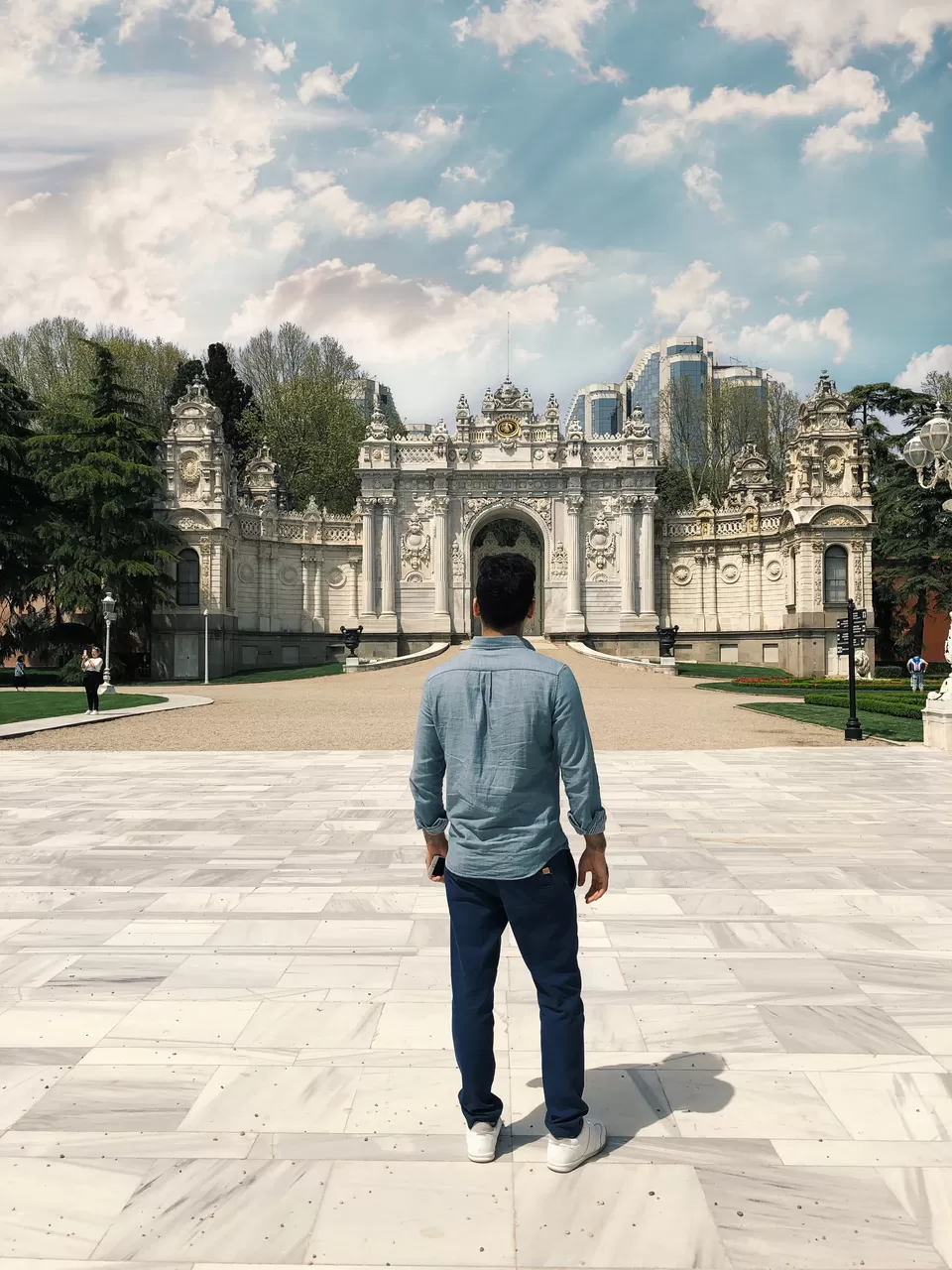 Istiklal Street: The heart of Beyoğlu / Taksim Square and Istanbul's most famous street. I would recommend this place to be the last stop of the day because this is where you'll be spending time in shopping, tasting Turkish food and chilling in a nice café or bar. It's the liveliest street in the whole of Istanbul and overcrowded too. After the sunset it becomes brighter with the city lights and music from the cafés, you will love the evening vibe of this street.
Day 5: Grand Shopping Day! You can plan this day by yourself, depending on the kind of shopping you want to do. Check out the list of shopping areas I have mentioned in the former part of the blog and enjoy the day as you like. If you are a shopaholic, then I guess 1 day may not be enough for you because shopping in Istanbul is Crazy!
What else can you do if you are not interested in Shopping?
Take a day trip to Bursa, an Ottoman capital city filled with fascinating relics of the past. Soak in the incredible view as you take the cable car up to Mt. Uludağ. Visit the ancient Grand Mosque, snack on roasted chestnuts and Turkish sweets, and wander through the silk market.
Day 6: Departure Day!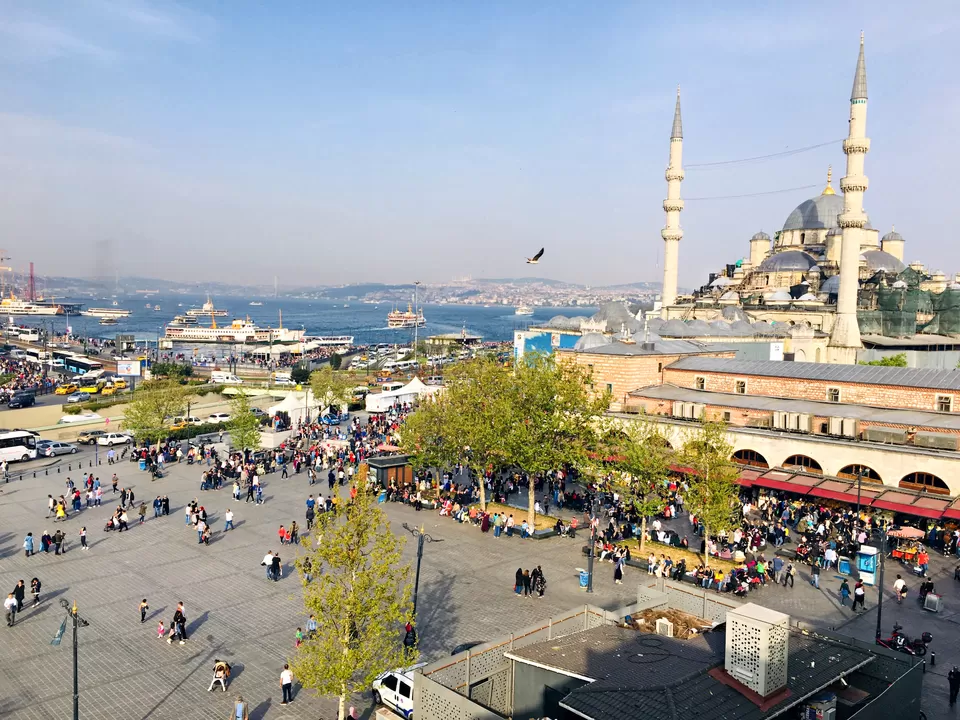 Budget for the Trip
Meal – An average meal in Istanbul would cost about $10 with drinks. Budget more if you want to try fancy restaurants.
Transport – This is very subjective. Considering the above itinerary I think you'll spend about $10 - $15 a day on the transportation.
Hotel – Again very subjective, depends on which category of hotel you choose and the area. If you are booking a hotel a little far from Sultanahmet or Taksim Square then it would cost you a bit cheaper but you'll be spending more on transportation.
Entrances – Fee, Visiting hours/ Days:
Hagia Sophia
Entrance Fee: $5 per person
Visiting Hours: 09:00 am – 06:00 pm
Closed Days: Every Monday (open days and hours may change as per public holidays)
Topkapi Palace
Entrance Fee: $5 per person
Visiting Hours: 09:00 am – 06:00 pm
Closed Days: Every Tuesday (open days and hours may change as per public holidays)
Blue Mosque (Sultanahmet)
Entrance Fee: Free of charge
Visiting Hours: Avoid visiting at the prayer time.
Closed Days: Open every day (open days and hours may change as per public holidays)
Basilica Cistern
Entrance Fee: $4 per person
Visiting Hours: 09:00 am – 07:00 pm
Closed Days: Open every day (open days and hours may change as per public holidays)
Archaeology Museum
Entrance Fee: $3 per person
Visiting Hours: 09:00 am – 07:00 pm
Closed Days: Every Tuesday (open days and hours may change as per public holidays)
Dolmabahce Palace
Entrance Fee: $5 per person
Visiting Hours: 09:00 am – 04:00 pm
Closed Days: Every Monday & Thursday (open days and hours may change as per public holidays)
Galata Tower
Entrance Fee: $3 per person
Visiting Hours: 09:00 am – 08:30 pm
Closed Days: Open every day (open days and hours may change as per public holidays)
Grand Bazaar
Entrance Fee: Free of Charge
Visiting Hours: 09:00 am – 07:30 pm
Closed Days: Every Sunday (open days and hours may change as per public holidays)
Egyptian Bazaar or Spice Bazaar
Entrance Fee: Free of Charge
Visiting Hours: 09:00 am – 07:30 pm
Closed Days: Open every day (open days and hours may change as per public holidays)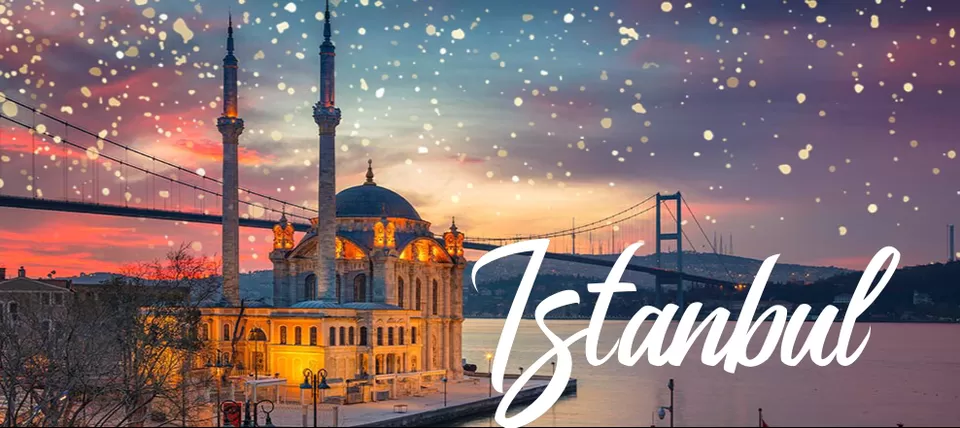 How to book your tours and accommodation?
To book your tours and accommodation, leave me a text here or say hello to me on
Instagram: travelwithgandharv
Frequent Searches Leading To This Page:-
cheapest turkey tour packages, cheapest turkey tour packages from India, turkey packages with flights, turkey packages, turkey Greece tour packages from India, turkey holiday packages cheap