There are some places in this world that are just too grand to be conquered. No matter how long you stay, or how often you go, they will always leave you longing for more!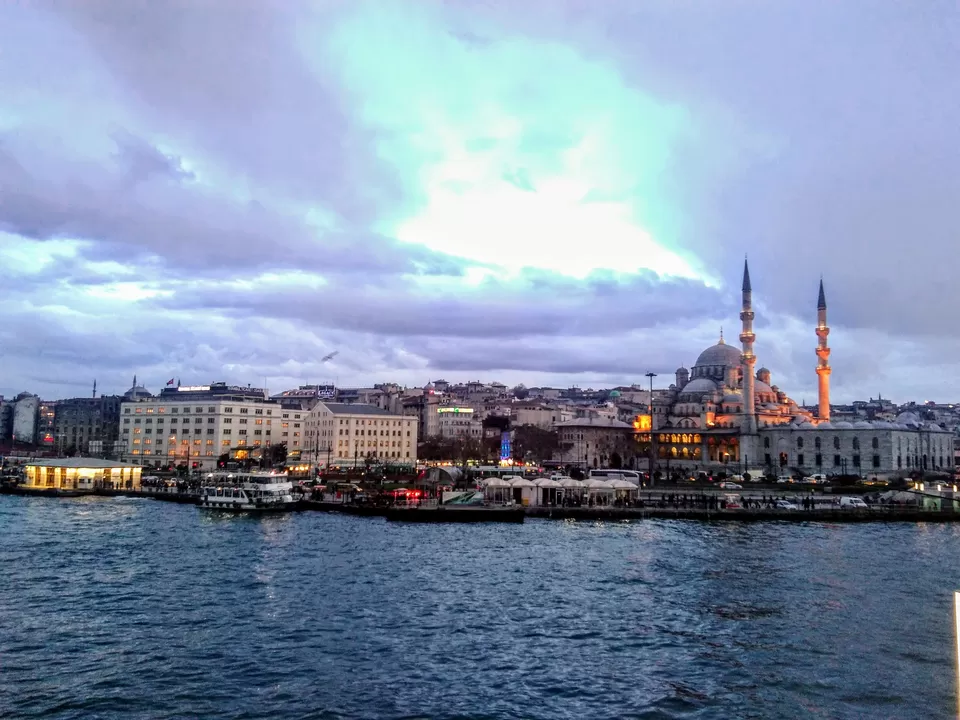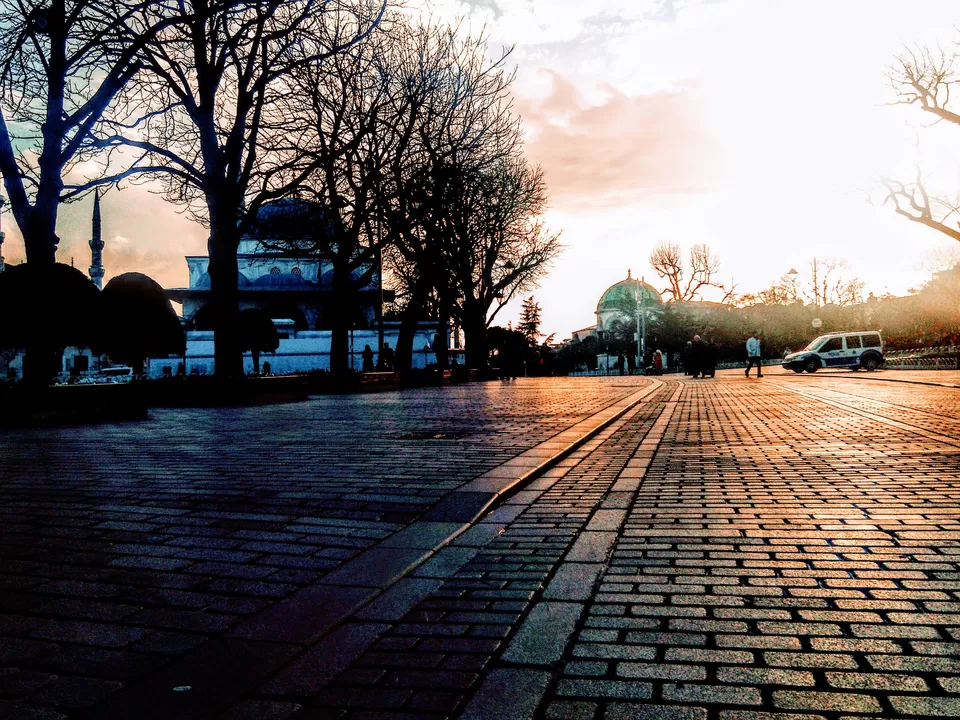 One of these most incredibly magical countries to go backpacking is Turkey.
Turkey is one of the most enticing countries to travel, because for us, it has EVERYTHING!
Before we proceed!
We would love to introduce ourselves to you....
We're TwoMuchTogether, a travel couple from Mumbai.
Like a common saying goes, 'Travel brings people closer', our story pretty much relates to the same! We're part time explorers who dream to discover this beautiful world together in our own way, and create a sense of wanderlust among people through our content.
Come, join us in our journeys and live the joys of traveling and relationship!
Why Turkey?
More than just Mosques, spices or kebabs, Turkey is full of gorgeous landscapes and awe-inspiring archaeological sites. If you are visiting Turkey, then you have to just be more than a usual tourist to see and understand these attractions!
ARE YOU IN???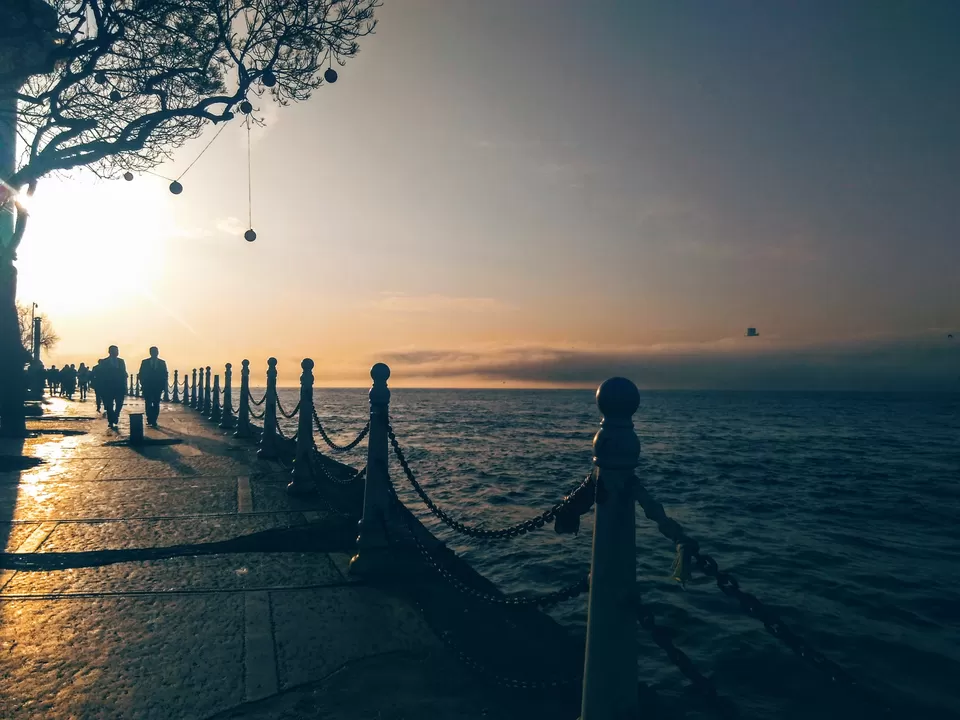 Istanbul, Izmir, Antalya, Cappadocia, and Pamukkale are some of the top places to visit in this gorgeous country!
We will share a comprehensive detailed guide, which will help you visit Istanbul, and other parts of Turkey on a budget under INR 60,000 without compromising on anything big! (Yes, you read that right!)
This includes when to visit, how to crack the code of booking the cheapest flights, where to stay, where to go, and obviously what to eat. And in the end, you will still have a considerable amount of money in your hands to shop till you drop :)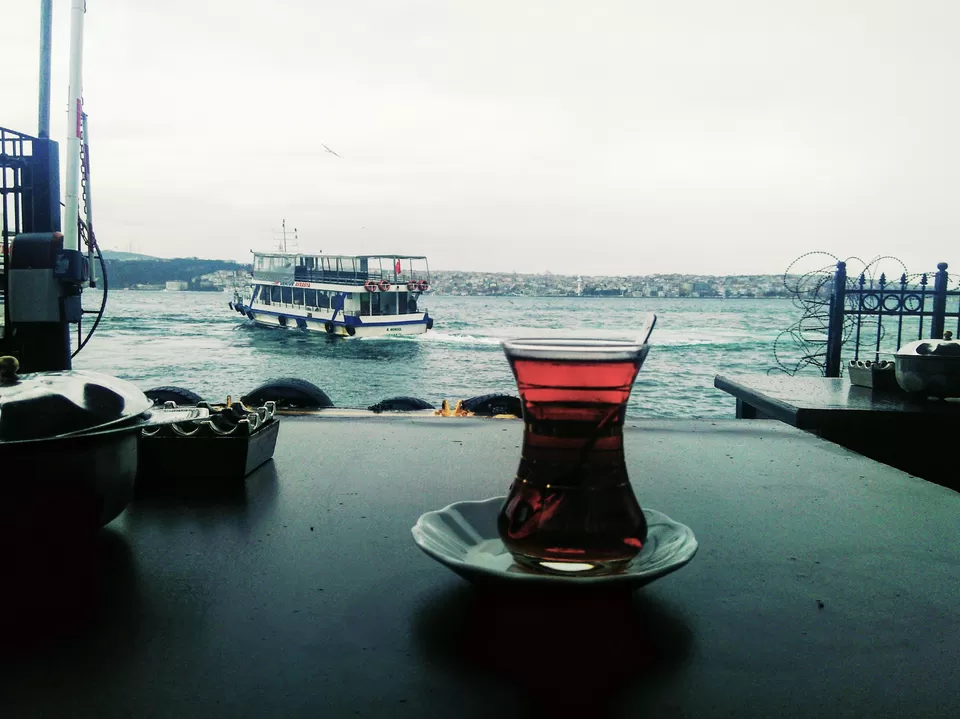 So, lets start with first things first.
Quick tip: Always study a bit in advance about the place you are visiting. Its history, demography, and news. About culture, food and religion. Then, see the magic of how well you connect to that place. That's the thumb rule we follow.
When to visit Turkey?
Turkey is a year-round destination. However, the best time to visit completely depends on the places you wish to visit, and the activities you want to indulge in.
Spring and autumn are generally considered as the best time to visit this beautiful country, especially if you wish to explore the archaeological sites, go cycling or trekking. Summers are typically hot and dry with temperatures being particularly high making it great for island hoppers and beach lovers.
Spring (March-May) is the best time to visit Turkey and it's most visited city, Istanbul. Crowd is less, and weather is pretty good during this time. We went in early March and the weather was near perfect. Though sky was a bit overcast and it was a bit cold, but don't we Indians just love cold weather?
The weather is relatively mild and dry and the city will be flooded in colors.
Fans of tulips?
Did you know that, they're originally from Turkey, not Holland. You'll be pleased to know that the International Tulip Festival is held in April with millions of tulips in bloom throughout the city. Just wow!
Summer (June-Aug): Apart from being the busiest time of the year, June to August can get pretty hot and humid — it may go up to 28°c. Lines are at their longest and prices at their peak during this time.
Autumn (Sept-Nov): Again, one of the best times, when mercury begins to drop. Crowd starts to move from beaches, while cities see a slight drop in rush. The sky is dramatic during this time.
Winter (Dec-Feb): This is low season in Istanbul. It's the coldest time of the year so be sure to dress appropriately. It can get rainy and snowy with temperatures dropping down to a frigid 3°C.
This should help you to decide, when its perfect for you to book your tickets to Turkey!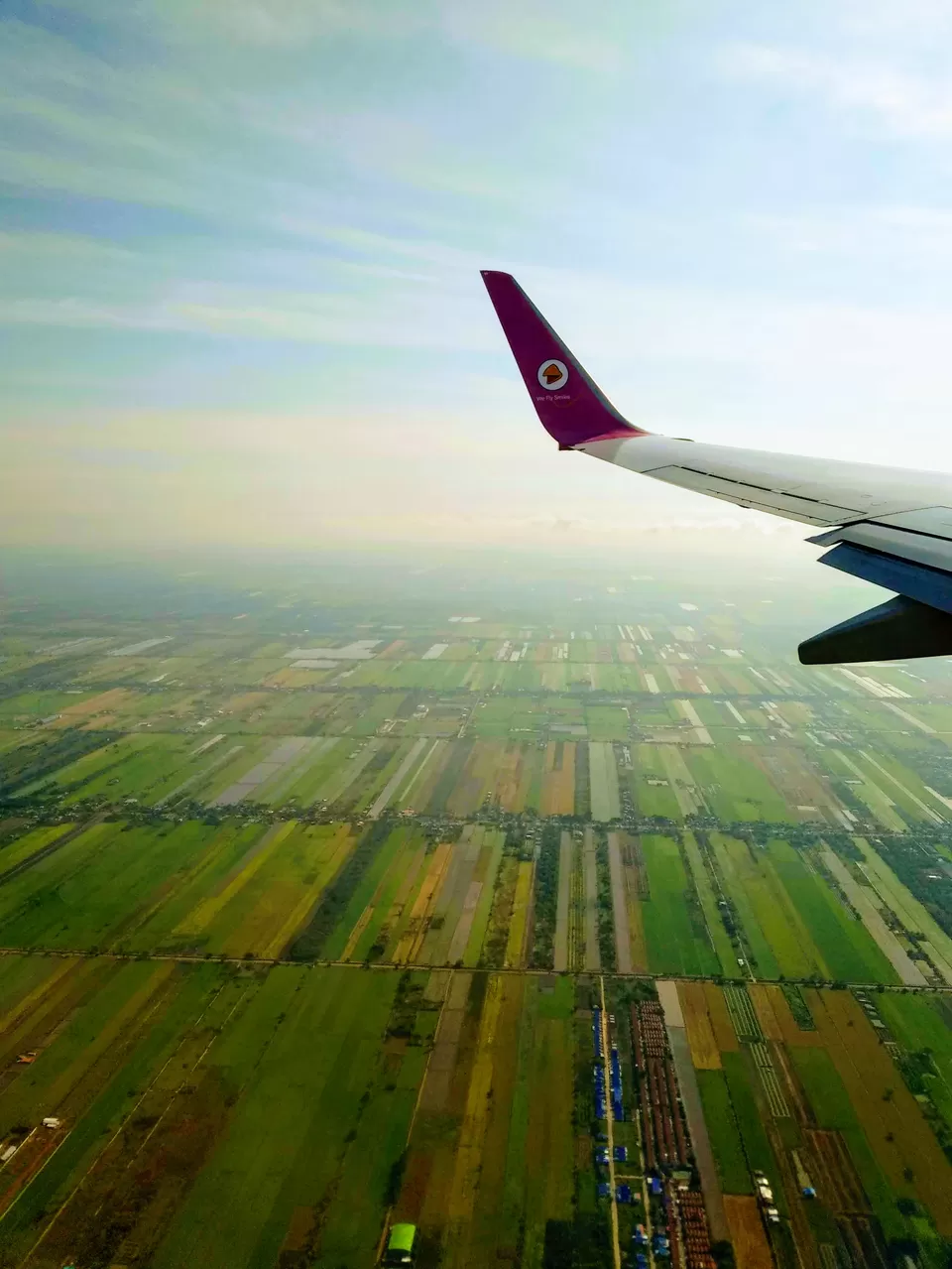 Now, how cheap are the flights to Istanbul?
Once you've figured out the right time go visit Turkey, then it's time for a big gutsy step of booking flights.
Never under estimate the importance of booking your tickets at the correct time. Booking the right flight will determine a lot about your budget for this trip. If you book an expensive flight, then your entire budget trip goes for a toss, and so does your entire planning.
If you book tickets well in advance (4-5 months), and at right time, they can be as cheap as INR 26,000 for return ticket. You can also book a cheaper than this rate if you have airline miles, or if you are a frequent flyer, or if you have a promo code, or some rewards which can be used for any particular website.
Skyscanner app (desktop site also) has this feature where in you can select cheapest month of travel. We'll soon post a detailed post on how to book cheapest flights to whichever place you want, and whenever you want!
So, INR 26,000 for a return flight to Istanbul, and your budget is INR 60,000 for entire trip? How will this fare, or practically be possible?
Also, please note, Indians have to apply for a Turkish visa (which generally takes about a week) and for which, we have to apply in advance by paying a fee of approx INR 4000.
So, this would mean, INR 26,000 for flight+ 4000 for visa which is INR 30,000 in total. So, how will you manage a week in INR 30,000?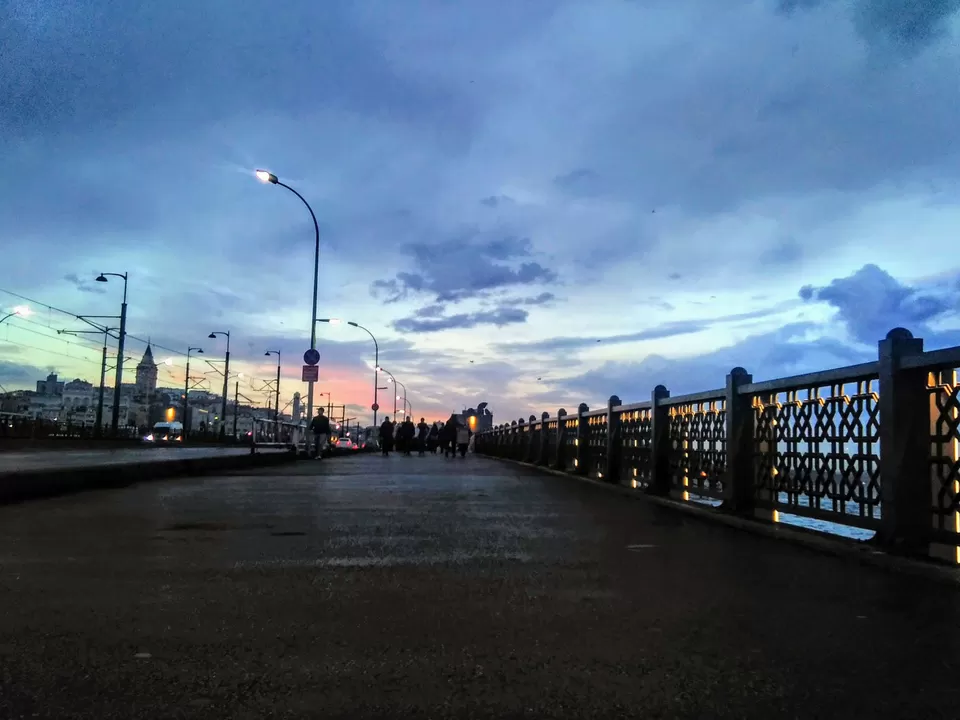 What makes Istanbul so fascinating is that it connects Europe and Asia. The western half of the city is situated in Europe, while the eastern half is located in Asia. Throughout history of world trade, Istanbul has been an immensely important and transcontinental city – linking the East and West. It was a hub for traders. During the Roman rule, it was known as 'Constantinople' and served as the headquarters.
You might get awestrucked by the city's charm, but don't forget you're traveling on a budget,and where to stay directly affects your time & money. Therefore, accommodation becomes a very important aspect when it comes to budget traveling.
Based on what we've learned, there are two ideal places to stay in Istanbul.
1. Sultanahmet - where most of the major tourist sites are located with famous museums and Mosques. Its most famous centrally located area.
2. Beyoğlu - If you want a more contemporary side and still have an simple access to the Sultanahmet area, then Beyoğlu is the choice. It's home to the popular shopping streets with number of trendy bars & clubs.
We always prefer Hostels and Airbnbs over Hotels. The rates for hostel are very cheap here, and you will be able to book a pleasant stay without burning a hole in your pocket!
You can use the Hostelworld app or site to plan your stay. Be sure that you prefer your hostel in any of above mentioned areas, and NOT pay anything more than INR 800-1000 for a bunk bed!
Always opt for a stay where complimentary breakfast is included in your package. You never know where and when you'll have your lunch. So, it's always better to start your day with a full stomach when you're on road! That's what we do!
We believe, hostels and Airbnbs are not only pocket friendly, but also a option better in every way, if you're traveling with your partner or with a small group of friends. Married couples may also opt for both of them instead of expensive resorts and hotels, but hostels are lively with late night parties, and people checking in and out. So, there is a slight chance of your privacy getting affected.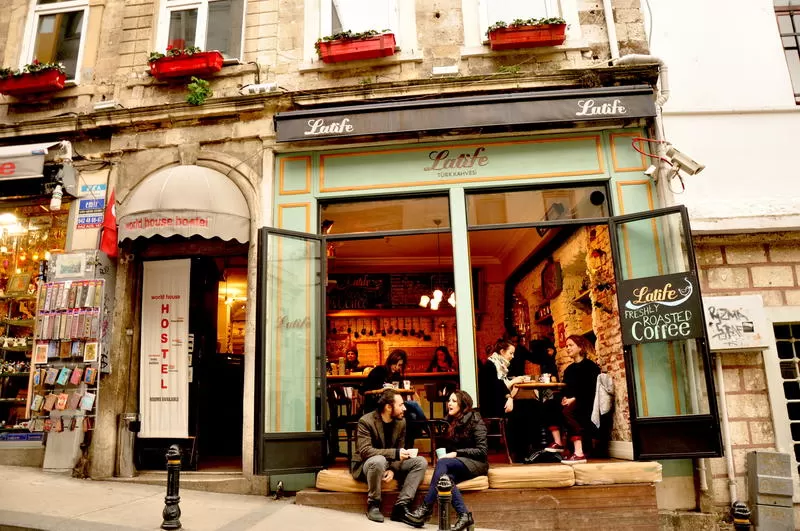 We usually look out for hostels in big cities because, many of them have a kitchen area, common space, a cafe, and you get to meet people from different parts of world.
If you end your day early, then you can return to your hostel, and can literally chill at the with a tea, coffee or beer and meet interesting people. Nobody is old, nobody is unknown when it comes to conversation about your country, its culture and religion, food, geography and travel. You can share all these & make lovely memories. Like minded people always bond faster!
Airbnb has a feature wherein you can refer and earn INR 1500 to 3600 for referrals and obviously you can use them in your bookings. Always, opt for centrally located areas with breakfast. You might need an offline map (which can be downloaded from Google Maps) or handy paper maps to locate Airbnbs as they are in public areas and are normal houses which are difficult to locate without directions.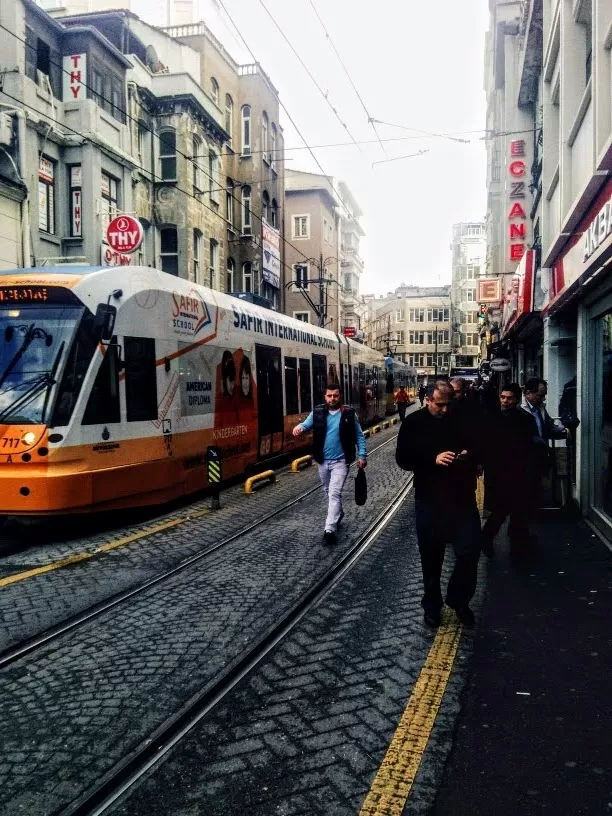 How to plan your travel days here in Istanbul?
Istanbul is absolutely mind-blowing. It's one of the most awe-inspiring cities. It's home to breathtaking architecture, mouthwatering food, the warmest and the most hospitable people we've ever meet on this planet.
What makes Istanbul so interesting is that it's one of a handful of cities that connects the two continents. The western half of the city is situated in Europe while the eastern half is located in Asia. Knowing this fact doubled our excitement level because, isn't it cool that you can zip across both the continents in a moment?
Istanbul is a city steeped in history and culture so there is much to see and do there. From its Byzantine churches adorned with mosaics to its mighty magnificent mosques decorated by sky touching minarets. It will undoubtedly leave you mesmerized at every turn!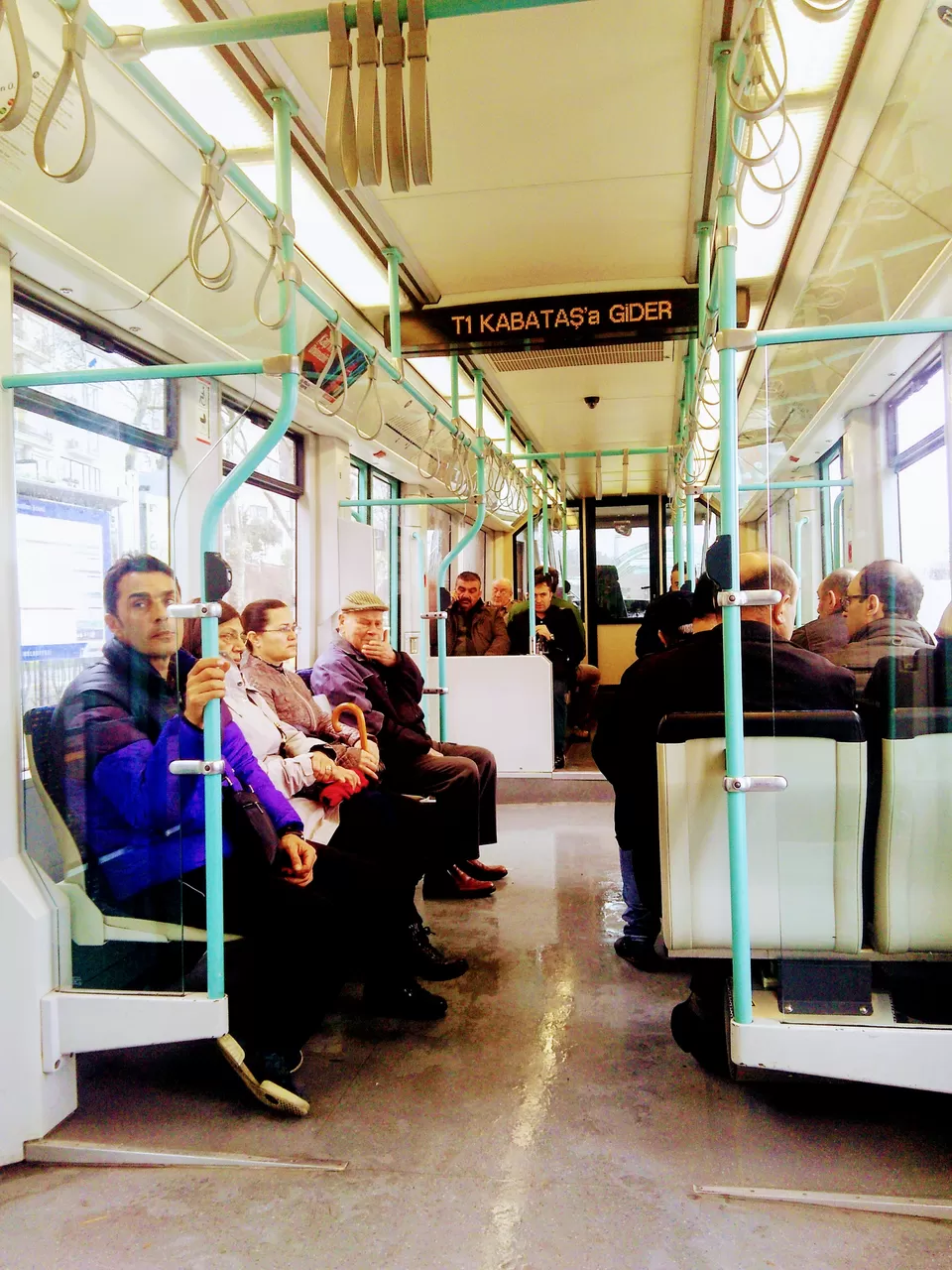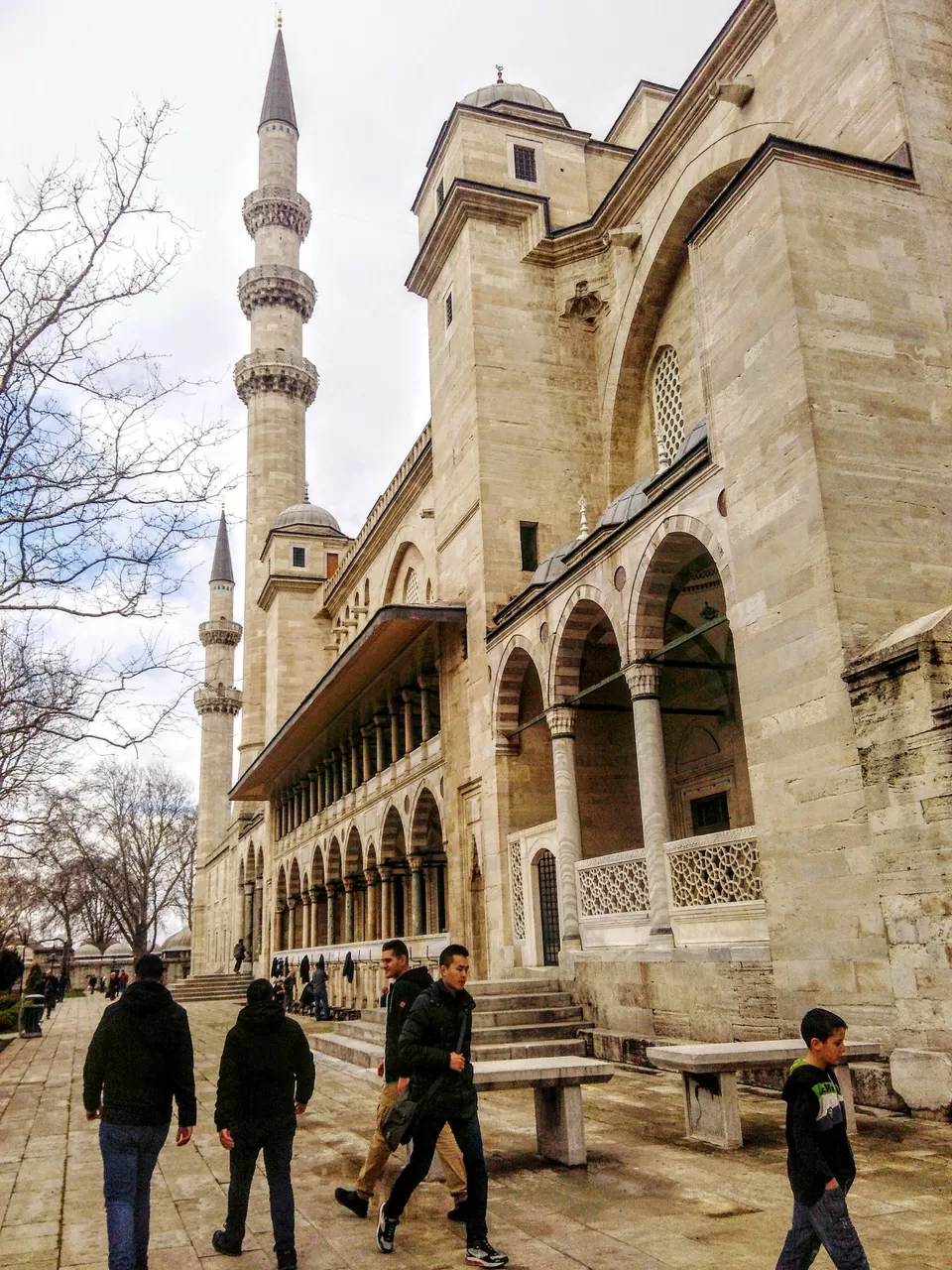 Now, that you've already spent on flights (30k) and visa(4k), how will you manage 4 nights in Istanbul, 2 nights in Cappadocia and lets say, 1 day back in Istanbul?
Your budget is INR 60,000, and you have approx INR 30,000 with you to enjoy (not survive)!
1. The exchange rate of Turkish Lira against INR has depreciated. Two years back it was approx INR 25 for 1 Turkish Lira, now it's around INR 12. so, a Turkish tea (çay) here would cost you around INR 12 i.e. 1TL (instead of INR 25). More reasons to celebrate!
2. Istanbul is fairly walkable. Grab your cam, put on a backpack and just start walking.
Did you know that, Istanbul is built on 7 hills?
Its filled with lanes full of slopes and sharp curves. These cobbled stone lanes would obviously give you a medieval feel with breathtaking architecture on both sides, and cold breeze blowing from the Bosphorus!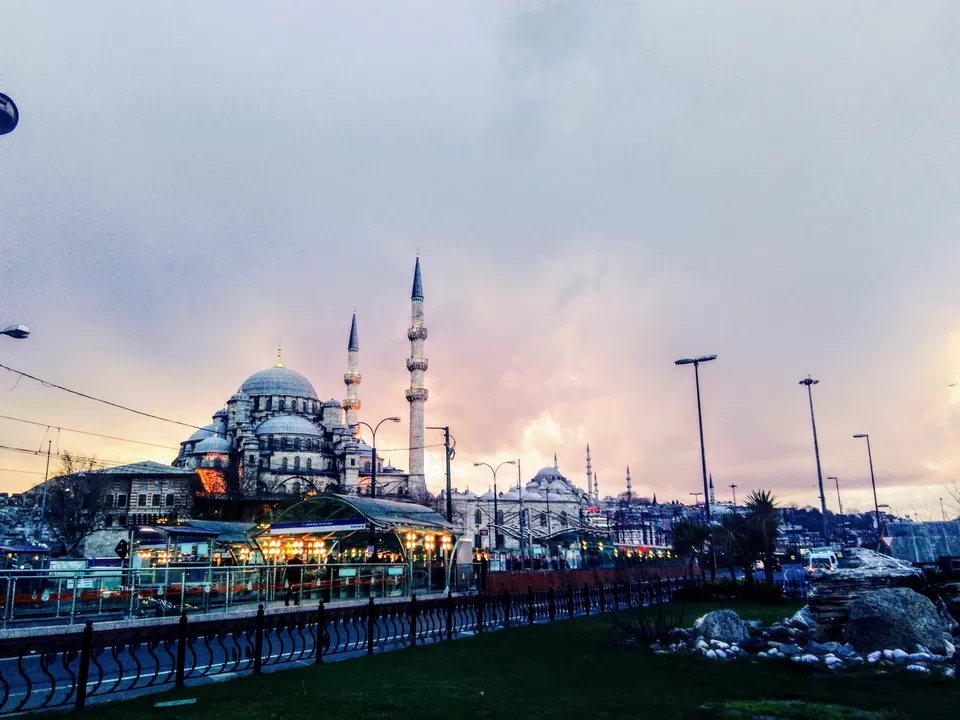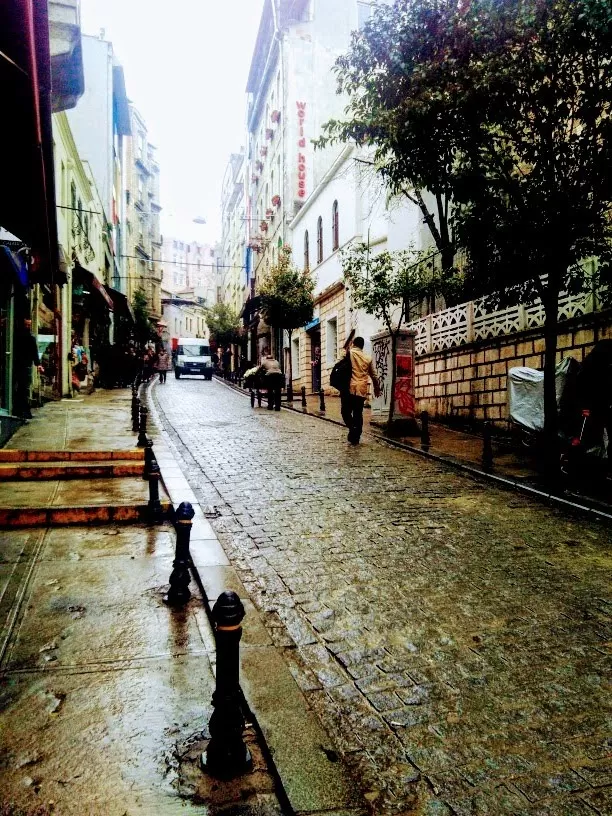 3. You can divide the city into 3 halves and plan your travel. Say, 3 days for Europe side, and 1 day for Asia. Further, Europe side can be divided in 2 parts i.e. Sultanahmet side, and Beyoglu side.
Sultanahmet is home to the city's most important attractions like HagiaSophia Topkapi Palace, Basilica Cistern, BlueMosque, Archeological museum, IbrahimPasa Palace, Suleymaniye mosque and Chora Museum.
The list just goes on and on...
You can easily spend a day here, and learn a lot about Istanbul and the Islam culture.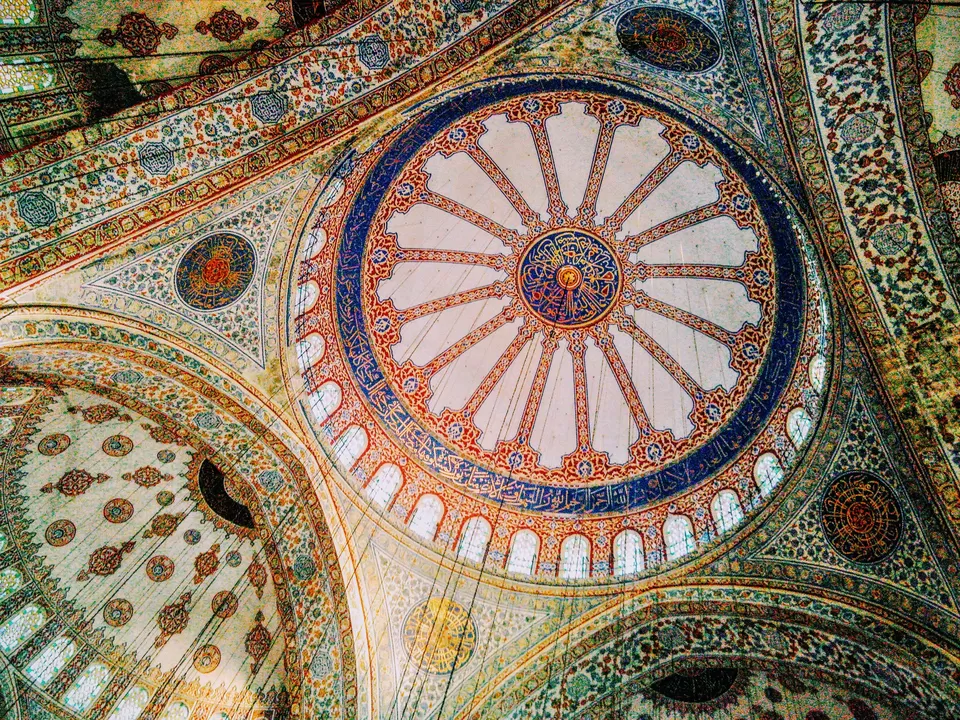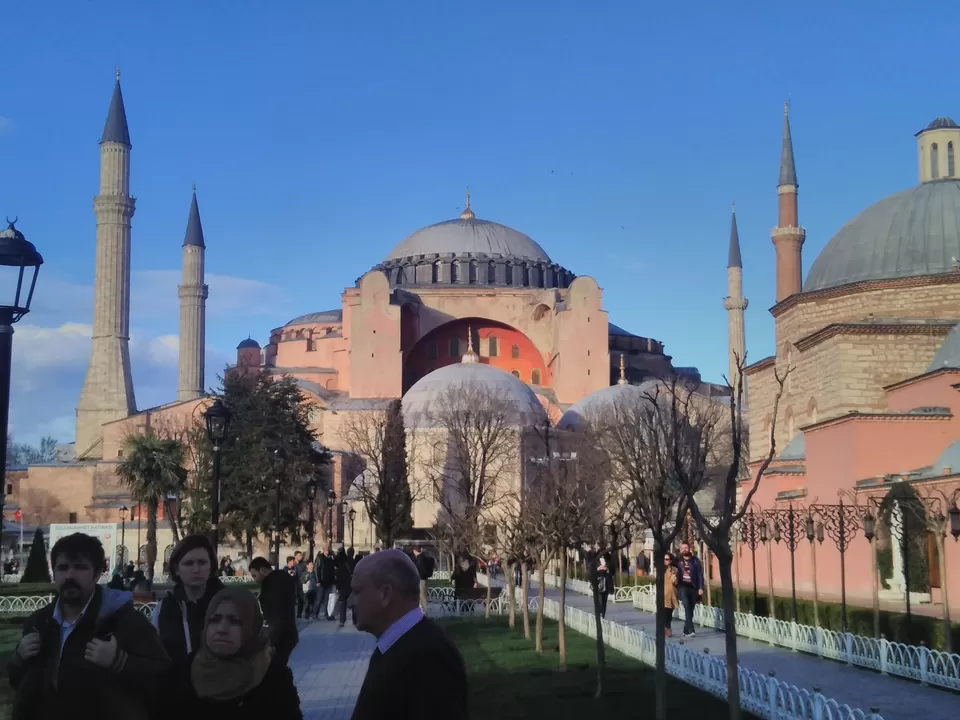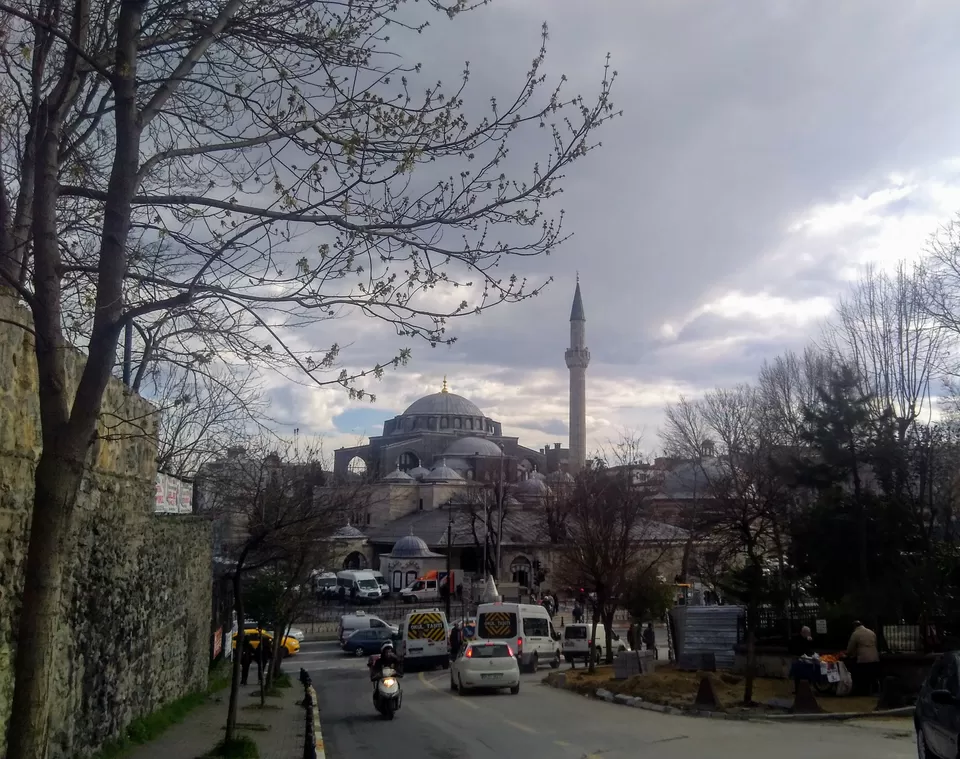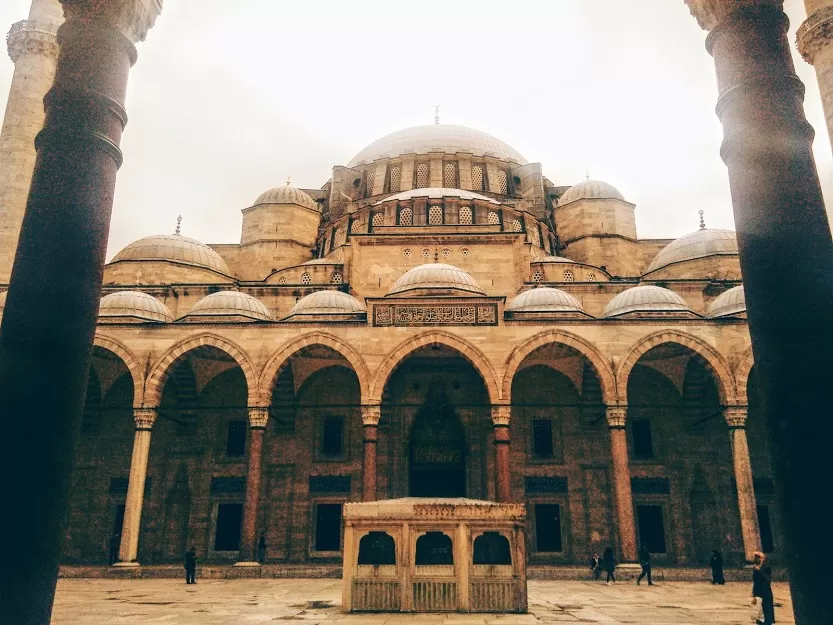 4. On next day, you can visit the other side of Europe part (Beyoglu) by walking acorss the Galata Bridge over Golden Horn to explore famous Galata Tower for panoramic view of the city and city's most fashionable boulevard in Istiklal Caddesi where iconic Red tram, and even Taksim Square.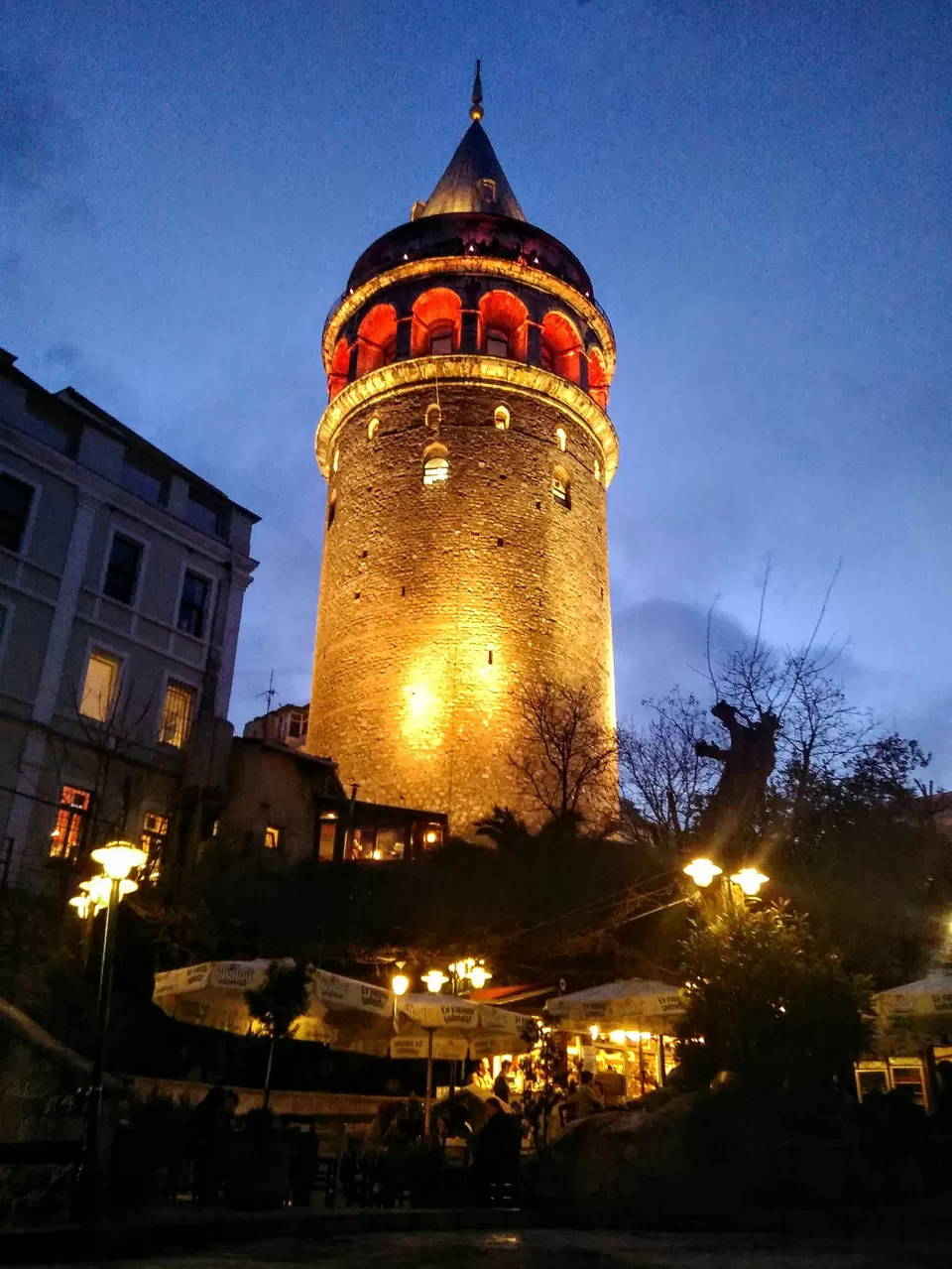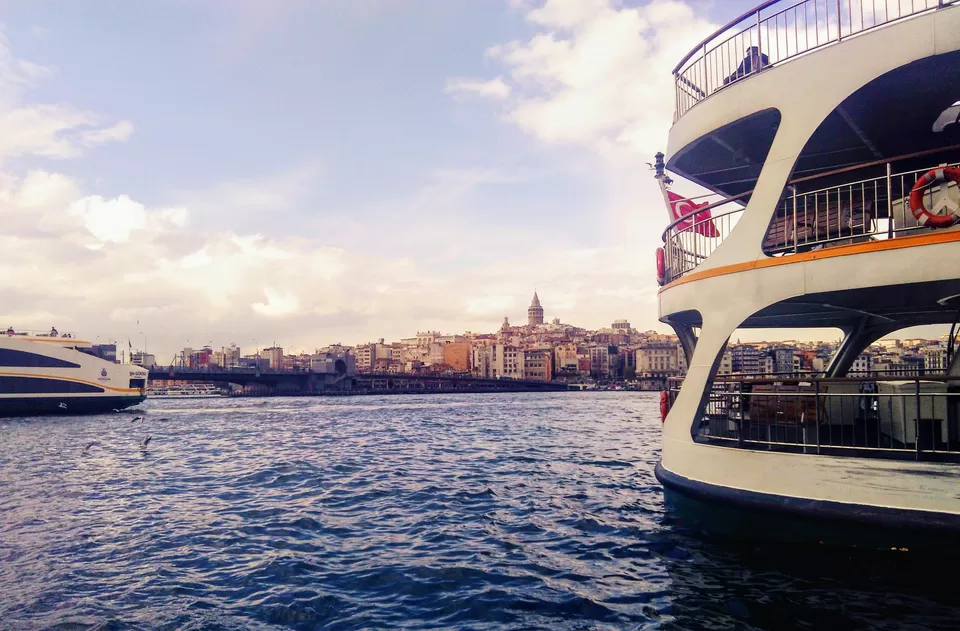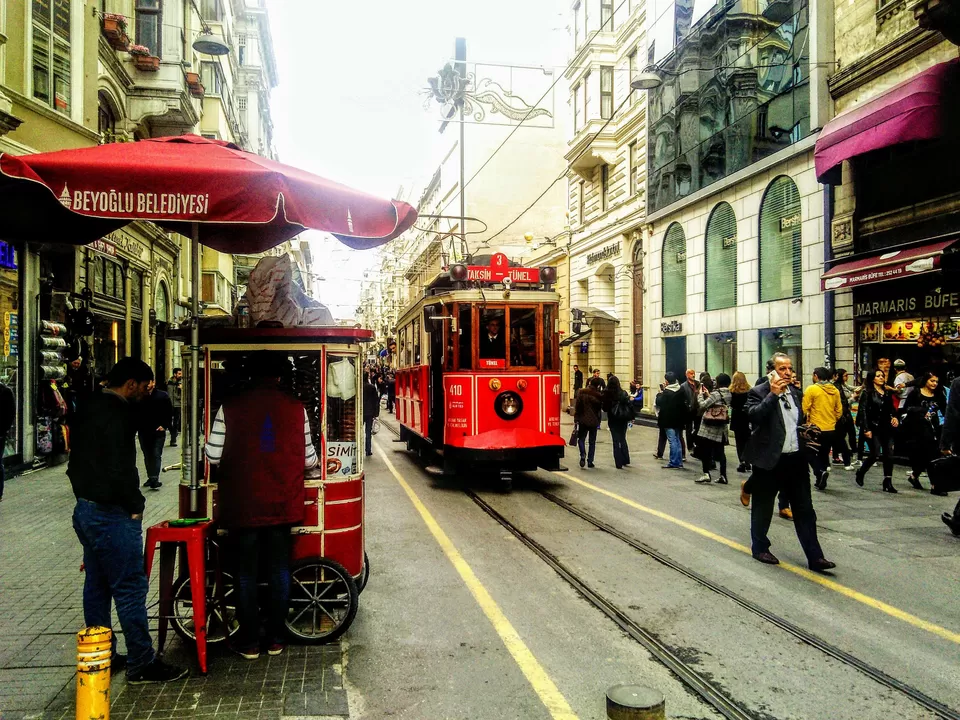 3. On next day, you can visit the famous Asian part for a different experience.
With the majority of tourist attractions located on the European side, most first-time travelers to Istanbul don't venture into the Asian side. It's a maze of cafes, bars, restaurants, and some trendy neighborhoods. The Asian side has much to offer and is well worth a day if you can spare it.
4. You keep half day for the Besiktas area where you can visit Ortakoy mosque. You'll be amazed by its local feel. Also go to Dolmabahçe palace. Spend some time in small lanes and famous fish market and enjoy local delicacies.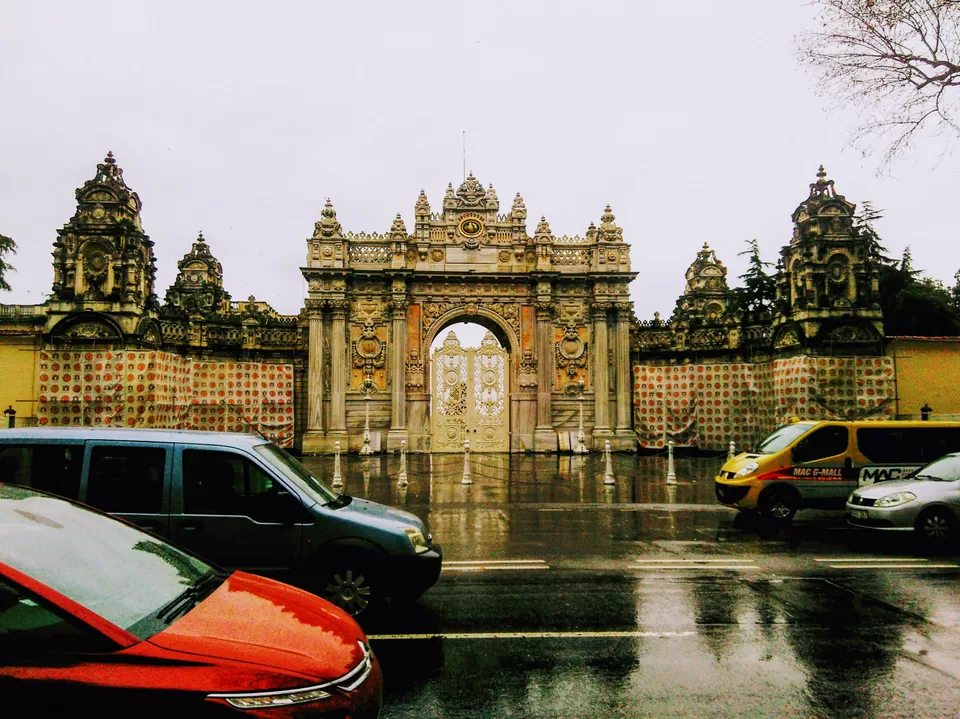 Spare some time and shop like a Sultan at the Grand and Egyptian Spice Bazaars
The Grand and Egyptian Spice Bazaars are Istanbul's most popular bazaars. One of the largest and oldest covered markets in the world with over 3,000 shops, you can buy all sorts of things at the Grand Bazaar like leather goods, jewelry, carpets, clothing, furniture, ceramics, and souvenirs.
Quite smaller than the Grand Bazaar, the Spice Bazaar is home to around a hundred shops selling dried fruits, nuts, spices, tea, Turkish Delight, and other goodies. Both are walking distance from Sultanahmet Square.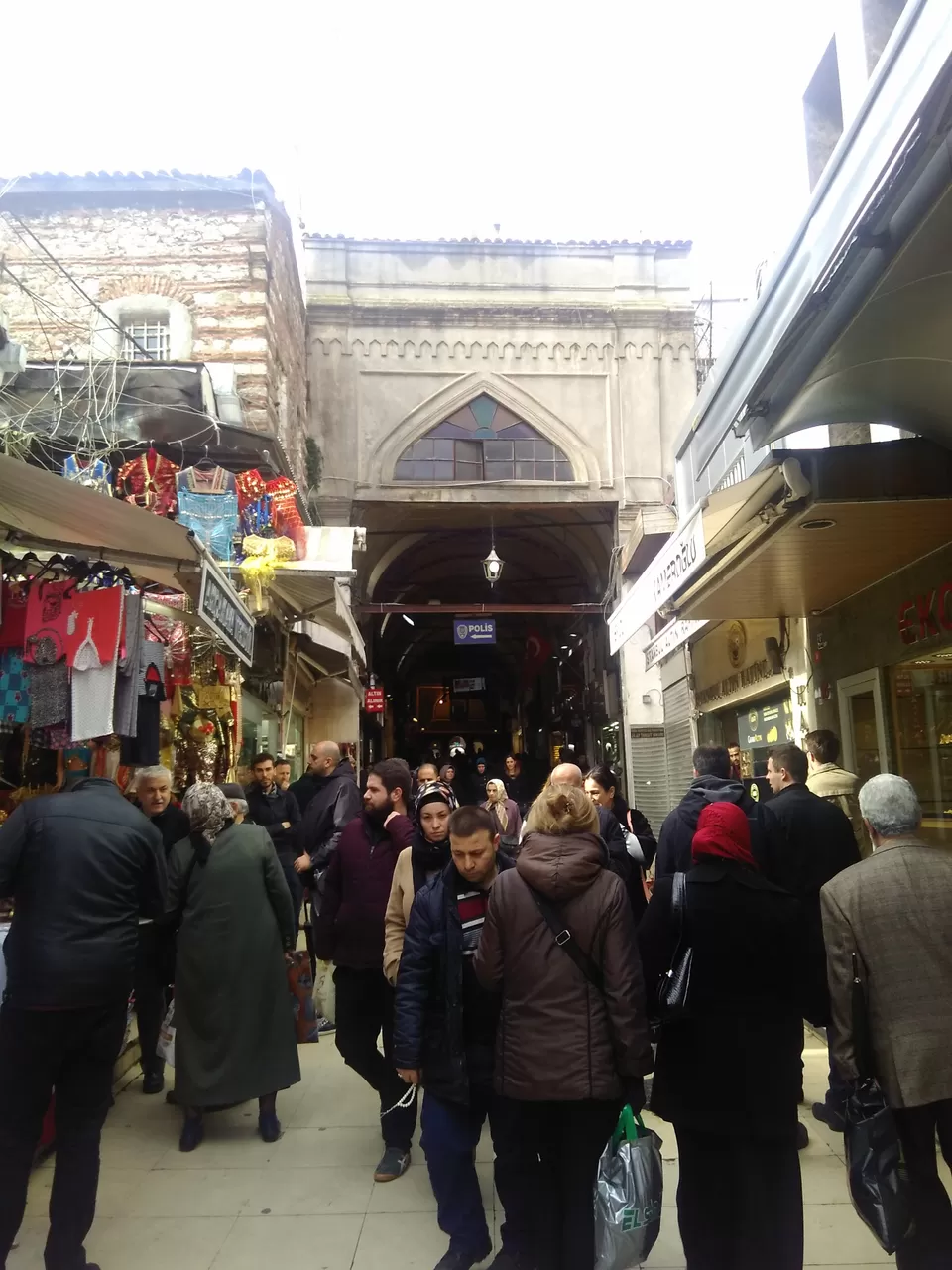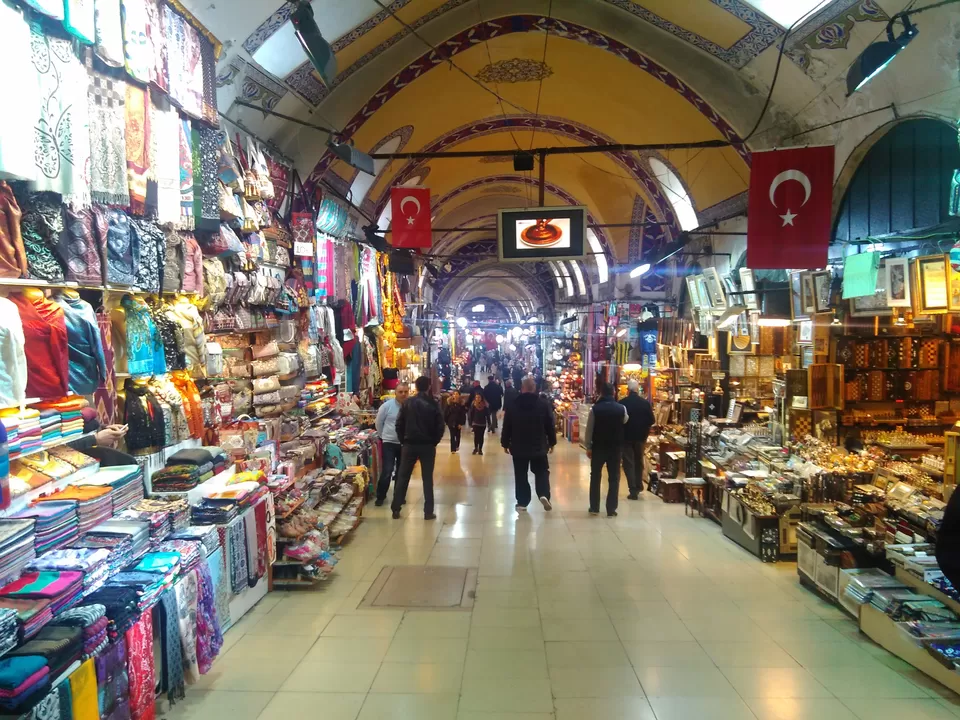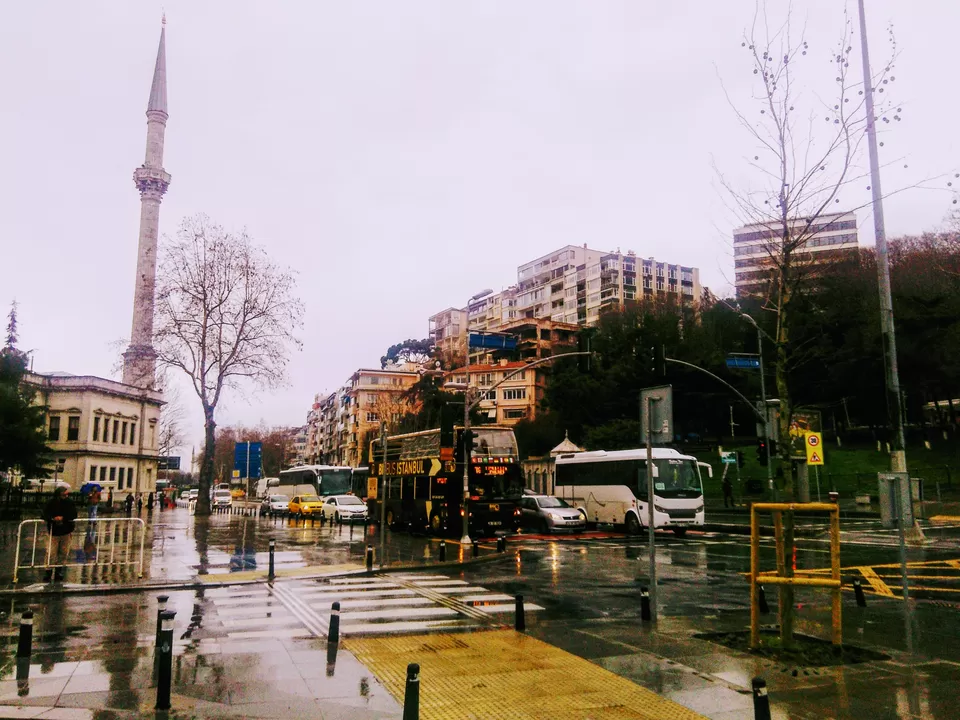 We recommend do not stay in Istanbul on 4th night. Rather, take an overnight bus to Cappadocia for INR 800-900 (instead of flight) as its more relaxing than flight.
This way you're compensating time, and saving money as well. Instead of spending money on stay in the night, you're traveling to Cappadocia in an overnight in sleeper bus!
If there's any place in Turkey that we have repeatedly seen or heard about on Instagram, Facebook or the internet quite frequently, then it's probably Cappadocia.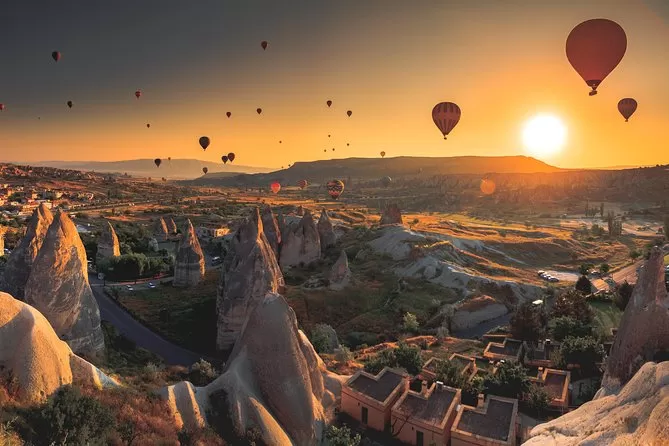 Cappadocia ain't just a bucketlist destination. Trust us! Its much more than a visual experience.
This place is a living wonderland - geographically striking, visually spellbinding and utterly unique spot in central Turkey. Its just so picturesque that there's no explanation needed why it pulls crowd from all over the world! Just the thought of it builds up images of stone age type architectural towns, hikes, chimney's, cavehotel and the world famous hot air balloon rides.
Does it remind you of the world famous cartoon - The Flintstones ?
All of this makes Cappadocia a top choice for travelers around the globe.
But, such dreams never come so cheap. All this sounds fun and dreamy, but they're so expensive that it would burn a big hole in the pockets of a Budget Traveler.
Lets not forget our budget is limited, and we have to maximize it to the fullest. The purpose is to have the best out of a place at the cheapest price.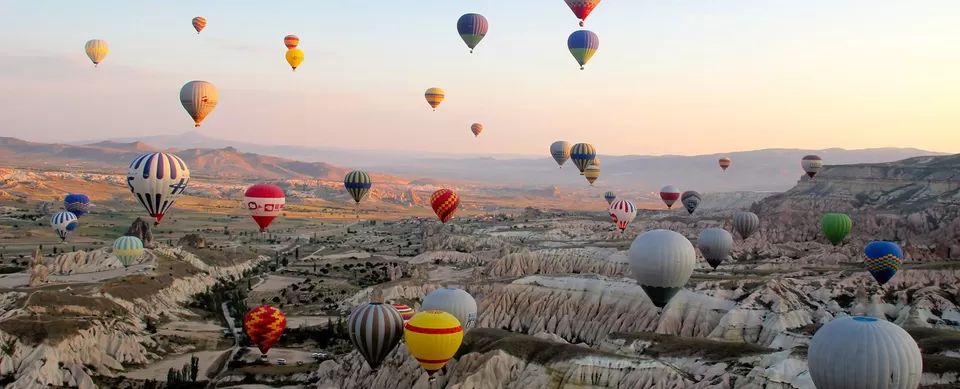 How would you enjoy 2 days here? What are the best things to do?
Cappadocia has an unbelievable landscape and the best way to experience it is to get out and walk through it.
While you can get smitten by the awe of hot air balloons, we suggest to skip that, and rather enjoy the view from sunrise and sunset points with a tea and camera in hands.
A Hot Air Balloon ride will cost around INR 9000-10,000 and would burst your budget.
So, its completely upon you. If you're on a stringent budget and do not want to experience it, then stick to this plan. If you can shed the cost of the ride, then live this experience then just add around INR 9000-10000 per person to the budget.
Plan your 2 days wisely here!
Do not pay more than INR 1000 for accommodation, and enjoy scrumptious Turkish breakfast in morning which is complimentary with bunk bed.
Stay in a cave hostel to maximize the local feel.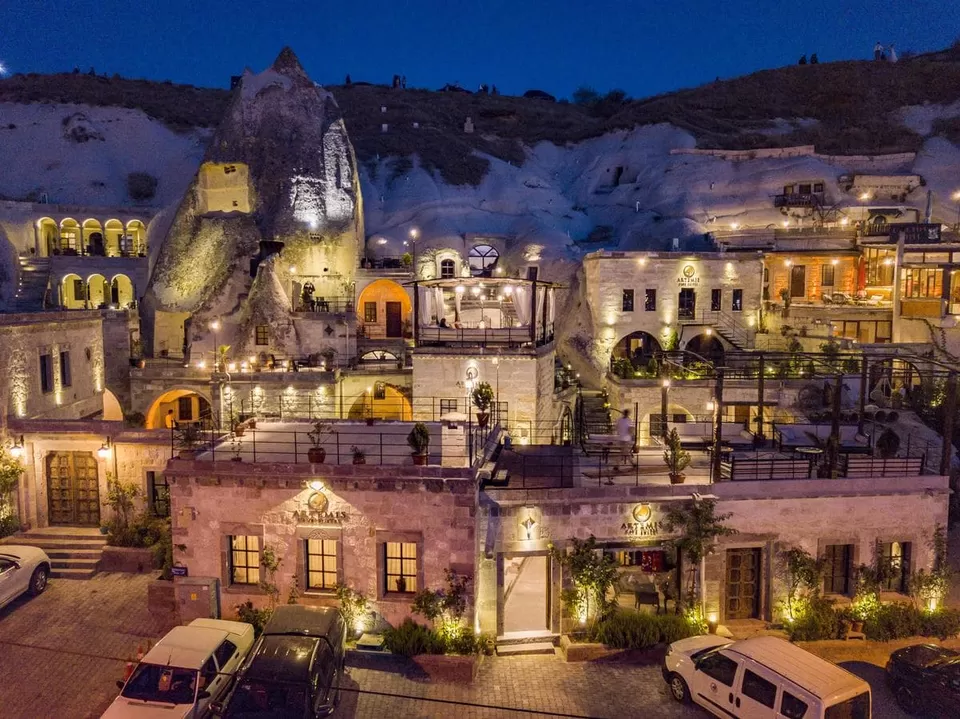 Goreme Open-Air Museum is a place to visit for 2 hours and will cost just 30TL.
There's also the Zelve Open-Air Museum, a small distance away, which can be combined with the Pasabag / Monks Valley hike and costs slightly less than the one in Goreme.
There are many options for hiking in the area, but to make most of time & money, we suggest the 2 best area- Pigeon Valley and Rose Valley.
The highest point in Cappadocia, Uchisar Castle occupies an enviable spot that you can easily catch the bus to from Goreme.
Have leisure time at café Safak.
You can spare some amount for a full day trip costing less than INR 2500 for a GreenTour.
It includes a trip to Cappadocia's most famous and largest underground city – the UNESCO-recognised Derinkuyu Underground City. Then, they will take you to the beautiful Ihlara Valley, supposedly the second tallest canyon in the world
A stroll alongside the river that flows is truly magnificent.
They provide lunch too.
Then, you'll go spotting the snow-capped volcanoes that loom out of the landscape, Selime Monastery, perhaps unsurprisingly built into the rocky landscape, before stopping to snap the lovely Nar Golu crater lake on your way home.
Running from 9:30am until 6:30pm, the Green Cappacdocia Tour is an amazing way to see a lot of places in this huge area and is great value!
You can again wander on Streets and cafés of Goreme, and head back to Istanbul by taking an overnight bus.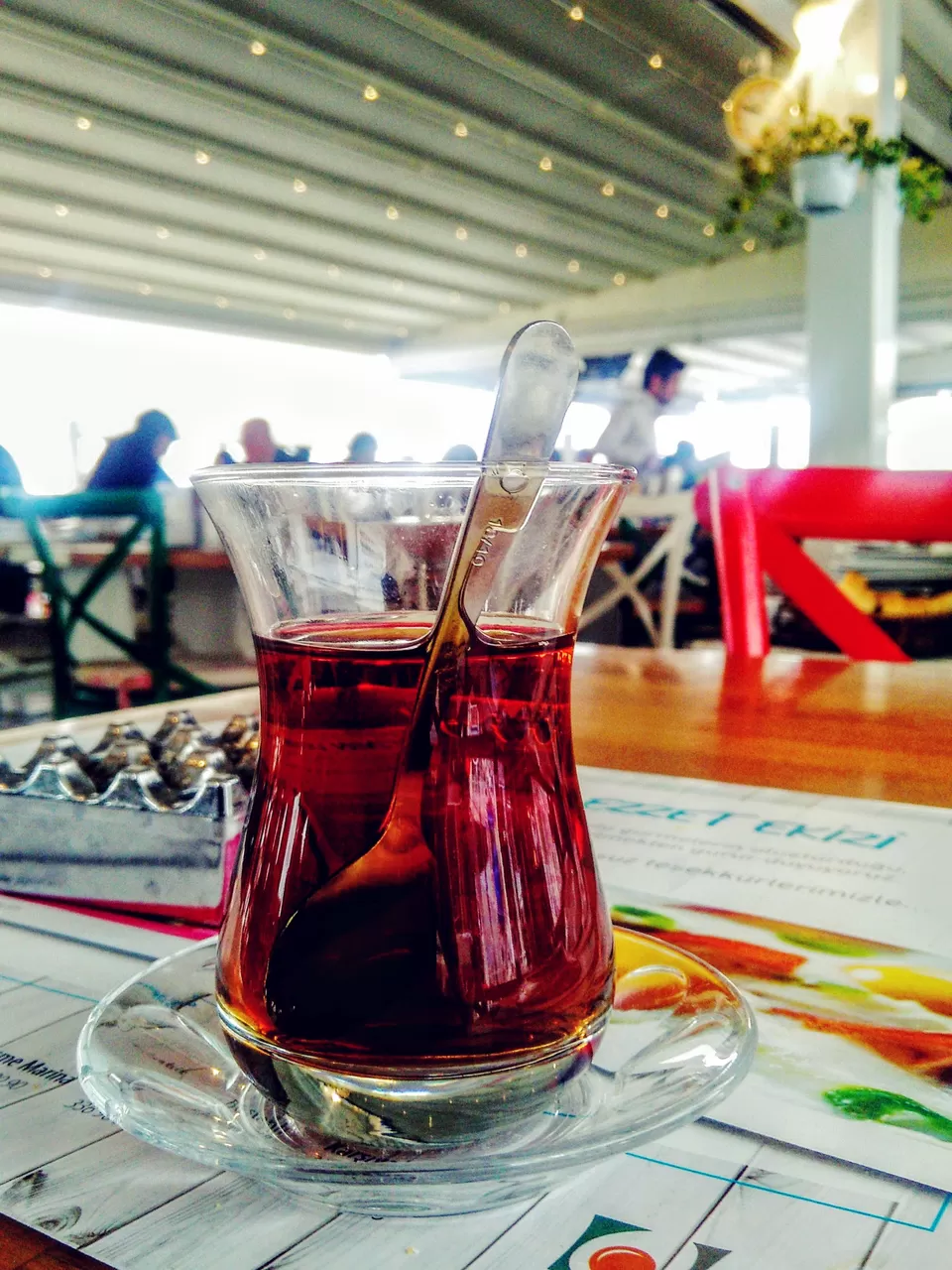 This is one of our favorites reason to explore this beautiful world - FOOD!
She's a chef, and love connection between a chef and food beyond explanation.
Turkey is the paradise of food, sweets and teas.
The streets here bustling with kebab stalls, cozy restaurants, teas and coffee shops. Its very, very lively! No matter where you go, you won't be able to keep your eyes off food!
Afterall, that's what we want! Isn't it?
What's better? The food here is cheap, mouthwatering and the taste would keep lingering in your mouth throughout the day! There's no way you can end your day starving here!
There are so many flavors, spices, ingredients that Turkish food would deserve one entire and delicious blog-post.
One thing you have to keep in mind is: Try Everything!
What you should try?
The Döner kebab, a piece of mutton or sometimes chicken grilled on a large pin for long hours (just like shawarma).
The iskender kebap, a version of Döner Kebap with pieces of meat served with Turkish bread, yoghurt and tomato sauce. One of the favorites!
The Manti, Turkish ravioli with yogurt! A must among locals!
Try the mussels stuffed with vinegar ice sold on the street in Taksim, at any time of day or nigh. Unique in the world.
The Boreks is a puff pastry stuffed with cheese, spinach and/or meat. They are found in pastries.
AND OF COURSE the Baklava, consisting of pastry and pistachio in general, and a kind of honey syrup. It's divine!
The Kunefe is dessert whose locals are fond of, served hot and crispy, made with cheese.
Never miss a Turkish breakfast consisting of Olives, cheese, veggies, eggs and tea!
A full day meal costs about 60-70 TL.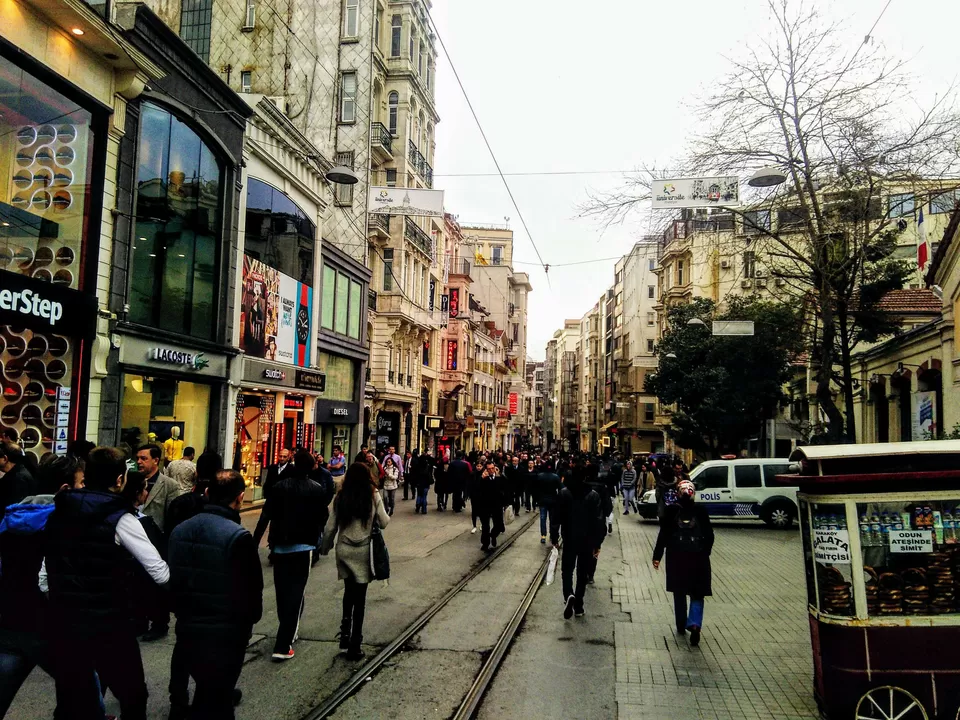 The beers are not so expensive if you buy from shops, about 11-15 TL for half litre. The best place to eat specialties at reasonable prices is the Taksim and Beyoglu area.
There are many restaurants with self service in Turkish specialties. they will guide you with what you order. Very useful when we do not know the Turkish specialties.
Happy Munching! :)
Well, its obvious that joys of travel are beyond the boundaries of money, but for most of us, its rather a calculative approach.
A little messed up planning can cost you a bomb. If you're on budget, then you got to take your steps wisely.
Our idea is that you enjoy Turkey to the core, instead of just taking out calculators, and counting and worrying about how much you've spent, and what you're left with.
As repeatedly said, you can easily get this trip done under INR 60,000.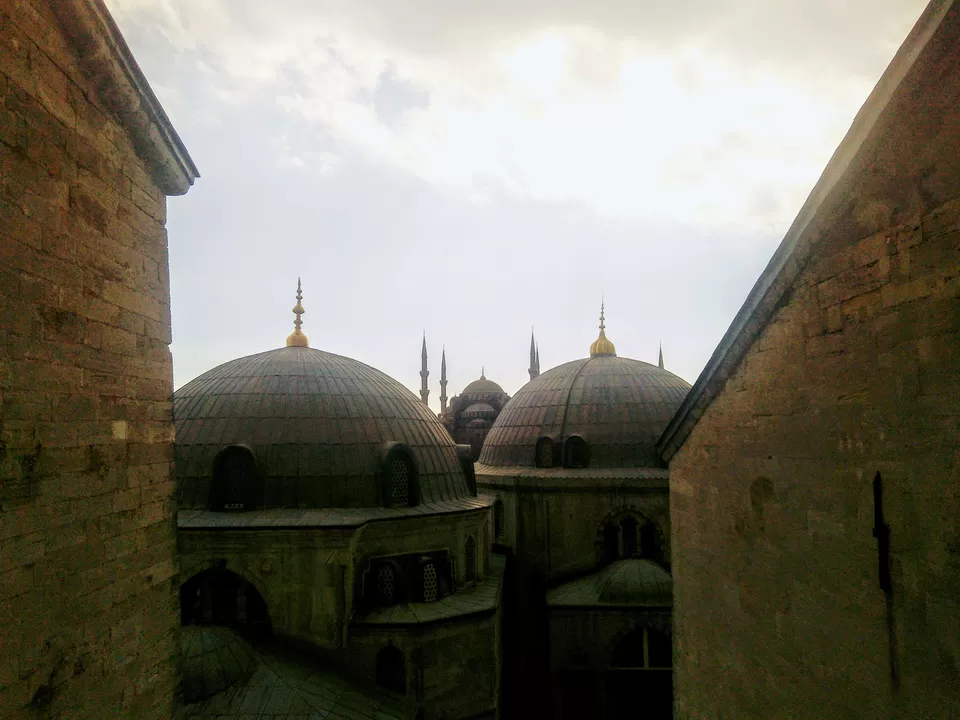 Here's the breakup:
Flight and Visa: INR 30,000
Accommodation: Max. INR 4500 (5 nights). Don't forget, 2 nights you can spend in luxurious overnight bus to and from Cappadocia at INR 2000 max. Don't forget to search Airbnb/Hostelworld for best accommodation experiences.
Very important - Food: INR 700 to 900/day. So, for a week it would not be more than INR 6500. Dont' forget eating street food, and at local small joints has more pleasure here than eating at lavish restaurants.
Museum Pass (recommend): INR 1500
Cappadocia Green tour: INR 3000
Commuting: it is important to buy Istanbulkart to save a lot of money. However, the best mode to explore is your legs. Here it would cost INR 1500 max for the Istanbulkart if you opt for it.
If you add all them, still your cost wouldn't cross more than INR 50,000
You still have remaining INR 10,000 at your disposal to visit other sights, shop and eat endlessly.
We hope this entire series was helpful, and we wish to see you all flight to Turkey very very soon!
Frequent Searches Leading To This Page:-
all inclusive holidays to turkey cheap, cheap holiday package deals to turkey, cheapest turkey tour packages from india, turkey tour packages from india 2020, turkey greece tour packages from india, top turkey tour packages with price