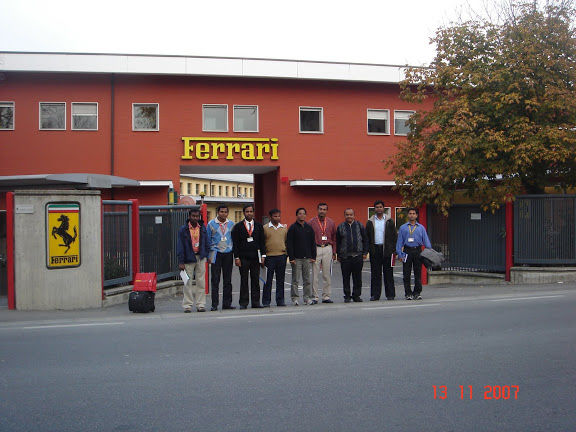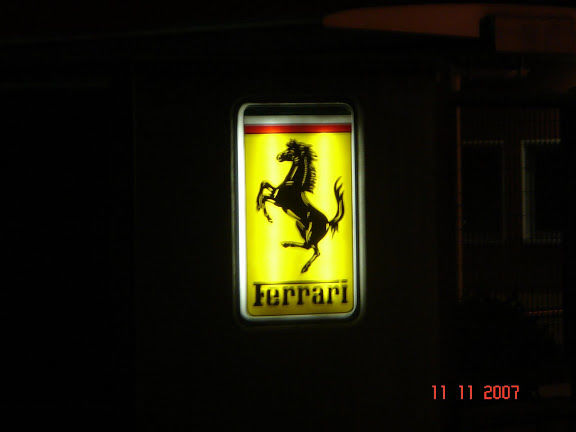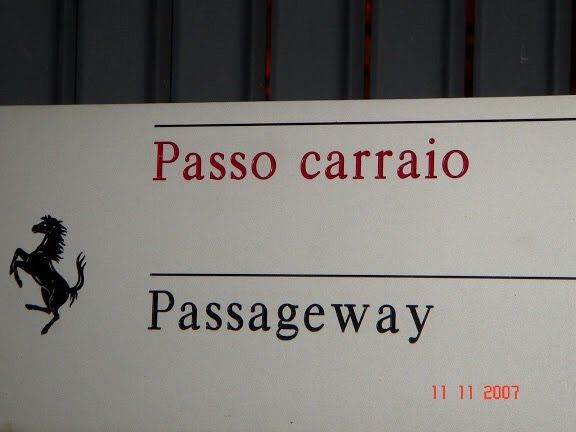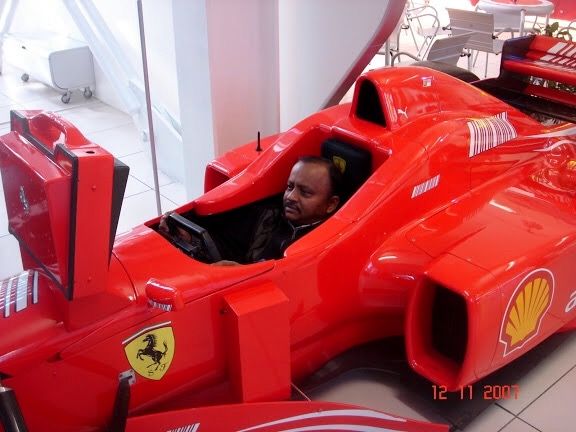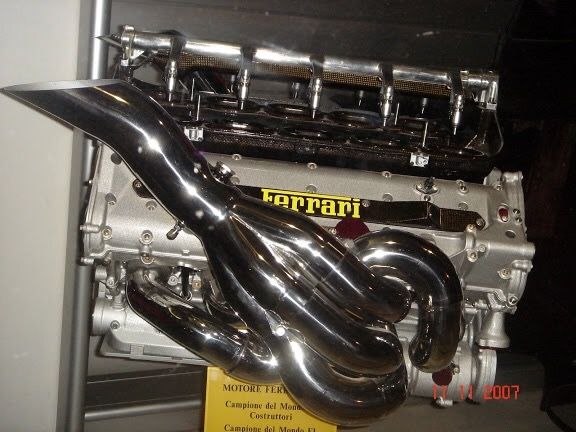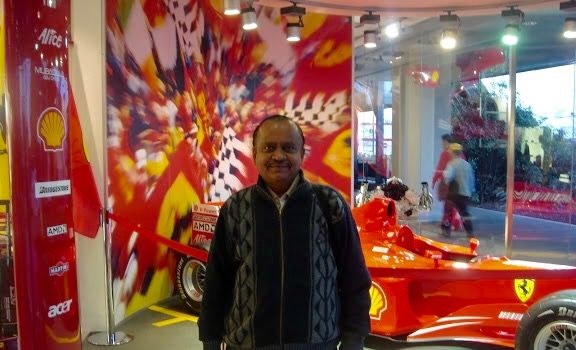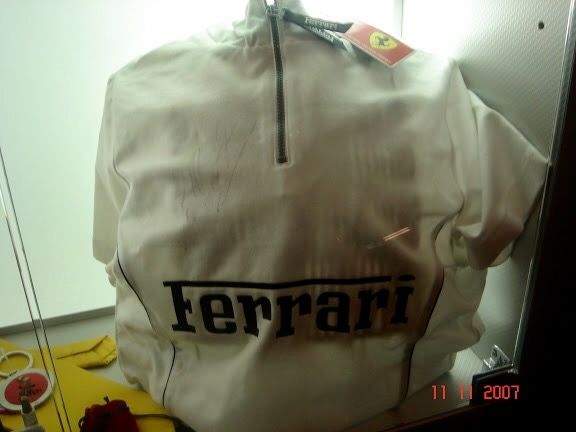 2007 November.
I was on a training assignment to Europe and after visiting Paris, Frankfurt, Stockholm and Brussels I landed in a village named Maranello in Italy.
I called my school going son in India and told him I was in a vague village named Maranello.
He shrieked in excitement, ' You are in MARANELLO, THE HOMETOWN OF FERRARI !' 
My son follows Formula One keenly and rebuked me for my ignorance and laid down a long list of collectibles to be brought home
And he guided me on where the store and museum were located.
I must admit, it was an out of the world experience !
My client was Ferrari's vendor and they showed me around town.
However, I couldn't get inside the factory as a lot of procedure was involved.
We had to be content with taking pictures in front of the factory.
I was put up in a hotel right opposite the factory.
But there's so much for the Ferrari fan or addict to use an appropriate word.
Mueseo Ferrari is a well cultivated museum of various models of Ferrari cars, engines and other equipment used over the years.
And in the Ferrari store nearby one can gorge on Ferrari memorabilia.
From my hotel room I had a glimpse of the famous Ferrari test track where the red beasts are subjected to rigorous testing.
i took many more pics which I'm unable to locate. I will update the album the moment I retrieve the pics.
My son still needles me about 'the vague village' in Italy
It is the hometown of the iconic Ferrari !