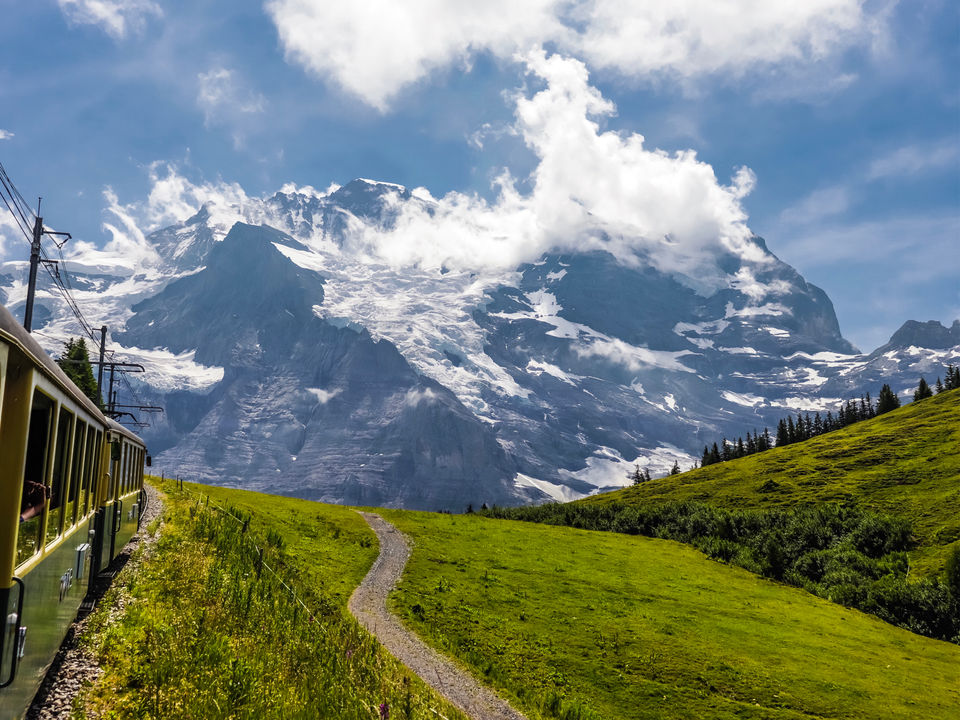 At the beginning of every year, I prepare my Bucket list for the year. I start with my Dream Destinations that I would like to accomplish for the year, Photography goals, to experience new things be it an adventurous sports , dance , physically fitness or taking care of mentally health .
So, for 2019 my bucket list was filled with Dream destinations, which I have been manifesting for ages, Europe (at least 5 countries) for summer, Arunachal Pradesh (Tawang ) for Autumn. I had no idea how for the timing but I did focus only on my what and where I want to be during summer. I quickly pulled my laptop and started to research about Europe trip in internet for all the relevant information that I look for before planning any trips. Budget was something that I kept looking on more and also had no idea how I will manage funds or the agency I will choose since I was not interested in package group tours .Then I went back to the older tab where I was scrolling down the most popular destinations of Europe which I have been watching in TV serials or Movies theaters and also started to look for some popular photographs by some famous artist .I started to manifest again enjoying the atmosphere of Paris , Rome , Venice and Switzerland like a day dream, a smile came from inside and I could hear myself saying Akash you can be there at the top of the Alps mountain a toy train ride, snow bike ride , cable car in Mt. Titlis.
Suddenly my cell phone started to buzz, the adrenaline rush dropped, I came back to reality . Later in the evening I started to connect all the dots to figure out how can I make it feasible, Yes! I could recall from my last year Bali trip, I made a lot of European friends , I started to connect with them over social media platform (mostly Instagram) and also one of my college Professor who have been to Europe numerous times , so I dropped messages to all and went off for the day .
Within next few days I started to receive messages from few of them and I started to chat and tried to digest all the relevant information I could but as soon as I realize about the Europe trip budget my heart sank, but I consoled myself and told I will be on the 3rd floor of Eiffel tower this summer. Days passed by and every day I came back home after work I started to calculate every penny I could save for my Dream trip , everything was happening in the month of January and I still had 6 months in my hand . After office I doubled my work towards Photograph editing looking for new clients , charged the best price for market and gave them the best of my work in return , so I did quite well made some decent within 4 months but still it was not enough . You guys must be thinking I could have easily looked for a travel loan, using personal savings, dad's money or could have taken from friends. I travel a lot and I cannot spend from such sources.
With this , months passed by It was 28th May 2019 and I was returning home after office, I received message from a client (he is also a travel blogger from Jammu), I was driving I did not go through but it was a long message.
Once I reached home I got freshen up and checked his message, for my surprise his message says " I am planning for Europe this July and I am looking for photographer who can take extra ordinary shots and also I can't pay big cheque but definitely I will arrange all the stay in decent hotels across Europe as complementary , you have to bear all you transportation plus you can also shoot photographs for yourself if you wish to join me and I will need a lot of pictures being edited once I am back from Europe , that will be in our old terms , let me know if you are interested "
I started to scream and hop on my bed with joy, I started to blow my lungs out, repeating a 100 times "I AM GOING TO EUROPE, I DID IT " hope came back and I was also working hard in my office and also made decent amount from my Photograph editing during this span and now I was confident enough for the trip financially .
Since , I had 14 travel itinerary for a range of budgets for Europe which I arranged and made during past 5 months, so I discussed with my client KUNAL and we finalized , as it was his personal tour so he was kind enough to choose one of my itinerary .
After that I approached agencies who can prepare my VISA , Kunal already received his . So , I e-mail all the necessary documents that the travel agency require for Visa preparation .On 8th June 2019 , I did send all the documents , filled all the forms and came back home smiling as if I have achieved my dream, actually I booked my International and domestic flights that day and Kunal booked my hotels a day before. Now the only wait is for Visa Appointment in Kolkata Visa office , generally it takes 7-8 days based on your background and documents . So finally I was being called for VISA appointment on 17th June 2019 in visa office, everything went off good , but I was anxious because I booked all my flights and Kunal booked my hotels and in case my visa gets rejected what will I do , I went through couple of sleepless nights , but I always manifested being in Europe and pictured myself having the fun and taking epic photographs , I was super pumped and excited to enjoy the 20 days in Europe a dream awaiting to be real , so I consoled and told myself why will I not receive my VISA I did give my best I have worked so hard for this trip I will receive it , with this I went off to sleep . On 24th June 2019 , after a hectic day reached home , and saw an envelope on my table I was overwhelmed with joy , for a moment couldn't utter a word, my mom told from behind it's the parcel from VISA office .
Here you go, even now recalling that moment gives me goose bumps, I have my VISA in my hand, that's it guys there is nothing impossible to achieve in your life, you can have anything in your life , all I will say , firstly you need to have a Bucket list ,secondly you need to imagine or manifest, thirdly you need to put it into action , focus only on WHAT part and the HOW part will automatically take the directions from your actions .
So, on 8th July 2019 me and Kunal started our trip from Delhi for next 20 days in France , Germany , Belgium , Netherlands , Austria, Italy , Vatican city and finally Switzerland .
The major travel Bucketlist for 2019 is being ticked. #BucketList2019