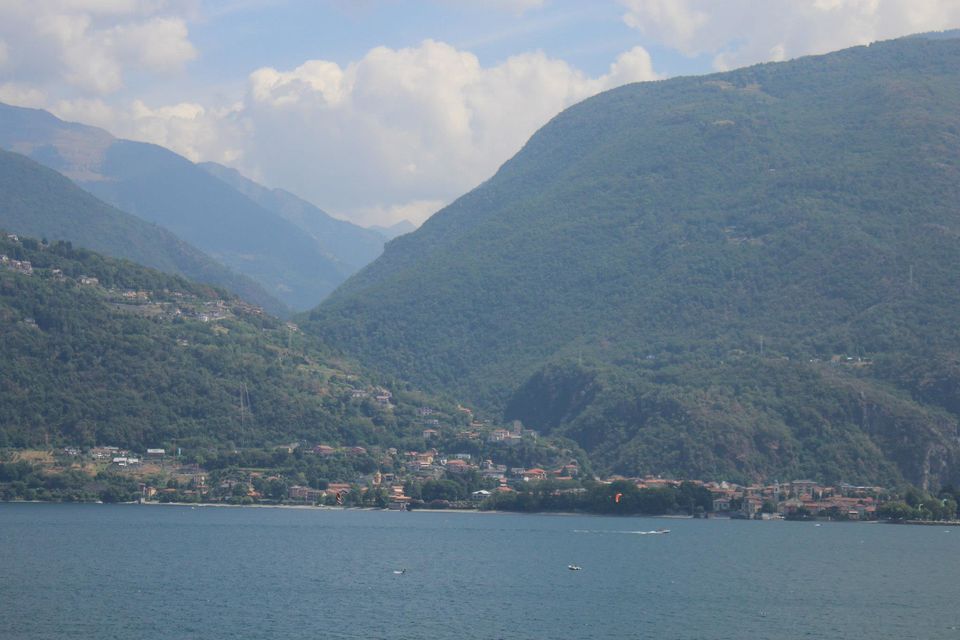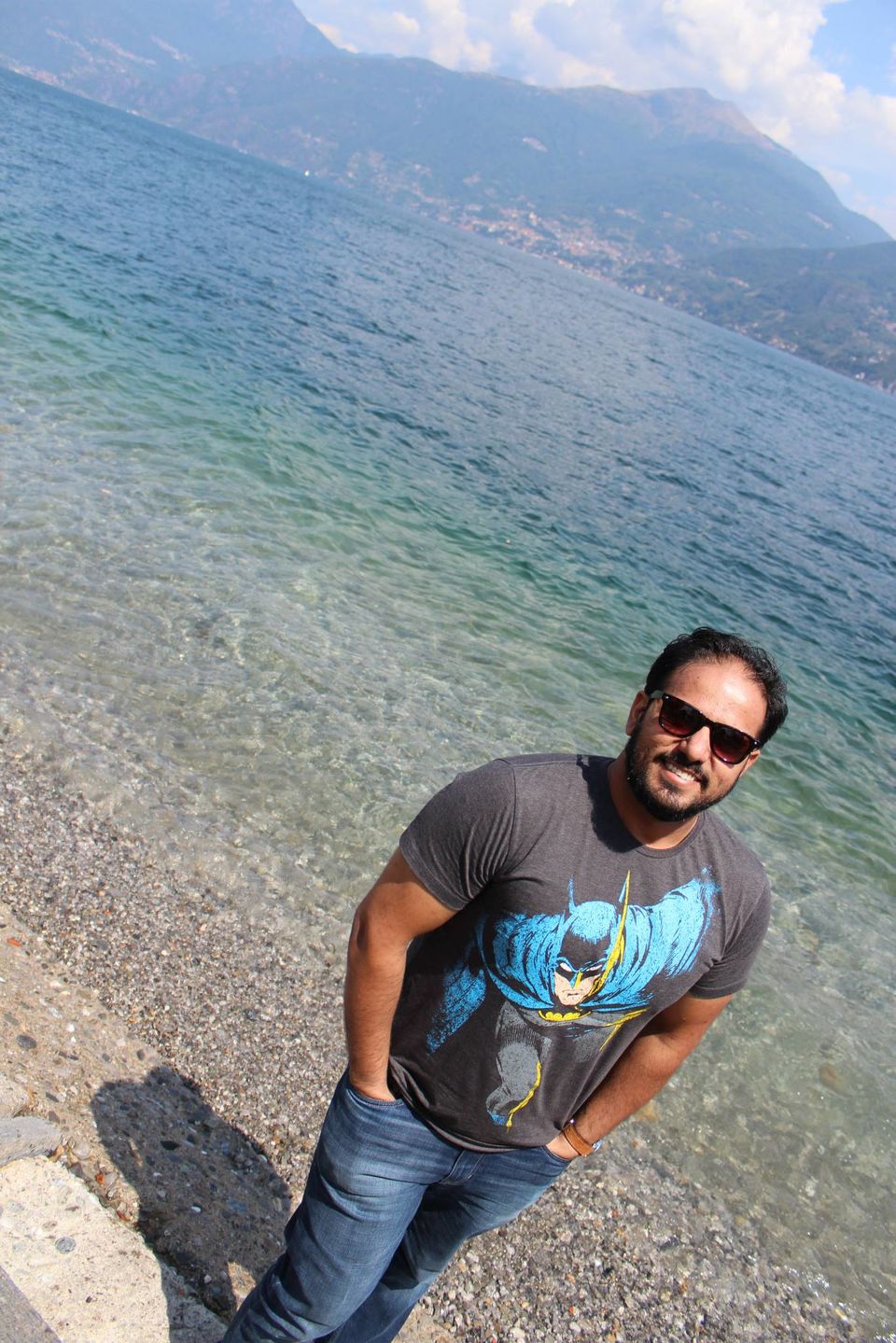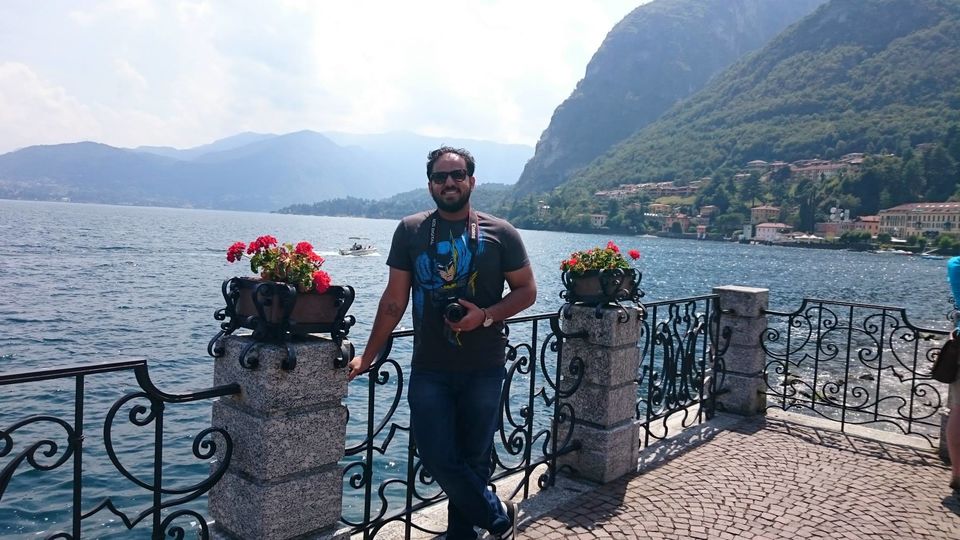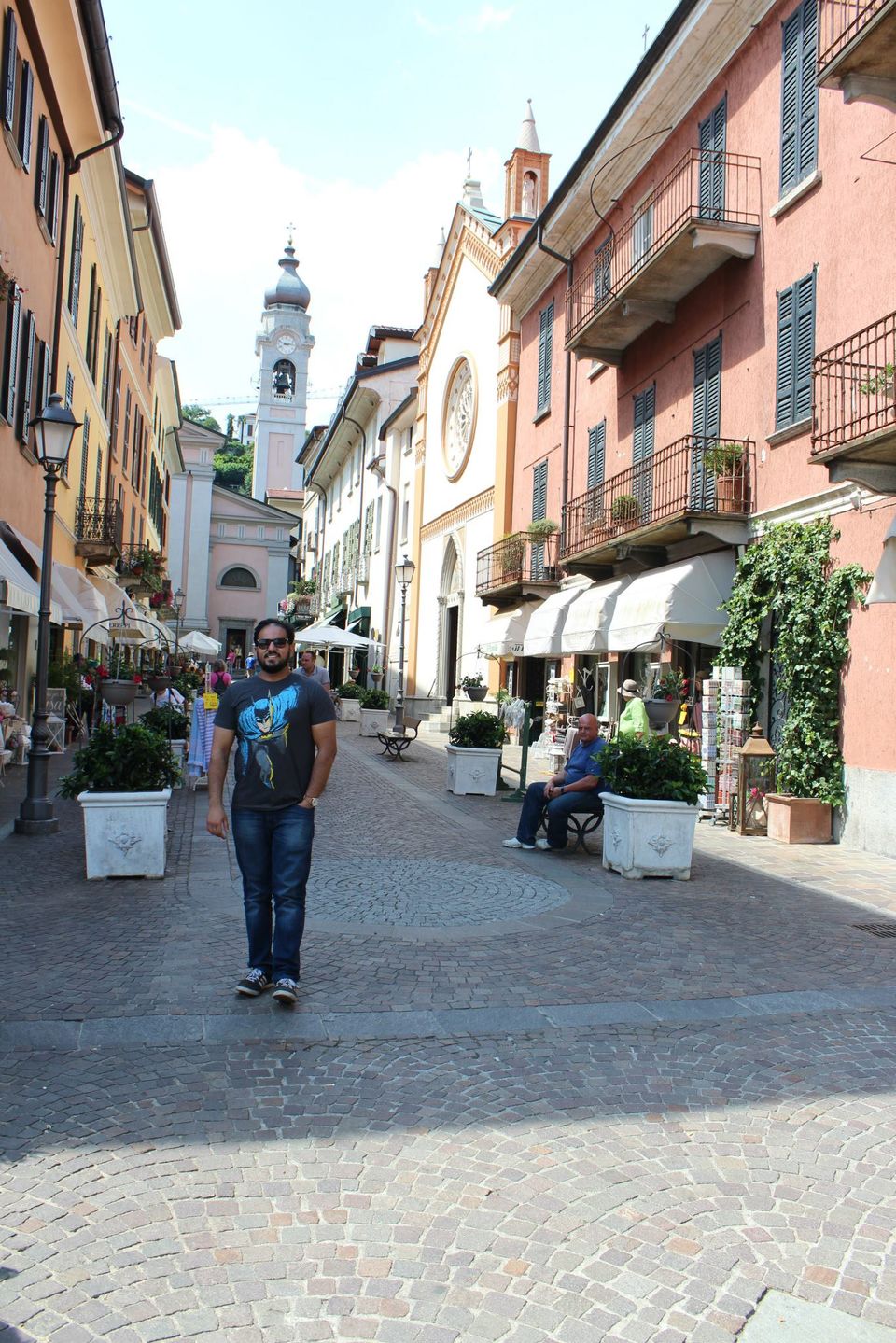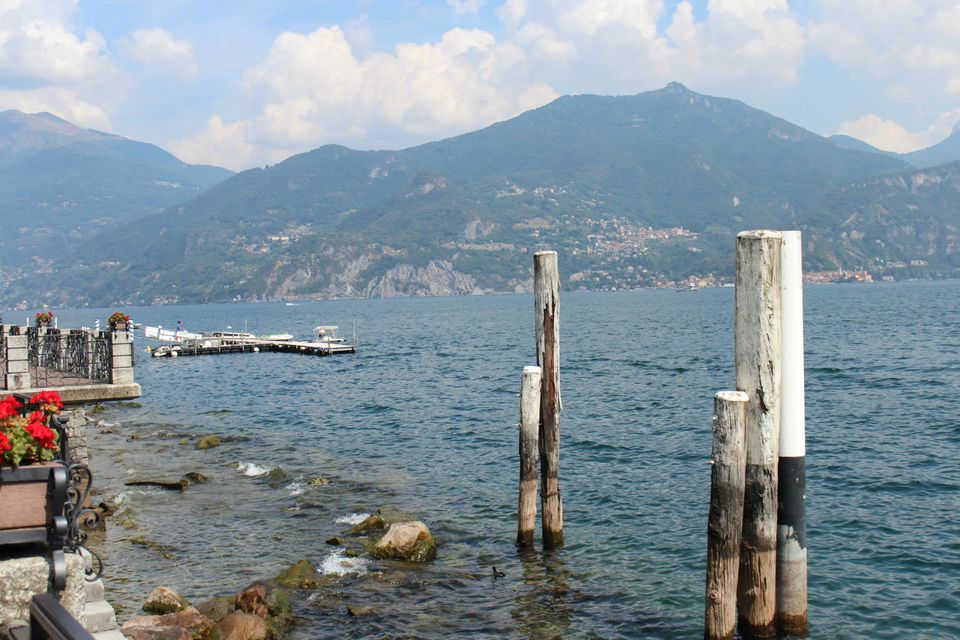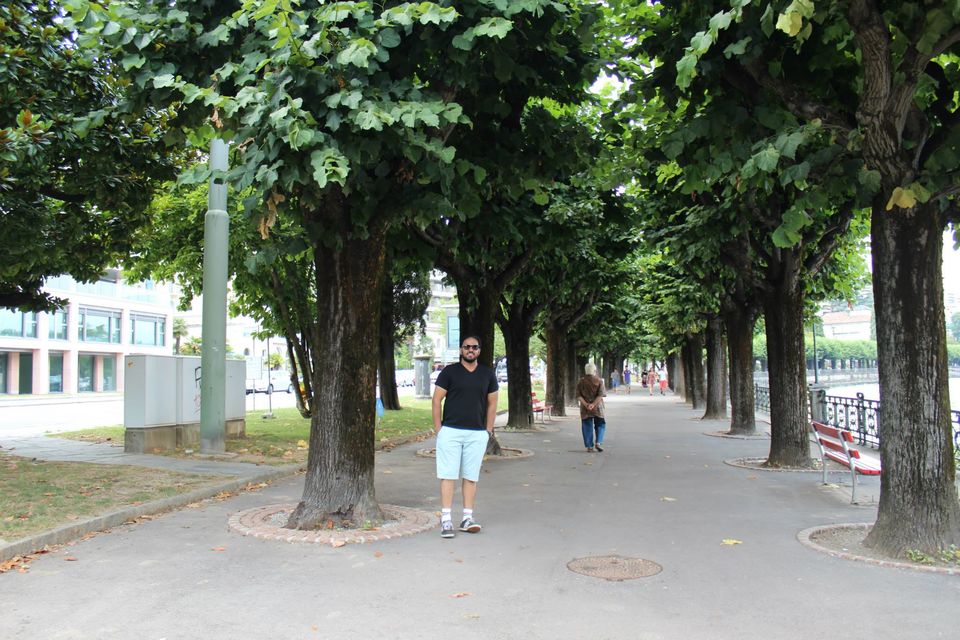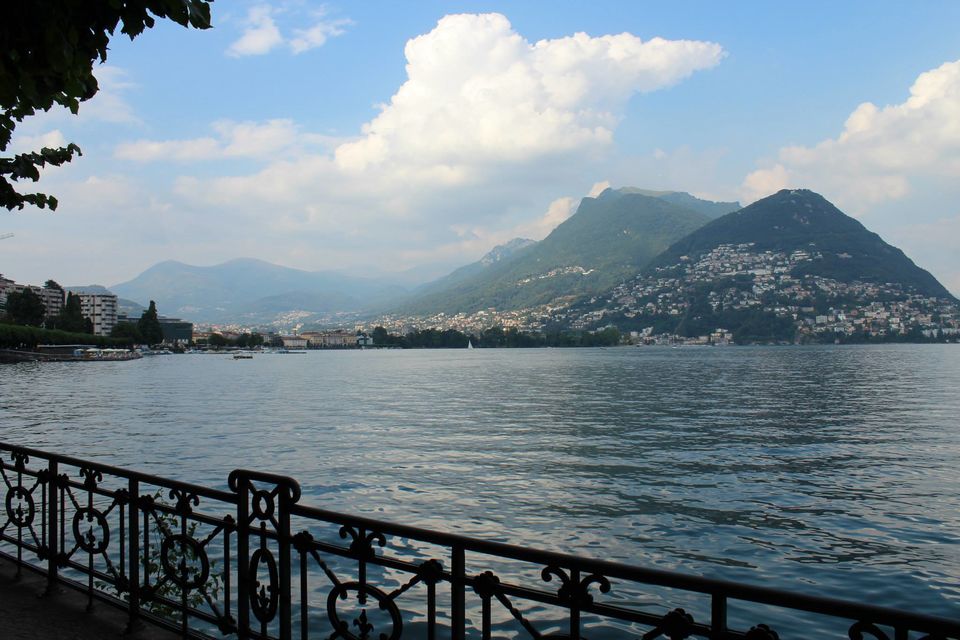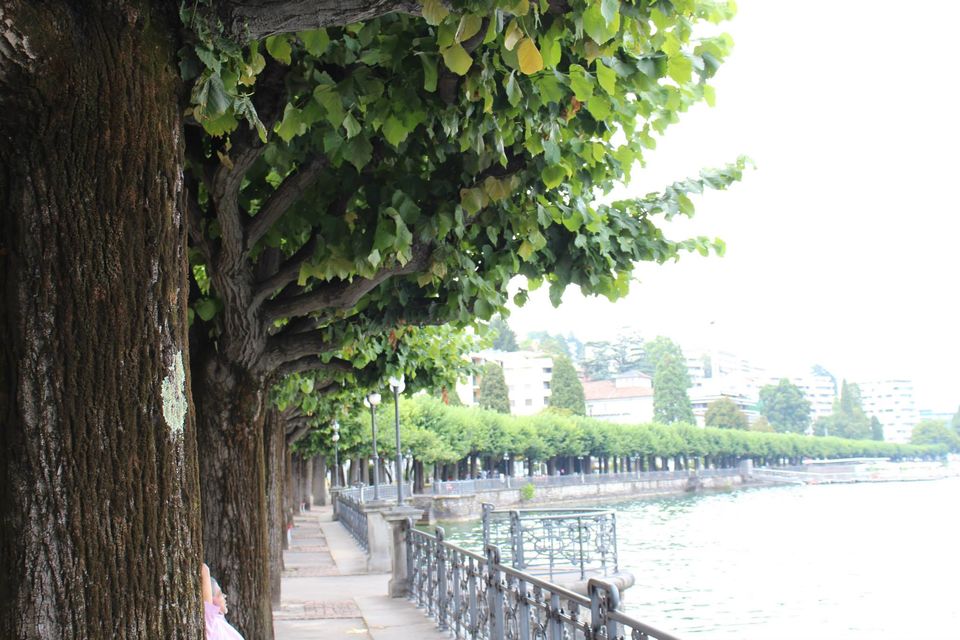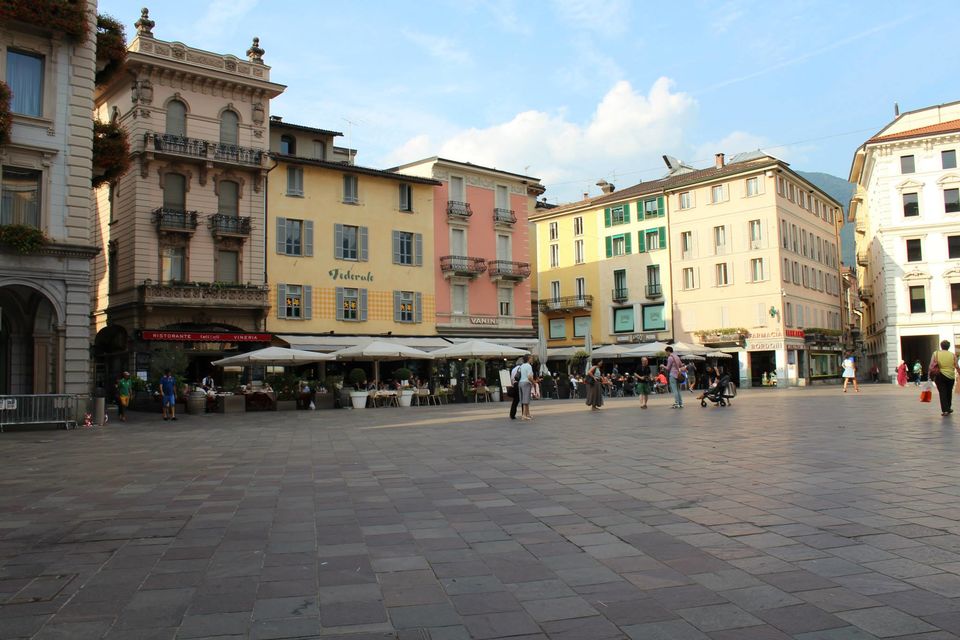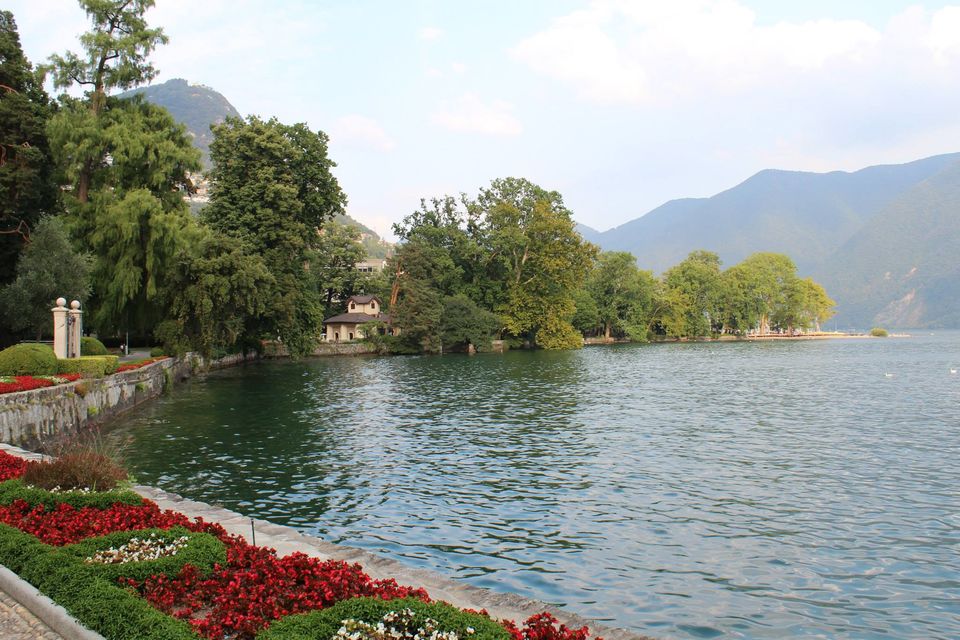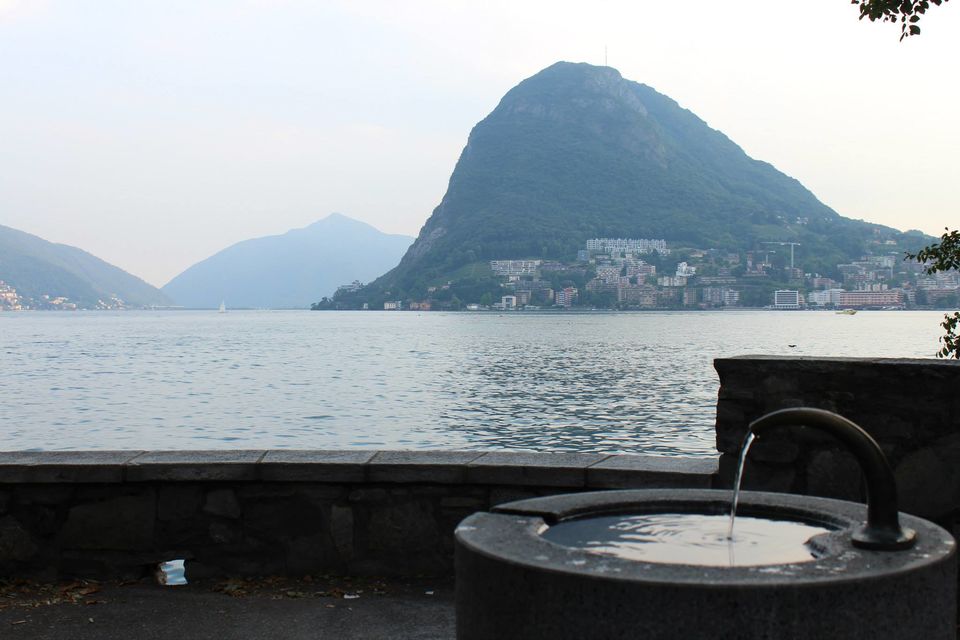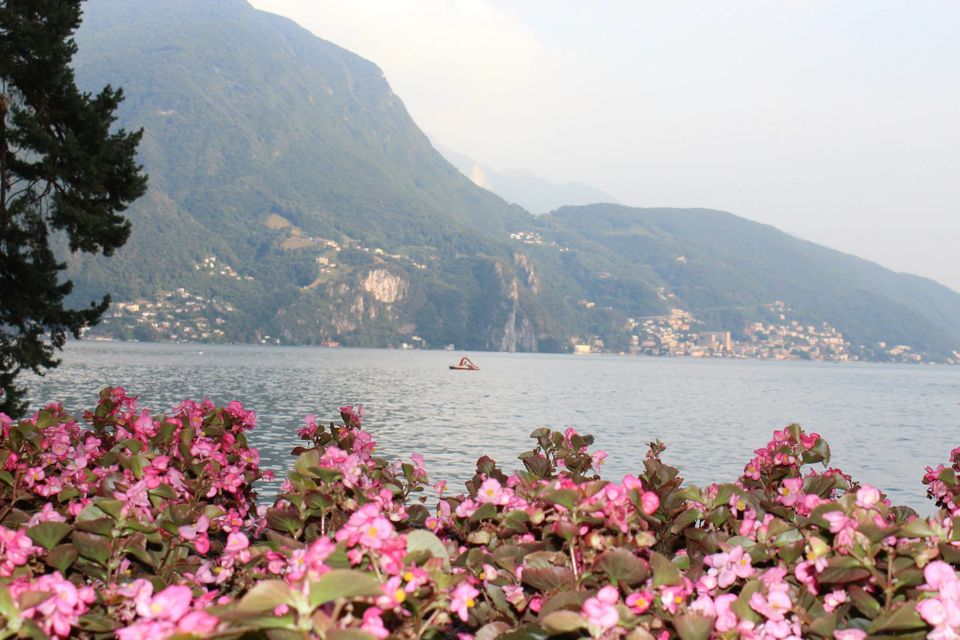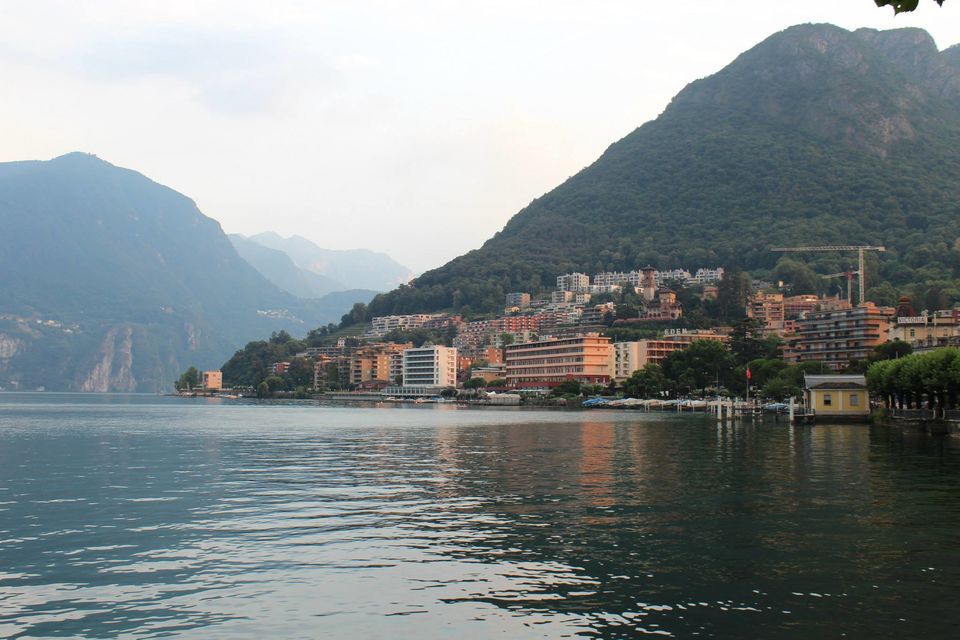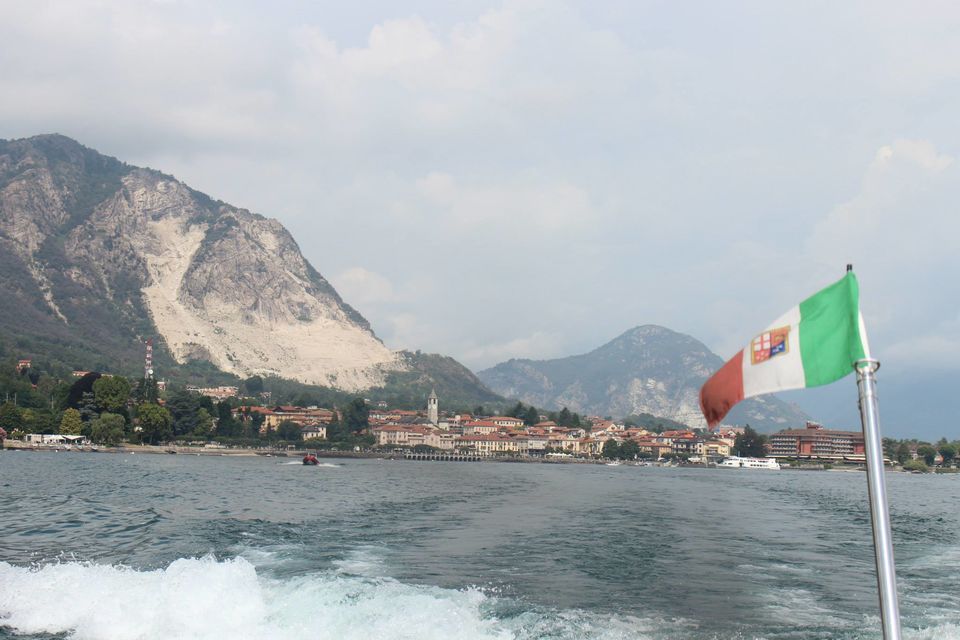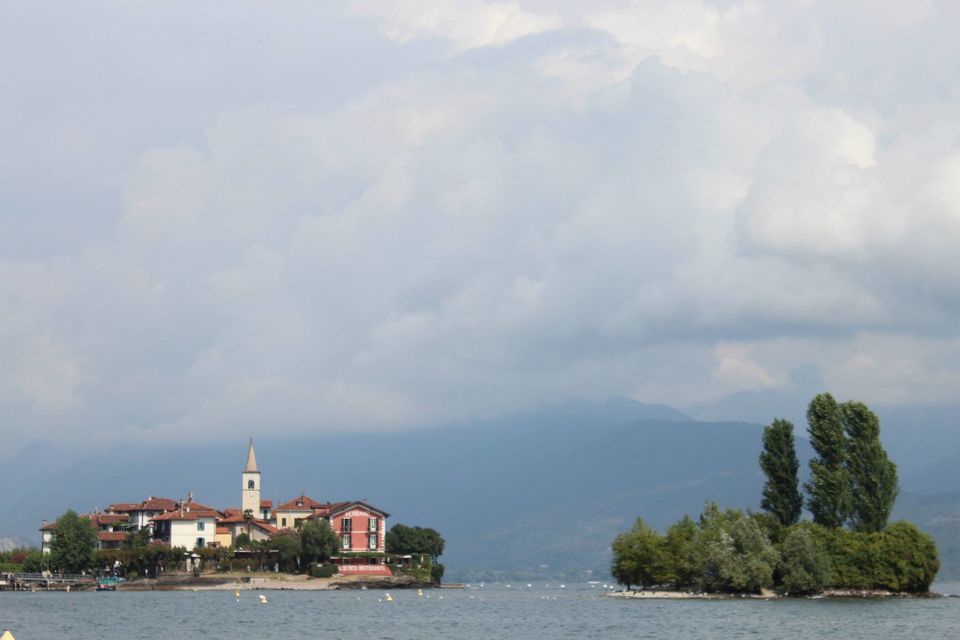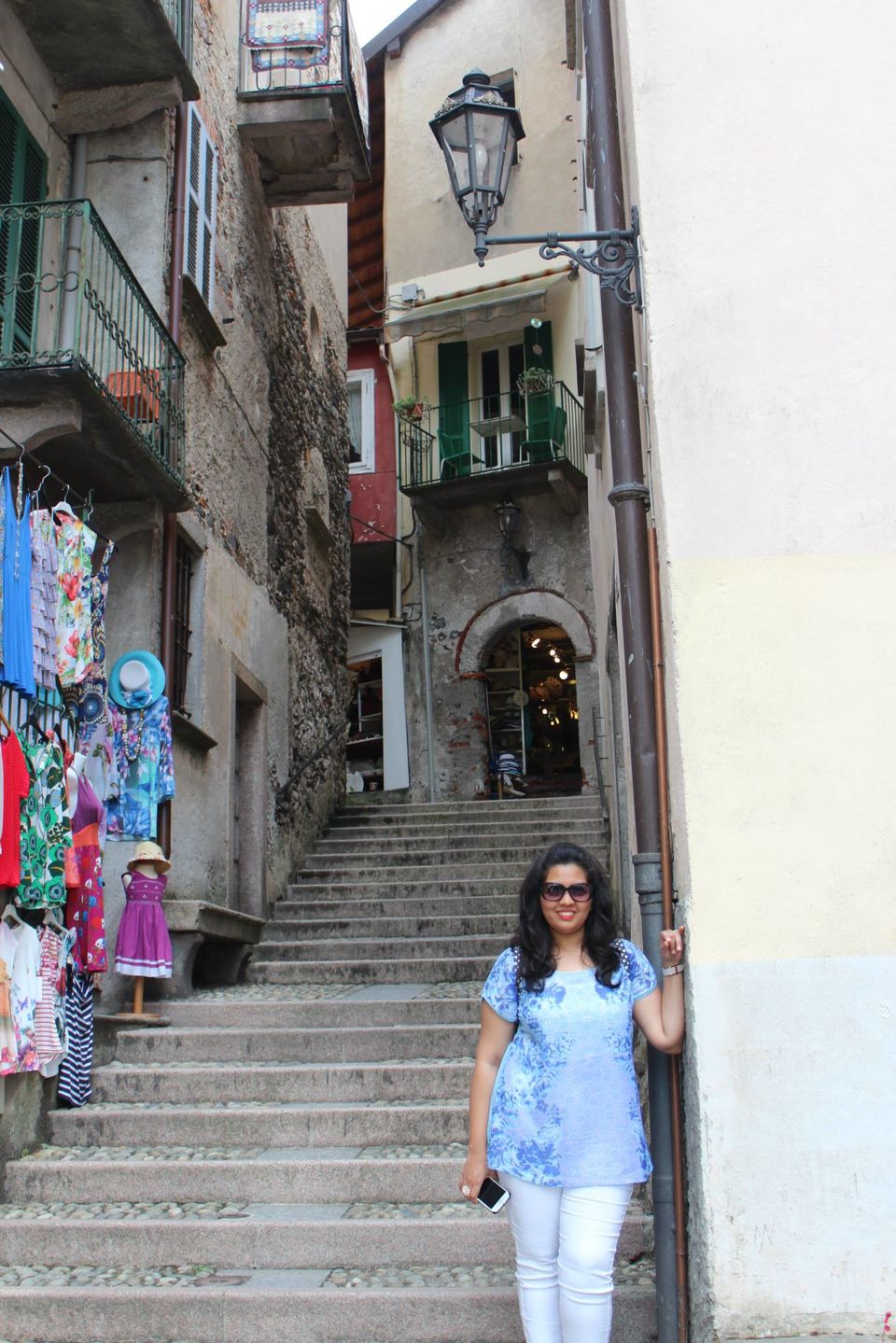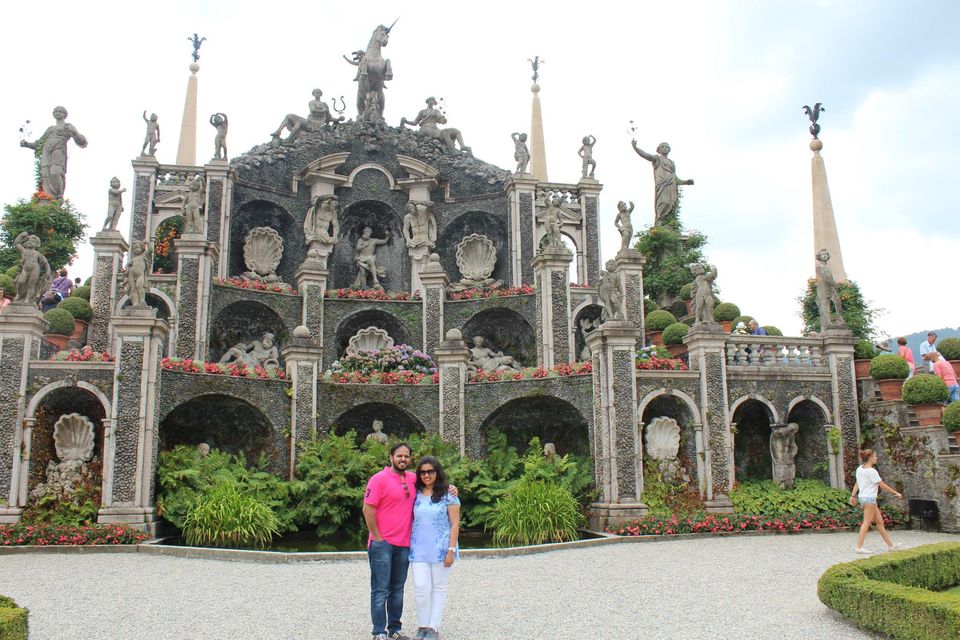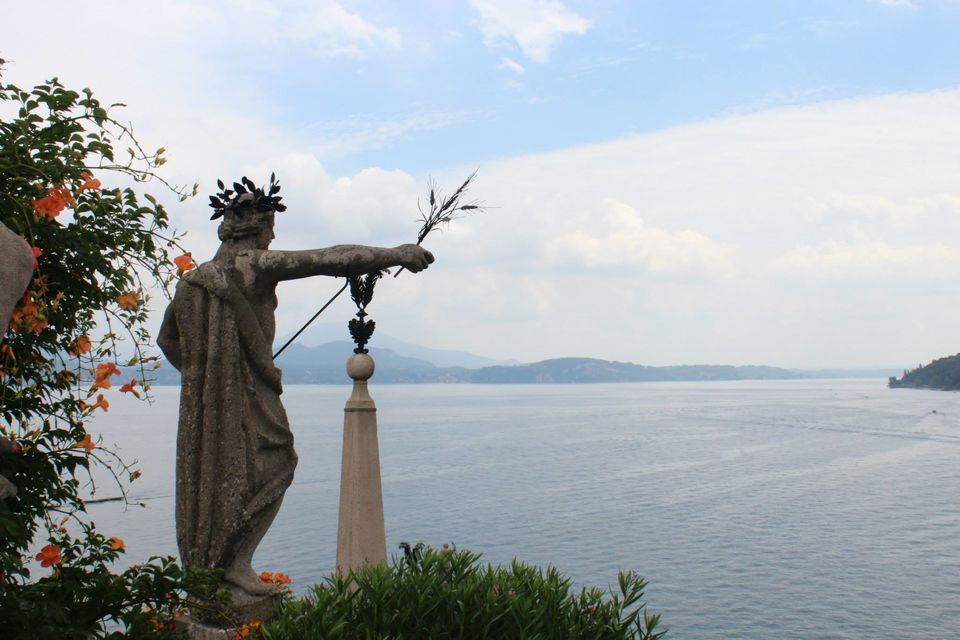 Lake Maggiore and Lake Como, the 2nd and the 3rd largest lakes in Italy, with a shoreline that is divided between Switzerland and Italy. Lake Maggiore is also the largest lake in Switzerland. Along with our tour we were able to visit both the lakes, along with Lake Lugano which lies right between Lake Como and Lake Maggiore and was our destination for a night's halt between visiting the other two lakes.
We left from St. Moritz viz Bernina Express and reached Tirano for a short visit and lunch stop. From Tirano it was a long 2hr drive to the lakeside Italian town of Menaggio, which is on the shores of Lake Como, one of the deepest lakes in Europe. The scenic views of the lake and the town alongside are a sight to behold with majestic views of archaic stone tiled houses. Menaggio is a quaint little town with rustic house and tiled pavement with couple of decent churches to see.
Make sure you buy your magnet souvenirs from here because they are the cheapest you can find anywhere in Switzerland. We did a mistake only buying 3 and got a deal €10 for 3 magnets. There is this shop in the main square near one of the church. You will see magnets kept outside on the road.
Menaggio is known for is its Gelato and you shall find some lip-smacking flavors in town. 
From Menaggio we left for Lugano for a night's stay and after about 45-60 mins we were at our hotel in Lugano. Our hotel was located at the municipality of Paradiso, which was quite well-connected to few of the places of attraction in Lugano. From our hotel, we walked along the shores of the lake from Paradiso to the gardens (Parco Civico) at the other end. The entire walk is filled with trees, flowers, places to sit and eateries including food trucks. There are many decks for yachts and ships that one can walk onto to go slightly closer to the lake and gives a great view of the lake and across the lake where you will see many houses on the hill.
At some point you can enter the city to check out many expensive shops and brands for some window shopping. There are also some monuments along the way that are worth seeing. The park along the lake is beautiful with many flowers, swans, ducks and ample places to sit along the lake and watch the calm lake and the city around it.
For people like my wife who wanted to try Arabic cuisine, there is a kebab food truck that serves tasty kebabs and shawarma. Fortunately that helped us manage our food in Lugano as the food across town is relatively very expensive.
Next morning we left for Lake Maggiore to visit the beautiful and stunning Isola Bella. It is one of the Borromean Islands of Lago Maggiore in north Italy and is accessible from the lakeside town of Stresa. The tour of the castle is worth doing and it talks about the constructions, Borromeo family and the different eras you see in each rooms that are accessible to tourists. The 3D tapestry at the end is one to look out for.The garden behind the castle is grand and made up of huge stone structure called the amphitheater that have an impressive arrays of statues. If you are lucky, you could get a picture with the structures behind and no one in the background. Fortunately we were lucky to get one such picture, well almost. The garden is very well maintained and has many white peahens that add some rhythm with their sound to the already beautiful place. The entire island is picture friendly and has some great sights. This is another place to buy some souvenirs at a decent price. The old staircases and streets with shopping stores and eateries are worth exploring as they take you back in time.
We had great time visiting the impressive lake side towns and sights around Switzerland and Italy. So if you are planning to come south side of Switzerland (St. Moritz, Zermatt) or northern Italy, these lakes are a must see destinations.
If you have any queries and need any help in planning your trip, write into me at 'aframeatatime26@gmail.com' and I shall be happy to help you in the best ways possible.