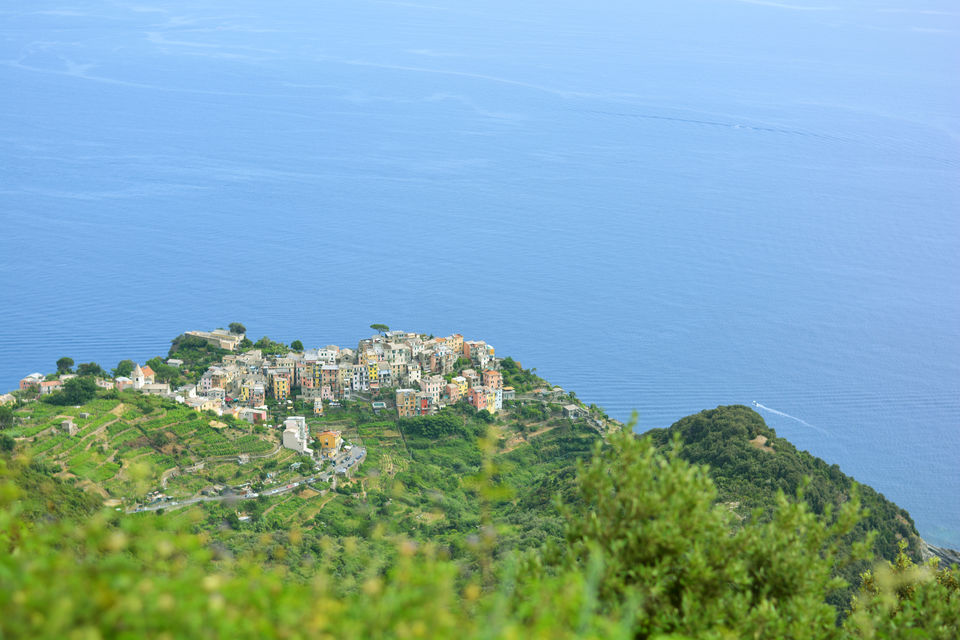 There are a number of picturesque routes and road trips you can take in Italy,and you would be surprised how many day trips in Italy you can accomplish in a short time. We decided to take a driving vacation in Italy from Milan to Cinque Terre to see what the beautiful northern Italian scenery has to offer.
Cinque Terre is a string of centuries-old seaside villages on the rugged Italian Riviera coastline. Cinque means 5 and terre is village i.e. it consists of 5 towns colorful houses and vineyards cling to steep terraces, harbors are filled with fishing boats and trattorias turn out seafood specialties along with the Liguria region's famous sauce, pesto.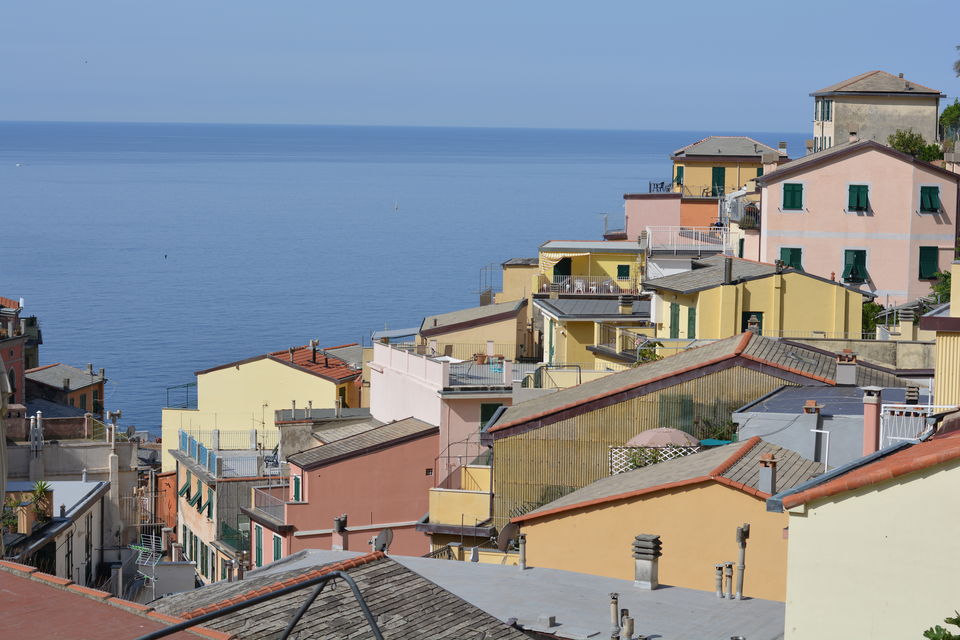 Day2: We woke up early to get ready to visit other villages like Monteresso, vernazza, cornigilia, manarola. All villages are very well connected by roads , train & ships.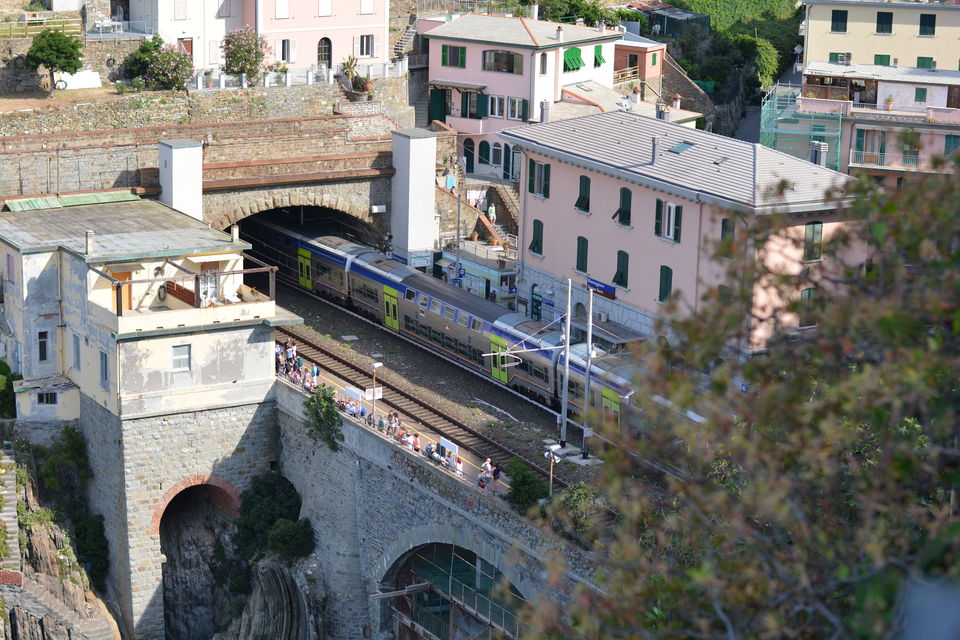 Day 1 : We hired a car with a baby seat as its compulsory here if your going with a baby ( we are a couple with a kid) from maggiore car rental service at airport. we planned to leave early morning in order not to miss any points on the way ,being with kid its not easy to get the work done on time.
we started our trip and took highway A7 and SS1 for Riomaggiore .And somewhere in between we took wrong turn and picked route SP38 and started blaming each other for the mistake :D but that mistake came out with beautiful surprise as it was a national park route ,the whole route had a breathtaking picturesque landscape view.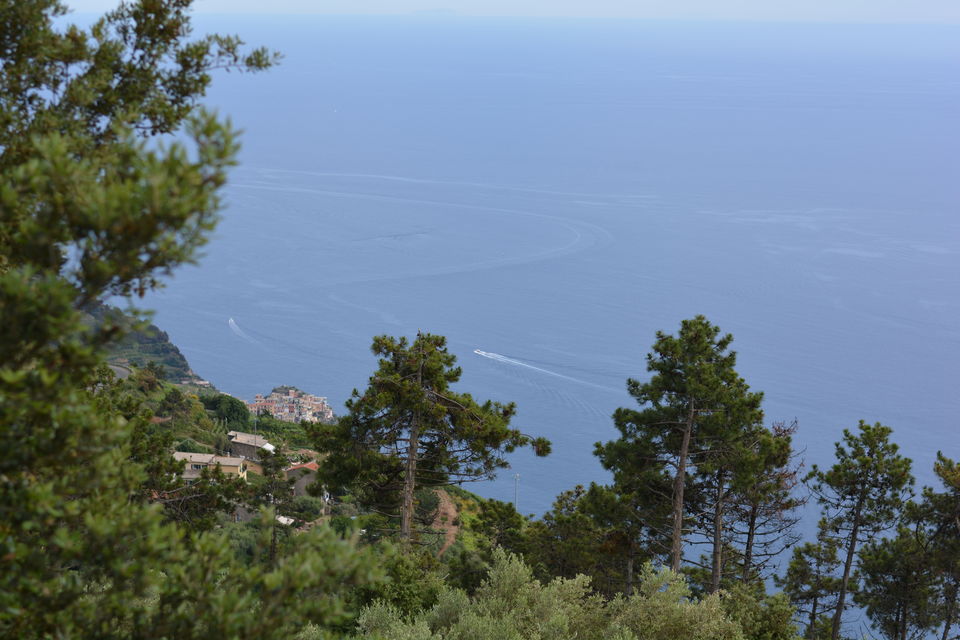 We reached our destination riomaggiore , the largest of all villages in cinque terre by 5'oclk . Parked our car at owners place and carried luggage to the hotel(please carry light weight bags).Then,took rest for half n hour and went for the village tour,bought some necessary grocery items as all shops get closed by 7:00 PM. Small shops with amazing collection.
If you look towards sea side you will find piled up boats instead of parked cars we got used to.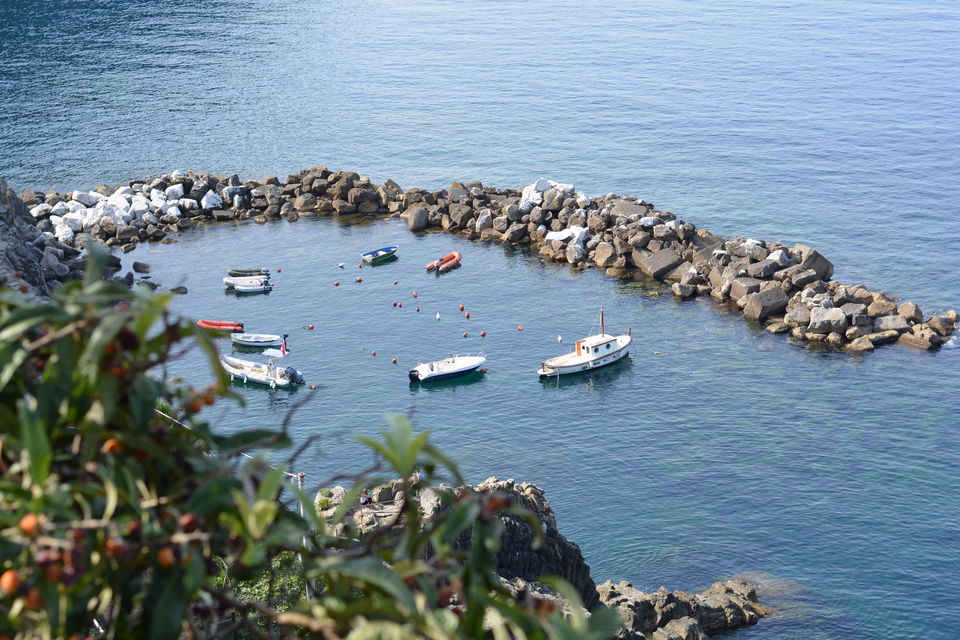 Walking towards south of this village there is a beautiful rock beach,where one can relax and enjoy the sea.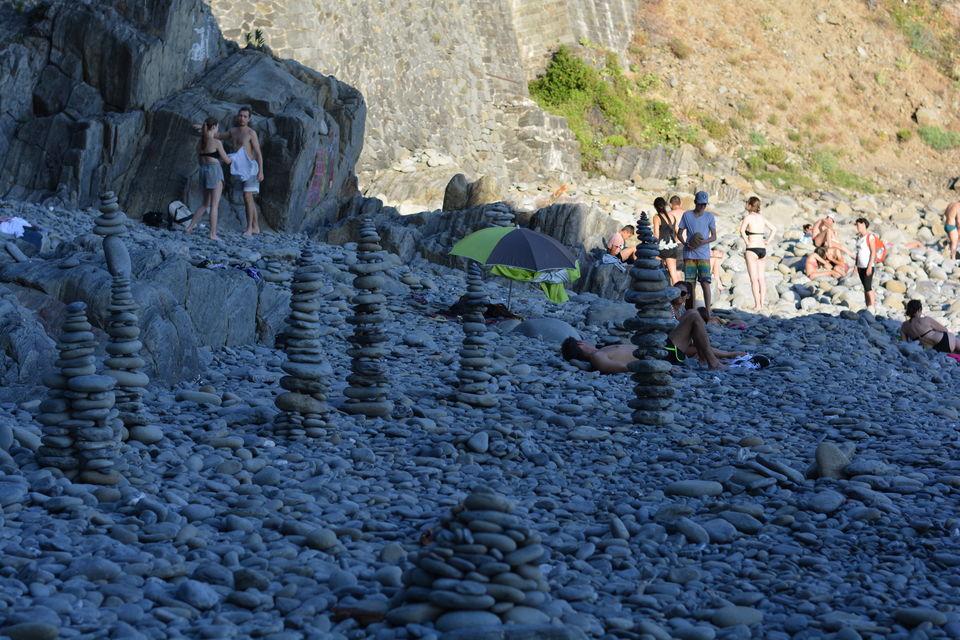 Sunset here in summers generally happens around 9-9:30 PM means long day and short nights. We enjoyed sunset with our favourite margarita Pizza(the only thing vegetarians can enjoy especially Indians.. ;)).At night its little cold,so don't forget to carry something warm and its streets looks so lively and beautiful with multicolored houses.We hugged the bed after capturing the beautiful night view of the village to explore more villages next day.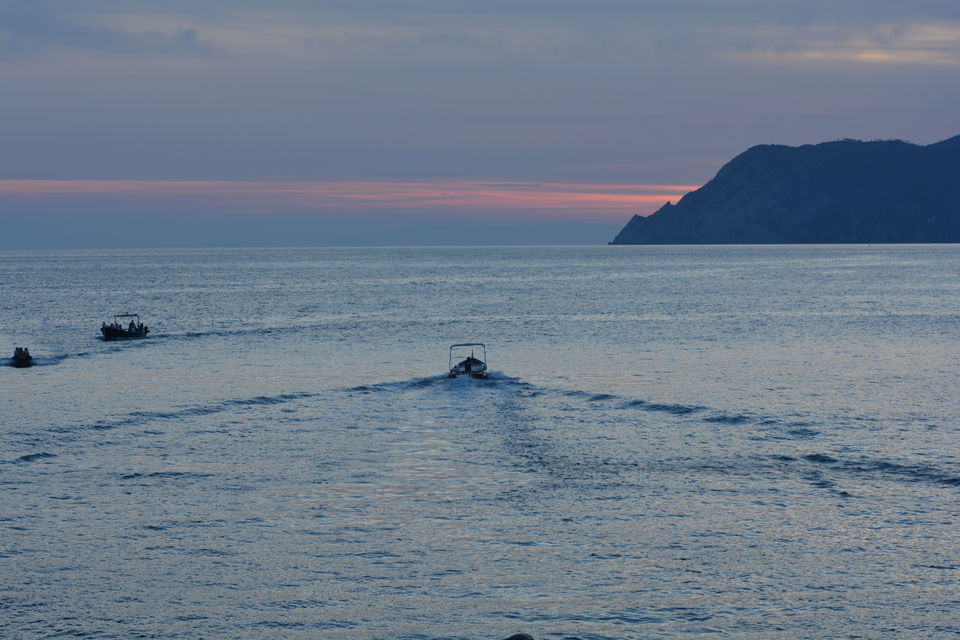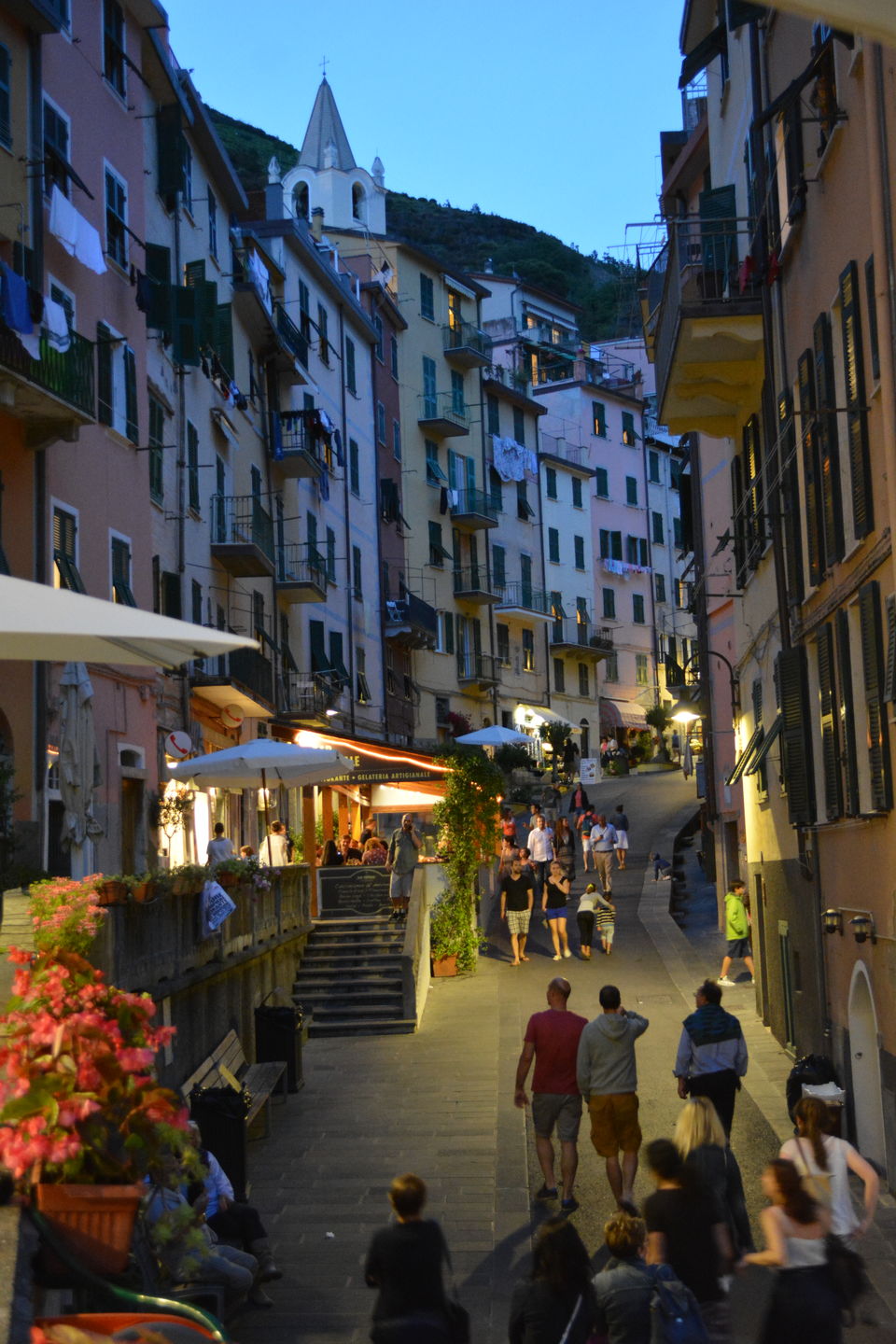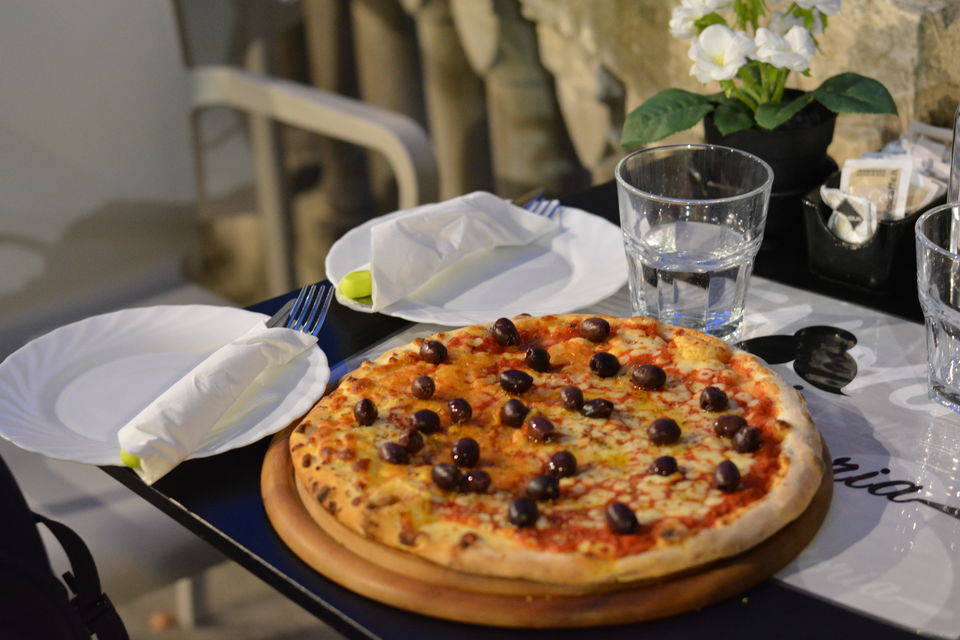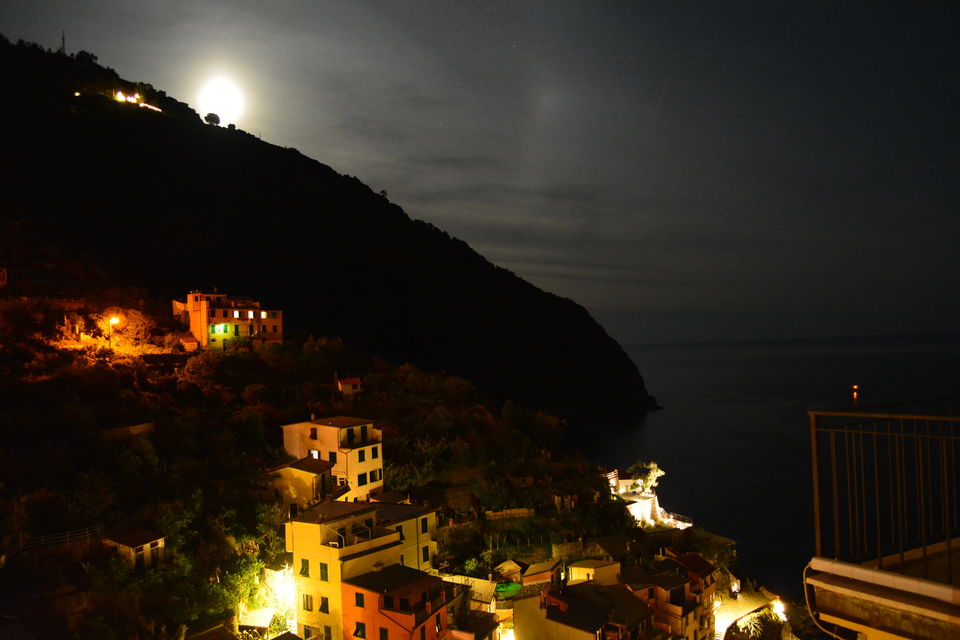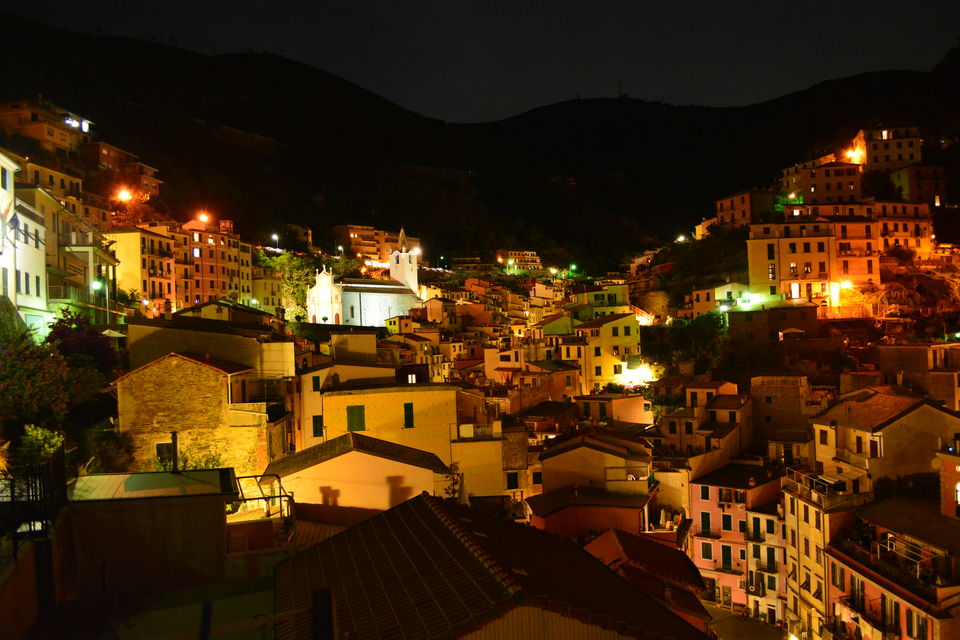 Initially we thought to go via train but took small ship (little expensive but worth) as view is more beautiful from sea of all villages.
Reached monteresso in just half n hour, the only village with sand beaches. We had lunch there and walked around the village and then took ship again to reach our next destination vernazza.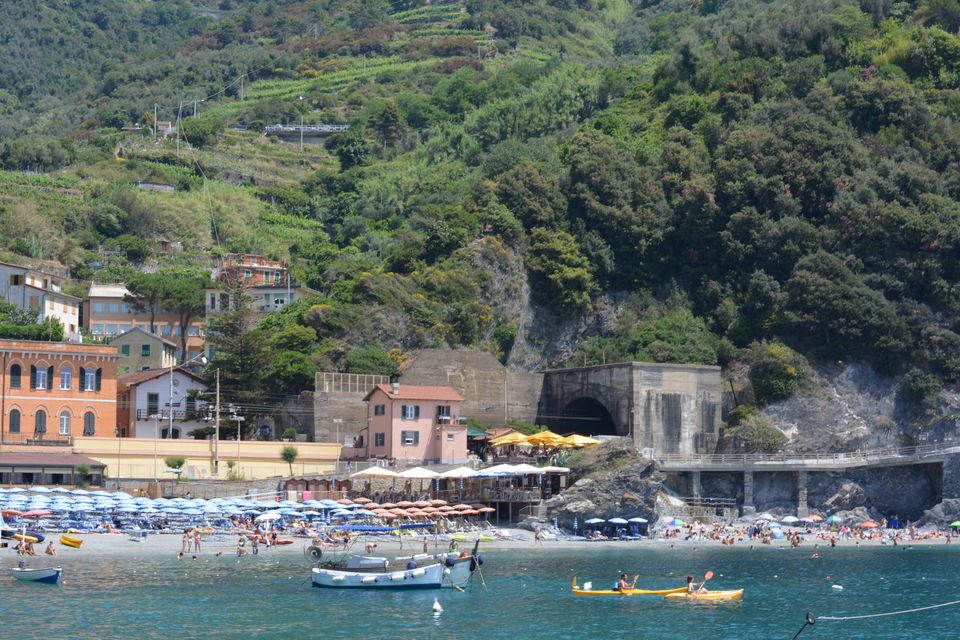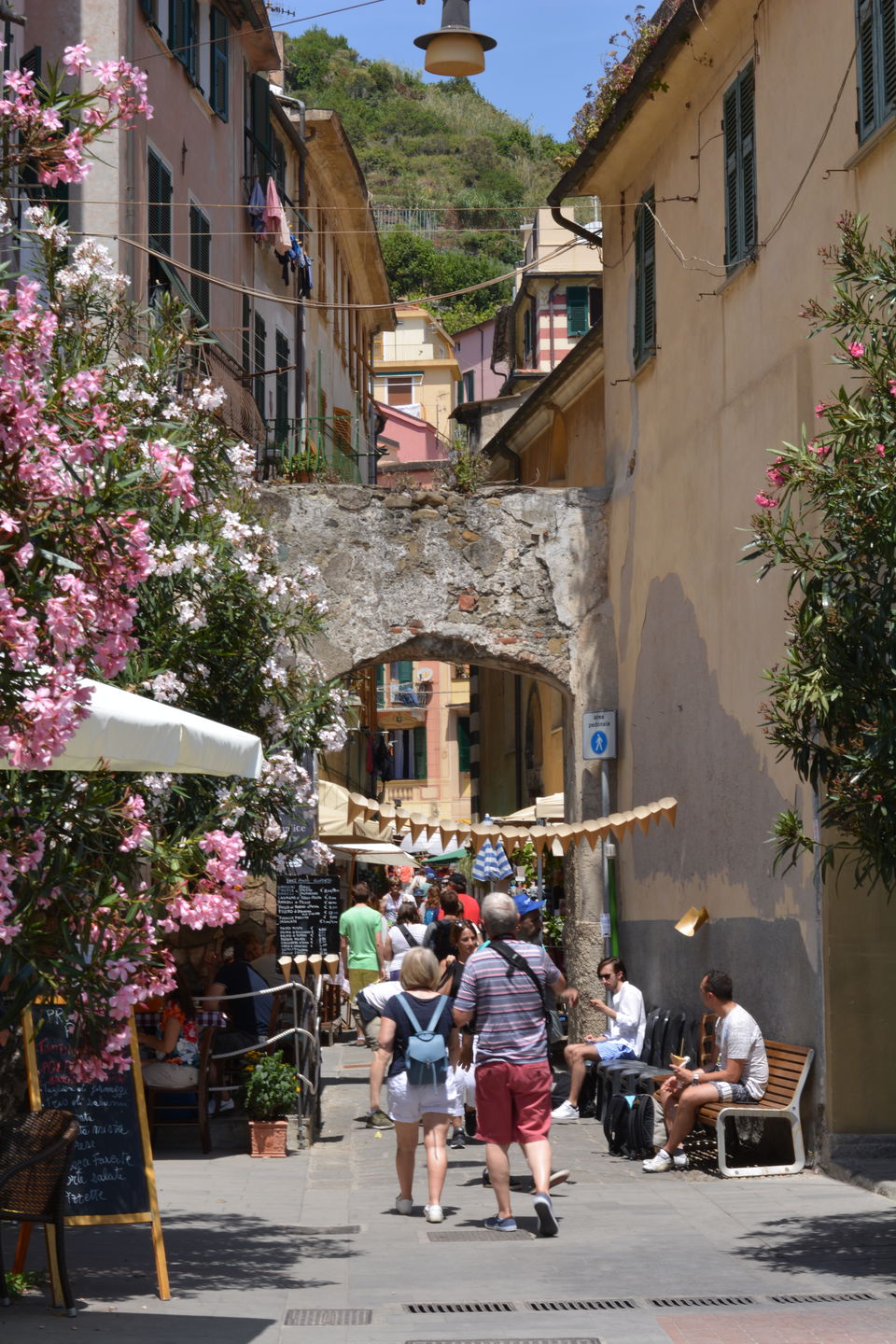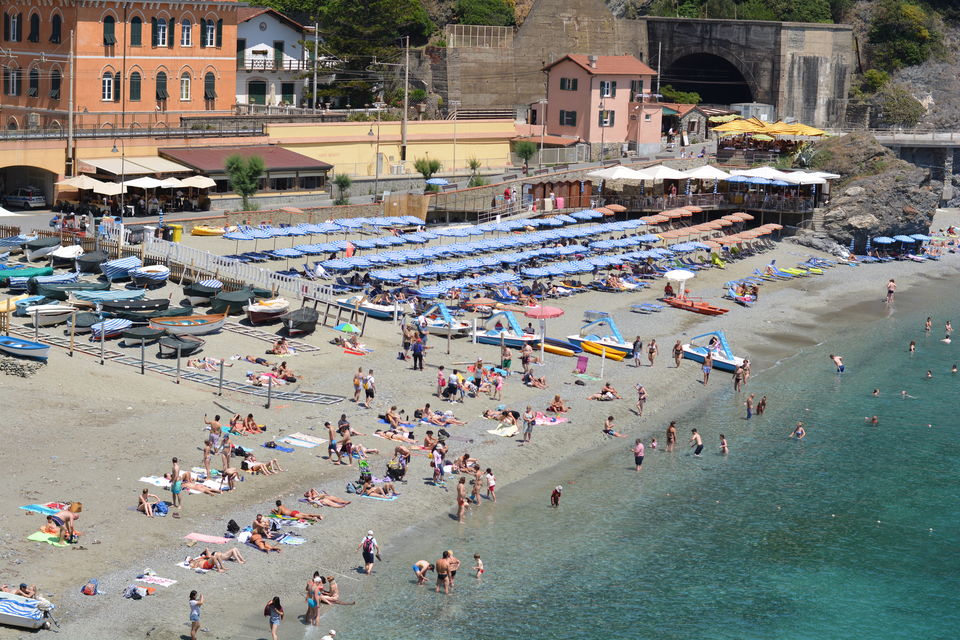 These two villages are left for the next trip i guess. :)
Cinque Terre also known as Italy's fabulous five .There are no luxurious hotels and huge restaurants. It is the place with its own rules and laws. But the hospitality of people who paint their houses in bright colours, the magnificent nature of Liguria, and the sense of time travelling are the precious treasures of the Cinque Terre.
And no wonder why it comes under UNESCO World Heritage Site.
Photo Courtesy : #Catchsnap (all photos are clicked by me)
Vernazza is the only natural port of Cinque Terre and is famous for its elegant houses ,also we visited Doria Castle which is on top of the village. .We skipped manarola and Cornigilia (the only village lacks access to sea and the most beautiful of all) as we were getting late to leave for milan .