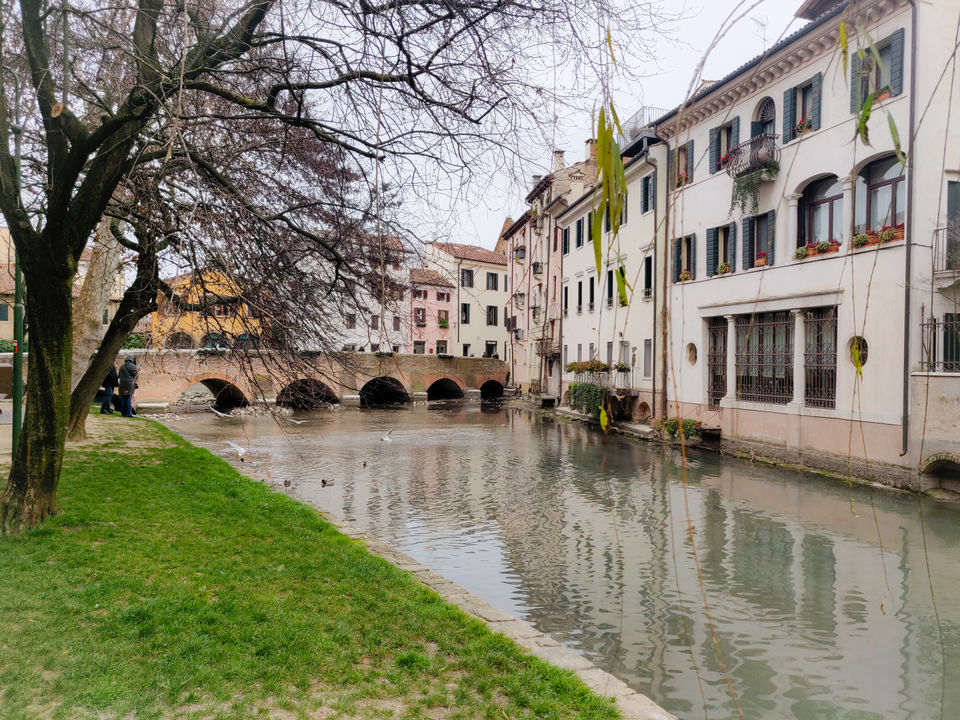 The north-eastern Veneto region of Italy has a hidden treasure in it, the city of Treviso. The city is fortified by Venetian walls and houses several canals. The canals are installed with waterwheels ask over the city which helped power the grain mills in the past. Fisherman bring in the freshly caught fish from the canals and sell it on the island of the Treviso fish market. Today, Treviso is famous as the producer of the fine Prosecco wine and the originator of the Tiramisu, the Italian dessert.
Due to its strategic location and importance for the Veneto region, one can enjoy today the countless villas in the city built as a symbol of its ancient wealth. It is easy to explore the city in foot and walk along the several bridges passing by the canals, city square and parks. It is a great spot for shopping as well with many factory outlets for the big brands Benetton, Diadora, Sisley, Stefanel, Lotto Sport Italia, and Pinarello.
Where to eat?
La Finestra or enjoy a nice meal at any Trattoria
What to see?
Fontana delle Tette
Dante Bridge
Fisherman's market
Palazzo del Trecento
Lodge of knights
Piazzo dei Signori
Porta San Tomaso
Perfect for a day trip. Do put it on your next trip to the Veneto region of Italy.