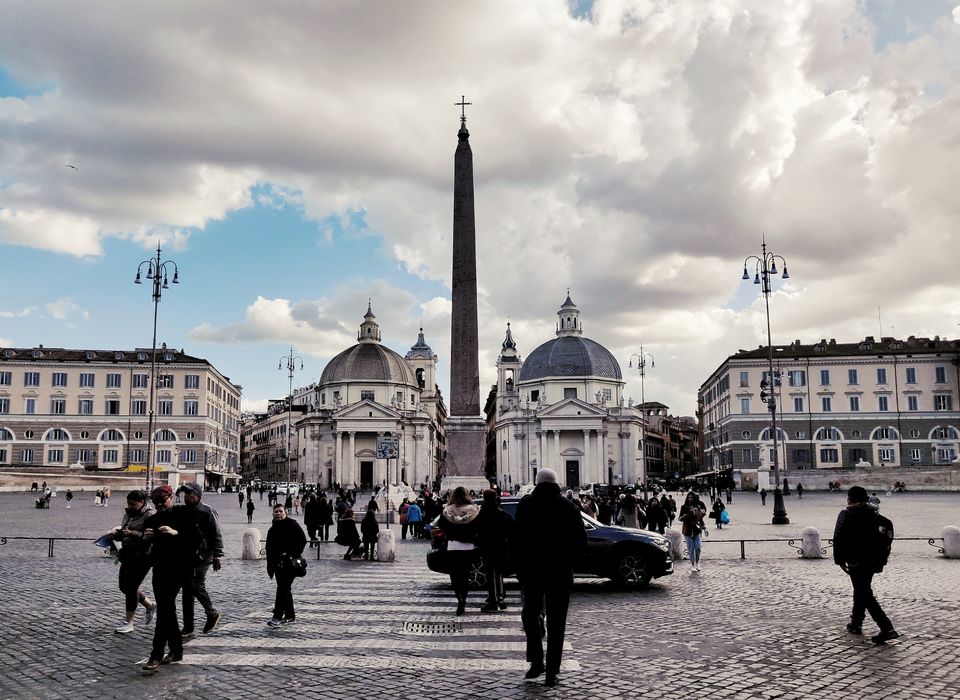 #Architectural Trip
Toulouse, France to Rome, Italy
We group of 10 architects started our journey to explore ancient Architecture of Rome. We started our journey on 3rd of march from Toulouse, France by Alitalia flights at 6:00pm and reached Fluminio airport around 9:00pm as our flight got delayed. And Corona lockdown has already started at small levels, they stopped us at the airport and scanned us for virus. Then we took a cab for 45€ for 3 people to via Vulturno, Vulturno guest house. We booked it through booking.com for 6 nights in 60€, and personally for me i couldn't get better than this in these rates - cheap & good with good hosts, It was a apartment type building with everything inside like kettle, toilet kit, kitchen equipments etc., and we just had to sleep🤪
*BAROQUE ARCHITECTURE*
We got ready around 8:00am and reached Piazza de Spagna where we learnt about it's Baroque Architecture, street patterns and visited Fontana Della Barcaccia, Scalinata di trinità de Monti(baroque staircase), Trinità de Monti(Renaissance church). Then by seeing streets beautiful structures we visited- Chiesa di San Carlino alle Quattro Fontane- this was a very good example of Baroque Architecture with it's curved façade & famous for it's elliptical dome. Then we visited Palazzo Barberini Mithraeum designed by Barberini a great example of Renaissance style along with Piazza Barberini.
Then we visited Villa Medici (french building) which has great paintings inside it's chambers & it's staircase one of the great element, famous for it's gardens as well with a wonderful view of whole city.
Then by seeing whole city from- terrace overlooking Rome's landmarks we visited Piazza del Popolo, a great plaza with three axis called trident. Then on the same plaza there was a church named Basilica Parrocchiale Santa Maria Del Popolo, we visited this with it's gorgeous artworks, to the left of altar don't miss out the world class art work by Caravaggio. For fans of Dan Brown(Angels & demons) don't miss out Chigi chapel on the left of the nave.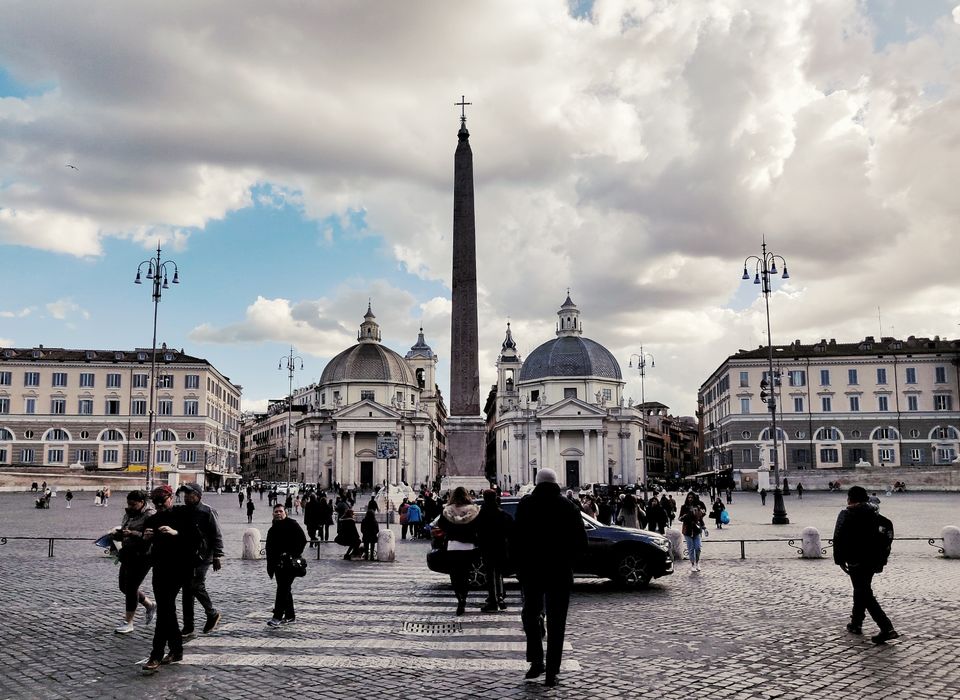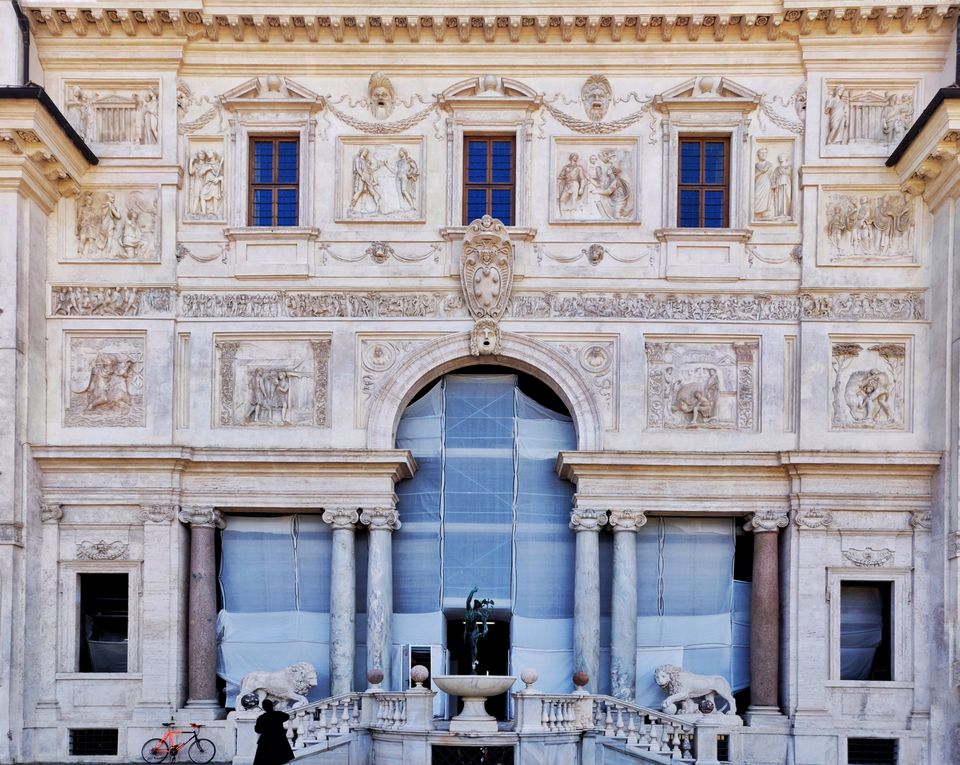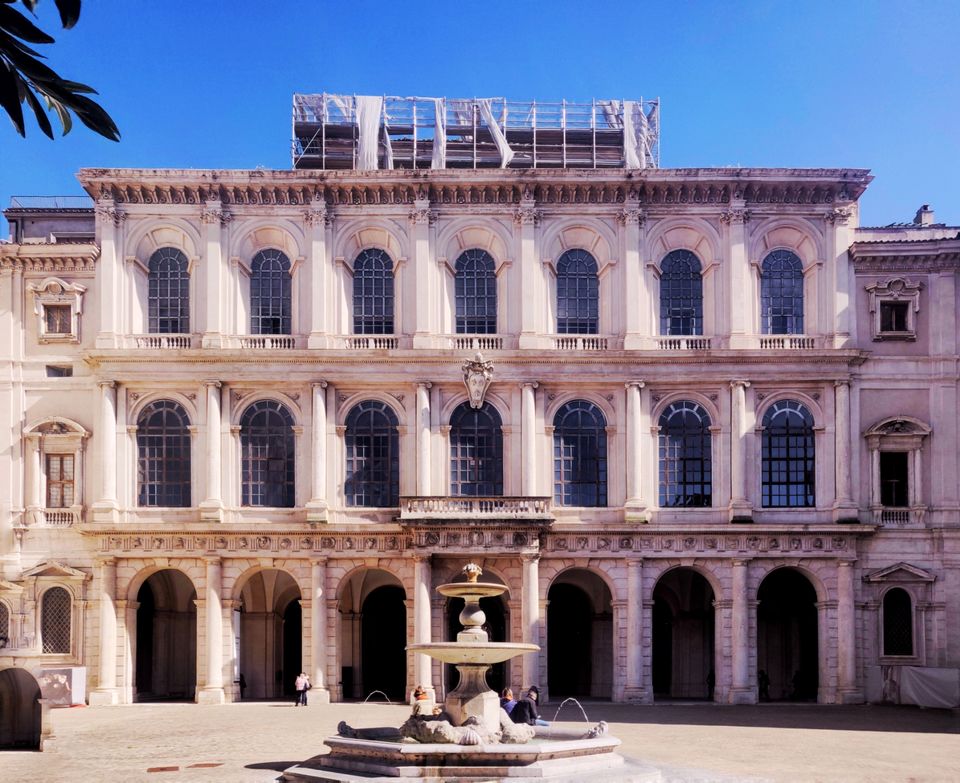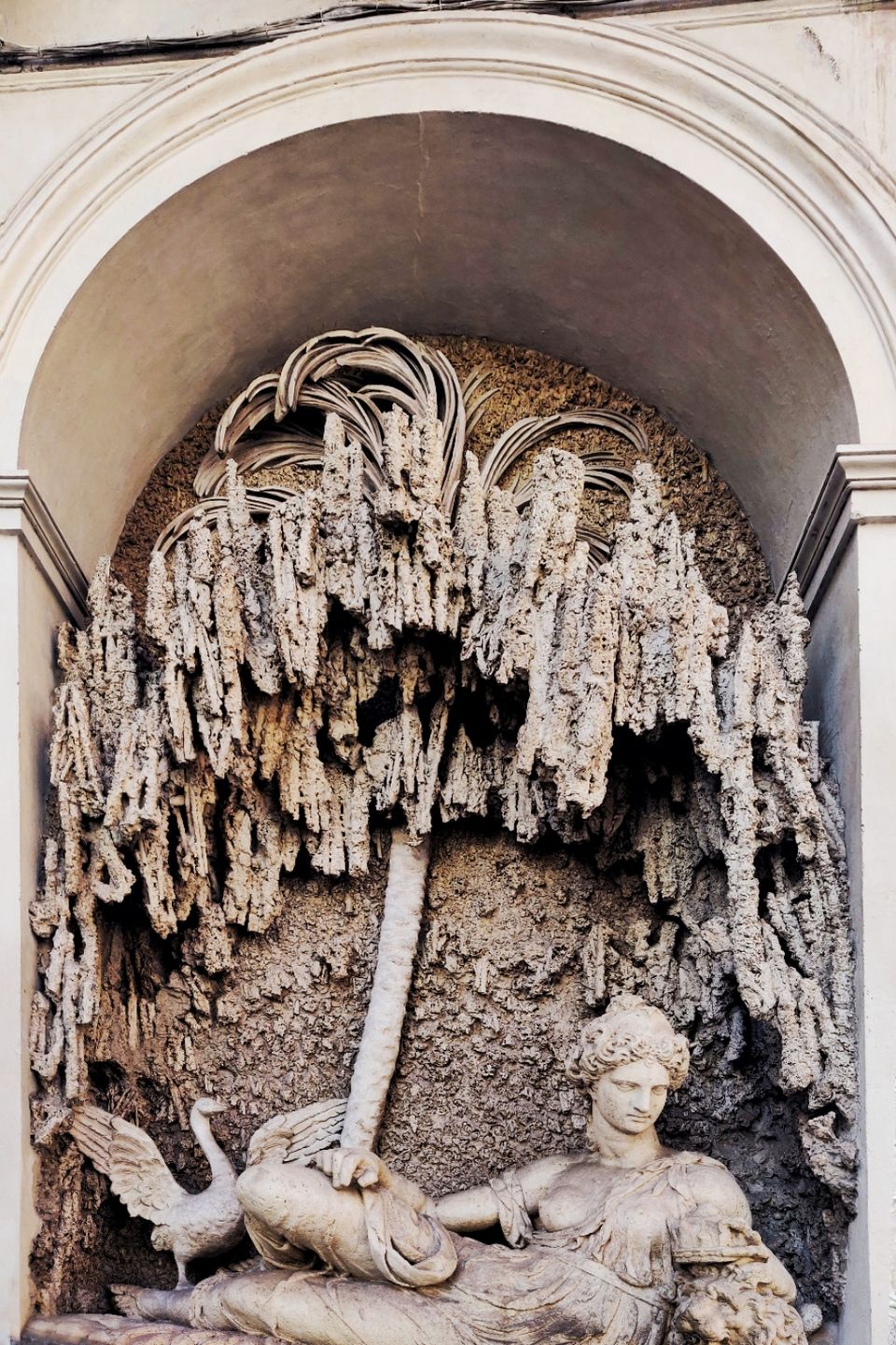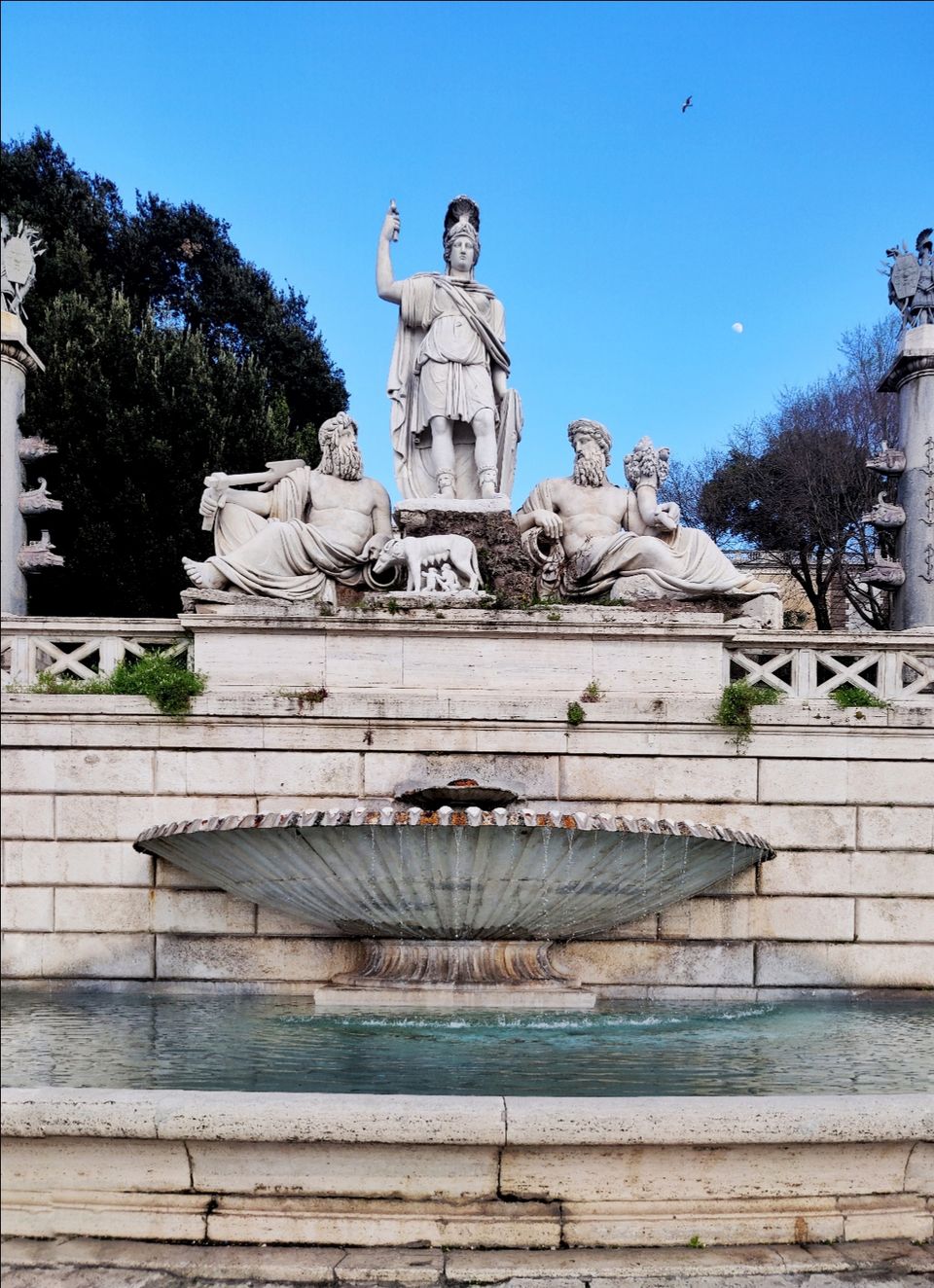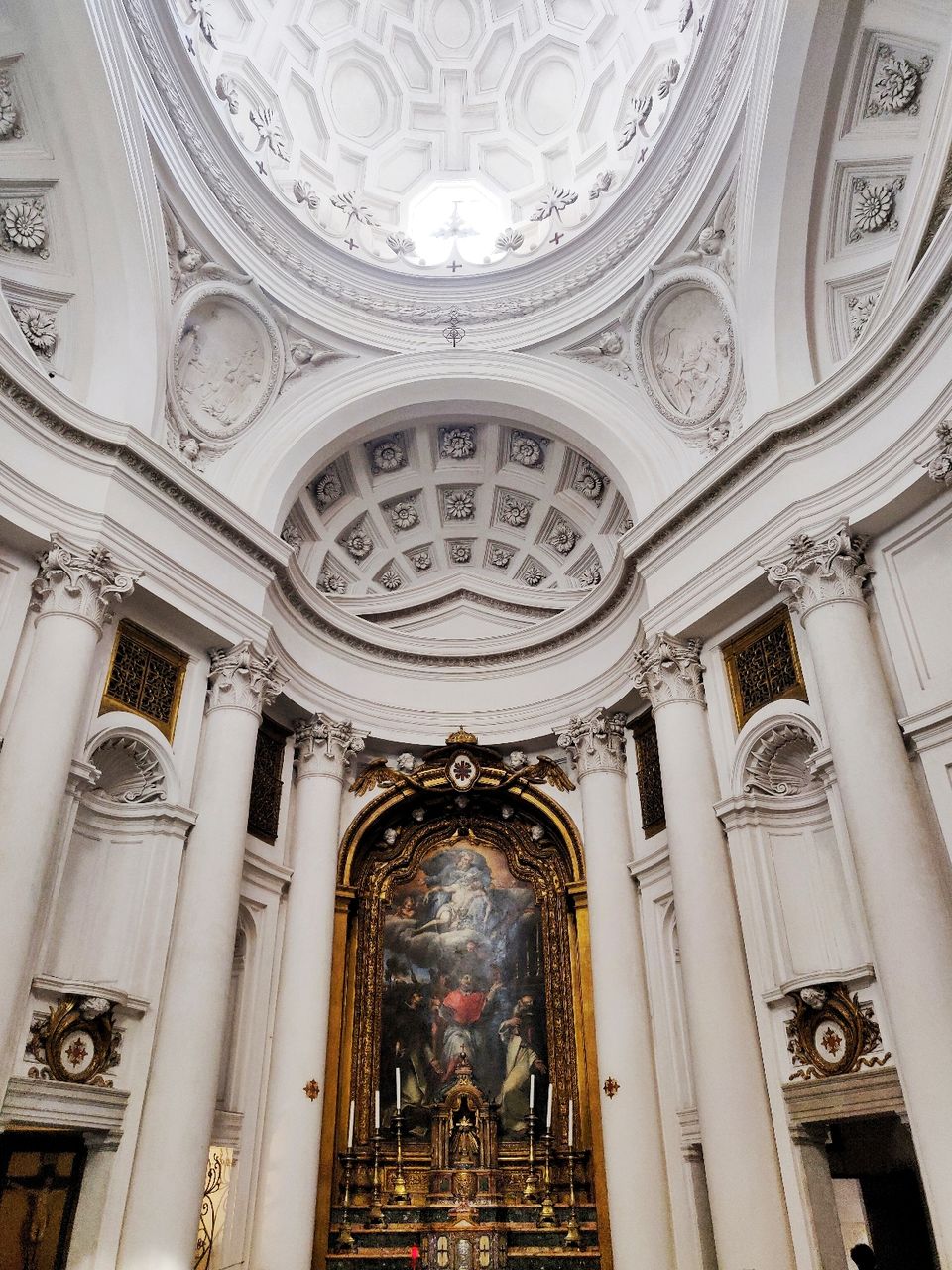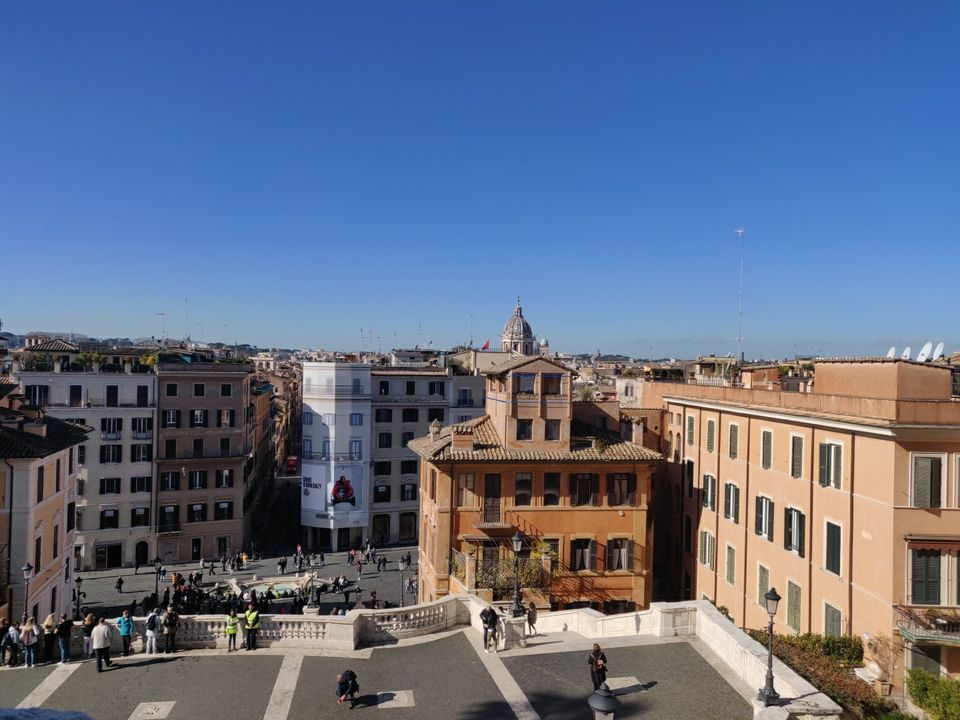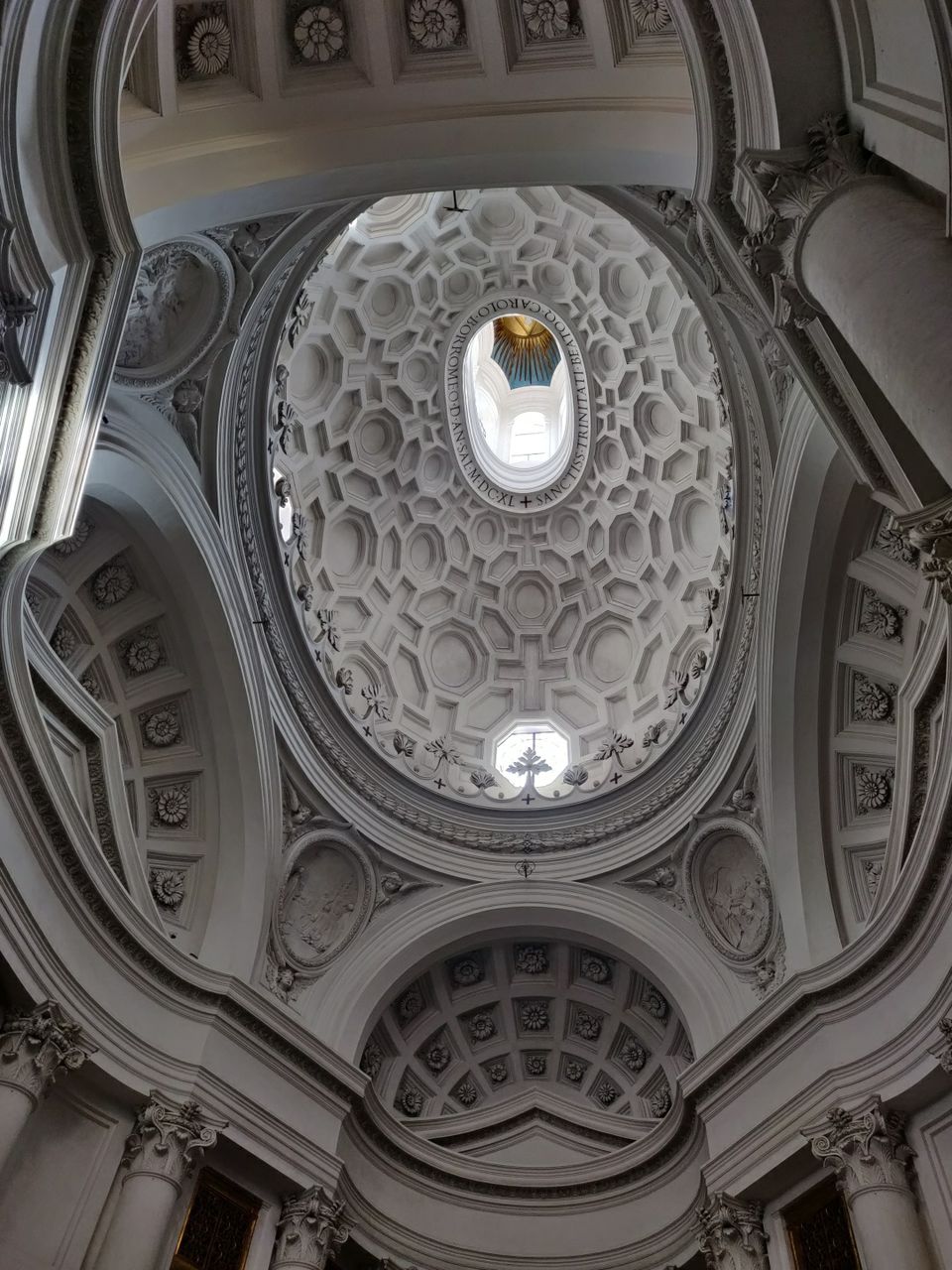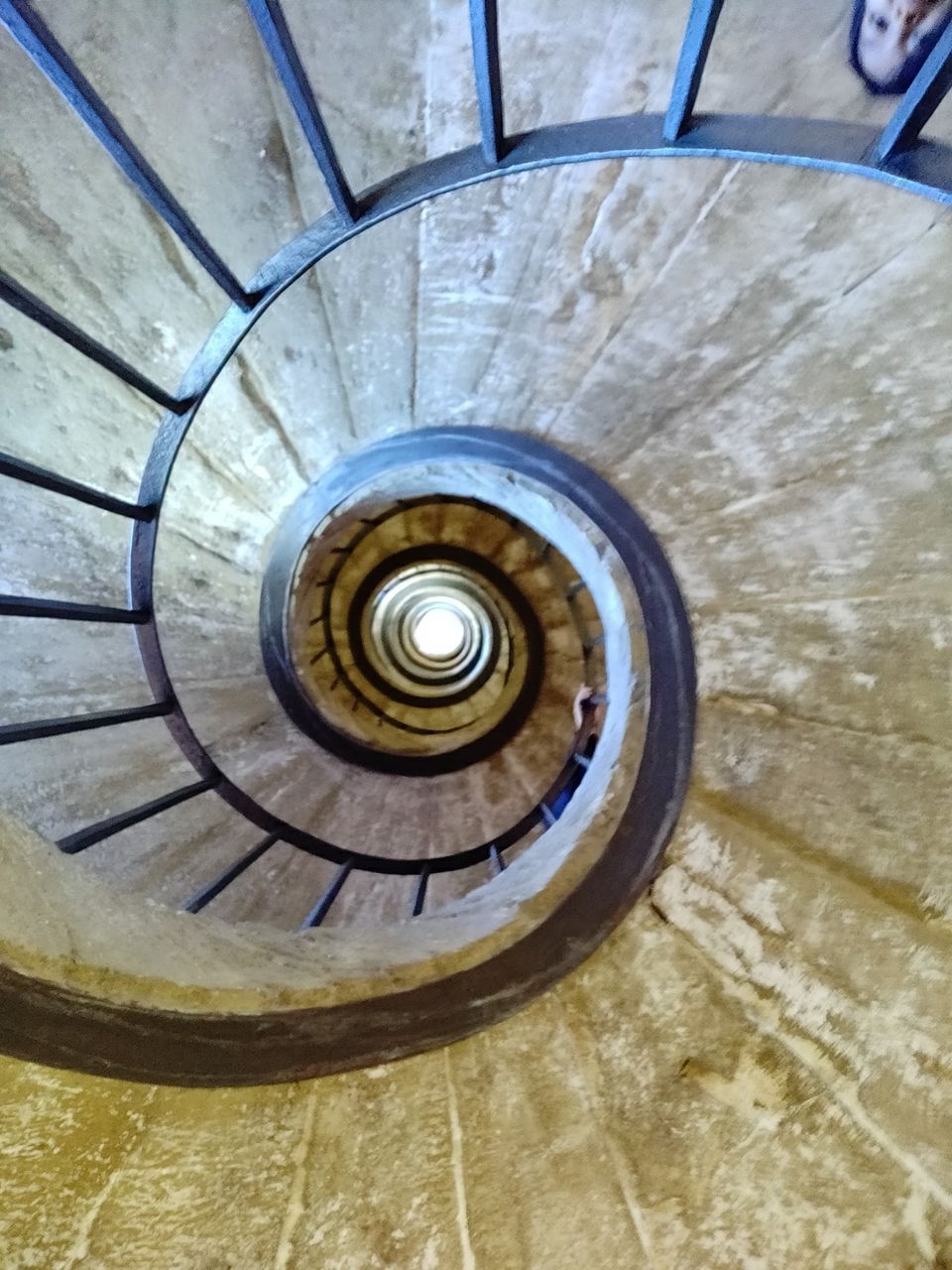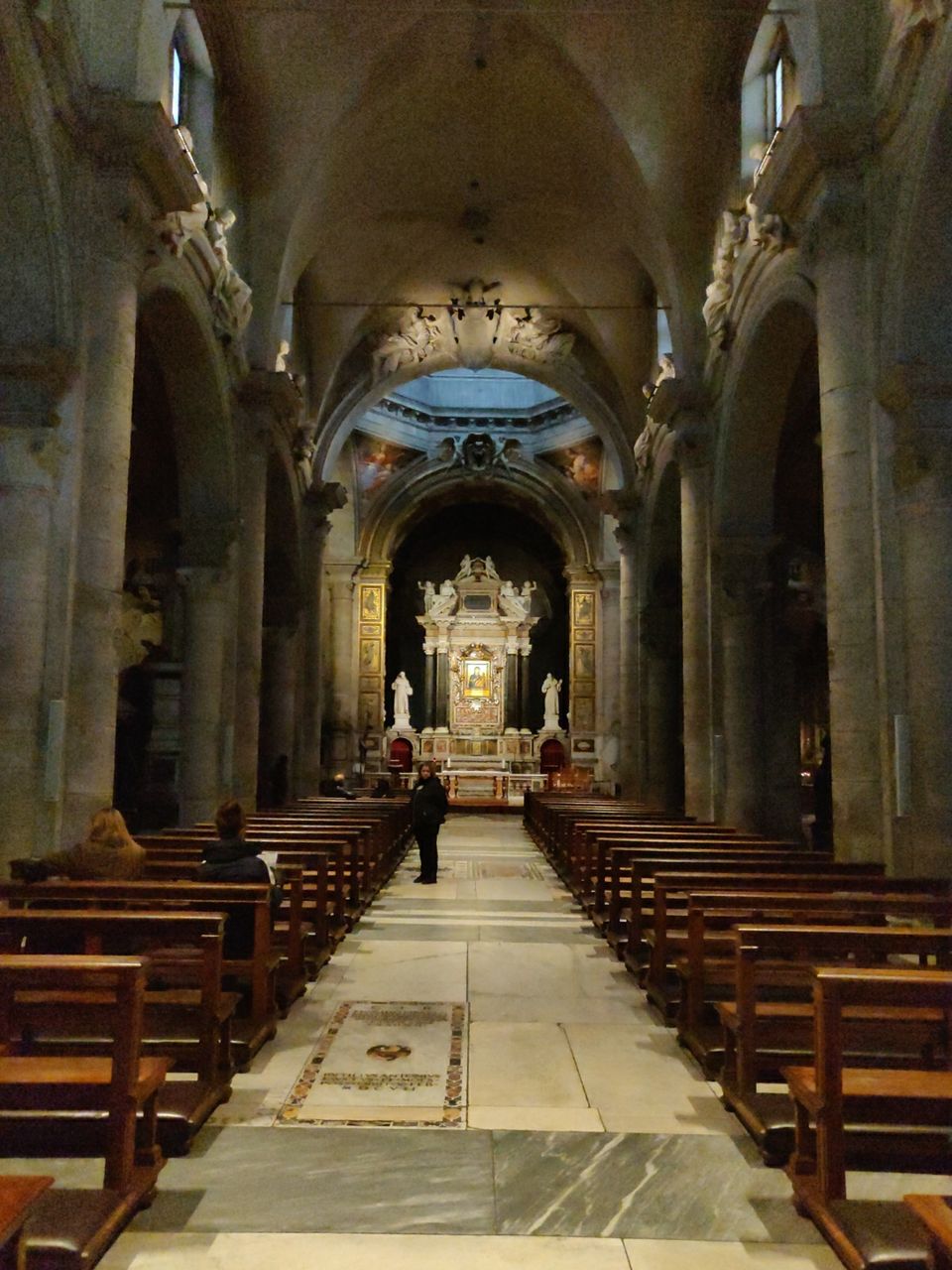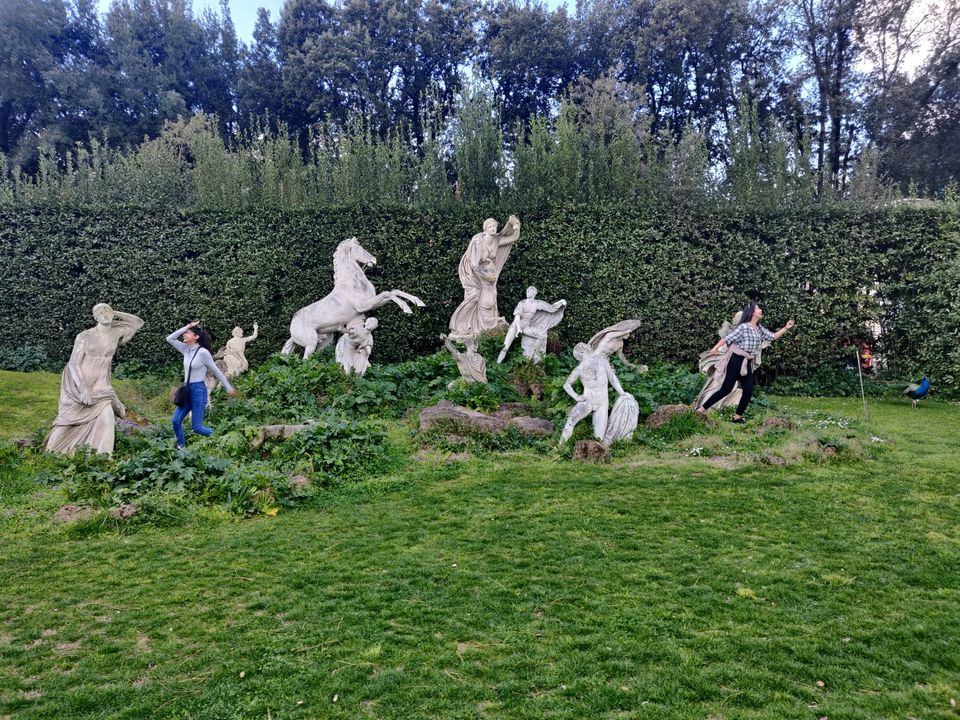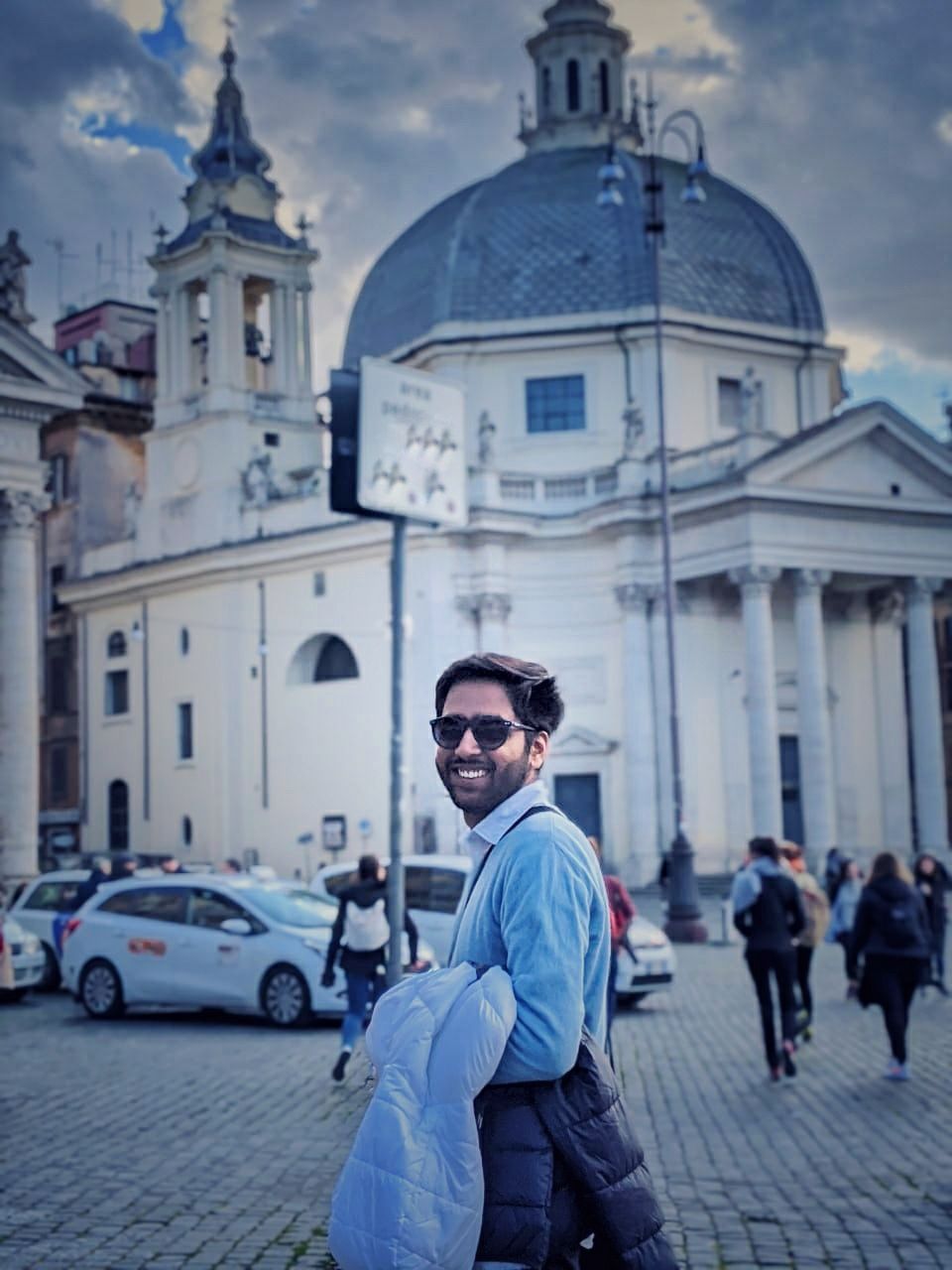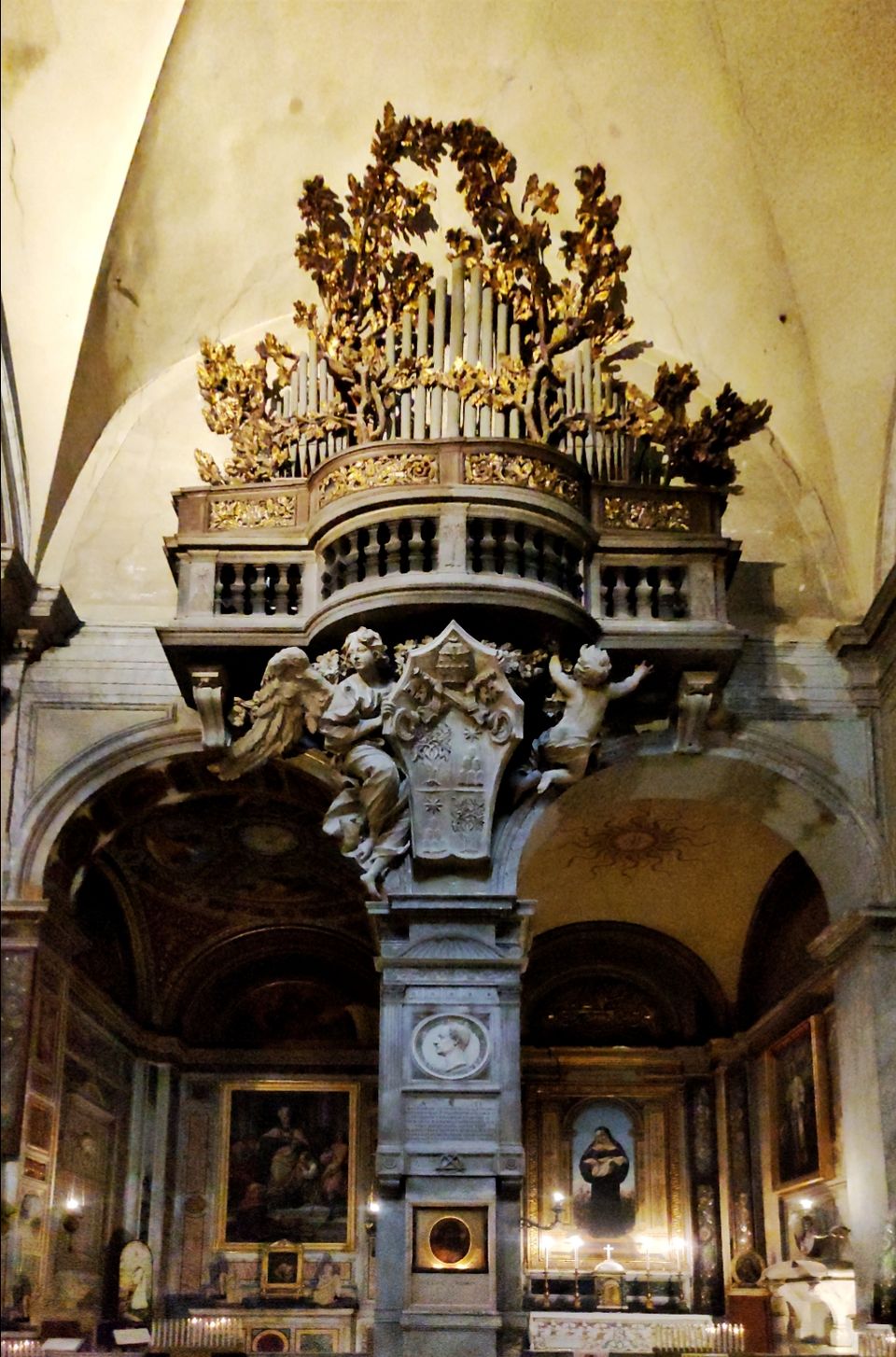 *MIXED ARCHITECTURE*
Next day we were a little excited because we were going to see Campidoglio which we read in history book in our 5th sem. We reached Campidoglio around 9:00am and on the way around we saw some beautiful structures like Foro Romano and Trojan market. Then our faculties explained us about the surroundings and we visited Musei Capitolini famous for it's sculptural artifacts and has heritage value as well. Then we saw tabular library inside the museum and a view of Roman forum and it's ruins. And the main axial building is now used by municipality of Rome and other buildings are used for museum. Interesting fact is that Replica building on left side was constructed just to make the porch symmetrical.
Then we headed for Trojan's market and again it has been converted into a museum where you can look at all the miniatures/models of great ancient structures including Roman Fridge for wine and Roman baths etc. Until today this market is considered as the advanced market because of it's architecture, plumbing system, segregation of market places etc.
Then we visited a colony of jews where we had some jewish snacks and came back.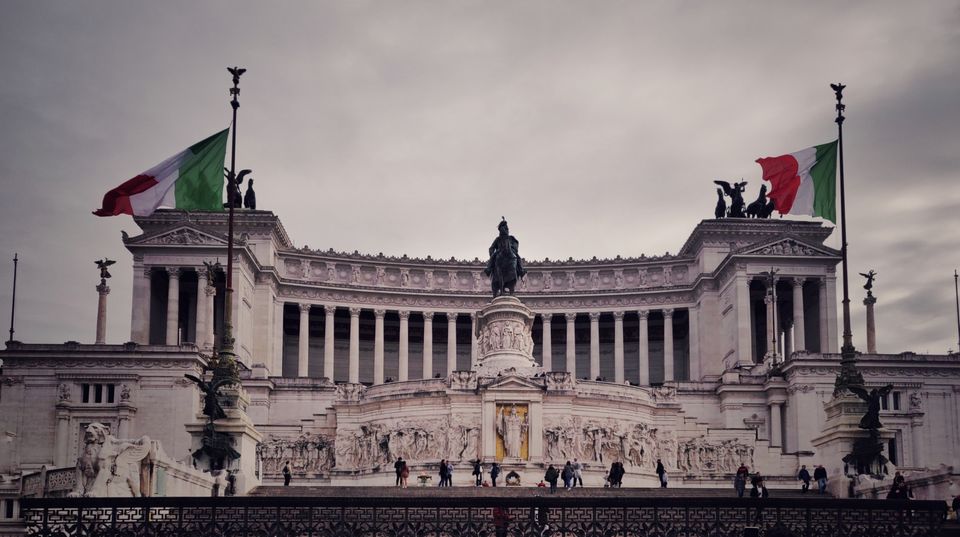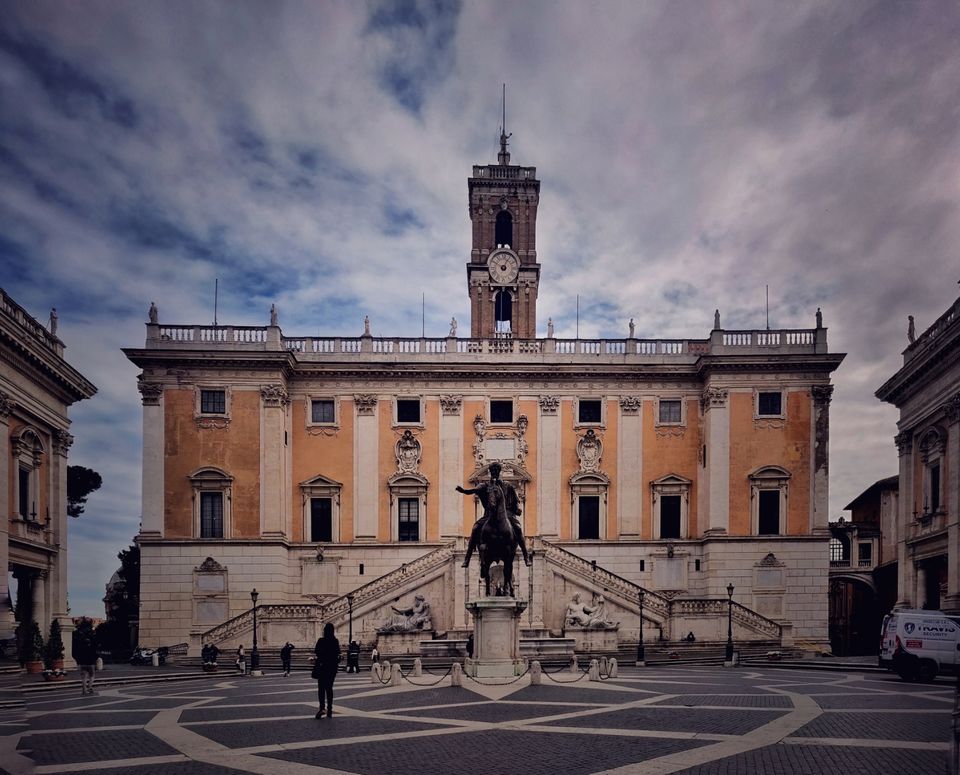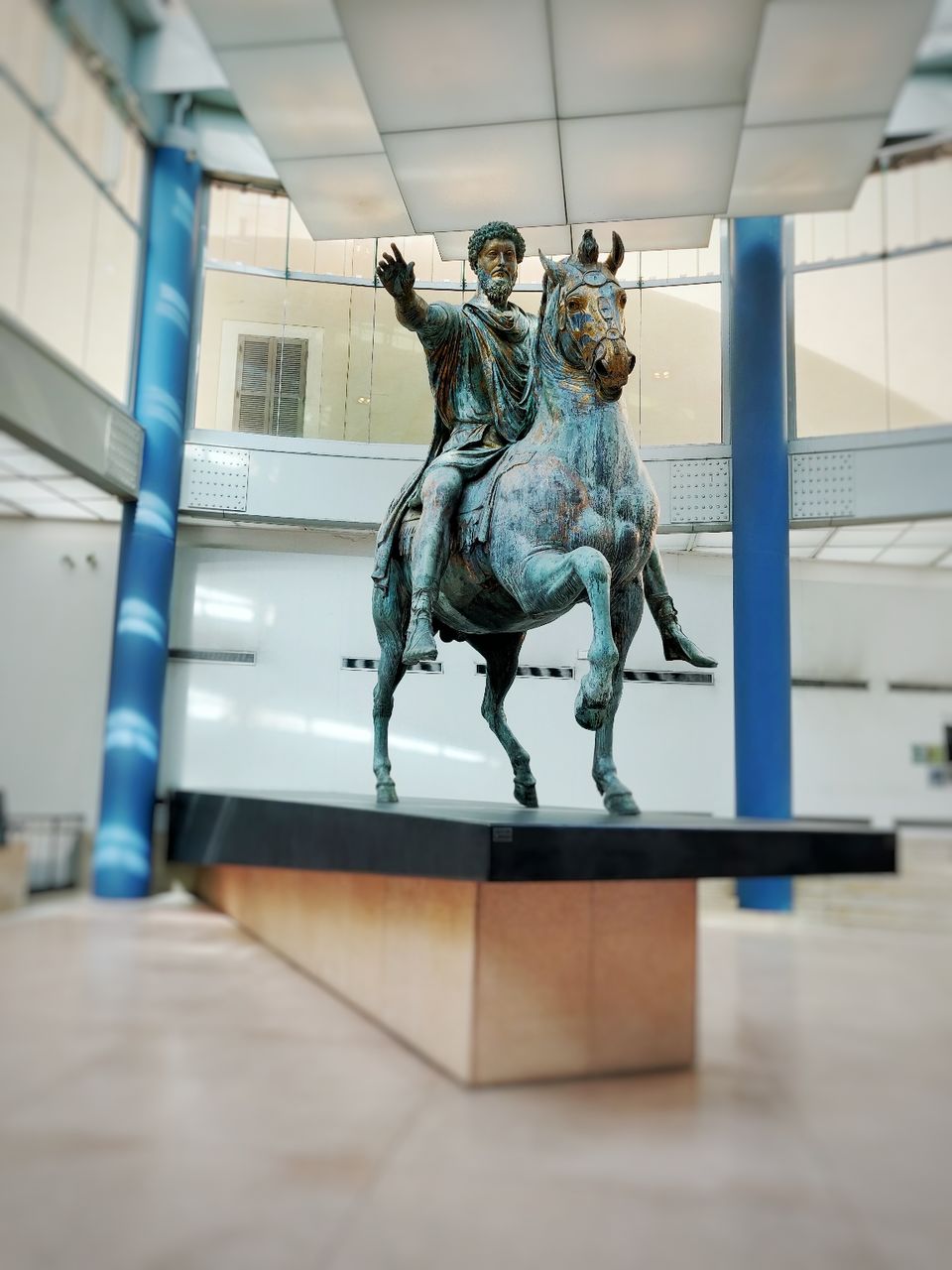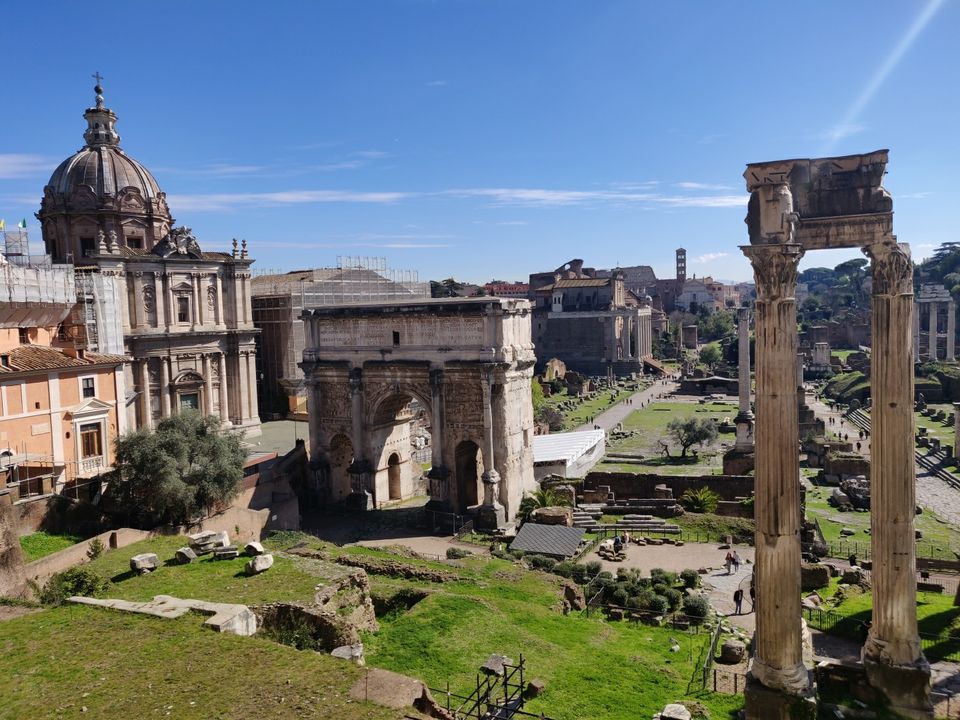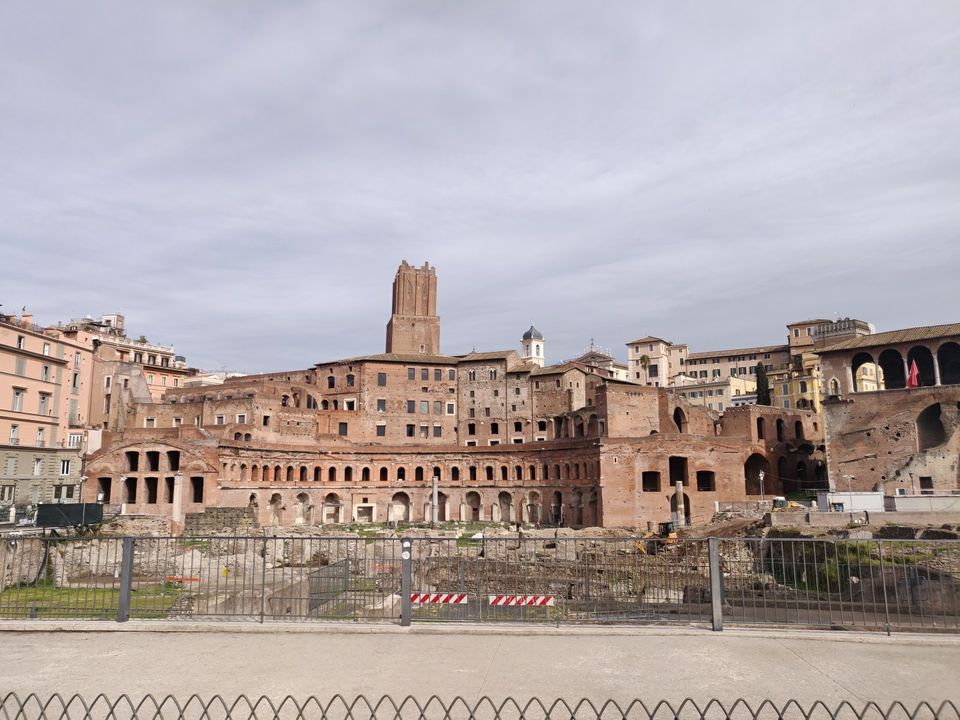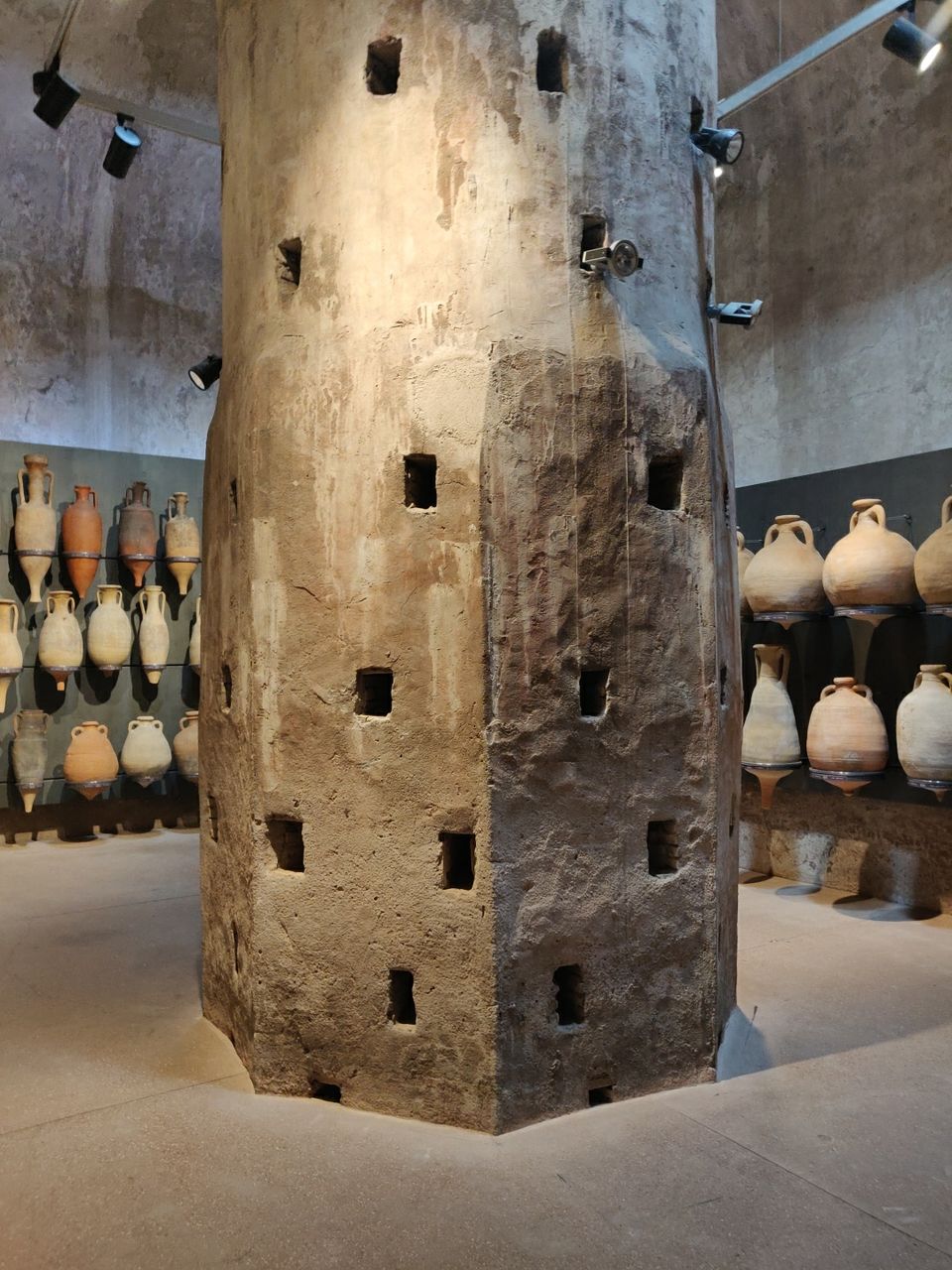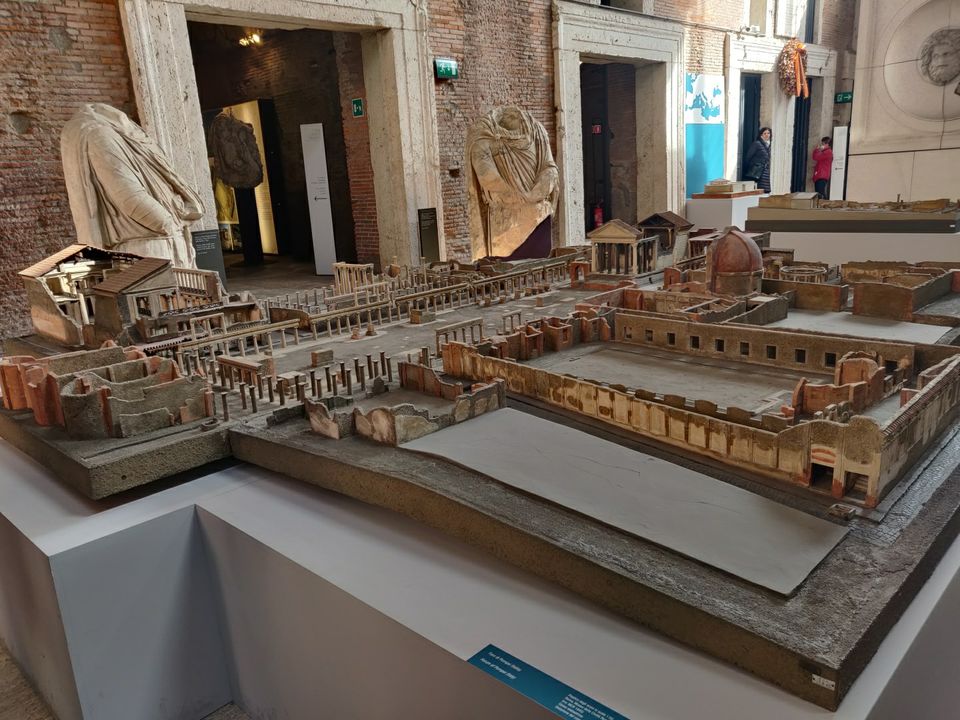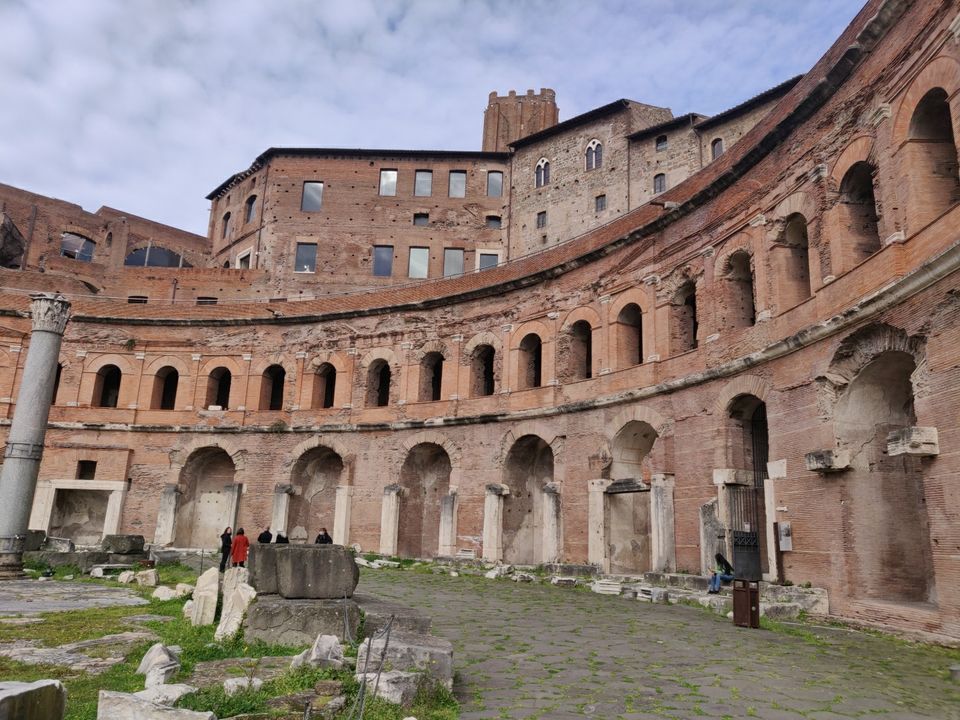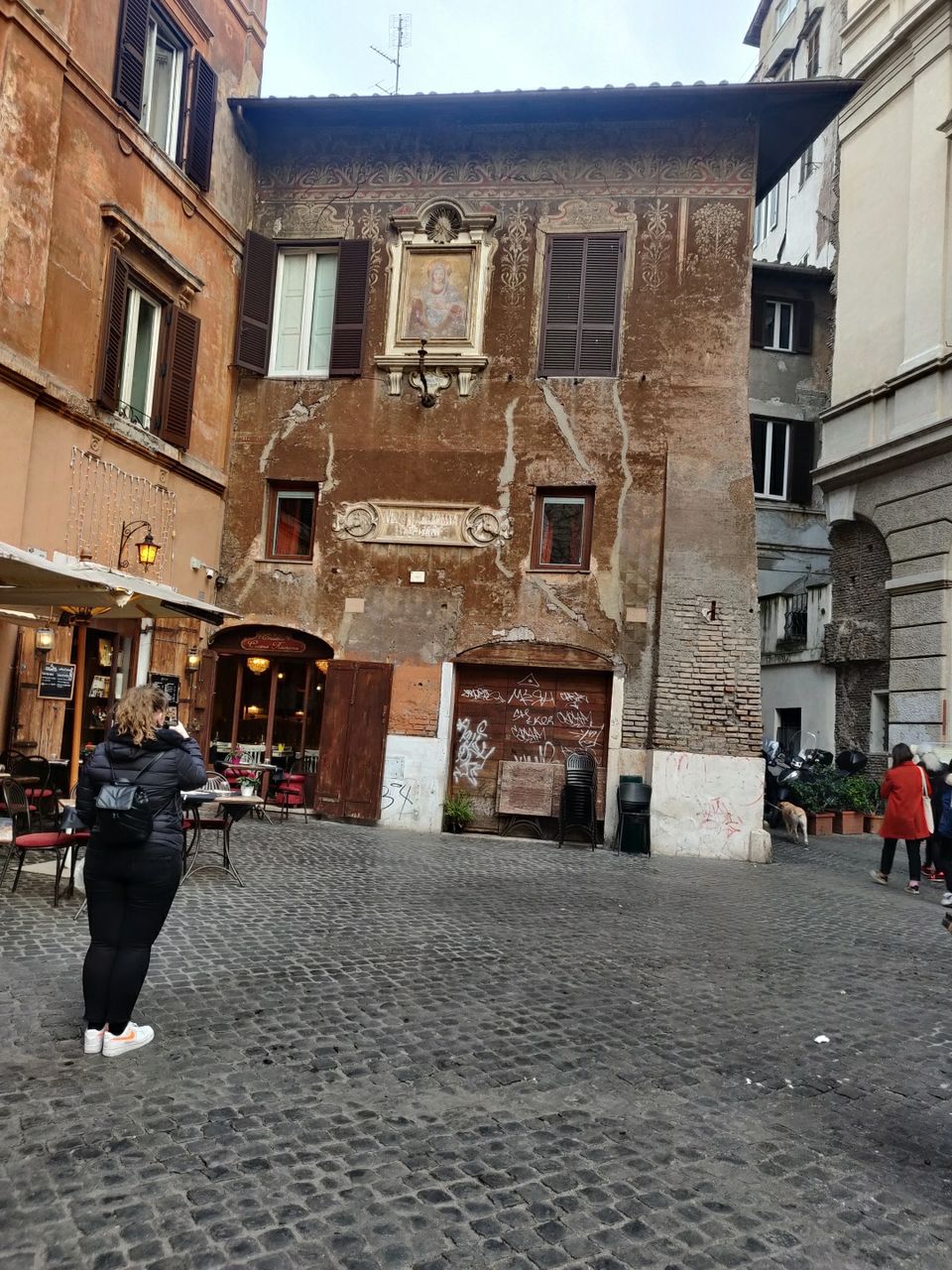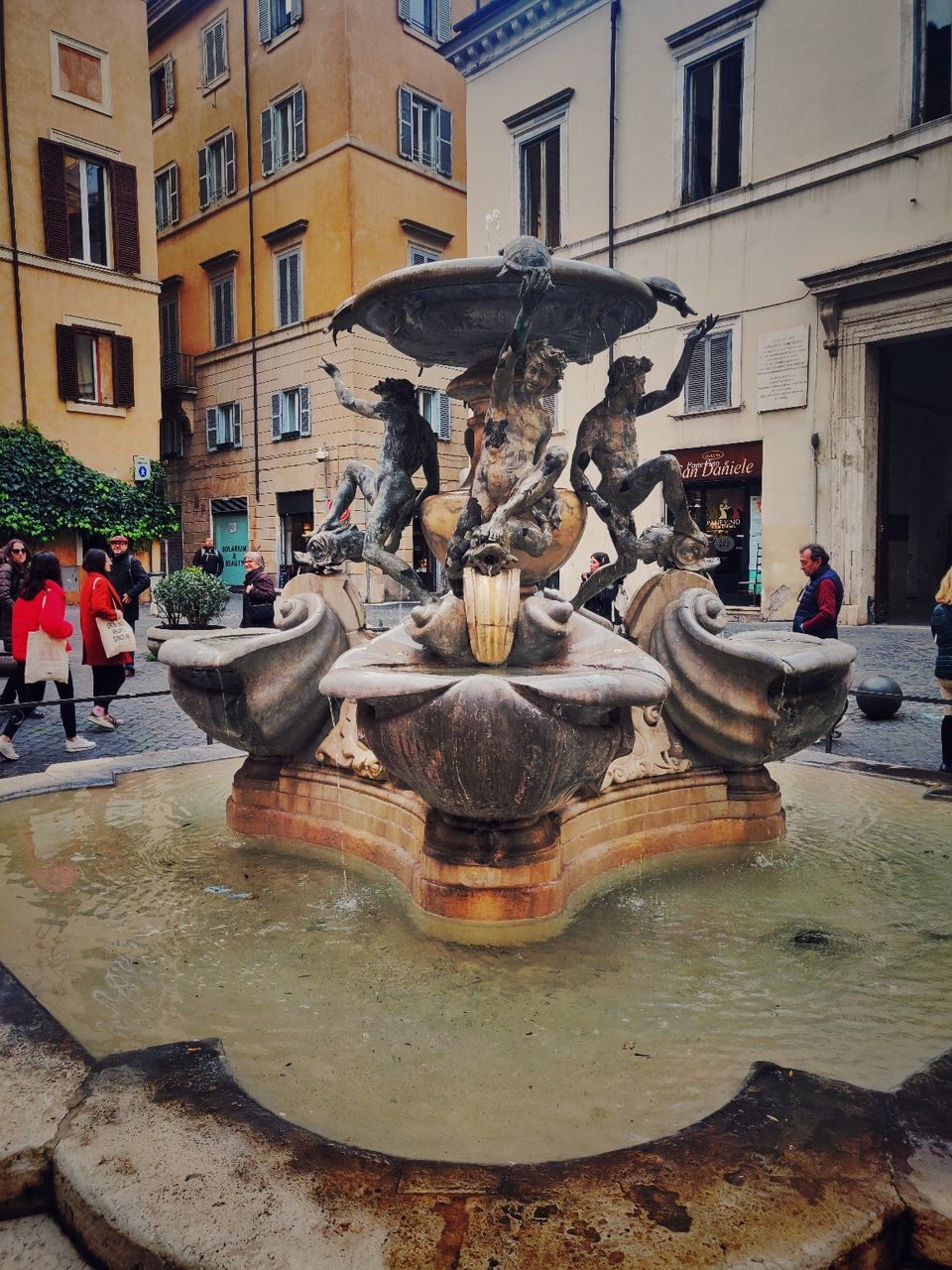 *MODERN ARCHITECTURE*
This day we explored some modern structures in Rome. First we visited Palazzo della Civiltà Italiana which is also called modern colloseum of Rome, It was constructed for 1942 world exhibition. Then we visited other modern buildings within the axis of Civiltà Italiano till palazzo dei Congressi. Then we headed for Centrale Montemartini, Museum of industrial and ancient age which is a great museum with alot of industrial age artifacts, machines, engines etc. Then we visited a 20th century bank and then butcher's market where thousands of animals used to butchered. We even saw a mount made of broken wine earthen pots which was a spectacular view and see some other architectural sites.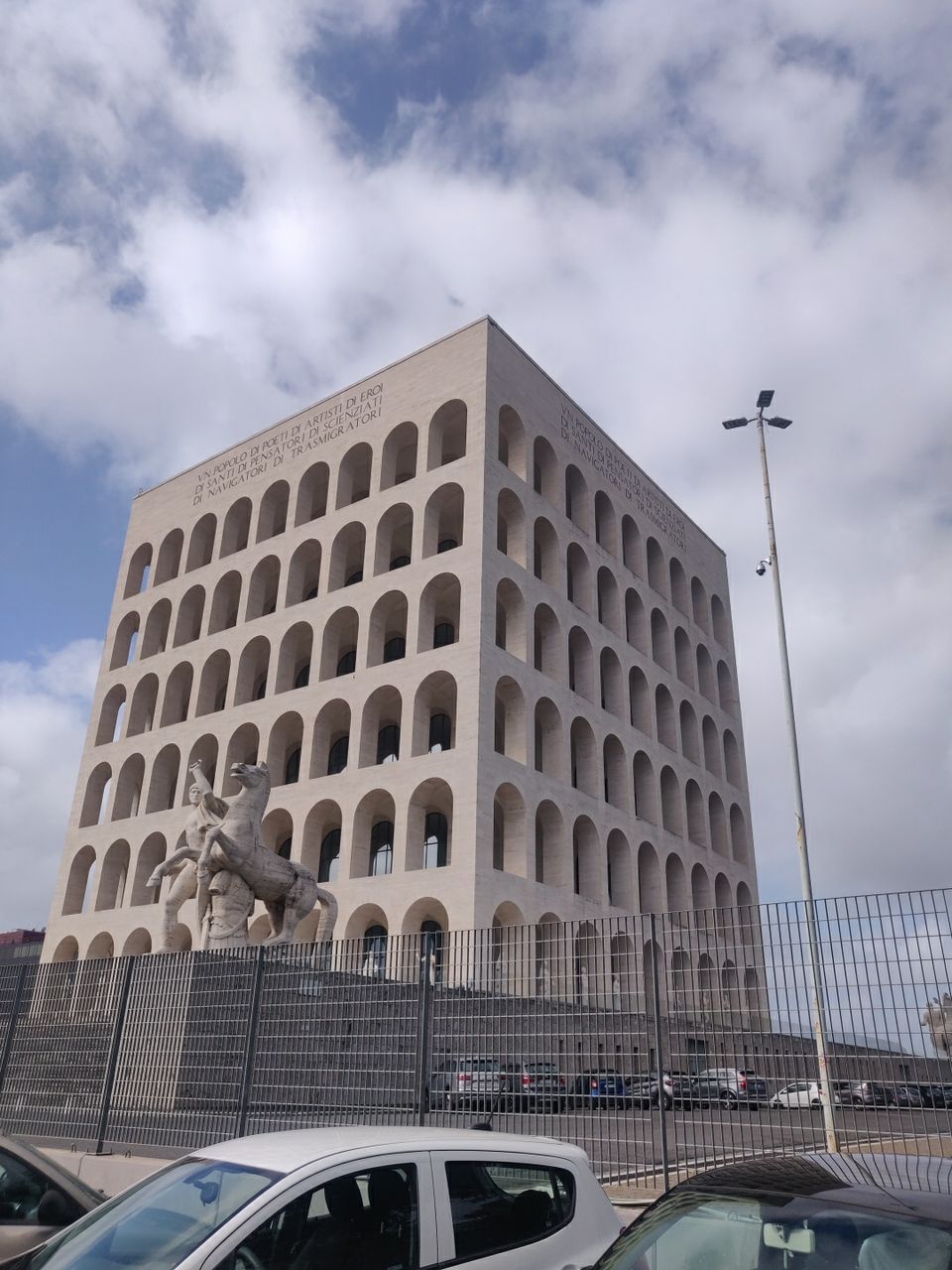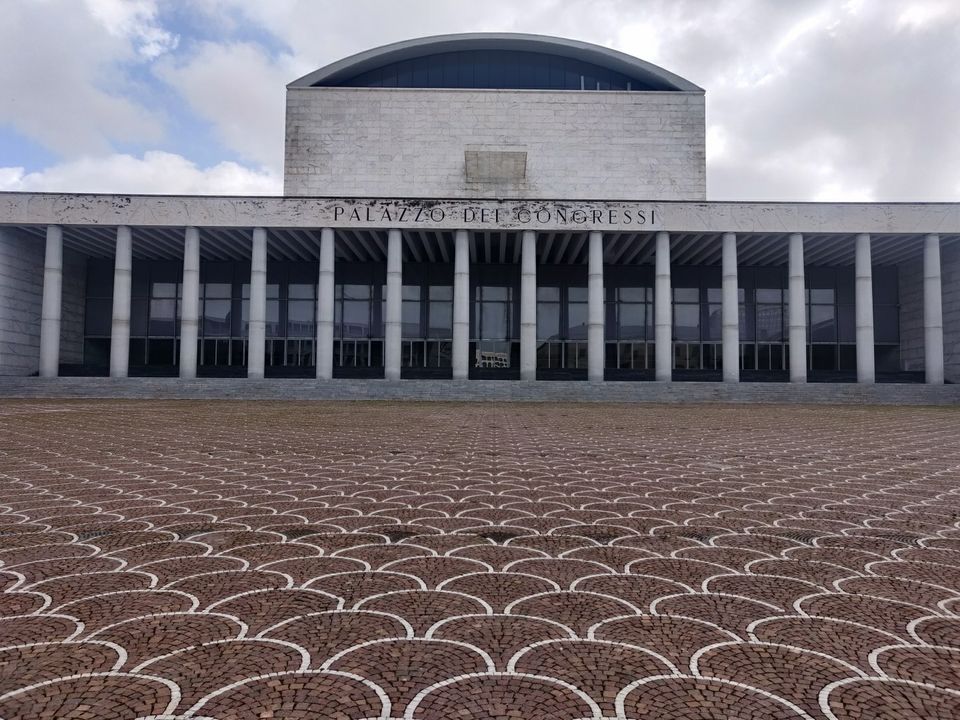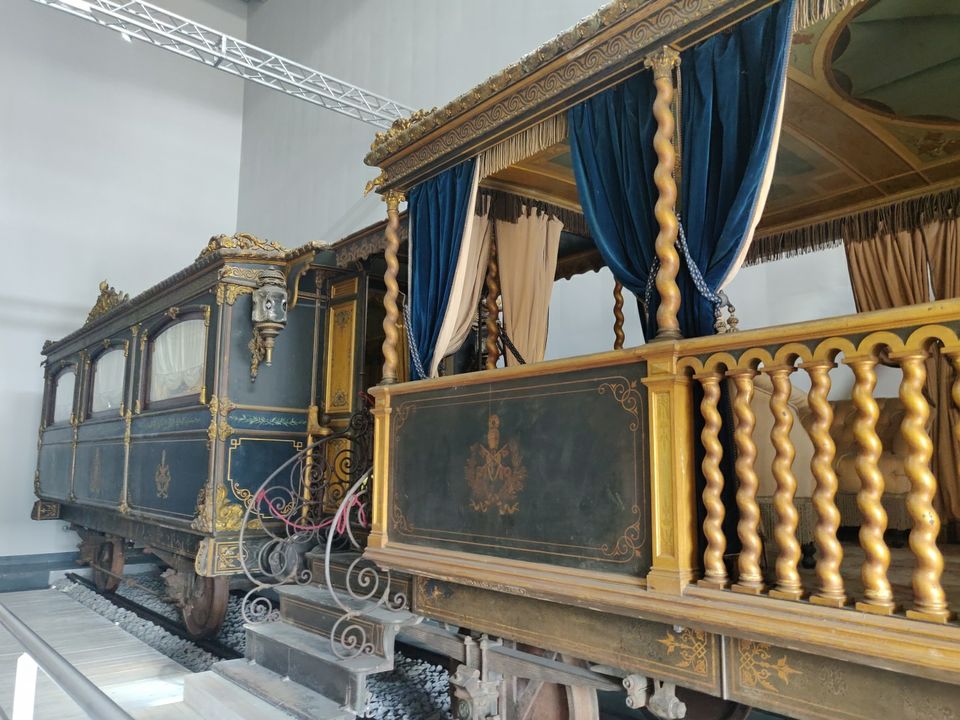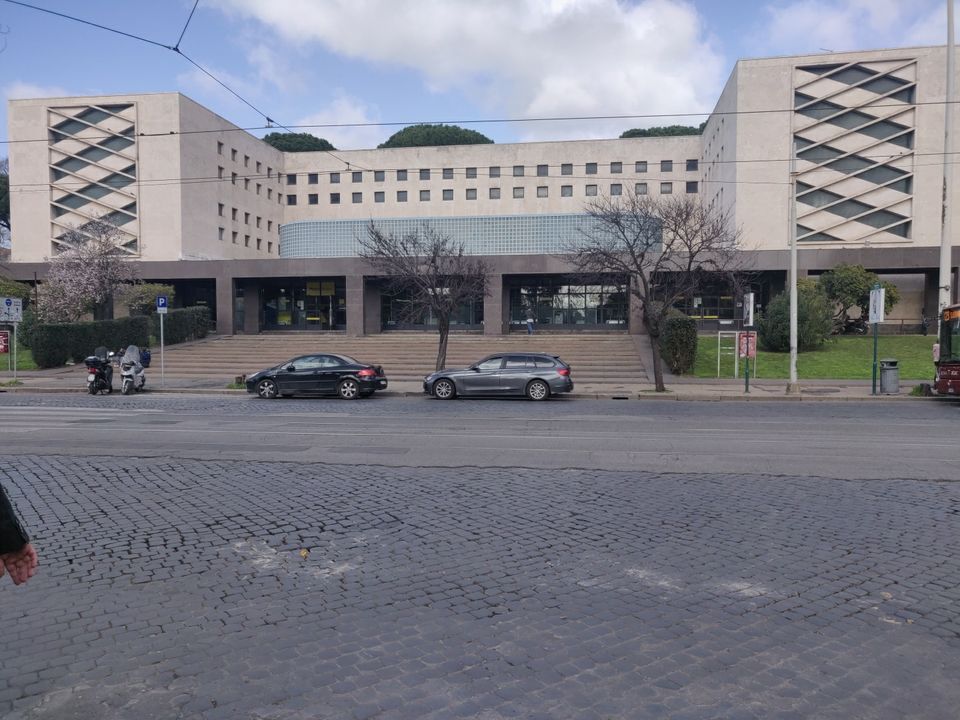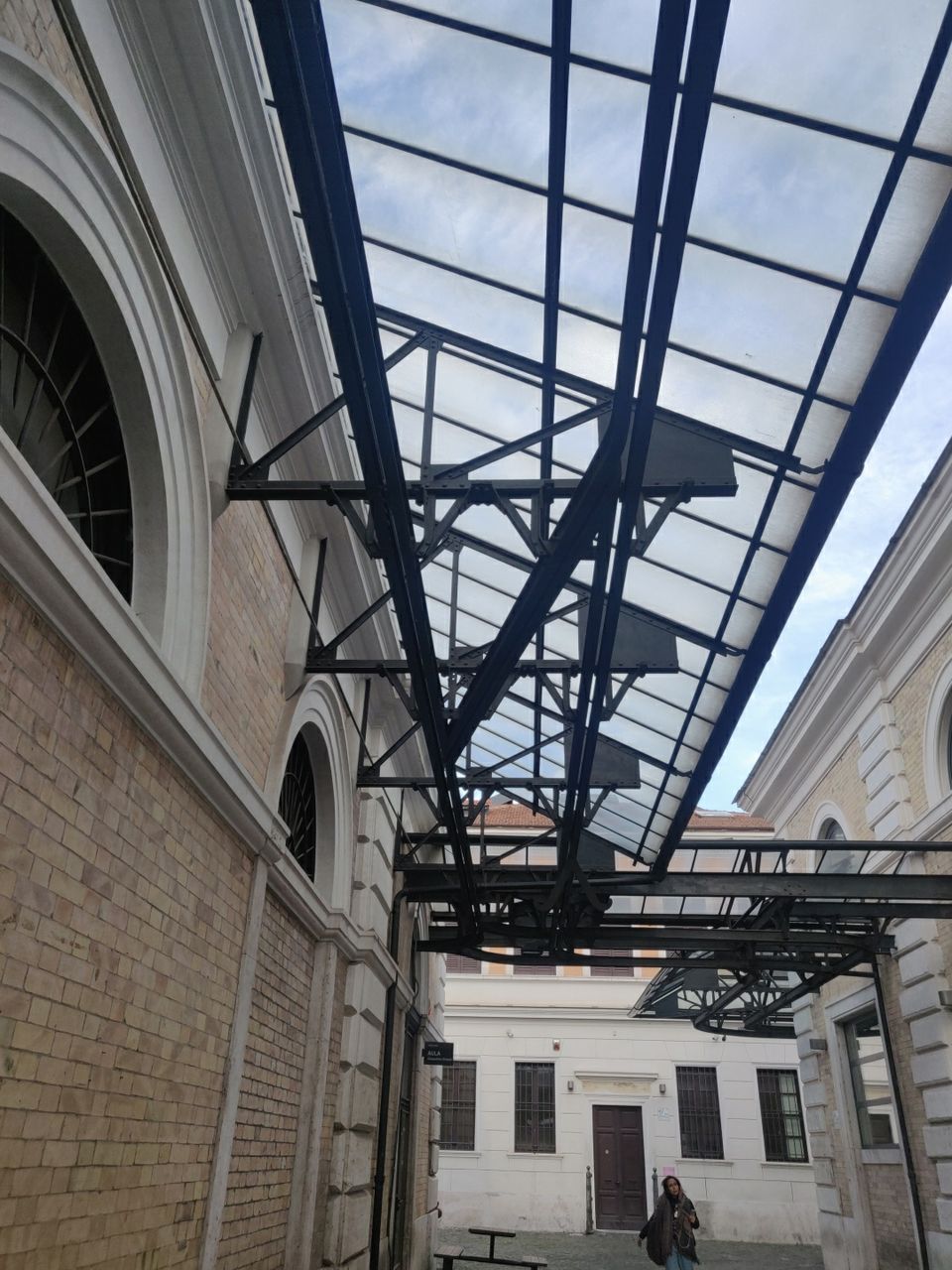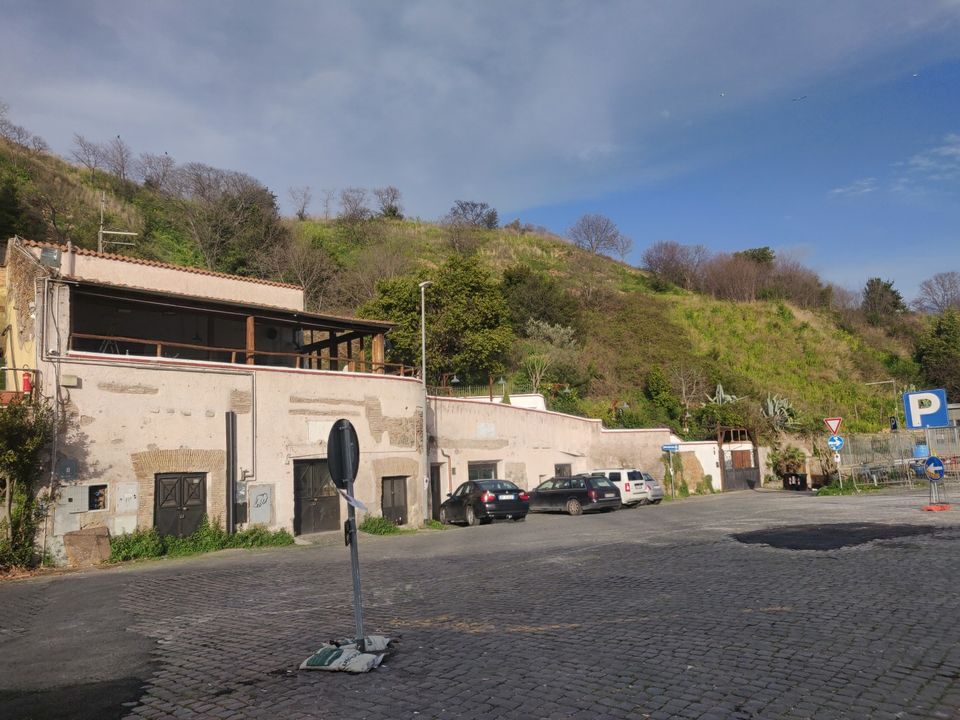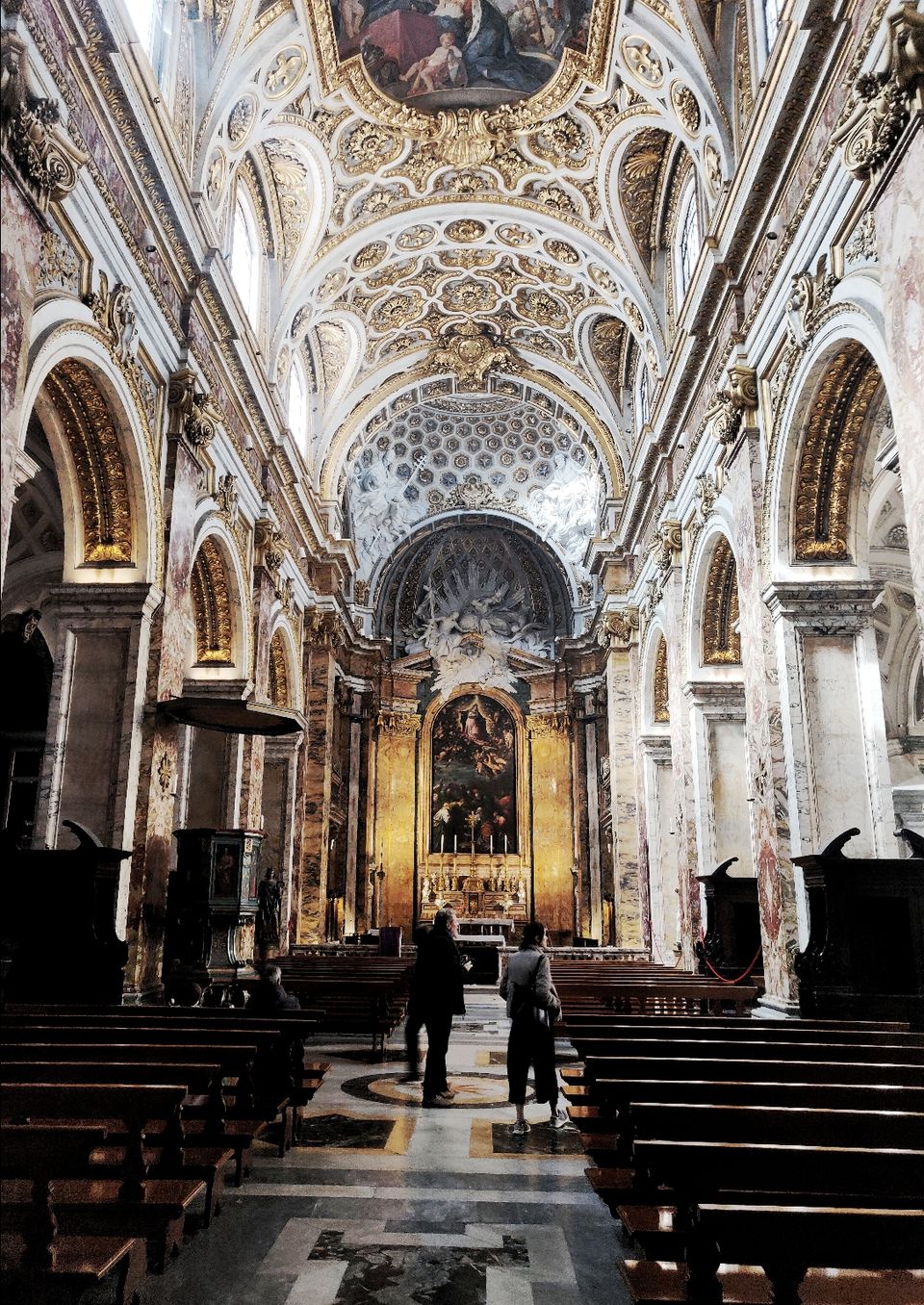 *VATICAN CITY*
Next day by metro we reached Vatican city and first we visited Musei Vaticani which is famous for it's classical & Renaissance art works by Michelangelo, Raphel and Sistine chapel frescos by Michelangelo.
Then we headed towards world famous St. Peter's church which the most important and sacred church for orthodox Christians. This is also famous for it's double dome with a height of 137m and people can access it to the top and can have a view of whole city. Whole work inside dome is of mosaics.
Then in rome we visited some villas and Spada Gallery which famous for Borromini's perspective collonade and after that some randome churches and fountains.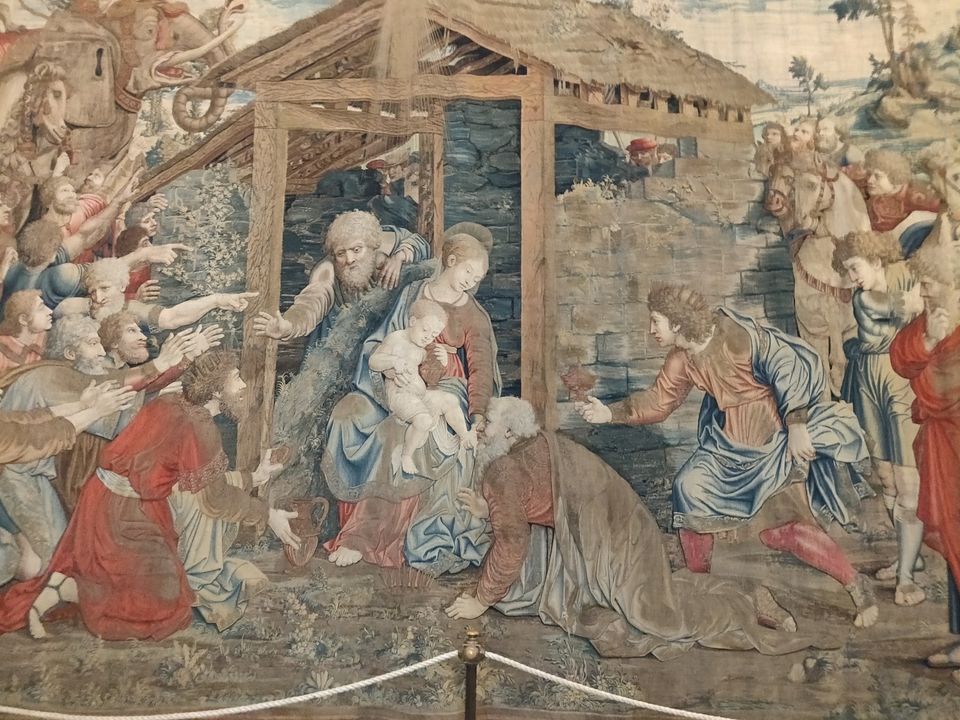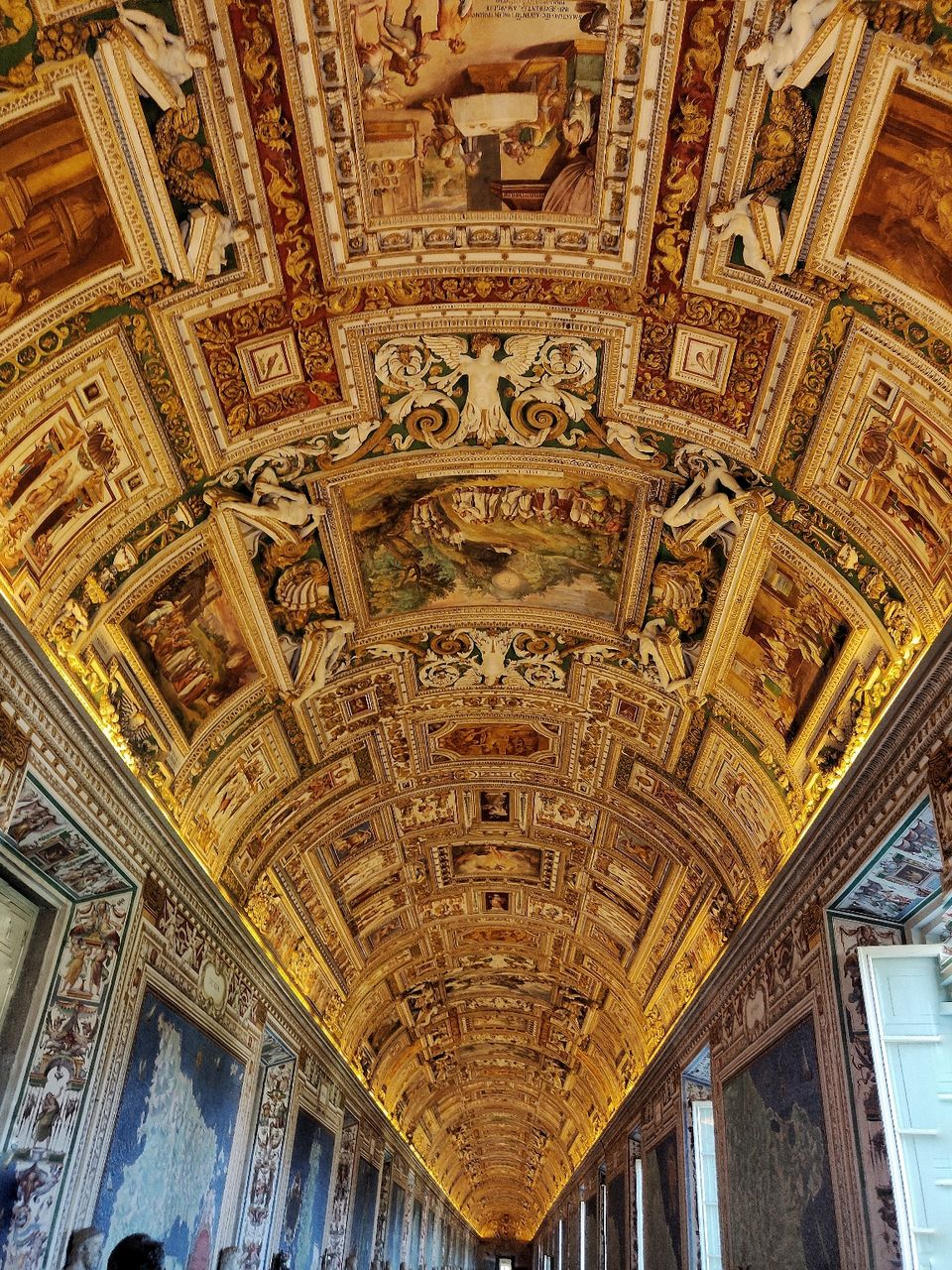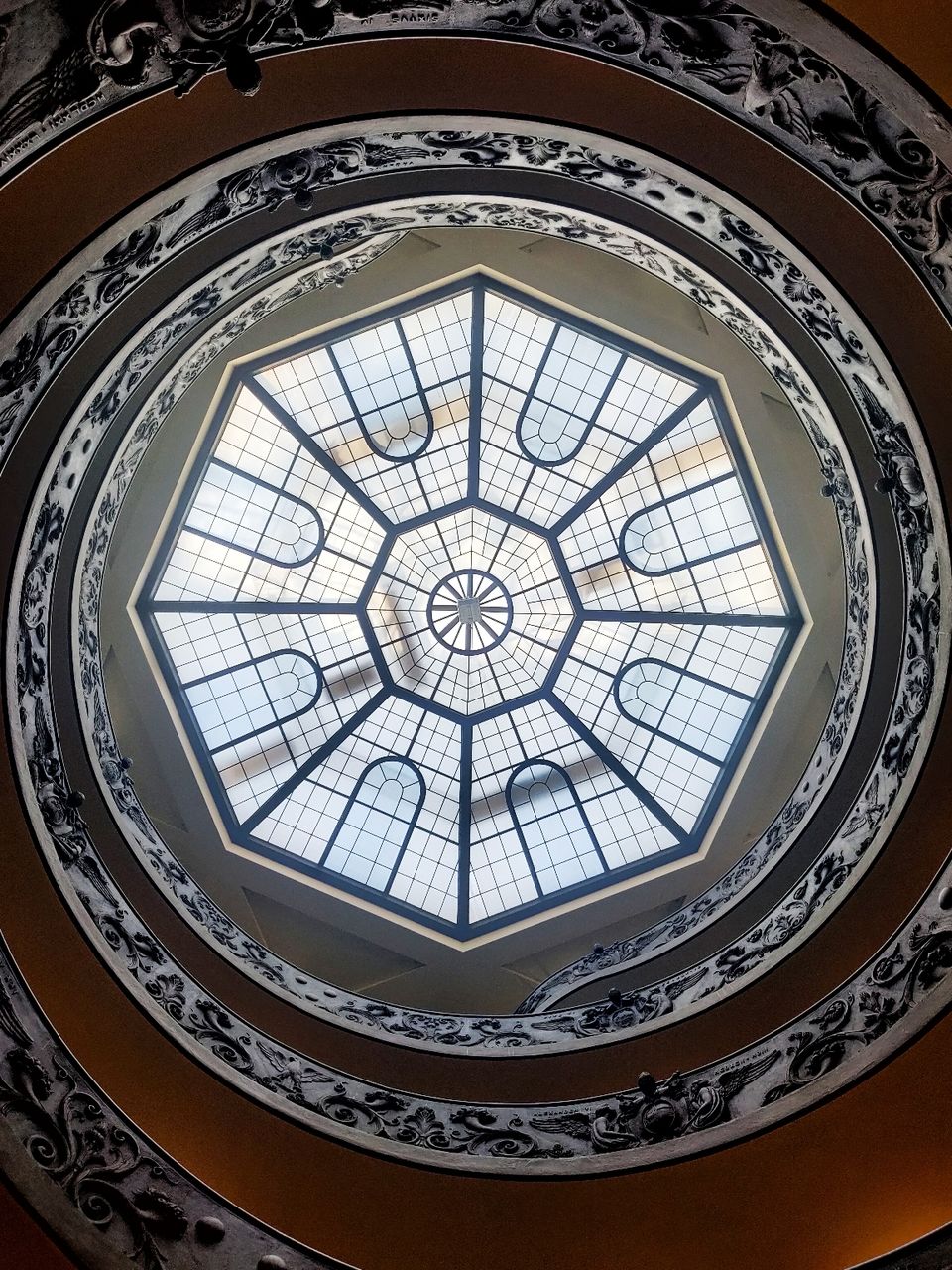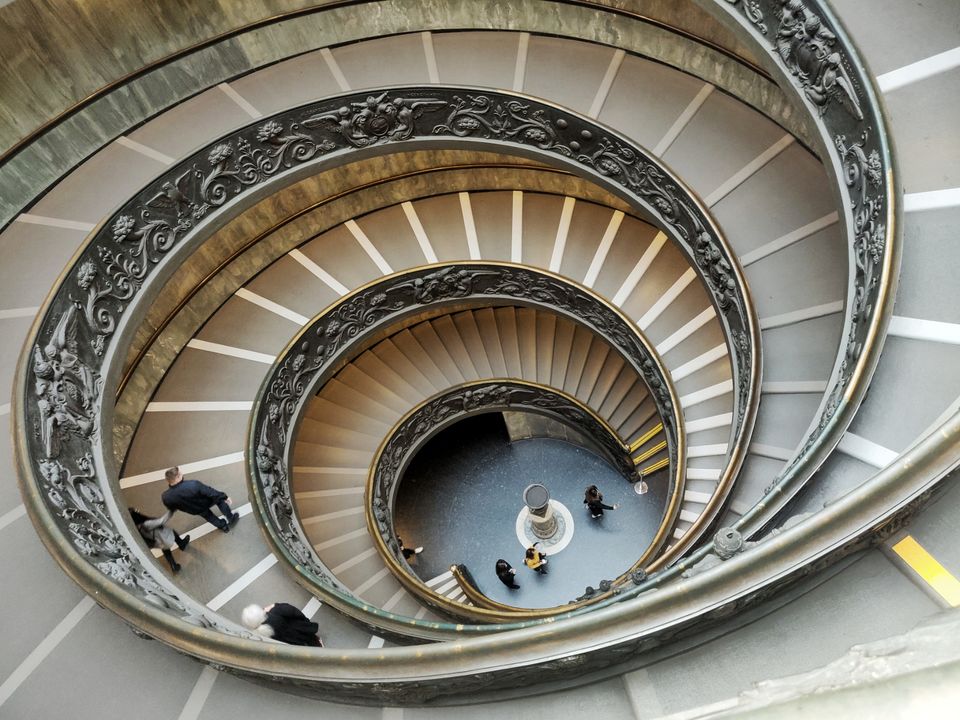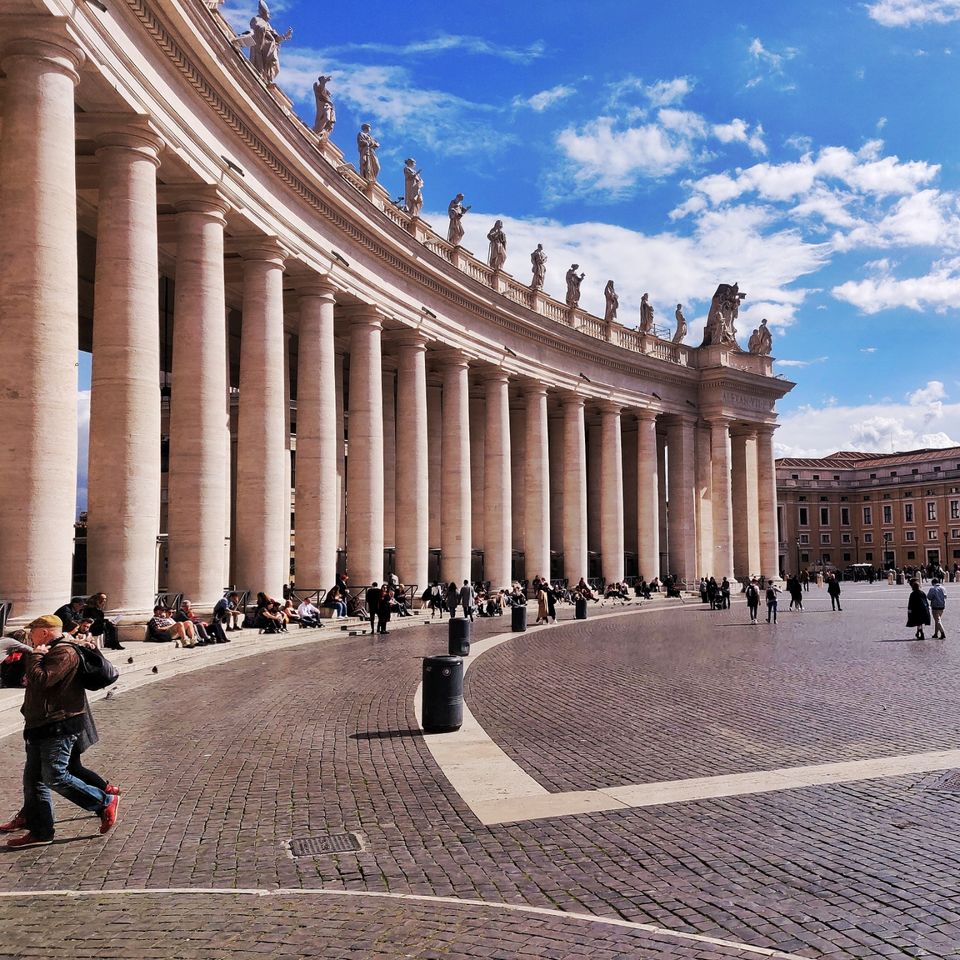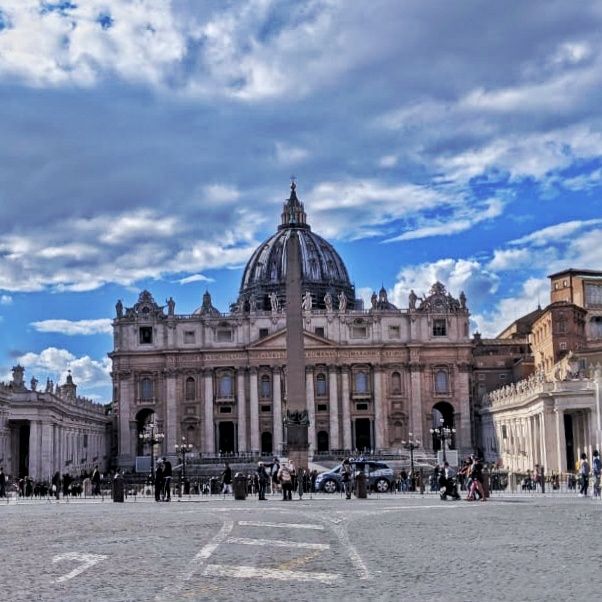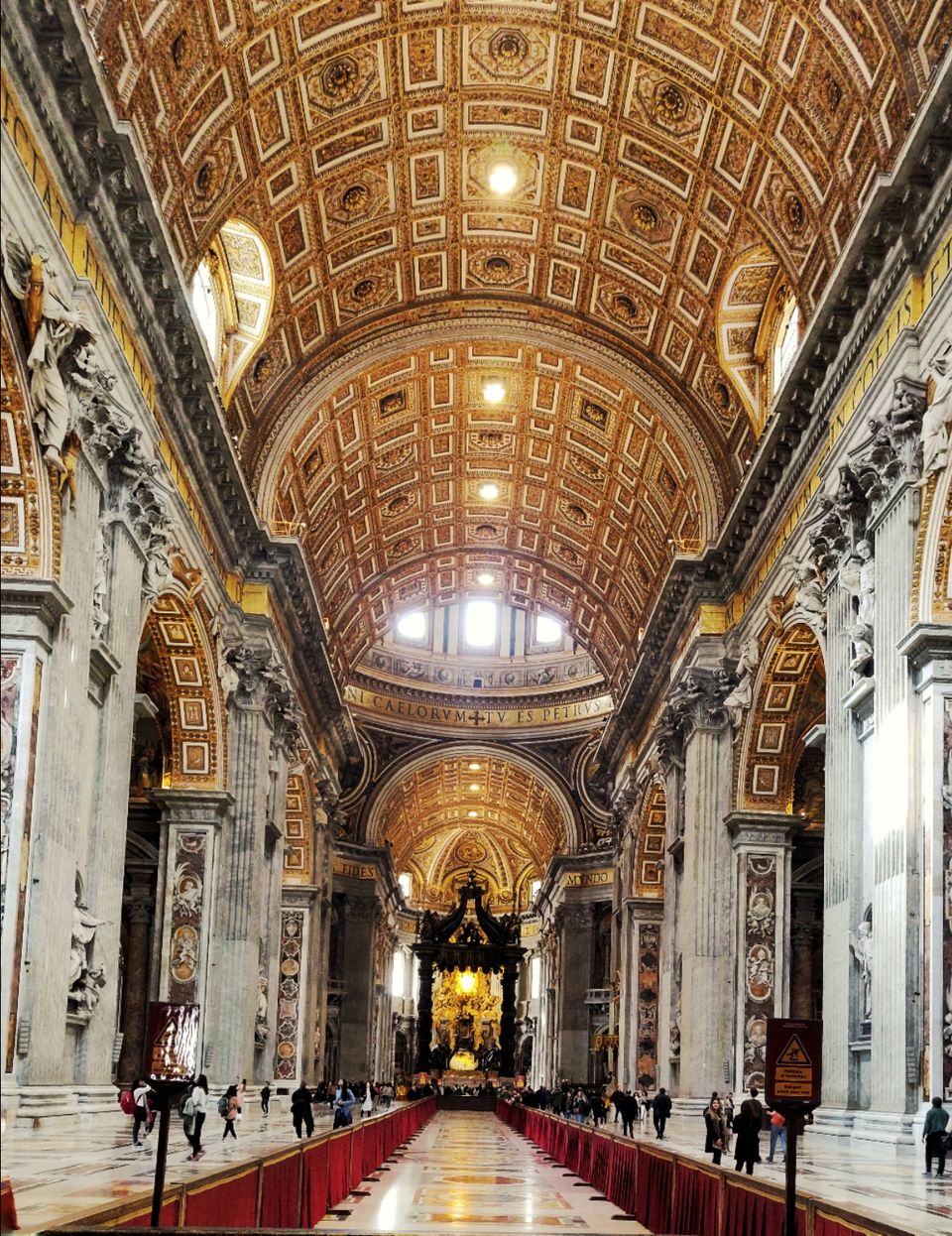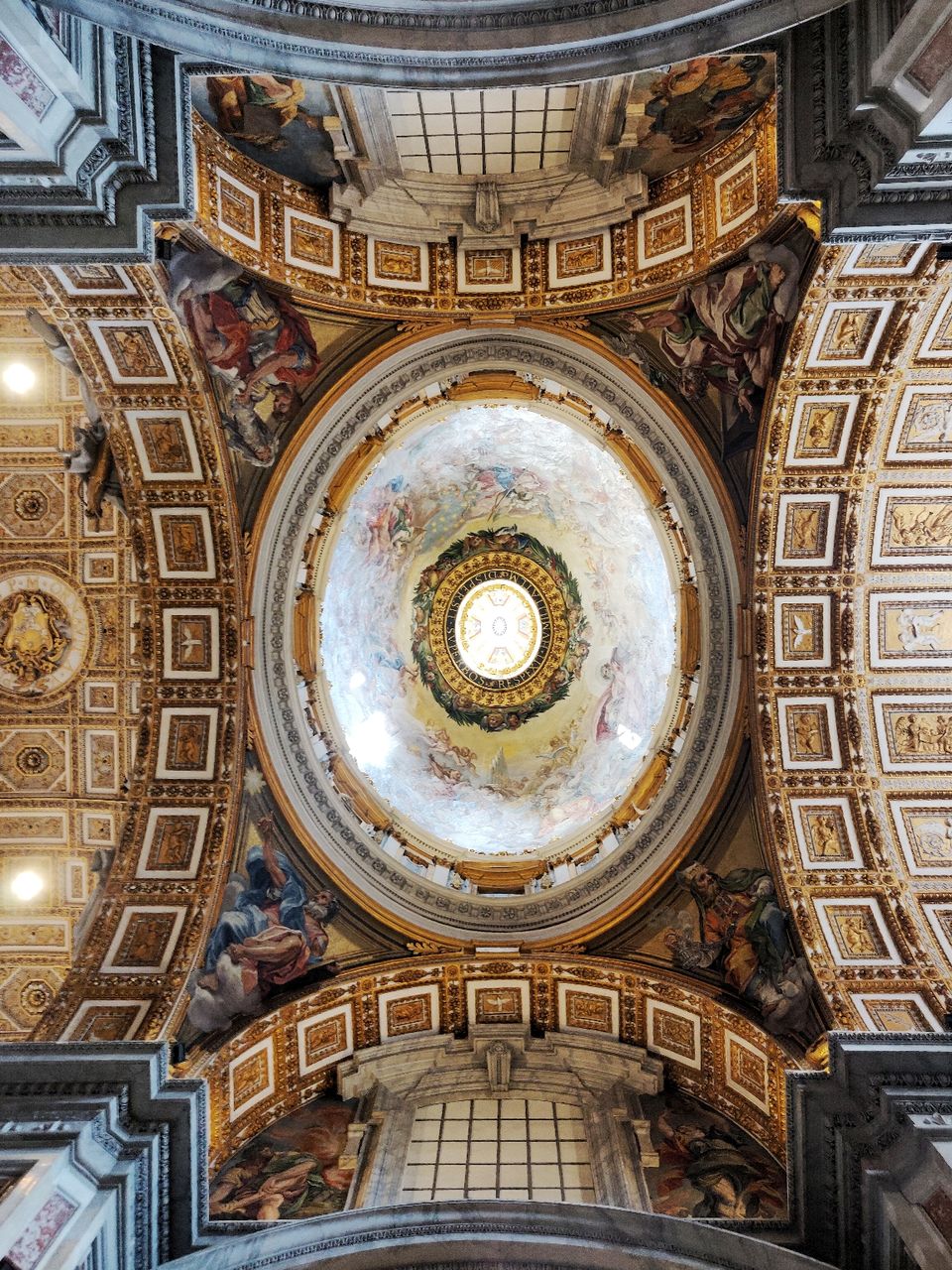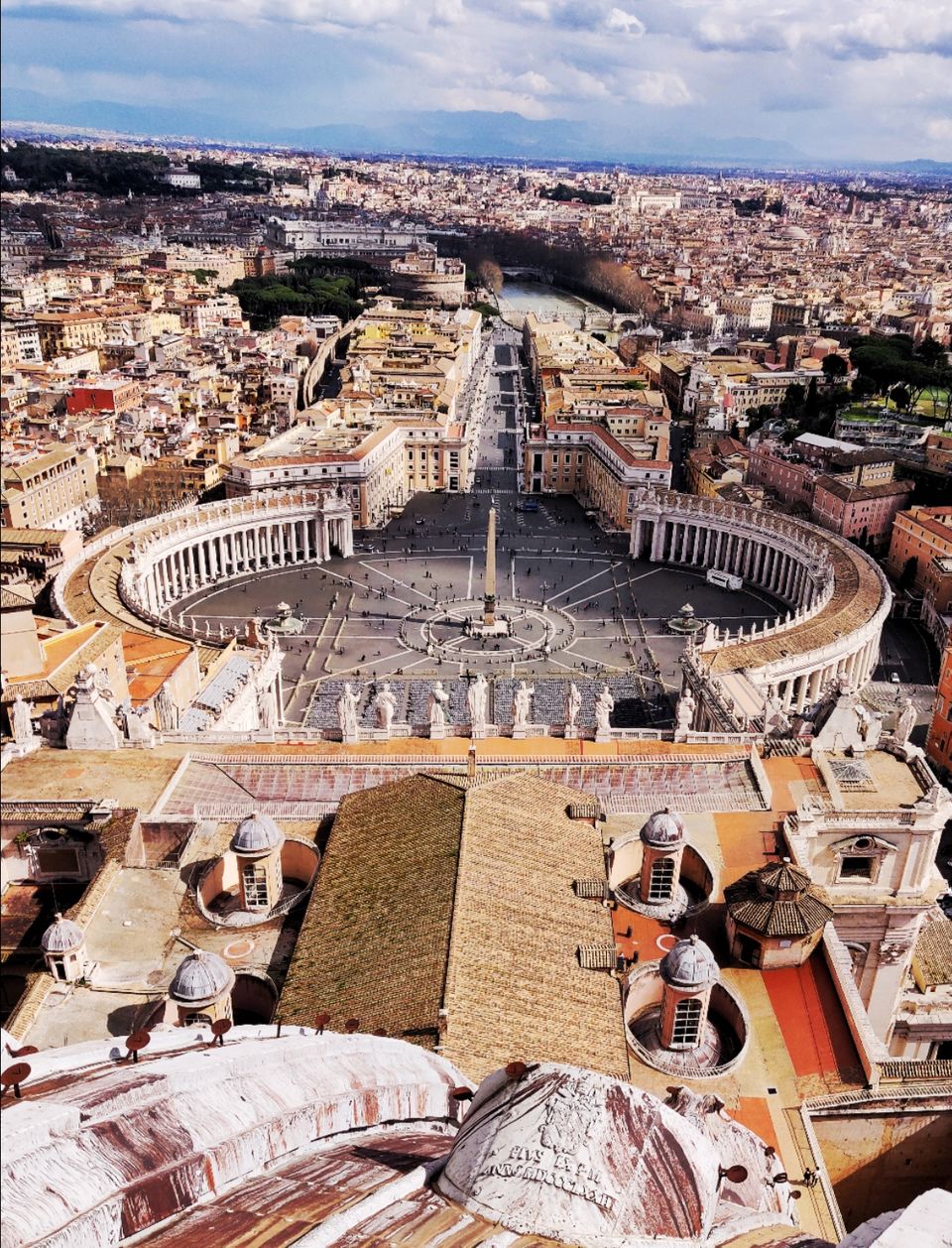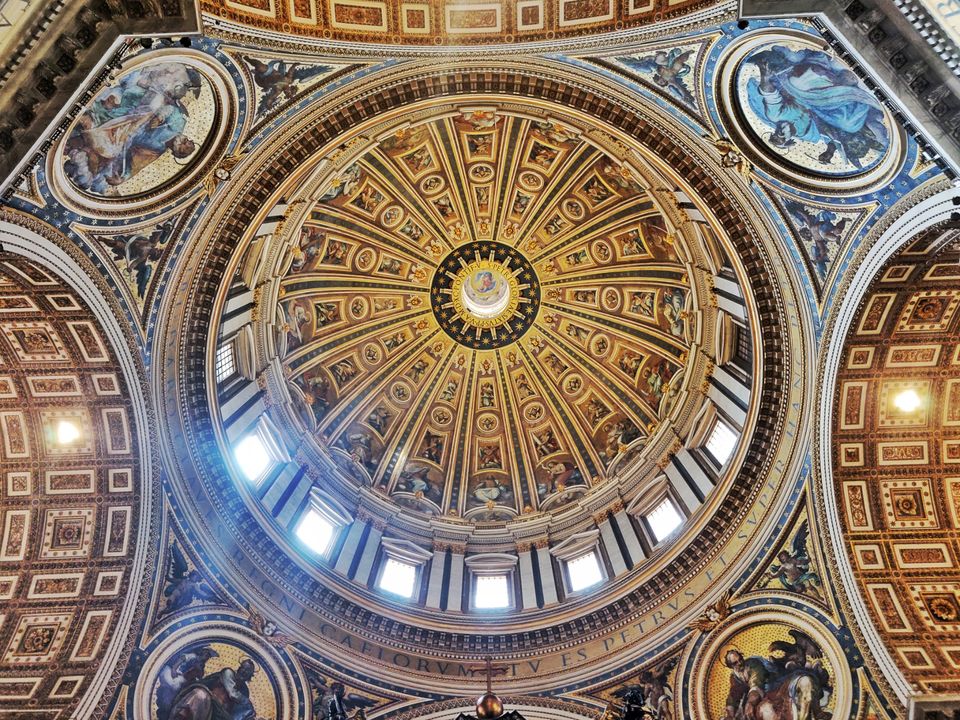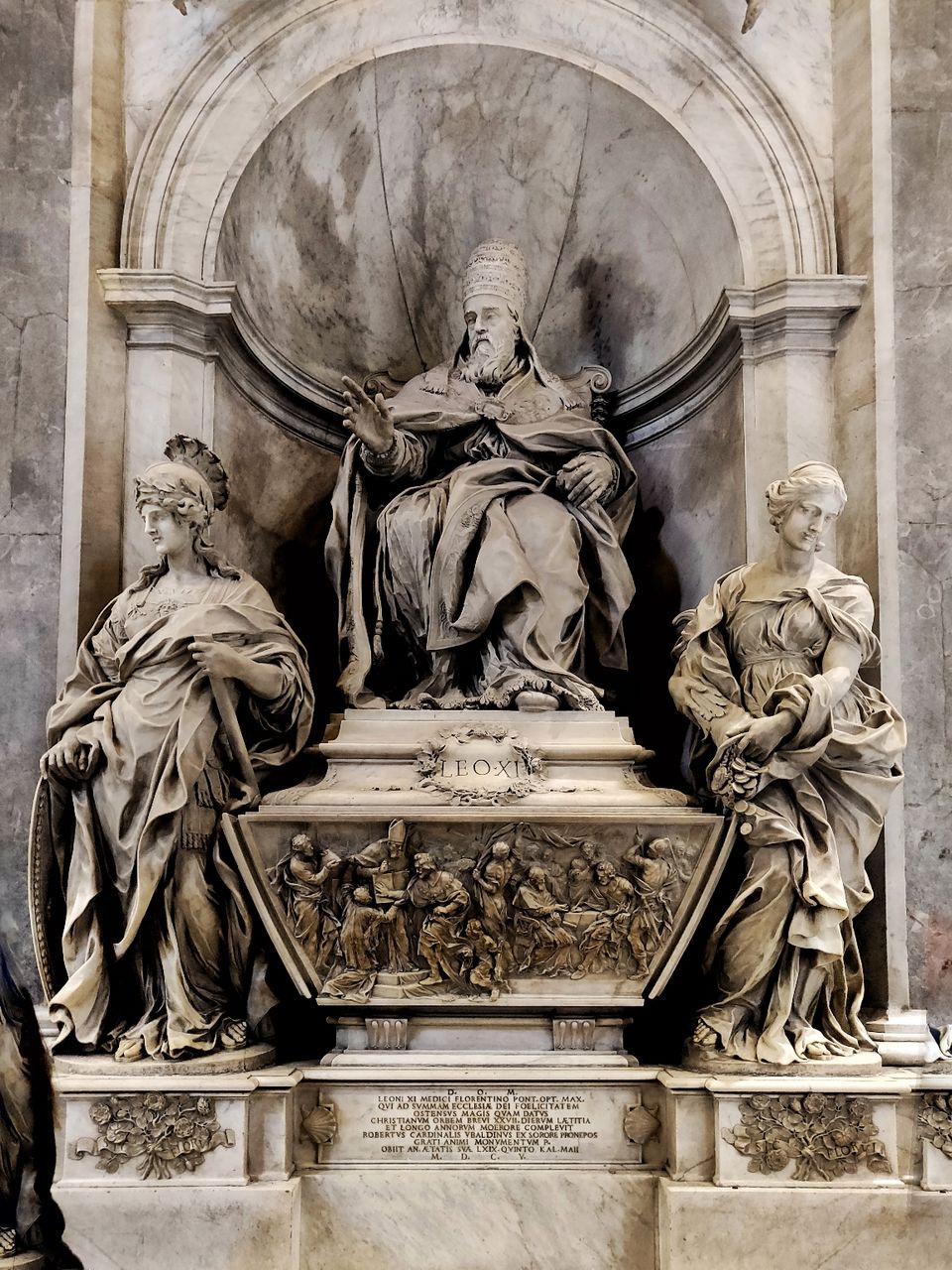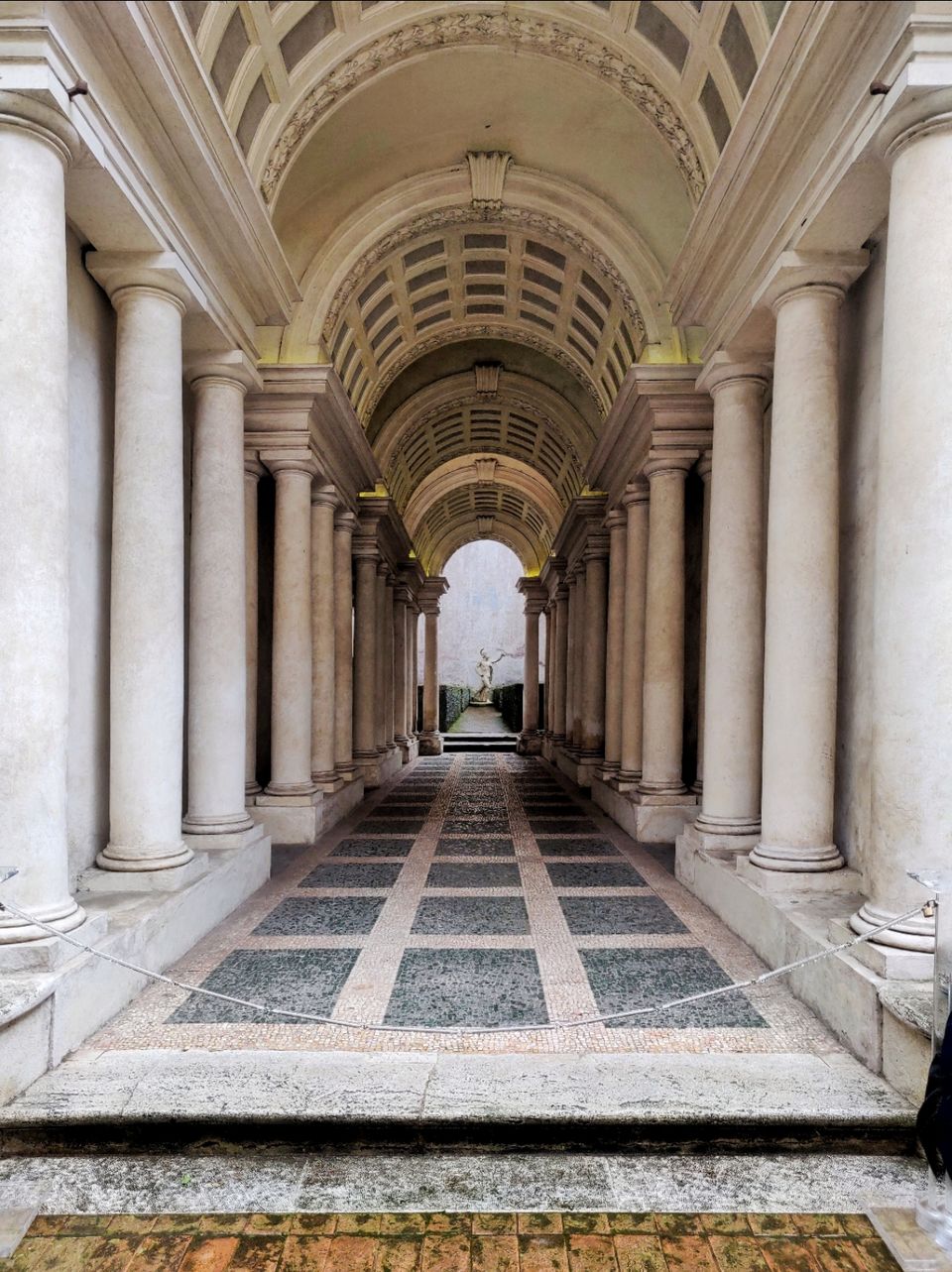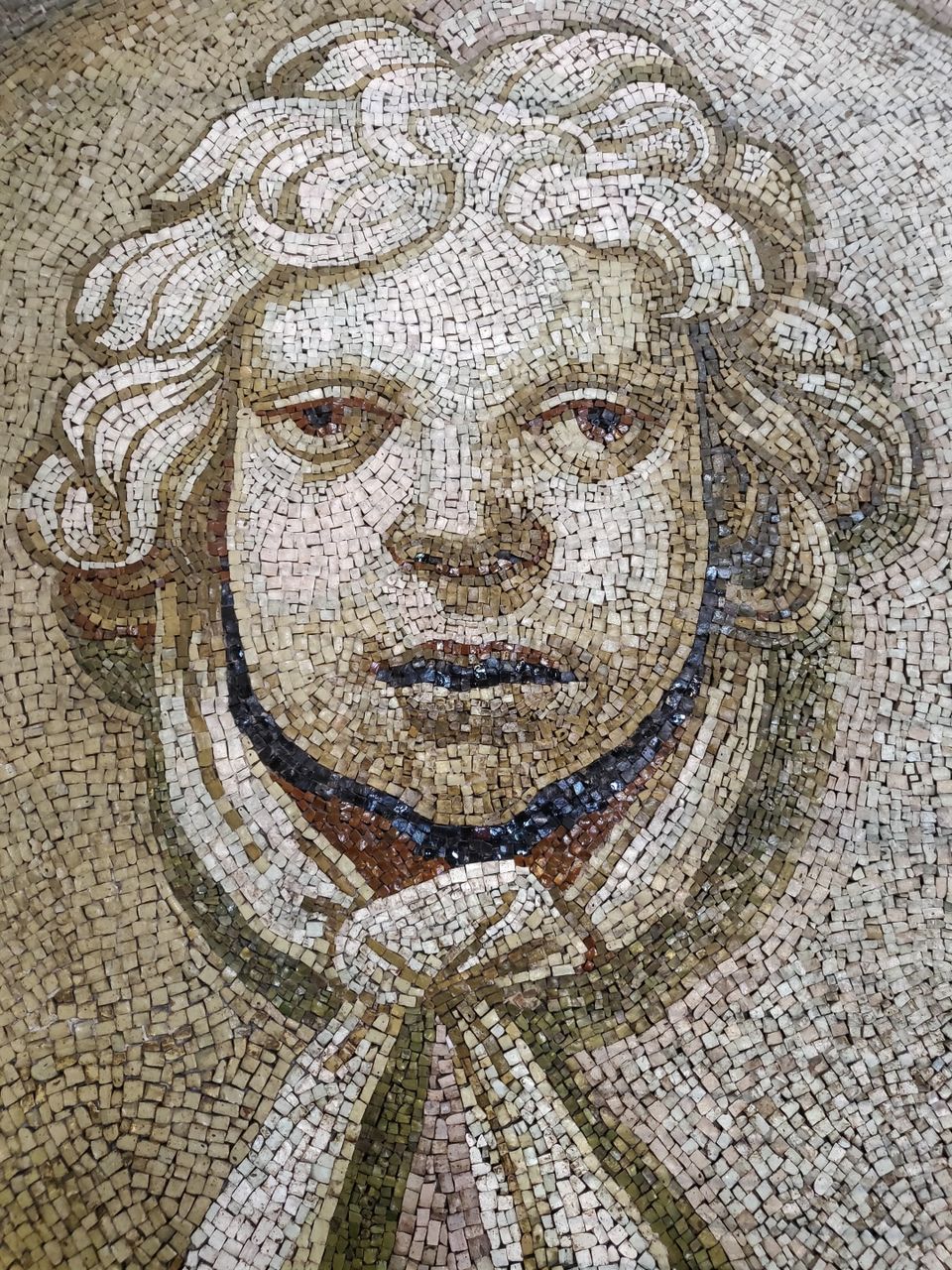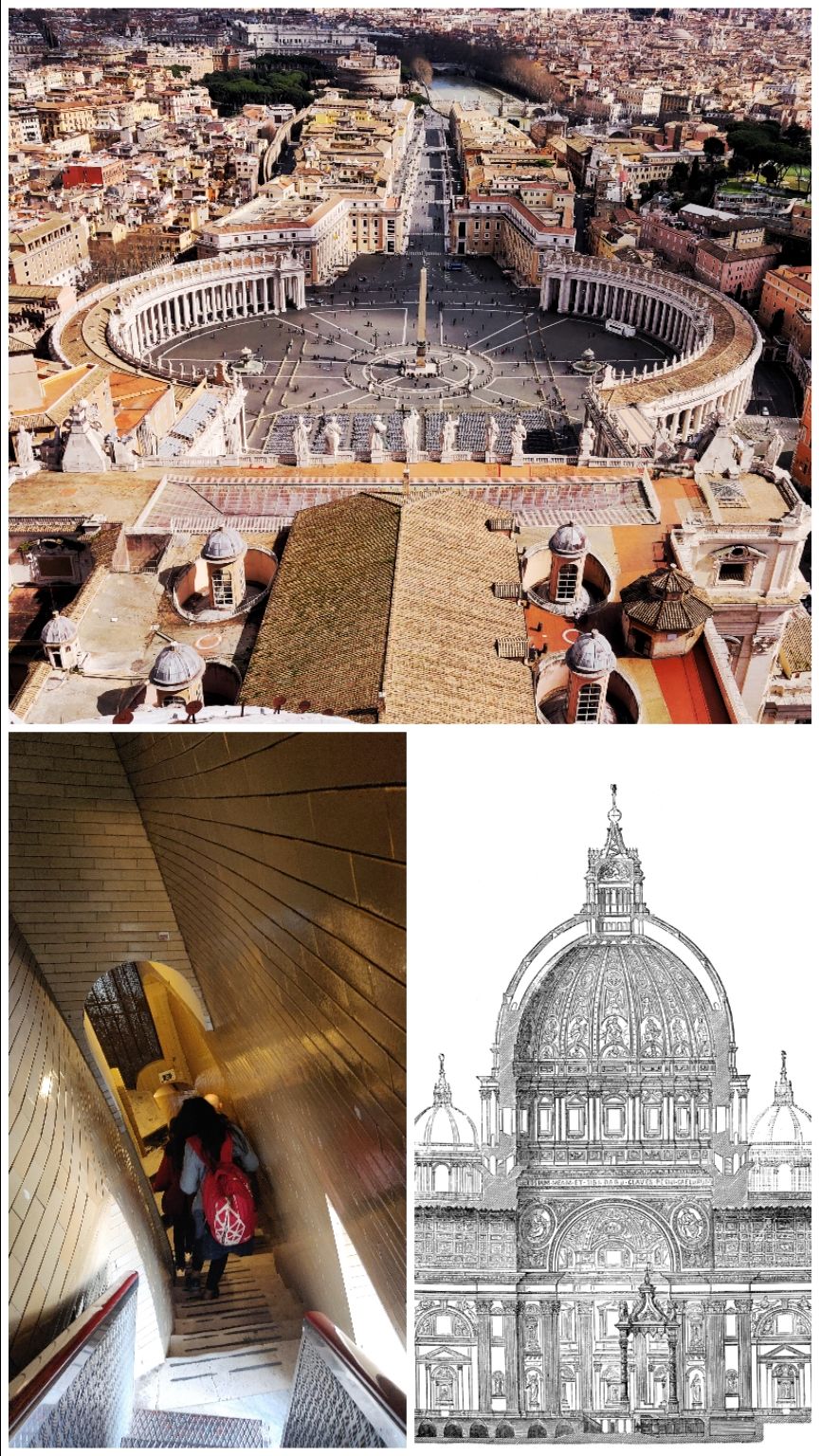 Next day we started with Piazza Novana one of the famous plaza in Rome which was converted into a plaza from a circus arena and three fountains were placed. Central fountain- Fonatana dei Fiumi represents four continents with four major & sacred rivers in the world- Ganges represents Asia, Nile represents Africa, Danube represents Europe, Rio de la plata represents America. This fountain faces Saint Agnese in Agone church in Baroque style on a square plan whereas it's facade says a different story.
Then we visited another church opposite to Agone church named Nostra Signora del Sacro Cuore with a very simple and plain facade but intricate carvings inside the church.
And after visiting this our bad luck starts and next church + museum were closed. Then we went to visit Pantheon and we got to know that Italian government issued lockdown due to COVID-19.
So after that we visited Fontana dei Trevi which is famous for it's coin throwing thing and it's baroque sculpted figures.
Then we decided to look for some modern buildings and found one: MAXXI - National Museum of 21st Century Art by Zaha Hadid unfortunately it was closed as well so we just took a round and had famous Italian Gelato.
Then we visited Villaggio Olympico and Auditorium Parco della Musica by Renzo piano from outside.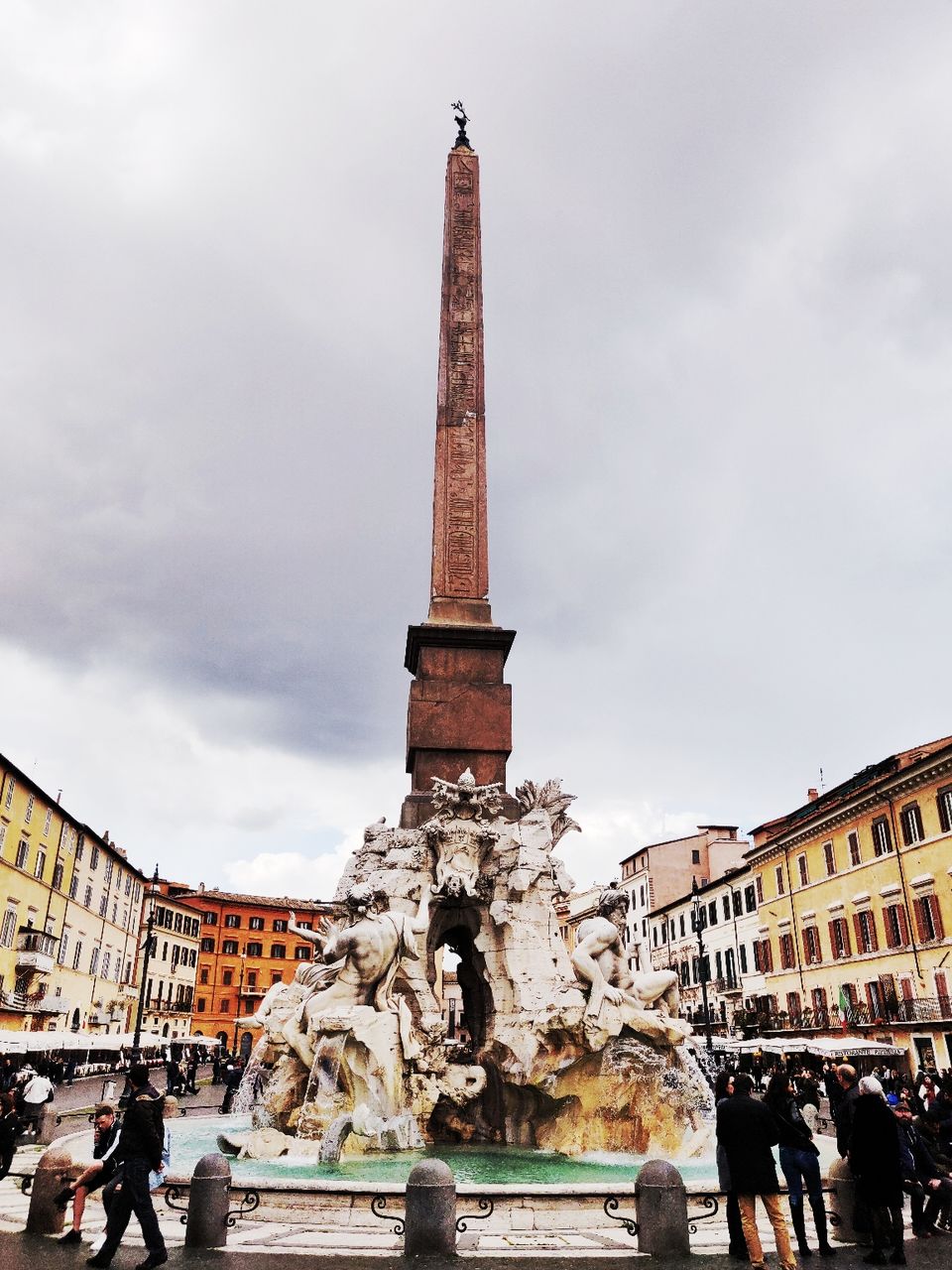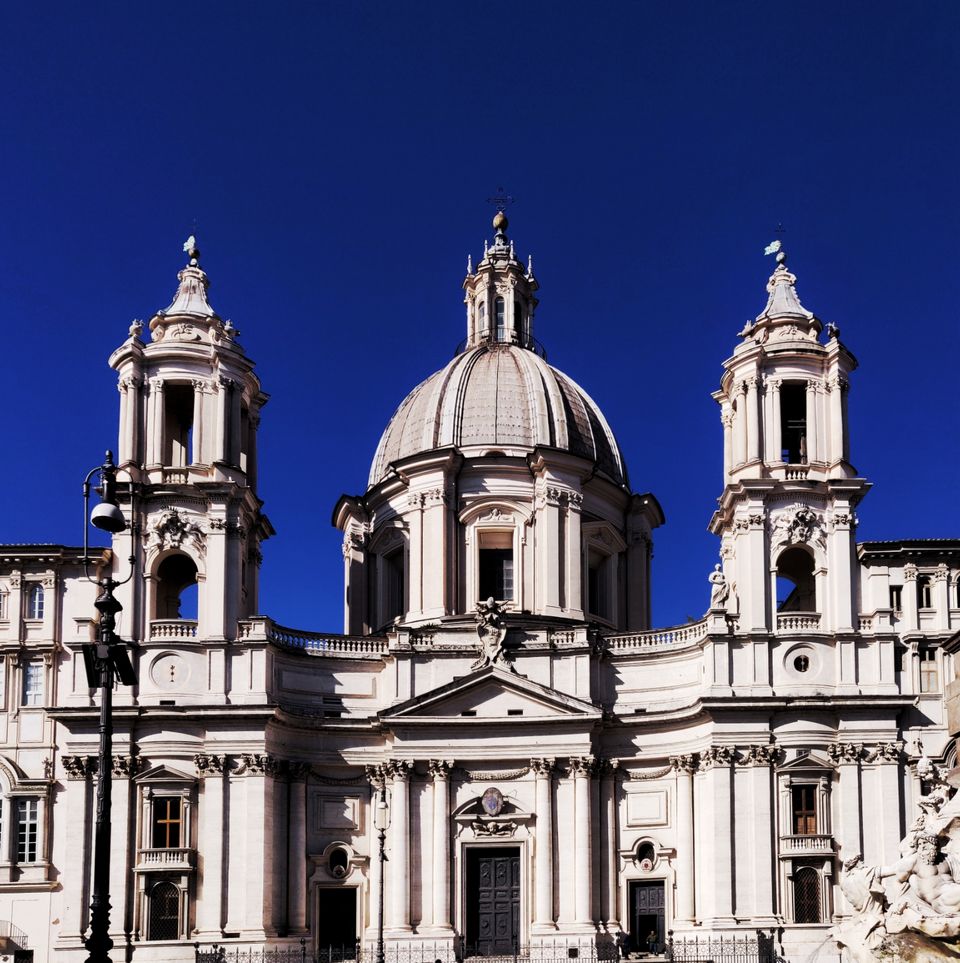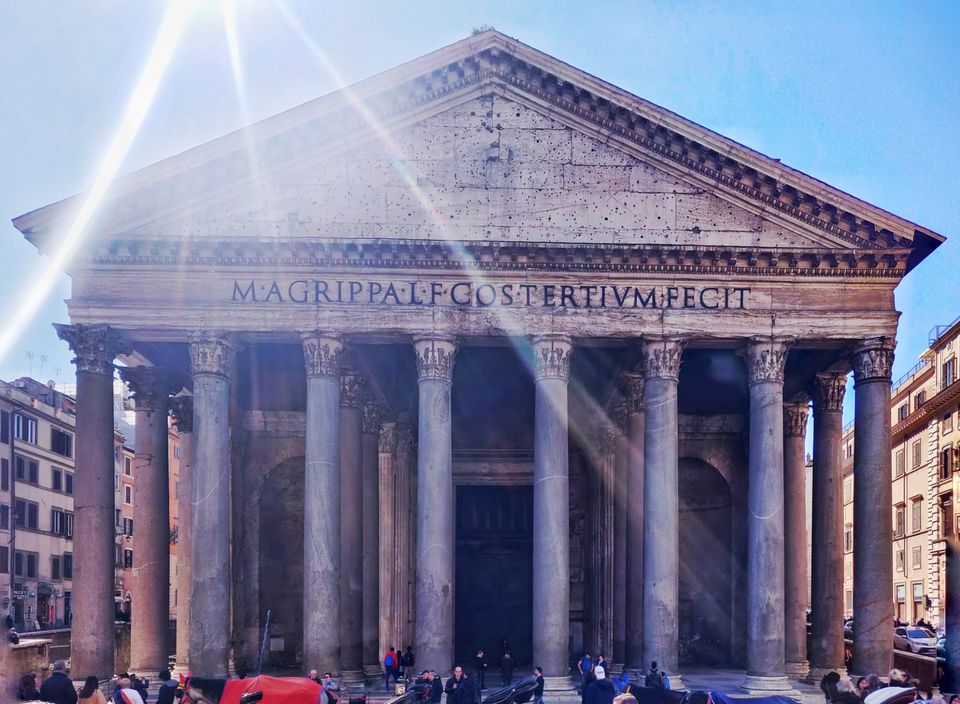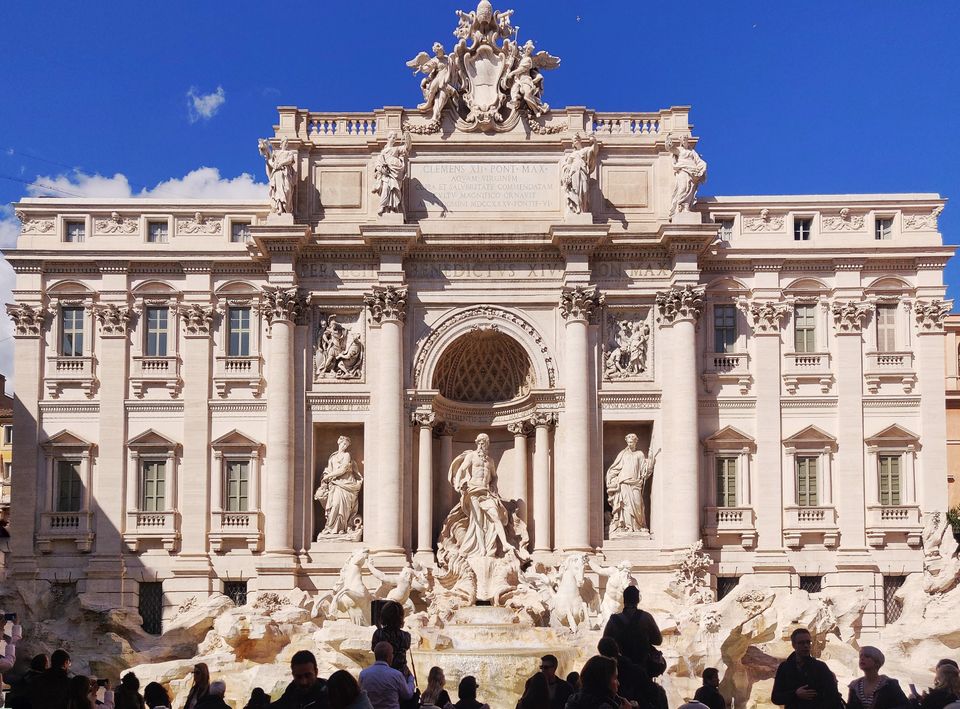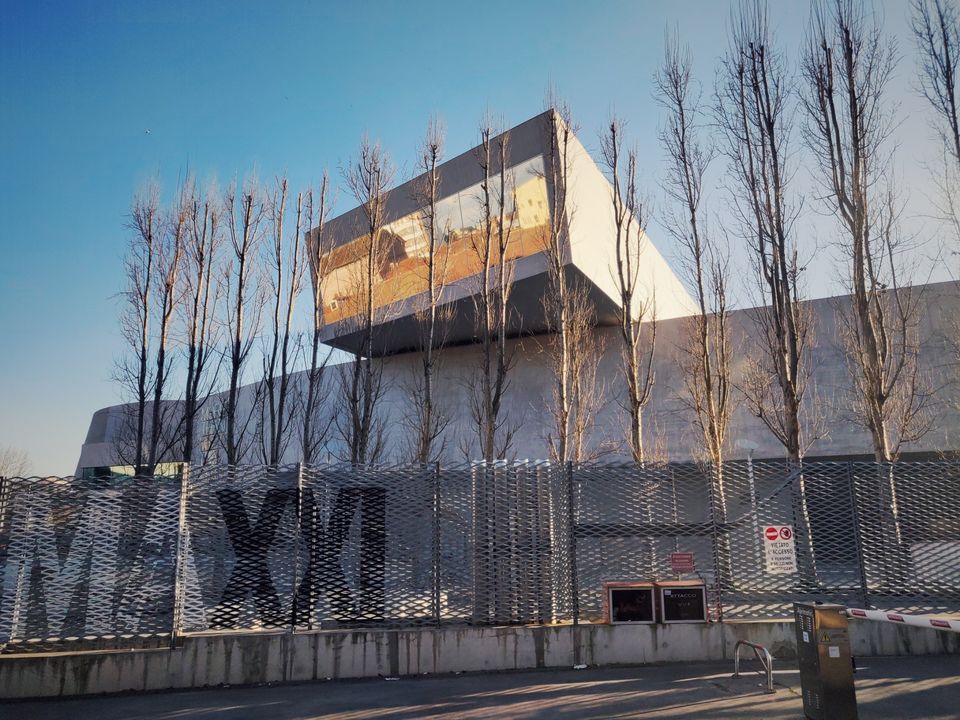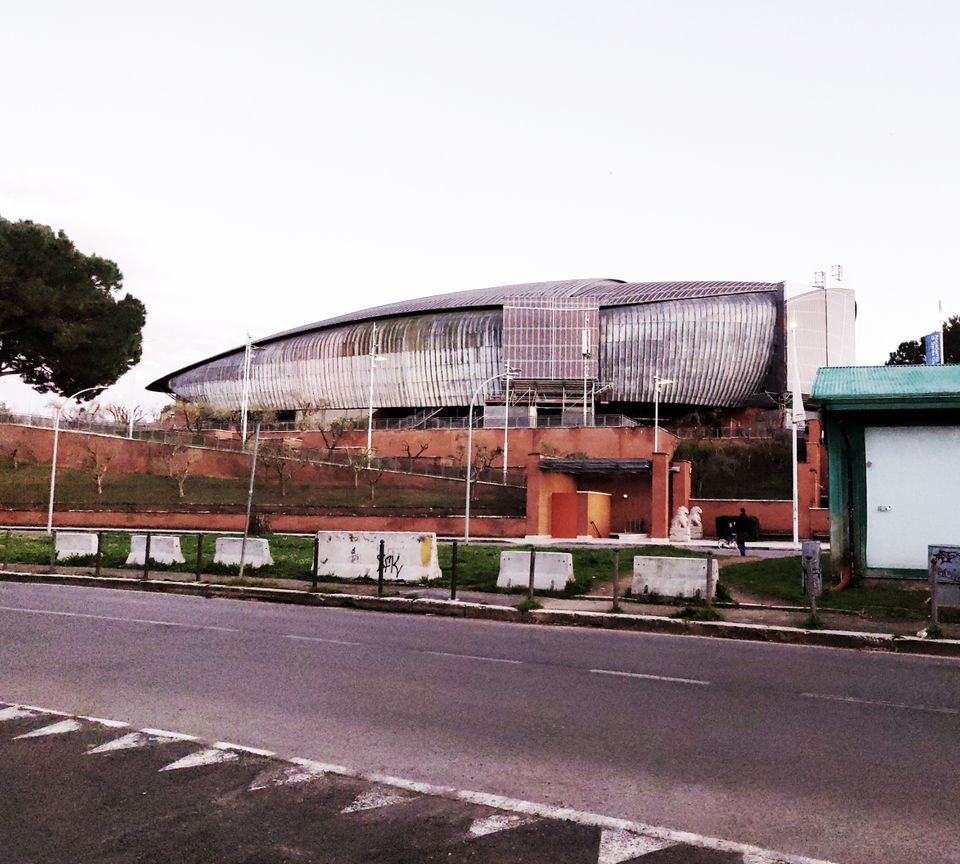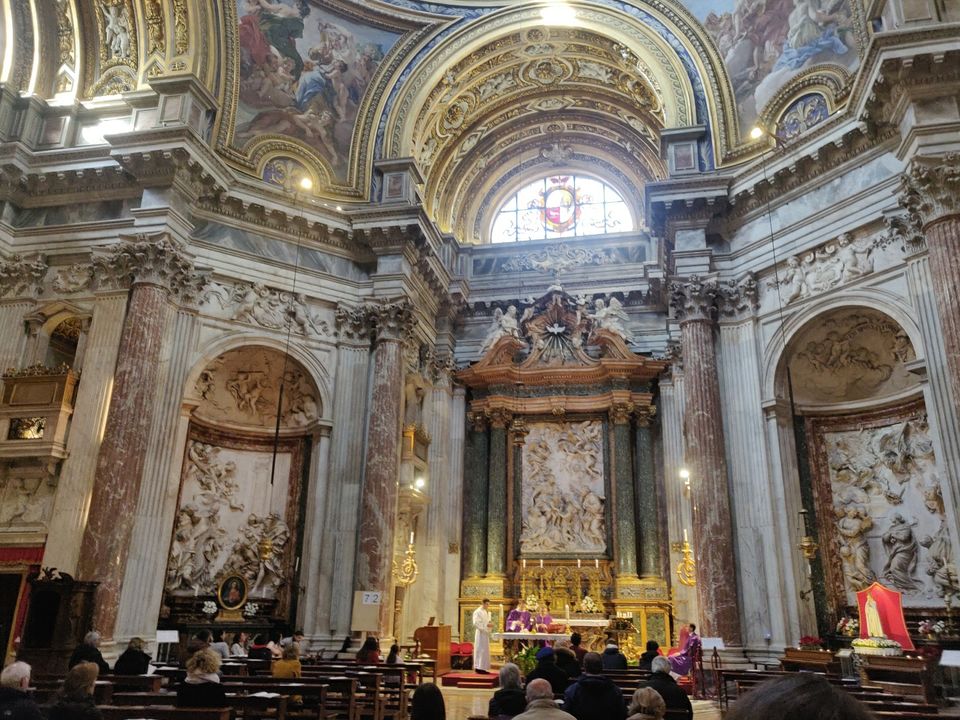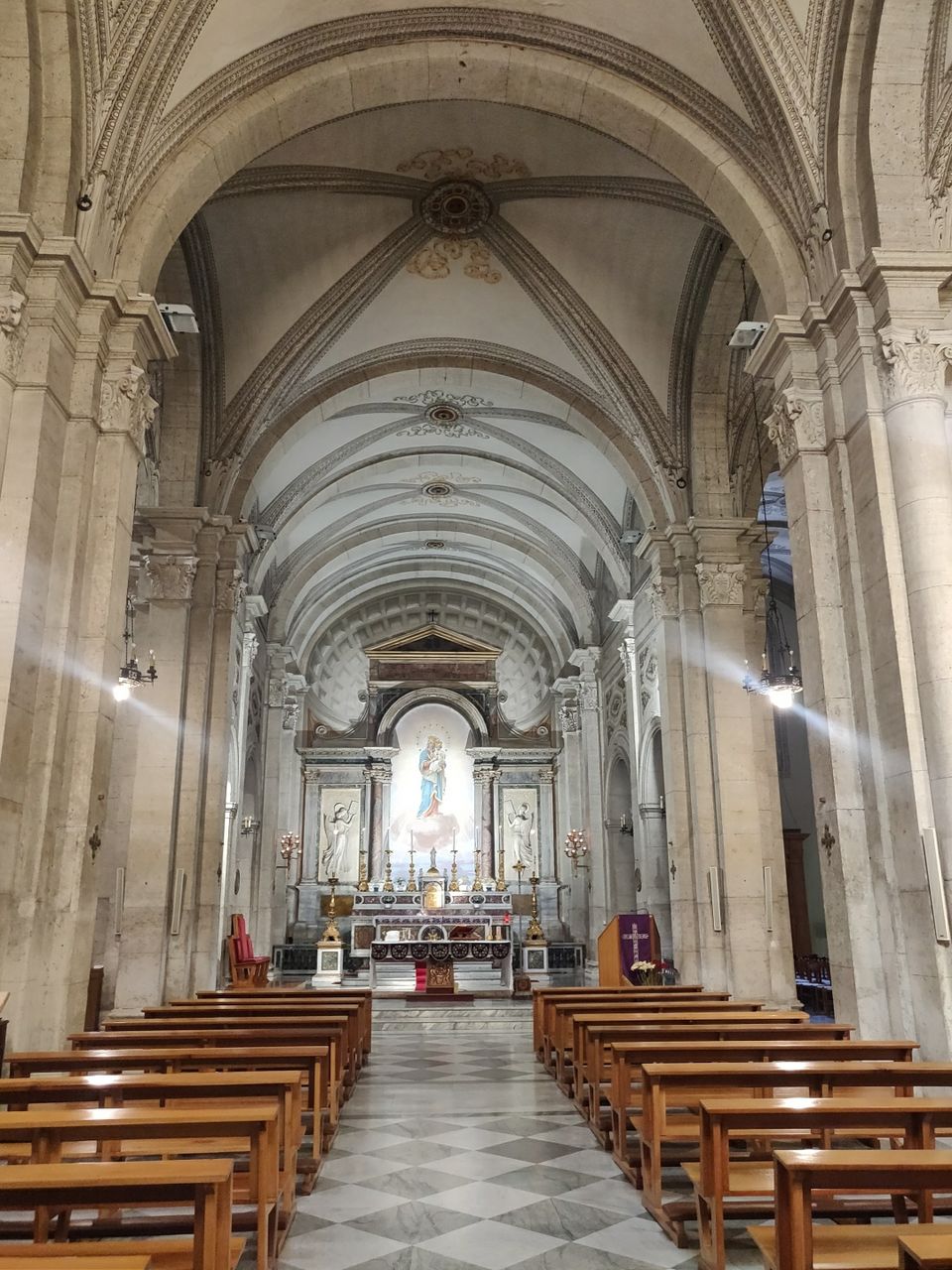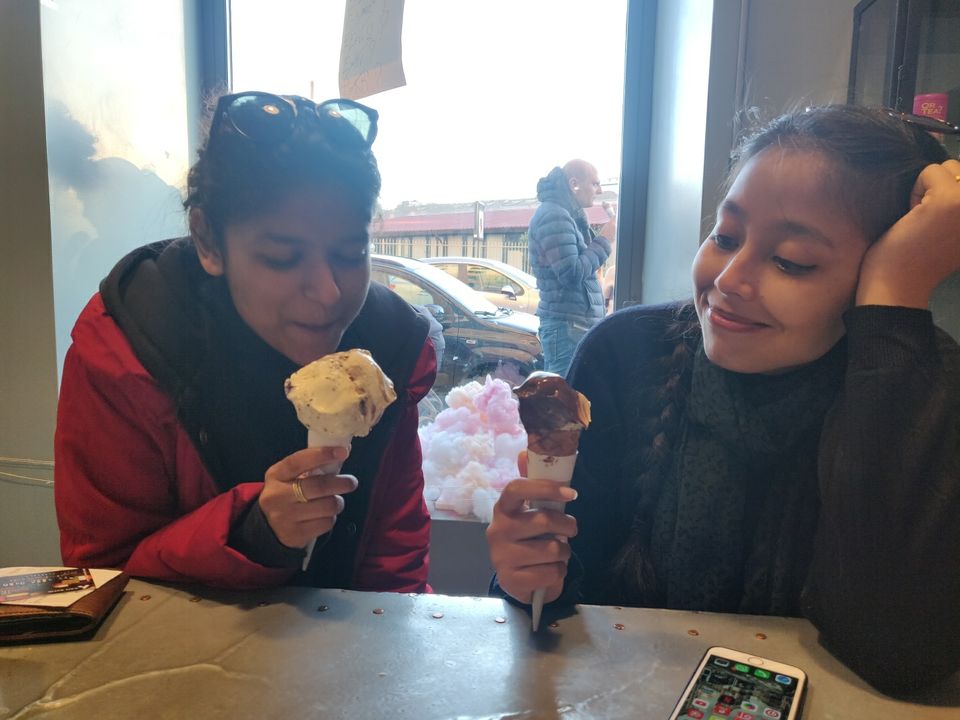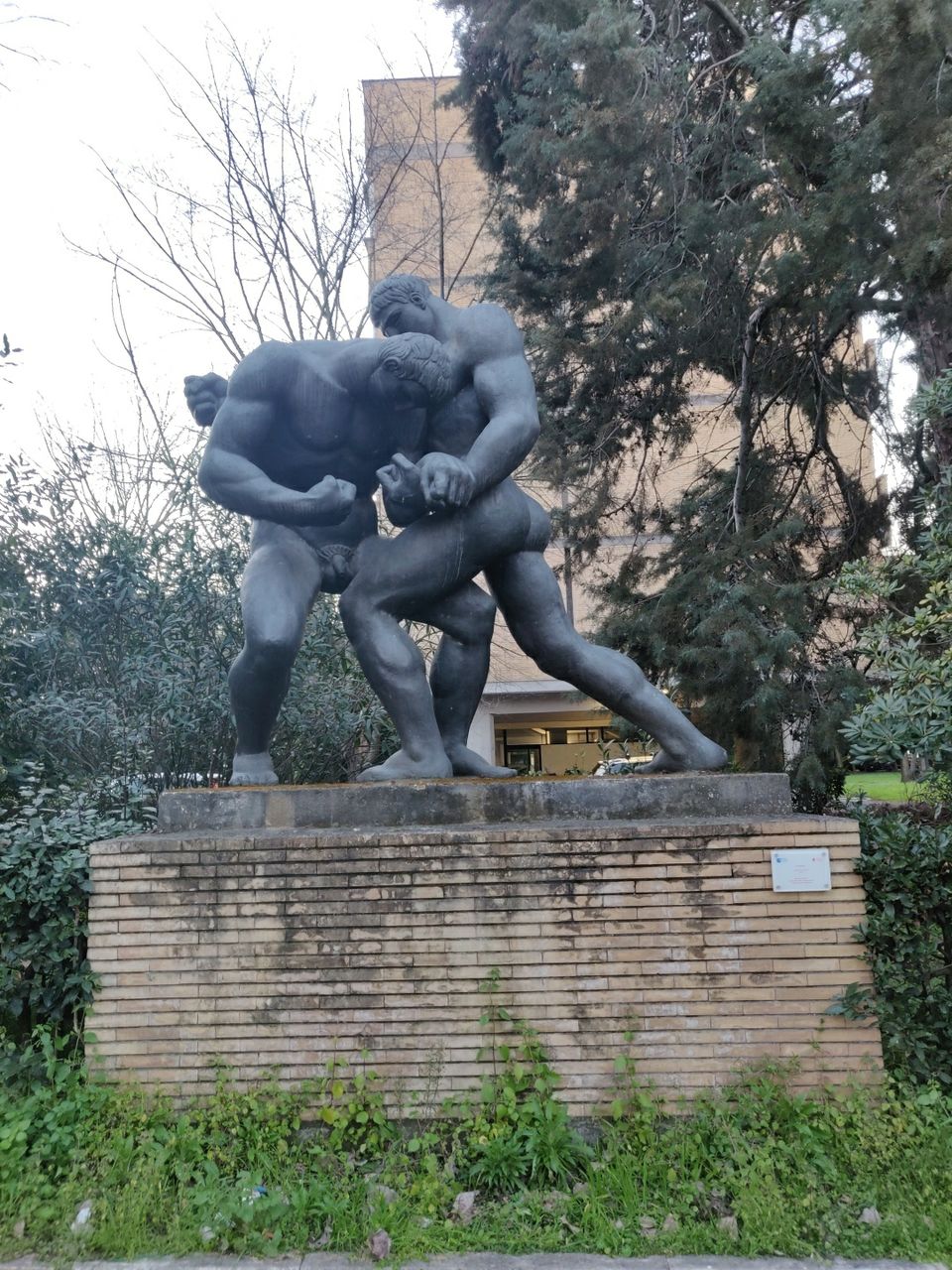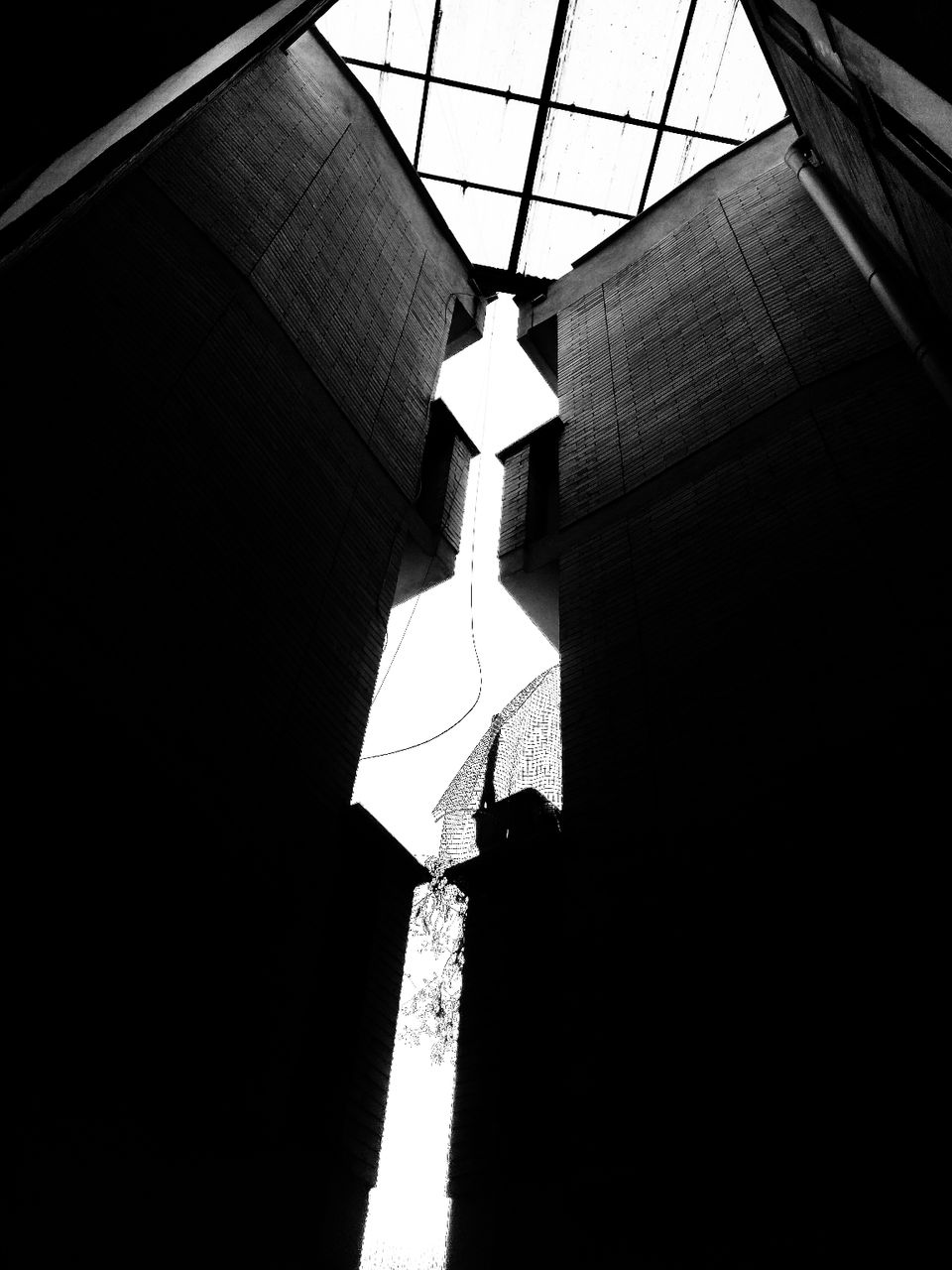 Next day we had flight in evening & we were free to do whatever we want but unfortunately most of the things were closed because of lockdown so I decided to visit places which can be seen from outside. So I started with the nearest church to my place Chiesa di Santa Maria della Vittoria which was very rich in it's intricate carvings and gold colour.
Then I headed towards Tempietto del Bramante, first independent structure by barmante famous for it's simplistic renaissance approach.
I also visited structures which was open and i could get a entry. Then i visited Circus Maximus famous for it's size before Colosseum this was the main arena used for chariot races and other events, now it doesn't even has some ruins it's just a contoured land with it's ancient name.
Then I went to see Colosseum ofcourse it was closed as well but it looks more beautiful from outside than inside so I didn't feel that bad for this. It was so good & huge and now I can imagine why it's one wonder of the world.
Last but not the least I visited Basilica Papale di Santa Maria Maggiore, 5th century structure famous for it's mosaics on floor and ceiling.
And then we took a bus from Termini station 6€ each to Fiumicino airport.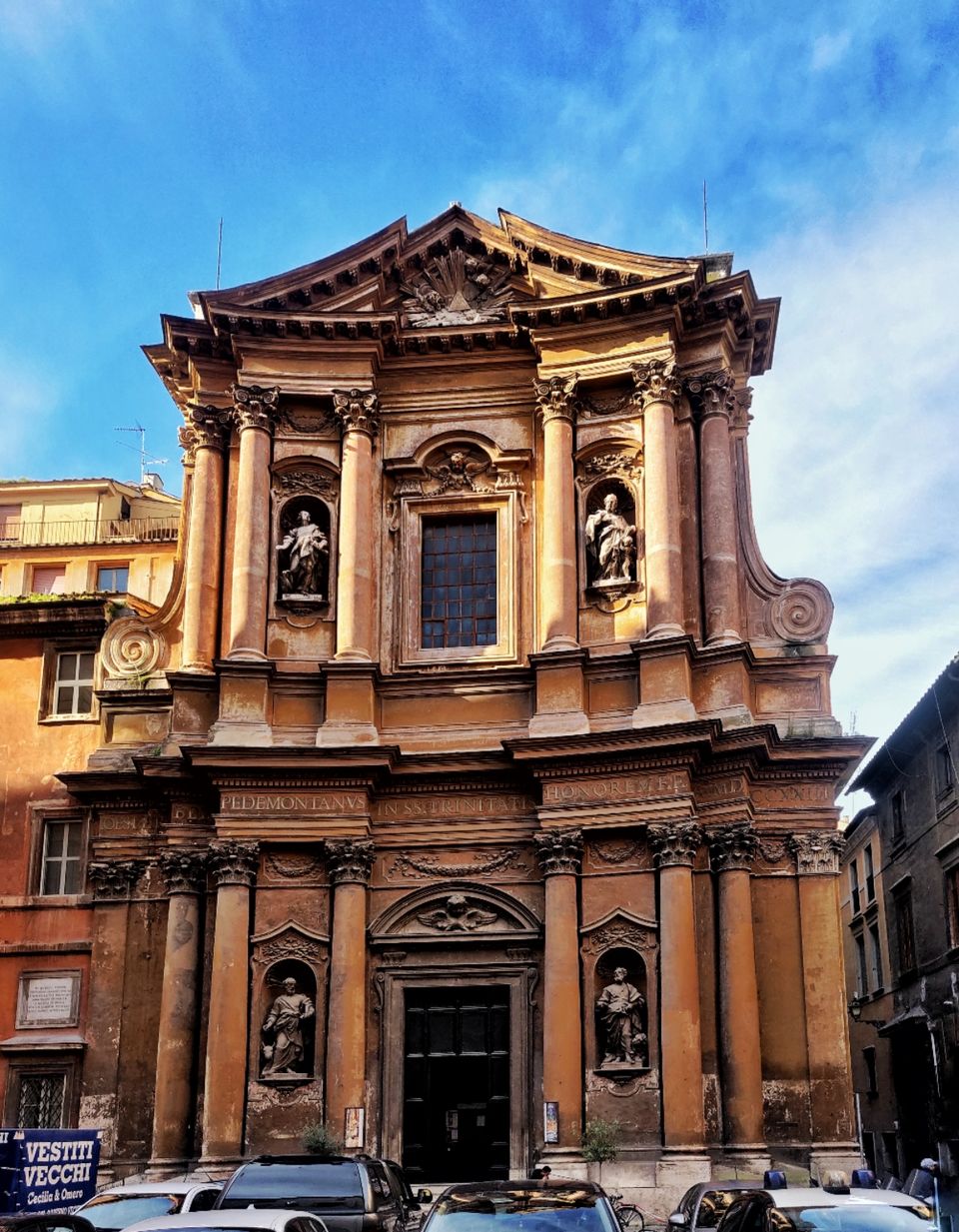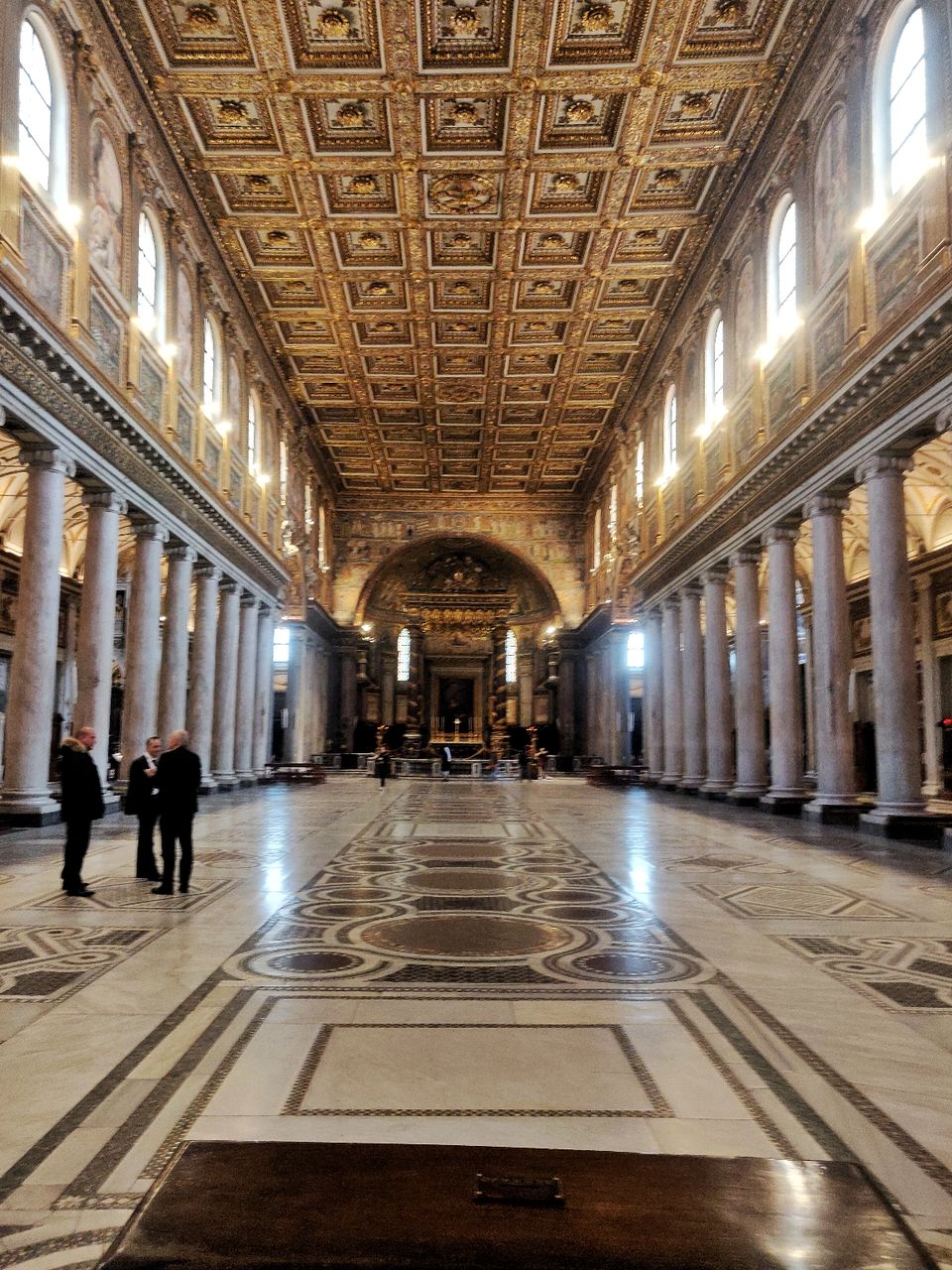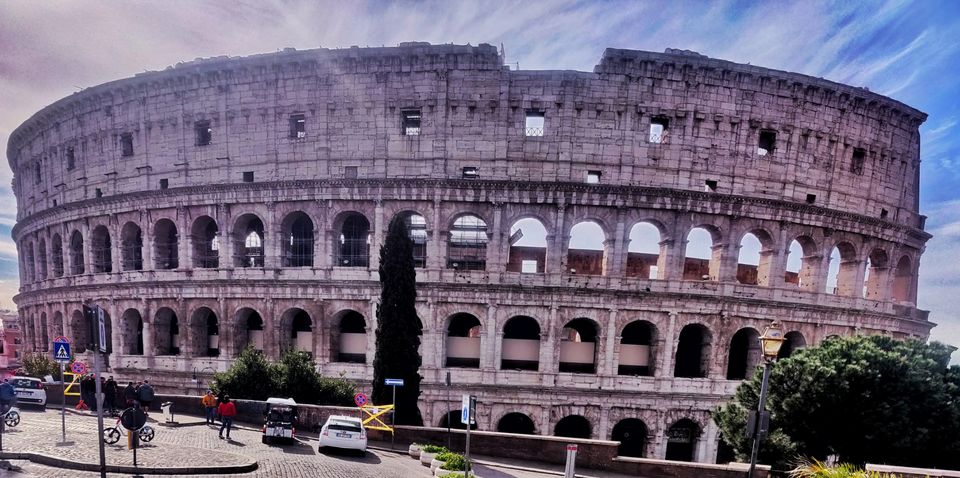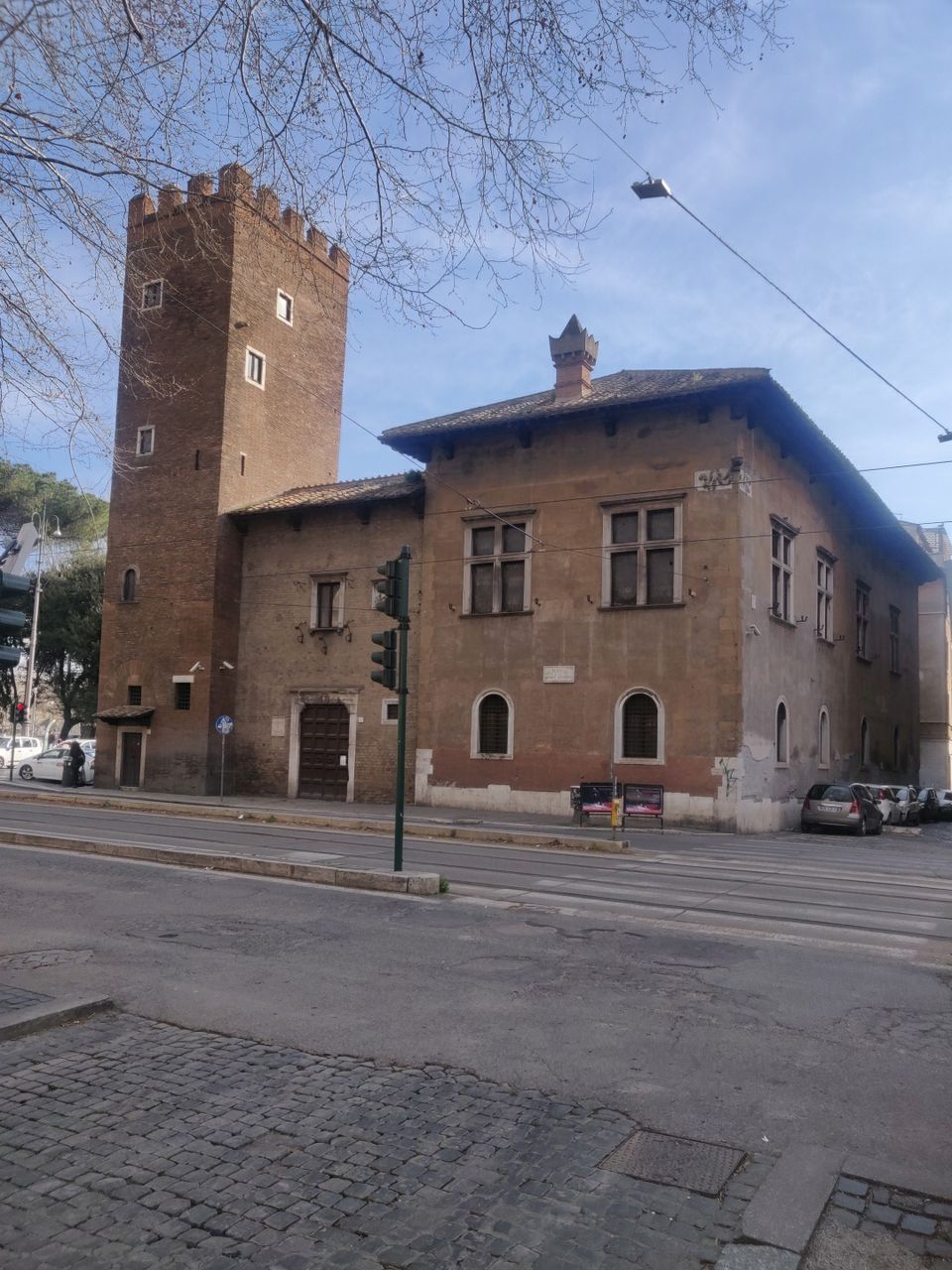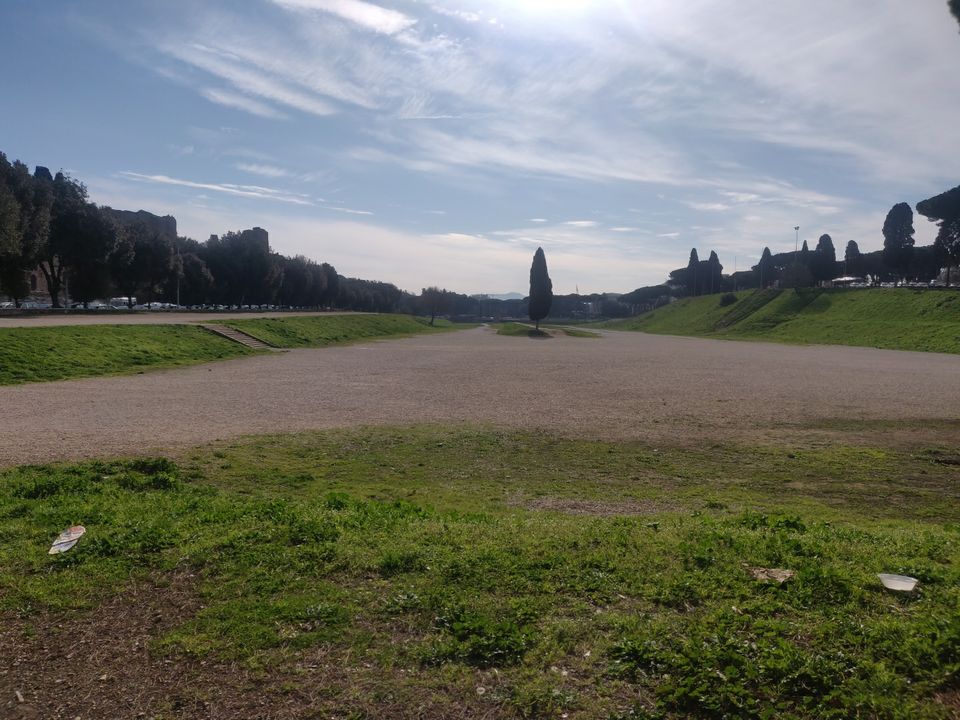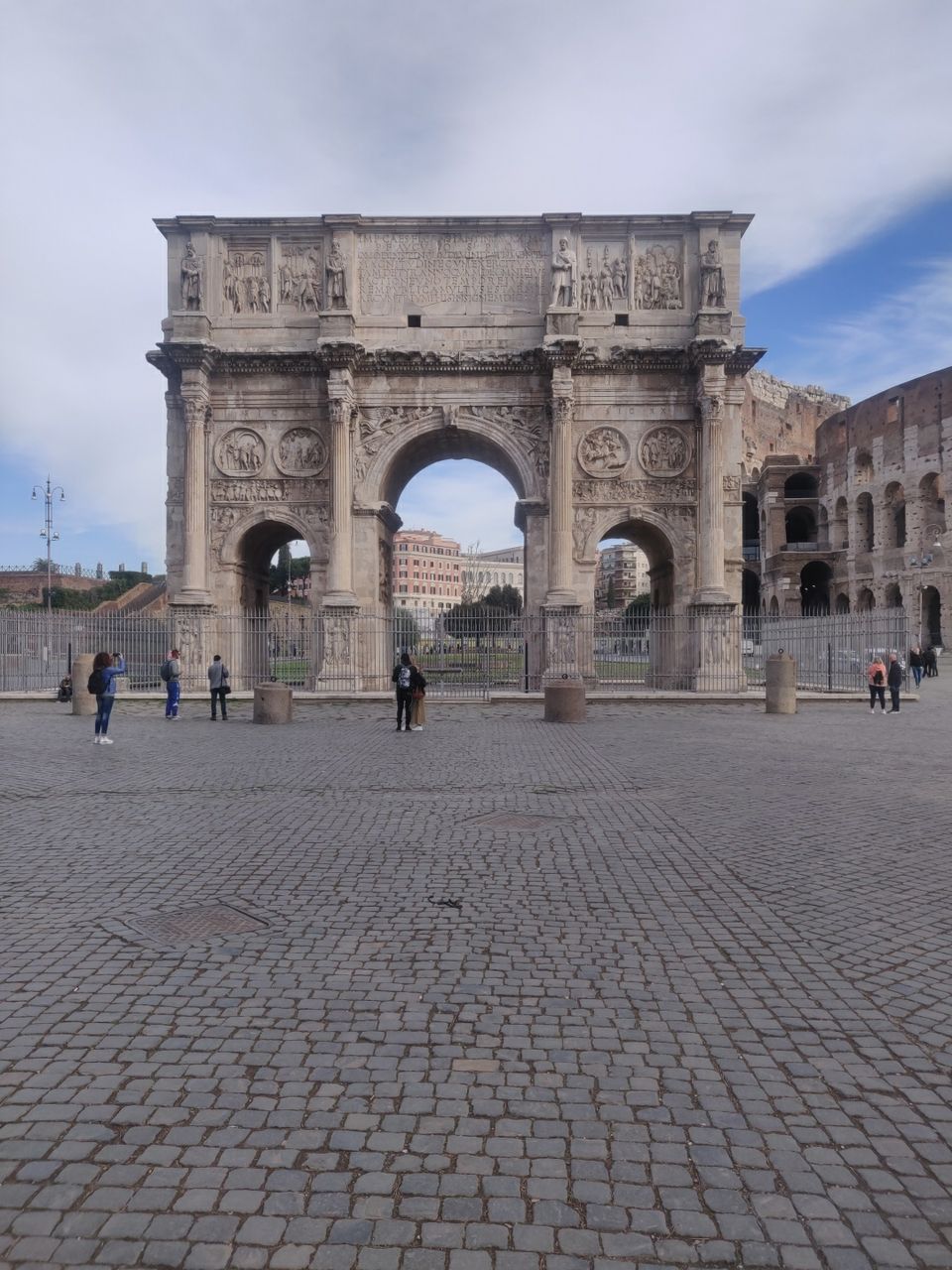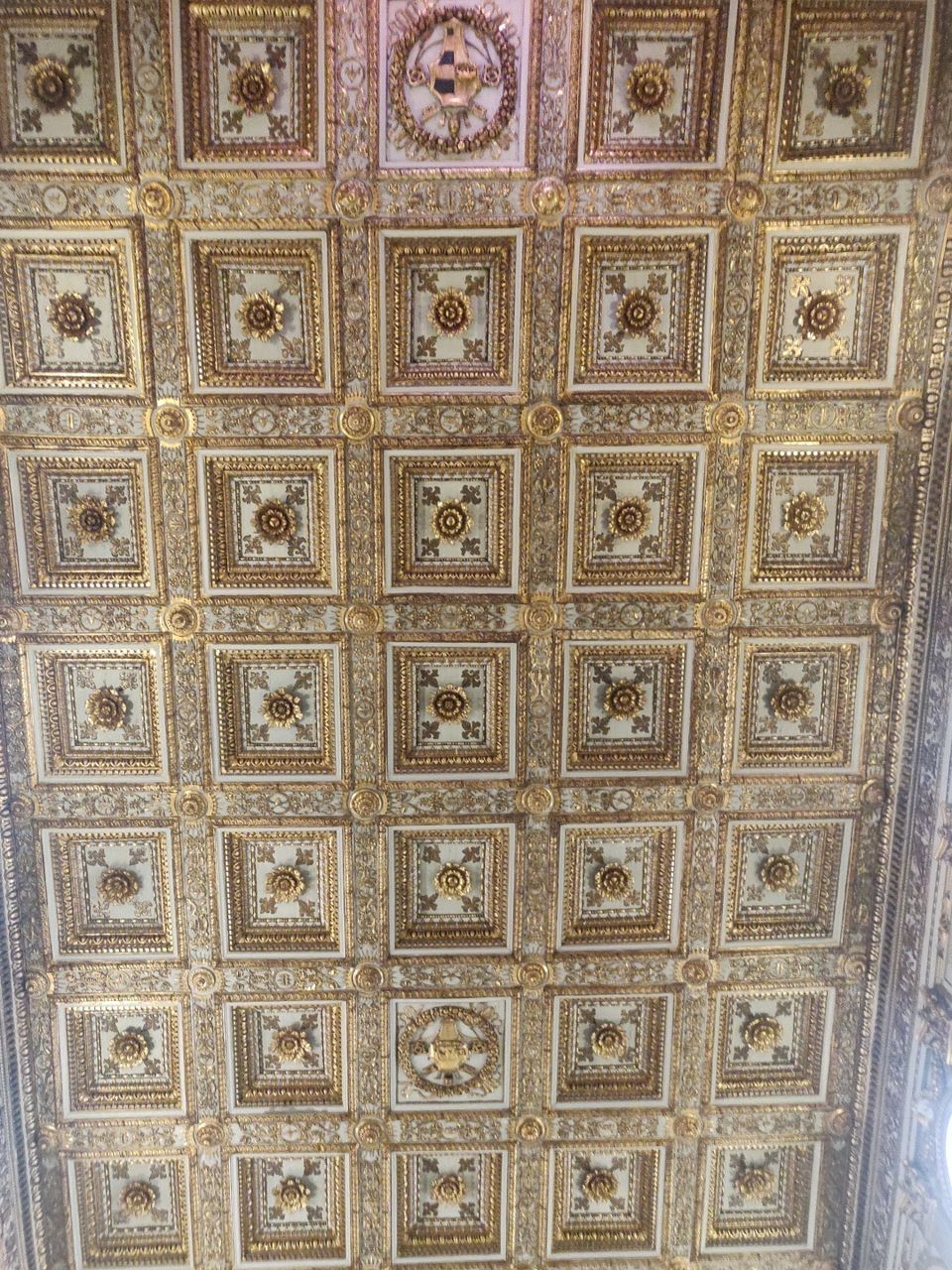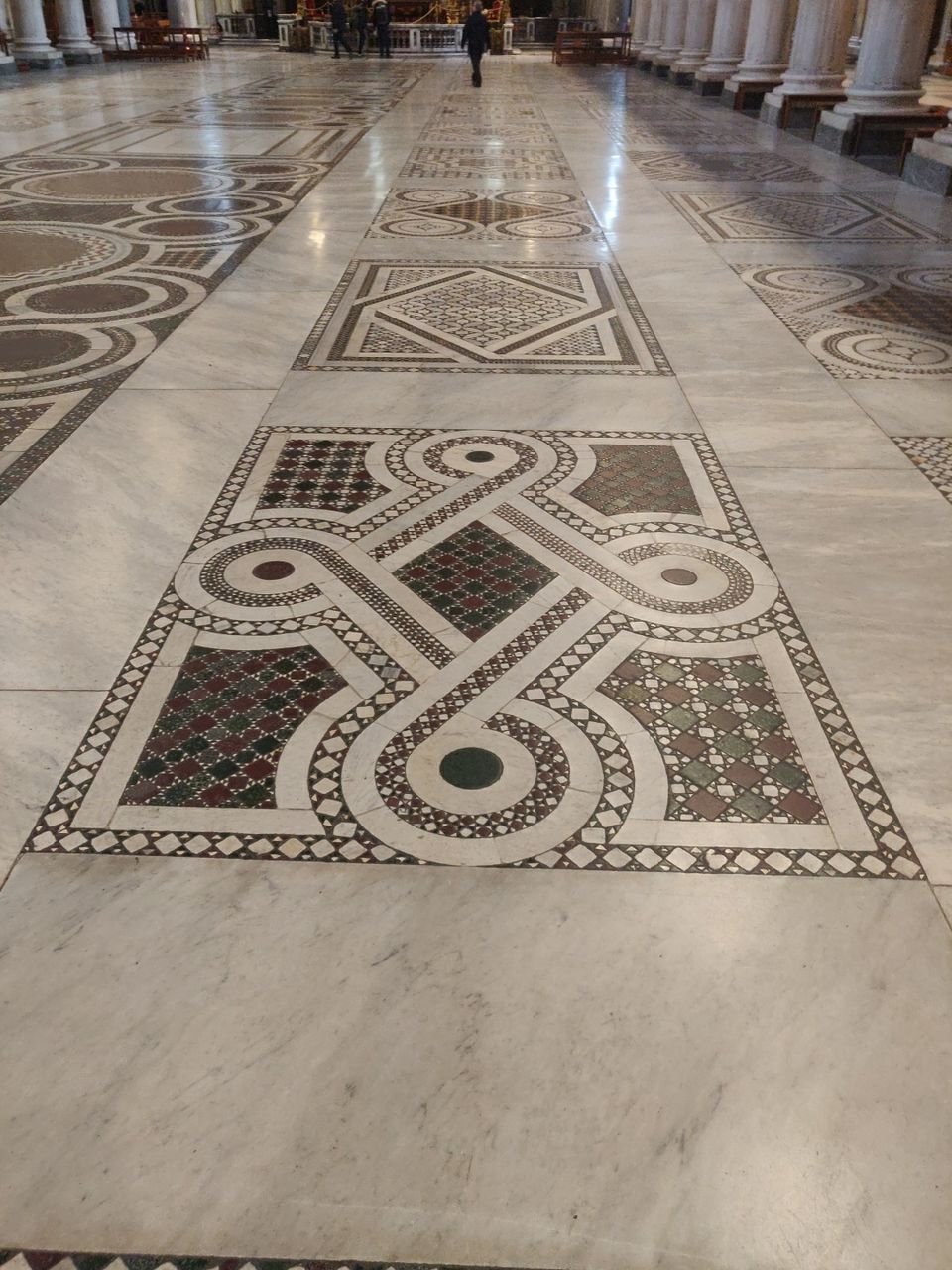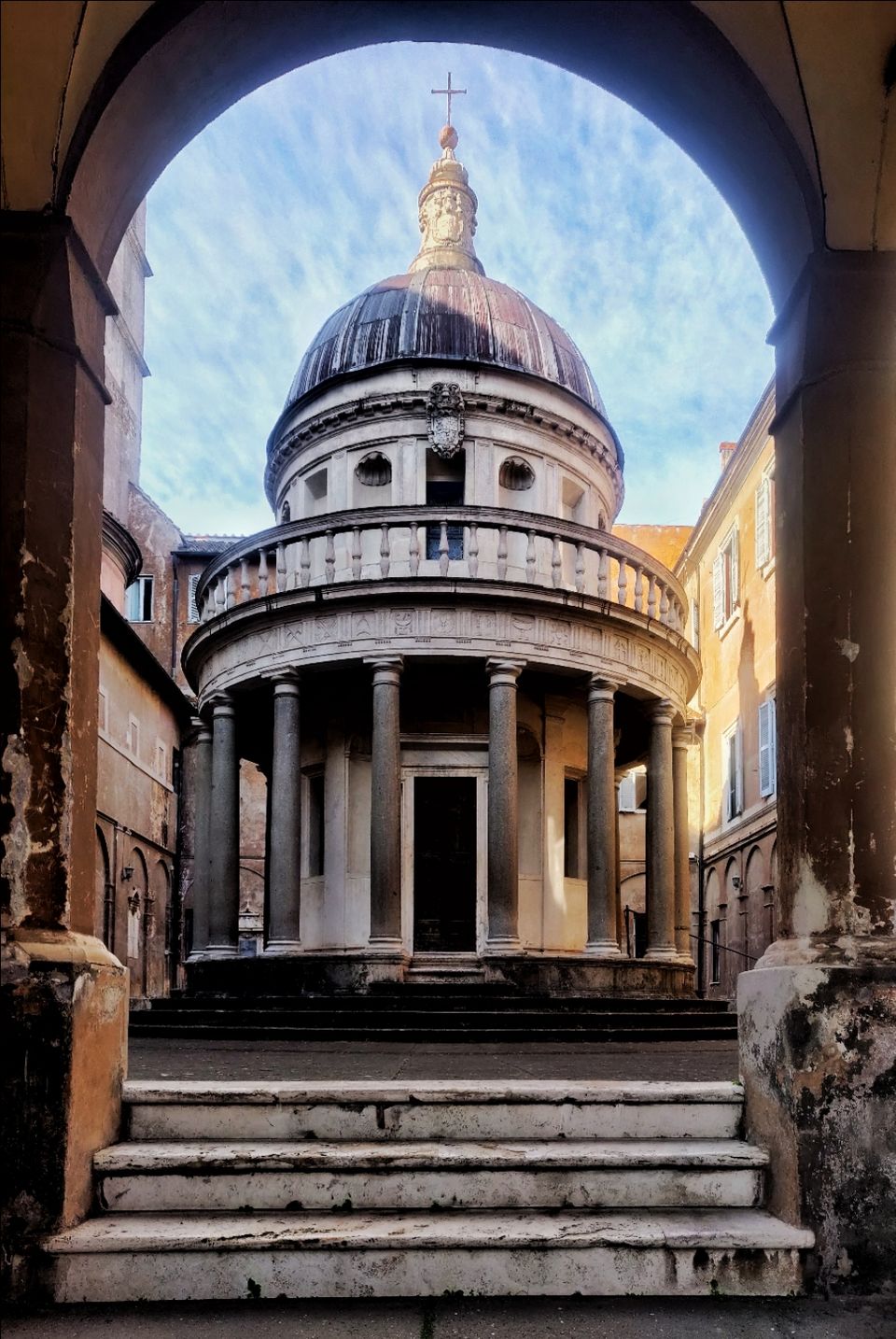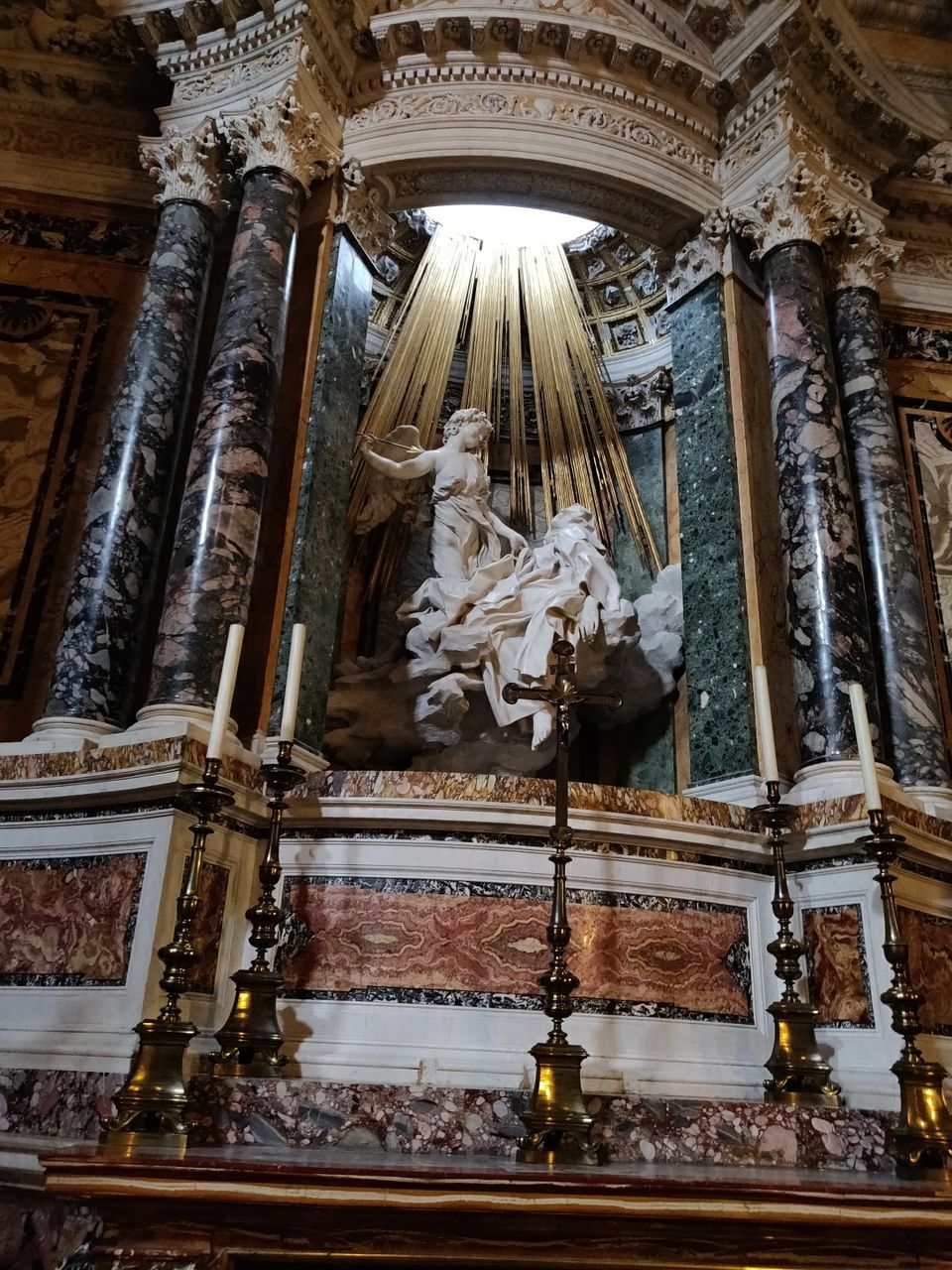 * SOME TIPS *
Best places to eat
1) Bonci's Pizzarium: the best take-away pizza of the world. It's in Via della Meloria 43 (15 minutes on foot from the Vatican Museums). There you will find the most incredible pizza-al-taglio ever!
2) The best ice cream ever. Il gelato di Claudio Torcè. With 3 shops around Rome. One in Viale Aventino 59, close to Circo Massimo metro station.
3) One of best restaurants in Rome is just some hundred meters from Vatican City. A great cuisine with great ingredients at average prices. "Il Sorpasso" in Via Properzio 31.
4) If you're searching for the most tipical roman dishes (Amatriciana, Carbonara, Gricia) I really suggest "Il Maritozzo Rosso". A cozy restaurant with great food and a really nice ambience. It's in Via del Cedro 26 in the breathtaking heart of Trastevere.
5) Last but not least, Mercato Centrale, close to Termini station. Great pizza, great street food and delicious ice cream!
IG - travel_high
Vaibhav bansal