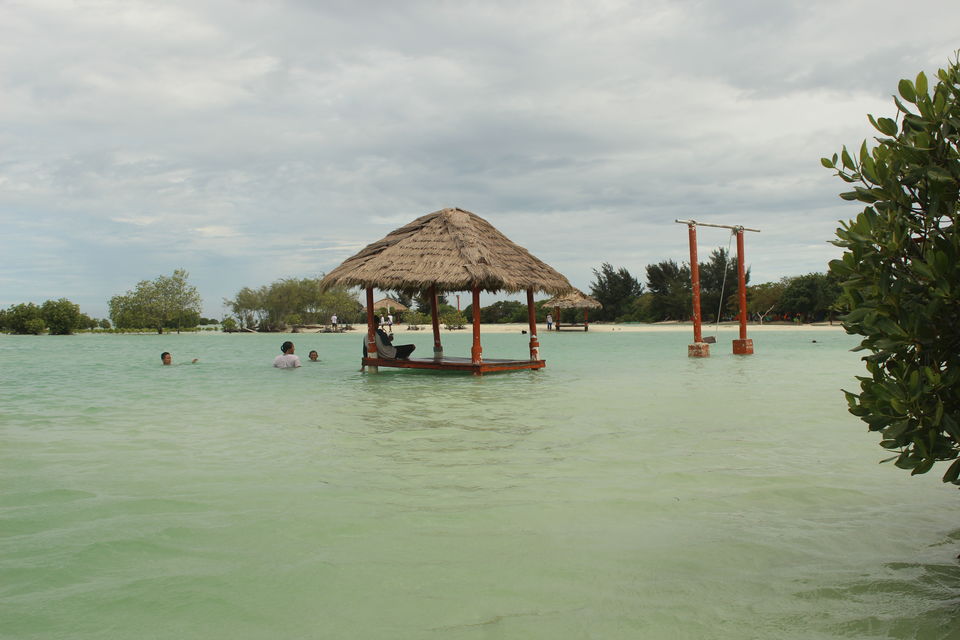 It was a sudden getaway trip that i planned on a weekend during one of my Business visits to Indonesia. The main reason to get motivated & consider "Thousand islands" was that I also got my wife along with me during my trip and exploring island & marine life was one among our bucket list. Kepulauan Seribu (Thousand islands) situated off the north coast of Jakarta has a group of small islands (~340) including both inhabited & un-inhabited. Out of these only few islands (~20) serves for recreation purpose (day / weekend getaways) running with resorts to small home stays. This is an ideal recreation choice especially for those at Jakarta since the journey to islands from the coast takes only 1.5~2 hours depending on the island you chose to visit.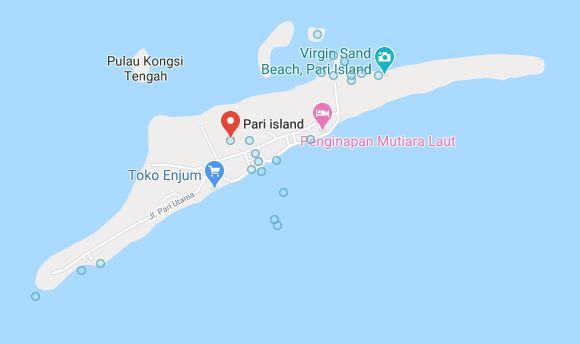 I decided to take it as a package trip to anyone of the islands, with any of operators locally in Jakarta. One of my office colleague suggested a tour operator (https://kelilingnusantara.com/)who manages trip bookings online. I had browsed through the packages offered by them and finally chose a 1N/2D package to Pari island (Pulau Pari) which totally costed IDR.24,00,000 (~INR.12,200) for two of us. The package cost includes speed boat transfers from/to Jakarta coast, 1N stay in a homestay at island, welcome drink, Lunch, Dinner & Breakfast, Bicycle to roam within the small island, Snorkeling to see Coral life. The tour operator has a single helpline number which is mostly accessible by whatsapp messages where you can get all kinds of queries, bookings, coordination addressed.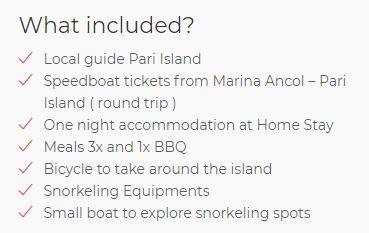 We had our Speed boat to Pari island scheduled from Marina Ancol Port-17 at 8:00 am & our local coordinator at the Speedboat pier assisted us in checking & boarding the speedboat. We preferred to take the seats on top open deck of the boat rather sitting inside the A/C cabin, which gave us a wide view of the ocean and also glimpse of tiny islands on the way. It was our first experience to ride in speed boat and also much thrilling as and when boat bumper on the waves and water splashed over us.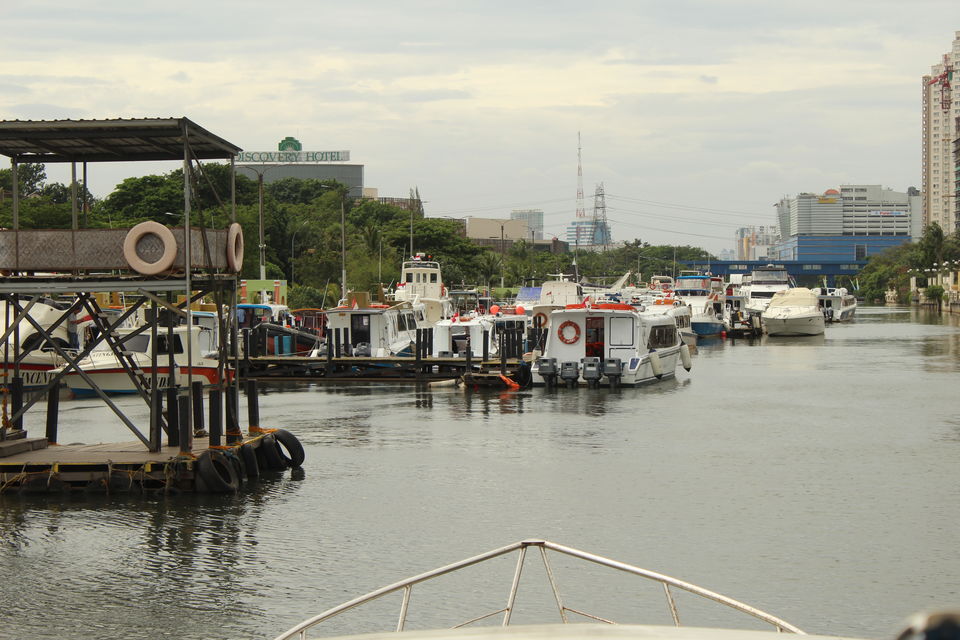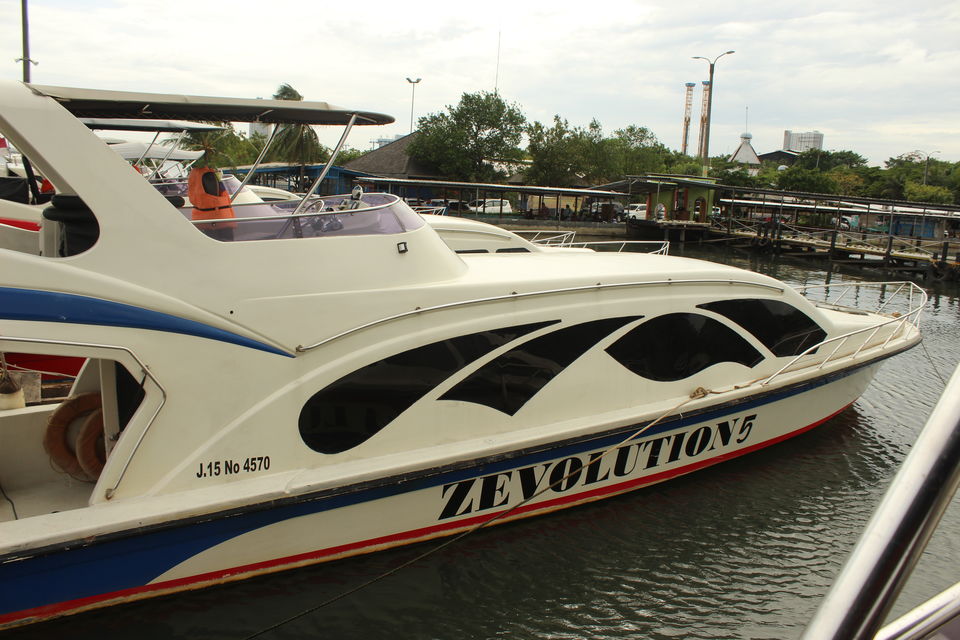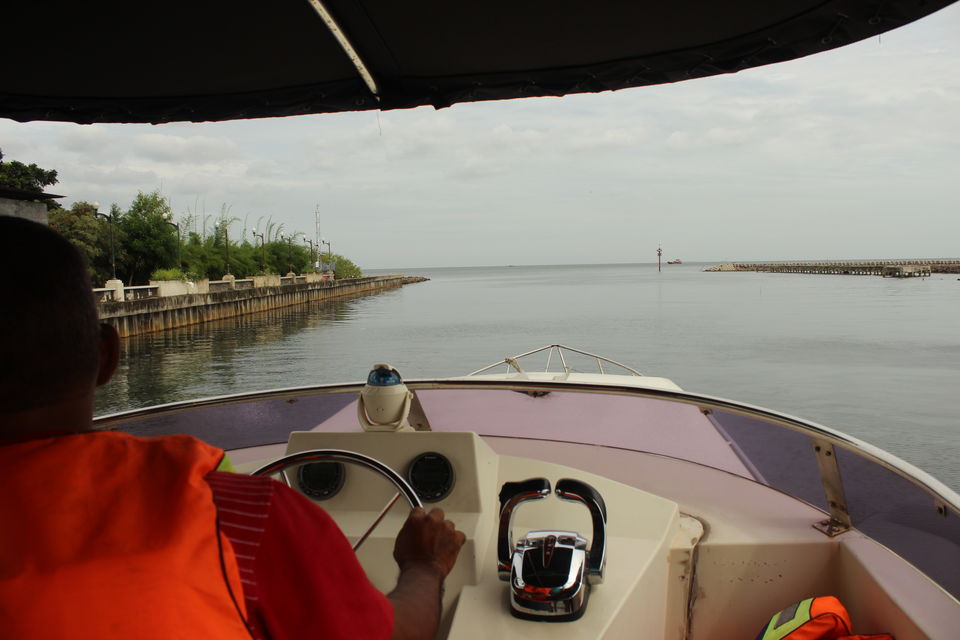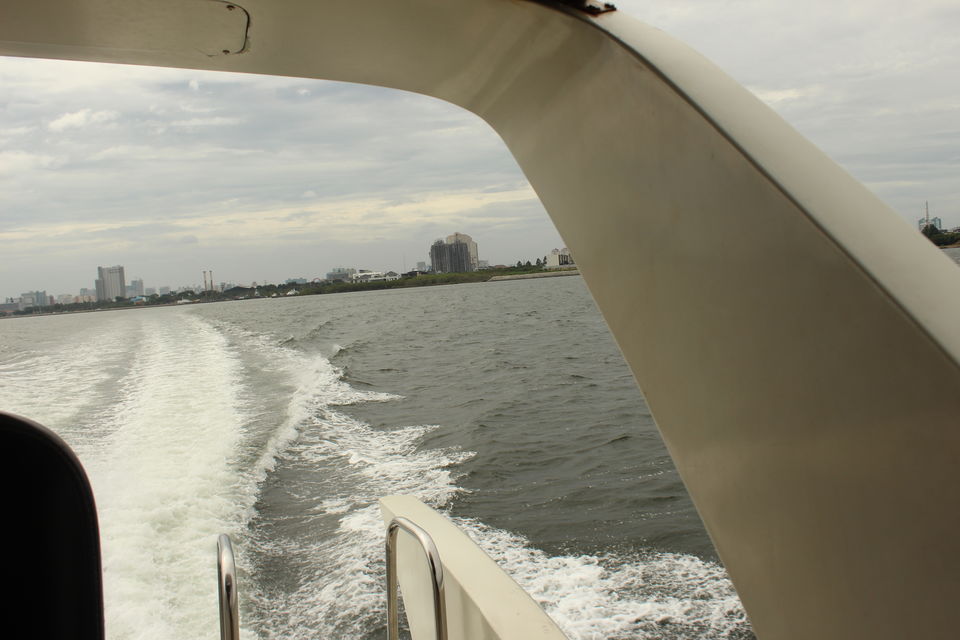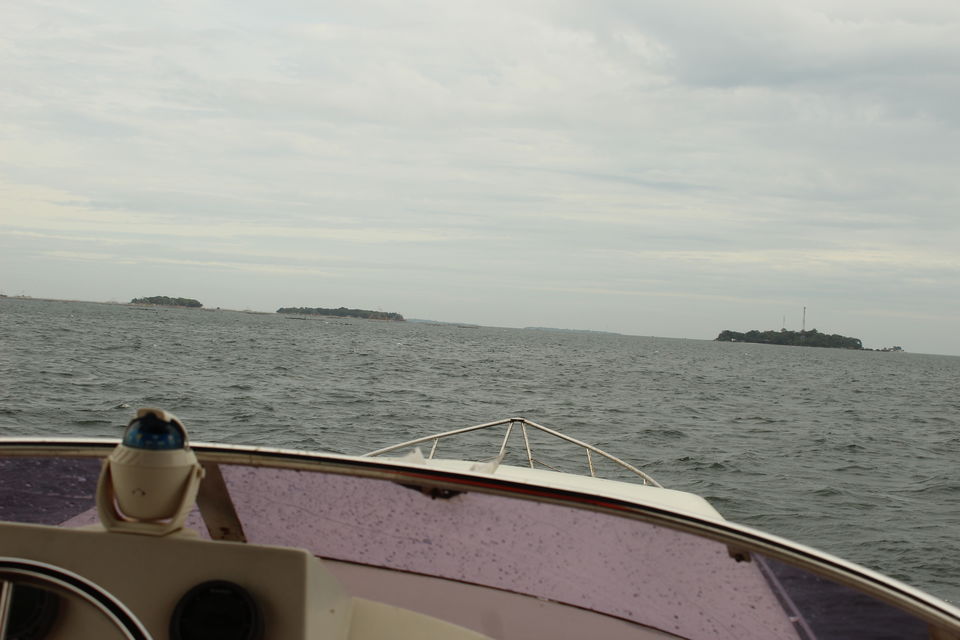 We arrived Pari island at ~10:00am. As the boat was nearing the island, all we could see is the colour of water changing from usual greyish-blue to turquoise-blue which was feast to our eyes. The shores of island was completely engulfed in complete turquoise blue. We were excited & awestruck seeing the beauty of nature in this island. Pari island is a very small island inhabited by ~350 families & with total population of ~1200 people. The local culture & ethnicity stills remains untouched despite the island becoming one of the most tourists hotspot in Jakarta. We could see people getting adapted themselves to the growing demands in tourism & make their most of their livelihood/economy from it.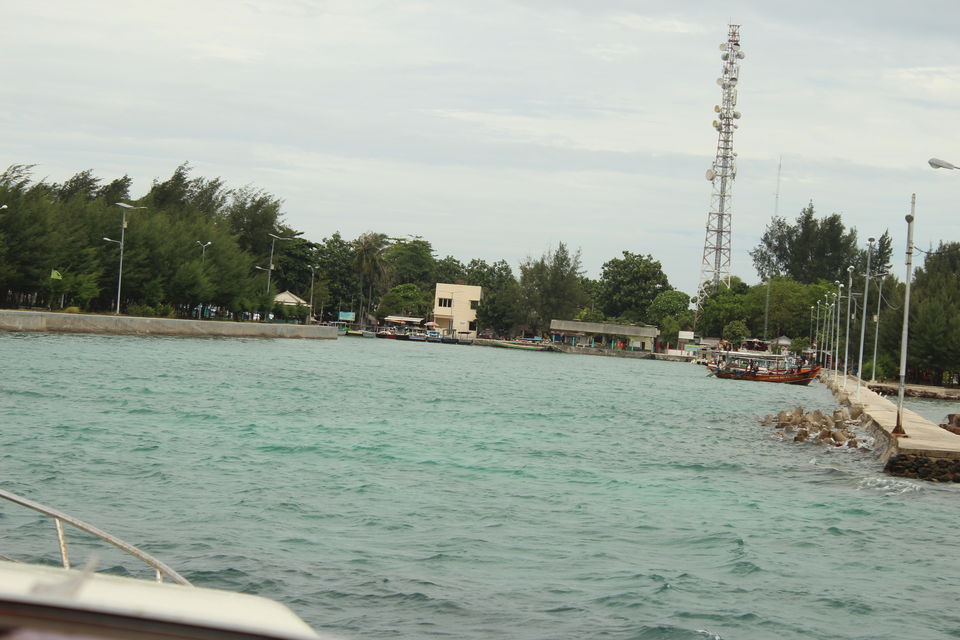 Next morning (6th Jan 2018) we ventured out again to Virgin beach to enjoy the calm & serene ambience. We clicked some photos & got back to homestay. At 9:30 am, our local guide came to take us for Snorkeling in mid sea, off the island coast. We collected the snorkeling gears and started in a motor boat. Almost after 15-20 minutes of travel, the boat was anchored in mid sea. There were several other boats which brought tourists, anchored nearby. This was our first Snorkeling experience & it was really amazing which cannot be explained by words. Thrilled ! amazed ! funfilled ! I was completely awestruck when i dipped myself into the ocean & saw completely new under water world with flourishing marine life. Yes ! it was many corals & colorful fishes. My wife is usually feared of water activiy and i managed enough to get her into the waters and make her also to feel the same experience. Our guide was also along with us, taking care of us & got us some underwater pictures clicked too. Almost after an hour, we started back to homestay & had our breakfast. Then, we had some good chat with local people, about their lives, etc and checked-out home stay at 12:00. Our local guide was a small boy (Age ~16) and doing this as his part time. He was very much skilled, helpful enough and almost available anytime we needed support. Appreciable fact was despite he was not fluent in english / understanding it, he used technology (google translate voice) to let us make understand whatever he spoke in Bahasa & vice versa. He got us to the speed boat jetty & ensured we had our seats in the boat. We bid good-bye to Pulau Pari with great life-time memories we had in those 2 days. We reached back to Ancol ~1:30 pm.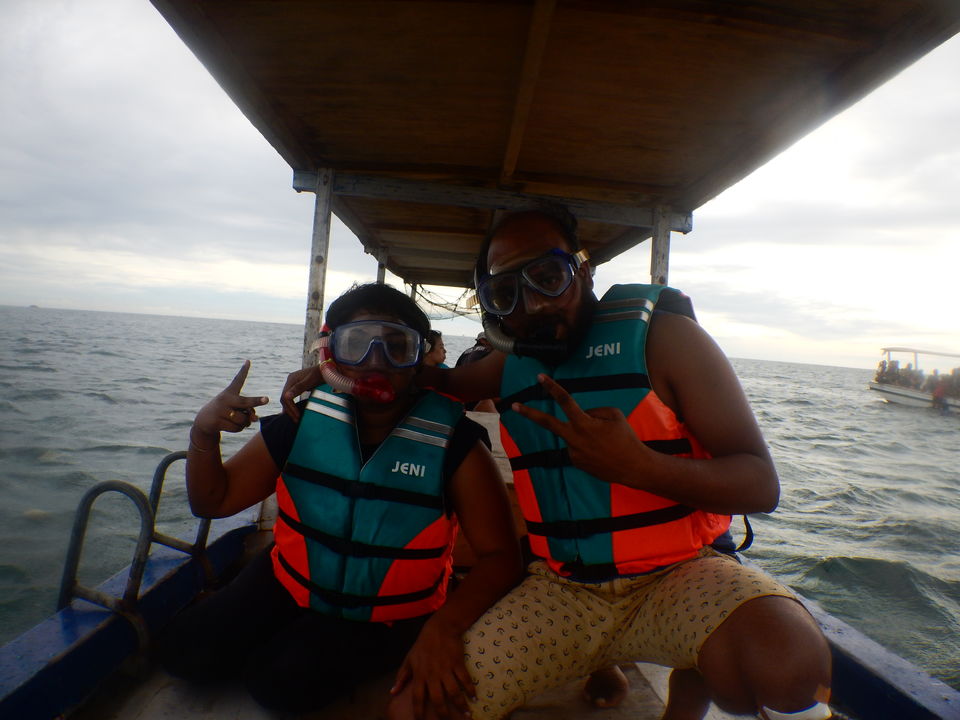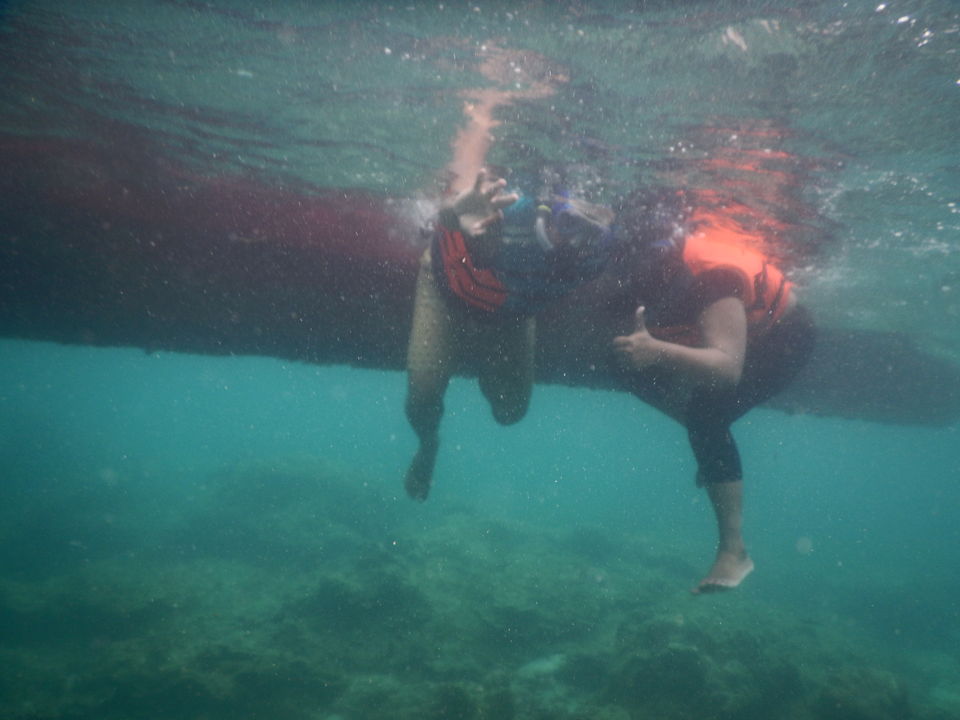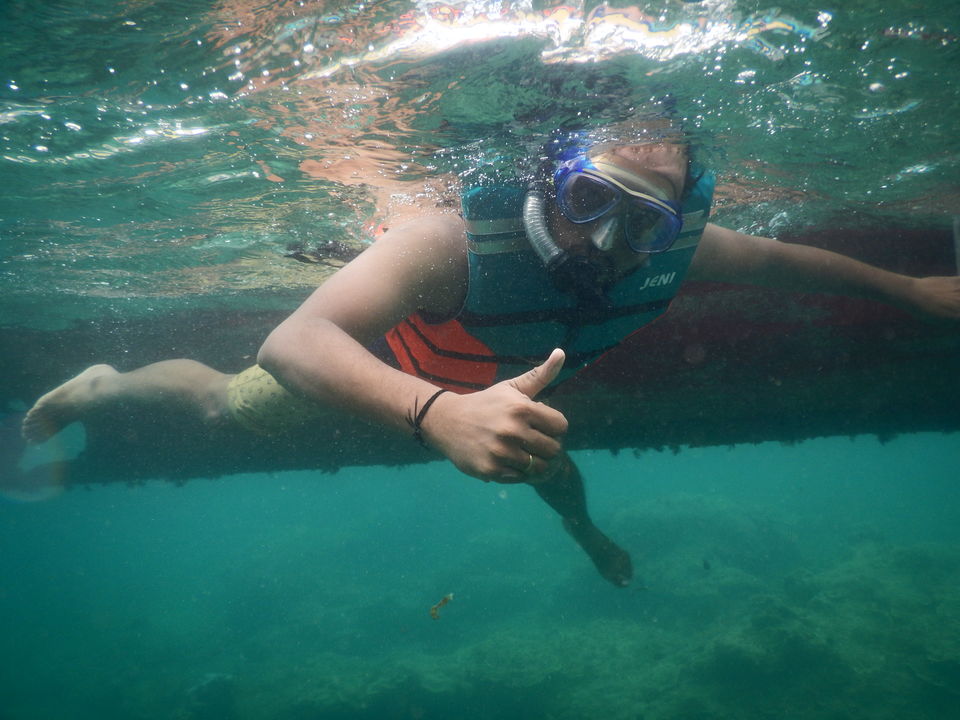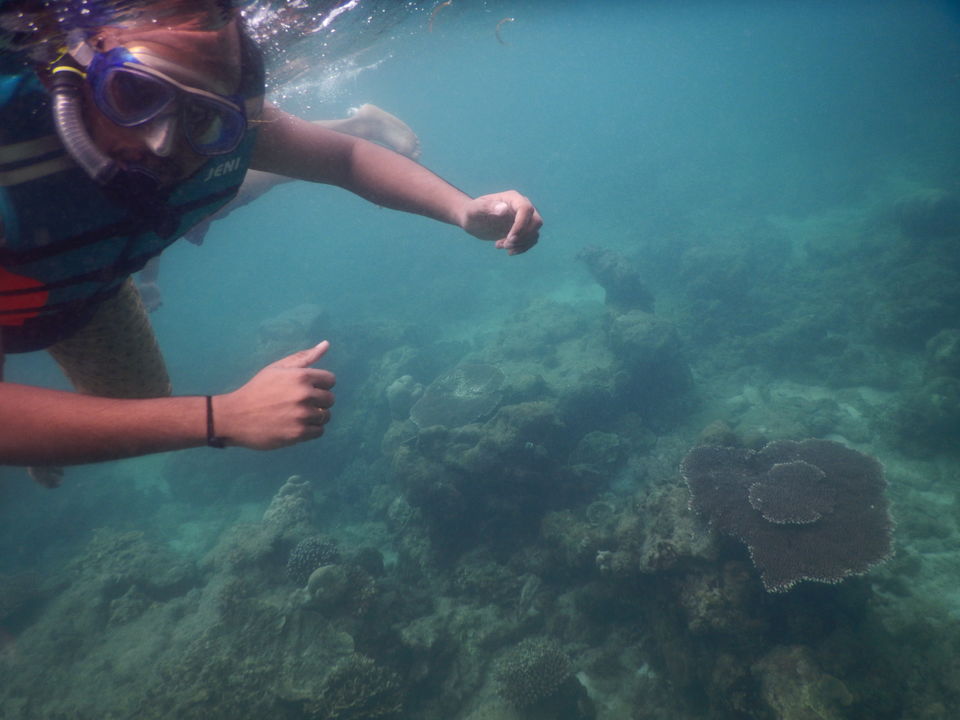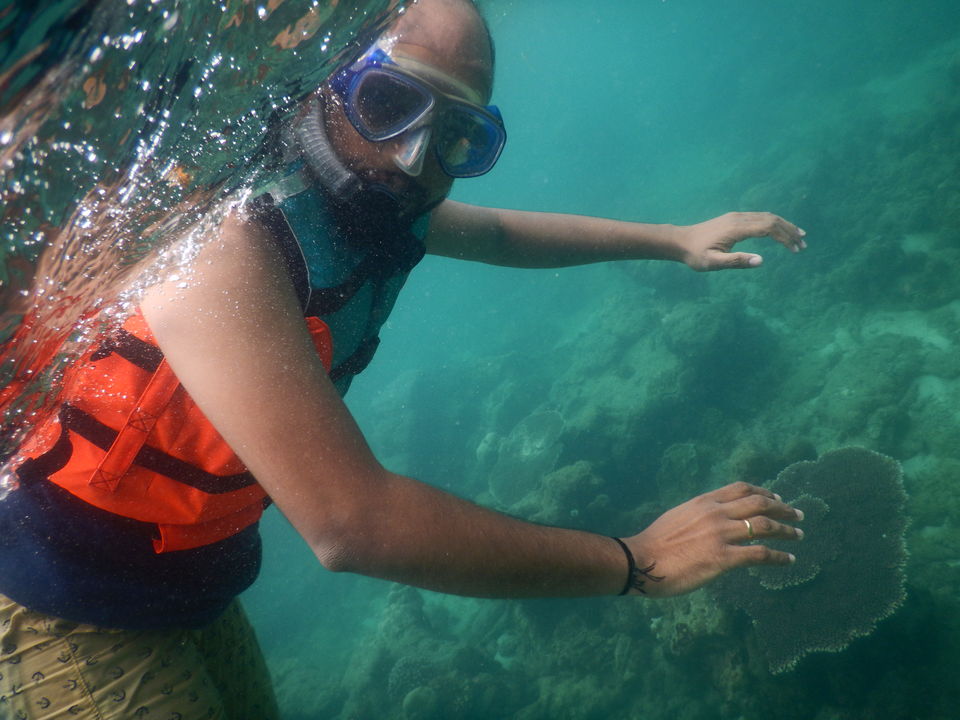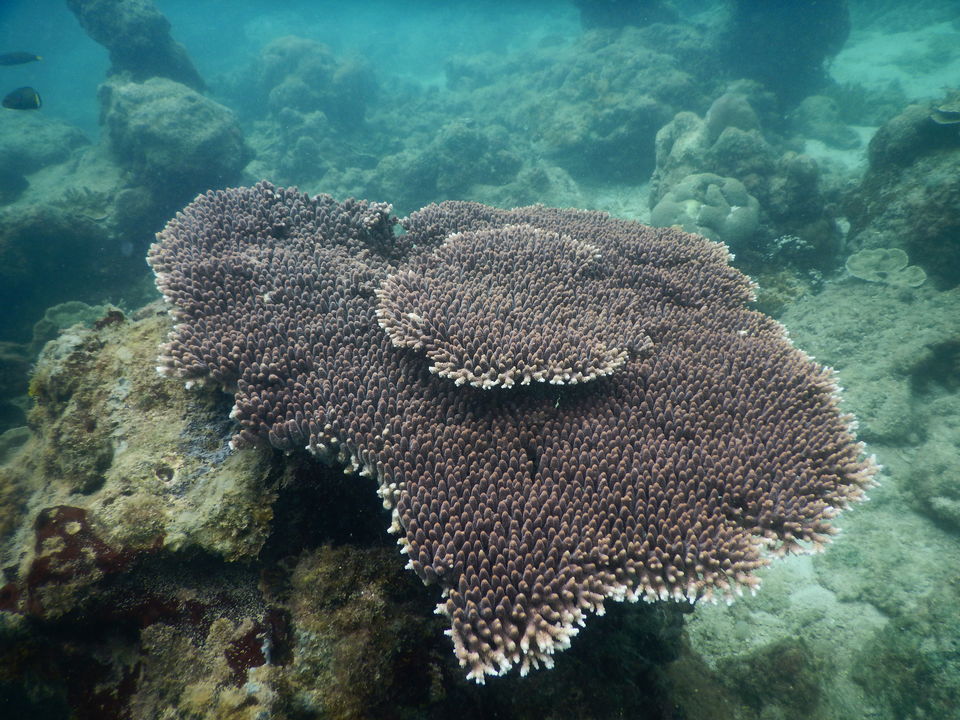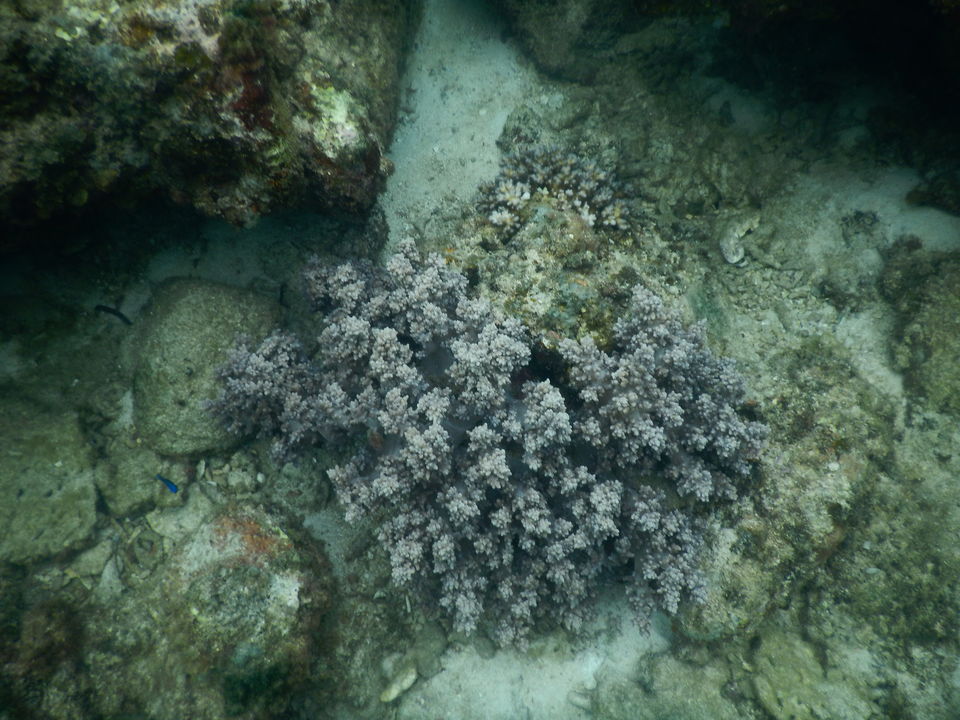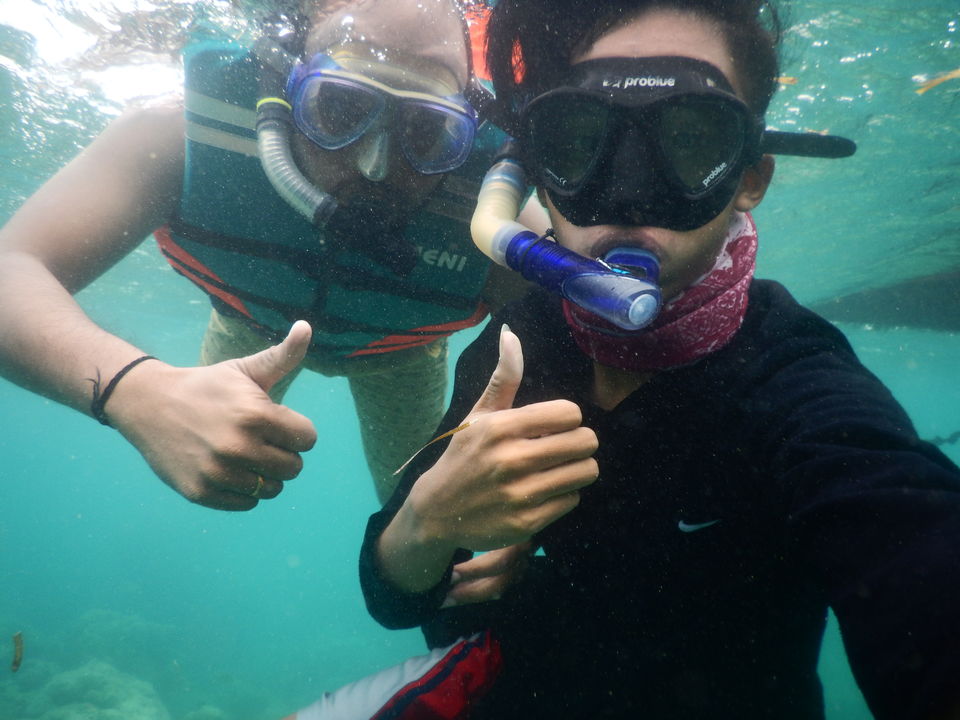 Our coordinator / Local island guide who was waiting at the jetty received us & took us to our homestay which was hardly few meters from the shore (just a minute walk). He familiarized us with the place & gave us each a cup of welcome drink (native drink with tender coconut shreds which tasted so good) & bicycle. He let us know about the beaches in the island, where we explore & visit ourselves by pedaling down. Rest of the day was free for us to explore the island by ourselves.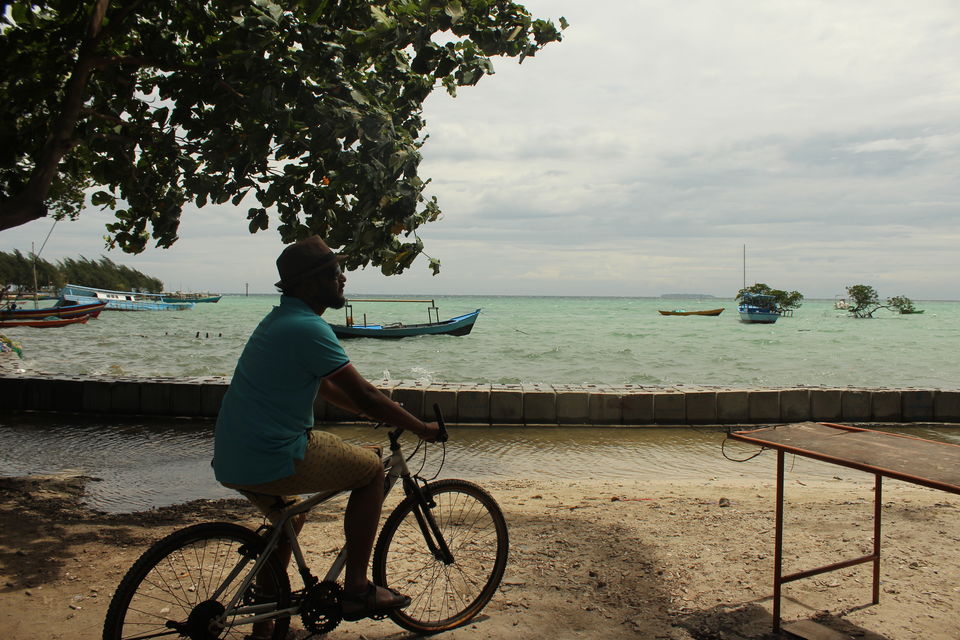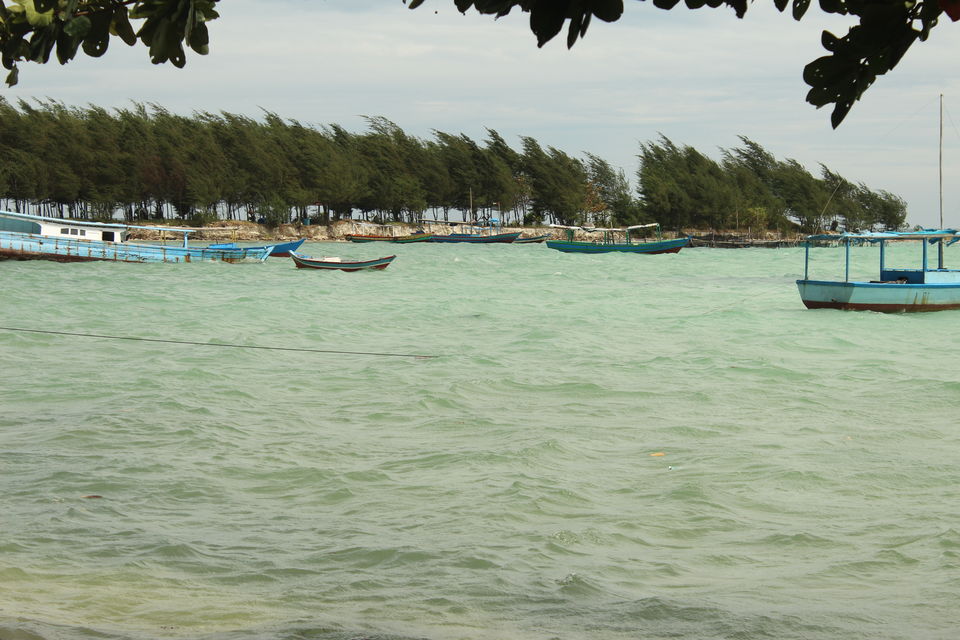 Homestay was simple & decent with a simple bed & pillows on the floor, TV, Fan, Bathroom with adequate water supply. (Don't expect for luxury / more comfort in the stay. My person belief is you dont get the raw experience until you shed the luxury/comfort). The stay place was among the local home and it made us feel & get close more to the lifestyle of small island village. Streets were small & narrow and we could see small kids playing with each other. Local people were very friendly with us (tourists) & strongly bonded among themselves. Simply to say - smiling faces, they take care of your needs, ready to help at any time. Most of the village people earn their revenue from this tourism - run homestays, cooks & serves homestyle food for tourist, small petty shops were you get all essentials, tea/coffee shops, street foods, boating in mangroves at beaches, etc.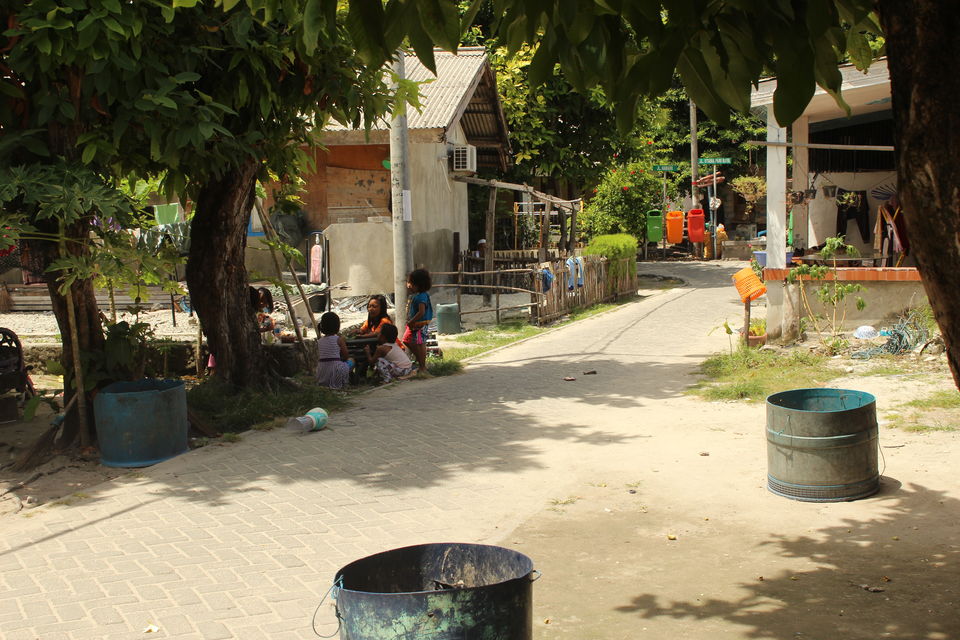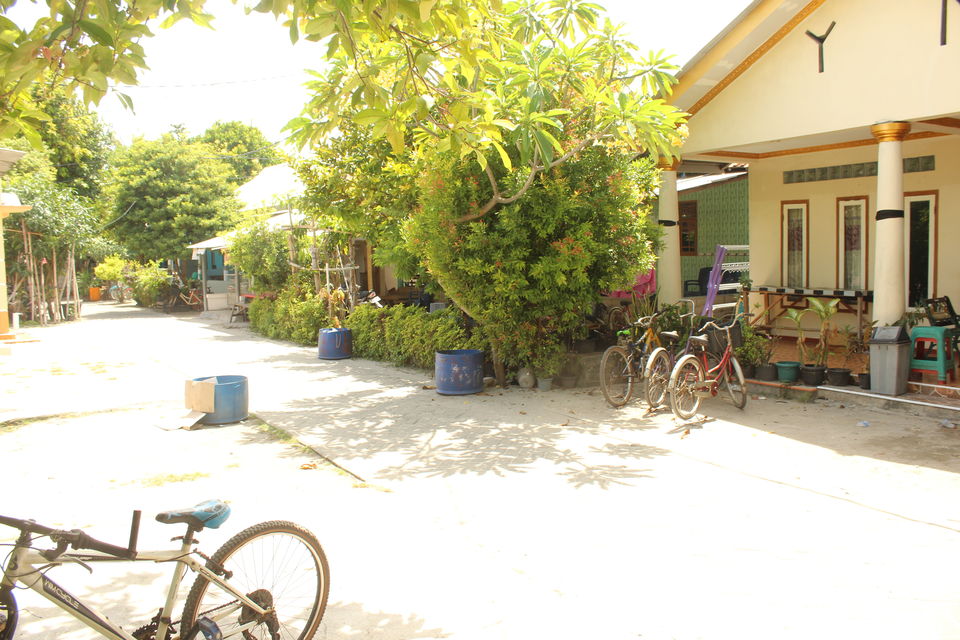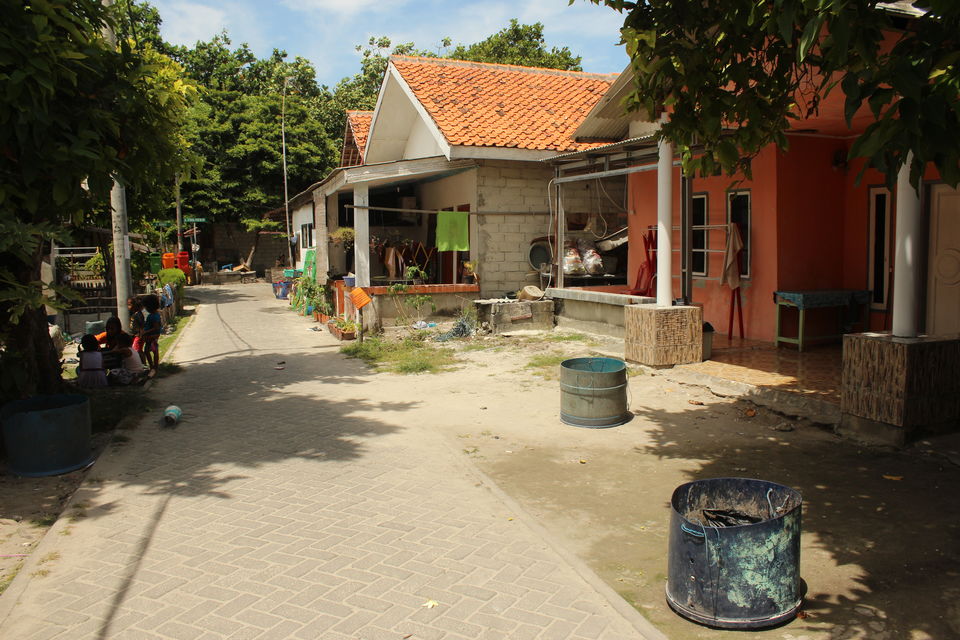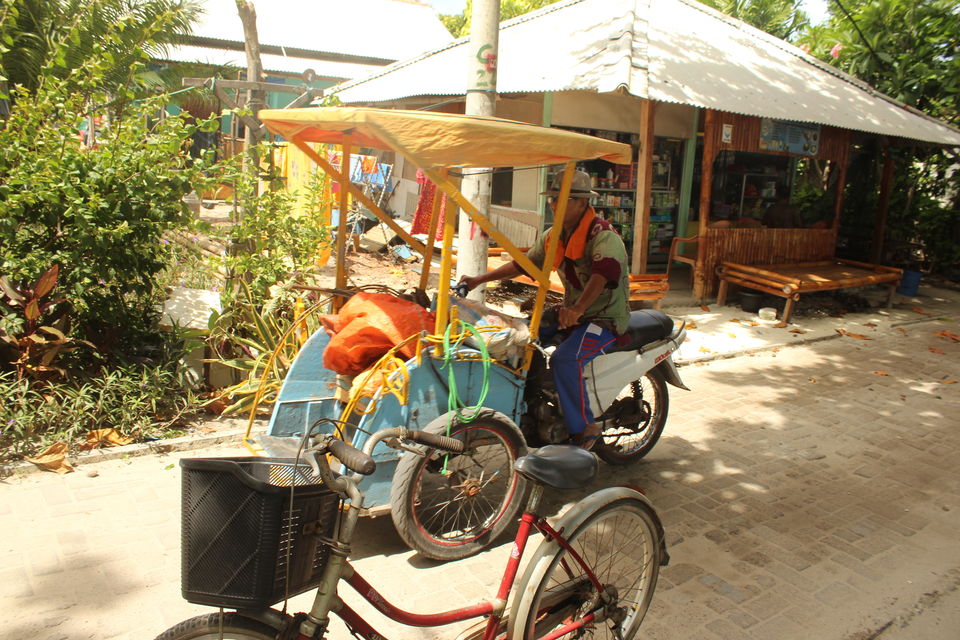 Local guide brought us freshly cooked home style food for lunch. It had a bowl of steamed rice, vegetable stew, Tempe (traditional soy dish made from fermented soy beans), a full marinated steamed fish & rice fryums. Quality of food was good as it is prepared in a nearby home & served hot.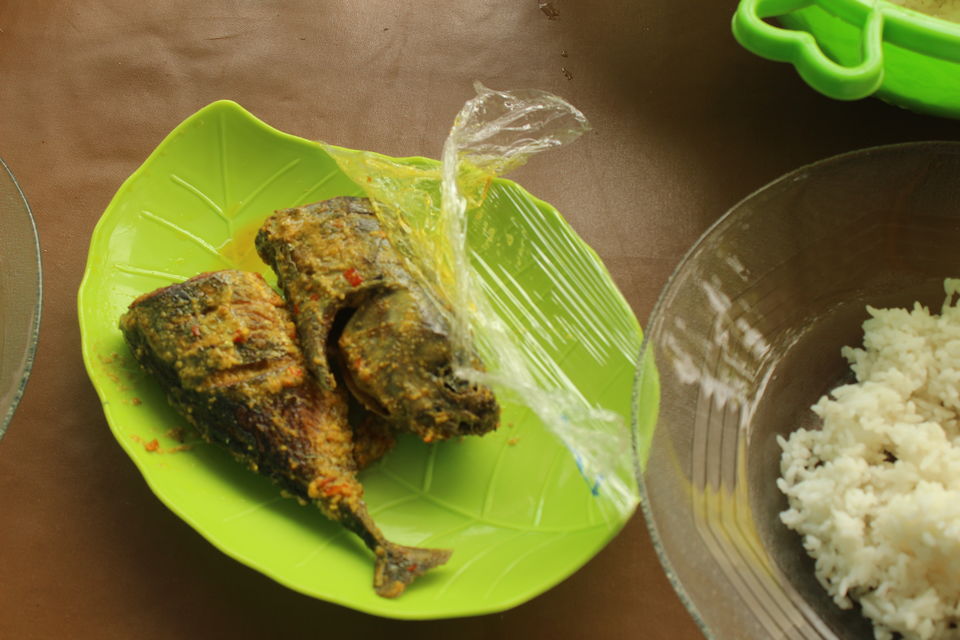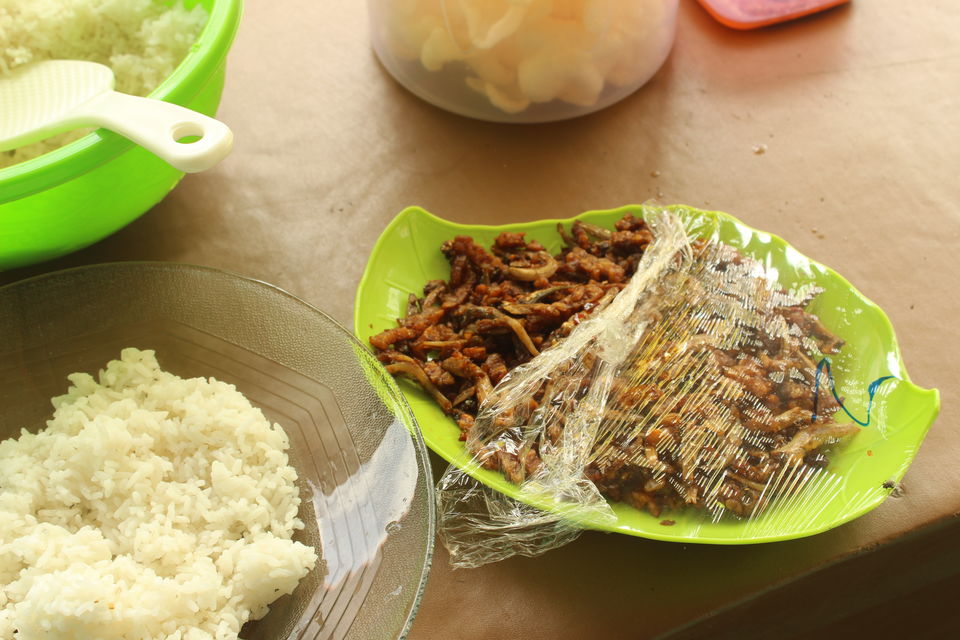 After doing with lunch, we pedaled down to one of the famous beach of the island Pasir Perawan beach (aka Virgin beach). This beach is most beautiful in seascape with white sand & vast open sky with small mangroves & islands. The shore had many small shops selling local snacks, tea / coffee & essentials. Uniqueness of this beach is that the water is less in waves & shallow, which makes easy for us involve in water sport activities without much fear. We went on a boat ride into small mangroves and spent rest of the time canoeing & drenching in the beach water. we also visited "Star beach" which is situated on the south west end of the island. The beach is believed to get its name because of numerous varieties of star fish that you can find in the shore. This beach is shady with pine trees & calm as compared with Virgin beach. We spent some time at this beach checking out the different varieties of star fish. We returned back to our home stay & relaxed rest of the evening walking along the streets of the village exploring petty shops & tea shops. Our local guide arranged a barbecue setup near Virgin beach where he gives some pieces of fish or chicken which we can cook & eat. But we preferred to remain in home stay and requested him to bring to us along with the dinner. Dinner was served based on the choice we made in evening. Overnight at homestay.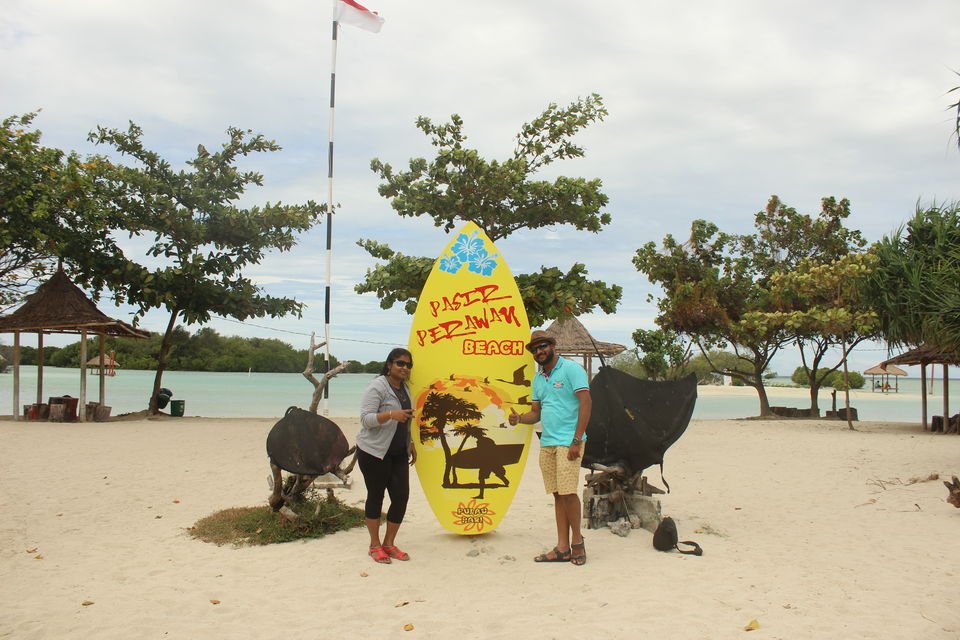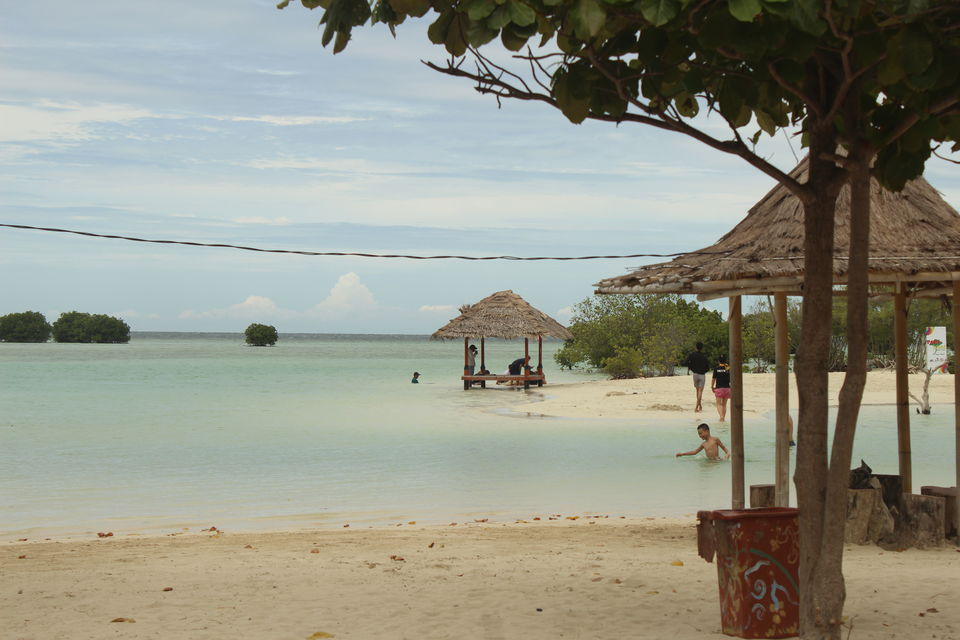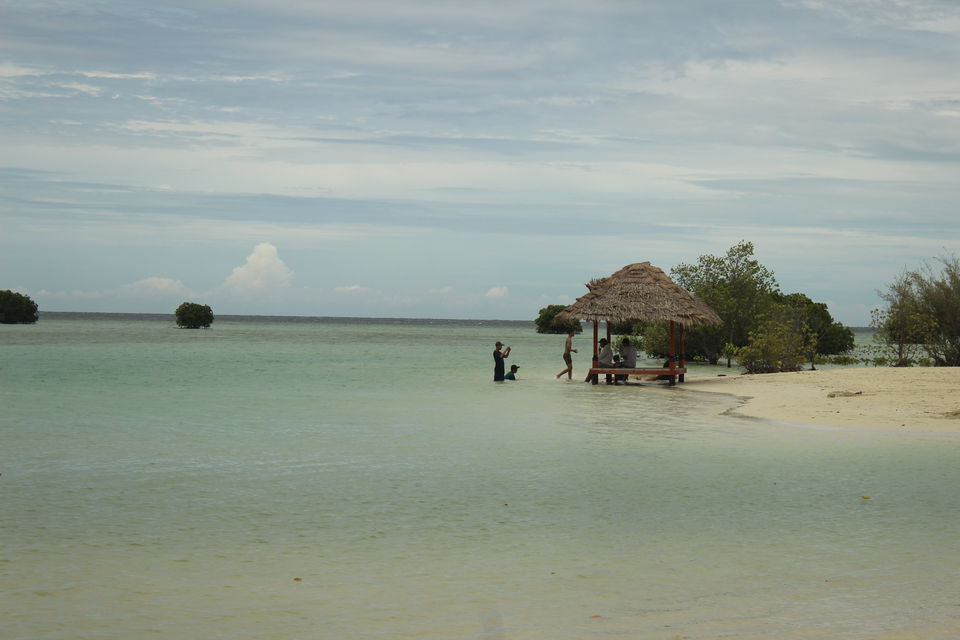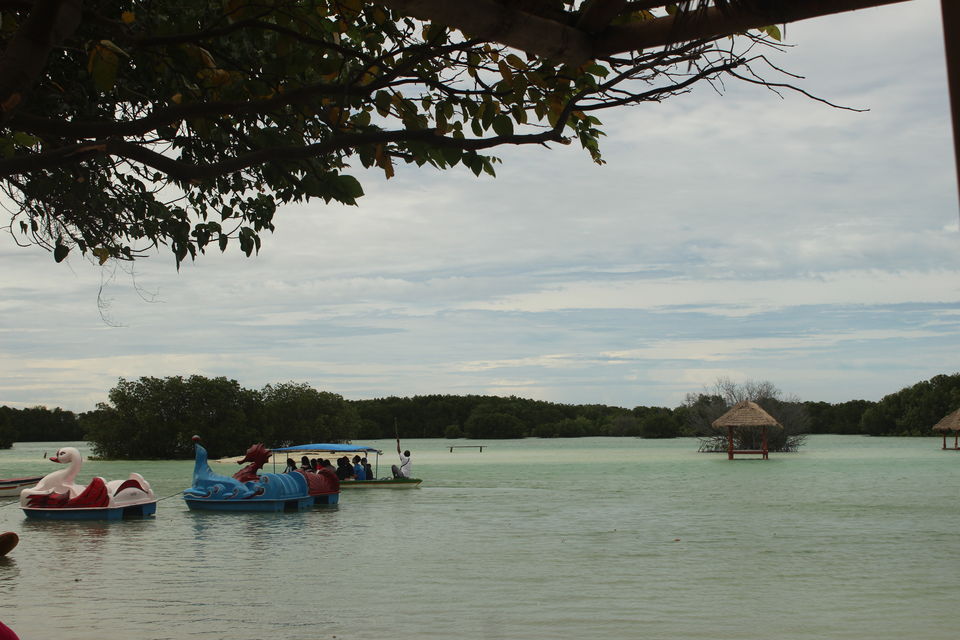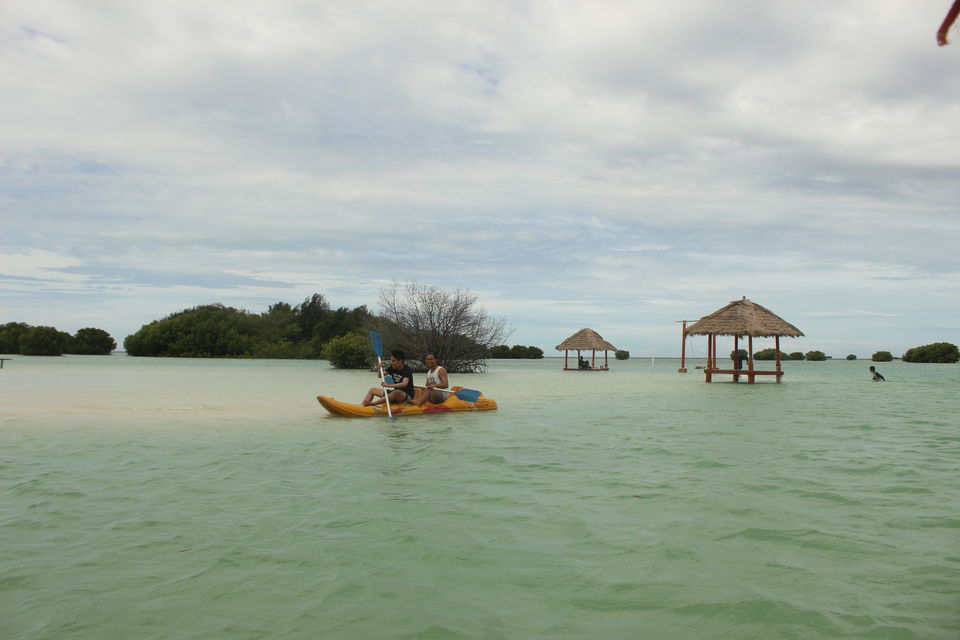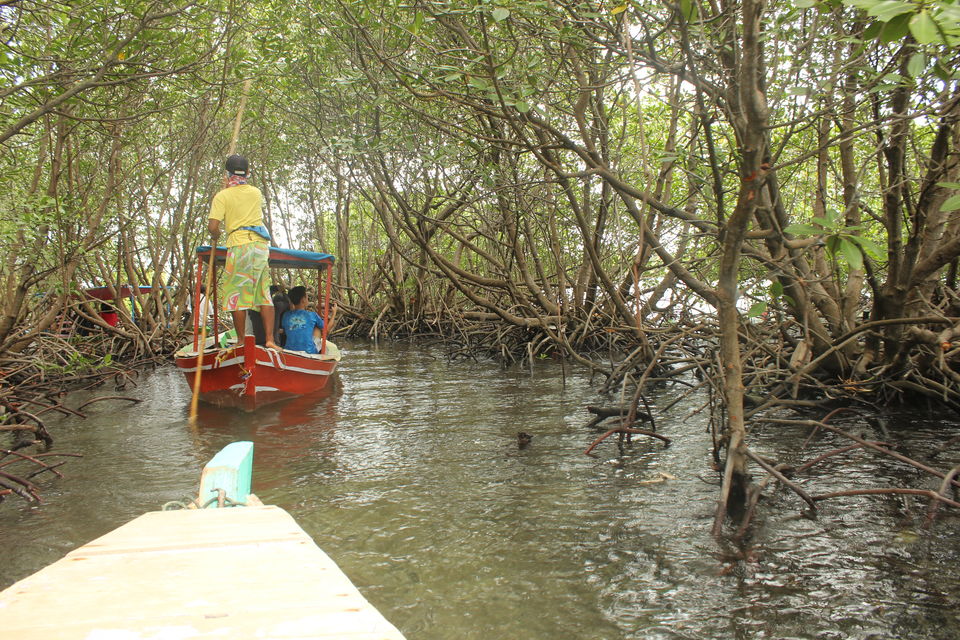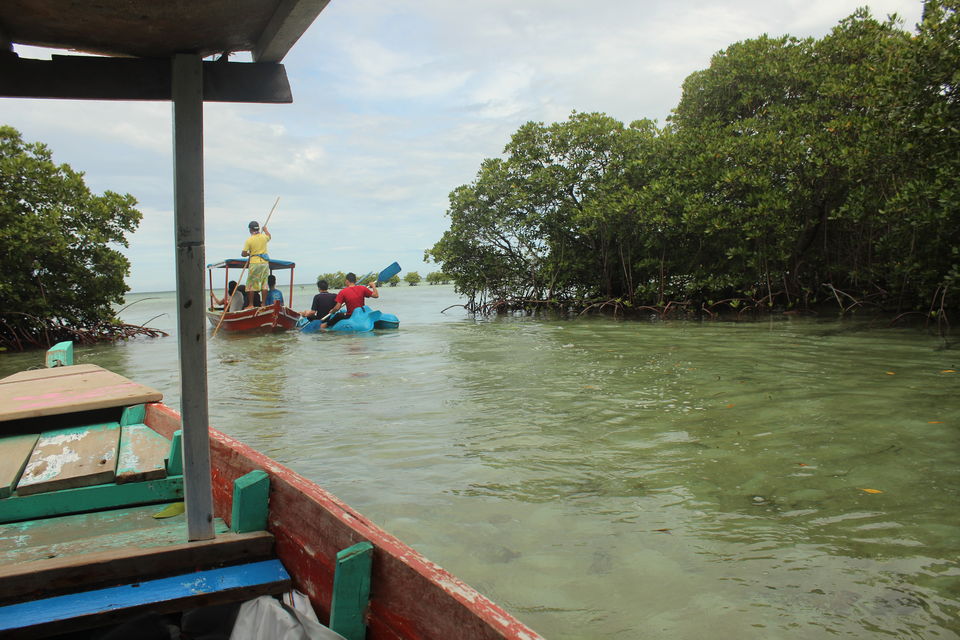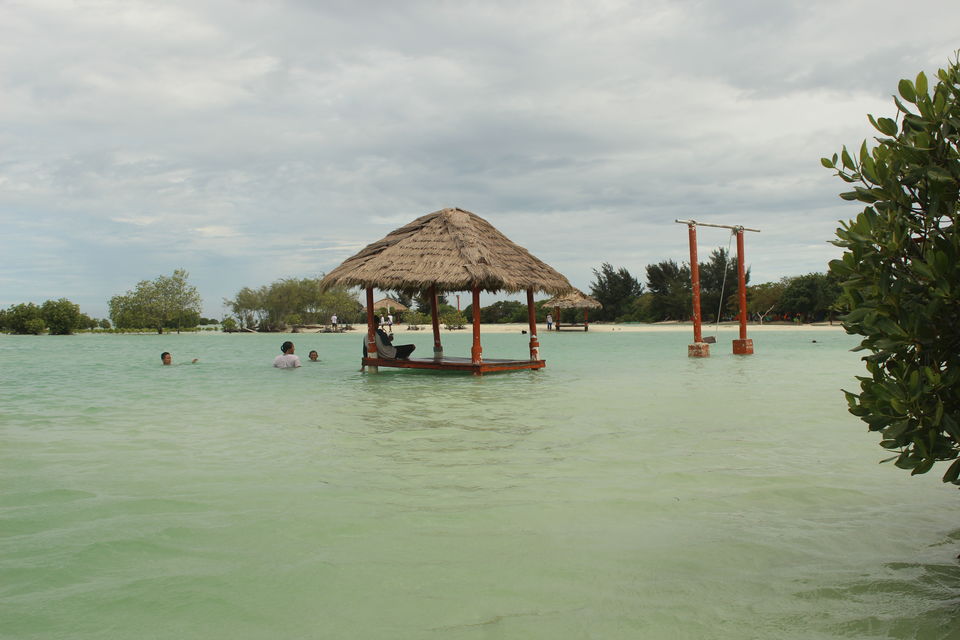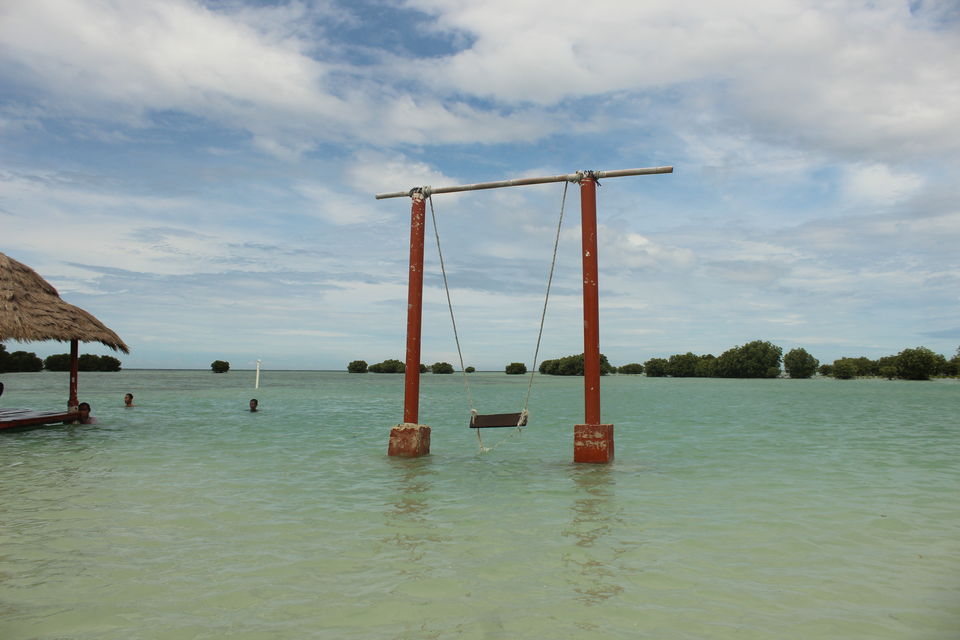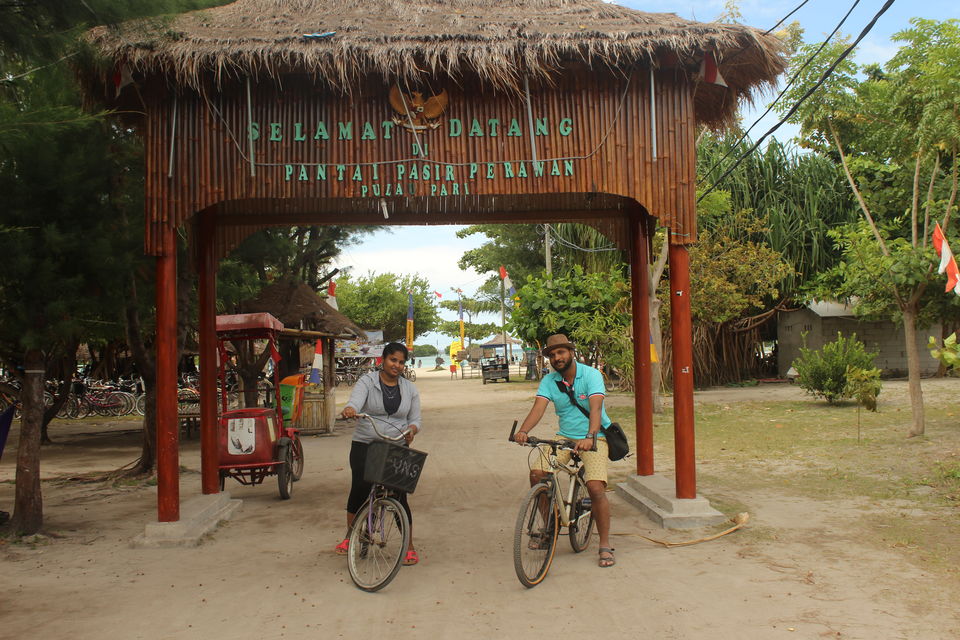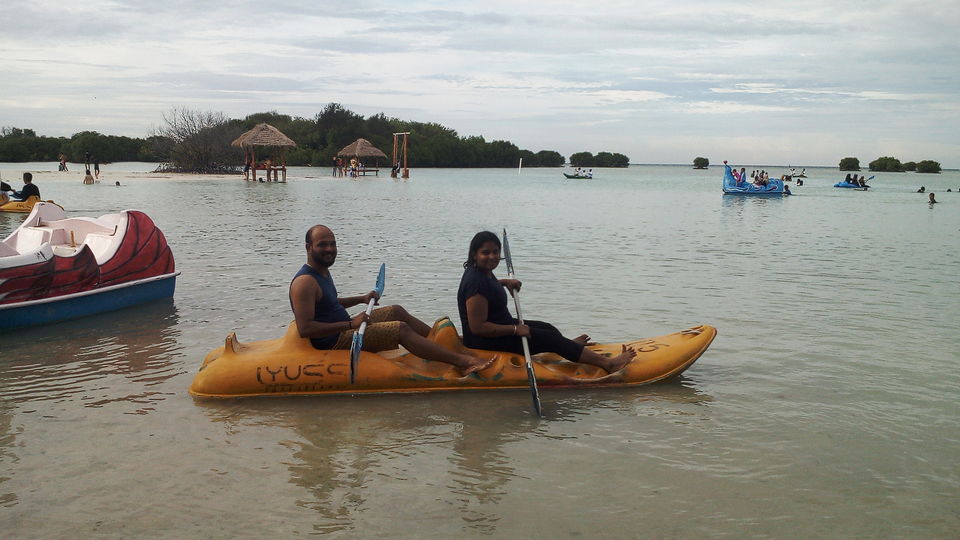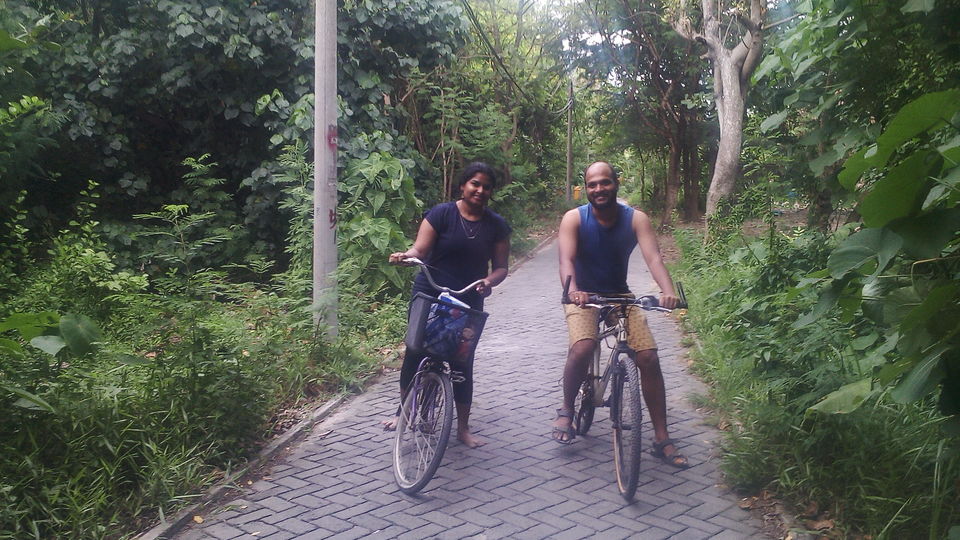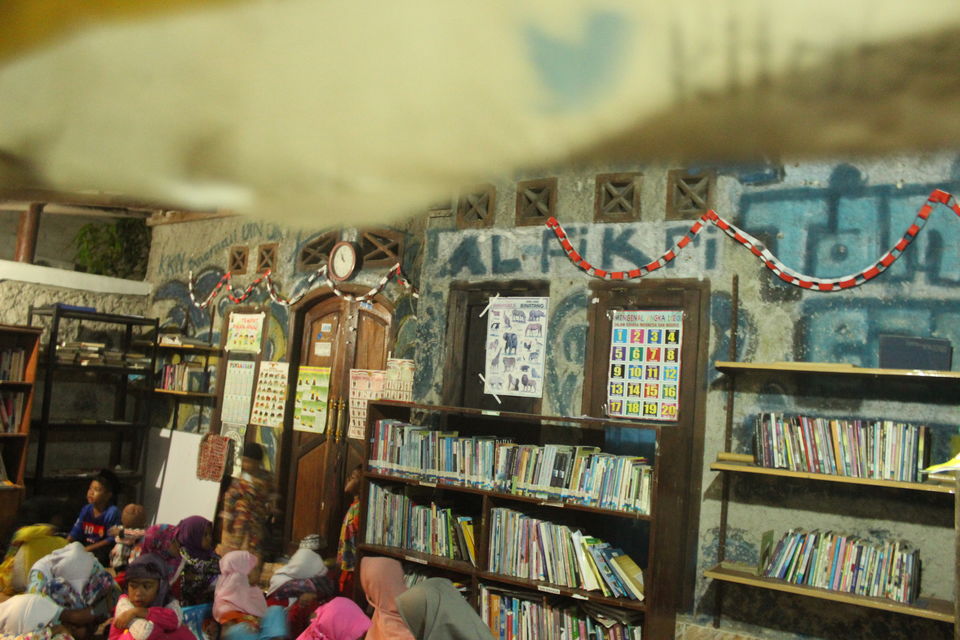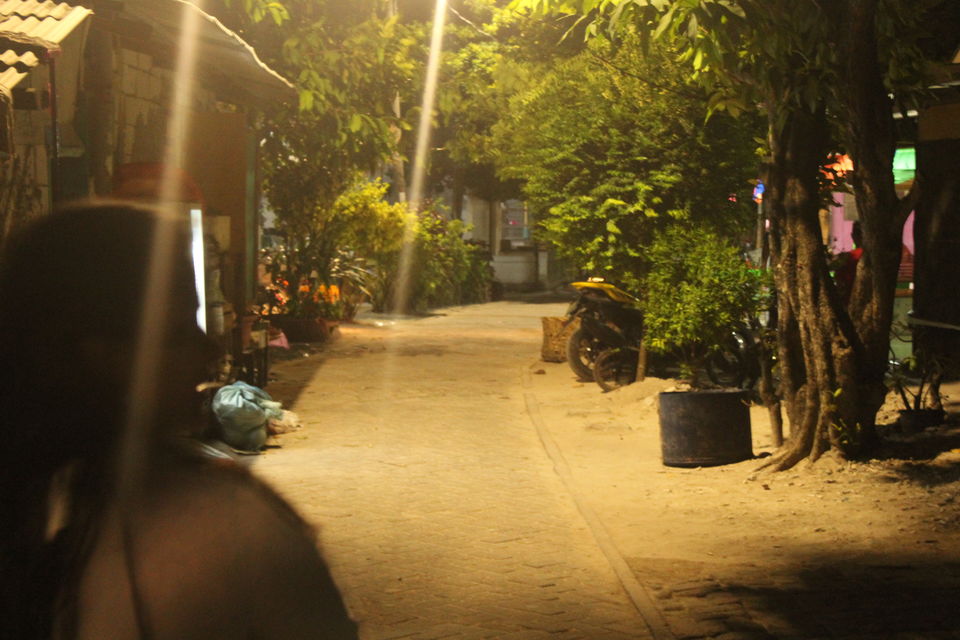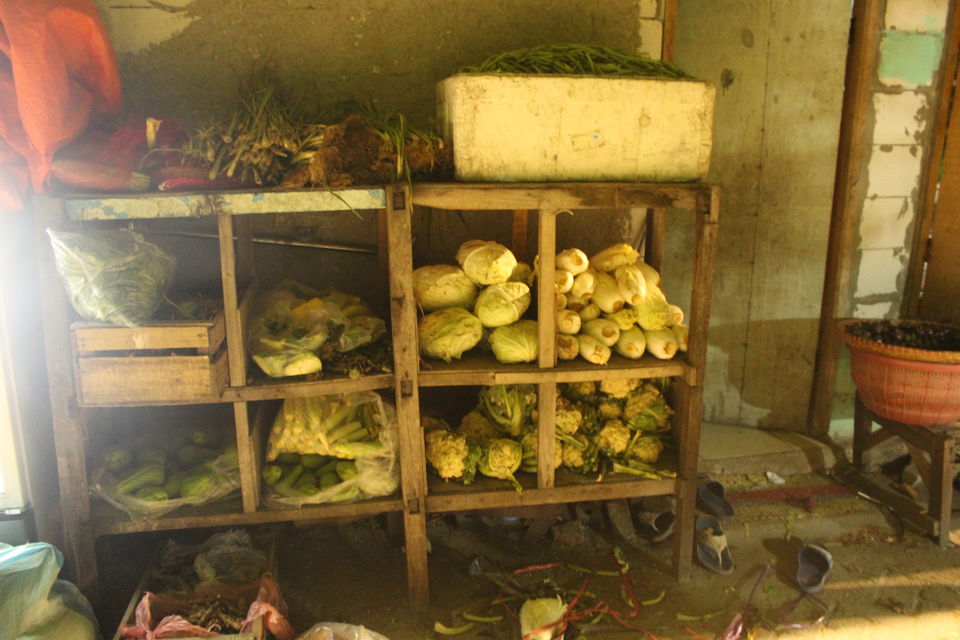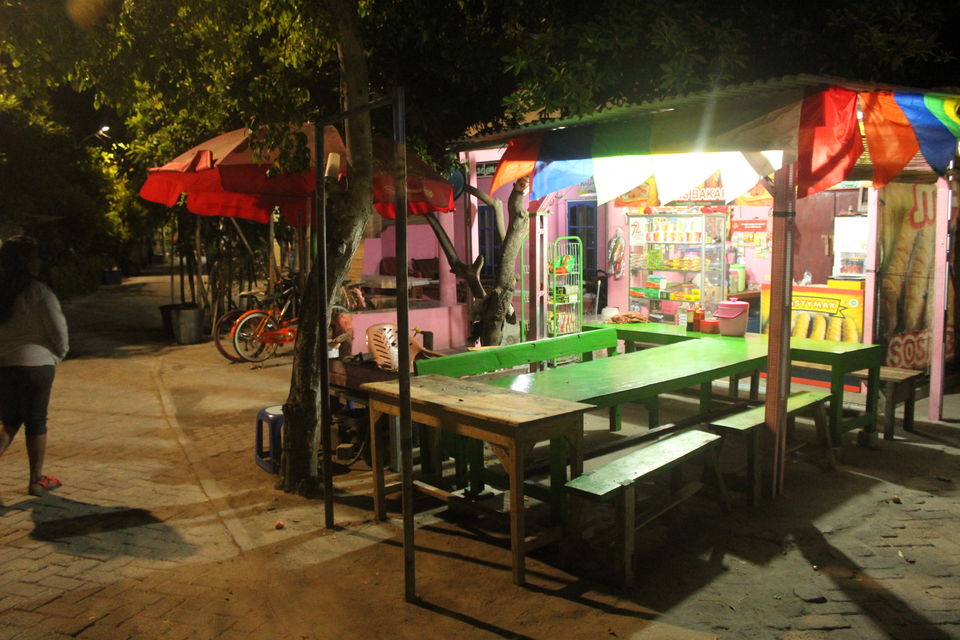 If you are looking out for a pocket friendly & feel-good Island stay tour amidst experiencing the local culture, then Pari island would be the right hit ! You can also explore other islands of "Kepulauan Seribu" like Tidung island, Ayer island or Pulau Macan (Tiger island with private resort in entire island).
I have provided my total trip expense (land package) in the below image for your reference.