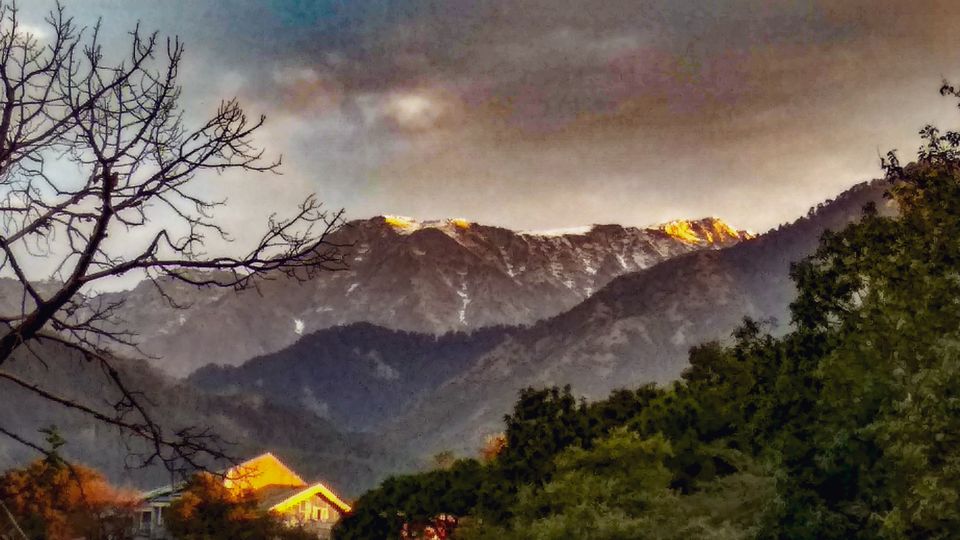 Jalandhar to Dharamshala
From Jalandhar (Punjab) we took bus at 2 in the morning to reach Dharamshala (Himachal Pradesh). We finally reached Dharamshala at 7 in the morning. It took 5 hours to reach there.
At the bus stand we got fresh and had our breakfast. After that we clicked some photos and then moved on to our 1st destination; Dharamshala Cricket Stadium.
It was 3km away from bus stand so we decided to walk there. The roads were little bit curved at every end and the trees on very side of roads were also beautiful. The houses roofs were conical and were made of old bricks and stones. We felt like any movie is going on TVs.
We reached there at 8:30AM and the stadium opening timing was 9AM, we waited outside and there was Sports Authority of India, a sport training centre where players were practicing.
Finally, the stadium opened and we went inside the stadium and players were practicing on the ground.
In this stadium many players of India had made names.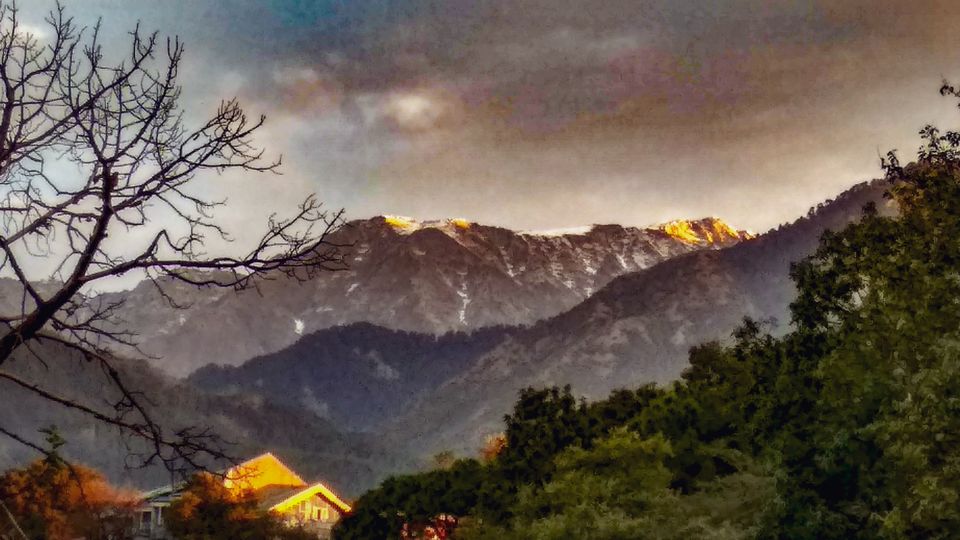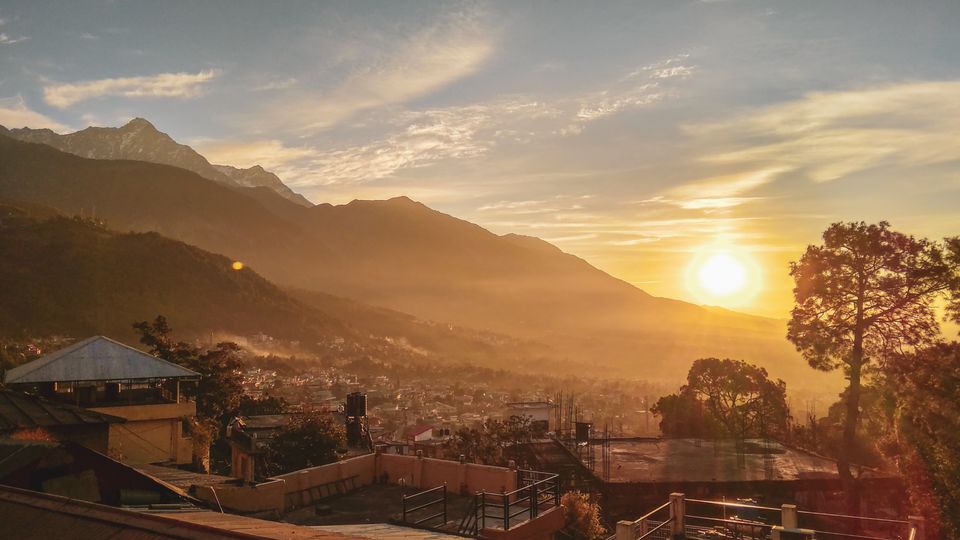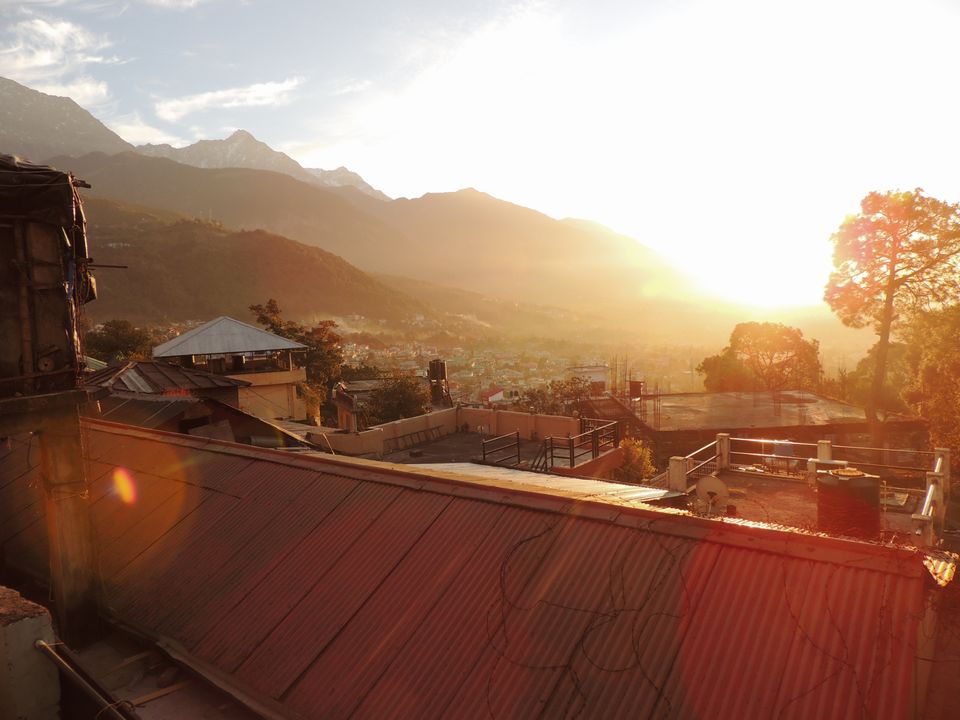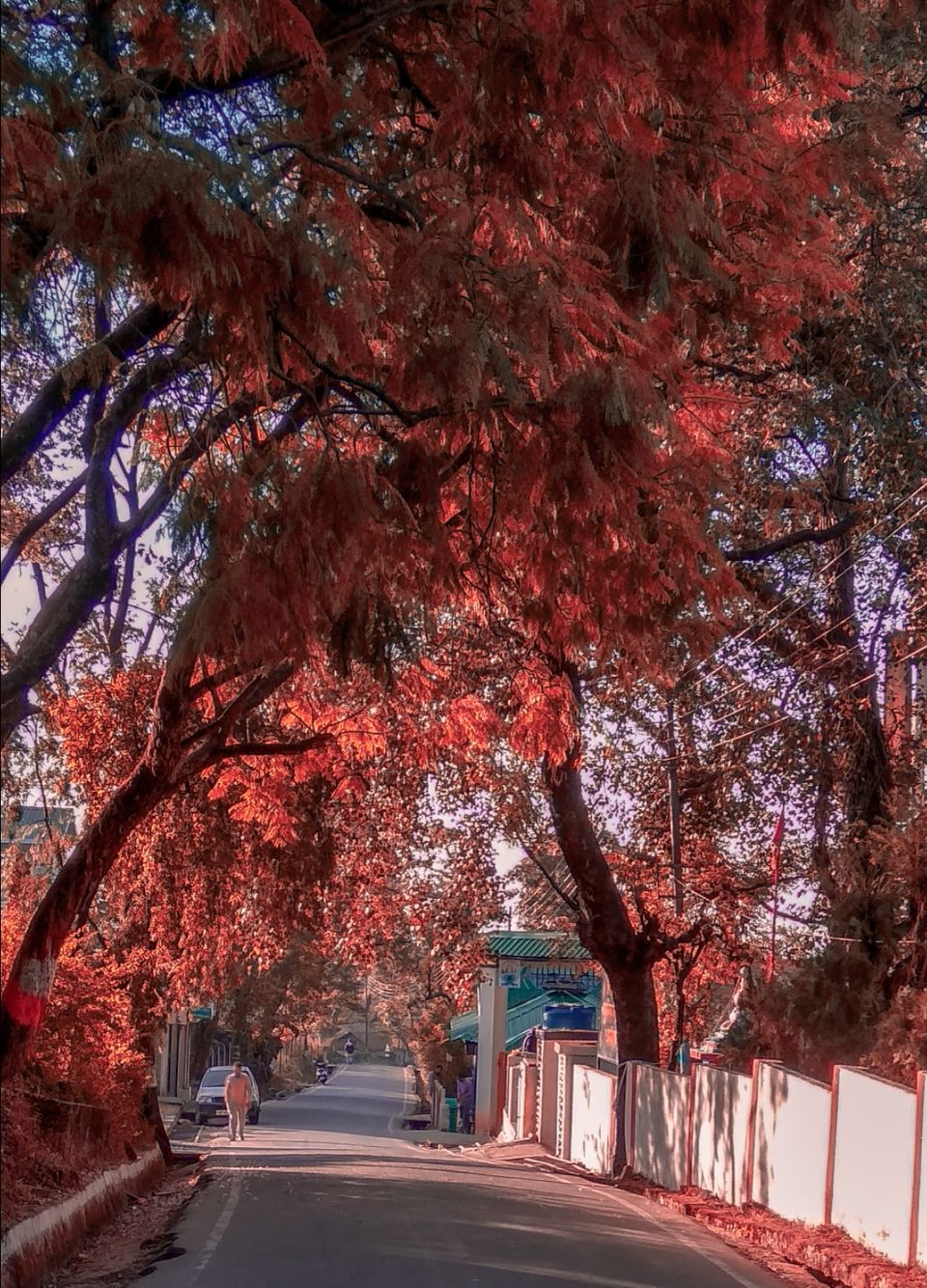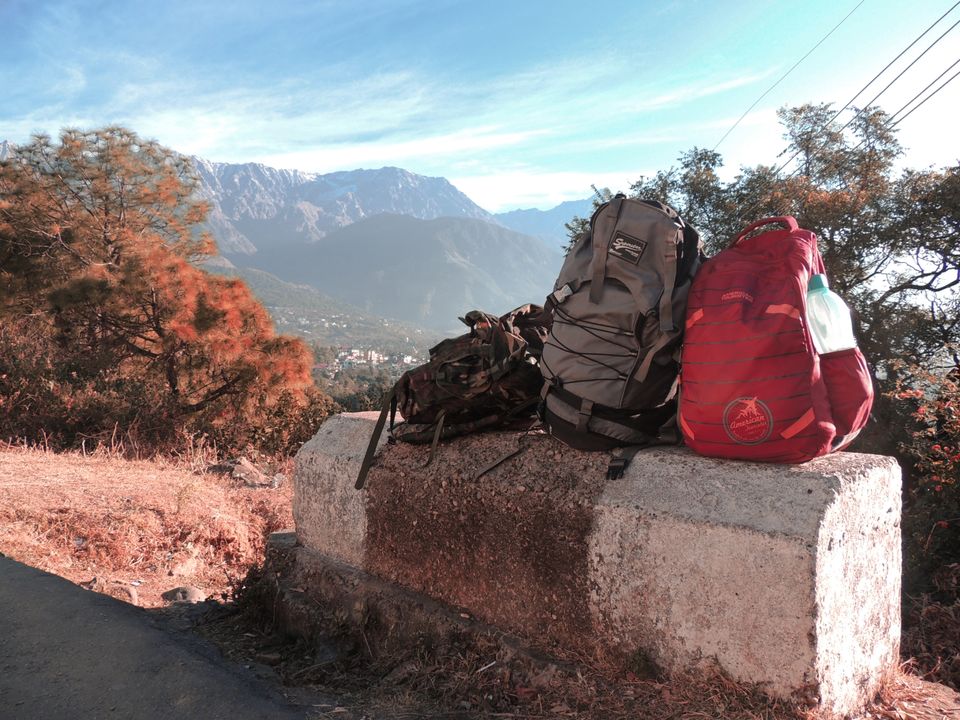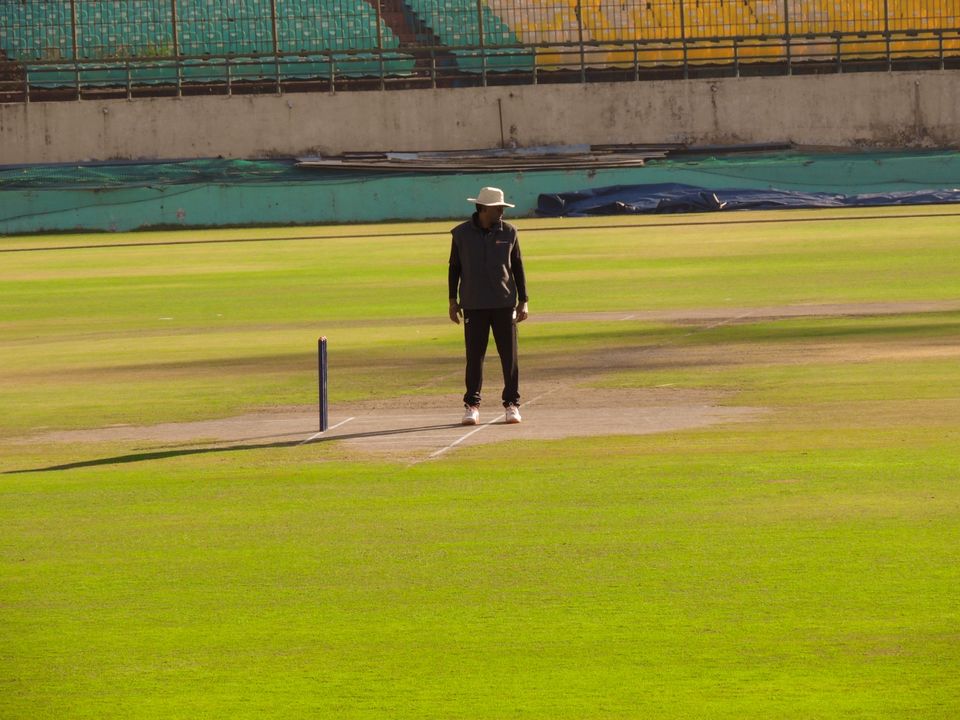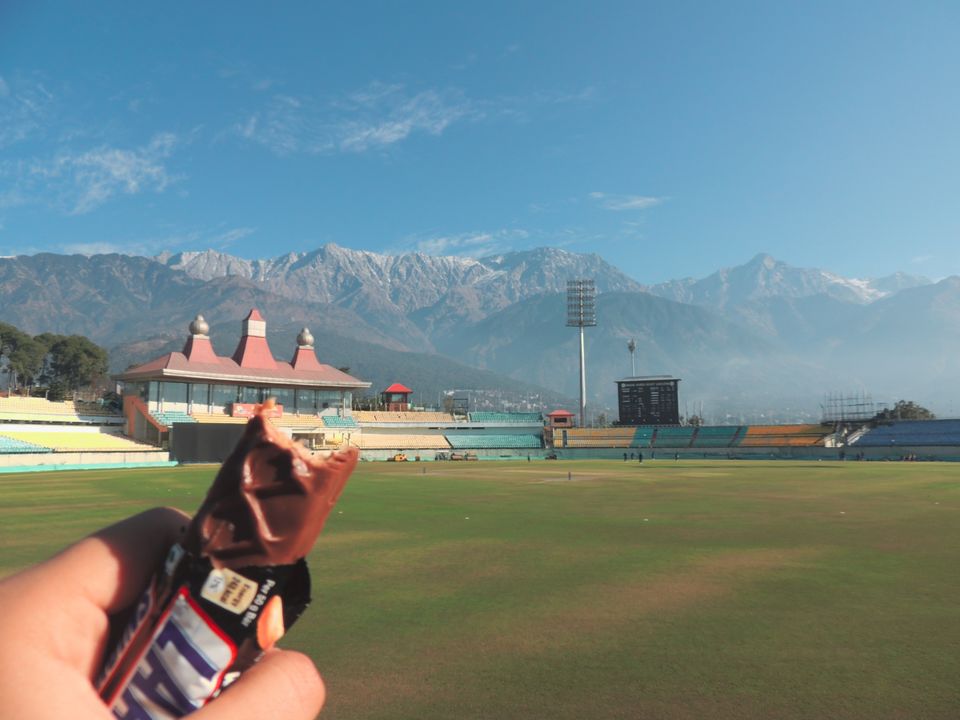 Dharamshala To McLeod Ganj
From Dharamshala it was time to move our 2nd Destination; Mcleodganj.
We took a bus, it cost around 17 Indian Rupees per each and merely took half hour to reach there. We asked a person on the bus about the stay in Mcleodganj so he took us to his well-known hotel. The hotel price was 900 Indian Rupees of one day but however, we negotiate to 700. The hotel room was very clean and it has a TV and with all the facilities. After all that we asked him about the places to visit. He told us two places to visit today: Bhagsunag Waterfall and Buddhist temple.
So, we got fresh and decided to our 3rd Destination: Bhagsunag Waterfall
As we were going to our destination, we saw street markets where we did some shopping and found a Punjabi Dhaba to have our lunch. We had our lunch there and then started to move to Bhagsunag Waterfall. On the way, we saw different things like Tibetan items, street arts, monks, tea stalls. So, as I am a photographer, I captured all in my camera.
Bhagsunag Waterfall was 13 km away but however, we reached there by walking. The water was really clean such that we can see all the pebbles in the water floating. We spend some time there enjoying, capturing moments and relaxing. After that, we started moving to our 4th destination which was Buddhist temple in McLeodganj. So we decided to take a difficult way to there, we trekked down by rocky mountains over there, where we saw local people living near the rocky mountain area. We came down to the market and from there we went to the Buddhist temple. And finally, we reached the temple where we get to know about Buddhism and monks. After that, we did our dinner and went to our hotel and talked about the day and then we slept.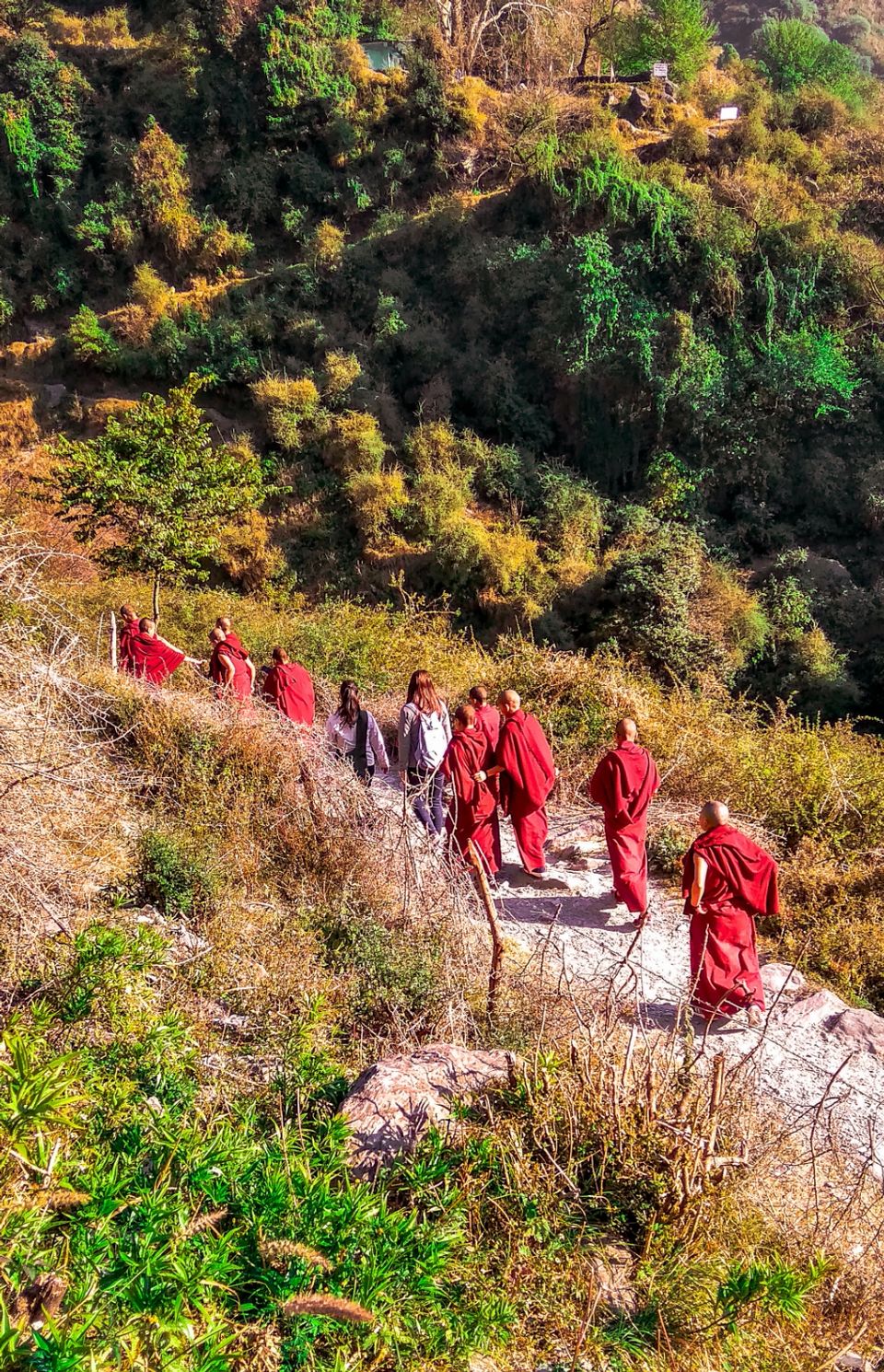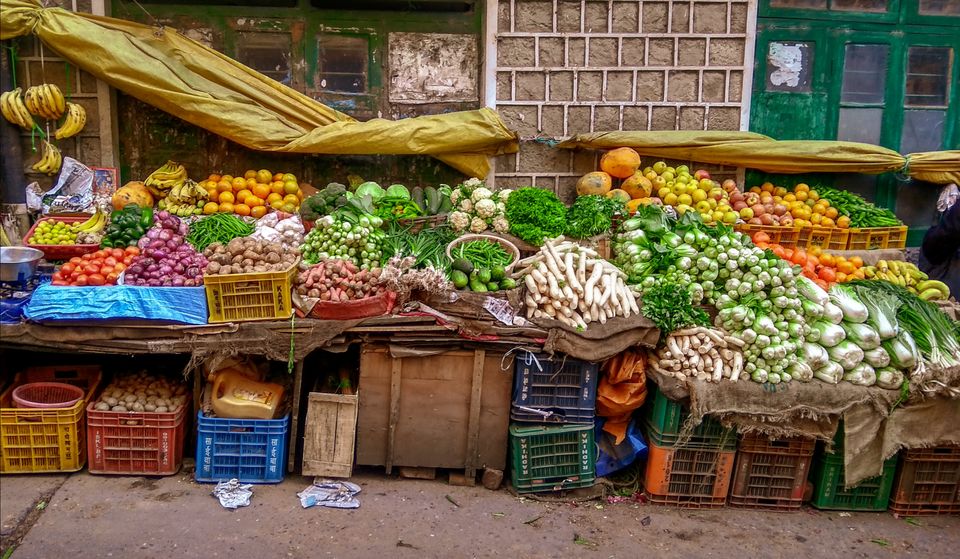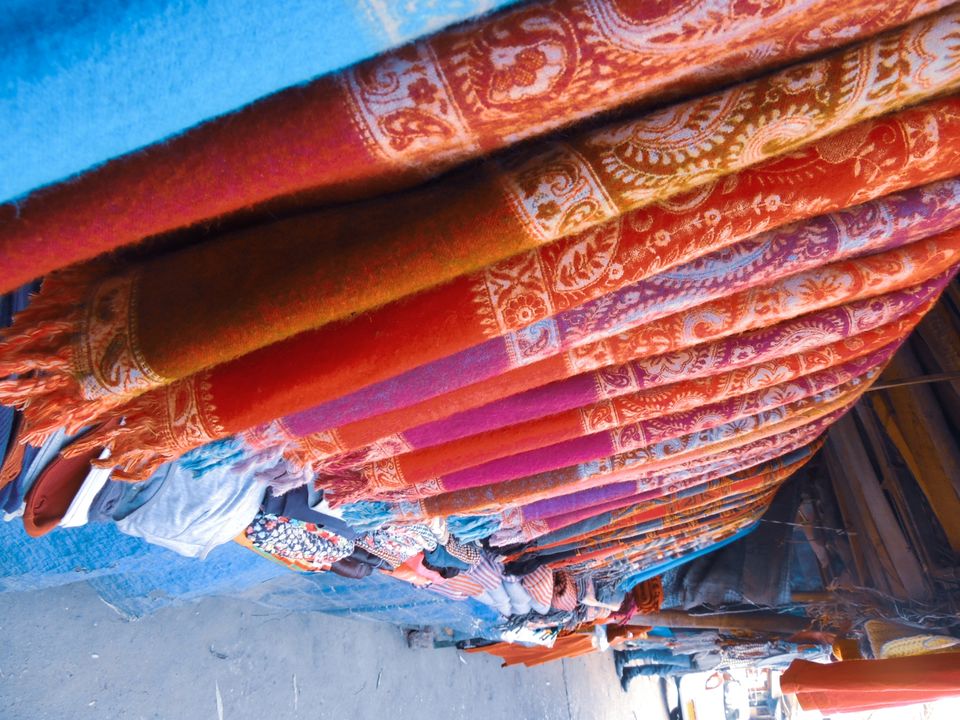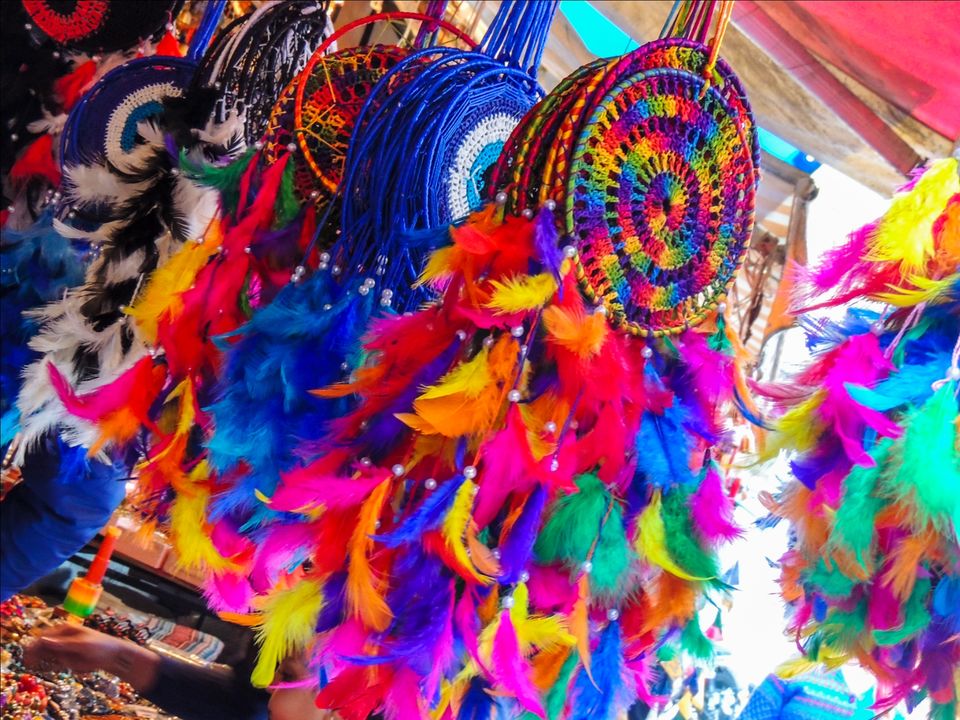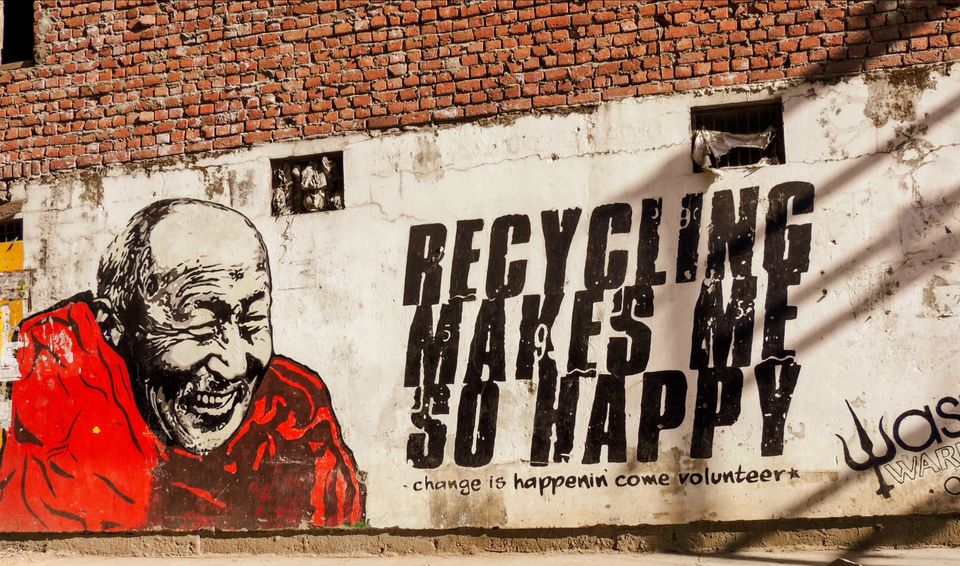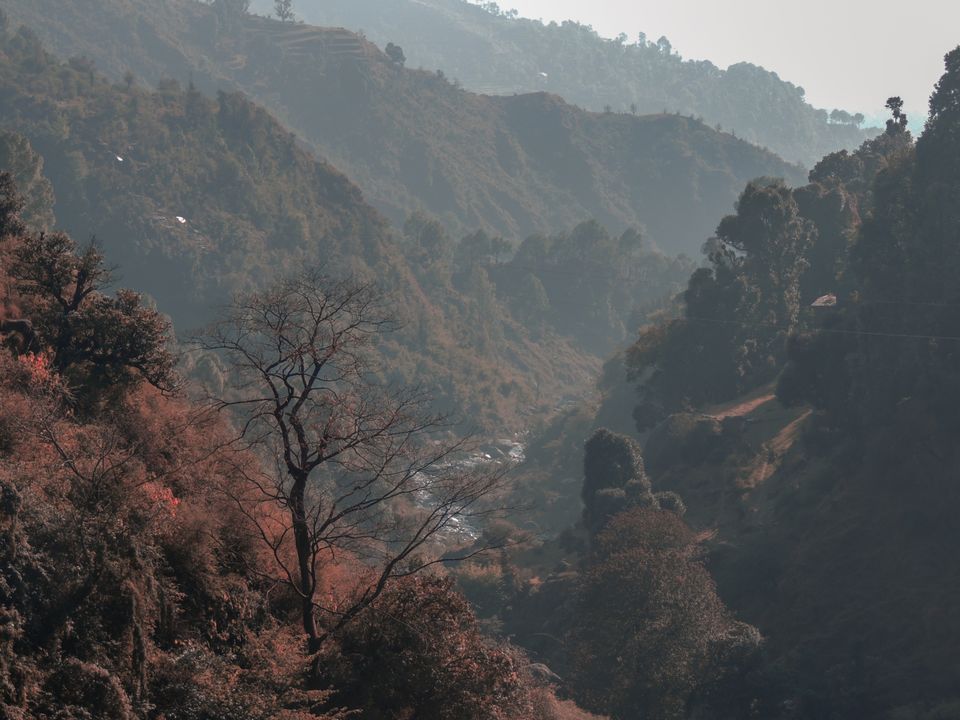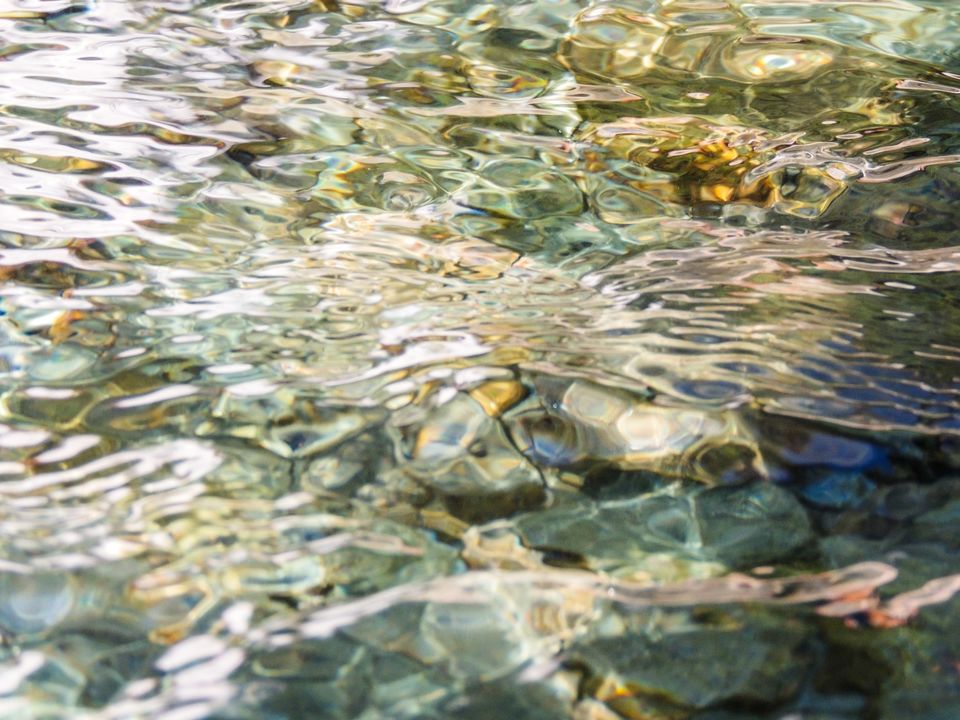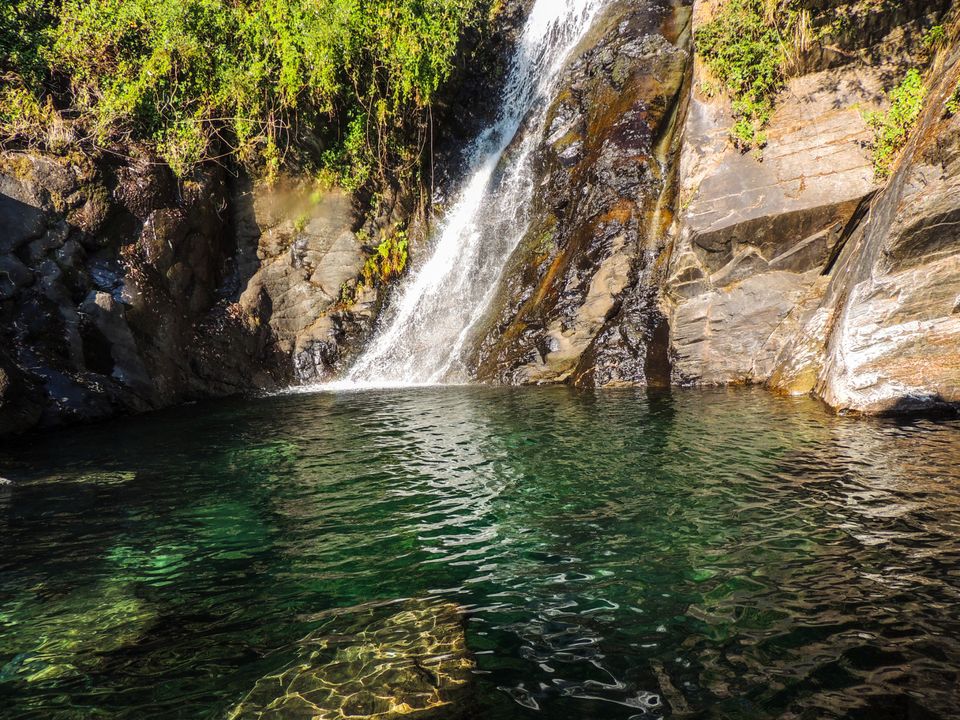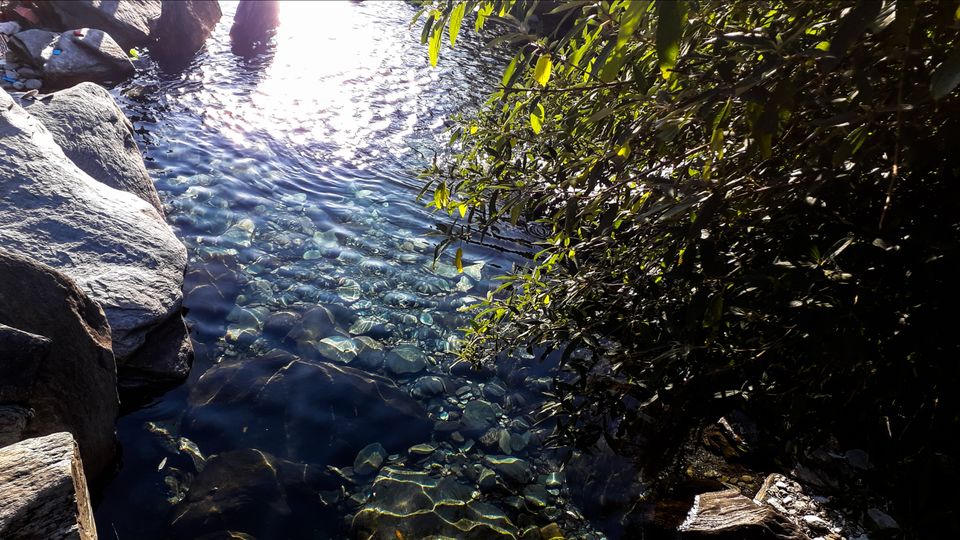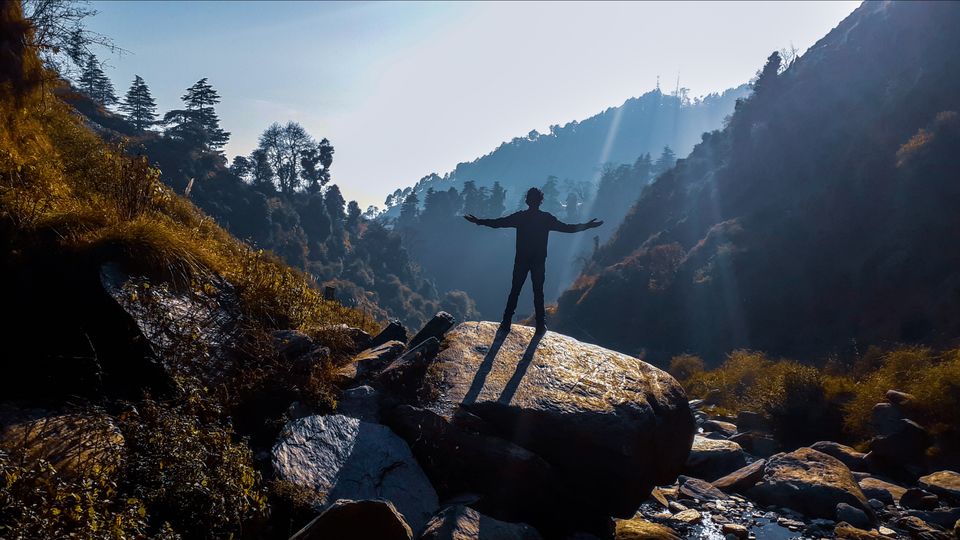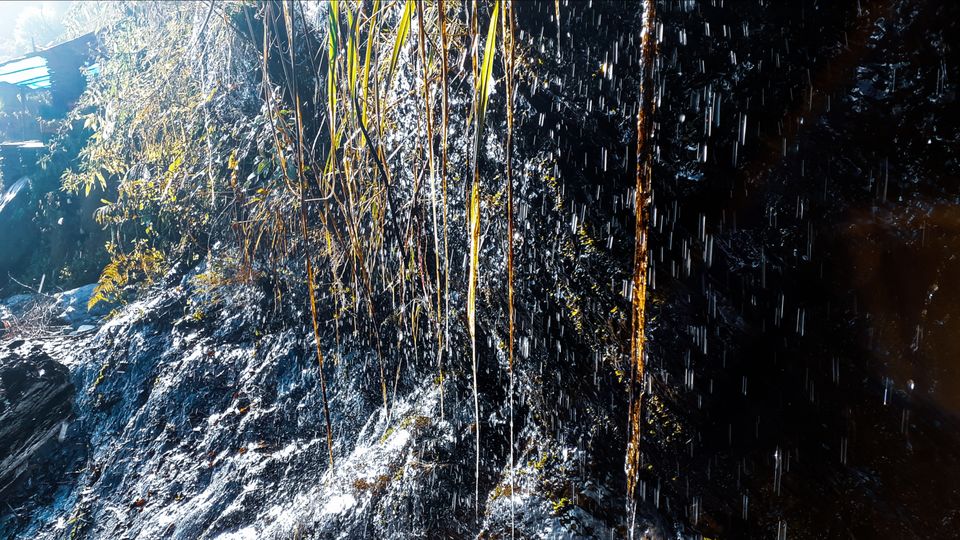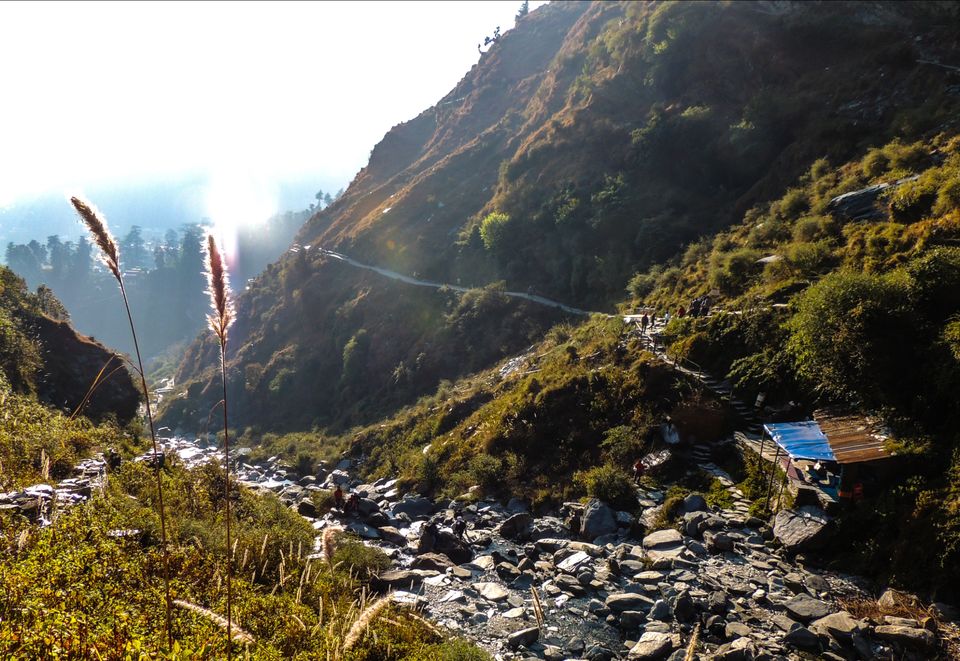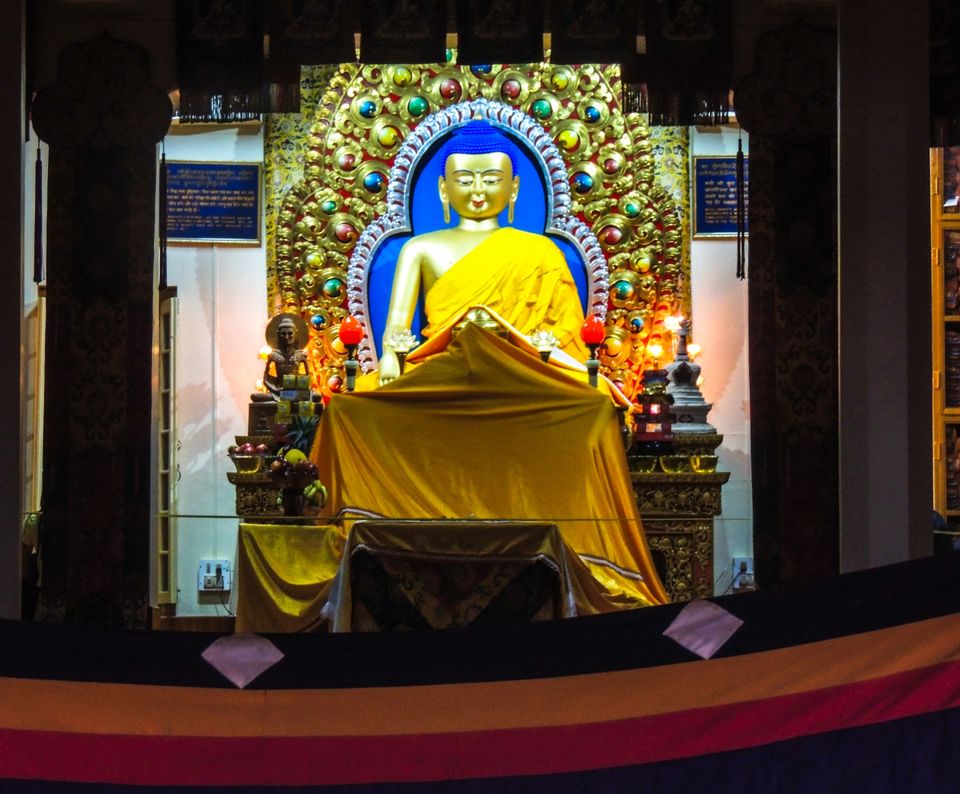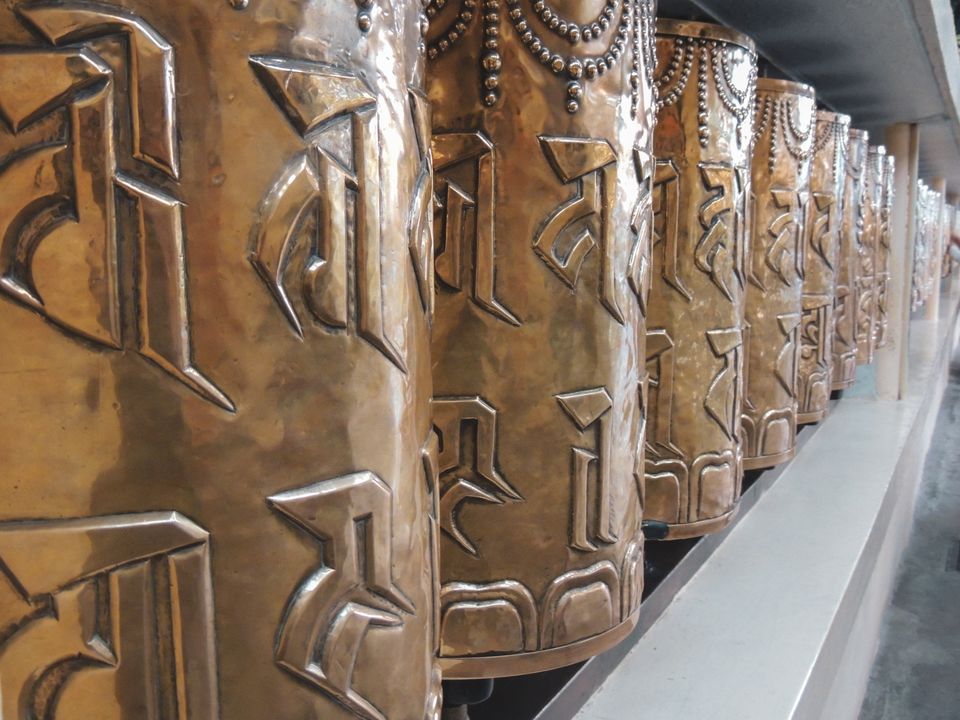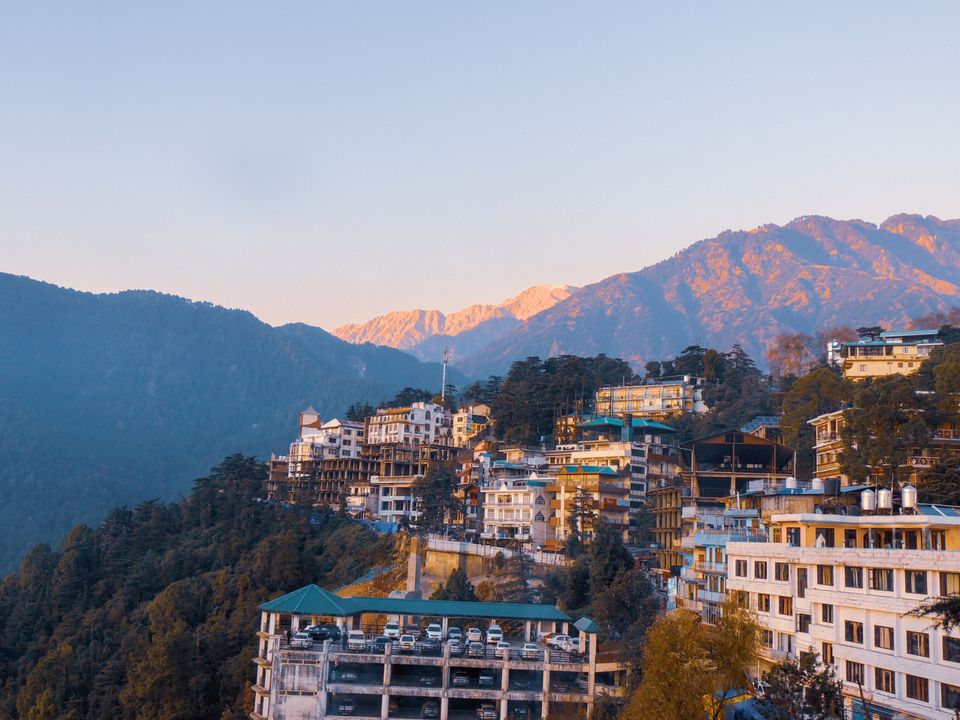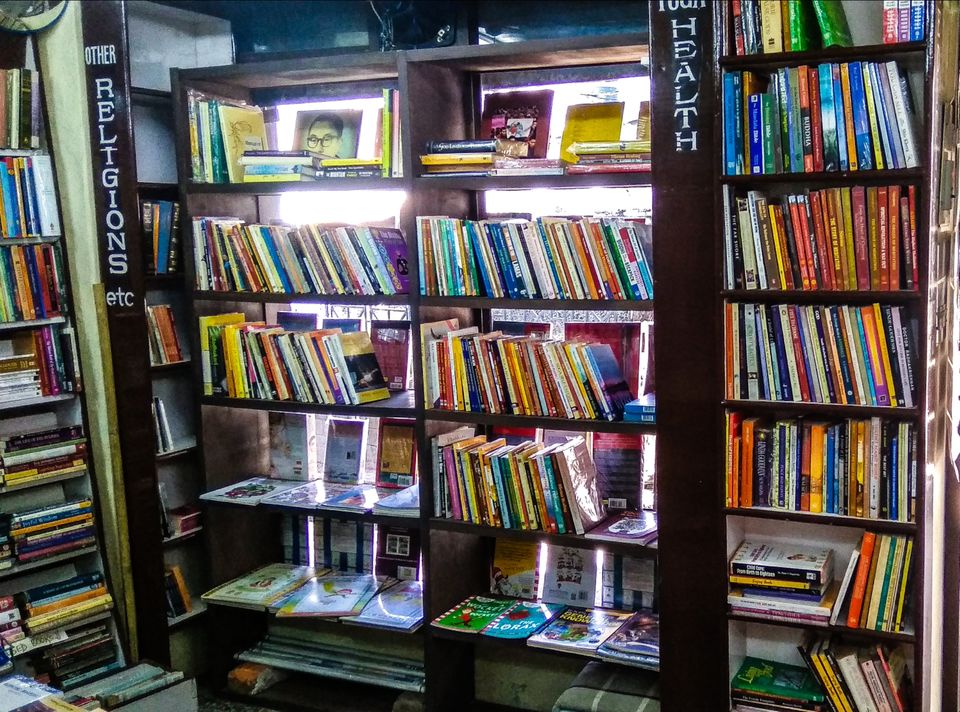 Now it's was the time to go to some height, so we decided to get up little early and have a breakfast somewhere in the McLeodganj. From there we took a taxi and reached to Triund trekking hub where we were given somes rules and regulations to do over than beautiful height. We started to climb at 12 at the afternoon and the view at every point of the trek was amazing. Somewhere we rested have some food, it took 5 hour to reach at the top and finally we reached there at 6 pm and then we clicked some memories, enjoyed the scenes from there. Looked at the points where we started the journey. After that we had our dinner, we were provided tents to live there, we enjoyed the night in front of bonfire. It was one of my amazing night I ever had with my friends at that top. We lies under the skies full of stars. It was such a beautiful feeling. And then we slept after so much of hard work.