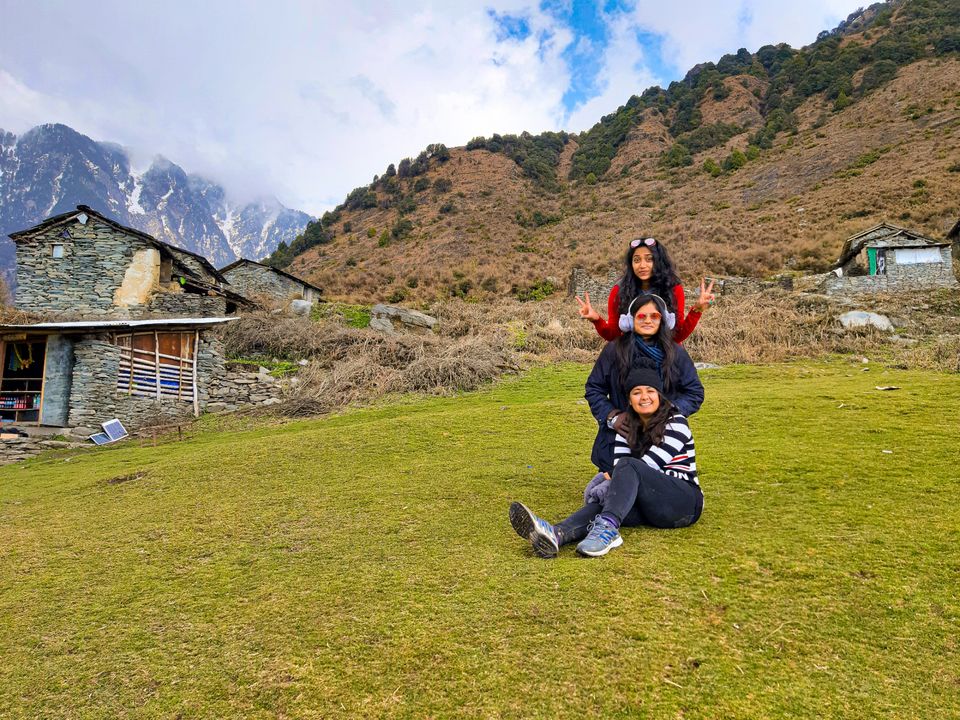 It wasn't a conscious decision but a random plan to visit Mcleodganj and I am obliged that I happen to go there. Best part of the trip was when my best friends joined me, it was cherry on the top. We 3 headed from 3 different cities and reunited in Delhi, that's from where we altogether started our girls trip to Mcleodganj, Dharamshala.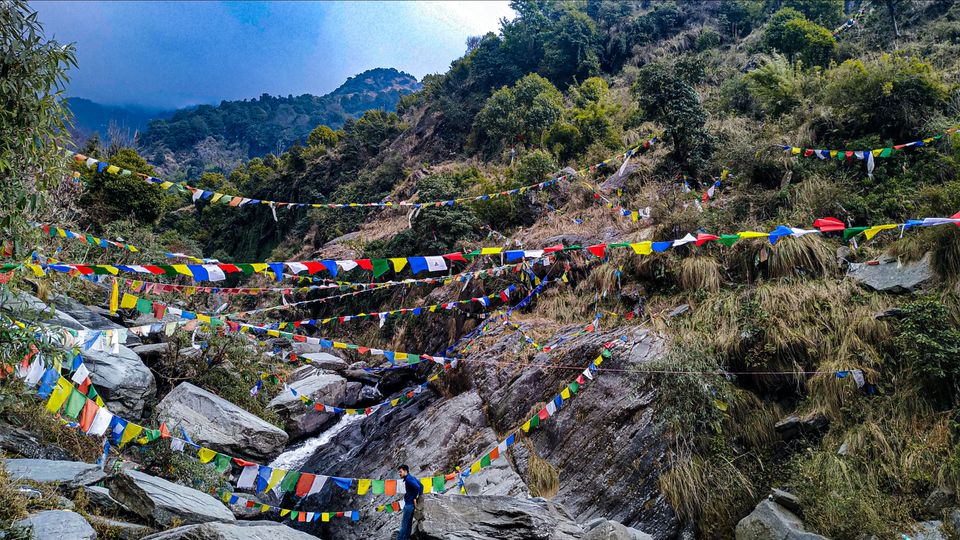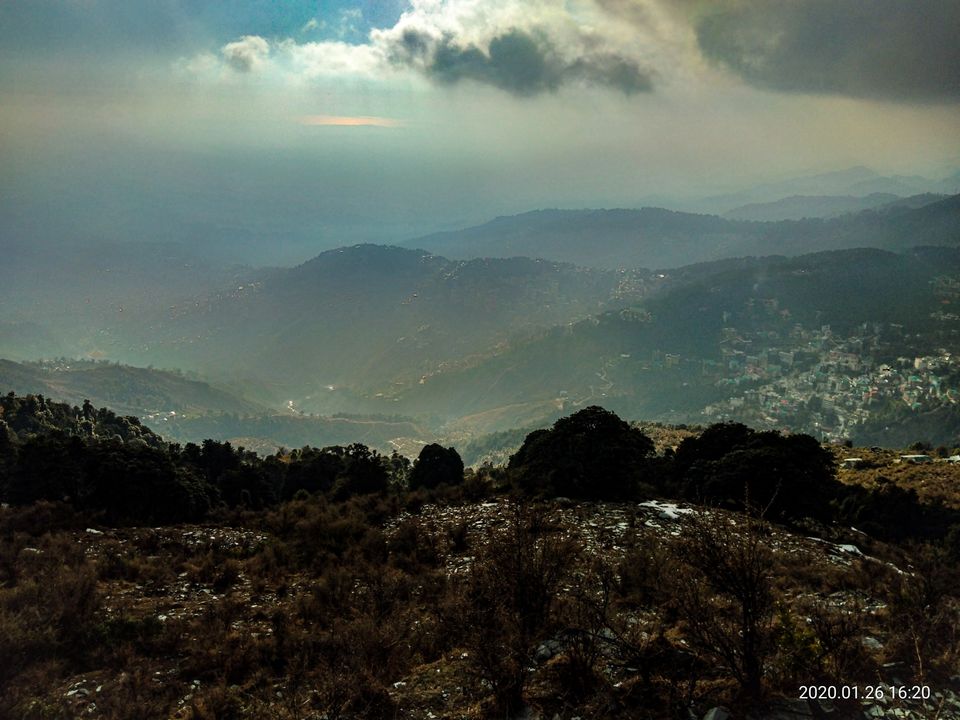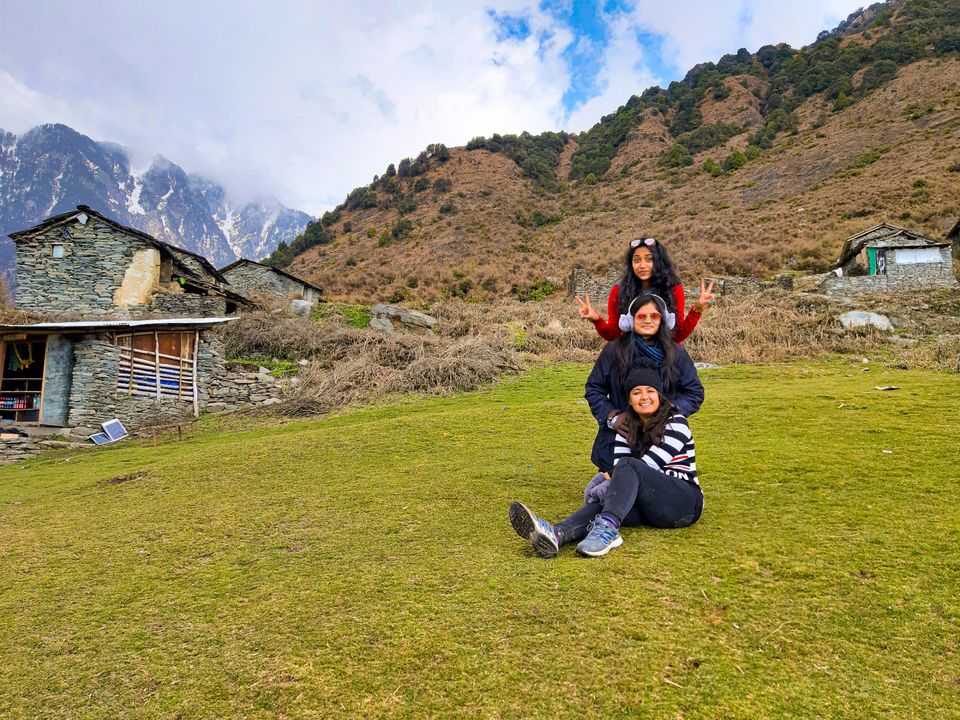 We reached Dharamshala at 6 in the morning after an overnight bus journey from Delhi. From Dharamshala we took a taxi to Mcleodganj which is just 6-7kms up the hills. It was all dark and silent but the vibes were super refreshing as we moved towards our hotel room. Me and my other 2 friends had different places on our list to visit, so we jotted them down and planned our day accordingly so we don't miss out on anything for local sightseeing.
We started our day with Bhagsunag Temple, which is a small and beautiful shiva temple. There's so much peace that you will not want to leave the temple for at least an hour. We were on time constraint so left early for Bhagsu waterfall, which is 1km walk from the temple. Reaching the waterfall we were mesmerized by the view. The sound of the waterfall literally touched my ears and I lost myself in nature's lap. We spent quite a good time sitting there and clicking some photos. I was in no mood to leave this place but my hunger took us to Shiva Cafe, another must visit cafe in Mcleodganj.
Later we took a drive to Dalai Lama temple, St.John church, Naddi, Dal Lake and the local market. We ended our day 1 soon because the town shuts down early by 8pm and the roads become little isolated.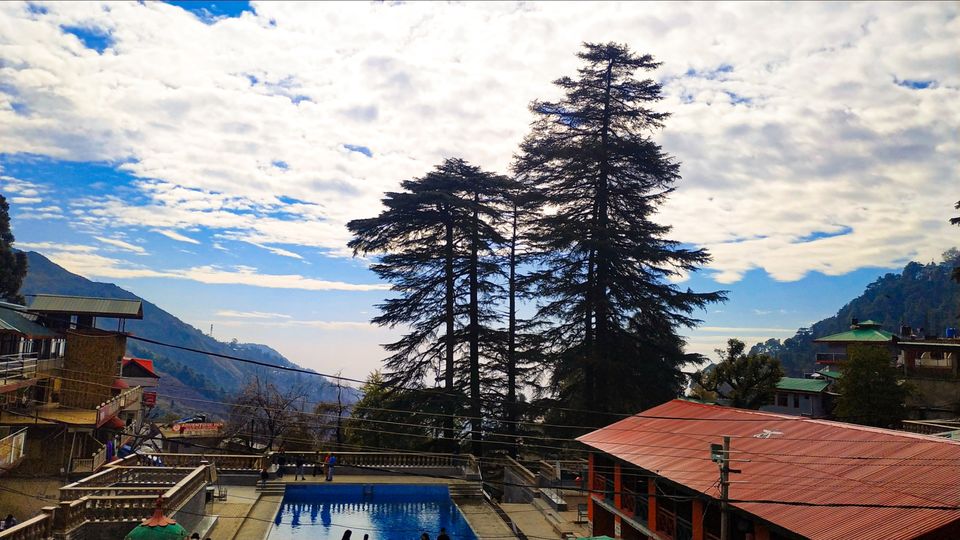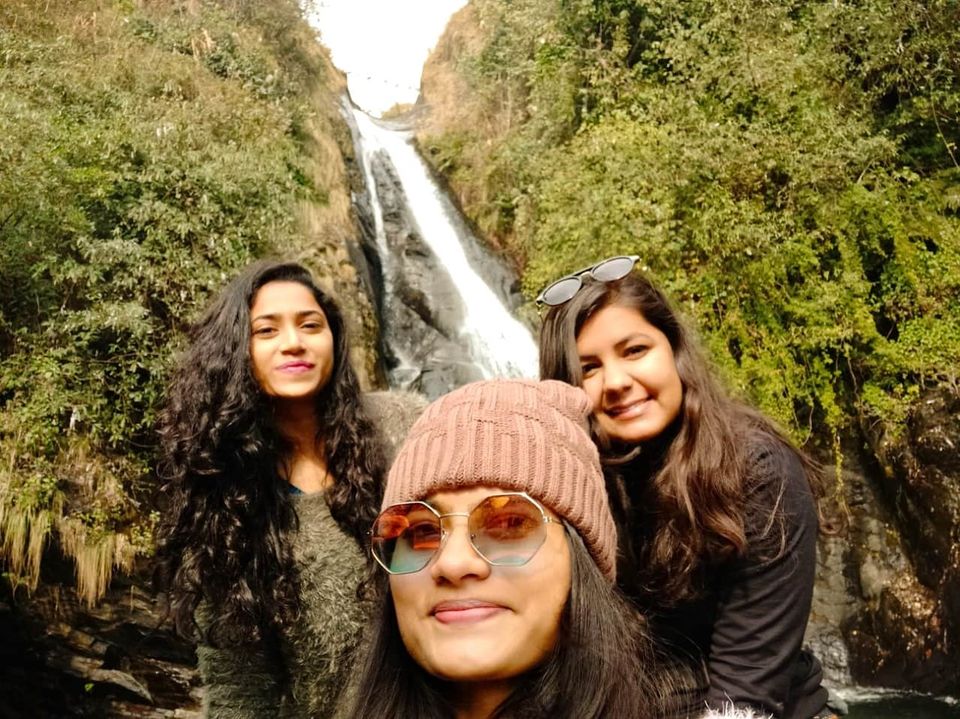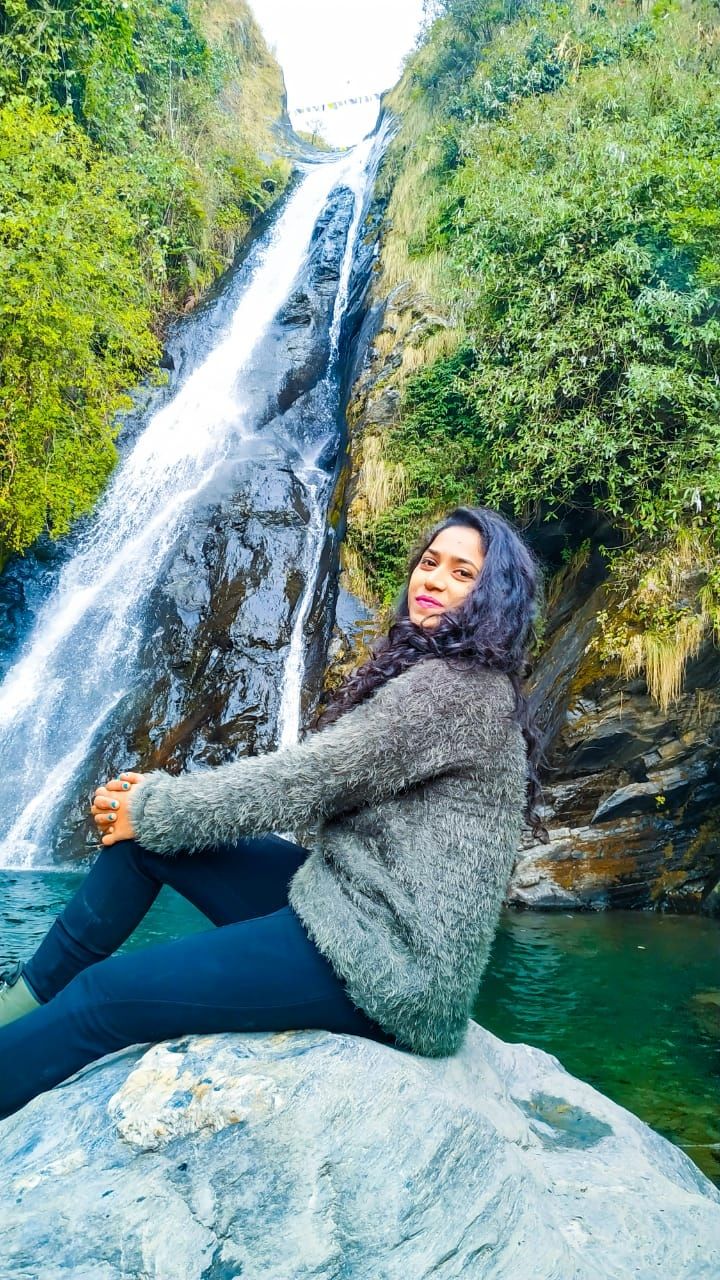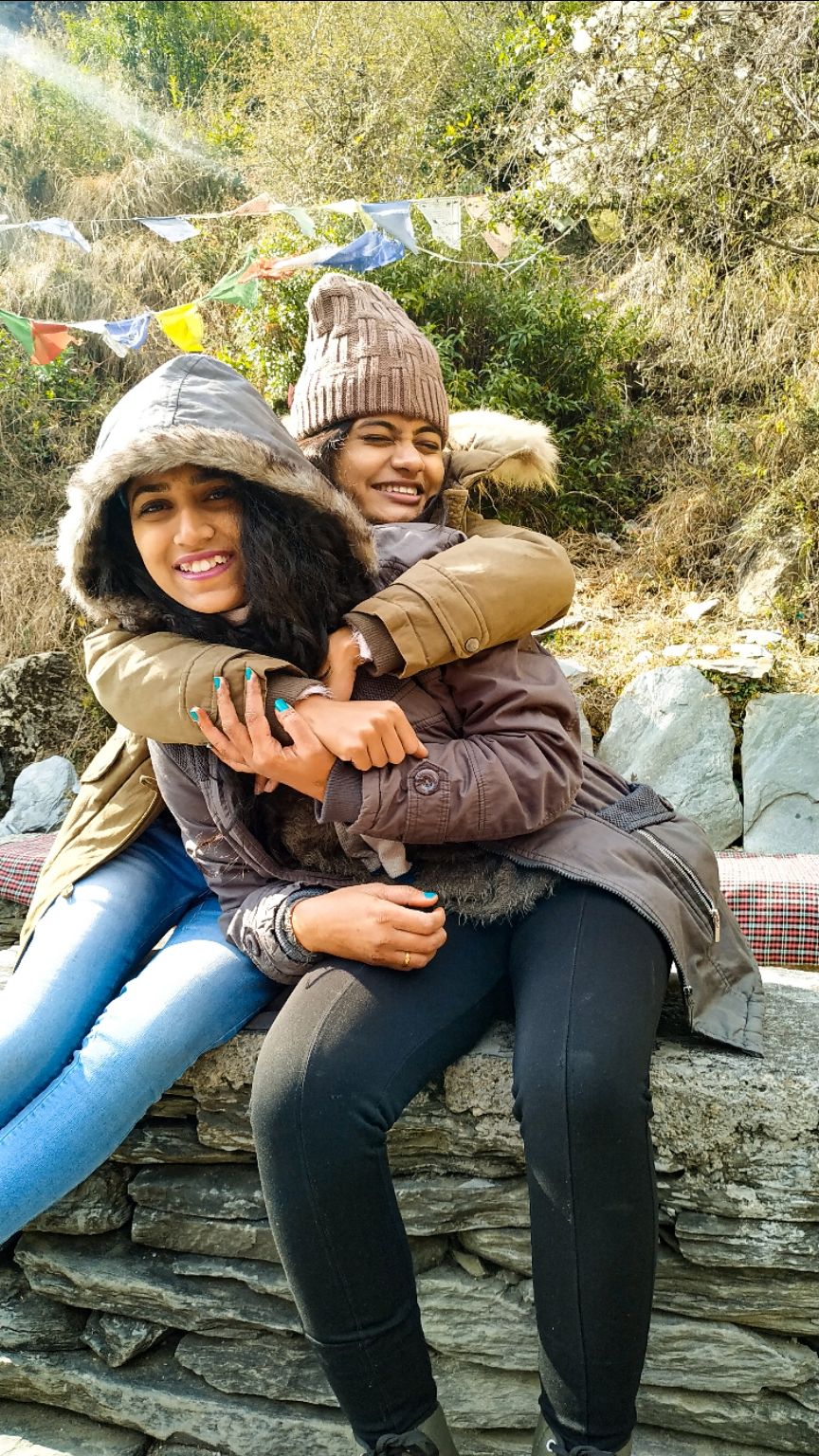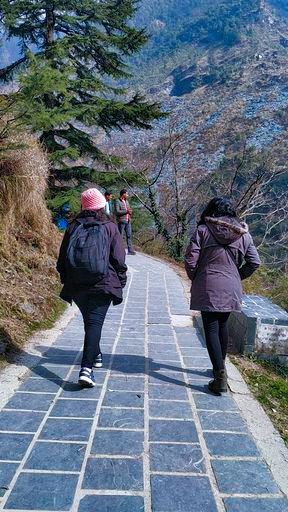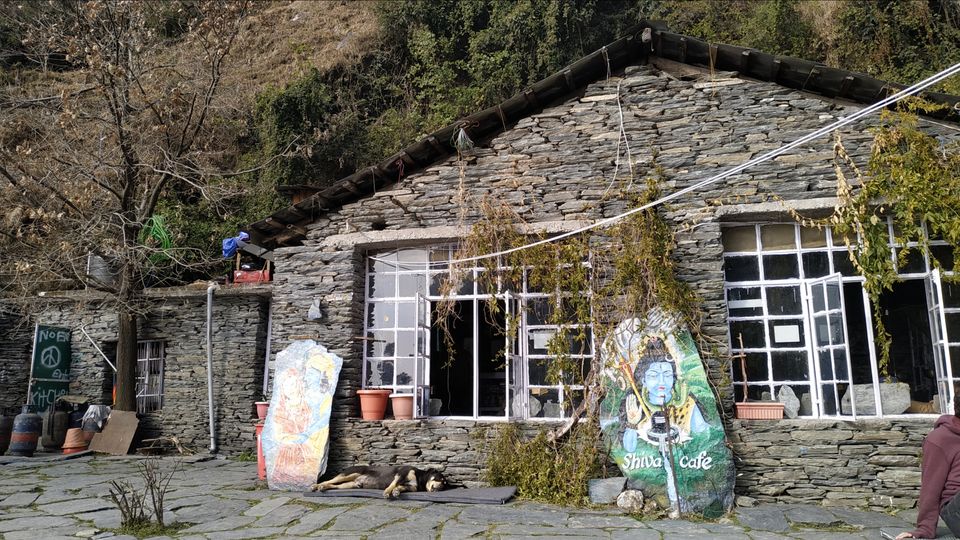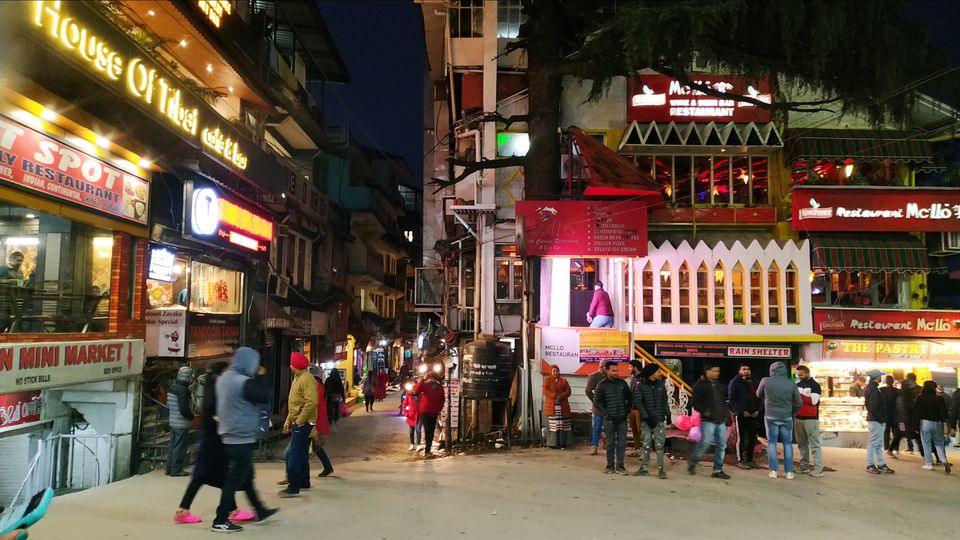 If you are at mcleodganj and not going to triund trek is unfair to your Trip. We had 2nd day already booked for the trek. Next morning we got into our trekking shoes and started the trek with our guide. We were joined by 3 more guys for the trek. We were enthralled by the view as we trek towards the mountains.
We reached the top by late afternoon. We burnt out the time playing in snow and sitting quite, as we saw the sunset, all our tiring went into vain. It was worth trekking 9350ft. to see a magnificent red and orange ball setting down as it goes back to its home and welcomes a starry night to the world. We were delighted to camp under the blanket of stars. We enjoyed playing some games, bonfire and drained our time and woke up to splendid sunrise.
This wasn't my 1st trek but everytime I trek I go gaga with the mountains and the view I come across. It is also my addiction to trek to see the smoky mountain sunset and sunrise. We took a halt at midpoint cafe on both our ways while trekking up and trekking down. The fascinating view from the cafe forced us to take a stop and look at dhauladhar ranges on the backdrop.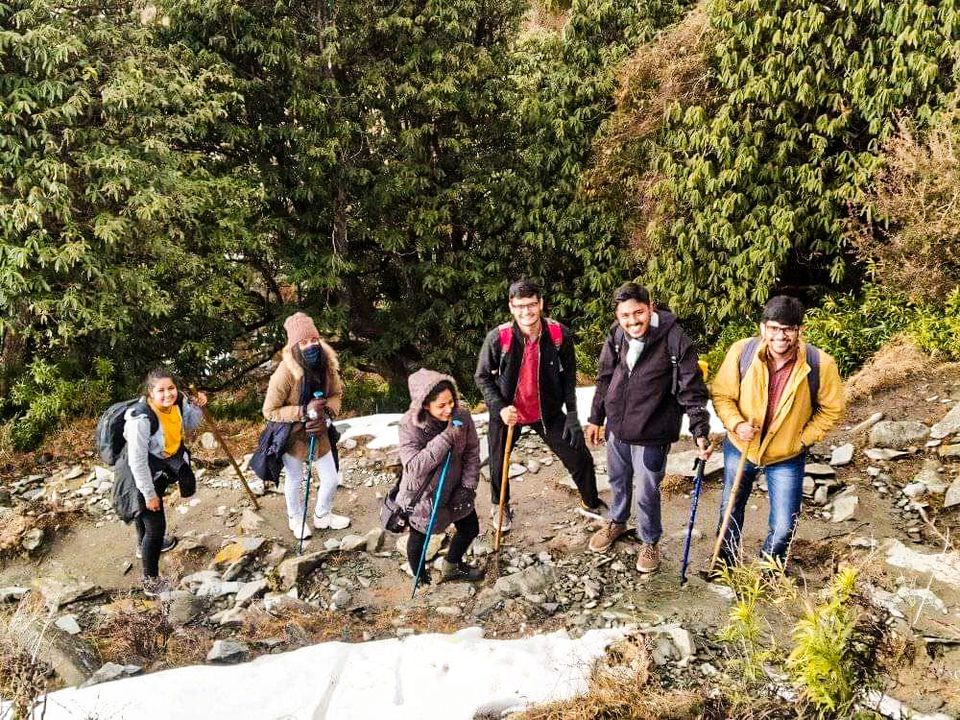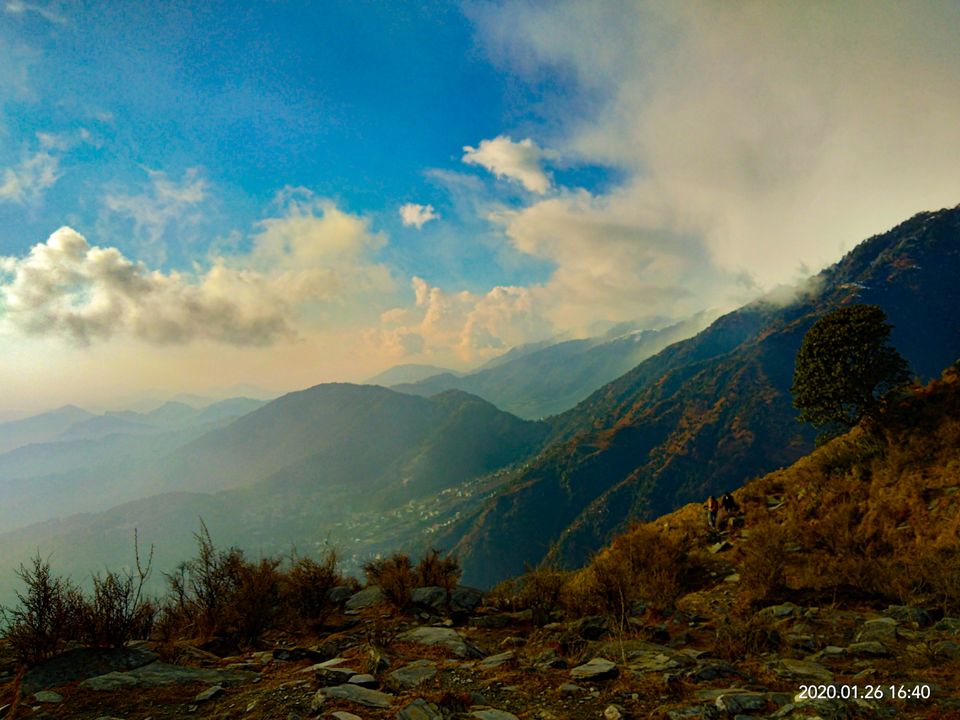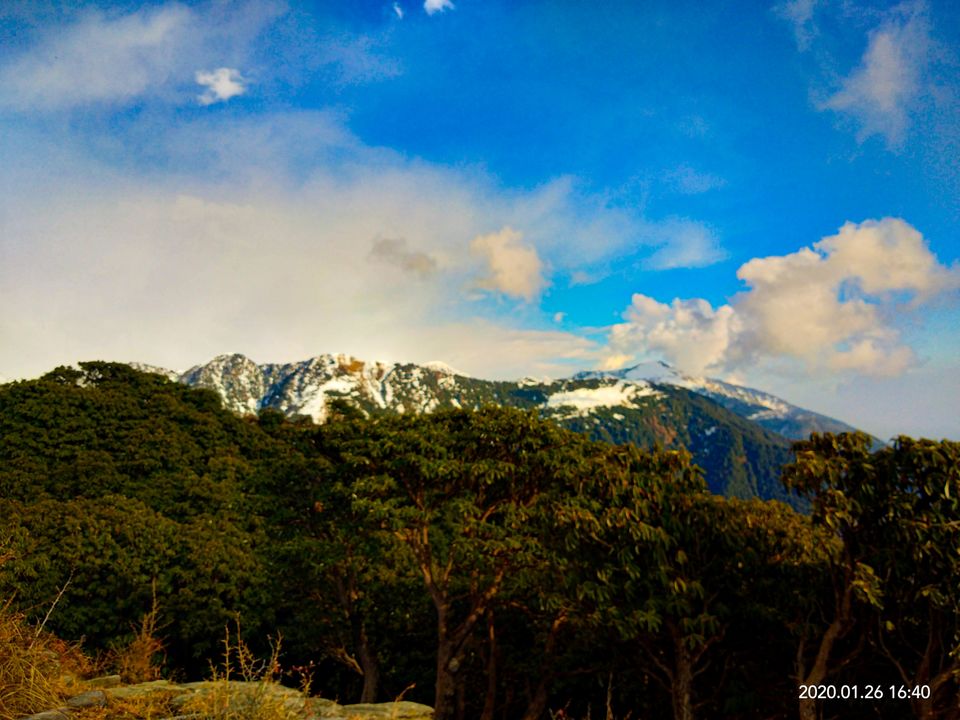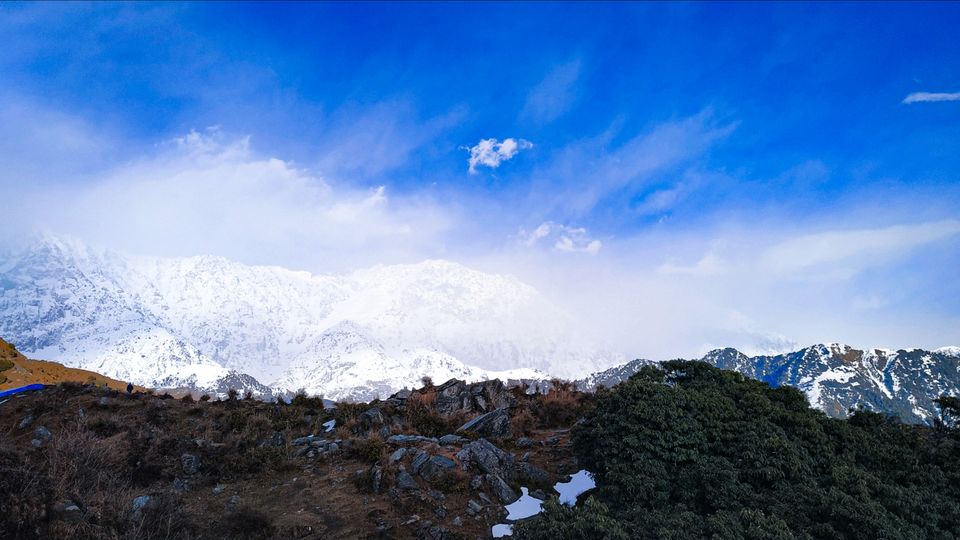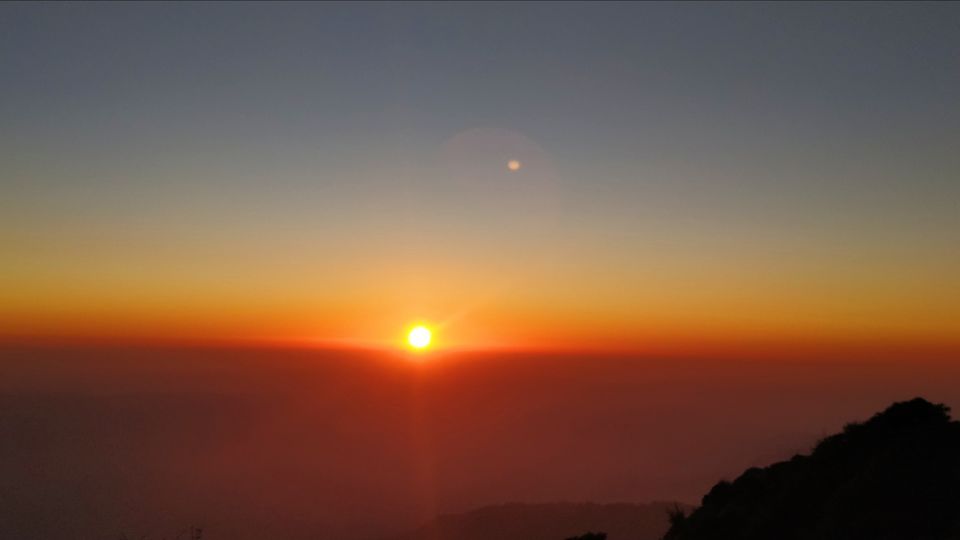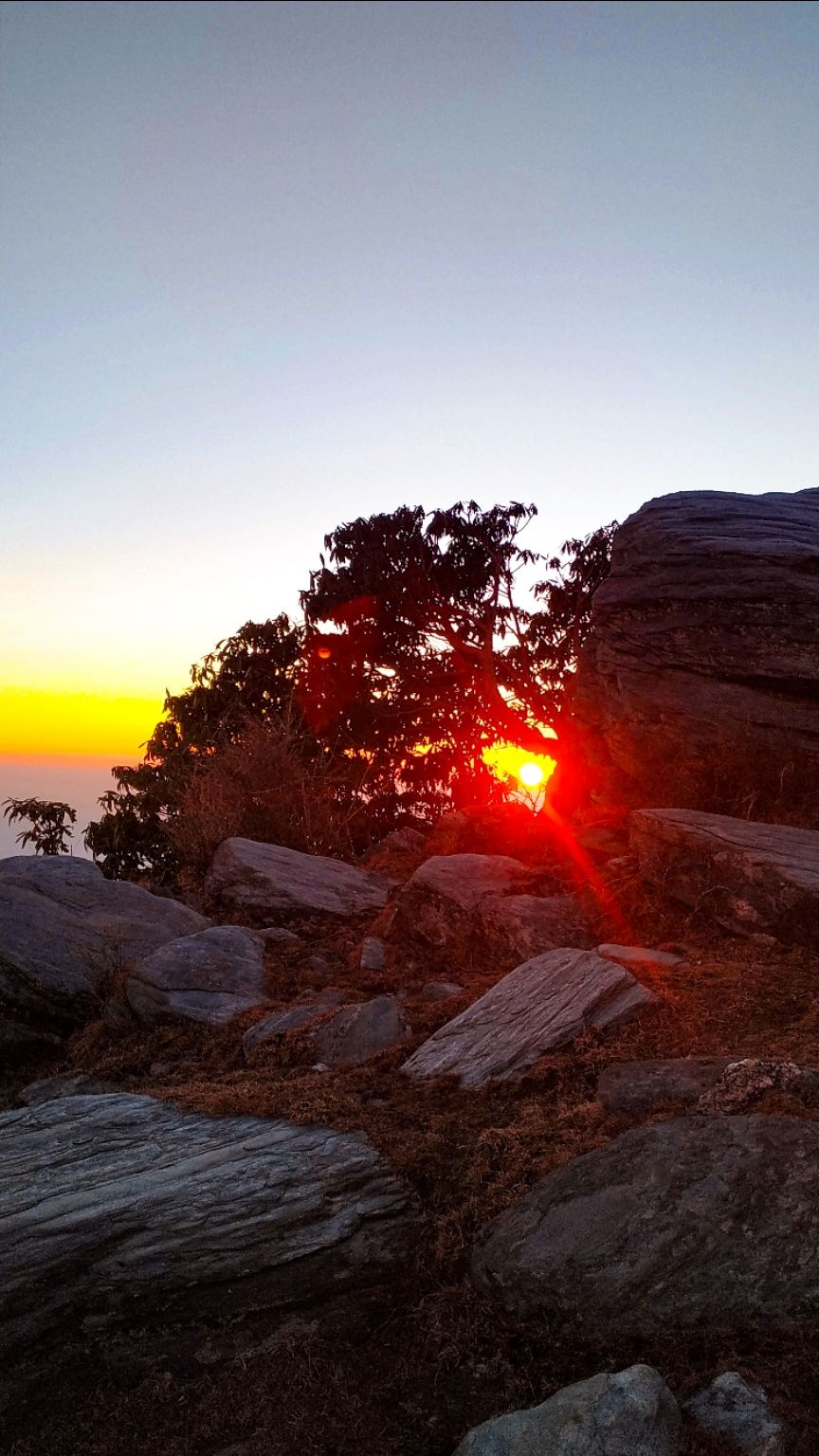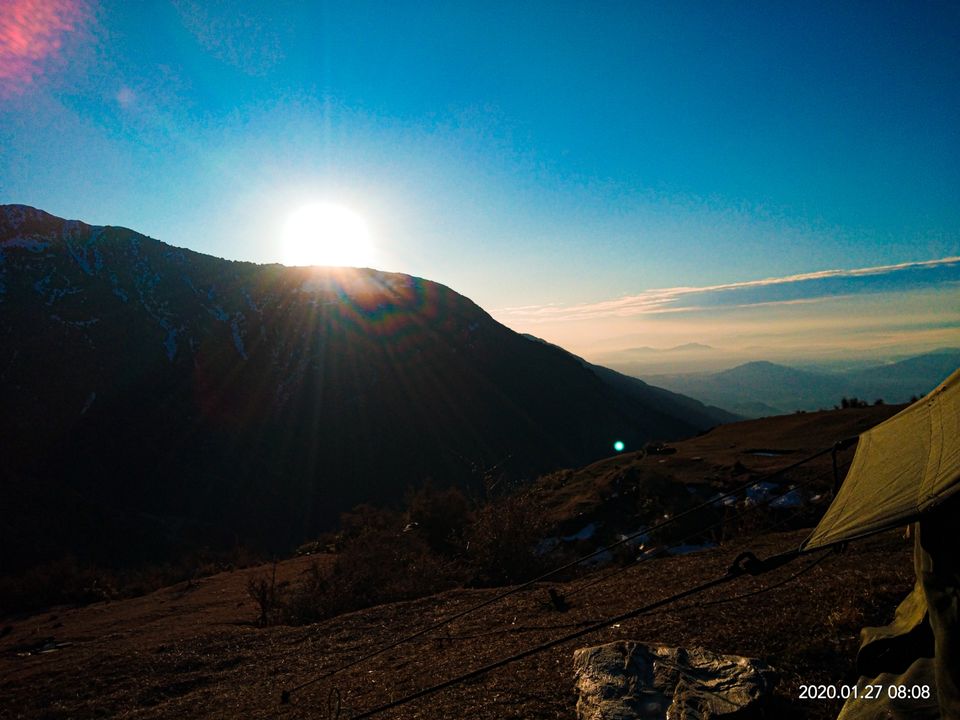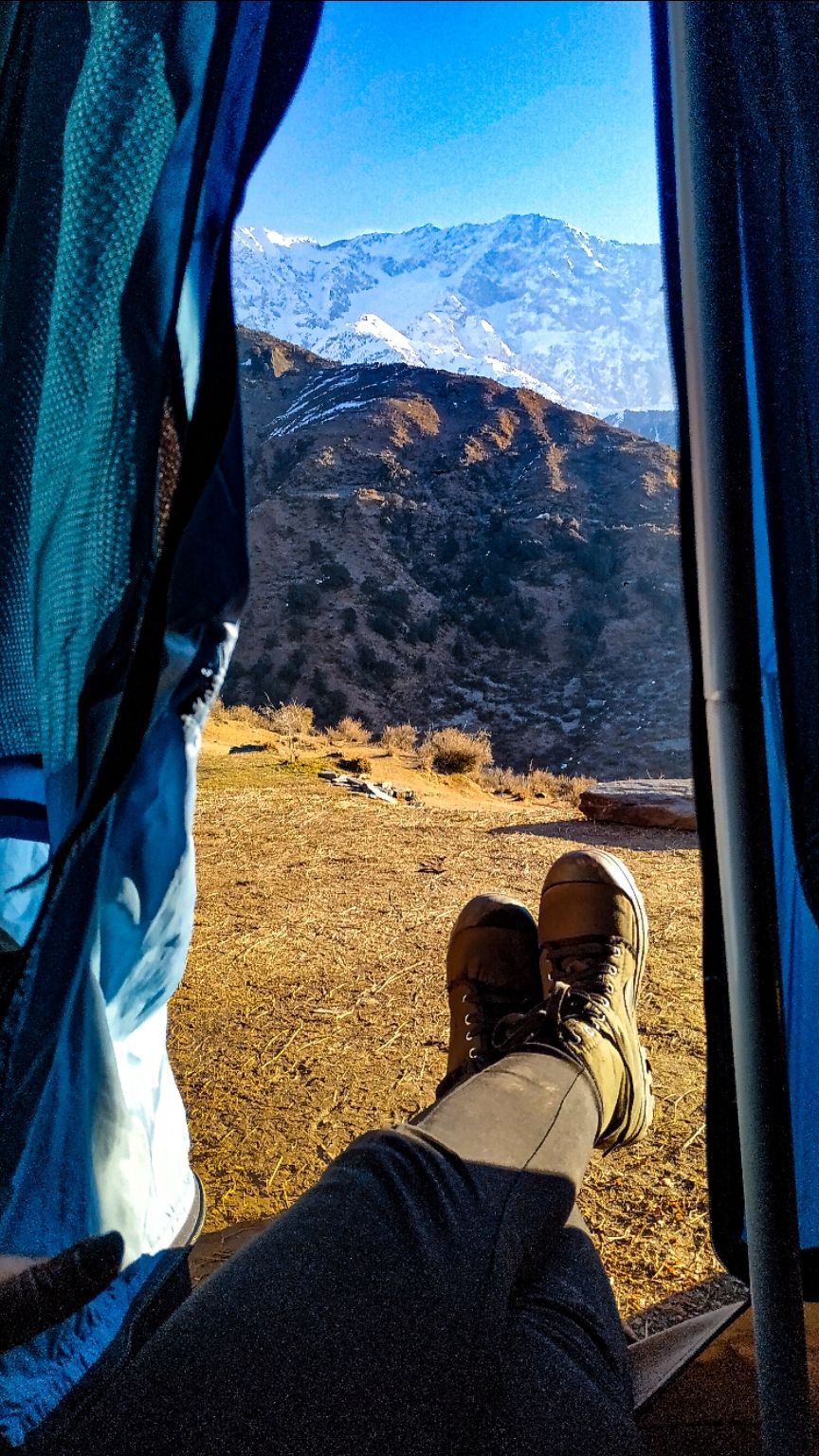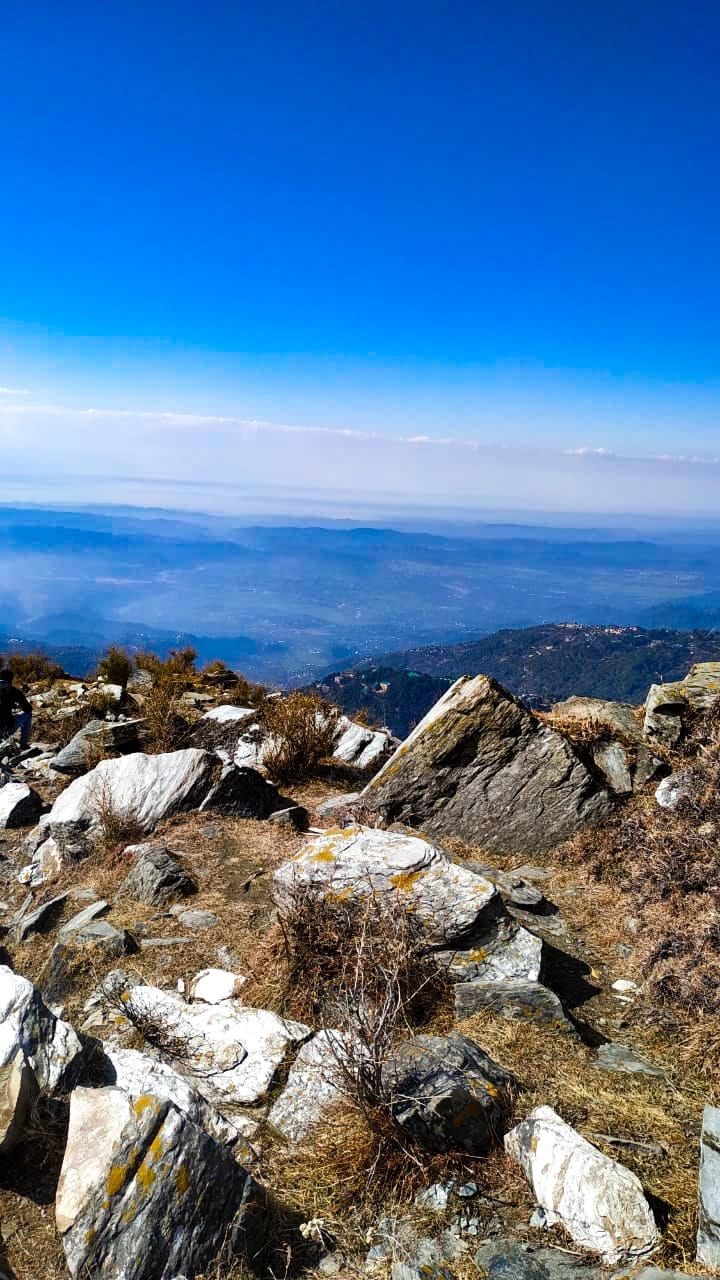 It was day 3 and our last day in mcleodganj, we trekked down and took a drive to Dharamshala local sightseeing and by the evening boarded our bus back to Delhi. We ended our trip with a bag full of memories and a lot of new experiences. It was one of my best decisions to make a trip with my best friends.
Though Lately but it was a great start to 2020. Being first 2020 trip it was also my first bestfriends trip. With this tour I learned one must plan a trip with their bestfriends.