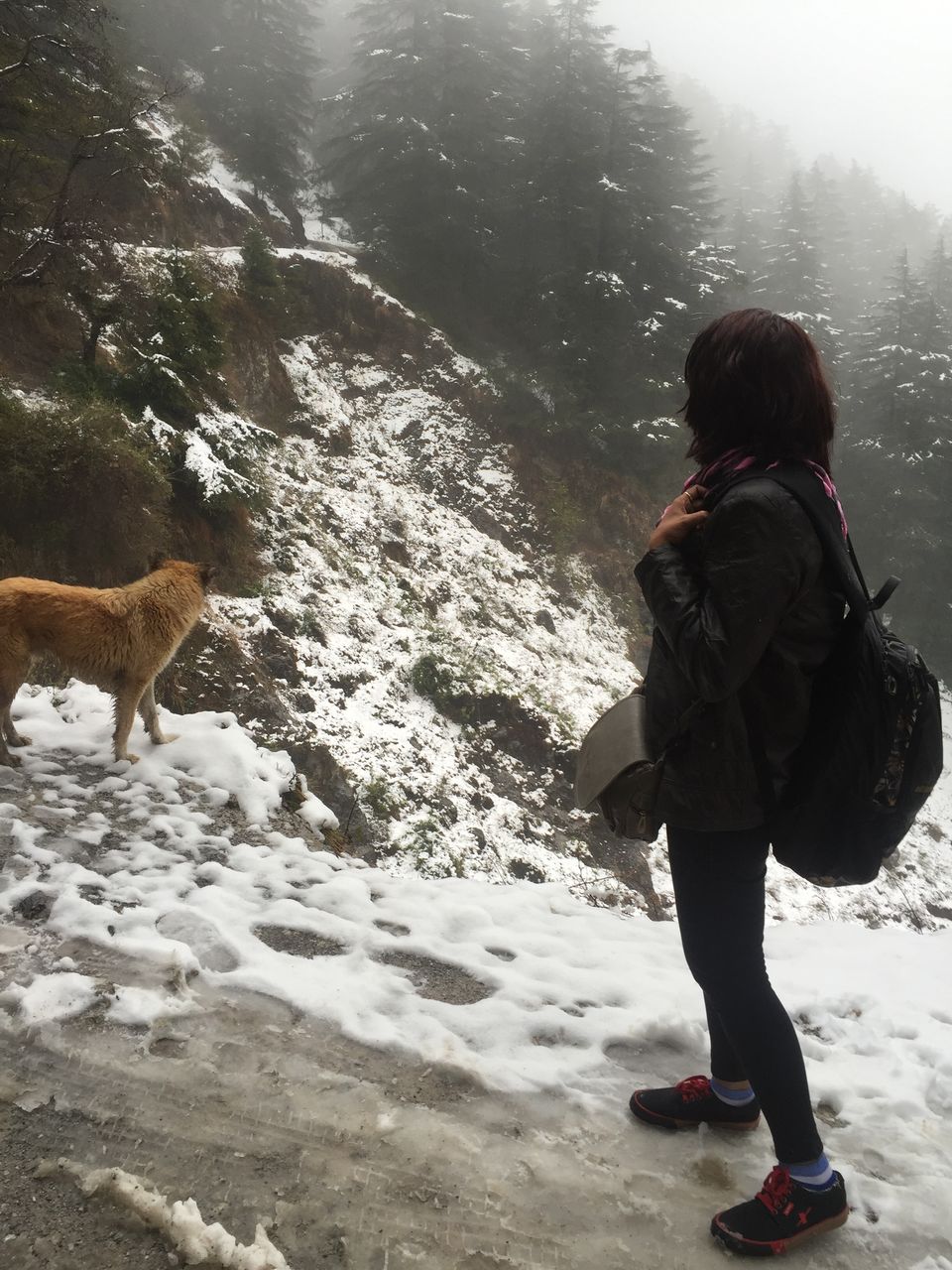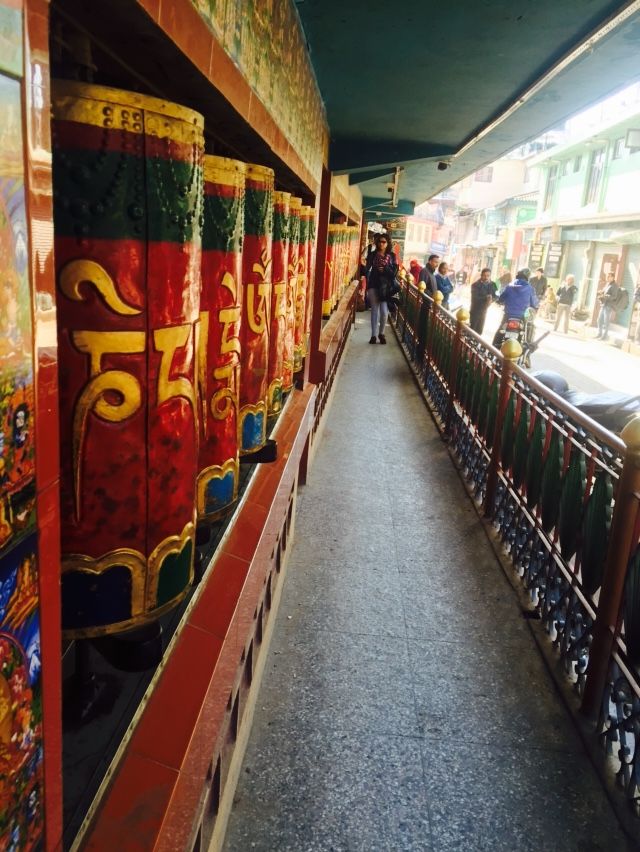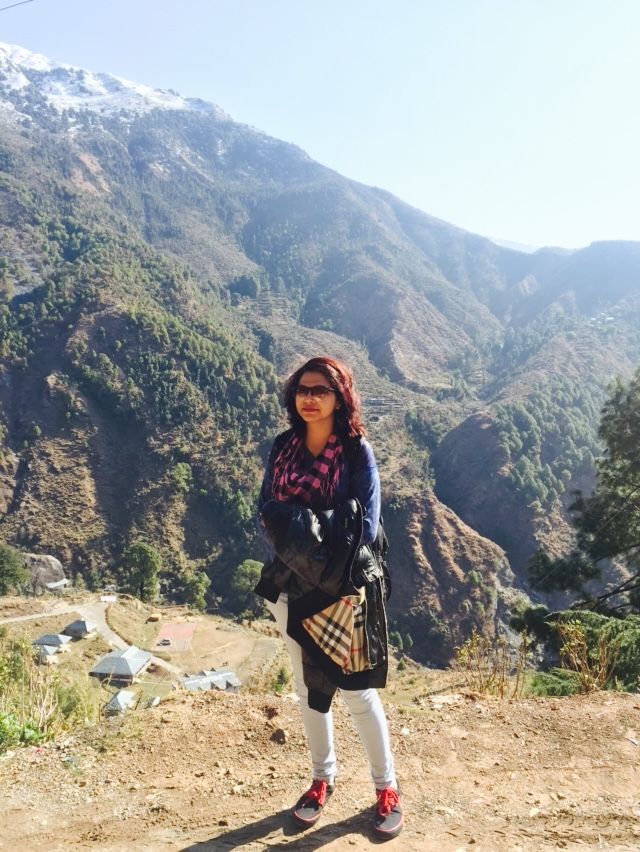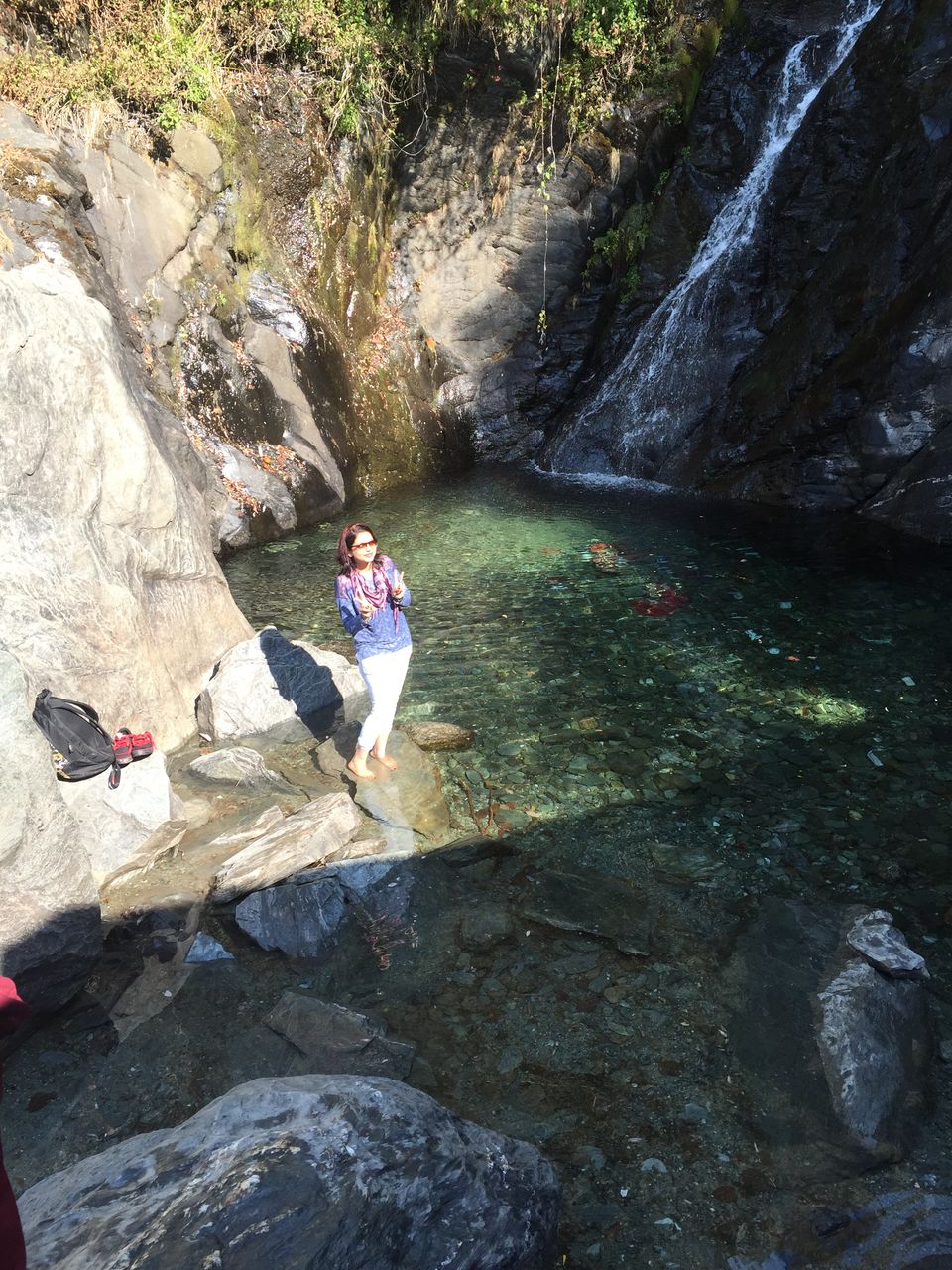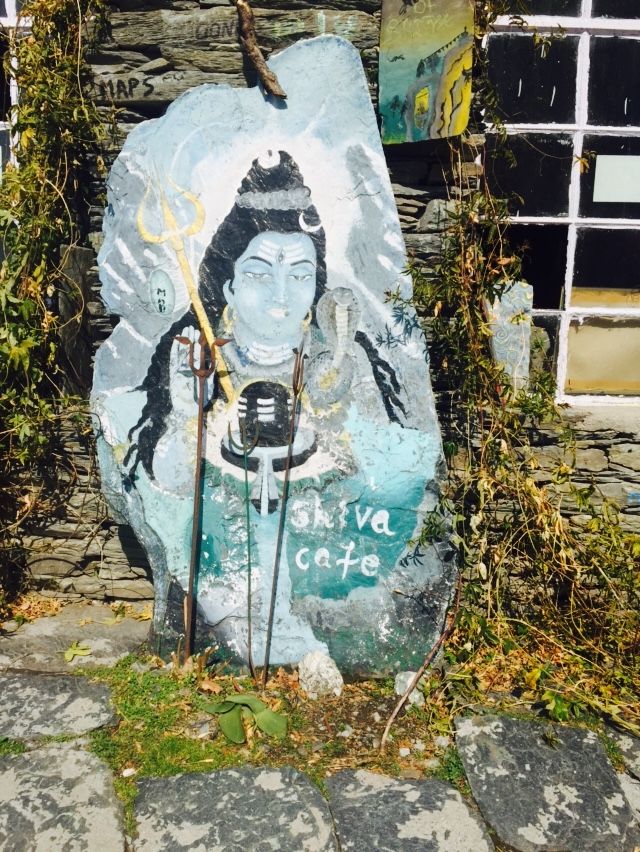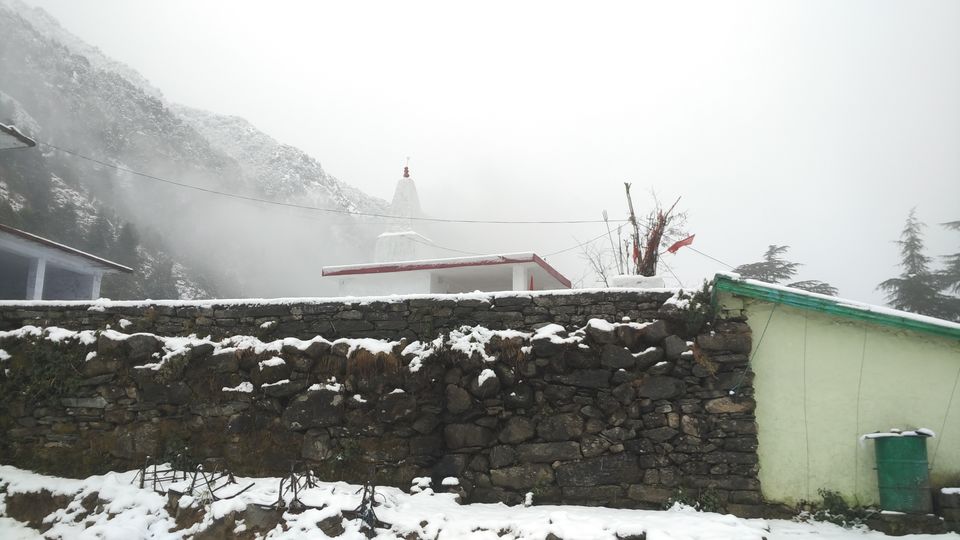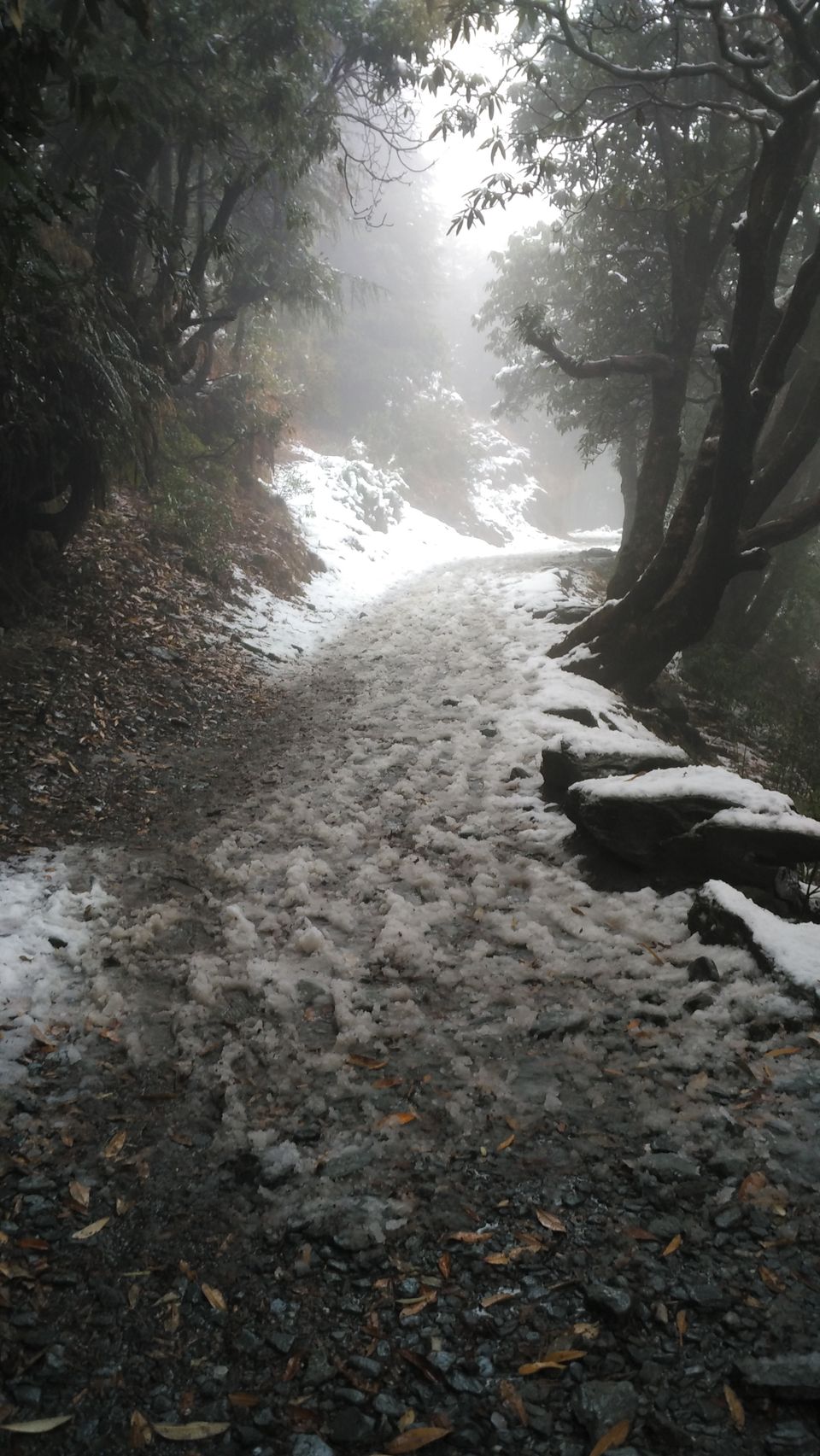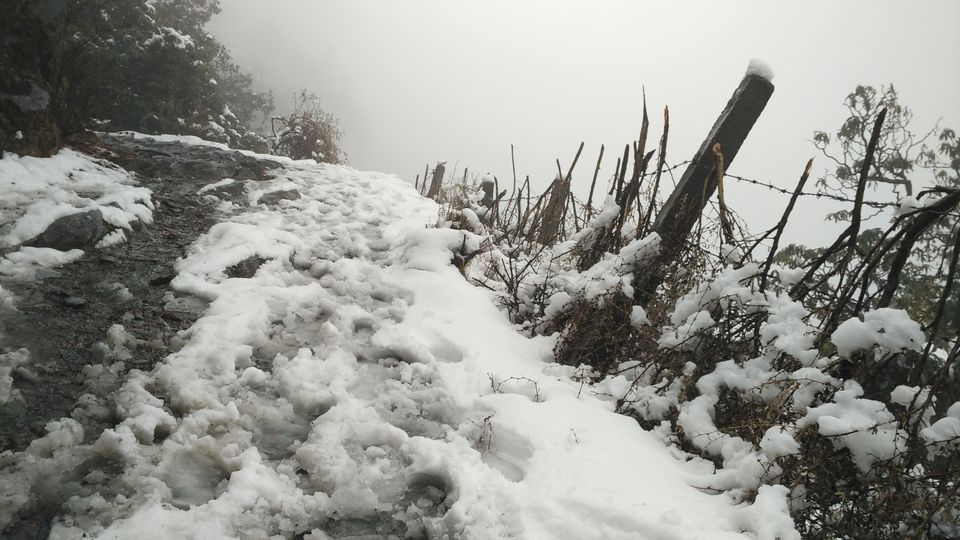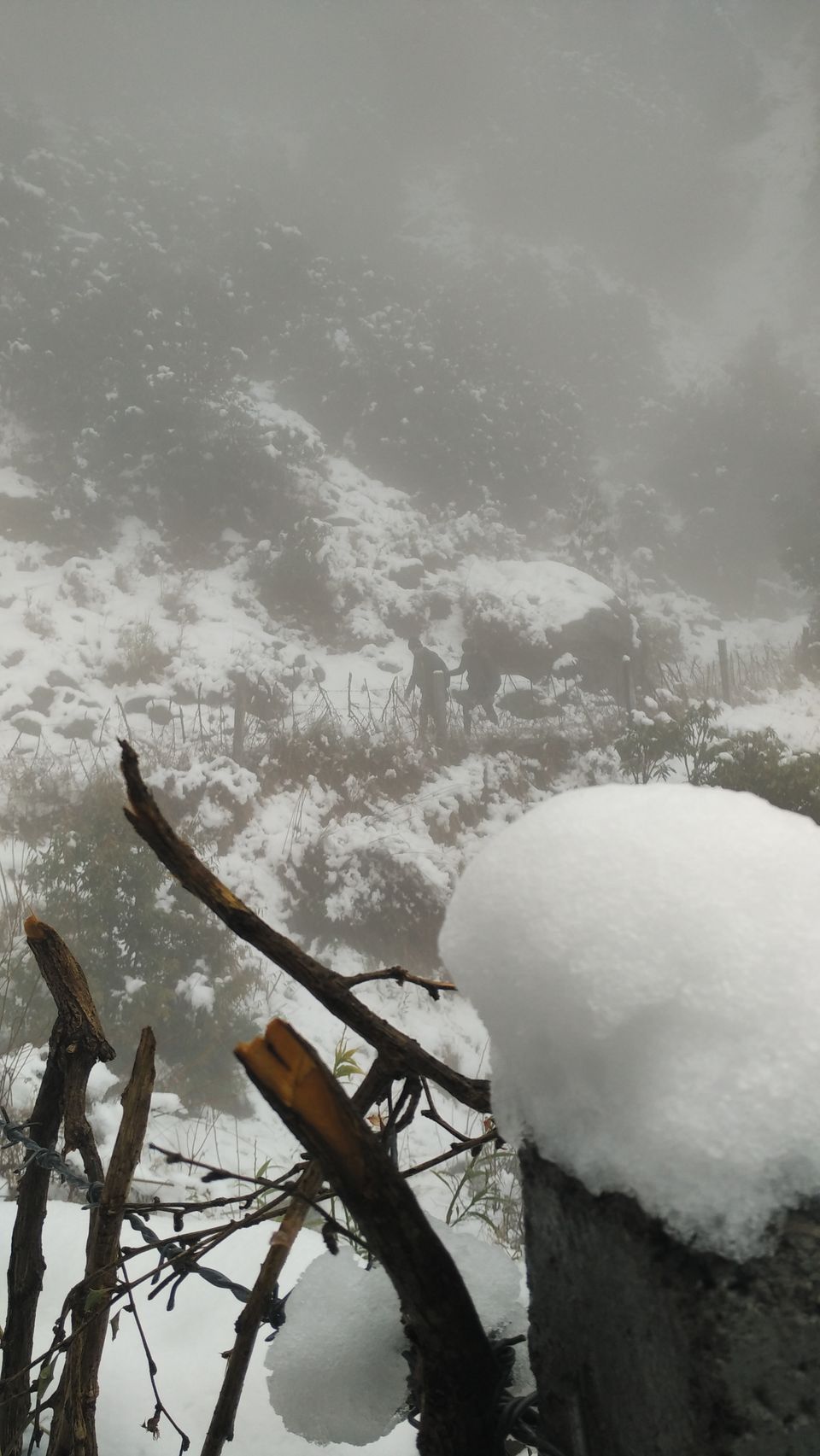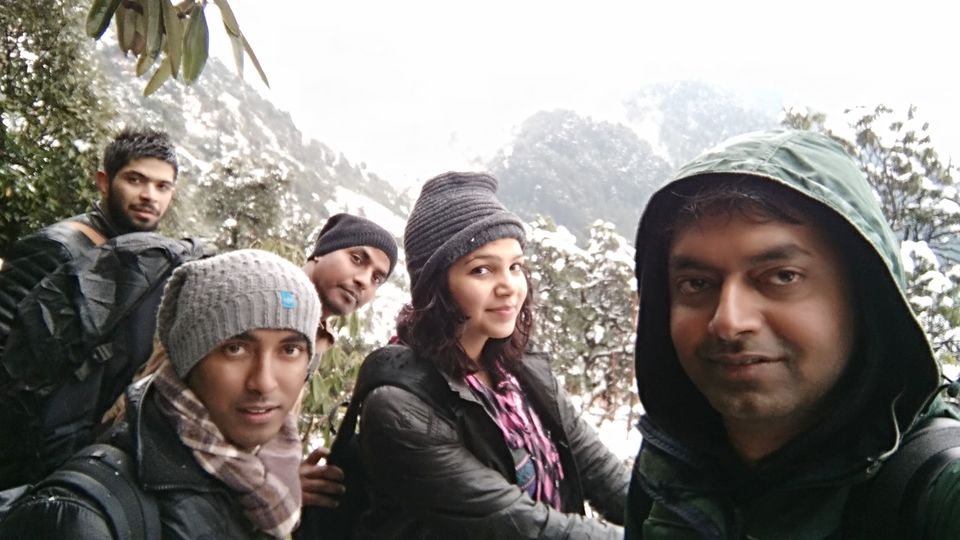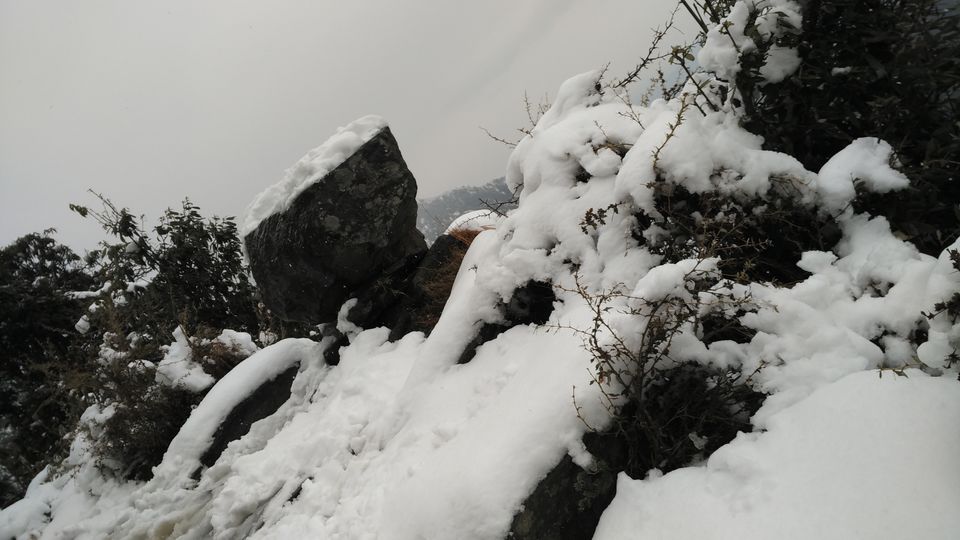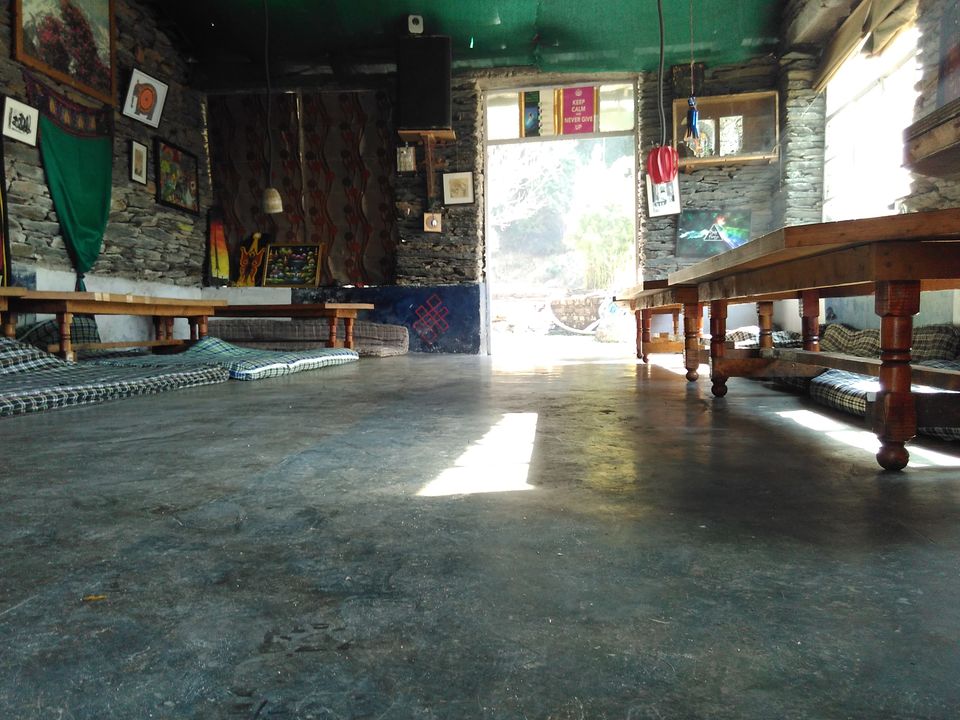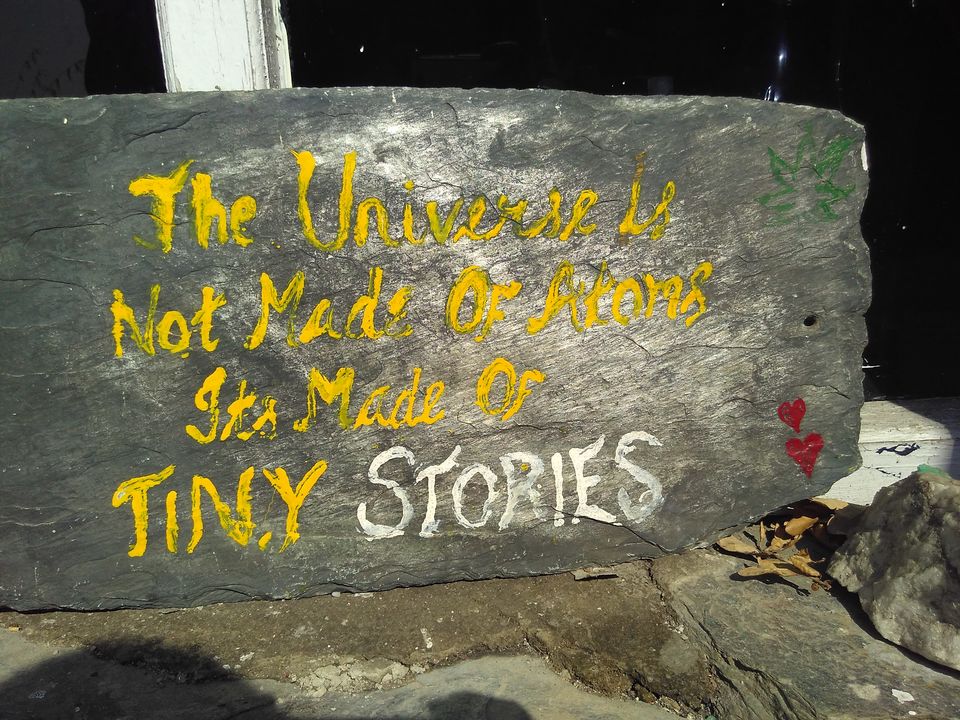 It was my birthday and i was going all crazy about celebrating it outside delhi. I finally decided for a trekking trip to Mcleodganj and headed for the bus stop. Luckily i got the seat and reached dharamshala alone and unprepared. Adding to misery it was raining like crazy in dharamshala and the locals mentioned that it would rain the same for 2 days. I was upset as my birthday was completely ruined. I then boarded the bus to Mcleodganj and came across 4 guys who were also heading towards triund. together we planned to go to atleast Galu temple on foot as triund was closed for the week due to heavy snow fall. We din't take a cab to Galu. We travelled on foot for almost 6 kms from Mcleodganj bus stand to reach this temple. We had our breakfast in the Galu cafe and rested there for about half an hour. Then started the memorable trek of my life. This being my first trek, i wanted it to be special. And it turned out to be the best. A km ahead from Galu it started snowing. looking down into the valley, was a amazing view. It took us 3 hours to trek to triund due to heavy snowfall. We couldn't make it to the snow cafe as it was closed shut due to 5ft of snow.
The next day was simply amazing as we were headed to Shiva cafe. Paying our homage at the Gorkha soldier memorial, we headed to BhagsuNag temple and from there we went to BhagsuNag fall. Shiva cafe is a kilometer away from the waterfall. After spending like an hour or two at the cafe we headed towards St. John's Cathedral. The remains of this cathedral speaks a lot many stories. It's one of the spookiest place in dharamshala.
From cathedral we headed towards the dharamshala stadium which according to our dismay was closed due to T-20 world cup. Nevertheless, we did not let this ruin our travelling spirit. We then headed to the Dalai Lama monastery and emporium. A serene place and a hub for the lama's meditation centre, this one place brought back the spiritual person in me.
By the time it was 6 pm we departed from dharamshala to delhi.
Though it was merely two days trip for me, i had the best time of my life. I made new friends, laid tooth on the local delicacies, had my first trekking experience and got a chance to interact with the lamas.
Dharamshala will always remain one of the best travel memory of my life. :)
travel dates- 7th and 8th feb
total expenditure- 4000 INR per person (including travelling expenses, food and lodging)
the most soughted place in Mcleodganj. If you are on for a cool dip in water, BhagsuNag is the place to visit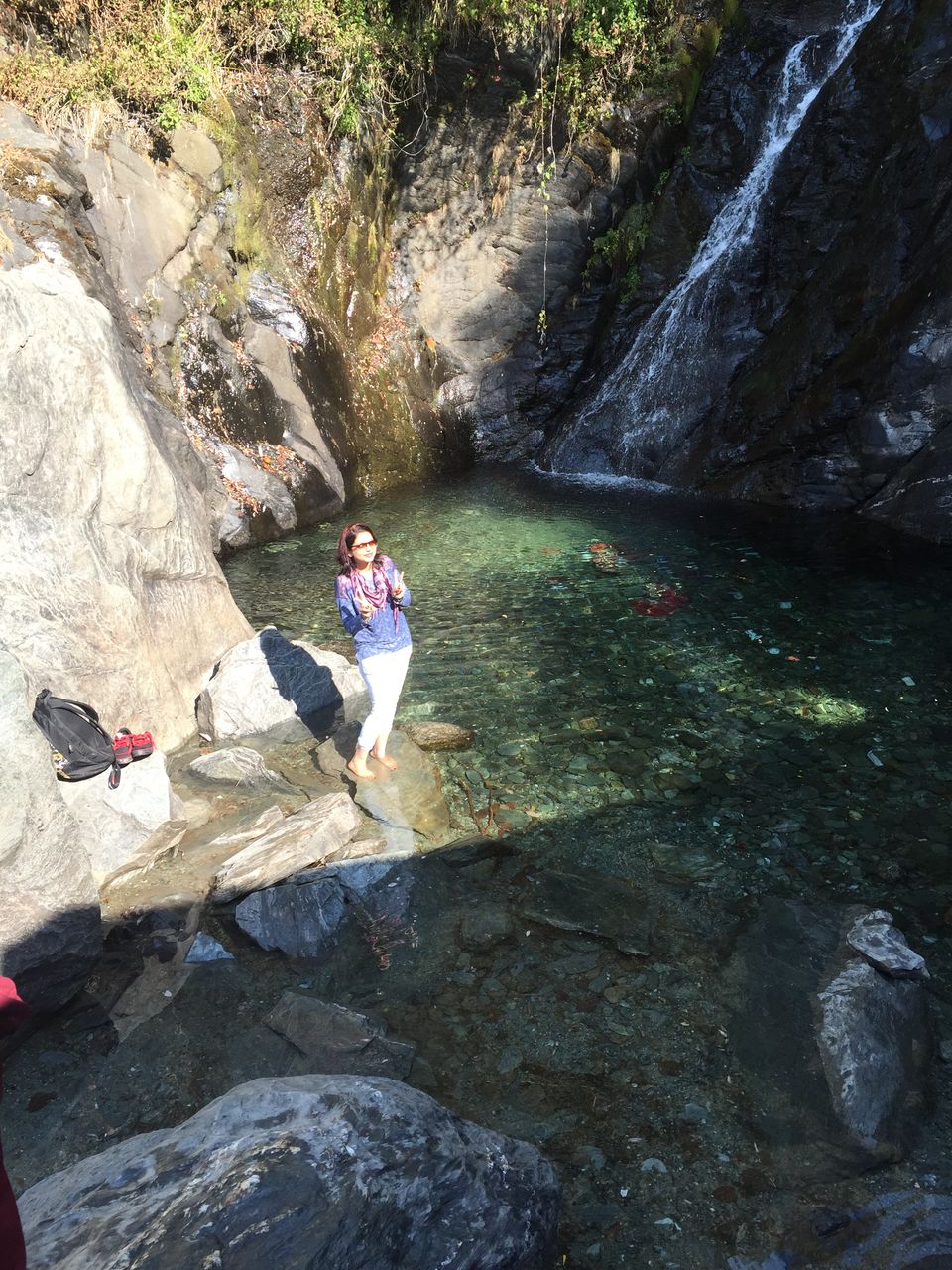 the serene city of Dharamshala offers you a lot to do. ranging from its cheap cafes to amazing monasteries to the highest stadium, everything is eye catching.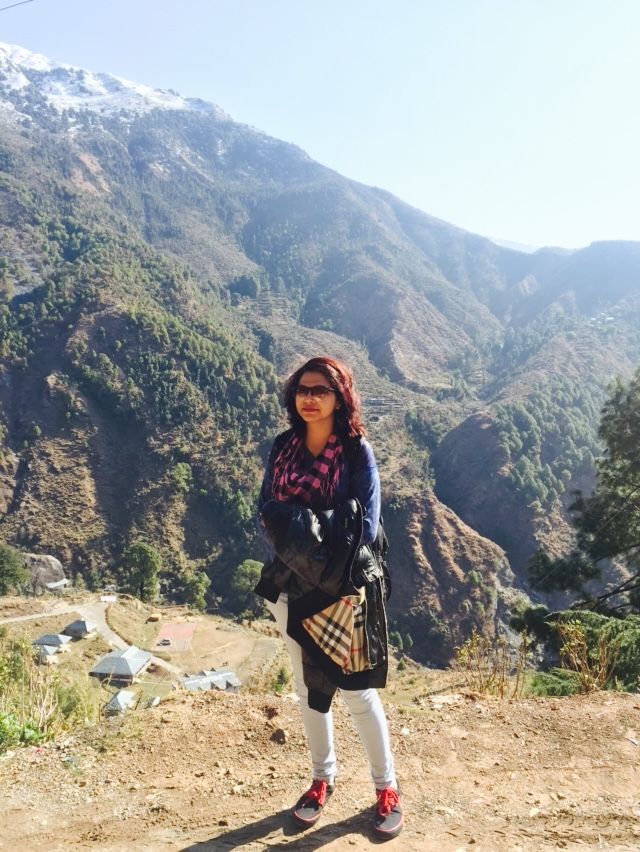 this is the starting point of your trek to triund. though we started trekking from the Mcleodganj bus stand itself, but its better to take an auto or a cab to this temple if u don't want to exhaust yourself.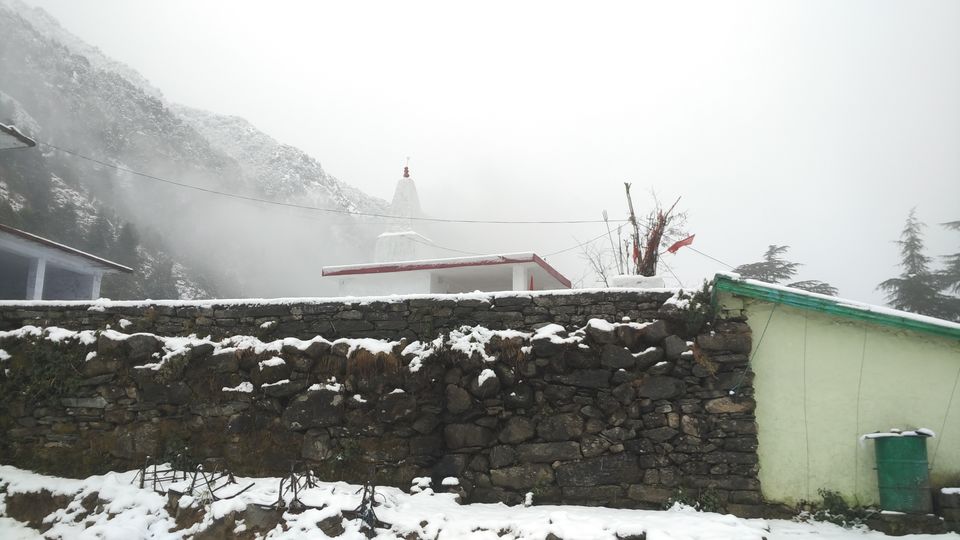 this is one cafe that every backpacker should put on their list if they are up for a two day trip to Mcleodganj. a beautiful view of the kangra valley, lip smacking food, a great view of dhauladhar range, this cafe is a mind soother in the serenity of the mountains. an amazing playlist playing in the background teamed with hookah and chess to play. Yes! this is one place you must definitely not miss when you are in Mcleodganj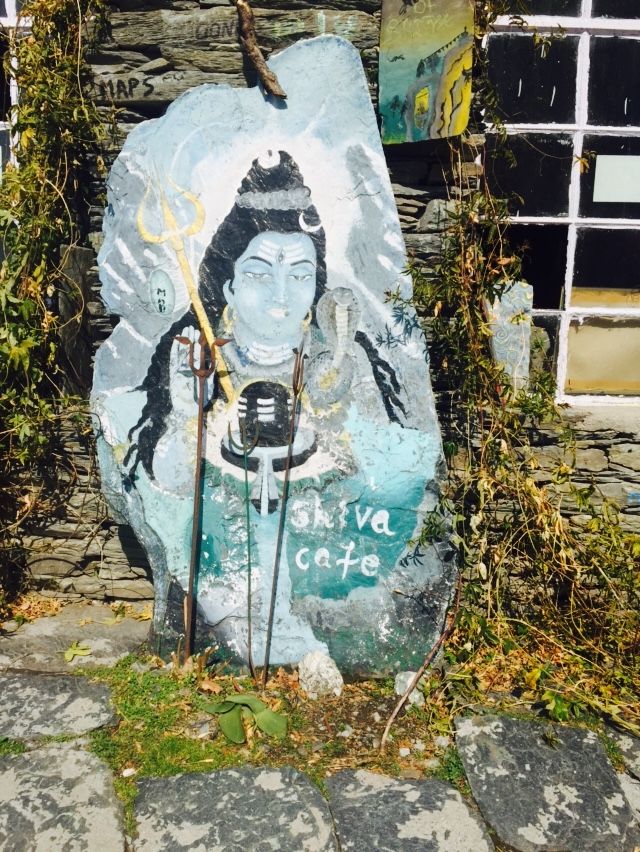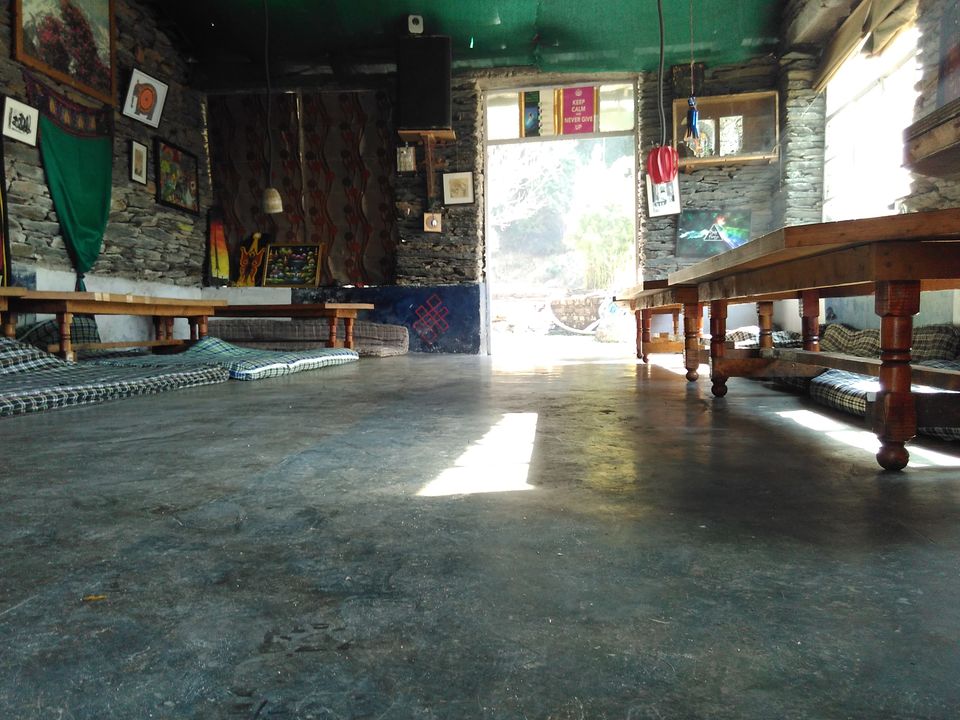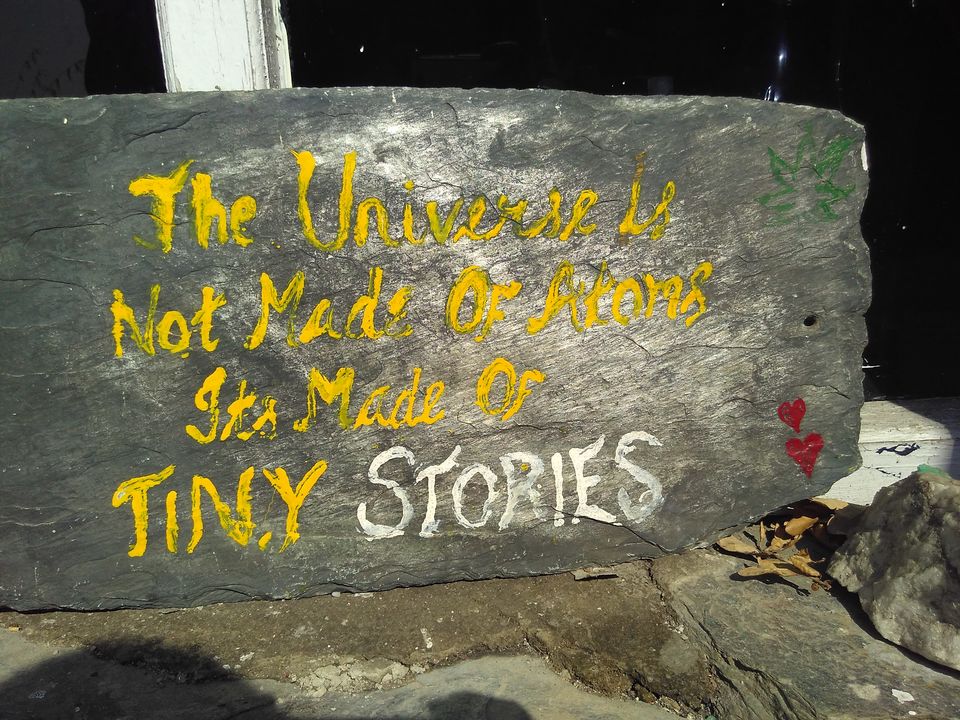 for a beginner like me, trekking to triund was one hell of an experience. it was snowing like cats and dogs and all the cafes were shut due to 5 ft of snow. still we managed to reach the top somehow. a trek to triund is recommended if u are heading to Mcleodganj