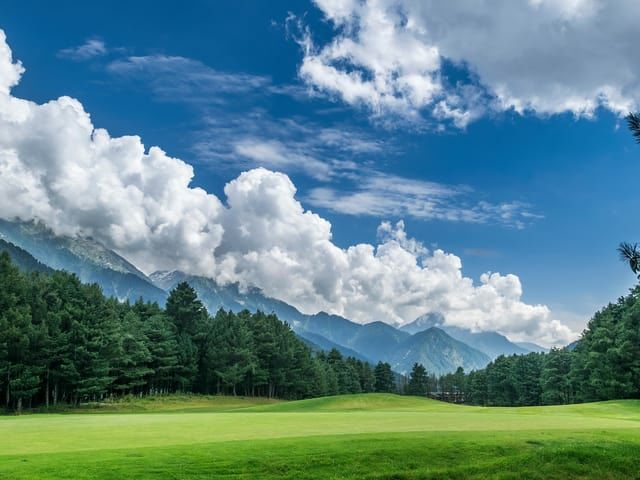 Well..you must have heard this title many a times before but once you visit srinagar, this title justifies itself totally.
What a stunning place it is. After visiting Srinagar, you will realise that you have actually seen all forms of natural beauty possibly exist.
The journey started, from delhi to jammu flight. After reaching jammu, you need to reach srinagar via road.
The first place covered was –
– Sommarg –
Bestowed with the title of "Meadow of Gold", Sonmarg is a mesmerizing place located at an altitude of 2800 m above the sea level in the heavenly state of Jammu and Kashmir. Being surrounded by the lakes and glaciers, the beauty is just ethereal. It is just 80 Kms from Srinagar and is en route to the beautiful city of Ladakh.
The city is a perfect destination for nature lovers and is an enchanting place to visit and spend some days with nature and tranquillity. For adventure seekers, the place is irrefutably a heaven with various adventurous activities such as mountaineering and trekking on offer. Sonmarg Travel Guide is full of references of the naturally blessed ambience and lush greenery. Zoji-La Pass, Thajiwas Glacier, Vishansar Lake,Nilagrad River and Gangabal are the famous tourist attractions of the city.
– Gulmarg –
The meaning of Gulmarg is the meadow of flower. Gulmarg is one of the fantastic places located in the state of Jammu and Kashmir. This is the blessed land where travelers enjoy to the fullest. It is popular for its astonishing beauty. You could see the beautiful landscape; get into adventure sports, such as skiing, golf, and trekking. the iceland will give you complete platform to enjoy with snow. Snow lovers will have great time there. you can end up spending whole day playing with snow & skiing. Along with this, there will be many tea, maggie and food points at various levels. Sitting on peek of snow and enjoying hot tea and maggie in chilled weather will make you feel like heaven.
– Houseboats – DaL Lake
Houseboat is a Novel type of accommodation available in Kashmir as you have Hotels available throughout the world but unlike a Houseboat being available in Kerala which is totally different and hence cannot prove compatible to what we have in Kashmir in any respect. Living on a houseboat experiences a fun and real joy for those who experience such stay and always carry cherishing moments along with as a memory for the entire lifetime. The Staff at service on a Houseboat comprises of a Captain, Room Boy, Chef , besides attached Shikarawith Shikara-wala [ rower of shikara for To and Fro Crossings and other Shikara Rides. Thus one feels homely atmosphere while one's stay on a Houseboat.
We reached at shore in evening. Then shikara transfered two of us families to our allocated houseboat. And what a experience it was. Once you enter there, you will fell as if you have entered in some palace. It was bit sacary also as there was no one around boat but a complete palace look alike look and feel will make you forget this scary feeling, then a royal dinner and amazing rooms gave quality experience. Once you wake up early in morning, the view at houseboat will make your experience worthwhile.
Pahalgam :-
Pahalgam is not a mere hill-station. Its a recreationresort. Its like going into the lap of nature to do many things – one of the best – that "do-nothing". You want to have a romantic trip with your beloved, want to get together with you family, and have what they call a 'quality' family time, you want to do those little interesting things with the family and kids, like take a pony ride, just picnic next to a beatiful river, just lie down under the sun next to your 'hut' with fresh breeze blowing, and read a book, or have a game of cards. Go to a cosy market and have a cup of coffee, or eat normal not-cooked-at-home food, or shop some of the exquisite of Kashmiri handicraft.