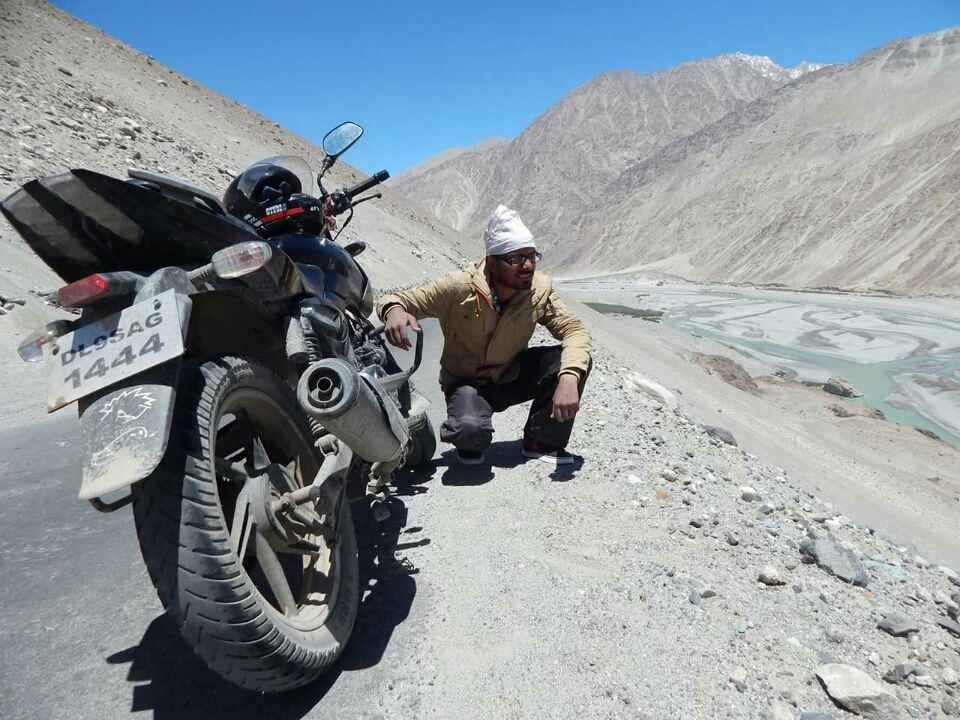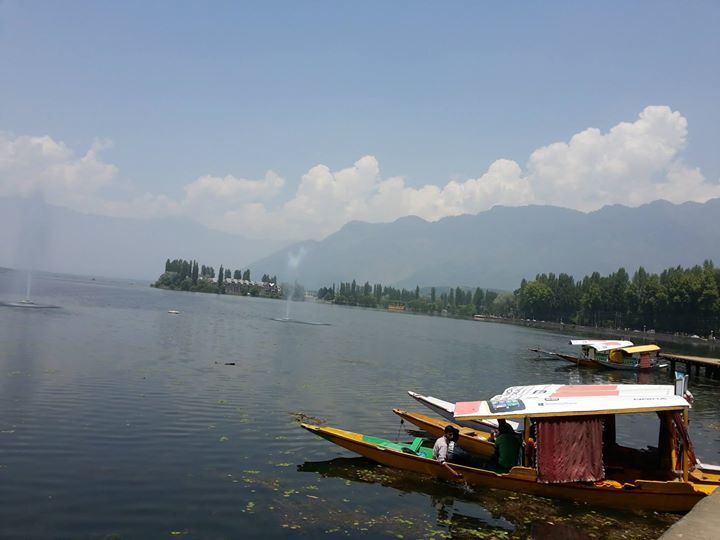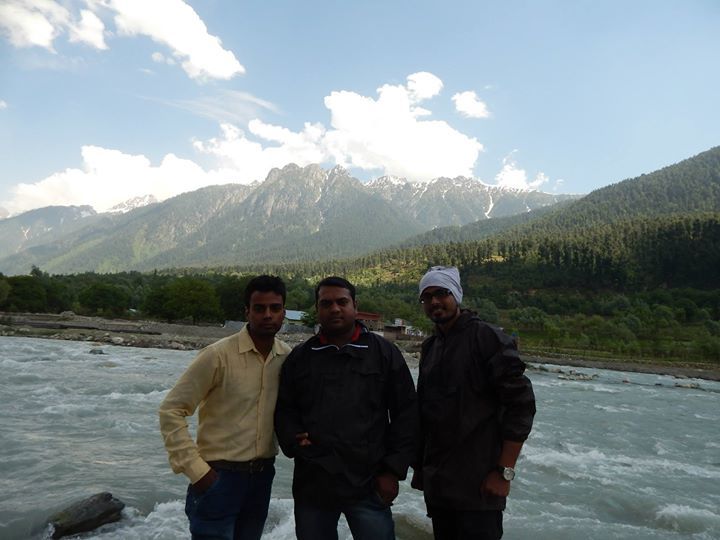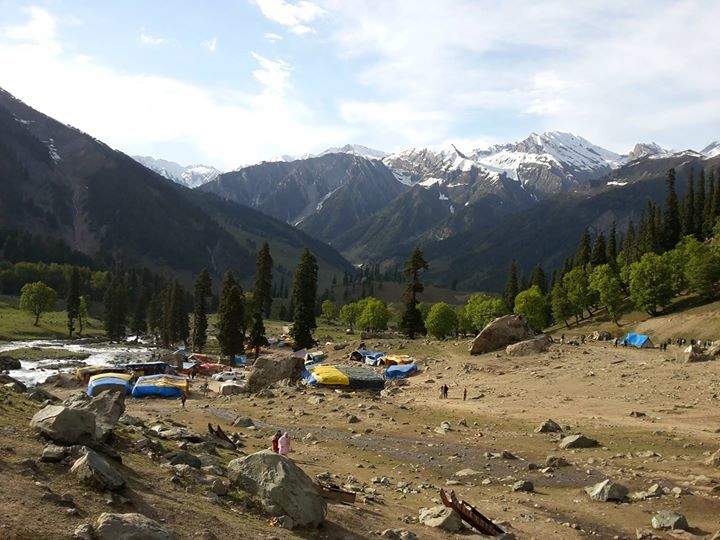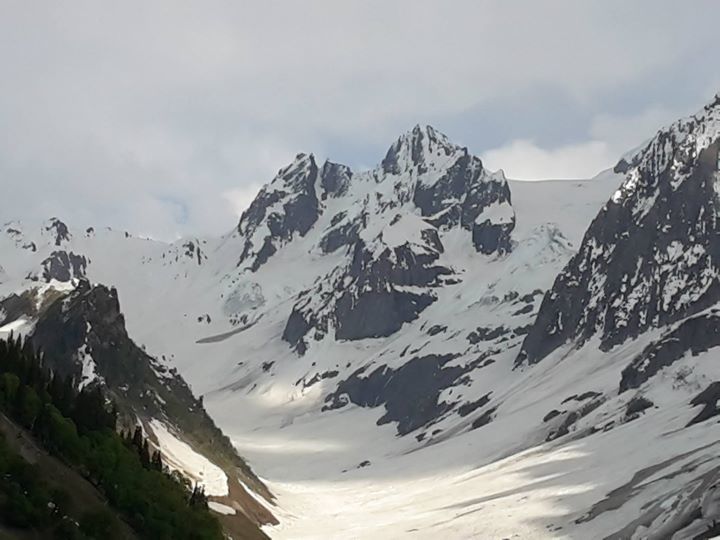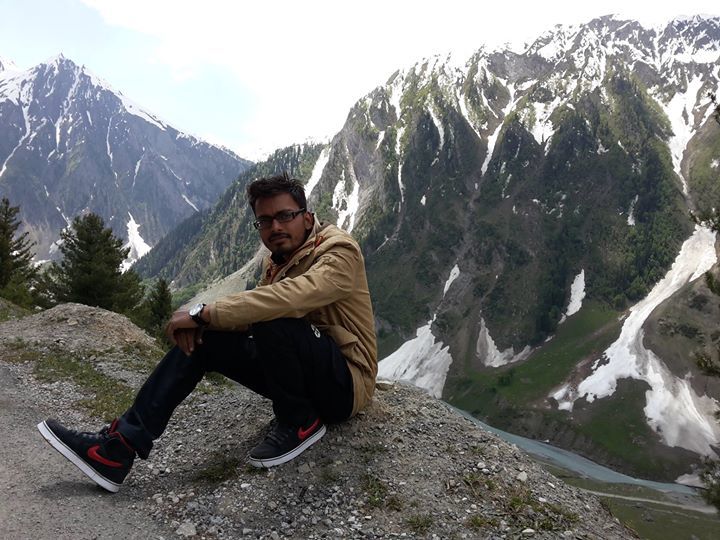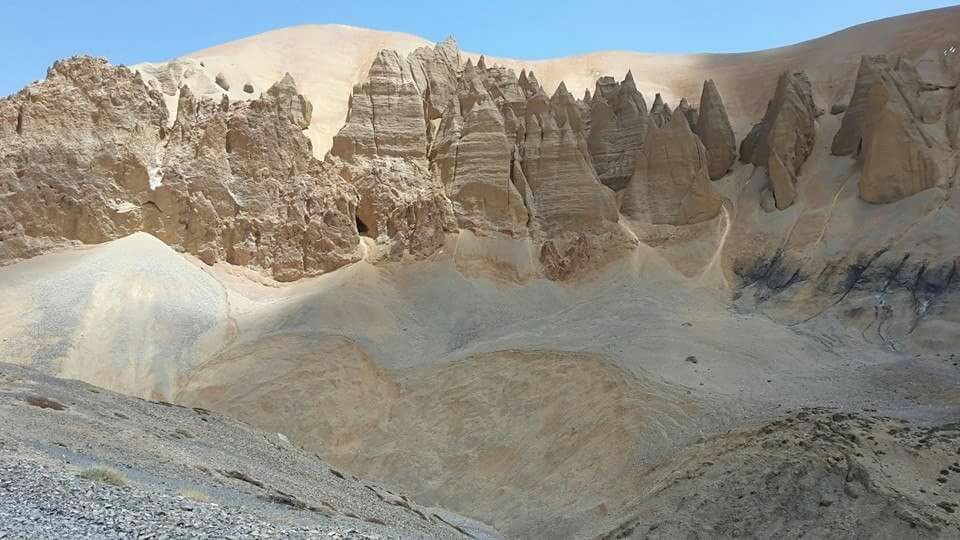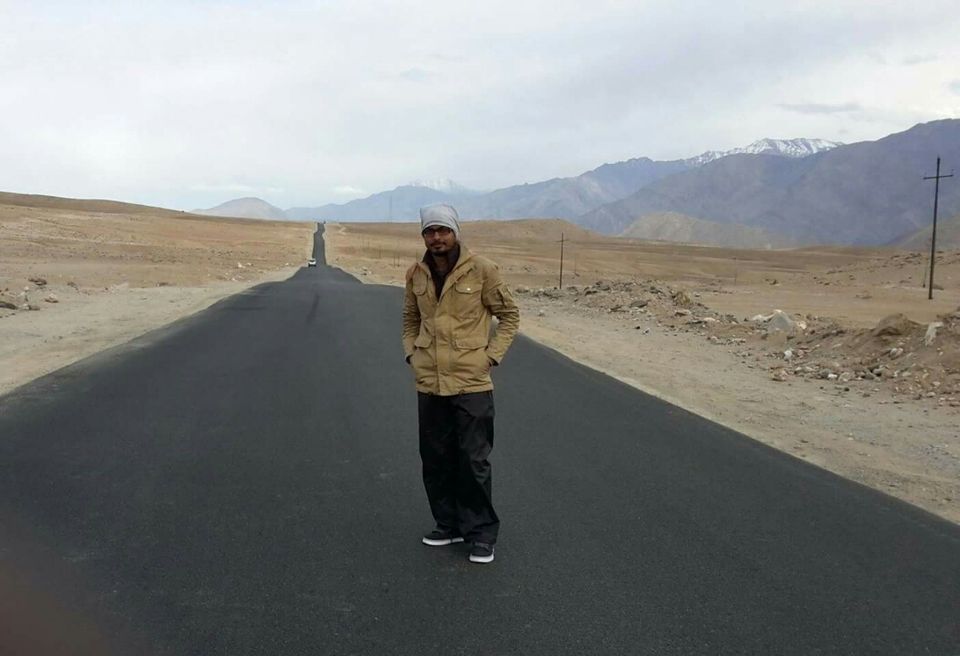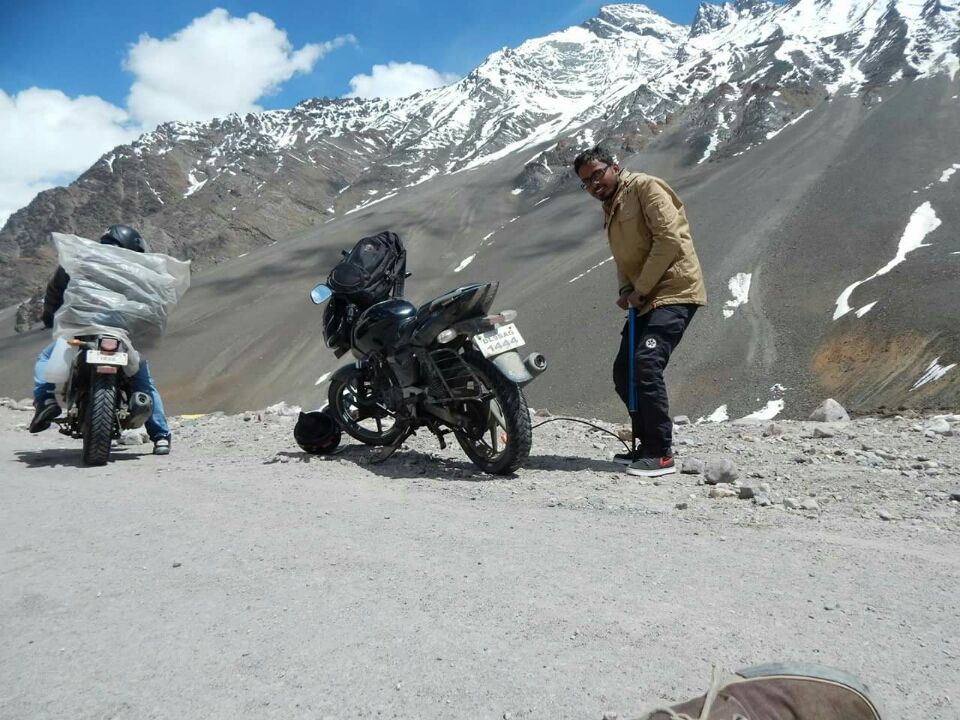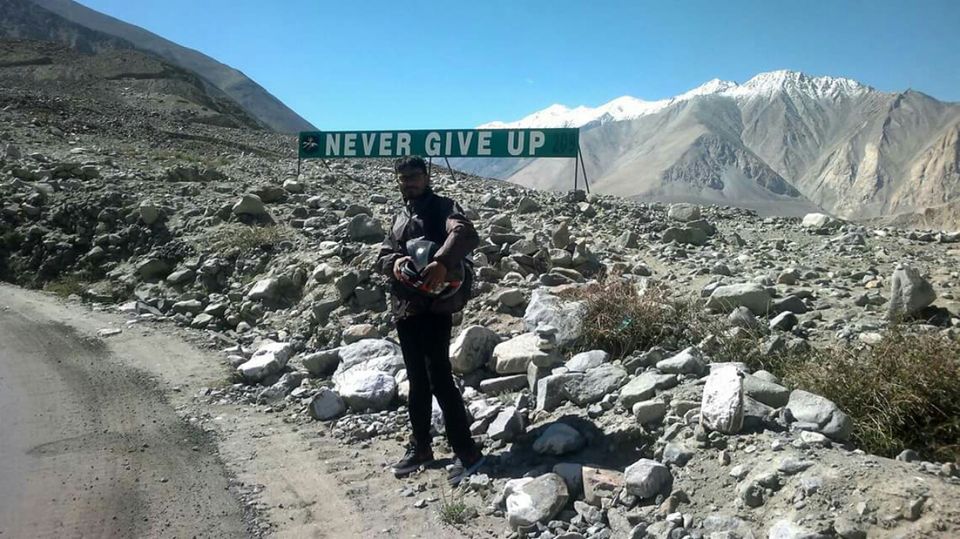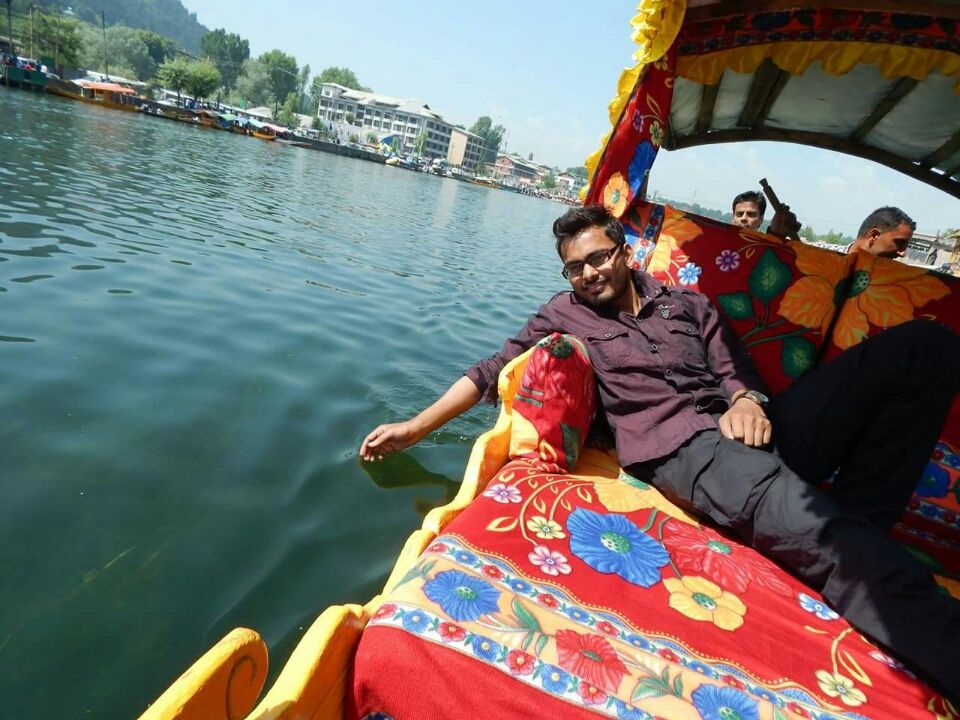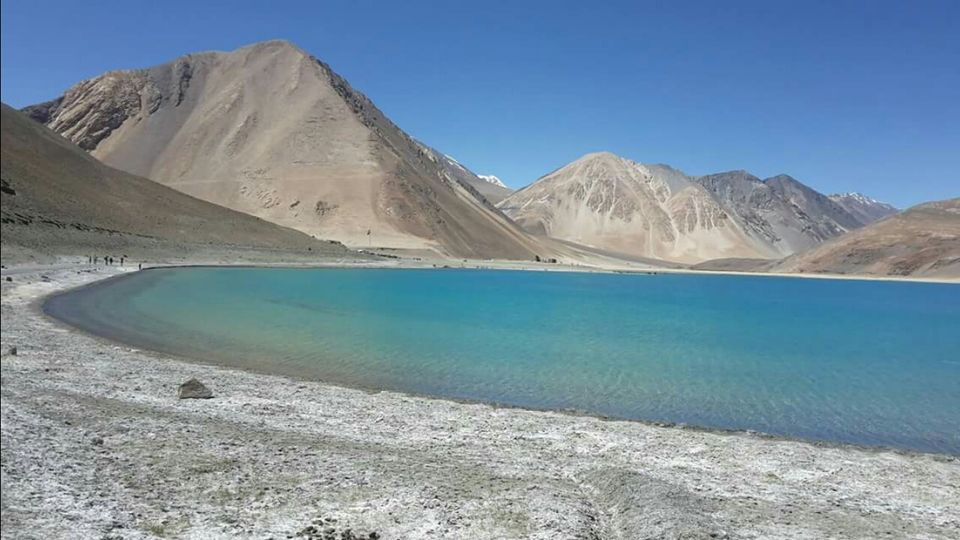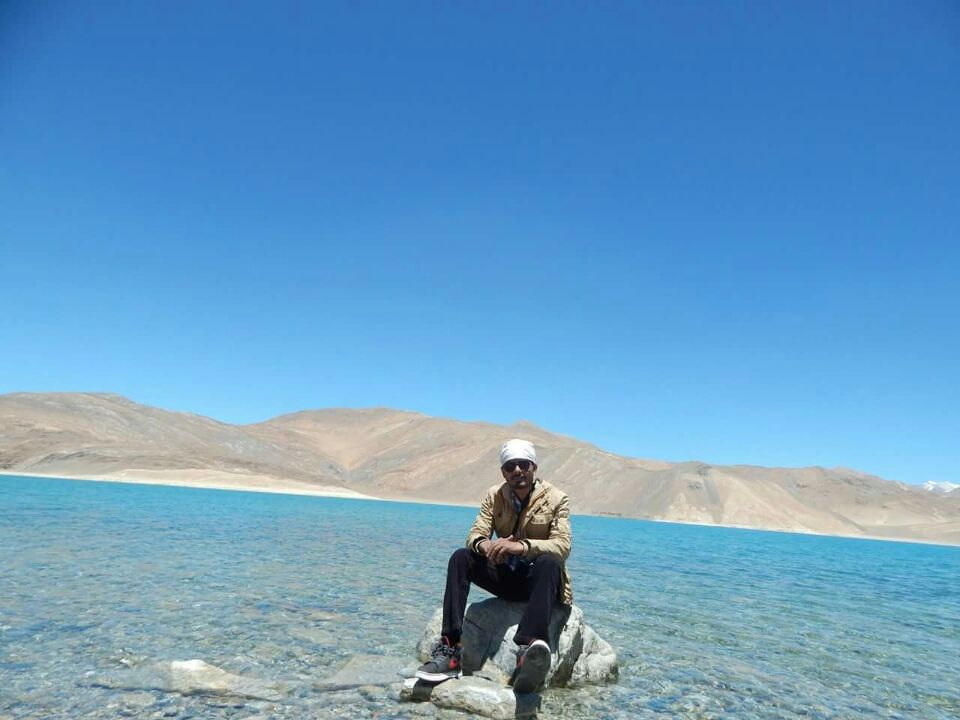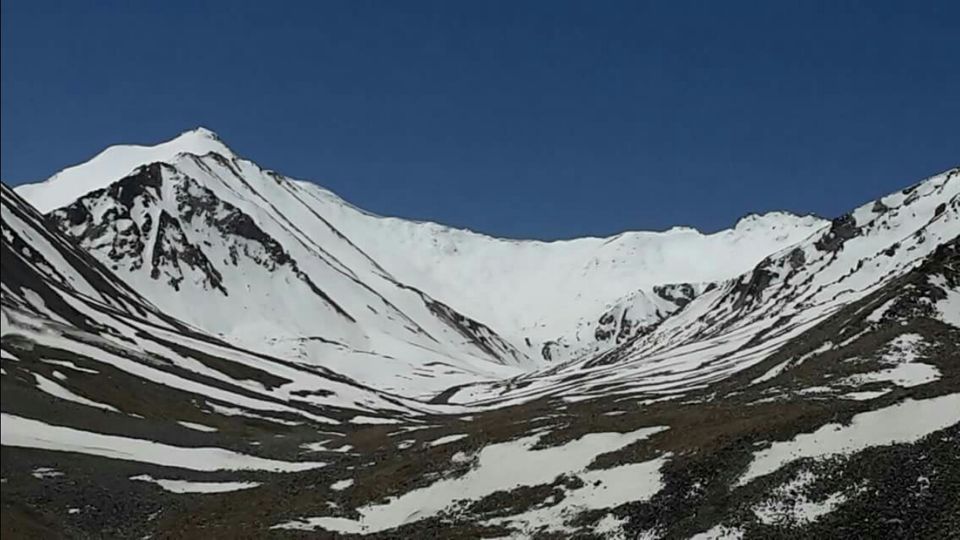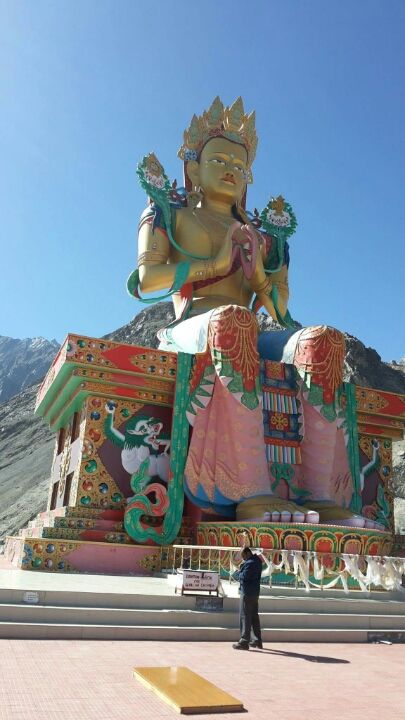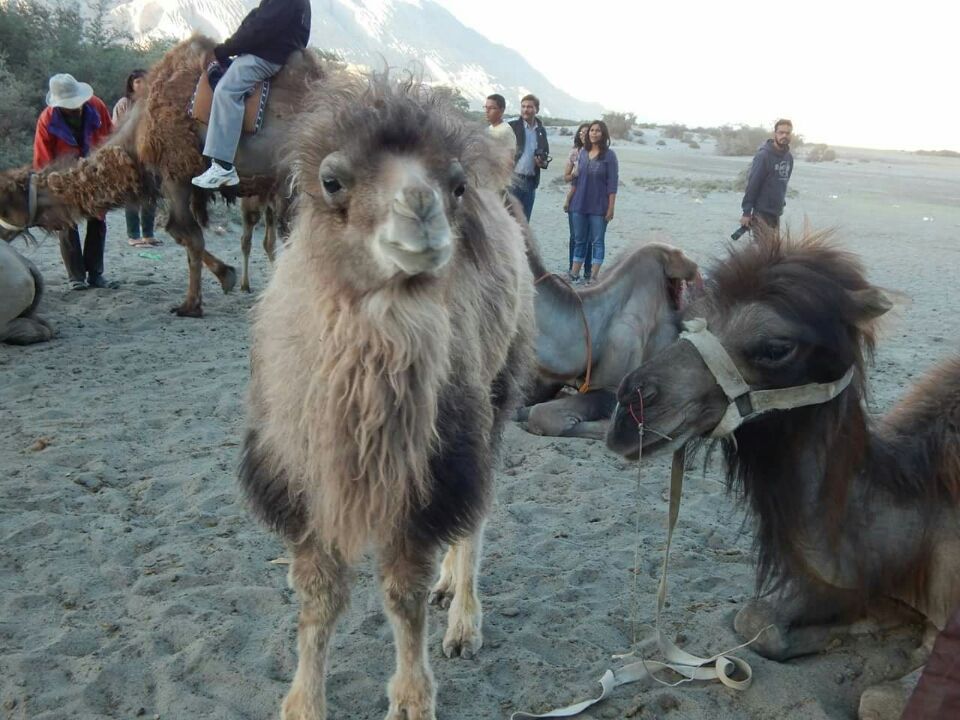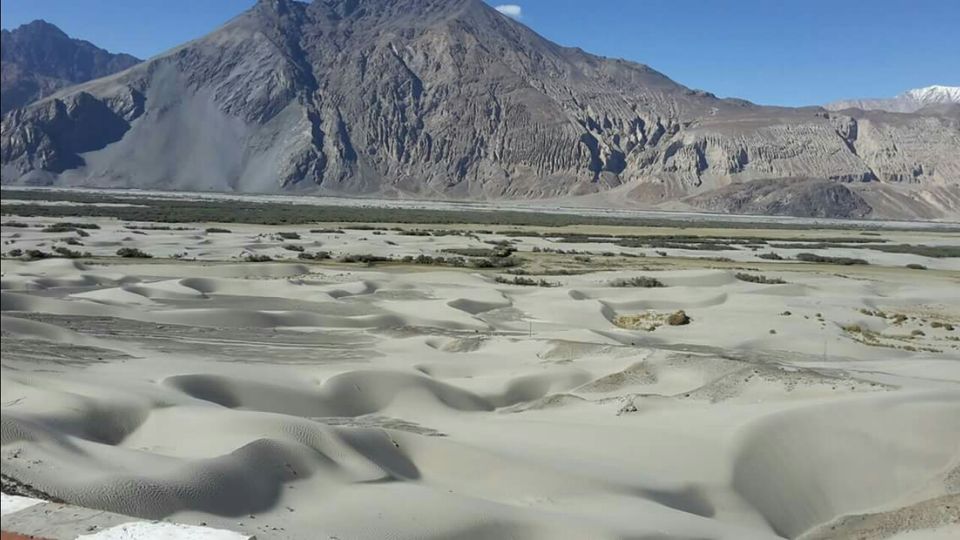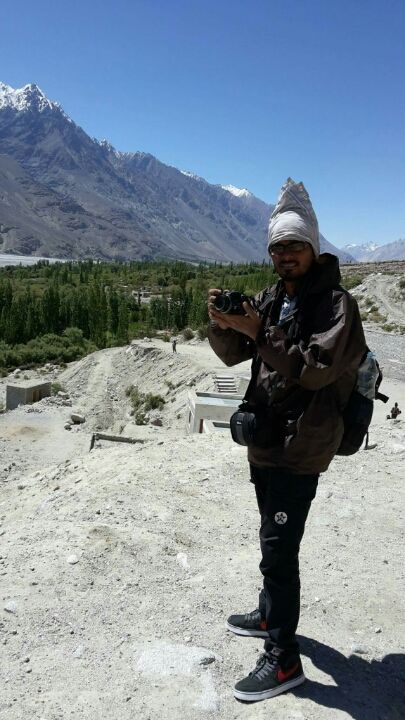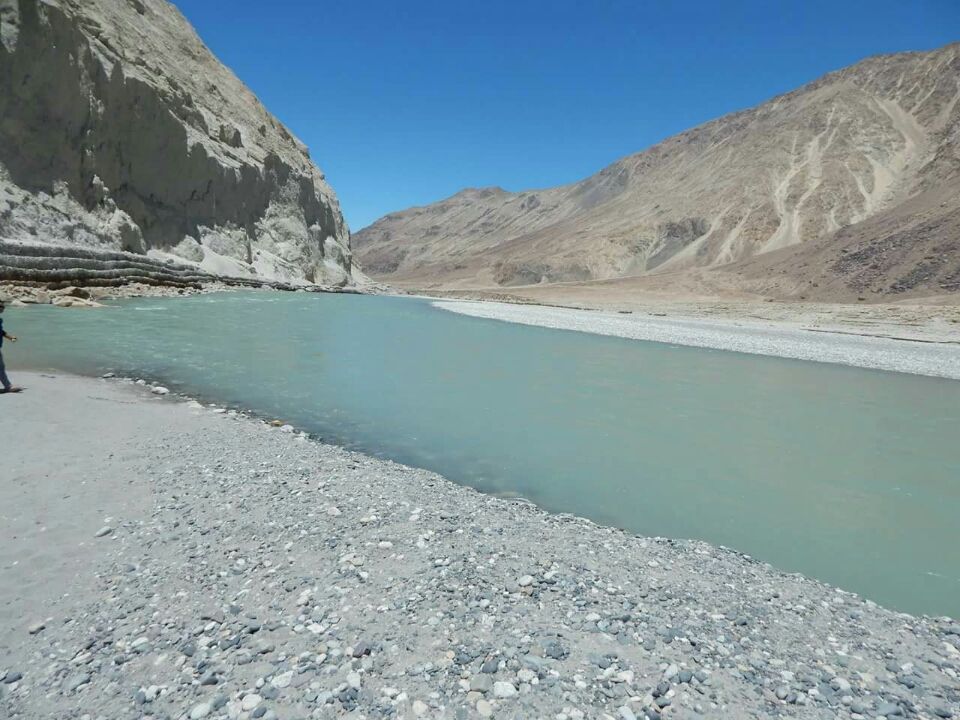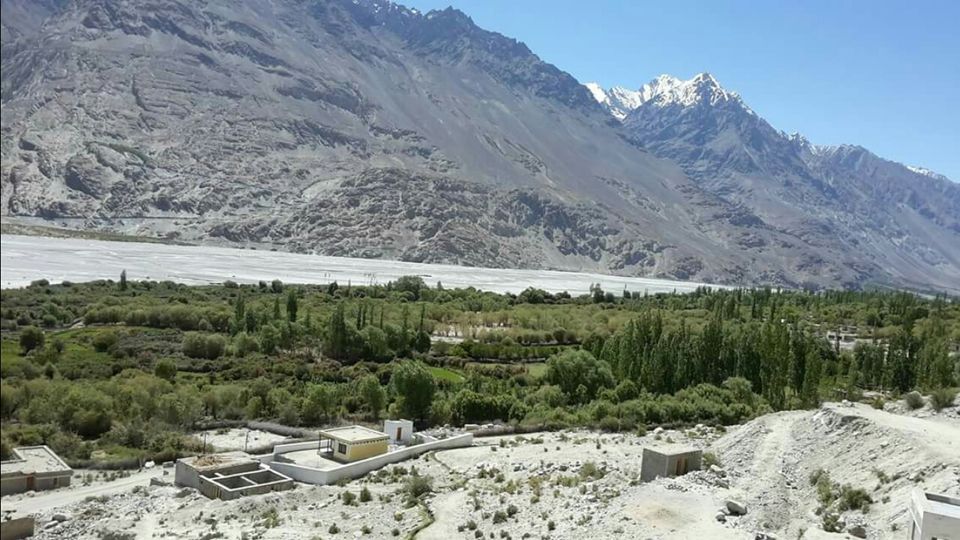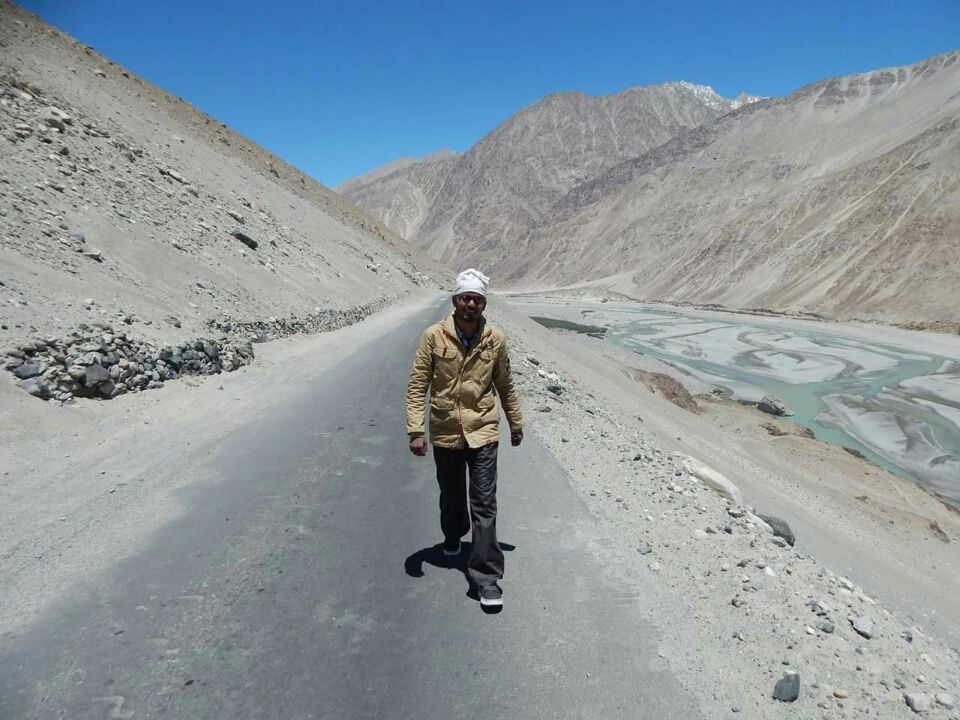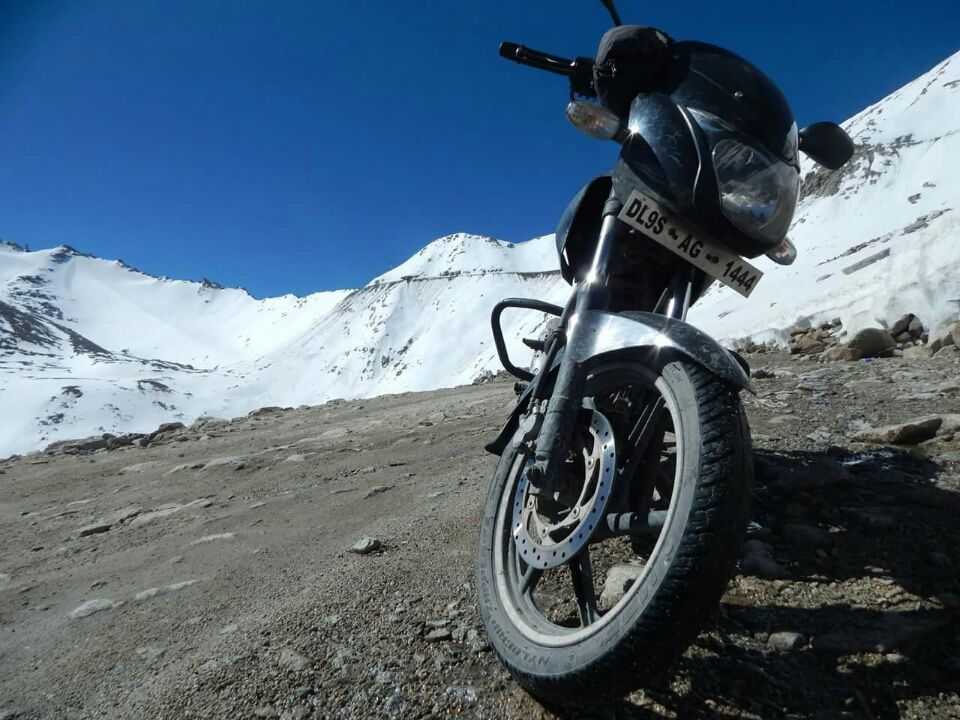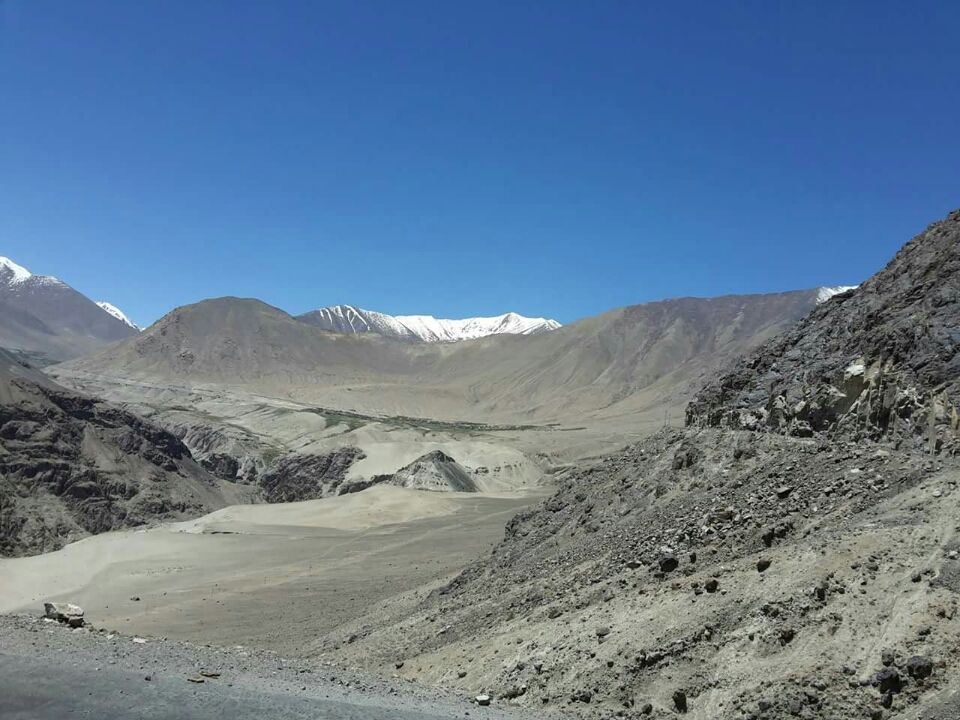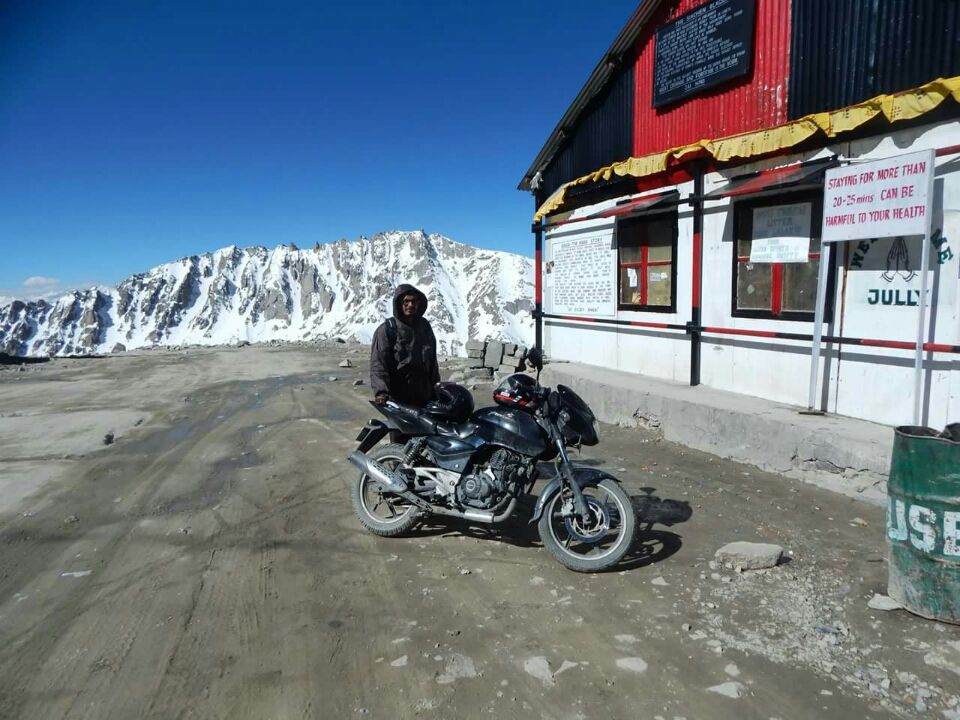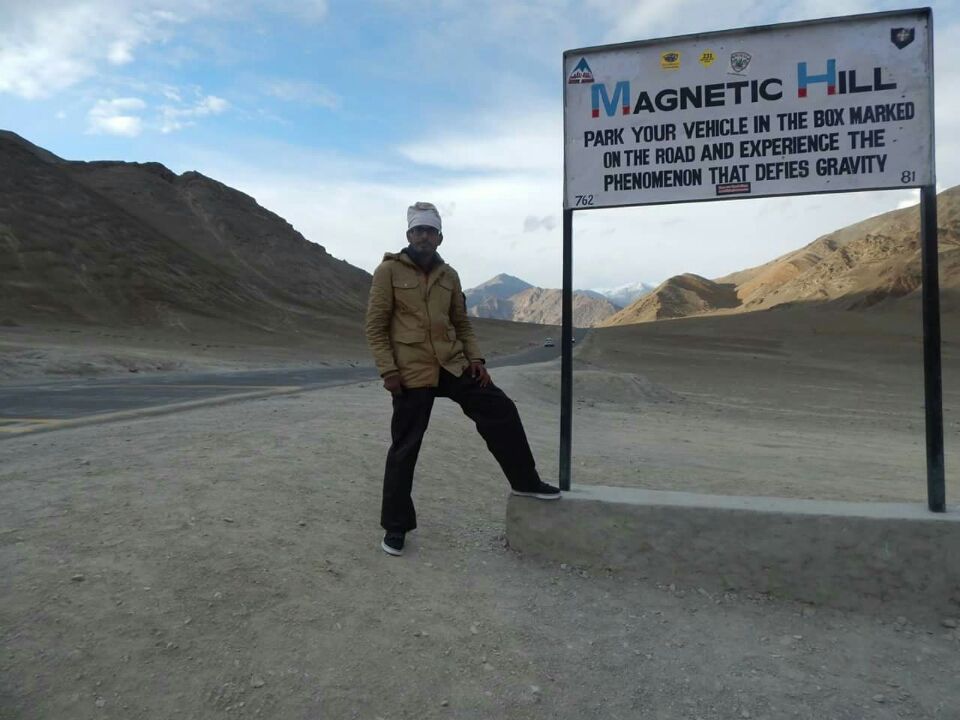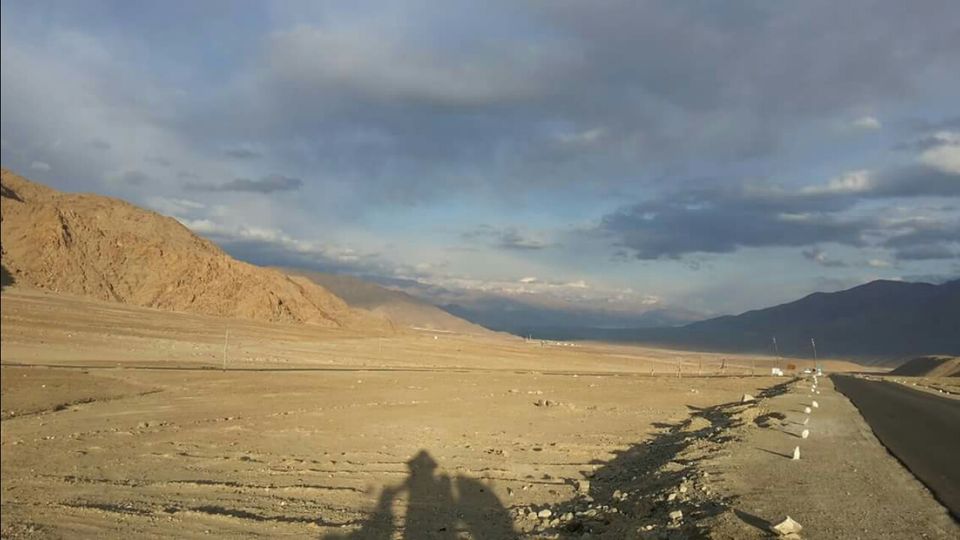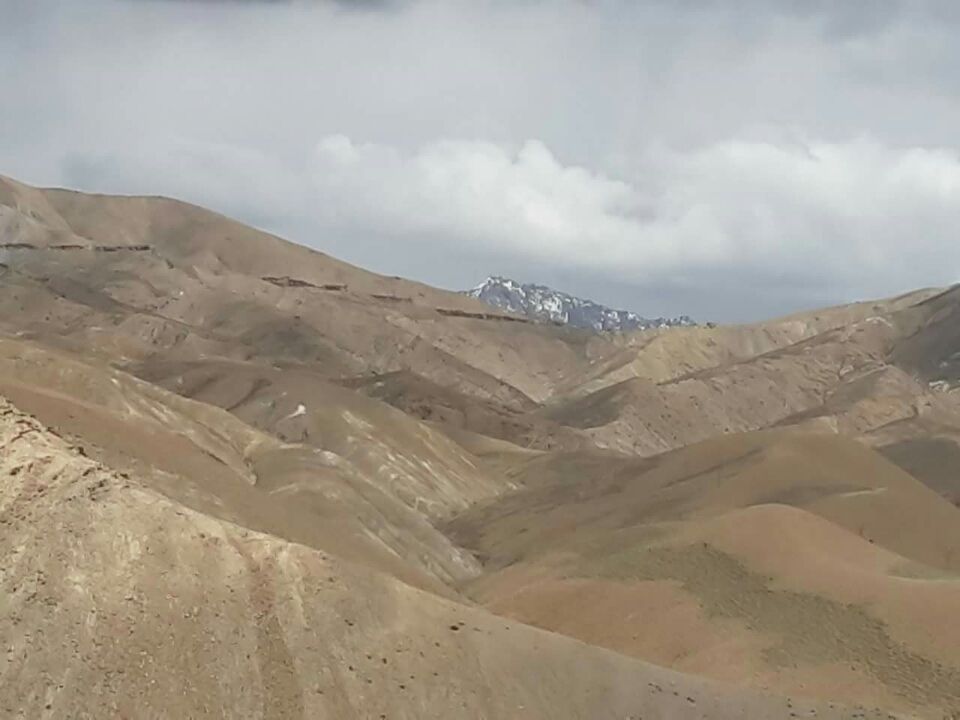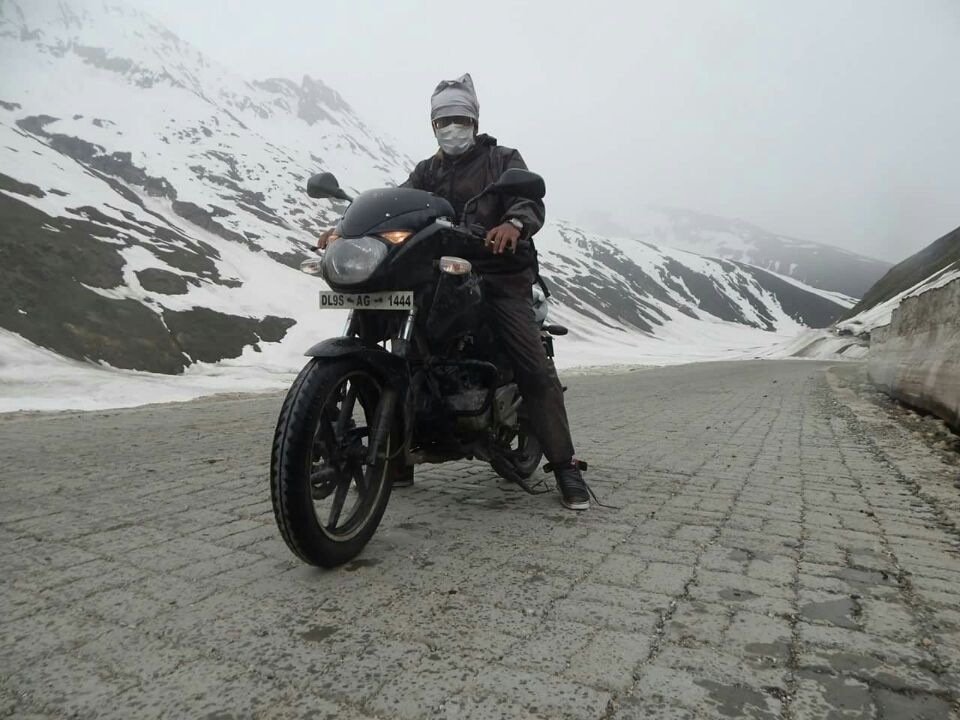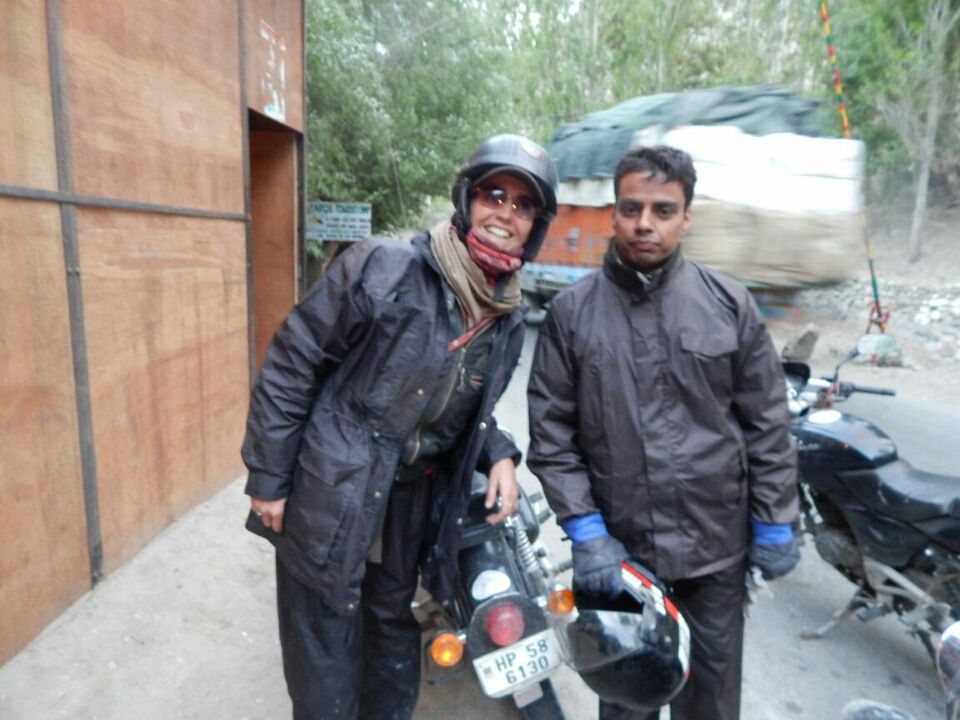 Every one knows about
Leh
-   Ladakh  AKA Riders makka. It's a place where you will almost everything from monks to old monestries, snow capped mountains, beautiful rivers, world famous pangong lake, world's highest road, bright sky in the night, smooth roads where you can drive over 100kmh to the worst rough terrain, desert mountains to colorful Valley, very good people and their difficult lifestyle that's why thousands of bikers come here every year to fulfill their dreams and to challenge their riding abilities and I also wanted to do the same and finally I got my chance make it happen in June 2014.
It's been 13 months since I took this trip but I still remember every moment as it was yesterday and after joining tripoto and reading so many inspiring stories I thought why not share mine. 
After doing lot of online research about this trip  about do's and don't's and which route to take finally it stated on June 8th of 2014.we were 3 friends on 2 bikes and we started our journey from
Delhi
and decided to go via
Srinagar
to Leh and return via
Manali
( right choice & recommended). Here is our itinerary for the trip
We started early morning before 5 from Delhi being peak summer  it was too hot appx 48 degrees so we wanted to cover as much as  we can and avoid noon tune of 12 to 3 and by 9 we were in
Chandigarh
and took 3 hour break just before
Pathankot
and by 7pm we reached jammy.  We took one room in a budget hotel with AC and after early dinner we  slept like a rock. 
Day 2 - Jammu to Srinagar 
We were suppose to start early but because of the tiredness of day one we were sleeping till 9 so we started our 2nd day journey around 11 and got stuck in traffic on jammu srinagar highway and road were pretty rough too so we reached srinagar 7 it was already dark so we took a room near to dal lake. 
Day 3 -  Srinagar to Sonmarg 
We took a shikara ride and after a small tour of srinagar we left for
Kargil
via sonmarg but there was a landslide on zozila pass so we went to see sonapaani glacier and took a room for night stay in sonmarg. 
Day 4 -  Sonmarg to Kargil 
We planned to start early so we can reach kargil early and visit some local places there but road to zozila pass was still blocked. Finally they opened it only for bikes around 1 so we crossed zozila and had our lunch at
Drass
it was raining in zozila and drass so it was Damm cold and our shoes were wet so we put polythene bags on our footstool avoid direct impact of air while driving  and then we left for kargil road from drass to kargil was smooth so we started driving fast and on the way we met a rider group from
Belgium
around 15 Riders and one of them was also driving fast and started racing with us I was with my friend in one bike and we were not able to catch that rider but it felt like that my other friends riding solo took it seriously and after that we were able to see only two tale lights off their bikes in the mountains til kargil finally when I reached kargil checkpost my friend was waiting for us and that other rider for their friend but what the hell that rider was a female around 40 years I guess and she was riding a bullet and she told me that your friend is a good racer because he won that race then my friend he took a photo with that lady and we moved on as it was getting dark and she stayed because she was waiting for her group. We took a room for the night but we were not able visit local places because it was late.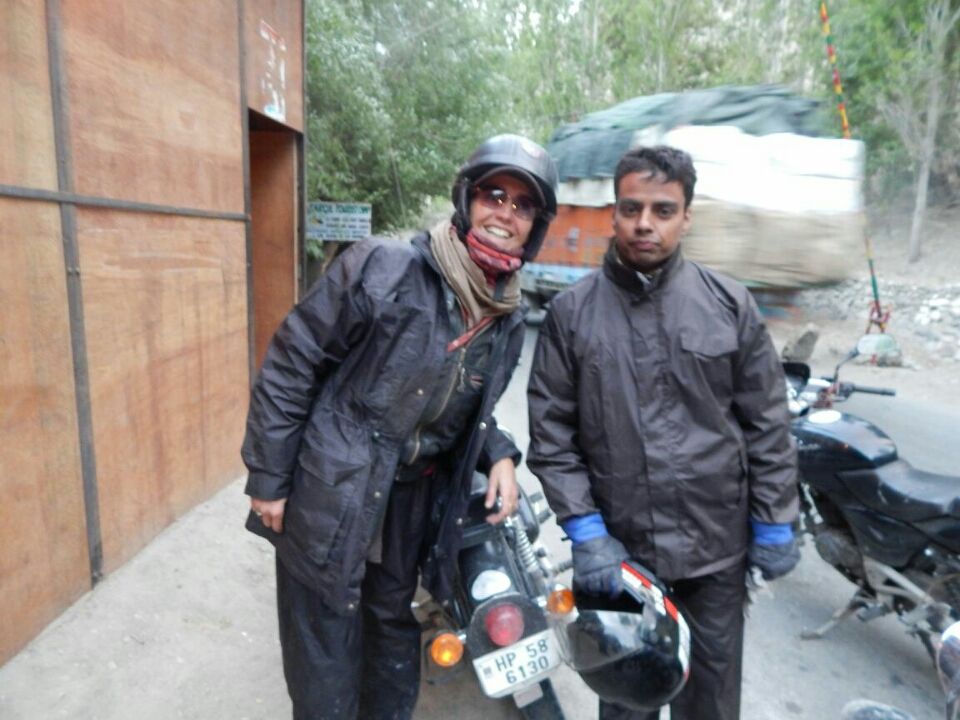 Day 5 - Kargil  to Leh 
After breakfast We started around 10 it was a bright sunny day and we also met with the group of riders from Belgium but they were going to
Zanskar
Valley so we said bye to them and headed towards
Lamayuru
what a place it was mountains of pure sands no plants and trees  we clicked many pics there and just ahead of that there was a beautiful monestry and roads were good too to all way till Leh we reached Leh before Sunset but it took us around an hour to find a good accommodation with budget price next day was reserved for Leh so we were relaxed also we did a little city tour by foot in the evening. 
Day 6 -  Leh 
It was an off day for us so we can prepare for our further journey so first we went to district magistrate office and got the permit for Hanley village and Chusul la(unfortunately we didn't go to these places) then we bought some necessary items because after that there were no big town or markets also got enough cash for next few days then we got our bikes tuned up for ahead etc. 
Day 7 -  Leh to Hundar
We started early around 6 today we were excited because we were going via khardungla  AKA worlds highest motor able road we reached the top before 9 I guess took some pictures and I was planning to have a soup there as I read that it is good but no shops were open so we started descending towerds nubra Valley had our breakfast at a place little down from top called north pullu and then moved forward and the views on the way were also getting pleasant. It was bright sunny day and we were feeling the heat also then we came across to a river (DON'T KNOW THE NAME) running parallel to the road so we stopped our bikes took off our shoes and jumped into the water was clean and comfortably cold we spent almost 2 hrs there then we headed towards
Panamik
as I read there is a hot water spring so I was hoping to see a big one and probably wanted to take a dip but I was little disappointed as there was no Lake just a small water beam coming from the rocks and an army canteen where we didn't get much to eat plus we drove around 70km one way off route for this place other wise we would have reached hundar by now and I was the who asked my friend's to go there but anyways the good this was the roads all the way were good plus the view of the nubra Valley is amazing and colorful so we took some cold drinks and biscuits and drove back it took us about an hour to came back on the road to hundar. While enjoying all the views we reached hundar well before sunset as roads were good till hundar.  We booked a room and had some snacks after taking bath then we went for a Camel safari after that we spent time walking and enjoying sunset and when we were coming back my friend was looking for shops to buy cigarette and beer but there were no shops so he said you both go ahead and after we reached hotel he came after 45 min with 2 beers and cigarettes I still don't know how he got it around 9 we had our dinner and went to sleep. 
Day 8 -  Hundar to Tabgste 
We were suppose to leave early at 5 but my one friend was suffering from hangover of the local beer which he drank last night so after all the drama we started around 10am reached Leh around 2 I guess had our lunch and at the restraint we came to know that last day there was a heavy snowfall at changla  but the owner there said that BRO  must have cleared the snow of the roads as they are always very swift so finally we decided to leave for pangong as it was getting late we left quickly after finishing our meal and fueled up at
Karu
and headed towards changala.  I had this option in my mind incase ee are not able to reach pangong ee can stay in Tabgste village as I read online that they have couple of hotels and I was proved right we got stuck just after crossing Chang  la top as the water was flowing all over the road because of melting ice  and it was already started getting dark and cold so no option to go back well some how we pulled our bikes out and crossed it but our shoes were all wet and feets were frozen then without wasting any time we started moving towards tangste it was almost 7 :30 but surprisingly it was not completely dark and with bikes headlight we were able to drive for next 40 minutes as road after crossing were not bad finally on the left side we saw  tangste written in big bold letters we left the main road and went in that gate towards the lights we were seeing when we went in then we came to know that it's not tangste village it's Indian army's base and they don't allow civilians to stay until they are from army family and have booking in advance in their guest house. We didn't have much choice as it was night an nd cold and we were wet too so we spoke to a solider and explained him our situation he asked us to stay and went to ask from his senior he came back in 10 minutes and said luckily they have one guest house available for tonight so we can stay then he took us to the guest house ee didn't even took our bags as they were tied in the bike they said no one will take it so we left it with bikes and rush to the guest house and started taking off our shoes and polythene inside which we had put in our feet  and in few minutes that solider came with a bucket of warm water and asked us to put our feets in that we did it turn by turn and finally we were able to breathe properly then we thanked him he also told us that never cross any high pass after 2 because it will get cold and water in the roads will be more always do it earlier than that fee also told us that yesterday there was a heavy snowfall and they had to rescue a group of 6 tourist's then the guy said canteen is open if we want we can drink rum then dinner will be served as the canteen was next to our guest room we ran there without slipper or shoes  on the counter they had a price list for the drinks and we were amazed to see  only  Rs 9 for  60ml of monk my friend was most happy among us he drank 3 60ml peg I setteled for one 60ml and one 30 ml and my other friend only took one 30ml but we all were happy and thanking god and these Amy guys for helping us getting out of this trouble  then within an hour we had dinner and went to our rooms and the name of our guest room was pangong Hut so my friend said we are not staying at pangong tonight but still we are staying in pangong tonight  and we all were laughing and went to sleep. 
Day 9  -  Tangste to Laato via Pangong 
We woke up around 7 and all were fit and fine had breakfast and we're ready to move paid a total bill of only 1200 appx for room, food drinks everything my friend was saying to give them some extra money as tip but I denied and I told him they are not waiters and not running a hotel they are solders and I don't want to disrespect their hospitality by giving them tip so my friend also agreed then we said thanks to all of them and moved towards pangong. We started around 9 and reached tangste village which is 2 km ahead of army base we were able to get petrol in black from a shop owner there and headed towards pangong lake, we spent couple of hours there and then we wanted to go to TSO MORIRI via chusul and Hanley village also but we were told by the locals there that because of snow in last few days and very rough roads no one is going on that route now days , we also waited for hour or so if any other vehicle or bikers are going on that route but no one. Finally we decided to head back   so we came back same way via Chang la till karu and after fueling up we decided to take manali Leh highway instead of going ask the way back to Leh some one told us there was a place around 35kms from karu where we can get accommodation it was getting dark also so without wasting time we headed towards laato, it was dark already when we reached there and took a home stay for around 200 per person..
Day 10 -  Laato to Sarchu 
After breakfast we started around 9  I was planning to go to TSO MORIRI and stay there for a night but friends did not agree so finally we decided to go straight to Sarchu via pang also there are no phone service in laato so we used a pco which is located 7 kms ahead on the way by 4 we reached  Sarchu here you can only get accommodations only in temporary tin shaded huts because there are no hotels or phone service or anything but they do have wine shop so relax, we booked a hut for us did some repair work in our bikes  also met with a rider group coming from manali asked the about the roads ahead and told them about our journey and whether conditions  we had our dinner by 7 and went to sleep early. 
Day 11 Sarchu to Manali 
It was cold and  wind was making it worst but still we had to leave early because we wanted to cross Baralacha pass as early as we can here you will get more snow from other passes and you never know when the roads will be blocked because of snow slides and if you get stuck in traffic jam then god knows because lot of trucks run on this route from manali to Leh so we had tea biscuits as our breakfast and started by 8. There was a jam on Baralacha because small bridge on a water crossing was half damaged and trucks and cars were not able to cross so on both sides of n bridge it was a mess  but luckily we were on bikes so some how we were able to manage and cross the pass without much trouble but still our shoes got wet because there were couple of water crossings and thank God day was almost sunny no rain so far. After crossing baralacha la we had Maggie and tea  in a road side shop then we headed towards Rohtang pass we had also lunch before
Keylong
. Just after we passed keylong and headed for Rohtang it started raining now roads were muddy and very slippery we were not sure what to do because now it was very difficult to drive and water started flowing every where in the roads we thought about going back to keylong for night stay but then we saw a group of 4 Riders going same way and couple of local sumo  so we went along with them we started moving towards top slowly we  were able to reach top and got stuck because there was a traffic jam and there is a Nala which was over flowing some how we dragged our bikes out of the water but our feets were completely frozen it took 15 - 20 min for us to come back to our senses after changla it was second time we felt this much pain it was cold and started to getting dark we took our slippers out as we cannot drive with wet shoes on we started decending and by now rain has also stopped finally we reached manali but it was already dark around 8 30 pm my friend stopped on a Mechanic shop because rear  
Tyre
was  puncture we noticed it on top but thanks to tube less tyres he was able to drive it all the way down till the time he got it fixed I booked a room for us and we had our dinner around 10 30 and went for a little walk on mall road also and we were happy that we made it safely today and happily went to sleep. 
Day 12 - Manali  to Delhi 
We planned to leave around 5 to avoid traffic in manali and on tunnel but as usual we woke  up at 8 because we all were very tired yesterday so after a good breakfast because we knew that today we will be sweating alot. We left manali around 9 30 and headed straight to Delhi only took couple of stops for rest because we had to drive almost 600 kms. Finally we reached delhi by 10  and stuck in traffic and reached home by 11 with a badly tanned body, at least lost 3 to 4 kg weight, paining back and shoulders but still I had  a big smile on my face because I saw my mother and sister after 12 long days and also because I completed this trip and one of my dream too. After dinner went to sleep and slept for whole night and next day too. 
At the end I will highly recommend everyone to visit this place once by car by bike  doesn't matter and you will never regret it no matter what you like you will find almost everything because Ladakh  have many thing to offer from luxurious honeymoon trip to an adventurous bike tour,  cold dessert to beautiful lakes, culture to nature so make your pick and pack your bags. 
KEEP TRAVELING AND KEEP EXPLORING BECAUSE THERE IS NO END TO IT.......... HAPPY TRAVELING. 
Also if you think I missed anything feel free to ask me.