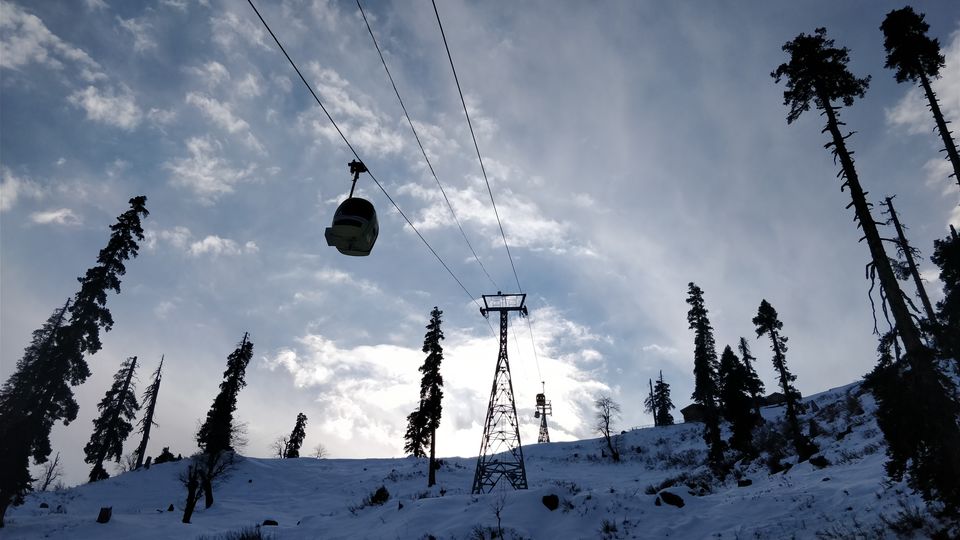 " But is it safe ?" Mom asked me when I informed her about my visit to Kashmir valley in December. At that moment I instantly answered "of course ma" which meant I was not going to miss the opportunity to visit the most beautiful place of India, described as 'heaven on Earth's because everyone around me kept asking about my safety. But why was I being constantly asked ? I questioned myself, but I knew one thing " you will never know unless you actually go there" and with that I wore my six layers and boarded flight to a minus degree Srinagar.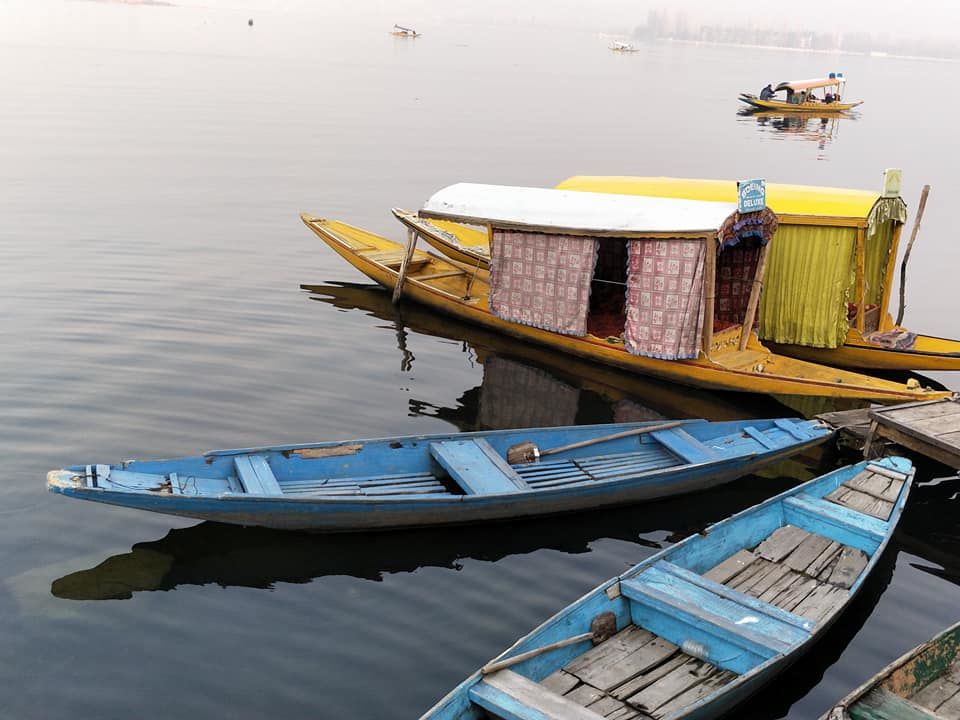 "Are you a Hindu?" Bilal asked while I got down from my van at Srinagar. Bilal was our local guide who accompanied our driver. I looked at him with a bit of panic. Never had a doubt about my religion until then. The stories that I had heard clogged my head, what should I say? What will he do if I say yes? Maybe this is why they asked if it was safe. With much hesitation I mumbled "yes". With an unexpected beam in his eyes, he helped me with my bag, as I climbed down, "then you must visit the Shankaracharya temple, which is just 3 Kms from here" he claimed. I was taken aback. Wait ,what?? Temple? Was he serious? In a second he flashed his Jhelum like smile and my doubts all vanished. Little did I know then that I was going to meet any more Bilal's on this trip.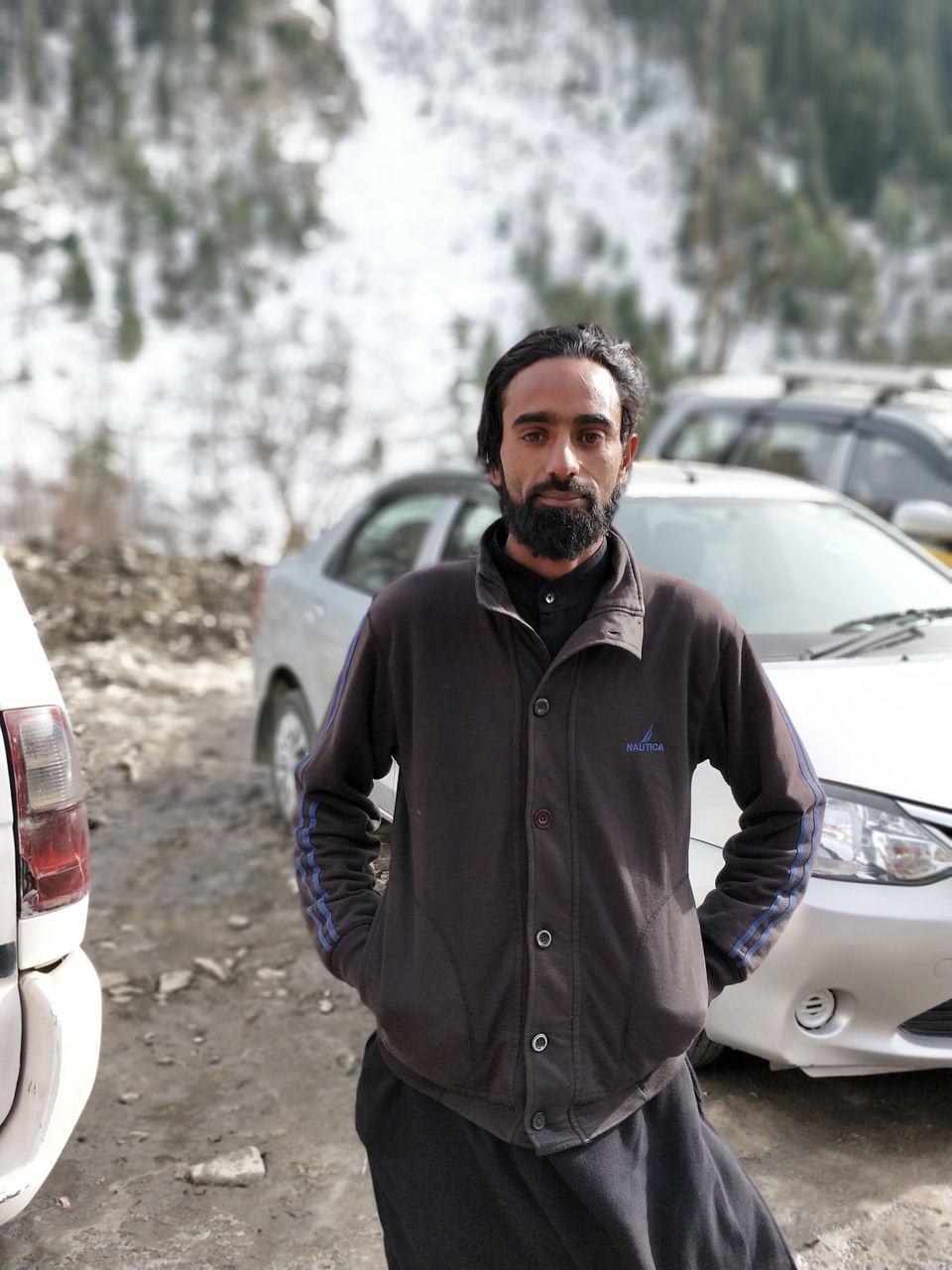 The day was nippy and we took a ride on dal lake but the night was harsher. It was a cold night of Srinagar and decided to have dinner at famous restaurant called Mughal Durbar. We were around 22 trippers and wanted to occupy a cozy room which flaunted Indian floor cushion placed around a rectangular piece of carpet that was recommended for 10 guests. The manager was hesitant to let a large crowd in that small room as he was worried about serving food to the guests. But when he got to know this was our first time in Kashmir, with a smile on his face and placing his hands together the said "Chalo, you can have this room". We were over joyed and removed out footwear outside and filled the room with fun and laughter for a Delicious Mughal style food was served to our delight. Once the dinner was done, while clearing the plates, the manager hesitantly informed us that unknowingly we had stepped up on holy 'chadar' (the center carpet that was placed for the food to be served) which was a sign of disrespect. All of us went silent, we felt a pang of guilt about the fact. Looking at us the manager smiled and handing over sweets said ' Koi baat nahi, aap humare mehman ho.. apko pata nahi rahega." For a minute I did not know what was sweeter - the sweets that he gave or the words that he spoke.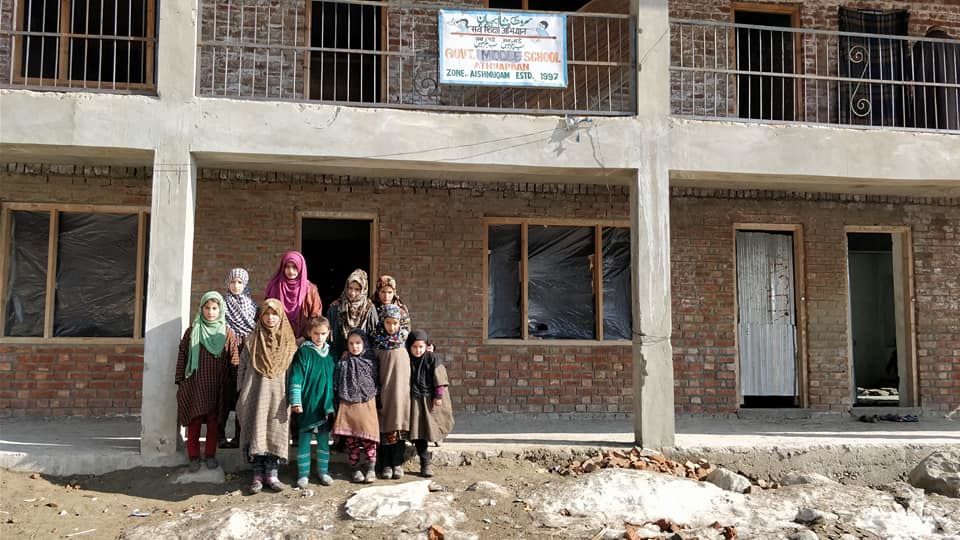 Our next day itinerary covered the usual, most touristy locations of Srinagar. But one interesting aspect I noticed in these touristy locations was the way the vendors approached you. Travelling in India can't be imagined without pushy vendors and you know how overwhelming it can get. But Kashmir was a surprise ; from the apple seller to the sledge ride vendor to the pony guide ,they were more inclined towards selling the experience that is Kashmir. "Madam, you experience the real Kashmir madam, if you like it you pay madam". It has been day 2 in Kashmir and I was already liking it.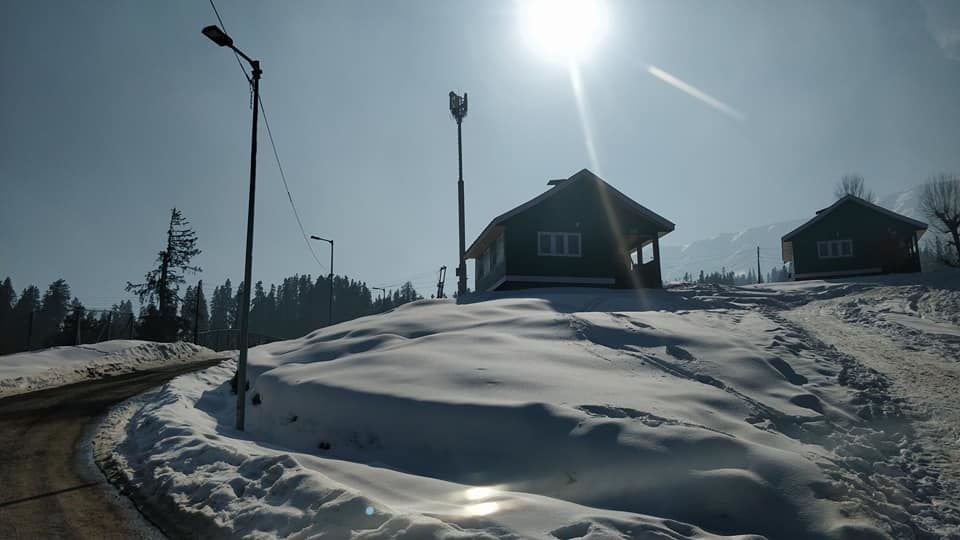 Words fail to describe the beauty that was surrounded on our way to Gulmarg, our next stop. I felt a bit of breathlessness, I thought it was the cold, but the blanket of snow that covers the entire golf course told me otherwise. It was our Skiing day at Gulmarg, we were like kids over excited and curious at the same time. The Gandola ride took us to the world highest point, for skiing. We looked around in awe, for the view was breathtaking. After an butt-cracking session of skiing, we had to ascend to our base. We had two options, either take the gandola back or be a little adventurous and sledge for 7kms downhill. Without a thought few of trippers and I decided to slide our way down. As we approached the sledge rider and bargained our way, he instructed that he would sit in front to navigate and I would sit behind with my legs thrown over his legs. I was a bit skeptical, it was a 7kms ride in the middle of a mountain alone with a man I can't even pronounce his name. "Is it safe" the words rang like an alarm in my mind - " madam, hold on tight.. you are safe with me. Hold your phone tight, for there are not humans thieves in this mountains that you need to worry about but the real thief is the snow – Beware madam"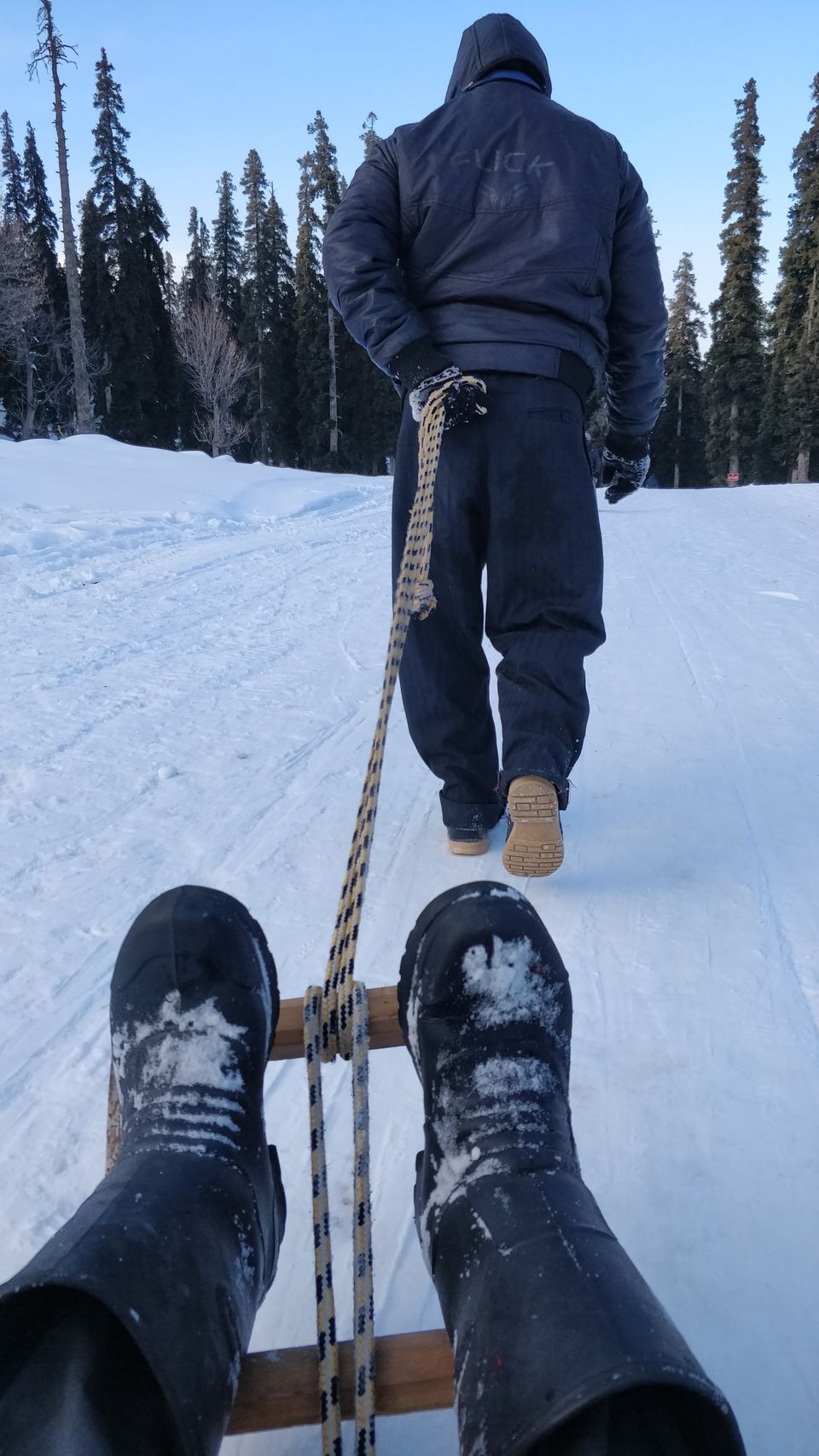 The Kashmir I saw in those 7 kms was nothing I could have imagined before and as I got off the sledge I hugged my driver and said "thank you bhaia" as words fail me every time I try to express the feeling that was Kashmir.
Pleasant surprises seem to be a part of the itinerary at this rate. More than the layers I was wearing, the kindness of the Kashmiri people was keeping me warm. The story of Kashmir was being re-told by every single Kashmiri.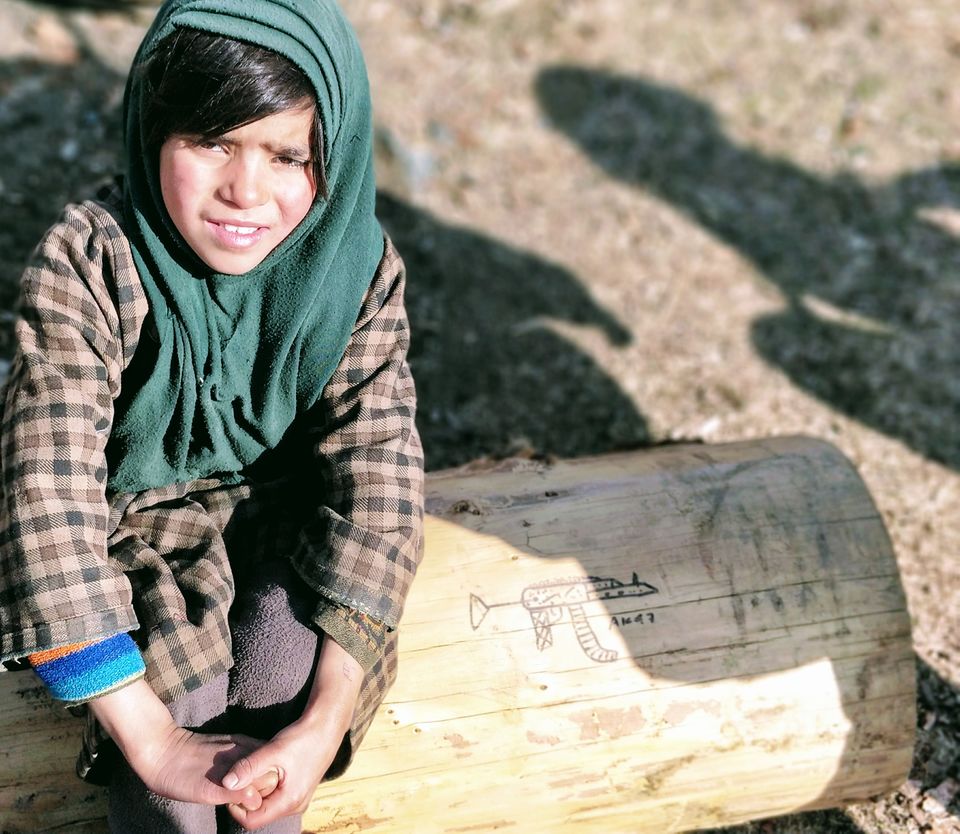 In our next destination - Pahalgam, we had decided to hike from our hotel to ' Betaab' valley. As we hiked we saw a bunch of kids running around.It was usual that we got attracted to those flushed cheeks and innocent eyes. As we approached them, they shied away and hid behind the logs. But once we stuck around and did some catch and catch, we got their interest. Of all the kids, a little girl in a green hijab got my attention. She was sitting on an edge of a log looking at us. I went towards her and noticed a strange drawing on the log that she sat on. An AK 47 was drawn and it reminded me of the wall that I had crossed few minutes back that said "Indians go back". I look at her and asked for her name she husked few words i could barely catch. I held her hand as it was cold and tried to warm it up a bit, her tiny little hands were bruised but she smiled at me when I did that. It was getting quite hot at Betaab Vally, I was dressed for -5 degree and the sun was striking right through my face. I bid adieu the kids, as I had to hike a bit further to catch up with the group that was ahead. All the layers I was wearing was making me feel stuffy and uncomfortable. I stopped next to a rusty gate to take a few layers off my back when I heard a voice " Kuchh Chaai ke lie andar anna..". an old lady adjusting her hijab with a bucket on the other hand standing there with a welcoming smile. A sudden gush of cool breeze caught me by surprise but felt warm inside, but "Is it safe" the question kept ringing in my head. And suddenly I felt a tiny hand touching me, It was that little girl in the green Hijab, she was pointing to her home, the home where the old lady stood. I felt guilty but I knew ..if a home is not safe, what else is?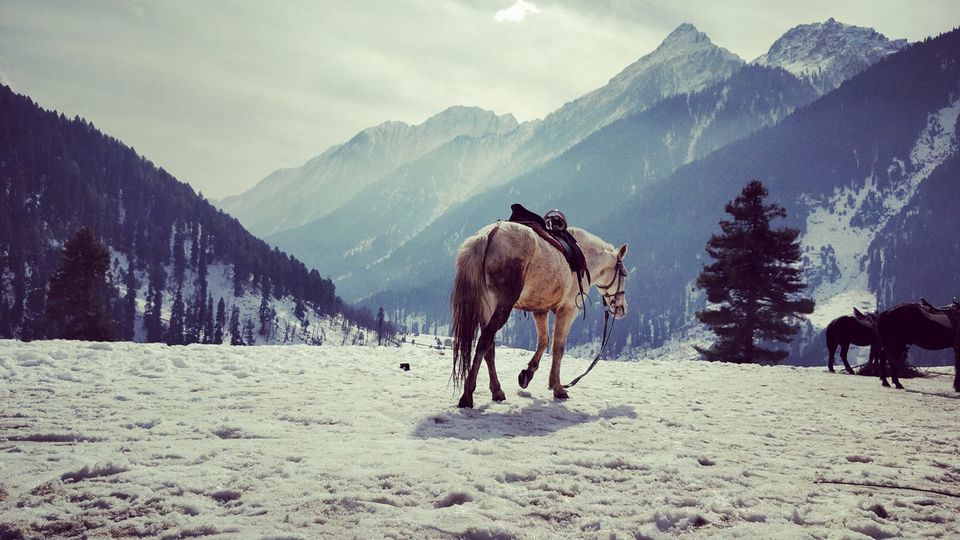 With mixed emotions, Our trip was ending but my stories seem extend. We had bags packed for the journey back the next day. Getting ready to welcome the new year, I sat in my hotel room thinking about the week that was. Thoughts flashed, From the Inspector who said "Beta, Women may not be safe in India, but definitly they are safe in Kashmir" to Raju bhai, who wants to be a singer in Bollywood to Jakie the pony who shied away when I tried to kiss him, To each and every Khawa seller who wanted us to tell other people that Kashmir is safe and last but not the least, post mid-night when the whole world was celebrating the New Year, not far away from bliss, tucked in a corner of the hotel, lit by the fire, there stood a man as charming as the moon, too shy to sing but never hesitated to entertain his audience, sang a song " kitni.khoobsurat yeh tasveer hai, yeah Kashmir hai " and made me fall in love. He painted a version of Kashmir with such innocence, love and passion. Little did he know that he had created a memory that was going to last forever, a memory that will retell history and narrate a story every time my heart aches.
When I landed back home, My mom asked, How was your trip – Every bit of my body wanted to say – you will never know unless you actually go.