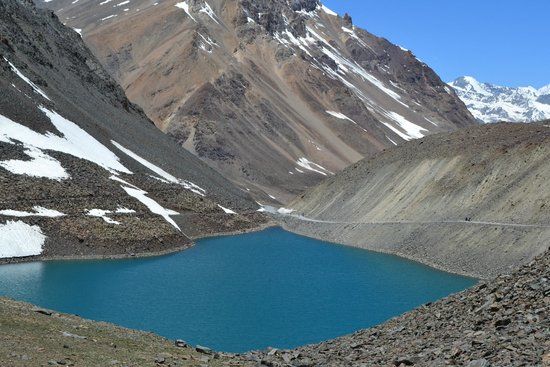 Suraj Tal Lake in Himachal Pradesh is one such lake. The lake is the third highest in India and the 21st highest globally, at an elevation of 4950 metres above sea level. However, in the summer, Suraj Tal Lake loses it tranquilly.
Suraj Tal Lake lies near the Baralacha Pass, which serves as a crossroads for Spiti, Ladakh, and Zanskar. "The pass with the crossroads on the summit" is another name for the Baralacha Pass. Suraj Tal is a Hindi name that combines two Hindi words: Suraj, which means sun, and Tal, which means lake. The basin is known as the "lake of the Sun God" because of this. According to legend, a holy plunge in the Suraj Tal Lake may cleanse one of all sins.
Suraj Tal Lake formed by the Bhaga River's tributaries (based on which this entire valley is known by the name Bhaga Valley). Water is taken from the surrounding mountains and adjacent glaciers throughout the summer months. The Bhaga valley, where the lake is located, is a breathtaking and wonderful sight to see. The Bhaga River and the Tandi River converge in the valley and flow to the region's narrow and slandered hills. The tiny Deepak Lake, which is close to Suraj Tal, is another notable halt.
Suraj Tal Lake is a vast refuge for Indian and foreign tourists interested in road excursions, hiking, and motorcycling. On the famed Manali-Leh path, motorcyclists may catch a view of the lake. This location has been added to the top of many trekkers' bucket lists. Mountain bikers and trekkers will find Suraj Tal to be a pleasant halt.
Amid the rugged mountains, the lake appears green emerald, soaked in mystical and calming splendours.