Hope you have read all the previous posts of Zanskar trip right from Day 1. Yesterday (on day 4) we finally reached Padum, the capital of Zanskar and our final destination of the trip. On Day 5, we were just too excited to explore this remote treasure. After breakfast, we drove towards Karsha monastery. Karsha monastery is the largest and most important monastery of the Zanskar region. We drove on the narrow roads crossing the Stod River which originated from Drang Drung Glacier which we saw yesterday.
Driving towards the monastery, we stopped in Karsha village and walked across to explore the place, people and culture. The village was surrounded by green fields full of corn and wheat. The houses in Zanskar are generally two storeyed with a very different roof. The construction of houses involve many glass windows and high stairs to climb up from outside. Though there is vast amount of empty space in the region, the houses are small and compact primarily to keep the room warm.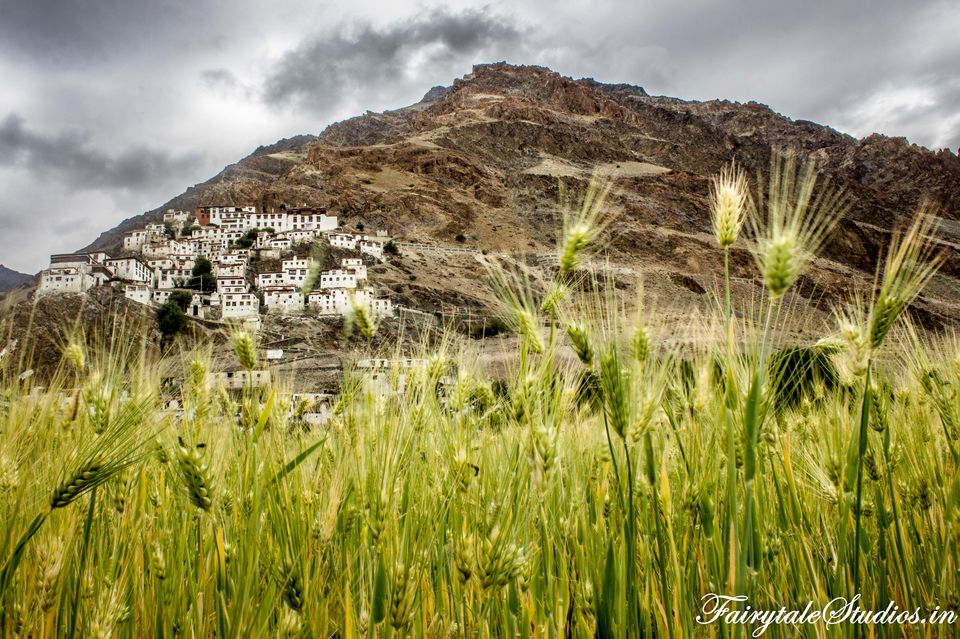 We then headed to the Karsha monastery. Our car climbed up the mountain just half the way and left us at the monastery entrance gate. From here we had to climb a long pack of stairs up to the monastery. On our alight, we found small houses with beautifully decorated entrances and windows where Lamas of the monastery stay. Surrounding the stairs were trees on either side. A fantastic view of the landscape below with patches of all shades of green and mountains in the backdrop amazed us. Outside the prayer hall, we climbed a few steps to reach the first floor. The unparalleled views of the village and the austere beauty of the stark landscape cannot be defined here.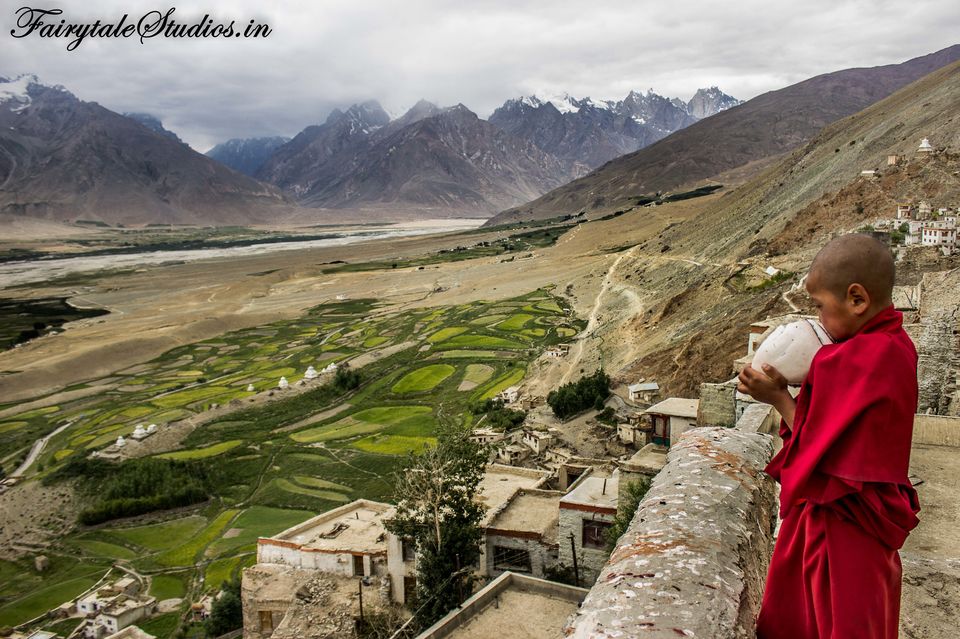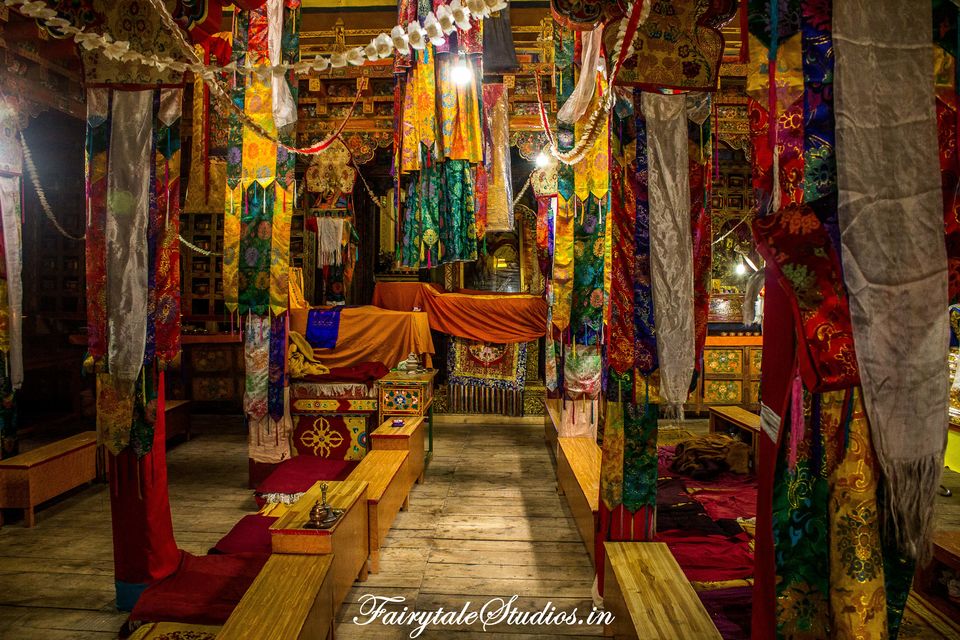 After lunch we headed to Bardhan monastery. The monastery is very scenically located on a huge rock next to the Tsarap River. To our surprise the monastery was locked and empty. The security personnel informed us that all the Lamas have gone to a village nearby to bless the couple in a wedding. We grabbed this opportunity to attend a Zanskari wedding and drove towards the village.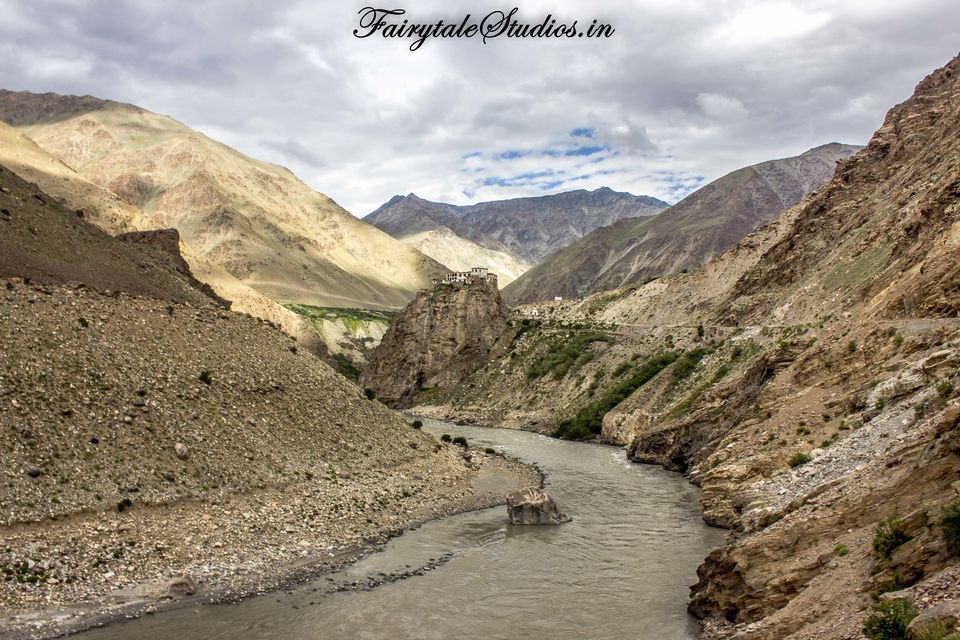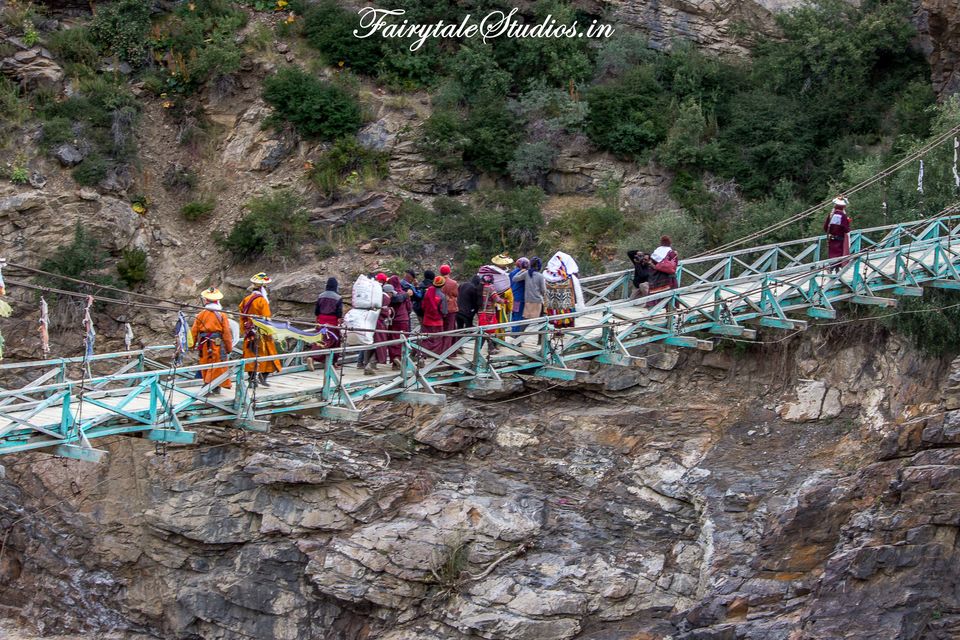 We soon started heading back to our hotel. On the way we stopped to see Gyalwarina Buddha statues. Many statues of Lord Buddha are carved on a magnificent curved rock on the banks of Stod River.