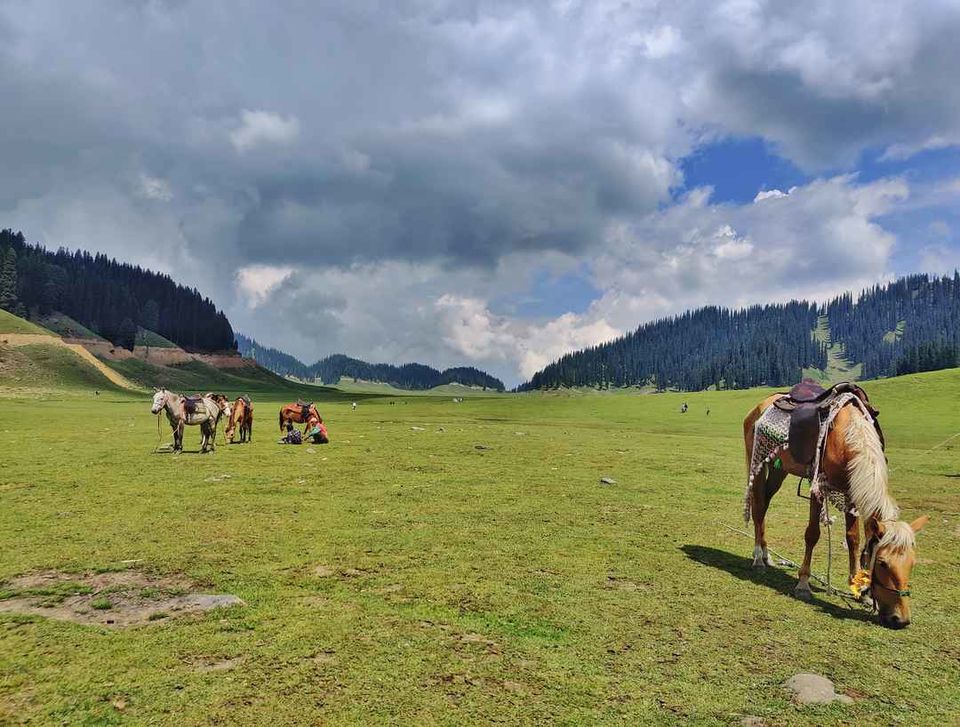 Mystic mountainscapes, pristine meadows, sparkling clearwater streams, and sprawling grasslands - this is what a traveler might witness in the valley of Bangus in Kashmir!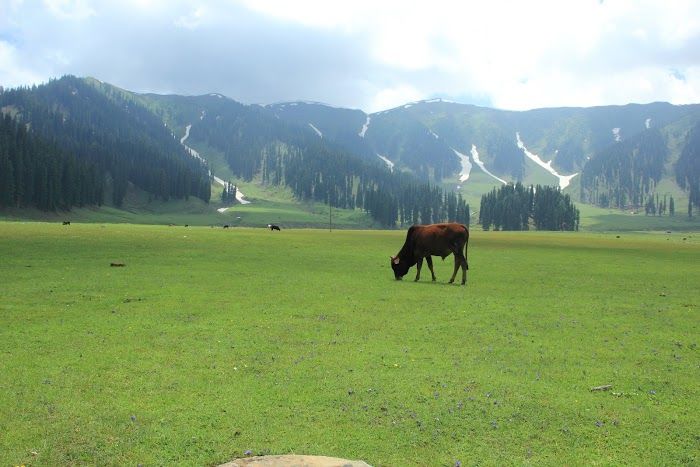 Hidden within the northern region of Jammu and Kashmir's Kupwara district lies the breathtaking valley of Bangus, one of Kashmir's best-kept secrets! Formerly a conflict-ridden zone, Bangus is now best known for its lush greenery and rich vegetation amidst its breathtaking scenic natural beauty. The valley placed approximately at an elevation of 10,000 ft. above sea level has only recently seen an increase in tourist footfall ever since efforts have been made to incorporate it into the tourism map of Kashmir. The main valley consists of two areas known by the names Bod Bangus (Big Bangus) and Lokut Bangus (Small Bangus) spanning an area of approximately 300 sq. km. With its meadows, mountains, and streams, Bangus is a real-life postcard destination, bound to enchant every wanderer with its charm. For every traveler with a knack for exploring the unexplored and the offbeat, away from prospects of overtourism, this destination is truly one of the best choices on the list!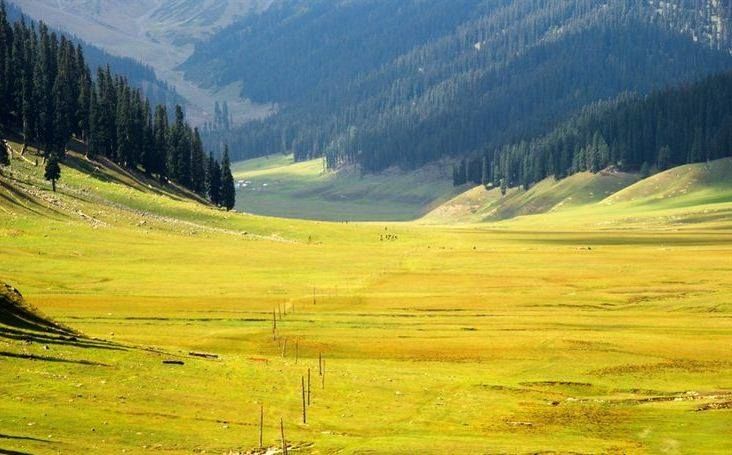 How to Get There
By Air: The nearest airport is Sheikh Ul Alam international airport in Srinagar located at a distance of around 90 km from Kupwara.
By Train: The nearest railway station is at Baramulla for Kupwara, located 64 km away.
By Road: Local cabs and taxis regularly ply from Srinagar cab stands to the valley. Even though the roads leading up to Bangus are not well developed, travellers often travel to this destination by road. Efforts are currently being made towards the infrastructural development of this valley to enhance the prospects of tourism in the region.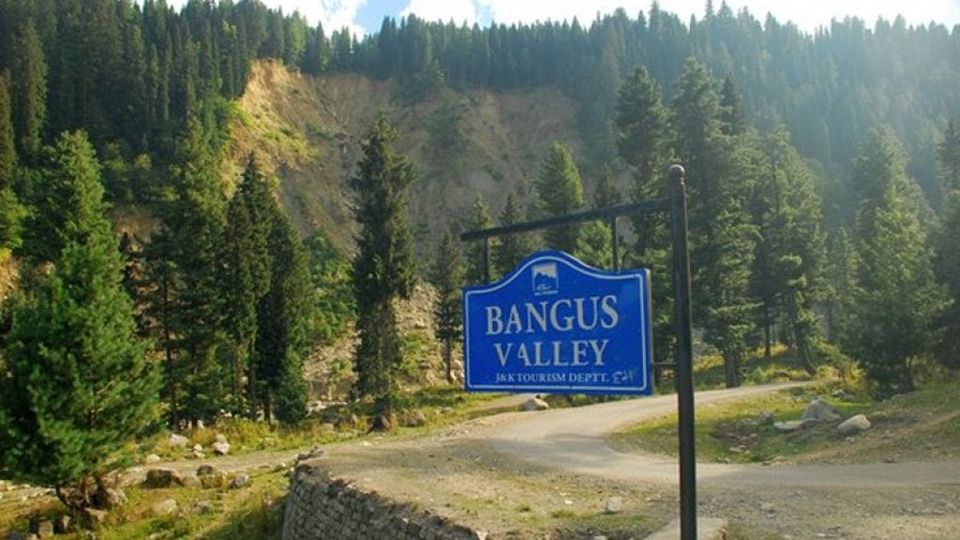 Best Time to Visit the Valley
Anyone visiting Bangus will be able to witness its beauty all year long. Seasonal changes bring in different shades and colours to the valley, with its lush greenery at its peak during the months of April to September. During these months, weather conditions are also relatively favourable for travel. The winter months marked by relatively harsh weather conditions paint the valley in a sheet of white turning it into a snowy winter paradise for every explorer!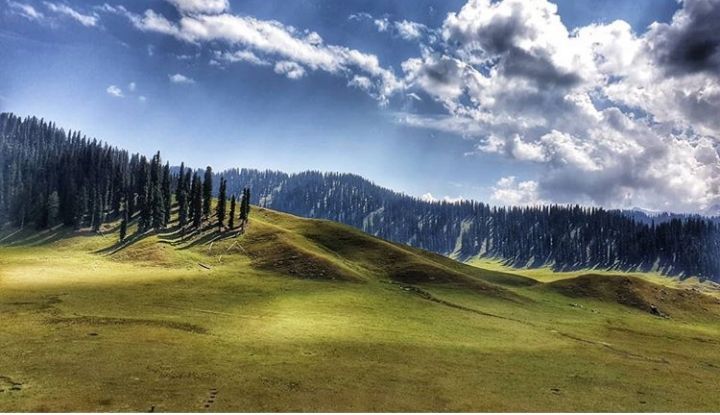 Accommodation in Bangus
For your stay at Bangus, you can search for lodges and guest houses in and around the valley on TripAdvisor. Travellers often look for accommodation in places such as Srinagar from where the valley is accessible by road. A well maintained JKTDC guest house is located in Reshwari as well, overlooking the Mawar river. Lodges and guest houses are also available near the district of Kupwara. More information about accommodation and stay in the valley can be found here.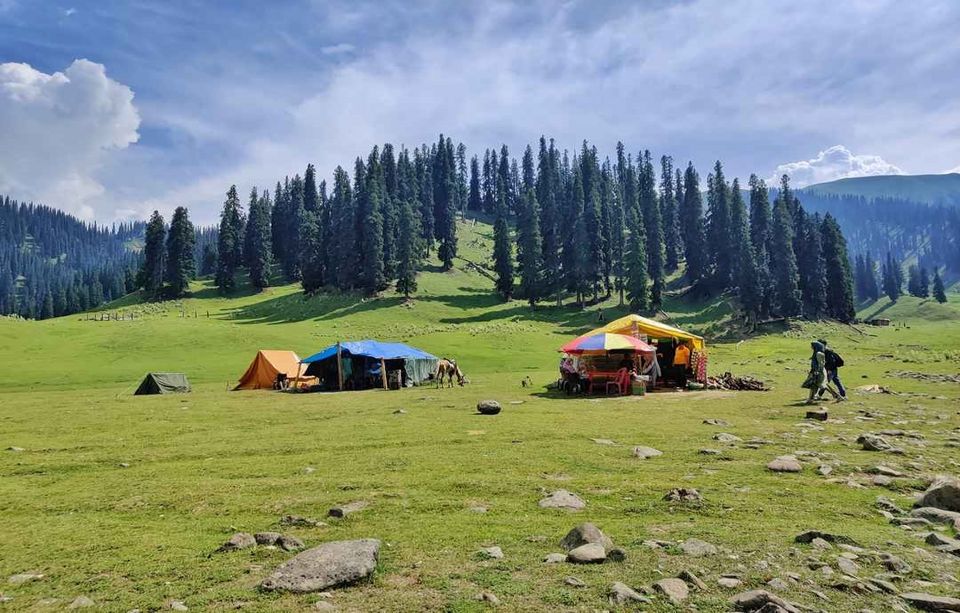 Activities in The Valley
Any traveller visiting Bangus is naturally bound to be awestruck by its unending charm. For the most part activities in the valley include exploring it by oneself and soaking in the aura of its beauty. Earlier, for a trek in the valley, permits were required to be obtained by the District Magistrate in Kupwara. The valley has recently seen a rise in tourism and is slowly making its way into the offbeat spots often explored by travellers in the region. Apart from exploring the valley itself, visitors can also choose to camp at the Bangus Camping site for an adventurous experience.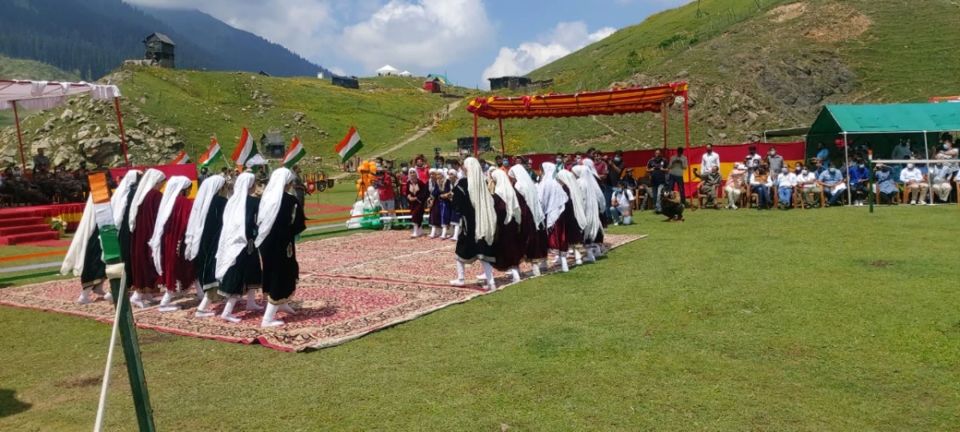 With its lush green hills and serene grasslands, meadows filled with cattle and horses, and flowing clearwater streams, Bangus truly resembles heaven on earth. This season, as you embark on your trip to the mountains, make sure to include this unexplored straight-out-of-a postcard destination, in your travel bucket list to tick off that long-delayed offbeat mountain getaway holiday!