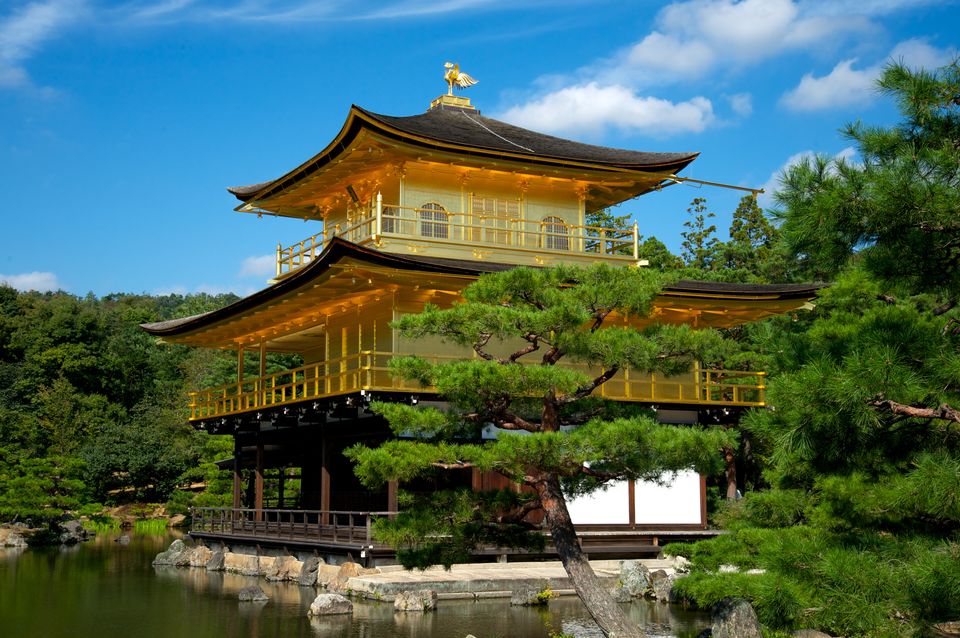 On my brother's 23rd birthday in November, we decided to take a trip to Japan to celebrate, instead of going the usual party route. We also convinced one of our cousins to join us. My brother and I were able to get a week off work and made our cousin skip college for a week. Leaving out two days that would be spent on the flight, we were left with five days to explore as much of the country as possible.
Being an immensely diverse nation, it is impossible to take in all of Japan in such a short span of time, but we wanted to make the most of it. So we selected one of the most popular itineraries: Tokyo – Hakone – Kyoto – Osaka, which manages to capture the essence of the country while celebrating its diversity.
Japan is an extremely interesting destination with a very unique culture. On the face of it, people appear exceedingly modern but as you spend more and more time in the country, you are made aware of the underlying tradition that has been fused with modernity. And being in a foreign land, amidst unknown people and unfamiliar situations, was the perfect setting to bond with my brothers.
Here's the itinerary we followed:
We landed at the Tokyo-Haneda Airport at about 4 in the afternoon. From there we took our first ever bullet train to Shinjuku, where we had booked an Airbnb for our stay in the city. Shinjuku is a major commercial and administrative centre in Tokyo and the hub for most activities.
On the first night itself, our host took us out for dinner and drinks to a traditional izakaya (restaurant cum bar) in downtown Shinjuku. My brother, who doesn't drink, experimented with some unusual eats while I ended up having the time of my life trying their cold draft beers, sake and something called shochu (Japanese spirit).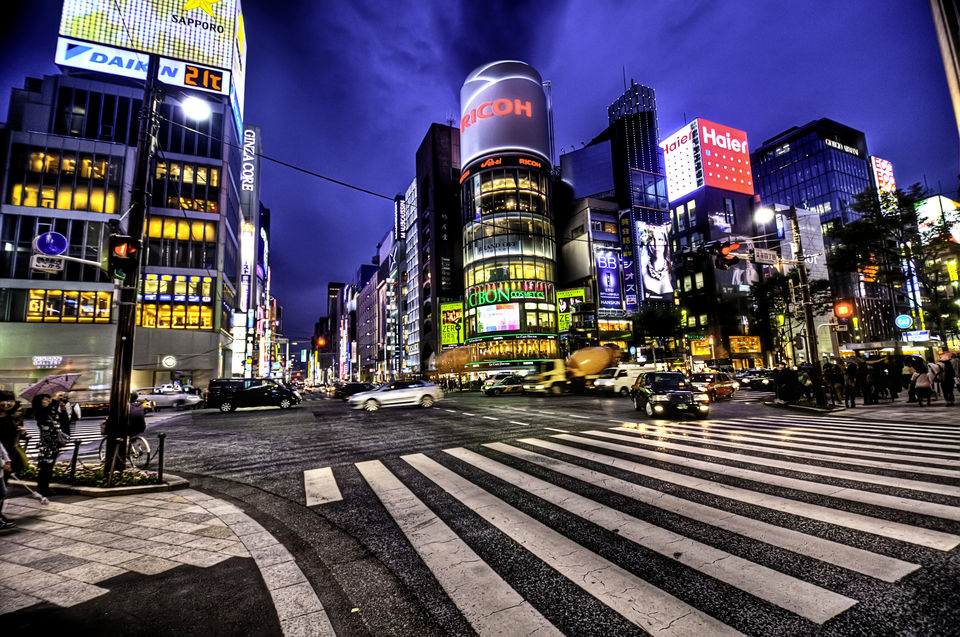 Exploring Tokyo
If you're travelling to Japan, you can easily spend all your time in Tokyo and still not cover all the attractions. We took our host's help to plan out an itinerary that helped us cover a number of major attractions in a short span of time, since we only had two days here.
We started early on our second day here, so we could visit the Tsukiji Fish Market before sunrise. The daily action in this place is maddening, with popular sushi restaurants having queues outside, them, even before the first morning trains start running! We tried a couple of different varieties of sushi before heading out to Asakusa district where the famous Nakamise Shopping Street and Sensoji Temple are located. We also ended up going to Tokyo Skytree, which is the tallest observation tower in the city and overlooks the entire region. The most interesting, however, was the visit to Akihabara. It is a haven for video game and anime lovers! My brothers couldn't contain their excitement and we ended up spending nearly 4 hours here, before finally deciding to take the train back to Shinjuku in the evening.
Where we stayed: We booked the Shinjuku Tokyo Shibuya Harajuku Ginza Tsukiji stay, which has a 4.5 star rating on Airbnb.
My brothers and I are huge Disney fans, so we definitely couldn't miss this! The entire Disney Island at Tokyo is massive but since we didn't have much time, we settled just for visiting Disneyland. We wound up our visit by the afternoon and then left for Hakone by train.
Where we stayed: Here's the Airbnb we booked in Hakone. It was a beautiful mountain-view property with a salon on the first floor, a spa on the second floor, and our room on the third. Since we knew were going to be arriving here late in the evening, we had selected the self-check in filter while booking the property. It made life so much easier, we had no hassle while checking in and were in fact surprised to find that the host had left a small box filled with local treats for us to binge on.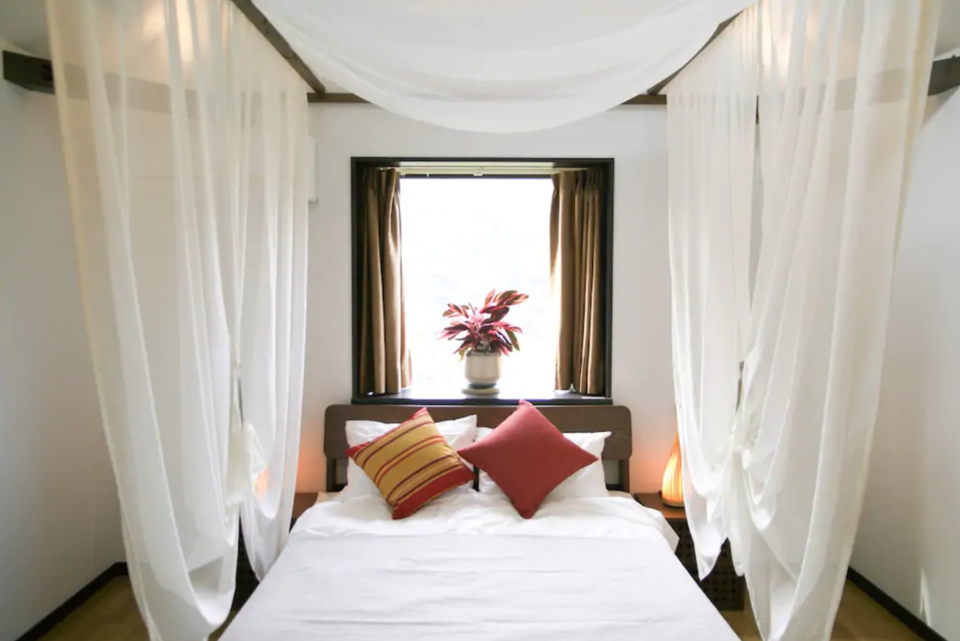 Exploring Hakone
Day four of our visit was spent relaxing at a traditional onsen (hot spring) in Hakone. We spent time getting detoxed in green tea baths and getting our skin rejuvenated in coffee and red wine baths. There was also a traditional hot spring which was meant to be entered without wearing swimming costumes! It was an unmatched experience.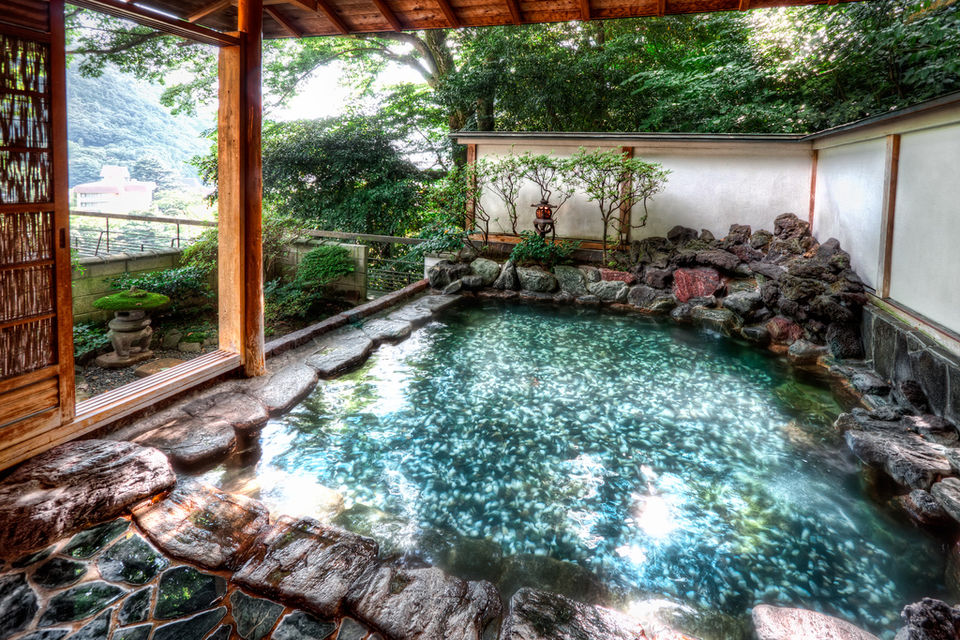 We left from here late in the afternoon towards Kyoto. There is no direct bullet train from Hakone to Kyoto. So we had to switch a number of stations and buy additional passes for the ones that are not on the Japan rail network. It took us about 4 hours to reach Kyoto. We checked into our Airbnb for the night and had dinner right there with the hosts so we didn't have to go out at night.
Our Airbnb at Kyoto was a traditional Japanese-style inn with a private garden. The stay in itself was an incredible experience.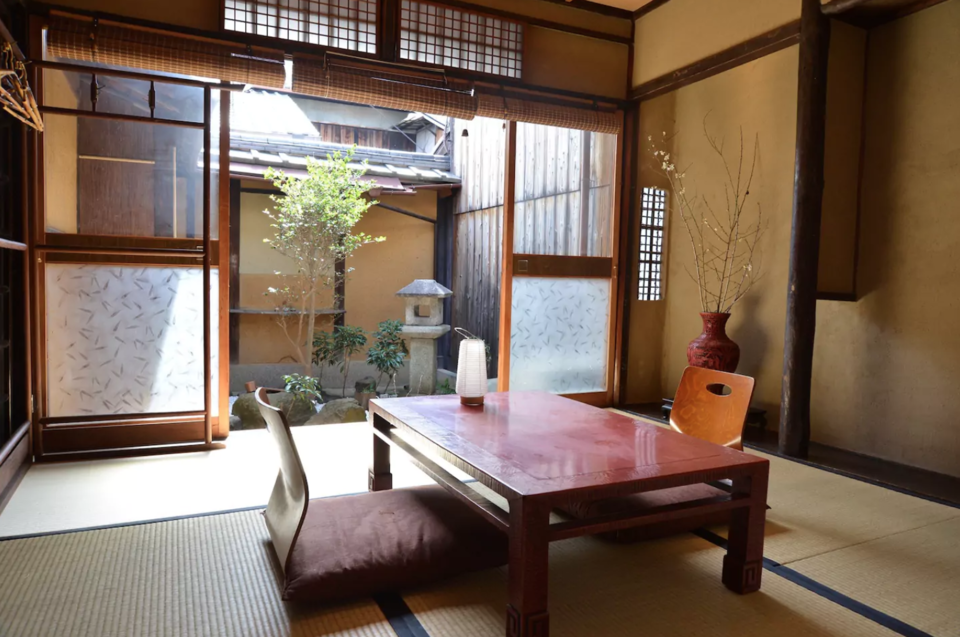 Exploring Kyoto
Located in the Kansai region of Japan, Kyoto like Tokyo, has an extremely diverse culture. It could easily take a month to visit all of the attractions here. But if you're on a tight schedule, you can stick to visiting the leading attractions in a day or two, like we did. Kyoto is home to 17 UNESCO World Heritage sites including the Kinkakuji and Kiyomizu-dera temples. Since we only had one full day here, we visited the Kinkakuji Temple, Fushimi-Inari-Taisha Shrine, Ginkaku-ji temple, Arashiyama Bamboo Grove, Kiyomizu-dera temple, and the Chion-in temple.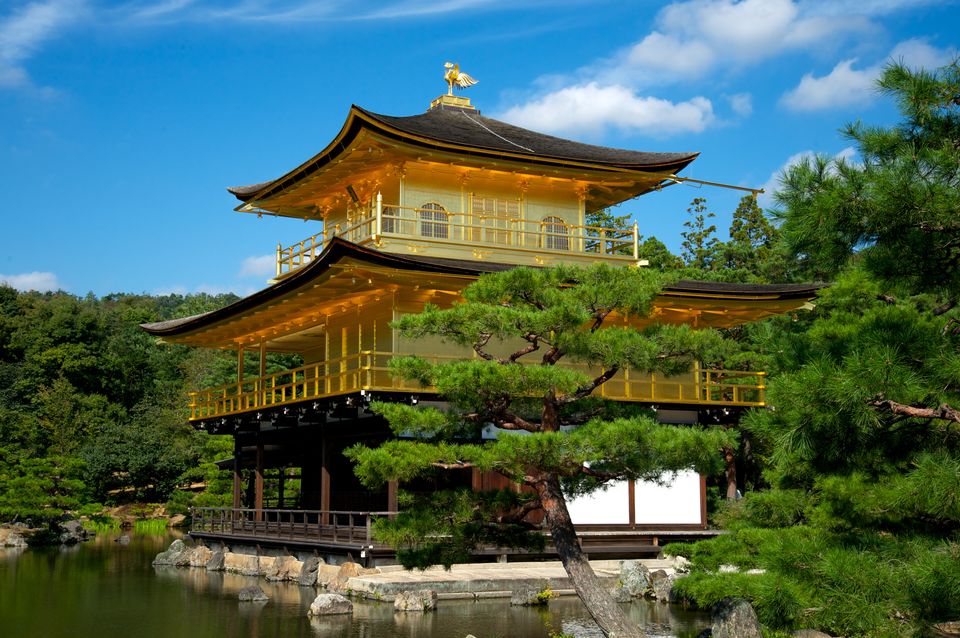 After a full day of sightseeing, we left at night for Osaka. We camped at a stunning Airbnb for the night.
Exploring Osaka
The food in Osaka was mind-blowing. This place is full of life and bustling with activity pretty much all the time. We started our day by visiting the Sumiyoshi Grand Shrine, one of the oldest Shinto shrines in Japan. After that we went to grab lunch at the Janjan Yokocho Alley to try some traditional Japanese deep fried and skewered foods. In the evening we visited Shinsaibashi market which had every store imaginable, under one roof. The street food was to die for. I even tried takoyaki (fried octopus).
For the night we retired to our Airbnb. It was a stunning flat, conveniently located near the train station, market and all major attractions.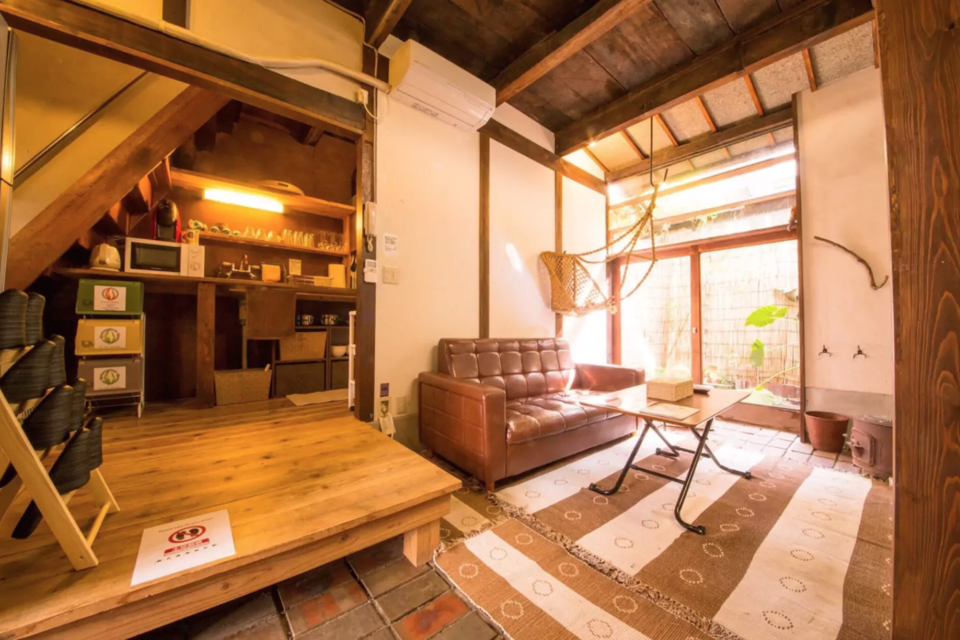 We left for Osaka International Airport in the morning. It truly was a very unique trip. We left Japan, reflective and thoughtful of our own lives. One thing that stood out the most was, how despite having one of the most technologically advanced and modern societies in the world, the Japanese haven't lost sight of their traditions, roots, and family values.
Being there and interacting with locals made me realise the importance of my family and how easily I had let the burdens of everyday life overrule the bond I had with my brother. As the plane took off and we saw Japan disappear in the distance, I made a mental note to make more of an effort to keep in touch with my brothers and be more involved in their lives.
Where we stayed
As you may have noticed, for our entire trip we chose to stay at Airbnbs instead of hotels. Since we were three people travelling together, it was much easier to book an apartment instead of going through the hassle of booking individual rooms in a hotel. It also helped us save money and made our schedule a lot more flexible. Most of these properties also had self-service kitchens, allowing us to cook midnight meals. Staying with hosts also allowed us to interact with locals and gain insight into the local culture. And all three of us staying together was obviously a lot more fun than if we had been in separate rooms.
Here's a list of all the places we booked:
Tokyo: Shinjuku Tokyo Shibuya Harajuku Ginza Tsukiji
Hakone: Beautiful Mountain View & Cinderella Double Bed
Kyoto: Guesthouse Umeya Twinroom with Private Garden
Osaka: Toshihiko's Home
What is the most memorable trip you've had with your siblings or cousins? Share your stories on Tripoto.