Jhansi, my hometown, place where the Revolutionary war took place to fight against freedom. So it would be biased if I don't write about it. Let's just take you to the 4-century old fort with a long history.
Jhansi Ka Quila(Fort Jhansi) holds a remarkable place in the pages of history. The historic city which was ruled by Marathas and later the Princely State of Jhansi from 1804 till 1853, when the territory became a part of British India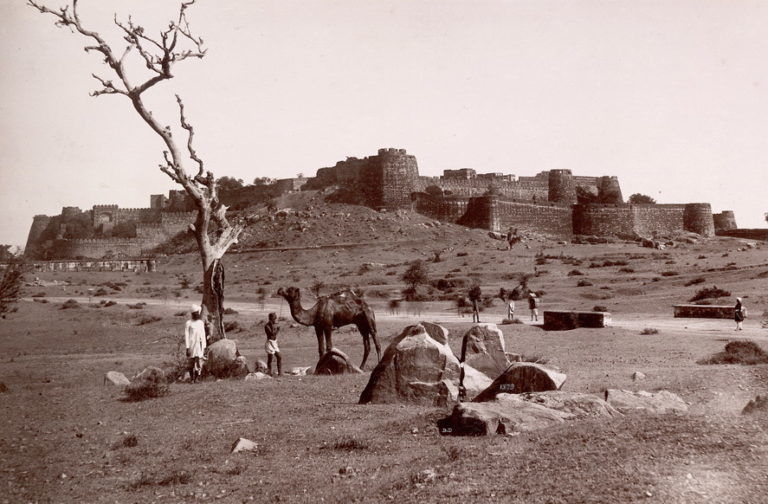 Fighting from the colonial rule of Britishers to present date, the city has seen many ups and downs. The enormously brave warrior of the Indian Rebellion of 1857, Maharani Lakshmibai a.k.a Rani of Jhansi fought till the end against the British rule and gave her life, as she sitting on her horse Badal and jumped from the fort instead of getting a bullet in her chest.
Jhansi Fort – Symbol of Bravery and Honor.
सिंहासन हिल उठे राजवंशों ने भृकुटी तानी थी,
बूढ़े भारत में आई फिर से नयी जवानी थी,
गुमी हुई आज़ादी की कीमत सबने पहचानी थी,
दूर फिरंगी को करने की सबने मन में ठानी थी।
चमक उठी सन सत्तावन में, वह तलवार पुरानी थी,
बुंदेले हरबोलों के मुँह हमने सुनी कहानी थी,
खूब लड़ी मर्दानी वह तो झाँसी वाली रानी थी।
With these highly inspirational courage quotes, we start the story of Jhansi Fort, the Fort with a Rich History.`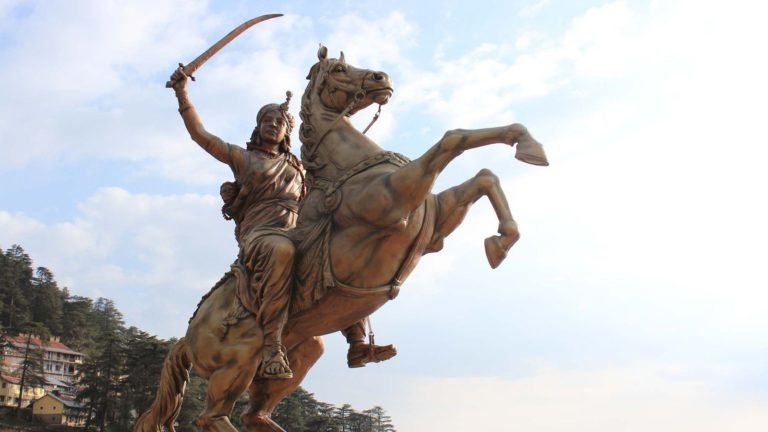 Rani Lakshmi Bai Jhansi
Jhansi Fort was built by Raja Vir Singh of Orchha in the year 1613 and with a sprawling area of 15 acres, the fort is exceptional during that time when it was built the whole city was used to live inside it. As there was barren land outside the fort and also the fear of getting caught by other rulers. So with huge gates and walls, the Jhansi was secured from outer attacks.
There are 10 gates to enter this fort and also 2 famous temple inside the fort Lord Shiva temple and Lord Ganesha temple which recent days has a large no's of divotee. During the time of Lord Shiva Birthday the fort is filled with thousands of divotee as the temple has its own significance.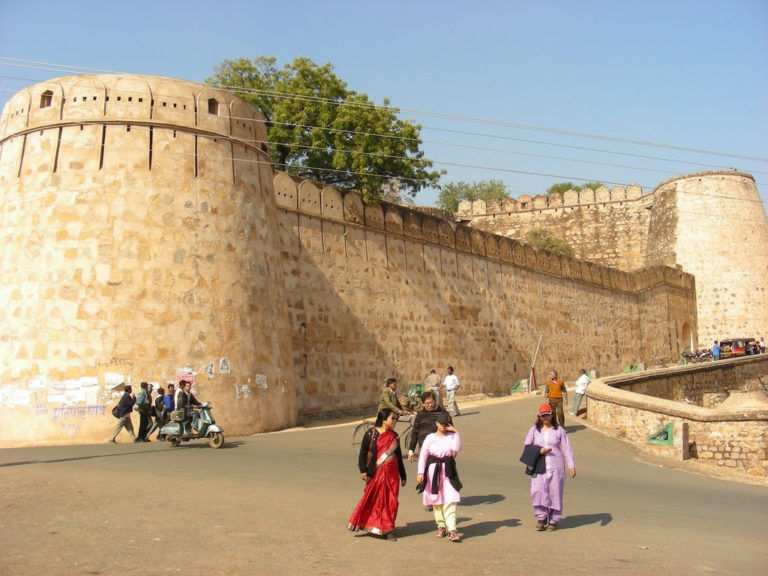 Entrance of the Fort
During the entrance there is a huge iron gate and on the left side of the gate there is a ticket counter to enter the fort and by the time you start your journey inside the fort you will see a large cannon placed on a brick slab named as Kadak Bijli which was mainly used during the freedom struggle of 1857.
Entrance Jhansi Fort
Then moving forward there are so many ways to explore this fort, as going downstairs to see Kalkothari or going upstairs to see Execution tower. Moving forward upstairs their one will see the grave of Gulam Gaus Khan.
Note: There are monkeys inside the fort so be careful not to carry any food item in front of them.
There are so many dark places inside the fort, but in recent days those are not necessary but at the time of revolt I am sure those used to be very helpful for soldiers to stay or get hidden. The outermost wall of the fort has small gaps to insert the fore-end of the rifle. A great concept isn't it.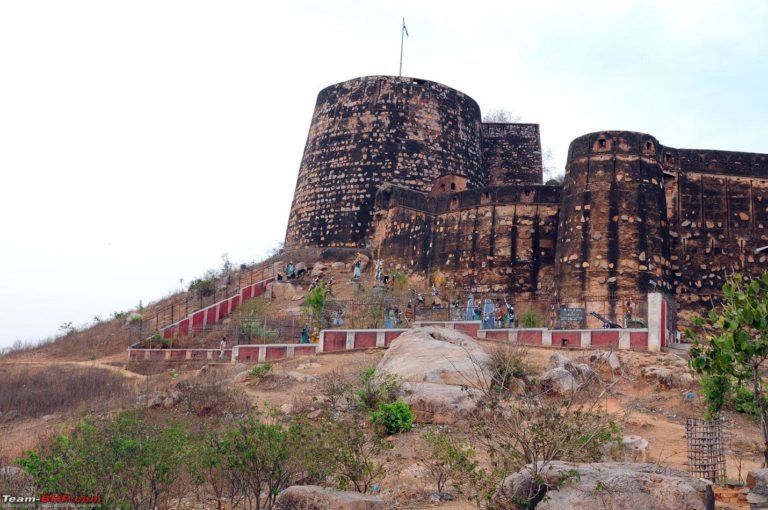 Flag Jhansi Fort
There is also a flag of India at the peak point of the fort and it was waved off after India got Independence in 1947, and from that point, there are incredible scenes whole Jhansi city is visible, greenery all around.
So, this is it things have changed a lot from past, on every Independence day the whole fort gets light up and the every Jhansi fellow has a sense of pride for the great history and also for the great warriors born on the soil of this land.
Now a days the place is used for shooting purpose of films as Recently "Badrinath ki Dulhania" star cast by Varun Dhawan and Alia Bhatt showed there presence over here to shoot some of the scenes of the movie.
Jhansi Fort – Timing and Entry Fee
Fort Timing: Everyday, Morning 6 to Evening 6
Fort Entry Fee: Rs 20 for Indian and Rs 200 for Foreigners.
Light and Sound show timing: 6:30pm to 8:30 pm
Jhansi Fort Distance from Railway Station
It is around 7 Km far from Jhansi Railway Station.
Best hotel to stay in Jhansi
Jhansi Hotel
Hotel Bundelkhand Pride
Hotel Sita
Hope this information will help you when you will visit Jhansi. If you have liked the post Do share the post, Hit the Like Button below and would love to hear your comments in the comment box below.
This post was originally published on Vogue Traveller.