When it comes to long weekends, all my friends plans to visit mountains & as all of are working, long weekends means a lot. So, i decided to visit a less touristy place: Gwalior. The princely state has some interesting places & facts to offer than it seems.
As i boarded the shatabdi from New Delhi railway station at 06:00, and during end of January, it is very common for trains to get delayed so always consider this before planning your trip in foggy time. Sitting in the train, i planned my whole day knowing the train is delayed by 02 hours & i need to look for an accommodation as well. As soon as i reached Gwalior, i looked for few small lodges near to the railway station to save time where you will have multiple options to stay & for meals also. I selected a room in a near by hotel for Rs. 600, freshen up, & started the tour with some south India food from India coffee house which offers good south Indian dishes at a reasonable price. After that meal, without wasting any time, i took an auto who charged 500 bucks for full day tour taking to all the main highlights point of the city.
Firstly i went straight to the famous Sun Temple of Gwalior. Sadly i was not allowed click any pictures from the inside however, it was really beautiful as it is a replica of one in Konark. It situated aside from city center surrounded by beautiful garden. Built by the Birla family in early 1980s is very famous for tourist along with locals as well for it's dedication to Suryadev.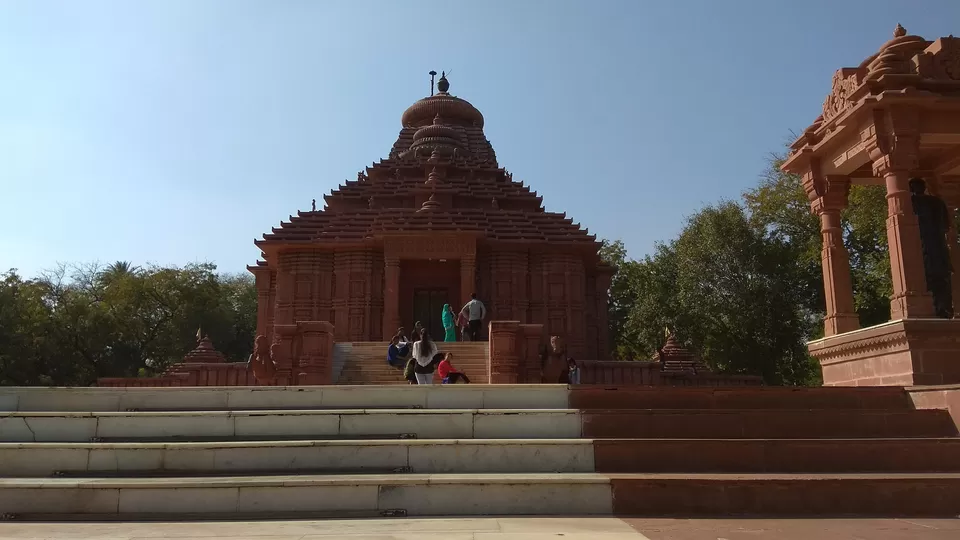 Moving further to Samadhi of Rani Lakshmibai who could not get support from the closest princely state of Gwalior during the rebellion of 1857. Later on, the royal family made this memorial as a tribute. More than a statue or a memorial, what i felt that only if people of that believed & supported her. Always a huge respect for her.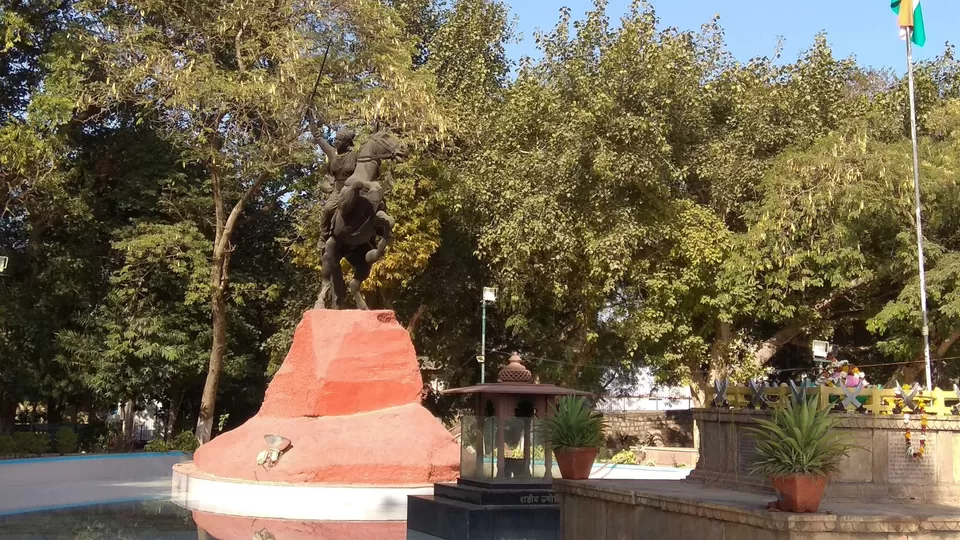 Then comes the highlight of the day, the mammoth & prestigious Gwalior Fort which has way more relevance, history & beauty than it has now. FYI, the main entrance of the fort is not suitable for those who has some trouble walking or steep roads as the way to entrance is extremely steep. As i reached, the fort is as wide, long & huge as an eye could see. It's never ending. One need to walk a lot. Since i love historic stories, i took a guide to explain the details. He explained every section of the fort, what and why was the fort build & undoubtedly, a colorful & innovative fort in matter of wall painting, sculptures, textures used & a small tunnel like pipe on how to inform the women of the family about any stuff in that time. The view of the city from one of the guard room & King's meeting room was lovely. The fort was a handful.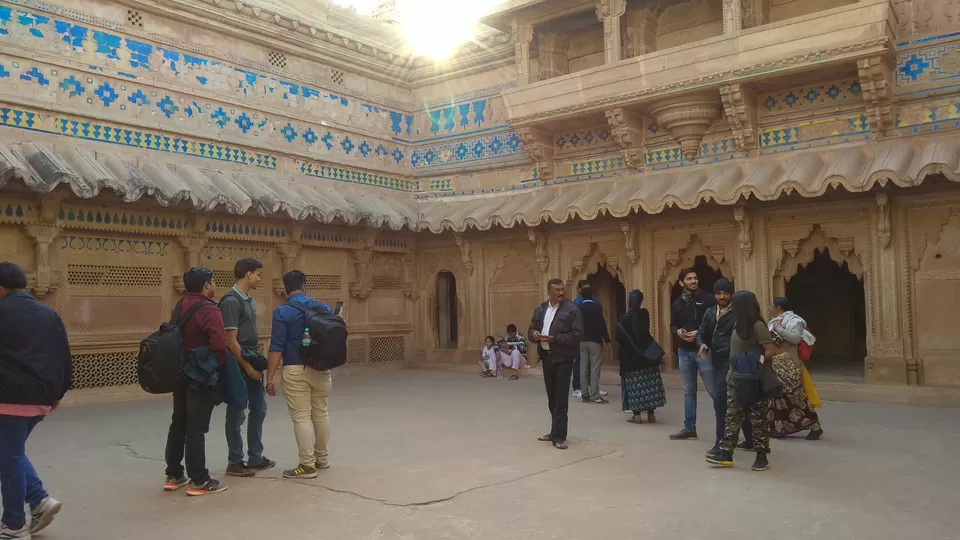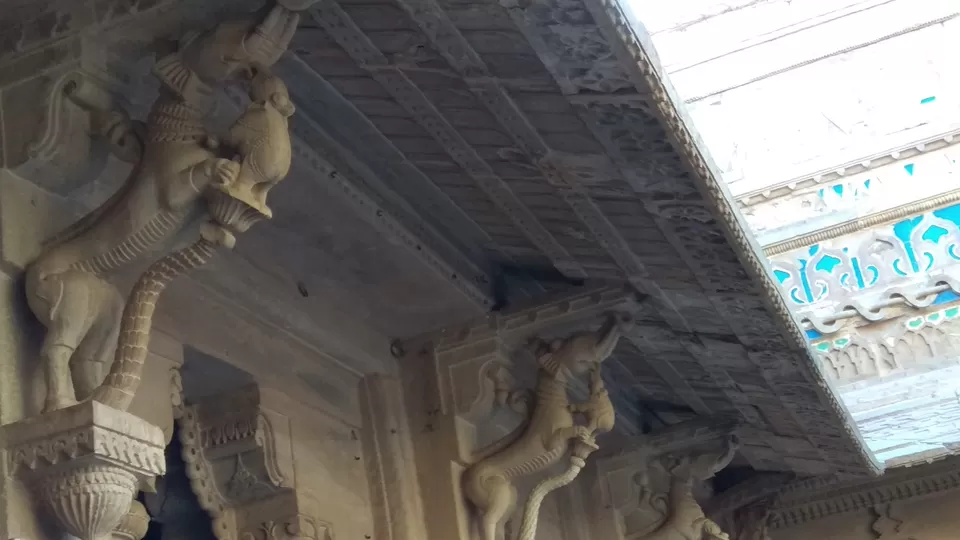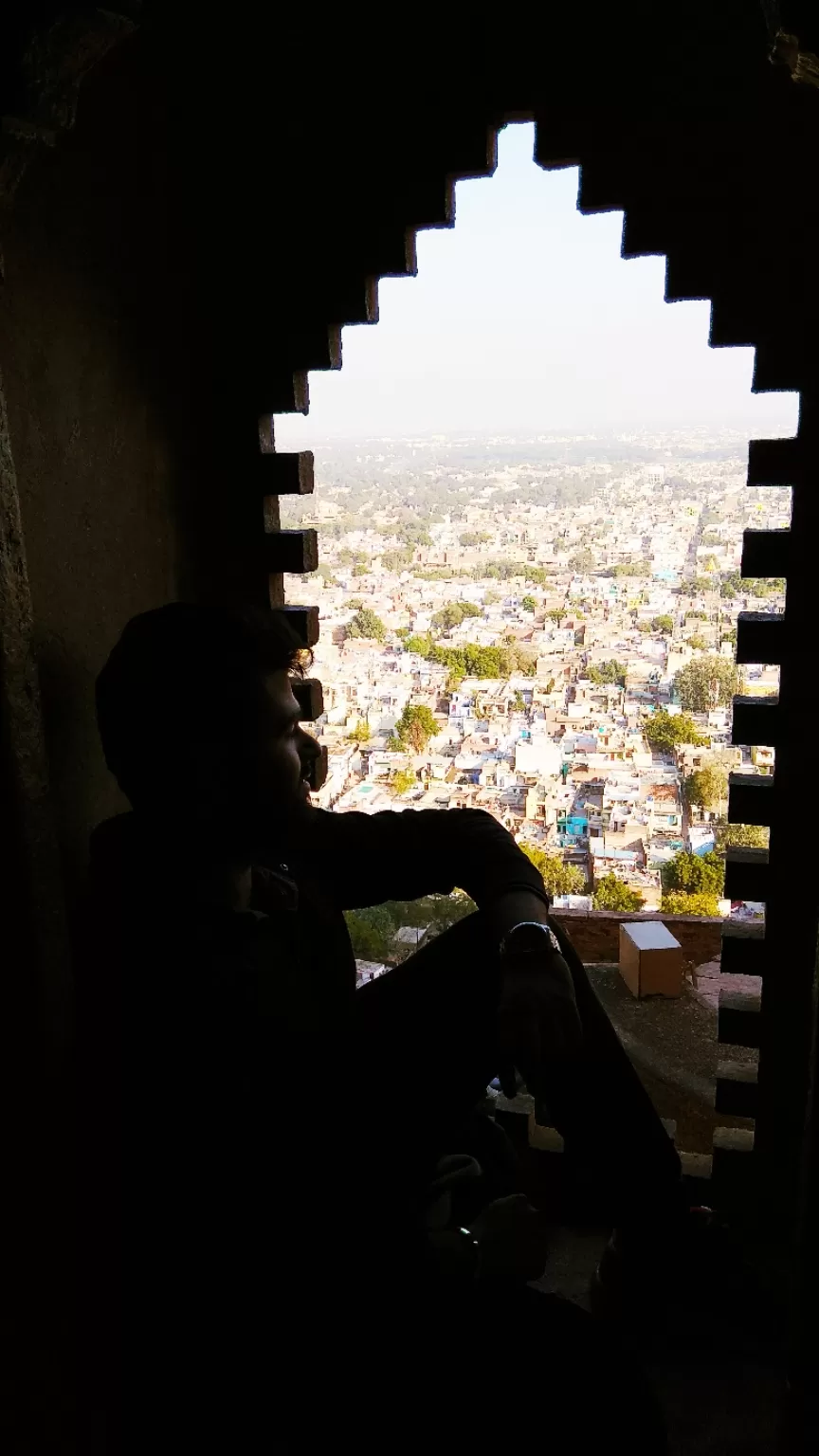 Moving on, when i thought that i was done seeing the fort comes 2 another beautiful aspects. 1st, just to keep things good between a Vishnu temple was built within the fort & it was called Sahastrabahu (Sas-Bahu) temple because the mother & wife of one of the kings in Kachchhapaghata dynasty believed in Vishnu ji & to keep things in harmony between both of them the temple was built.
Then comes visited undoubtedly the most serene & beautiful gurudwara i have ever seen in Madhya Pradesh called Gurdwara Data Bandi Chhor which turned to be my highlight of the day.
With another touching a bravery of Sikhs to keep others first than themselves, this gurudwara was built & the best thing about Gurudwara is Kadha Prashad which has some sweetness that i still could not find in any other prashad in any other religious place. If i again go to Gwalior anytime in Future, i will definitely visit this Gurudwara situated on the other end of the fort reminding that no matter what religion you belong from or what the situation is, there is always room for harmony & compassion & that's how wonderfully i ended the first day of my trip.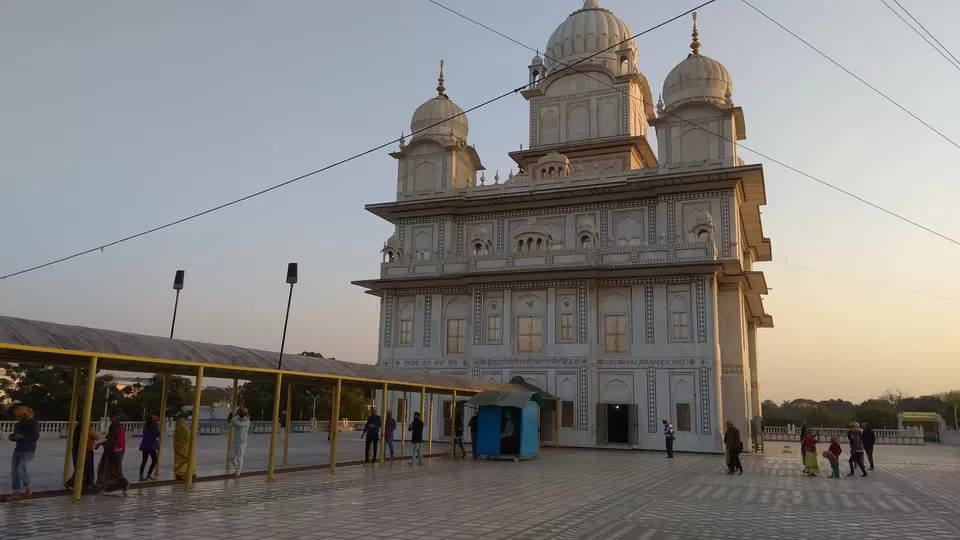 Train from Gwalior to Jhansi and then auto to Orchha.
Train from Gwalior to Jhansi and then auto to Orchha.
Moving on, the next day, got ready, did good breakfast and waited for train as it was again running late and i wasn't surprised and thanks to that delay, i got to see a mela which i always have watched in Bollywood movies, kids running around with many rides, local stalls l, all this took my 2 hours and which helped me to taste lip smacking kachoris near the railway station and great shakes.
Finally the train arrived and i went further to Jhansi. This journey from Gwalior to Jhansi was scenic. I felt movies like Sholay and China Gate where we have seen dakus, samba on a small pahad and barren land, all of this was in Datia, wish i had that much time to explore that too but may be next time.
Reached Jhansi, the historic city belonged to the most famous and proud woman of India and without visiting her fort, i could not move further.
From where they used to keep armoury, the meeting place, to worship the god, where she fought to the point where she jumped off from her own fort to defend her people and child from the cruelty, this stunning fort can give you goosebumps and to see Indian flag from the top most point of the fort, you can picture that scenario from almost 200 years ago.
Moving on to Orchha, a short auto ride of 20-30 minutes dropped me near to the fort because that's it, orchha is all about the god and the king which is covered within the range of 2-3 Kms in any direction you stand once you reach there.
As it was late, i found a room to stay which got for Rs. 500 within the so called market of Orchha which had the private balcony from where i could see the Palace on one side and Ram Raj temple along with Chatturbhuj Temple on the other side.
Just to get an introduction of Orchha, i decided to go for the Sound and light showin the evening which takes place in English and Hindi both.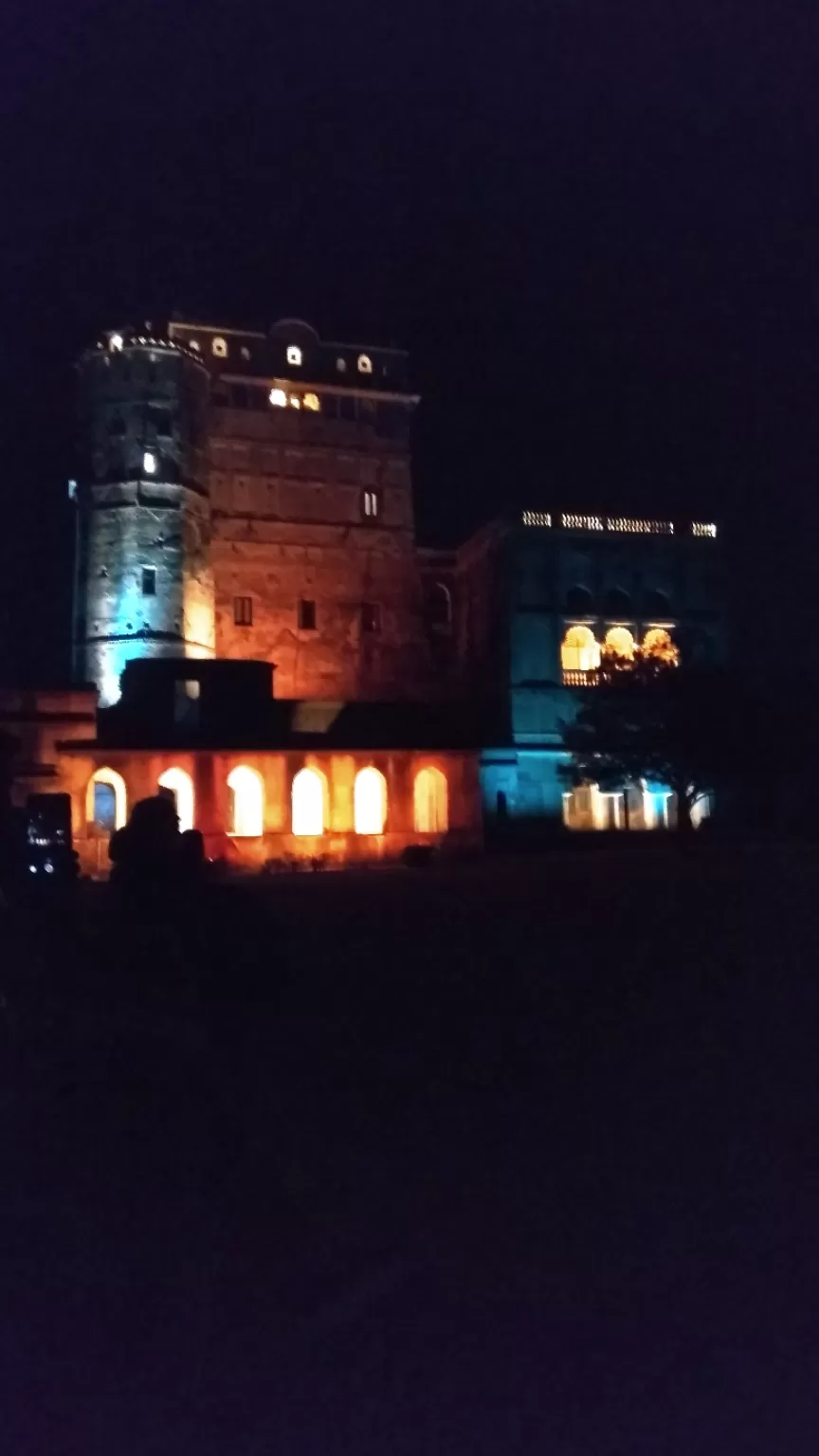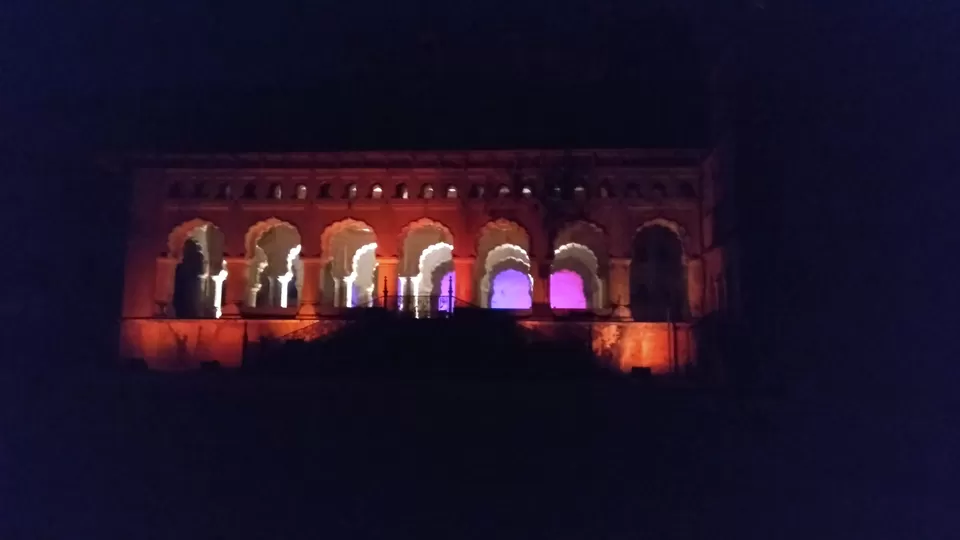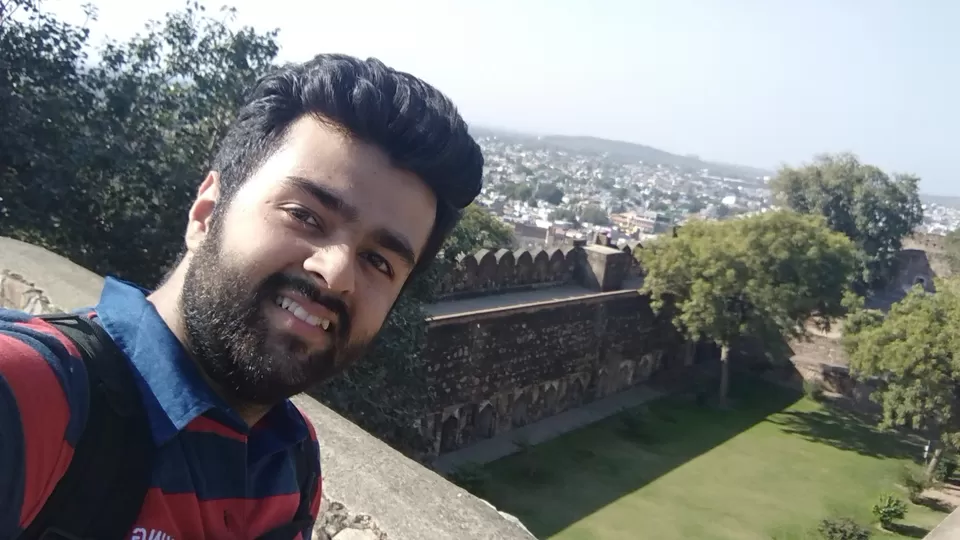 That show cleared how Orchha came to power, sustained, maintained friendship yet deceived because be it any century there is always someone to rip you off which led to it's fall and still keeping it's glory intact.
After that, the average but expensive dinner at Moon light Restaurant after which i just went to the room and looking through that day's pics. I called it a night.
Orchha, i could live there!!
As i woke up, i could see the sun rising behind from Chatturbhuj Temple making me so happy that i took that room. Rather than clicking a pic, i just let that sink in and enjoy the sun for a while
I wondered if i could live there. A small town with nothing much to do around except small restaurant, foreign tourists and temples.
After i had my breakfast at Ramraja restaurant, i came to senses that i belong to Delhi, those sweet people can't handle the roughness of Delhi.
I stepped down from the 'hotel' and visited Ram Raj temple and Chatturbhuj Temple. Once the King and queen of Orchha decided to worship the god they believe in the most and due to different perceptions, came 2 temples with a fascinating story which states 'Mandir wahin banta hai jahan badhe log chahte hai' ;-).....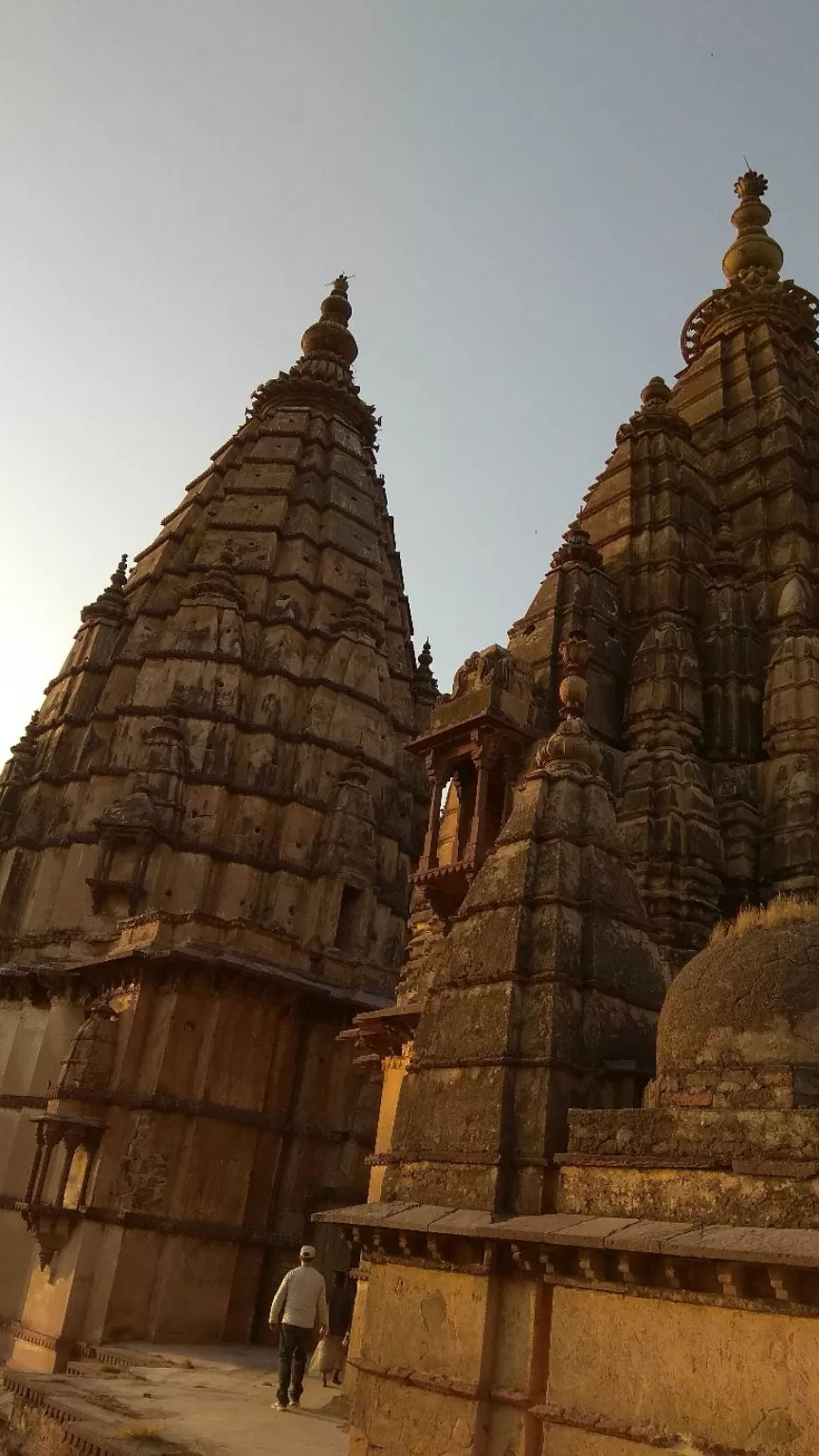 Jokes apart, the temple was situated there so not only because the king and queen can see their god from their palace but also, the god themselves wanted that, you will get it once you visit there ☺️....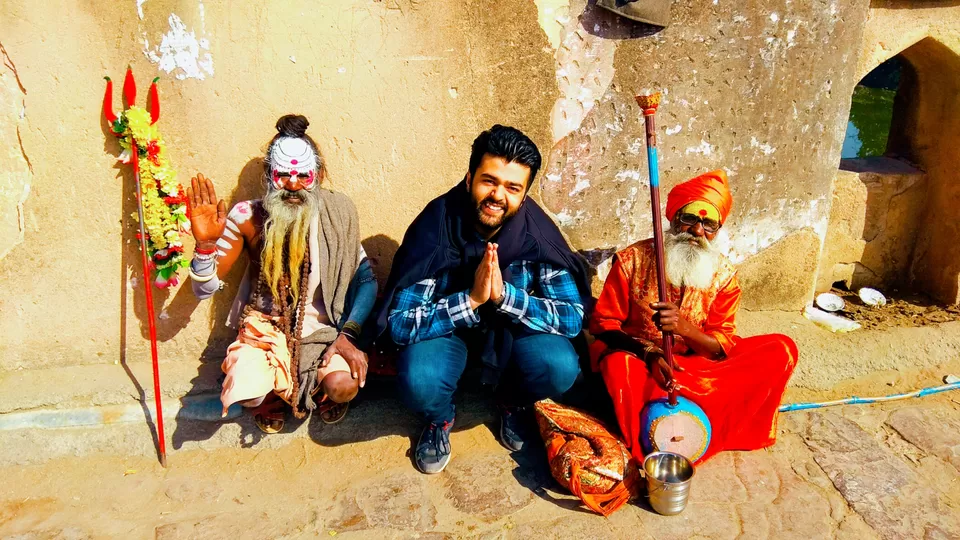 Moving on to the Orchha Palace, and once i started seeing it, it felt so bad that place is not only overlooked by the authorities but by there own people also and seriously needs to be taken care.
This was the palace of King of Bundelkhand who believe in friendship and survival strategies.
The palace was divided into 2 parts, first belonged to the king, his family and staff and the second to the king's dearest that time friend Jahangir which is why the other part was called Jahangir Mahal which was exclusive for him only and made in Mughal structure whereas the King's part was in regular and in fashion in that time structure.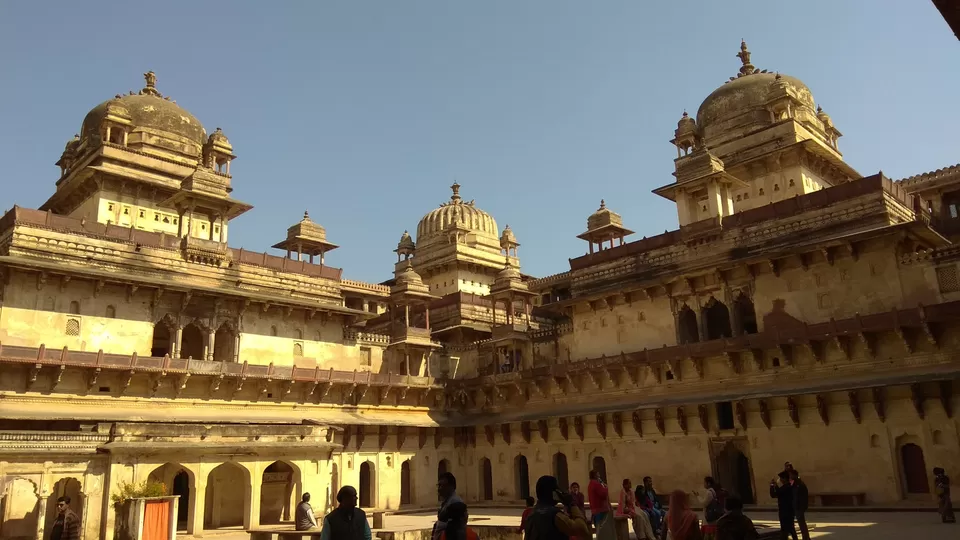 As the time moved on, so is the friendship which was not there anymore in the further generations lead to battles or fall of Bundelkhand dynasty. However, it was saved by a warrior to which all of us are familiar (thanks to Bollywood) Peshwa Bajirao who fought mughals and defended the Bundelkhand to perish forever and with mutual respect takeover that era, area and pride with huge thanks.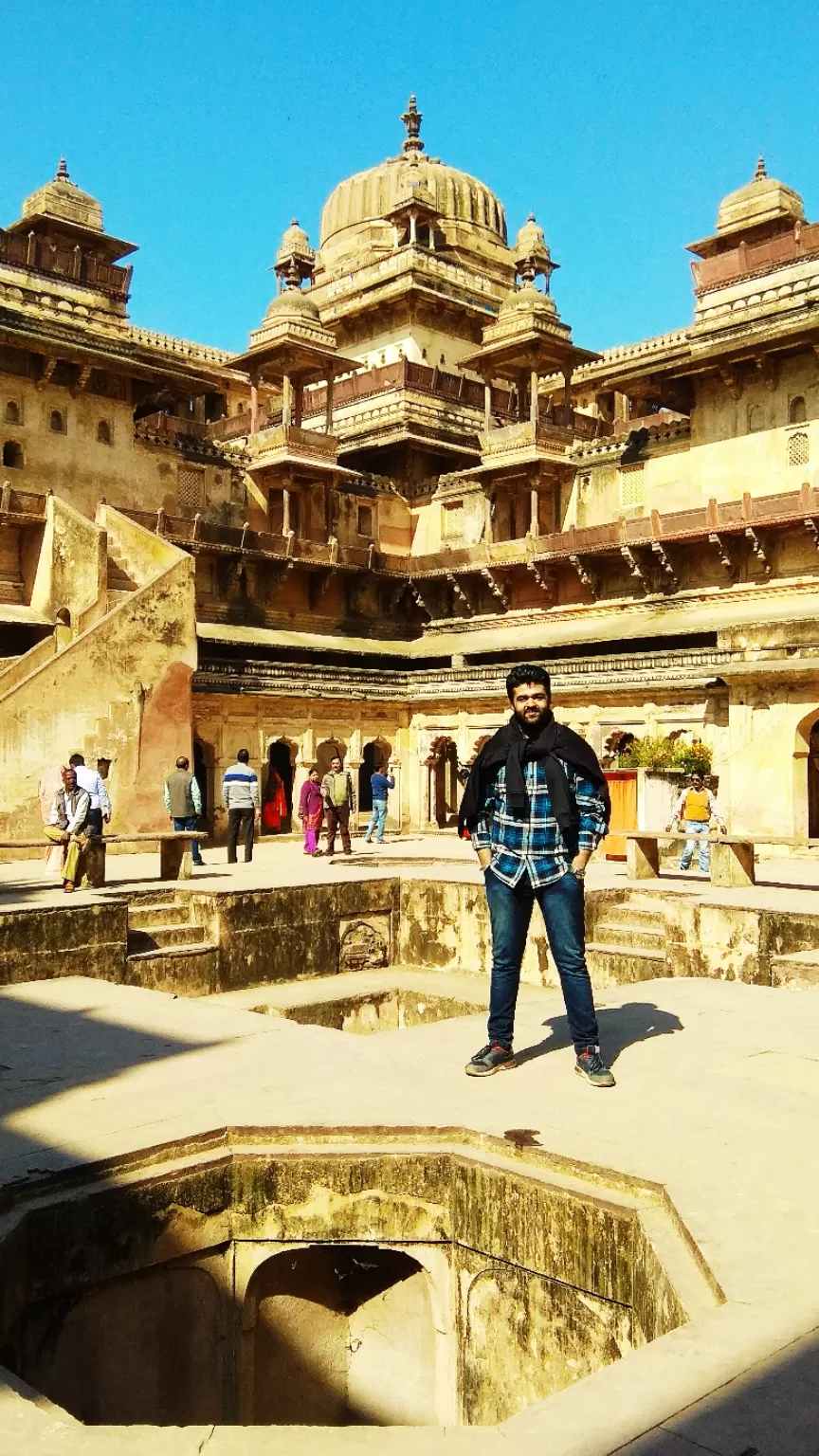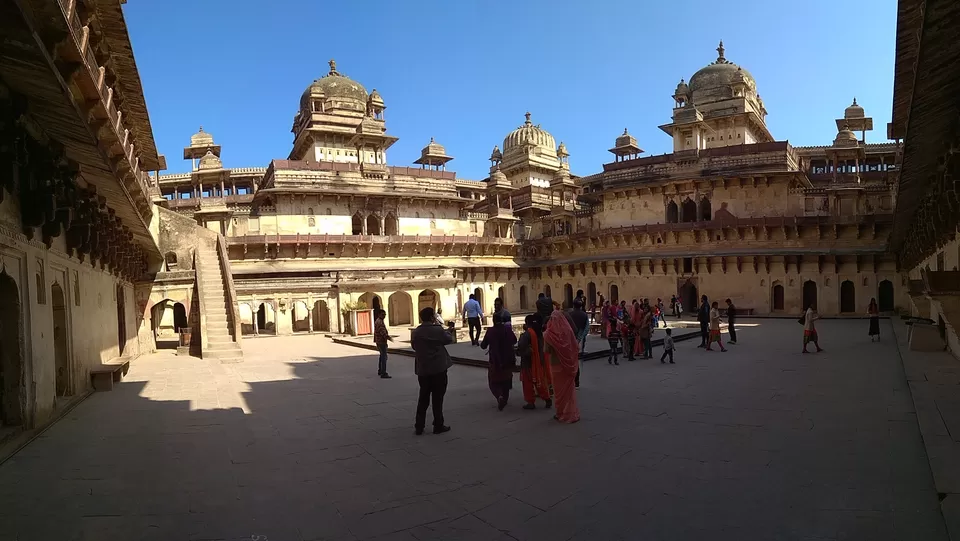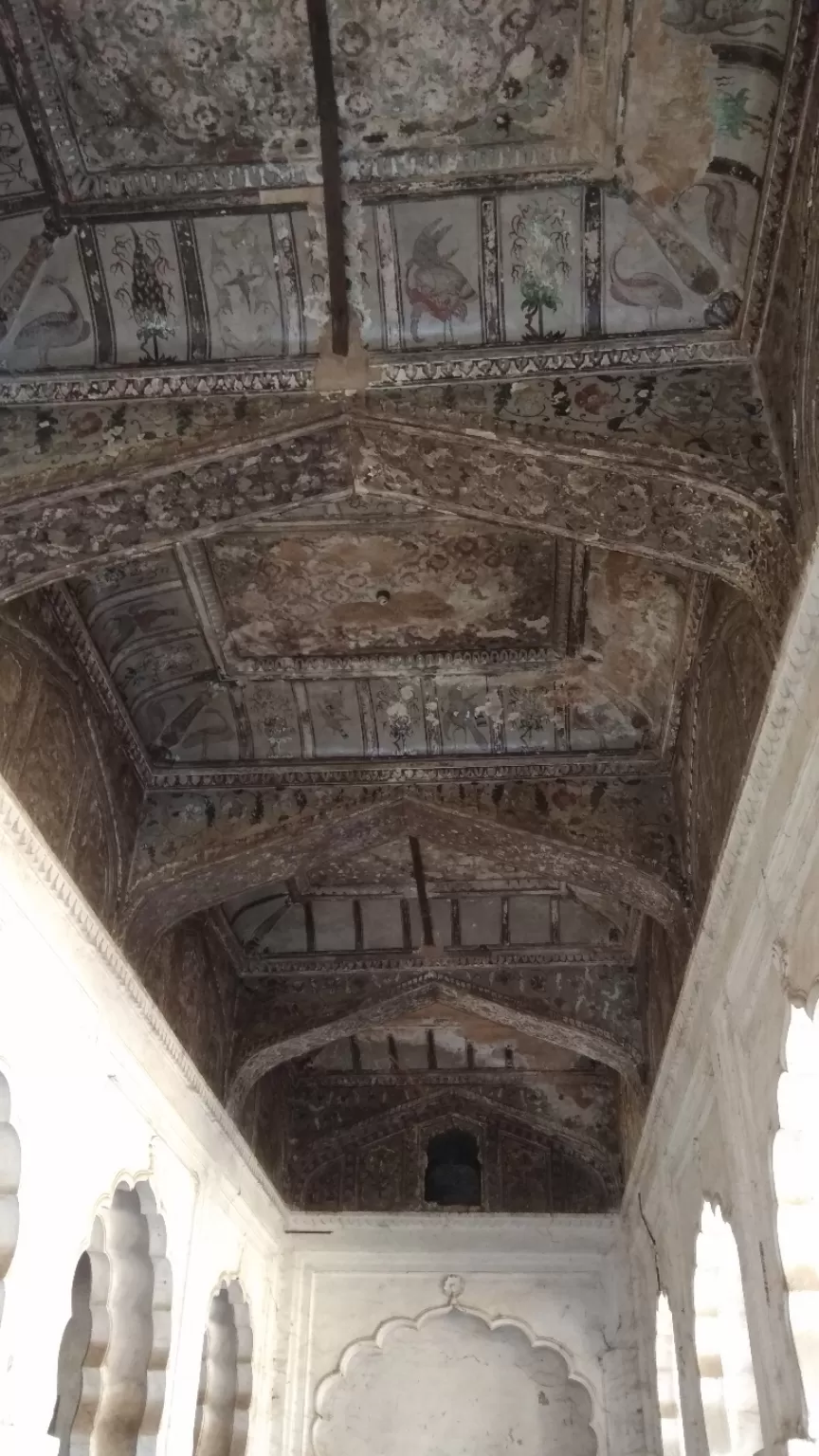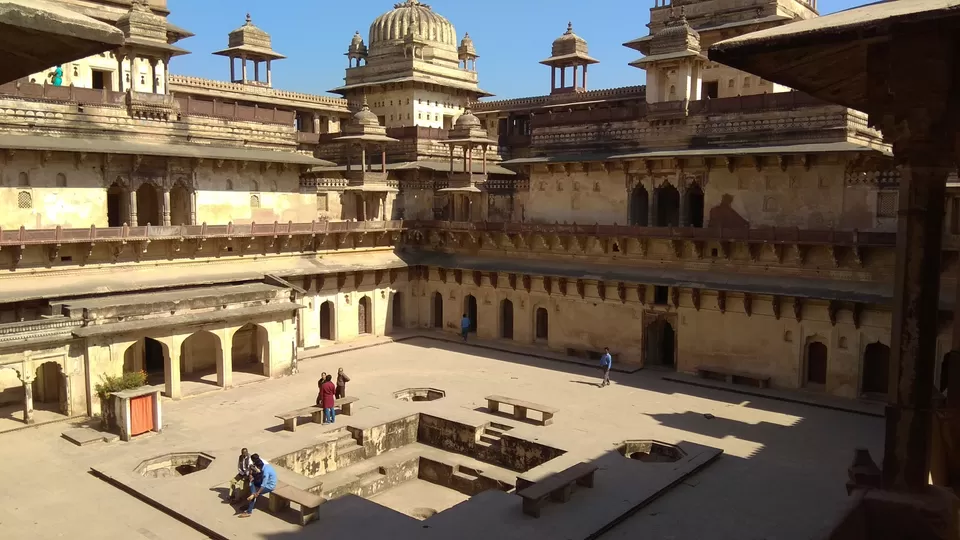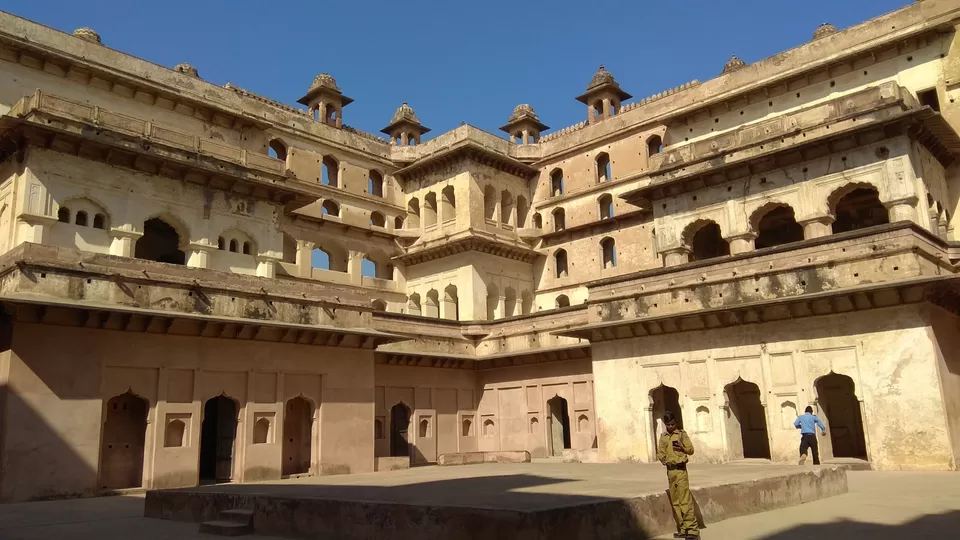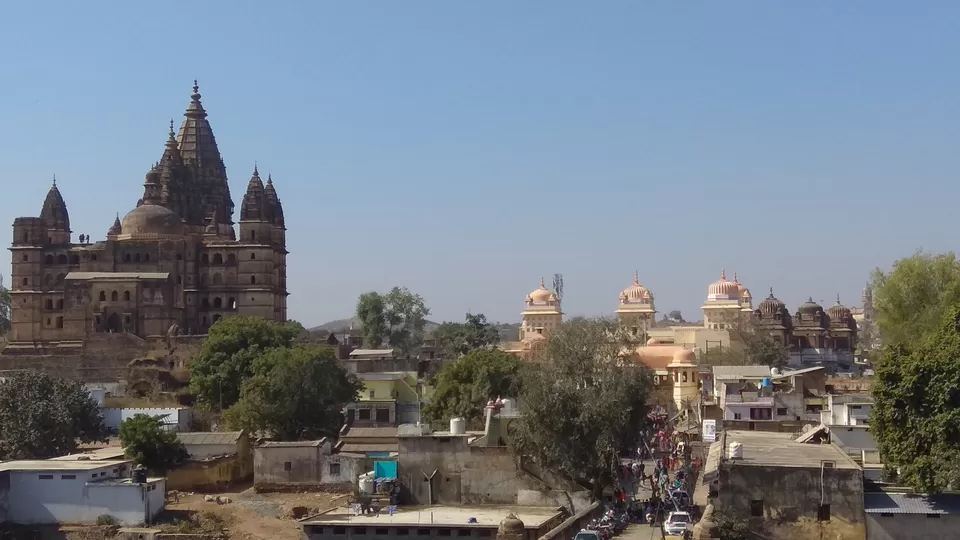 As i could think what's more, it was the final resting place of all the King's and prince of Bundelkhand dynasty the Royal cenetophs located 1km from the fort. This place has some serious management as it still intact and beautiful maintained surrounded by lovely garden and still is given respect by the locals.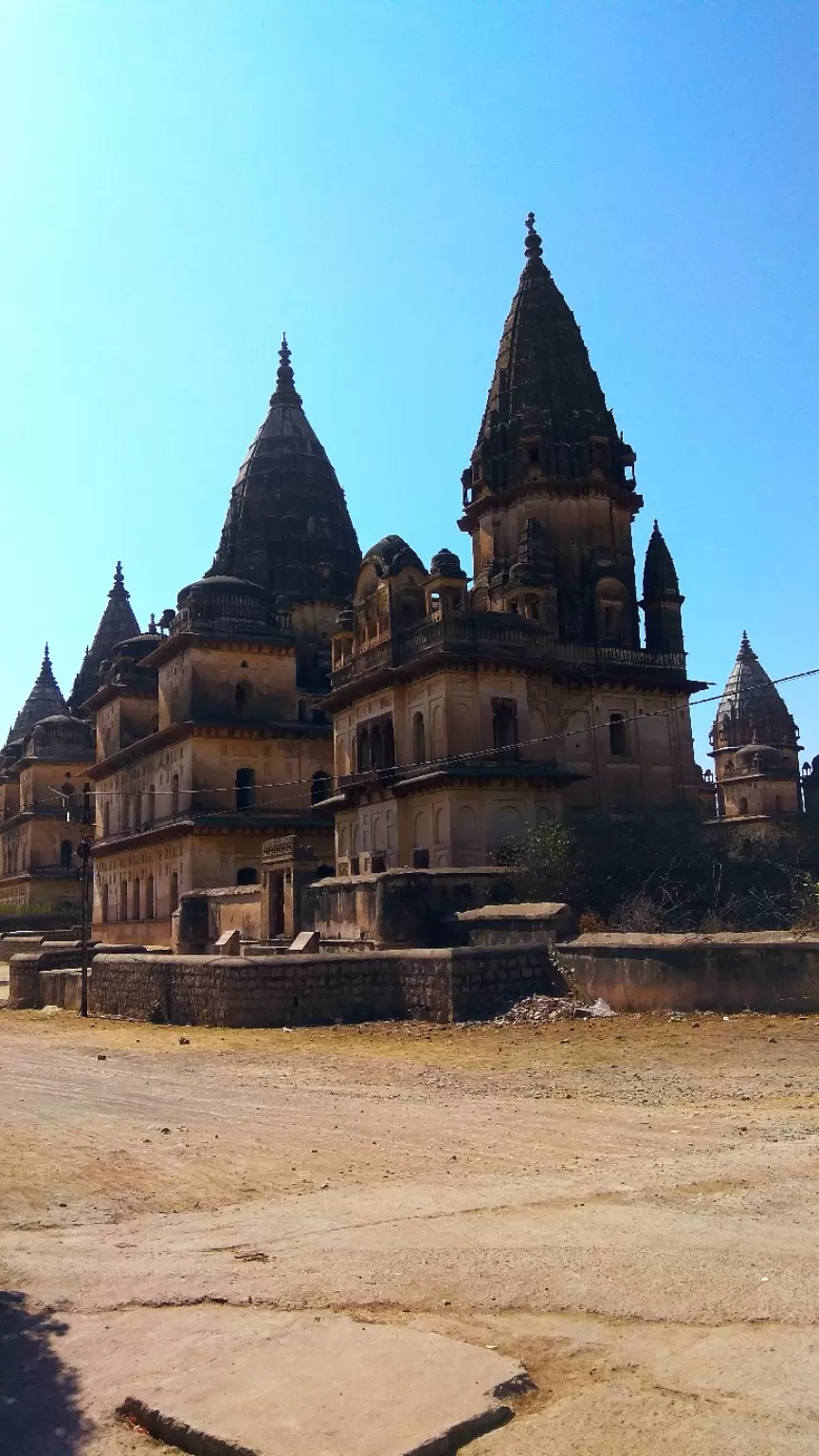 After visiting this serene place, did lunch, packed something for my way, picked my bag from the lodge and took the auto to Jhansi as there is no major railway station in Orchha for Delhi or any other city except Jhansi.
By the time reached home, i could wonder only the further words: It's not mandatory to find peace and beauty in hills or sand dunes, it just require a perspective and that's what brought me to Gwalior, Jhansi and Orachha. Unfortunately these places have not got the importance they deserve however it is not possible to overlook these gems which shows the historical beauty with such convention and surprisingly polite people. This place truly said "You will never realise what in here lies untill we say goodbyes"