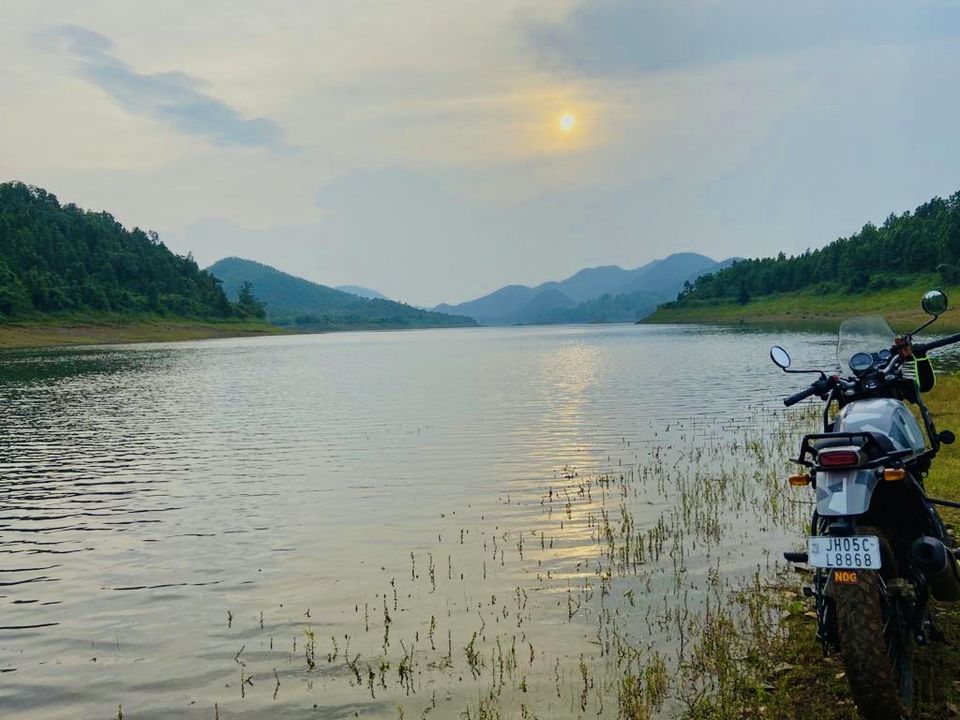 Destination name – Palna Dam, Khunti (Located at a distance of 45 Km's from Jamshedpur).
Recommended time of visit – Daytime at any day of the year.
How to get there – By road in a car or a bike (preferable)).
(An ideal experience for off-roading bikers).
Where to stay – NA (A day's trip).
Must do – Breathe in the freshness of the location which will definitely cleanse your mind of unnecessary thoughts. Also, click lots of pictures.
Must eat – NA (A remote unexplored place, hence no edibles available). If you plan to take food with you, make sure you take back the leftover food and carry bags. Let the place maintain its purity and let us not pollute places in a venture to explore them.
Must buy – NA.
Unique and memorable experience-
My enthusiastic biker gang is always hungry for mini escapes to break the daily monotony. We looked at places online and found one beautiful, picturesque yet unheard place – Palna Dam. Mayank, Yusuf, Sneha, Deepika and I, rode off to that place one weekend. The dam was just like any other dam and not that unique, however, there is a rough narrow road running along the hills. Our love for off-road biking forced us to follow that road which led us to a small water body with hills around it. We parked our bikes near the water and went into it. It was so cool and the sunset added to the perfect picturesque.
After sharing some jokes and laughter among ourselves, we decided to return since it was darker.
This place completely justifies what Jharkhand tourism, says about the state - "Nature's Hidden Jewel".
Travel Advice – A perfect escape for people seeking peace and solitude. Bikes are the best mean to reach and enjoy the place.
Type of Break – Day trip.