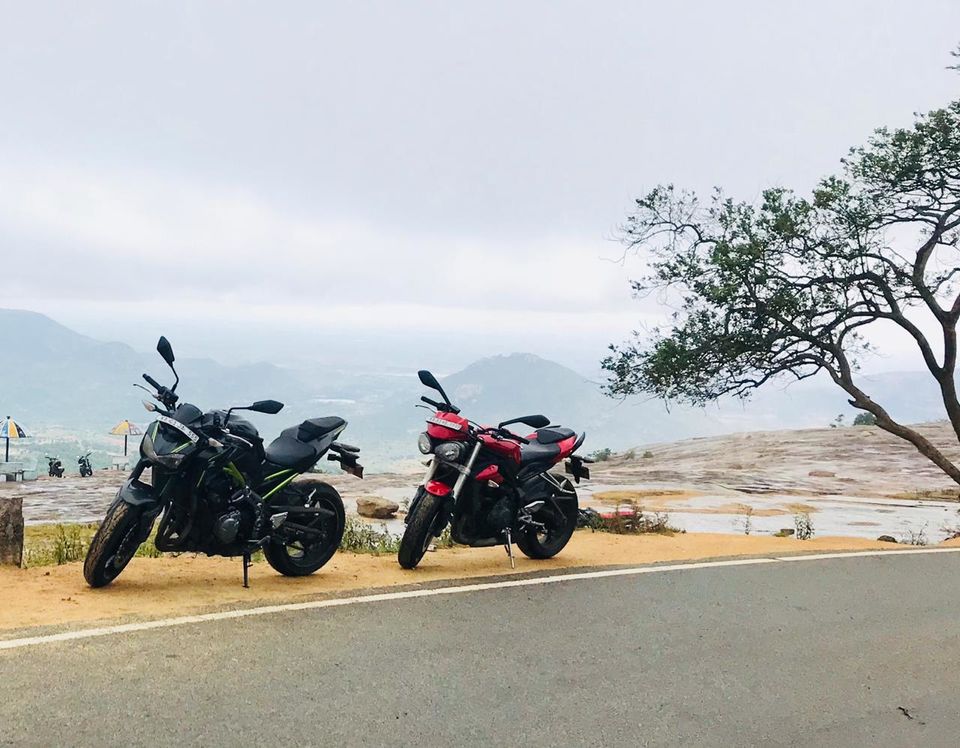 With pleasant weather, smooth roads, picturesque landscape, India's IT-hub is growing to be synonymous not just with the startup ecosystem but also a favourite among travelers especially bikers with multiple options at hand to explore during a quick weekend or a long vacation. From lush green valleys to coastal contours, one is bound to be left spoilt for choice. So if the sound of the wheels rustling against the road gives you thrill and the wind pressing against you is the best kind of embrace you look for, then residing in Karnataka's capital could be your best decision. However if the lack of time to hit the road for a long trip is a constant bugger in your planning, we have got you covered with some of these quick destinations around Bengaluru that are a must in every biker's list.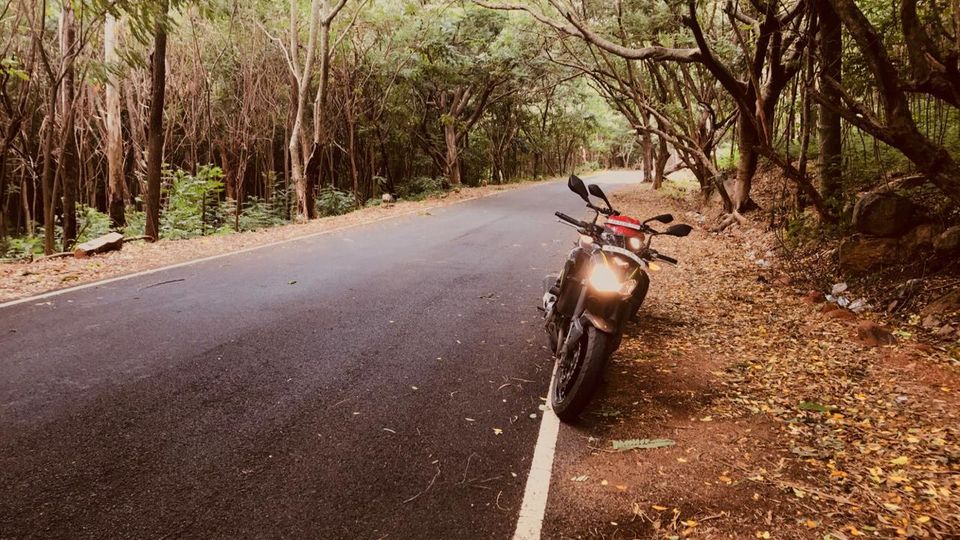 However commercialised it may get, no Bengaluru biker's list can be complete without ticking off Nandi Hills from the list. Well established among travellers as a sunrise point, for its vast stretched scenic beauty, Nandi Hills has gained tremendous popularity in recent times. While the commercialisation of the place has ensured its development, it has also impacted the serendipity of the natural beauty but that can never diminish the unique experience that the roads to Nandi hills provide with deep valley along your route as mist of clouds embrace you while going upward through hairpin bends. Nandi Hills has specifically lately become a favourite among cyclists with several groups marking their way up the hill trails regularly. Weather it's biking or cycling or just a sunrise destination, the splendid altitude of these widespread valleys continues to attract countless tourists especially bikers all year round. Apart from trekking and sightseeing, there are many other adventure activities that can be taken at Nandi Hills.The set of hill also abodes Tipu's drop, horse Way, temples such as Bhoga Nandeeshwara and Sri Bhoga Narasimha and other spots.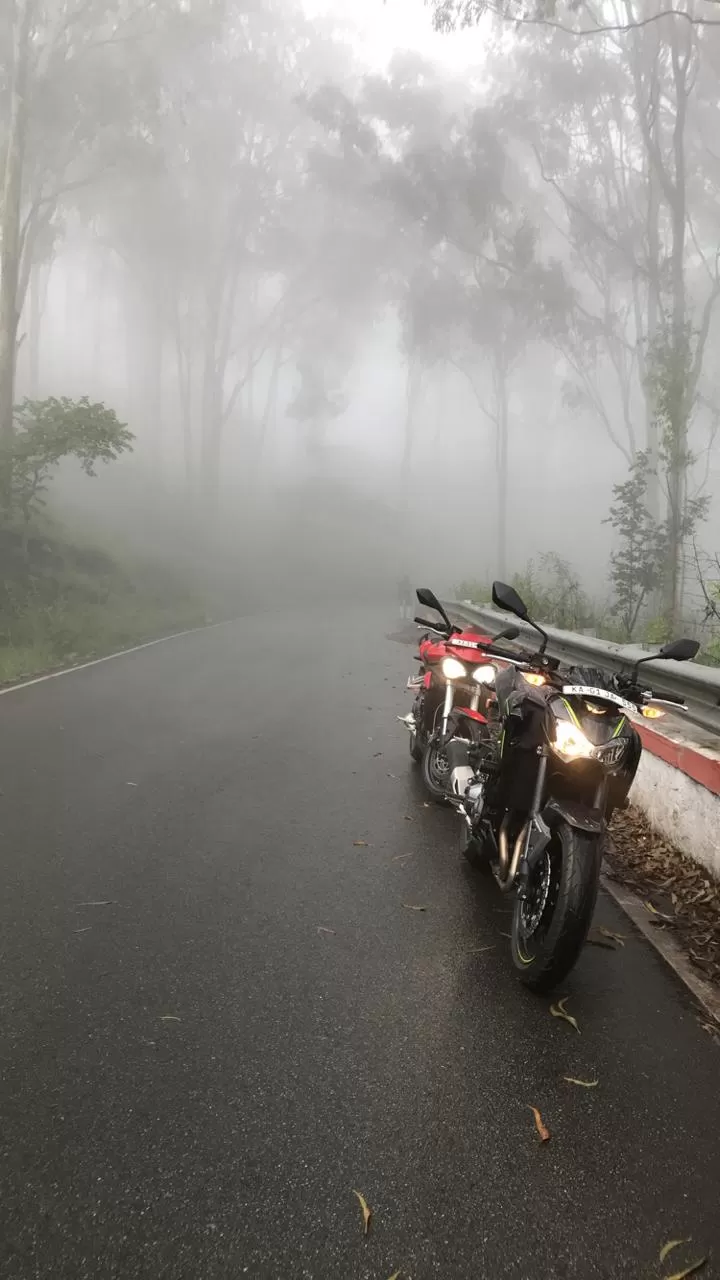 Distance from Bengaluru: About 70 km
Route: Bengaluru – Yelahanka – Chikkajalaa – Kodalgurki – Kempathimmanahalli – Nandi Hills
Top Experiences: Immerse in the vast sight of deep valleys while the clouds embrace you in the early morning breeze, sit on the rocks and get your rushing life a pause, visit the temple, trek through the green valleys, cycle your way to the hills.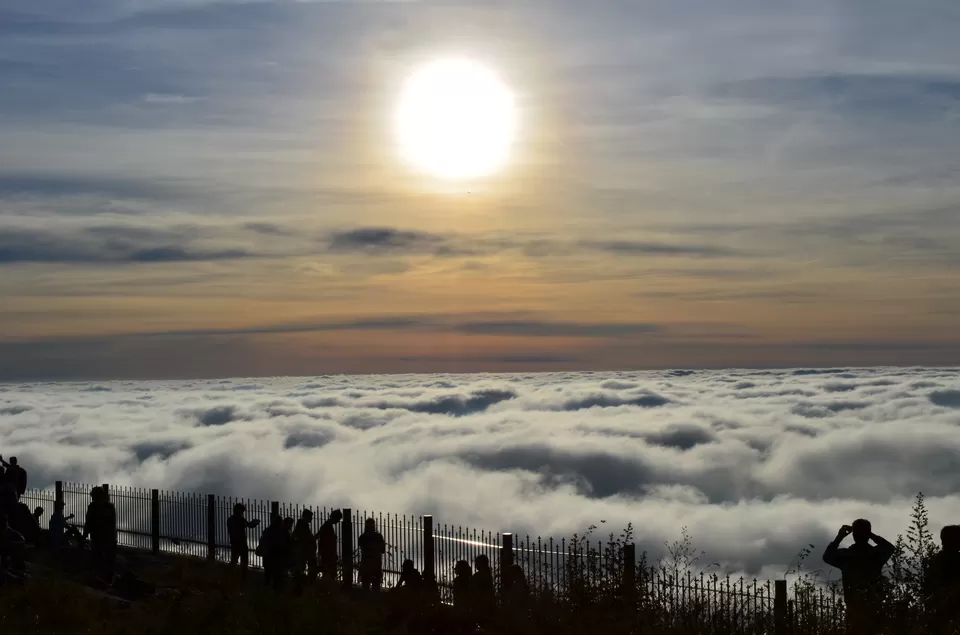 Tags: Biking | Cycling | Adventure | Trekking | Sightseeing | Nature | Sunrise | Hills
A smooth ride outside the city on NH4 towards Kolar, making way through the highways contoured with Rocky Mountains and large clusters of stones, you will reach the mountain of Antara Gange. Situated in the Shathashrunga mountain range in Kolar district, Antara Gange is famous for its Sri Kashi Vishweshwara temple, rocky terrains, steep caves and the countless monkeys that will accompany you as you make your way up to the temple. The temple dedicated to Lord Shiva is known as Kashi of South. While some religiously inclined people also opt to return from the temple, for the ones with a strong adventure streak, Antara Gange has more to offer. A narrow way from behind the temple leads to the popular caves that are famous for both day and night trekking as well as camping. Encircled by boulders all around some of which form caves, it is an ideal place for some cave expedition and a magnificent aerial view. A little ahead of the Kolar gold fields, the stony scenery of Antara Gange after a bit of your way through the town is a surplus of pastel beauty and craggy ruggedness.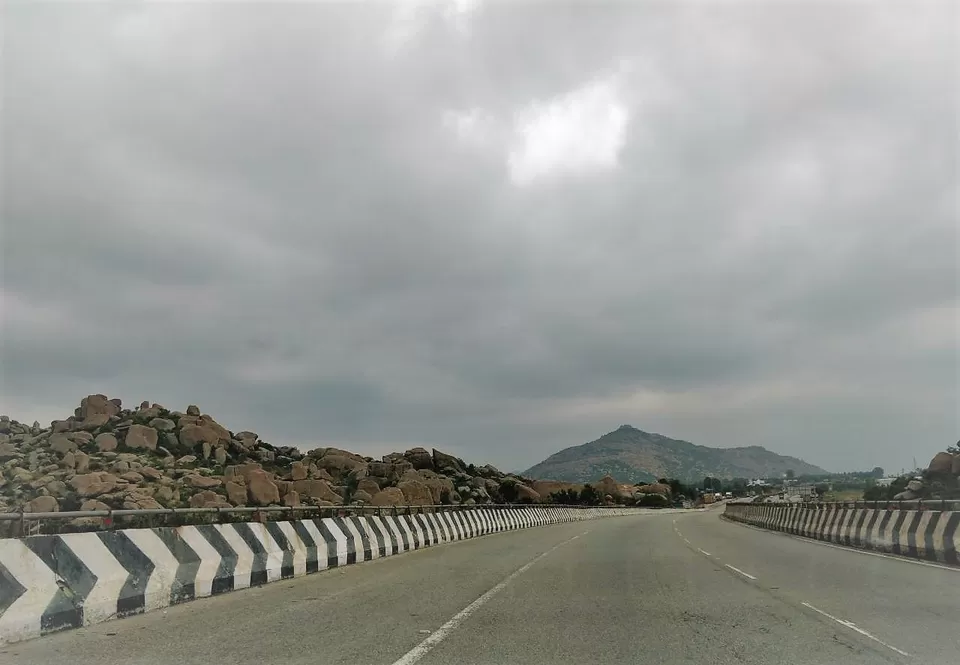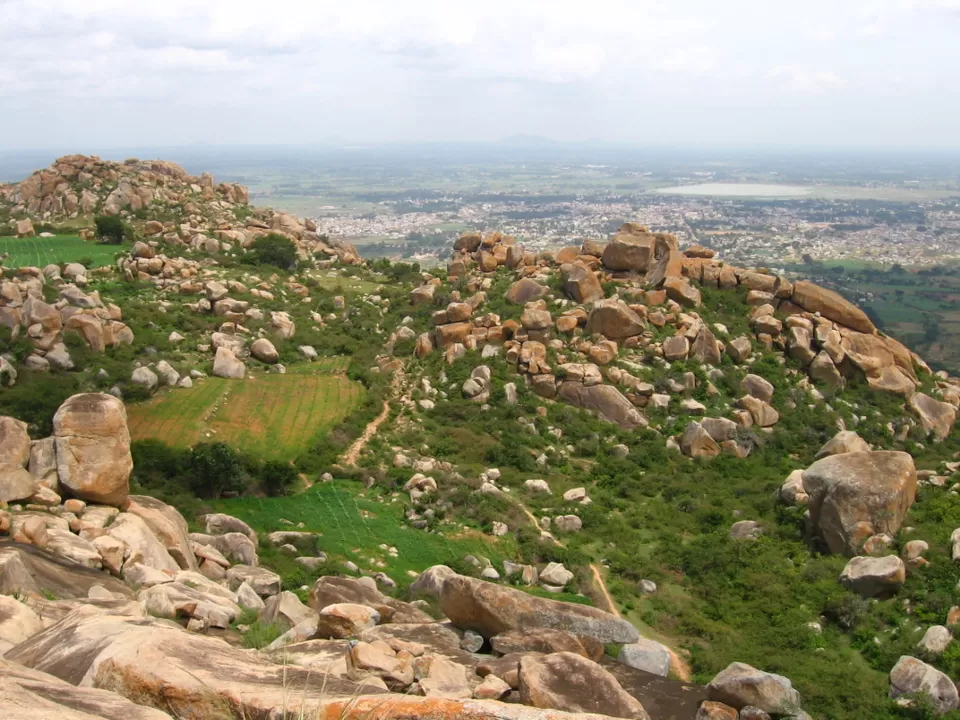 Route: Bengaluru – Krishnarajapura – Hosakote – Dasarahalli – Mugabala – Narsapura – Antharagange
Top experiences: Make your way through a stairway covered with green forest on both sides and monkey all around to the famous temple, trek your way through the rocky mountains, explore the natural cave formations, experience natural rock climbing through the boulder valley, set up a camp and soak in the breath taking view.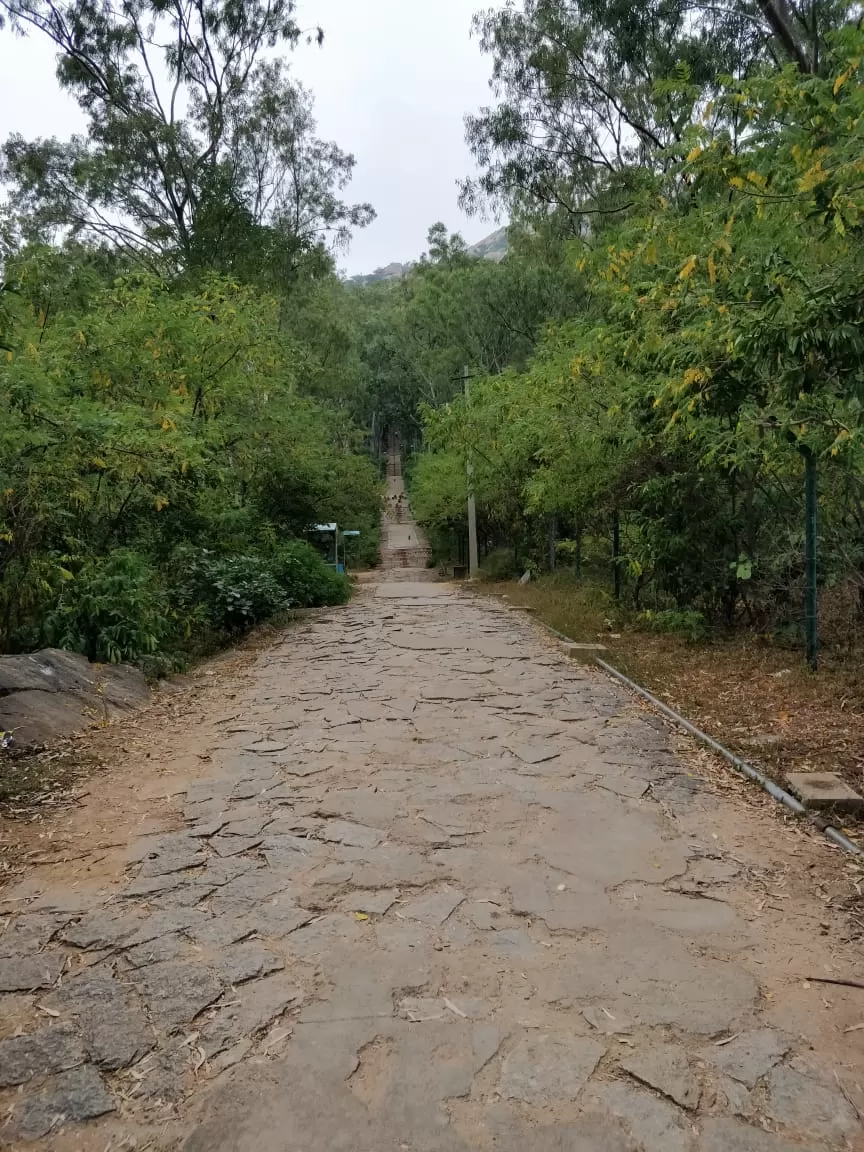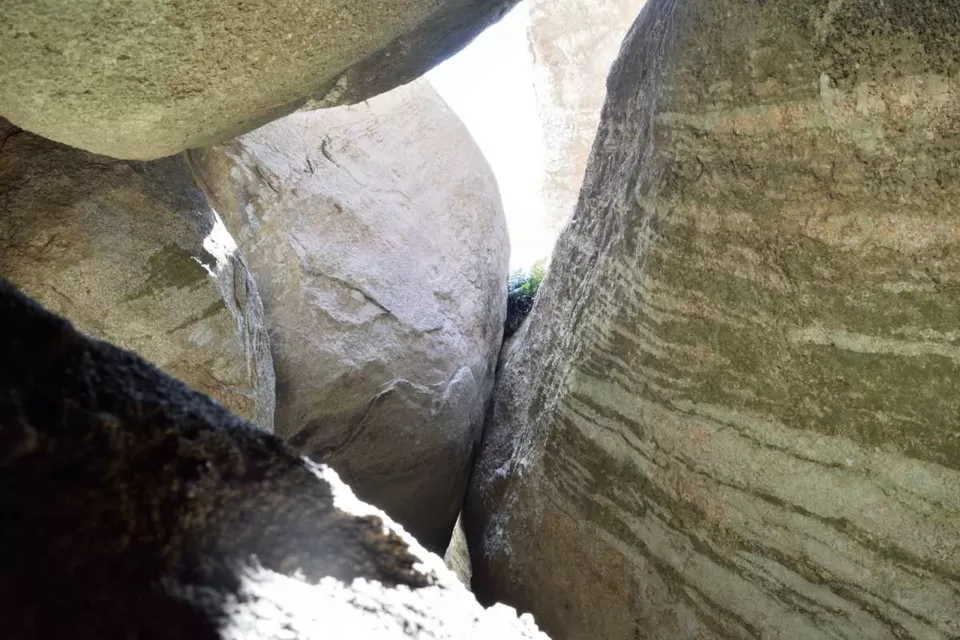 Tags: Trekking | Camping | Caves | Mountain | Monkeys | Temple | Explore | Rock Climbing

When looking for a chance to get away from the chaos of the concrete jungle, no one minds a place that has not been explored enough. All you have to do is get up early morning, hop on your bike and make your way towards Dandiganahalli dam, that's located near Chikballapur. Making way through the smooth highway road, Dandiganahhali dam is gaining popularity among local bikers. However, as is the case with most unexplored places, it requires you to go a bit off-road to reach the dam. But the sight that the dam offers, make it worth the short ride through uneven village roads. While you can find some pit-stops on the highway, you are not likely to find anything around the dam. So it will be a good idea to go prepared. Bordered with green, rocky hills, this small reservoir has a long bridge that leads to the water. You can walk up to the edge and take those perfect clicks for your Instagram feed.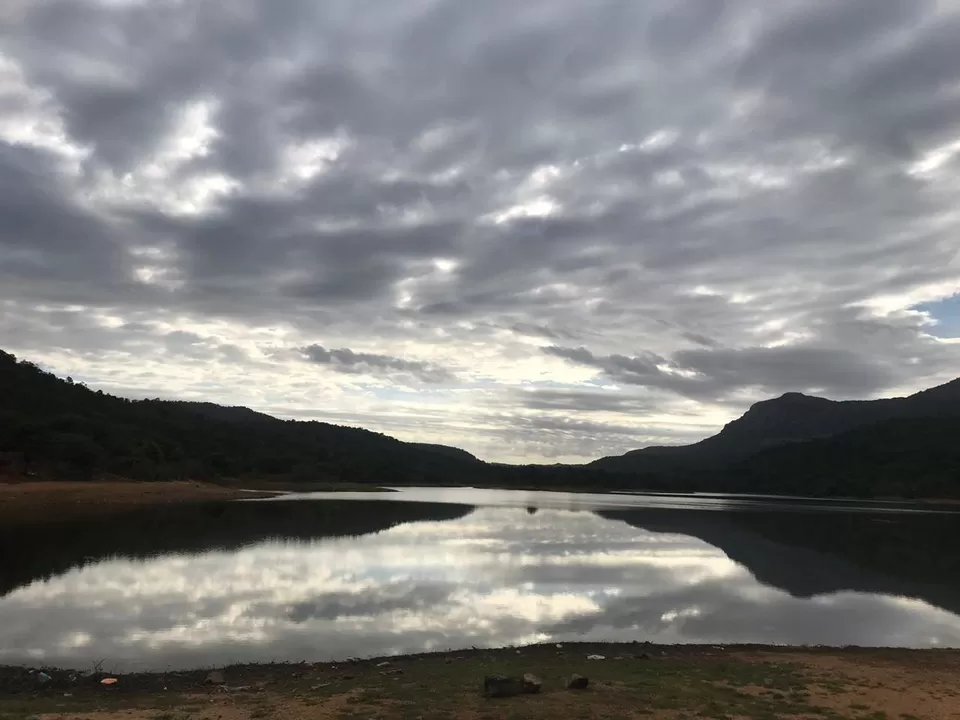 Distance From Bengaluru: About 90 km
Route: Hebbal – Chikkaballapura – Bommenahalli – Dandiganahalli dam
Top Experiences: Escape to the landscape of your childhood drawing with the scenic valleys surrounding the water. While you take a pause in the silence, you can also spot some birds and if you want you can also trek your way through the nearby hills.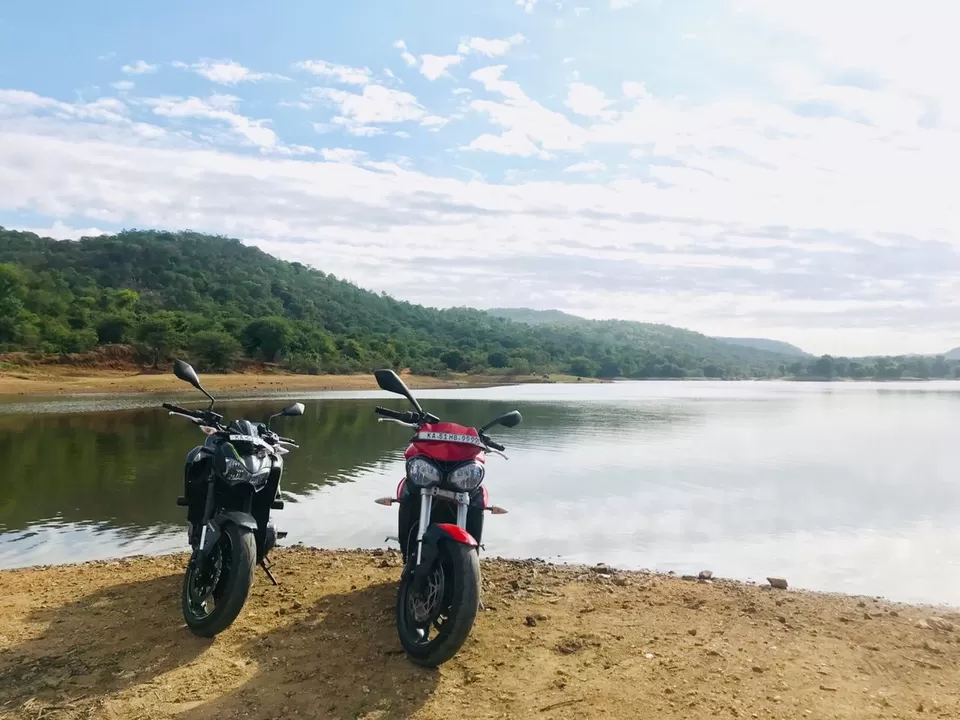 Tags: Walk | Trek | Sightseeing | Adventure | Nature | Dams | Ride
Located on the banks of Cauvery River, the lush green Bheemeshwari is a perfect amalgamation to experience a calm respite and an adrenaline rush. The well-maintained roads with sufficient pit stops for the bikers, Bheemeshwari offers a journey worth taking after the whole week's fatigue. Referred as Karnataka's fishing village, Bheemeshwari is a small town in Mandya district that abodes plethora of flora and fauna ranging from elephants, jackals, otters, wild boars, crocodiles, leopard, etc. Being the natural habitat of Mahseer, believed to be among the best game fishes, the town attracts fishing enthusiasts as well and gets the name of 'the Angler's paradise'. The Bheemeshwari nature camp is also a perfect opportunity to get one with nature amid its lush forests and engage yourself in adventure activities. The place works out well for a weekend stay as well as just a day out or a mere back and forth ride.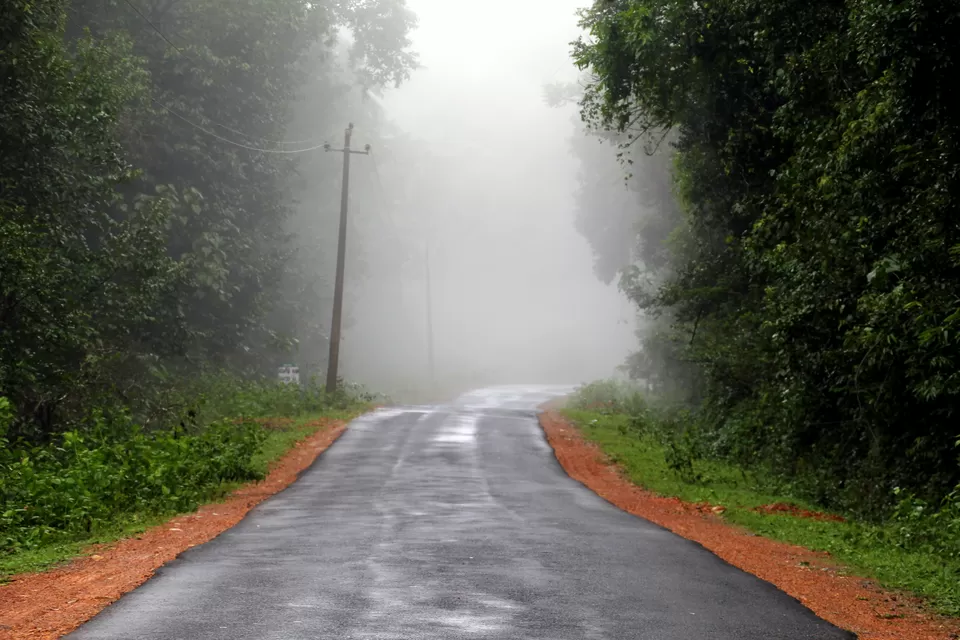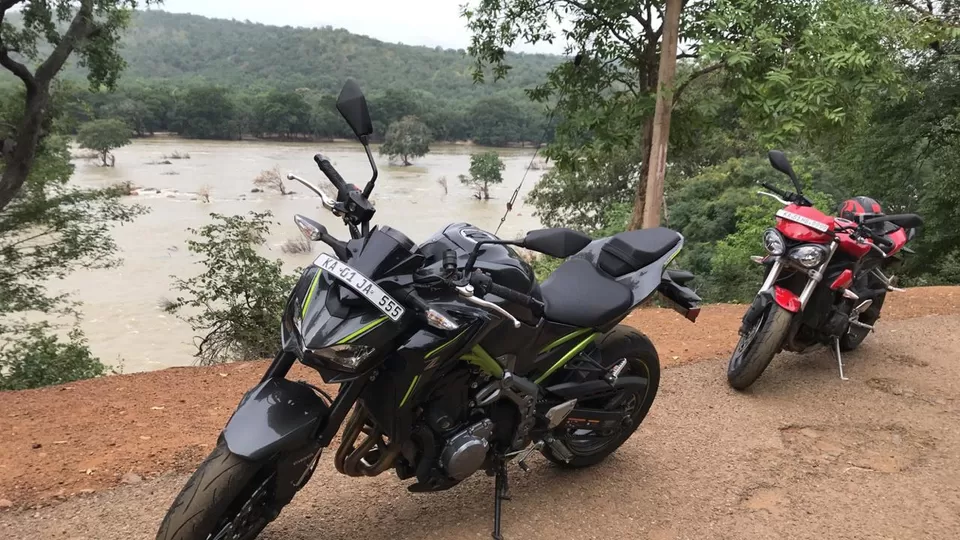 Distance from Bengaluru: About 100 km
Route: Bengaluru – Somapura – Kaggalipura – Bolare – Gabbadi – Jakkasandra – Kanakpura – Halaguru – Bheemeshwari
Top Experiences: Treat your eyes to the rich green of the forest and watch let the scenic beauty sink in as you watch the Cauvery make its way beside you. While at Bheemeshwari you can also engage yourself in several adventure activities. Try your hand at fishing and hook your catch of the day, play with water while you are rafting, kayaking or just floating on a coracle boat. Let yourself hang loose while you zip-line or just take a laid back elephant walk, cat walk or a parallel walk. Apart from fishing camps and nature camps, Bheemeshwari is also the home to one of the most prominent pelican breeding sites in the world, Kokrebellur Pelicanry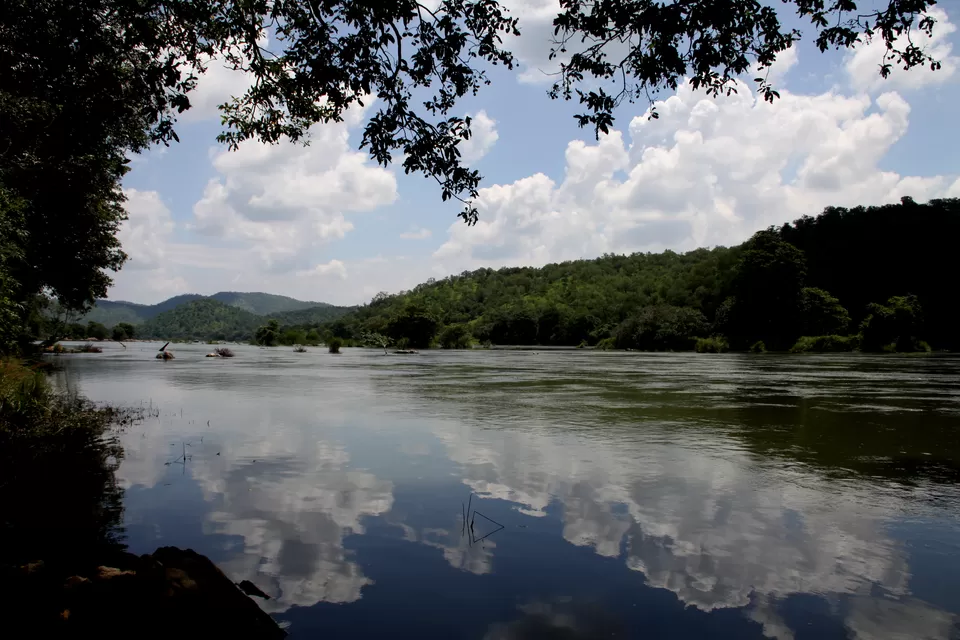 Tags: Water Rafting | Biking | Fishing | Cycling | Camping | Boating | Trekking | Bird Watching | Adventure
Ride away from the city noise along NH 209 to engage your ears in the roaring sound of water embracing the land at the Shivanasamudra Falls. Situated on the banks of Cauvery River, the town has gained popularity among tourists with multiple sights of gushing water to witness. Being a well-known and frequently used road, there is no dearth of pit stops on this route. The island of Shivanasamudra divides Cauvery River into two parts to form Gaganachukki and Bharachukki falls that are collectively referred to as Shivanasamudra Falls. Other nearby attractions like Chunchi Falls, Arkavathy Dam, Ranganatha temple, Cauvery Wildlife Sanctuary foster the area. While the baricades that only let you see the falls from distance leave a glitch in your heart, the sight of the gushing water especially in monsoons is worth a compensation. However, the Dargah point at Gaganchukki allows you to savour yourself with water, it is not advised due to the risk involved. But if you really want to quench the heat, you will have the chance to do so while you head towards Bharachukki falls throug hthe village.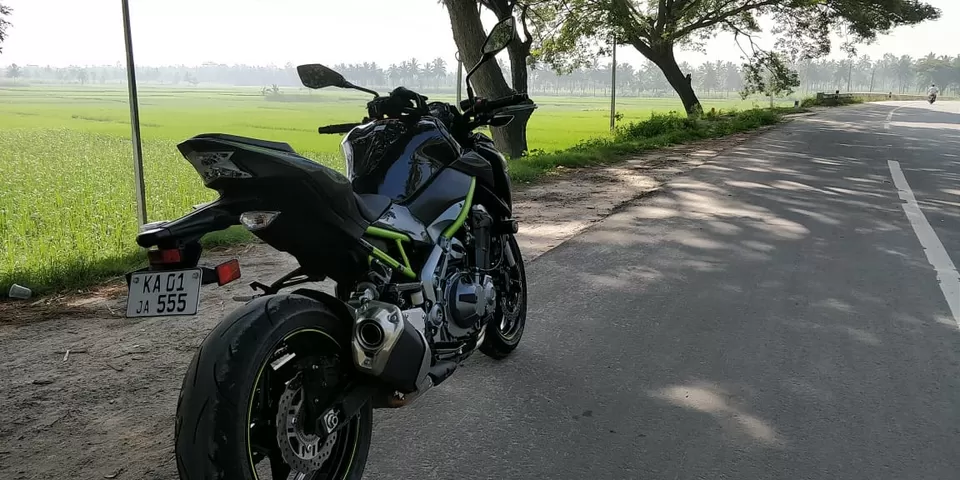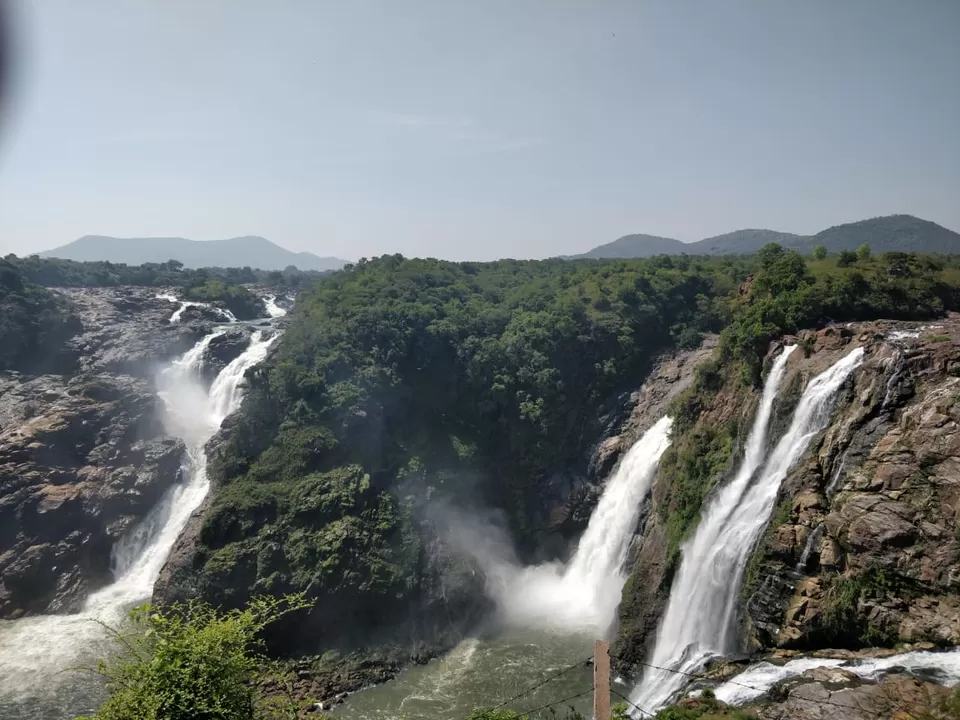 Distance from Bengaluru: About 140 km
Route: Bengaluru – Hemmigepura – Kumbalgodu – Kanmanike – Bidadi – Ramanagara – Maddur – Malavalli – Shivanasamudra Falls
Top Experiences: Soak in the pearl white water landing broadly infront of you, visit the Dargah point and Ranganath temple for a religious pause, get closer to water in an oracle boat ride, visit the cauvery sanctuary and enjoy fishing and trekking nearby.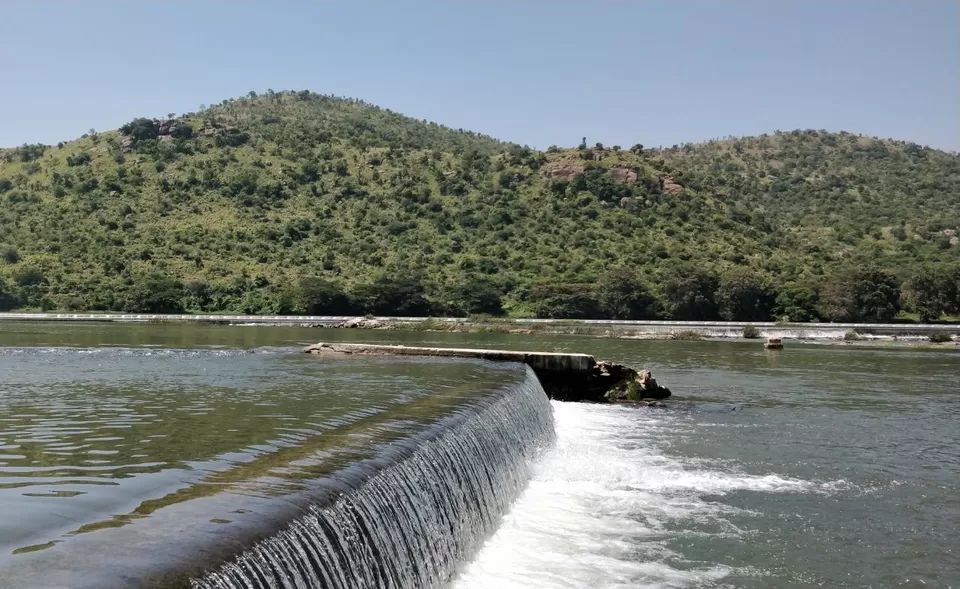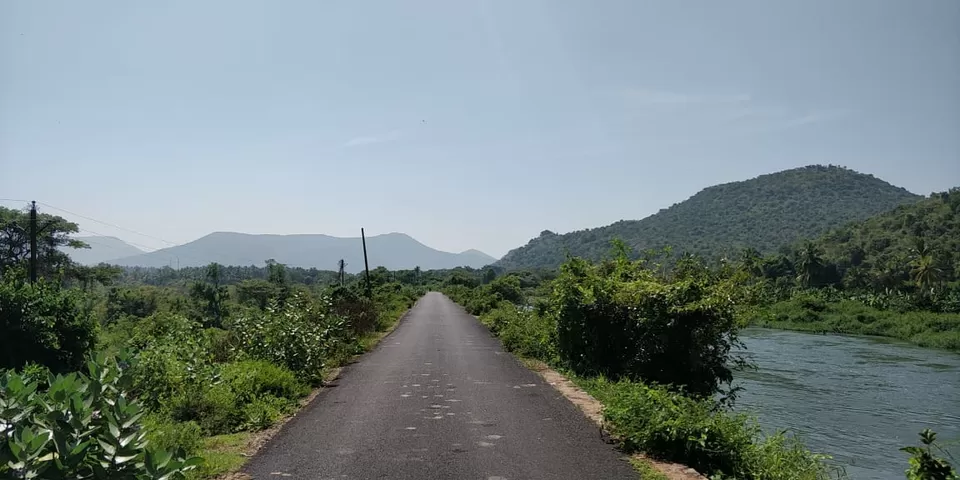 Tags: Waterfalls | Sightseeing | Temple | Spiritual visit | Boating | Wildlife | Fishing | Trekking
On the way from Bengaluru to Mysuru is a beautiful spot that serves as a rejoice for any nature lover, wildlife enthusiast, photographer, traveller and certainly for a biker (thanks to the refined route); the Ranganathittu Bird Sanctuary. Formed haphazardly through a group of six islets, the bird sanctuary is a retreat for bird lovers. Outlined with sugarcane fields and paddy pastures with canals playing peek-a-boo, the bird sanctuary not just offers the sight of some of the most exquisite birds but also a picturesque set up that has only enhanced since its declaration in 1940. Home to a thousand of migratory birds, the bird sanctuary is an important nesting and breeding ground. The islands host numerous mammals and migratory behind about Bonnet Macaque, colonies of Flying Fox and common small mammals like Indian Gray Mongoose, the monitor lizard and Civet. The Marsh Crocodile also called the Mugger Crocodile is a common inhabitant of the river reed beds. Migratory water birds include Painted Stork, Asian Open bill Stork, Common Spoonbill, Woolly-necked Stork, Black-headed Ibis, White Ibis, Lesser Whistling Duck, Indian Shag, Stork-billed Kingfisher and other common birds like egrets, cormorants, Oriental Darter, and herons. The Great Stone Plover, and River Tern also nest here. It is home to a large flock of Streak-throated Swallows.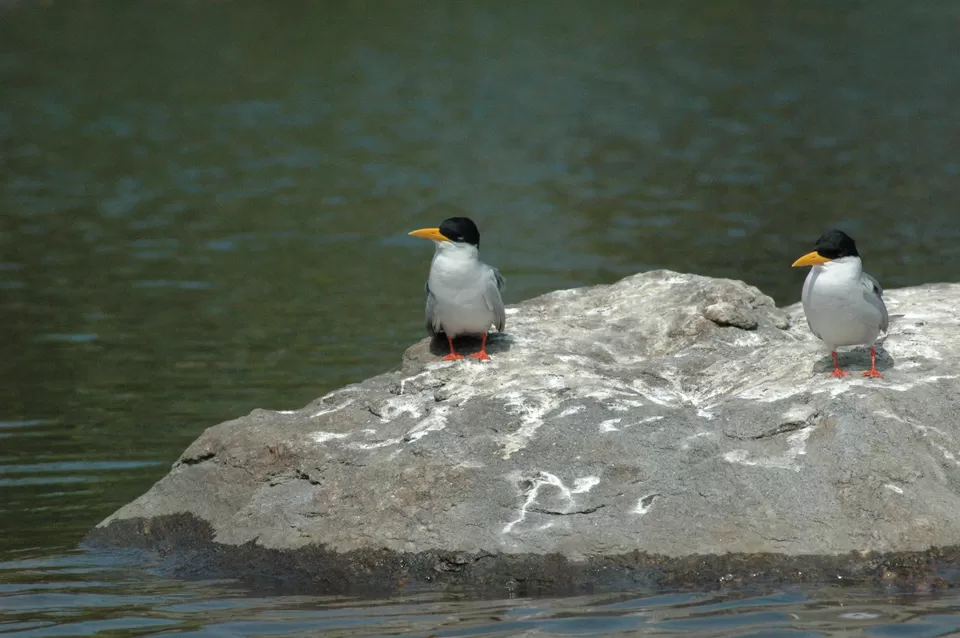 Distance from Bengaluru: About 140 km
Route: Bengaluru – Kumbalgodu – Bidadi – Ramanagara – Channapatna – Madduru – Mandya – Srirangapatna – Ranganathittu Bird Sanctuary
Top experiences: Catch the beholding sights of some of the rarest species of birds, capture them as you take a walk across the lush green area or while you row your way through the waters.
Tags: Bird Watching | Sightseeing Photography | Boating | Nature | Wildlife
If you know of some unexplored bike routes, share your travelogue with the Tripoto community and earn yourself credits.