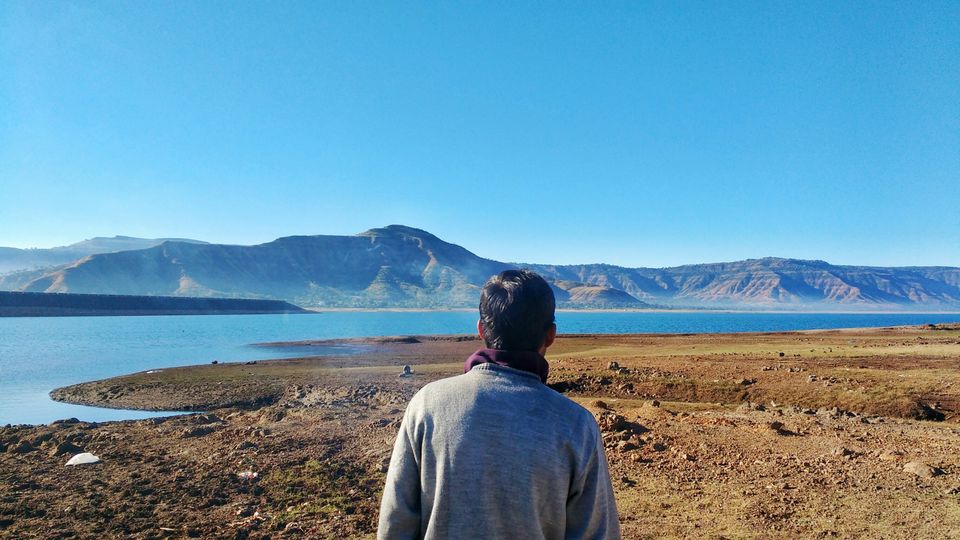 This was the one of the perfect one day gateaway ride near Pune. A saturday night timepass with roomies ended up in a bike ride to untouched backwater location of DHOM dam near Wai, Dist. Satara.
We left our home before sunrise at around 5 am and took Pune-Banglore highway.  After a midway tea break, we took turn towards Mahabaleshwar road and reached Wai (approx 120 km from Pune). There is a narrow road from Wai to destination towards right side. The road is lonely, surrounded with hills and trees and full of sceceries. On other hand the wall of the dam accompanies for some distance. After this half an hour ride from Wai, there is a breathtaking view of backwater area. No one had reached there by that time of the morning except us. Clear blue sky, steady water, the rising sun, cold breeze, a thin fog over the mountain tops, few bikes and friends. We heard that this is the same location where movie 'Swades' was shot. The peace of surrounding makes us forget everything, this was just like a meditation. A bowl of noodles and a hot cup of tea adds some more energy to this, for which we already had necessary things along with us.
After enjoying this for an hour or two, we returned to the famous Ganesh and Shiva temple in Wai, alongside the river. After spending some time here we rode back to Pune.
If you are planning to visit this scenic destination, I personally recommend to visit in very early morning.
Keep Travelling...!