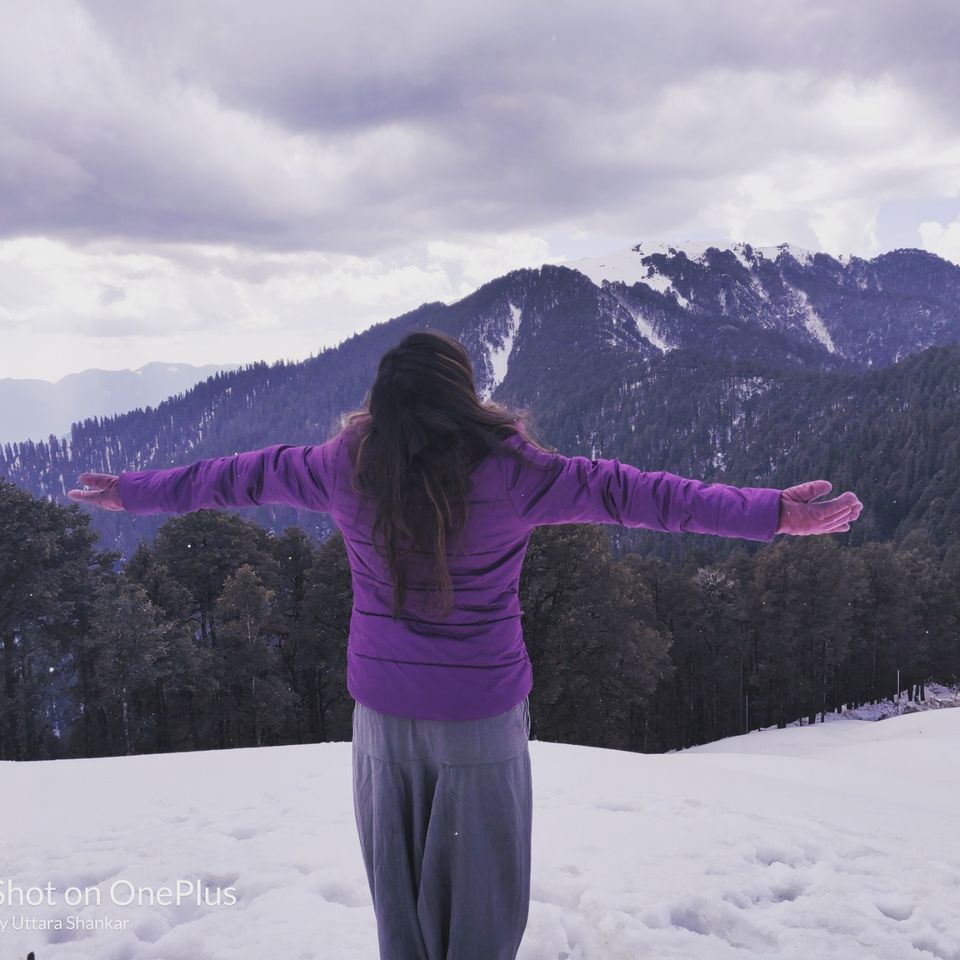 This trip was going to be super special as it was pending for a really long time and trip with school friends is the best kind as you have so many memories to share.
So we started pretty early in the morning around 5am from Delhi, bunch of 5 people really enthusiastic to spend Holi in the mountains #pahadoMeHoli (we even made a WhatsApp group of this name :P). We took the Chandigarh-Ropar-Bilaspur-Mandi route. One can also take the Shimla route but we wanted to save our time to spend most of our time in Jibhi.
It was like any typical journey through mountains until we reached Pandoh. It was then that the weather became so pleasant, clouds started to gather and it started to drizzle a bit and then from there on, we couldn't take our eyes off the views outside.
Tirthan river gushing parallely with all its might and once you enter Banjar, it's like next-level experience! The scenic landscapes are to die for. No, I'm not kidding. They're simply breathtaking.
We reached Jibhi around 5.30pm in the evening, almost after 12 hours of journey. We spend the rest of the day lazying at our Junglebook homestay which I found on Instagram and contacted the property onwner-Sunny/Sonu bhaiyya. He was really kind and texted me pictures of the homestay instantaneously. They have 4 properties and each has its own charm and we decided to bunk in Junglebook 2 which is situated a little above in the mountains-quiet and solace place. So we spent the rest of the night in front of the bukhari as it started to get really chilly.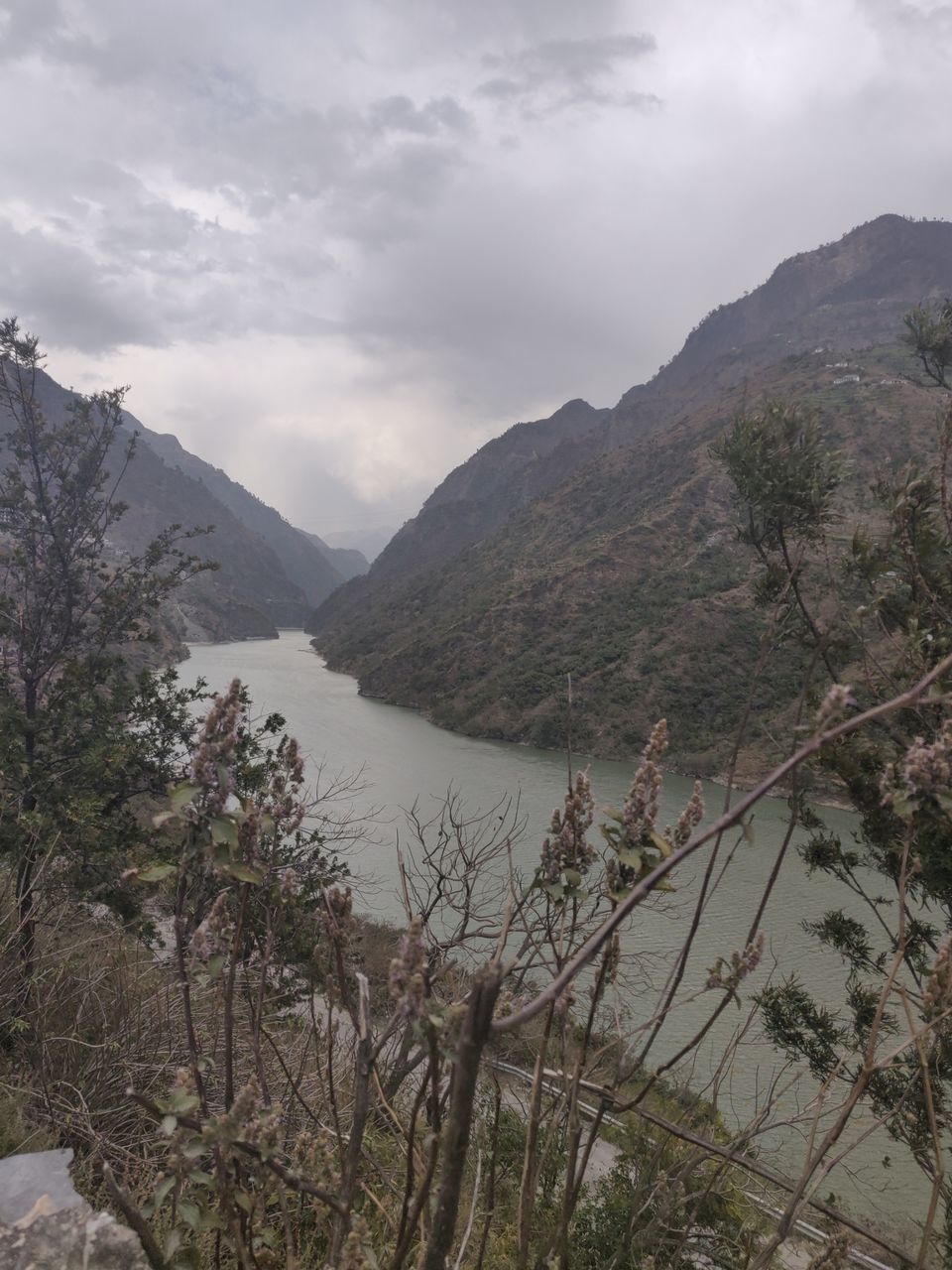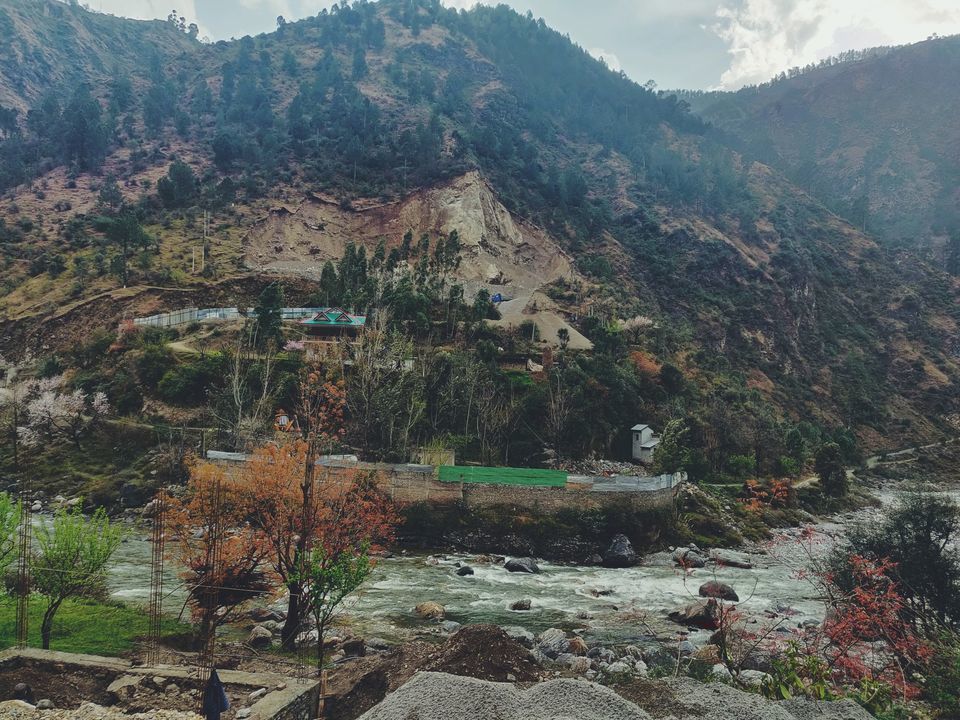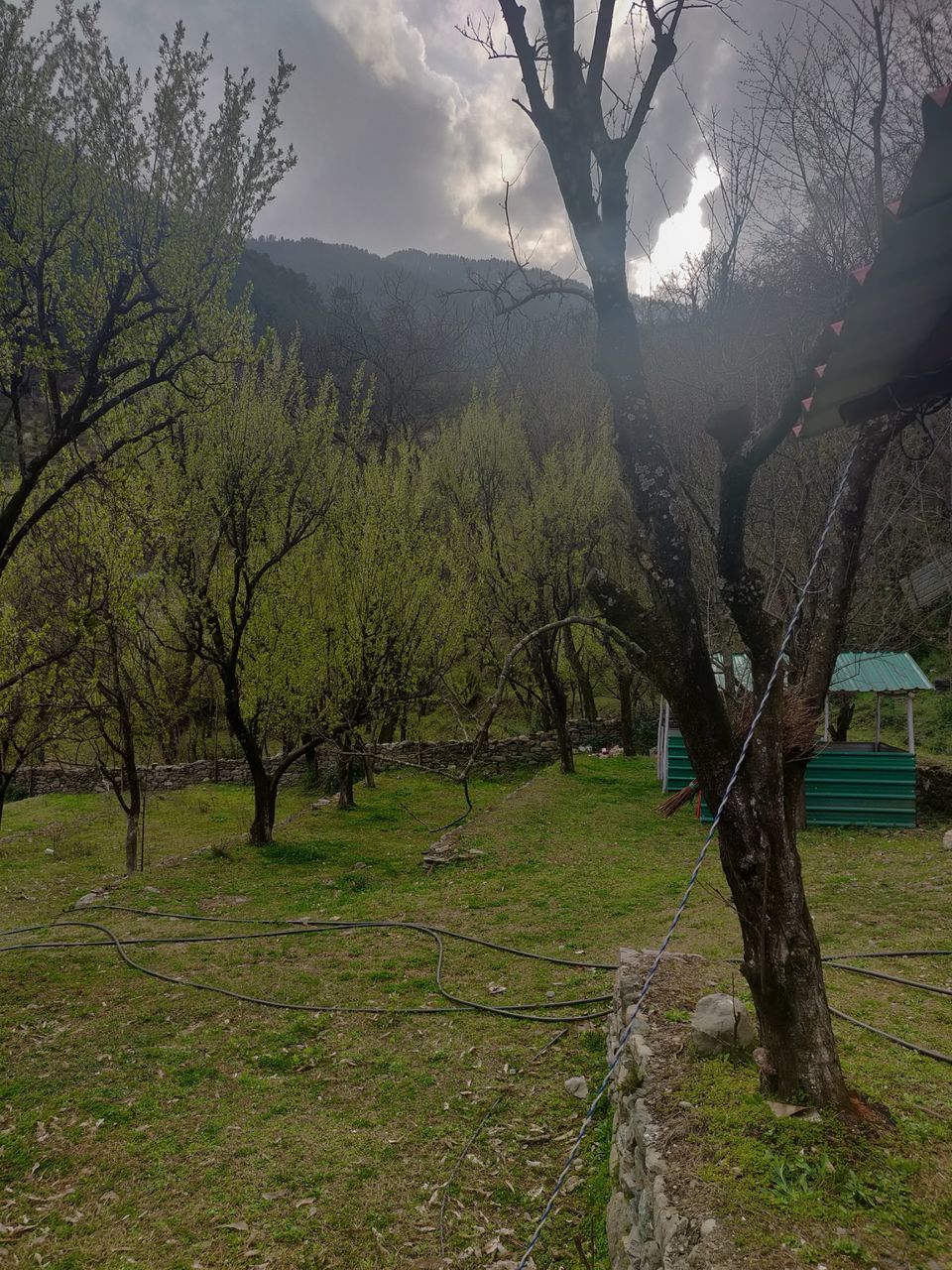 It rained the whole night and Lo and Behold! We got to encounter the best views from Junglebook homestay where we were located. Snow-capped mountains laden with clouds and we just sat there for hours witnessing the caricatures that nature had to offer
Since it was Holi on that day, we decided to play with colors and also with the people at the homestay. They were the sweetest people I tell you. Loved their food and the kindness that they bestow! Anyways, so we were dropped near the Jibhi waterfall, we decided to go there first as it being the nearest. You have these small cute little bridges that lead to the waterfall. Words fall short to describe the pristine water that comes through the fall. We spent some time there clicking pictures and soaking in the droplets of the waterfall!! We had maggi there at a cafe called Rollers and Peddlers. I swear nothing like having maggi in the mountains, it's a different feeling altogether! They offered some super tasty maggi along with pancakes. HIGHLY RECOMMENDED!!
On our way back, we got two cute pahadi dogs to accompany us to our homestay. They were super fluffy and super-friendly-Kaali and Brownie. And the rest of the evening, we spent chit-chatting at our homestay and made some crazy fun moments that we would cherish forever!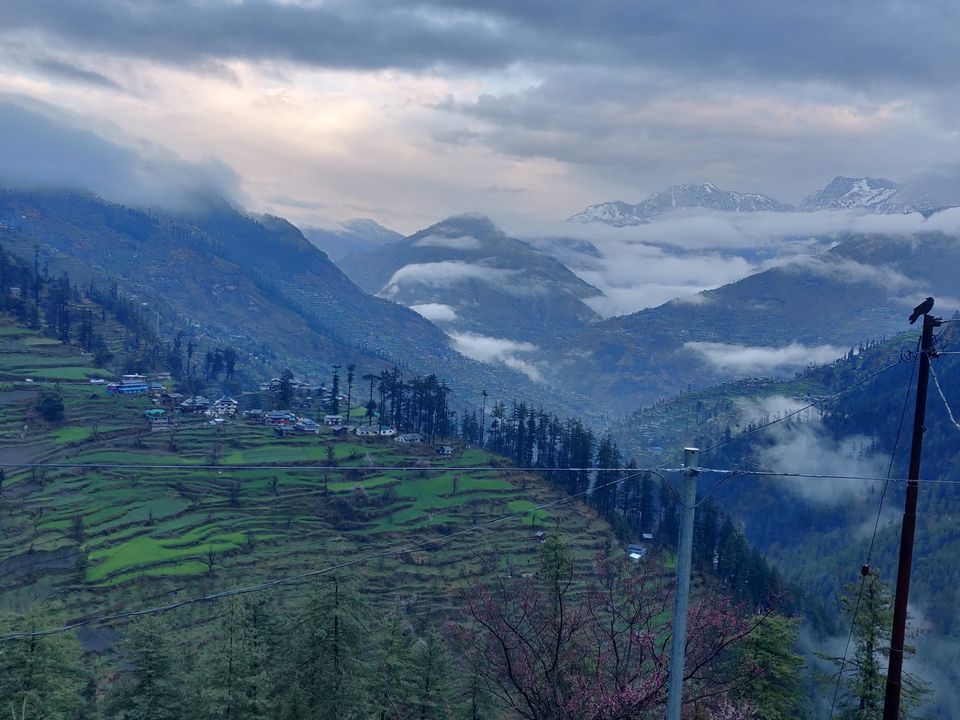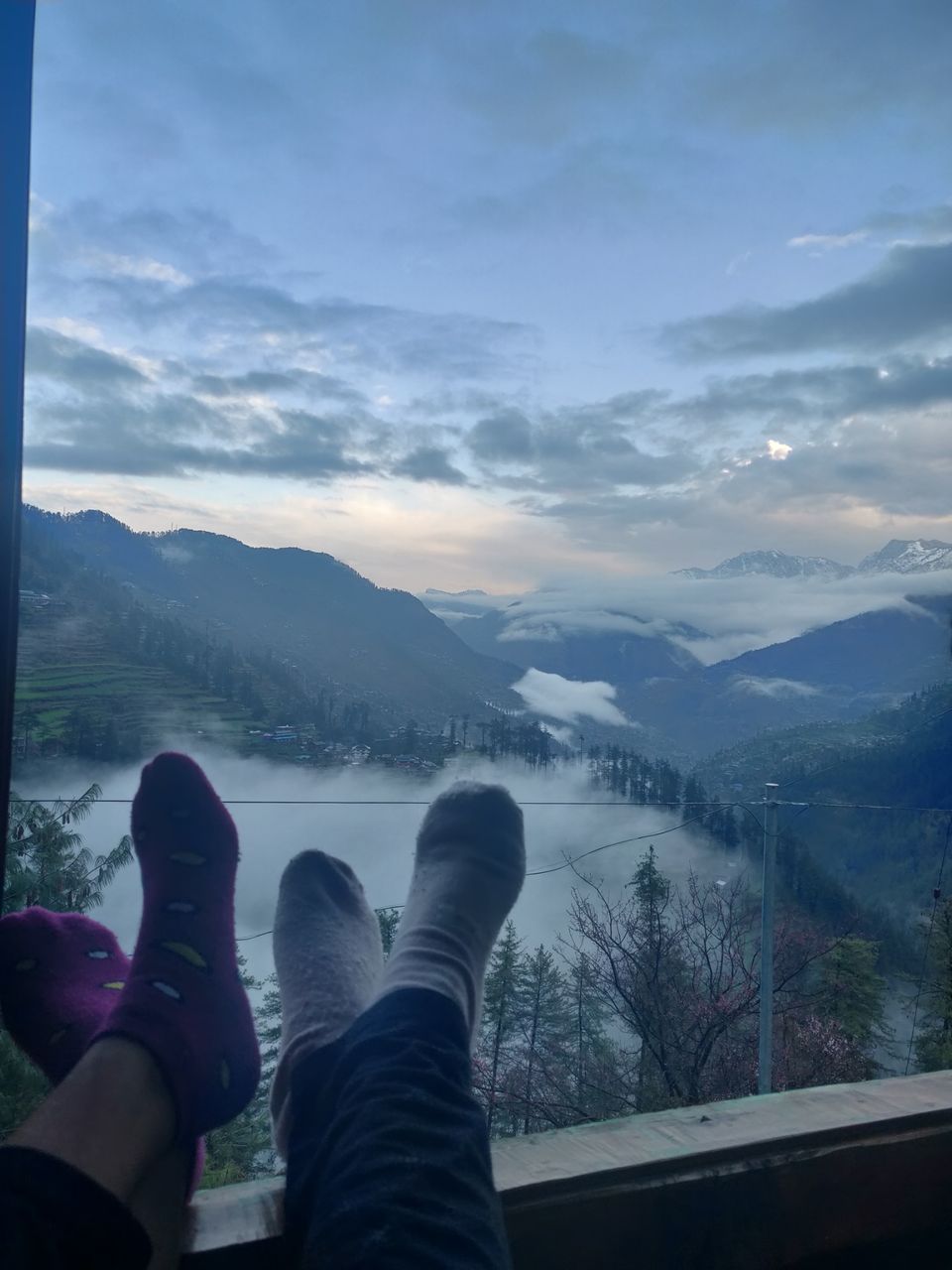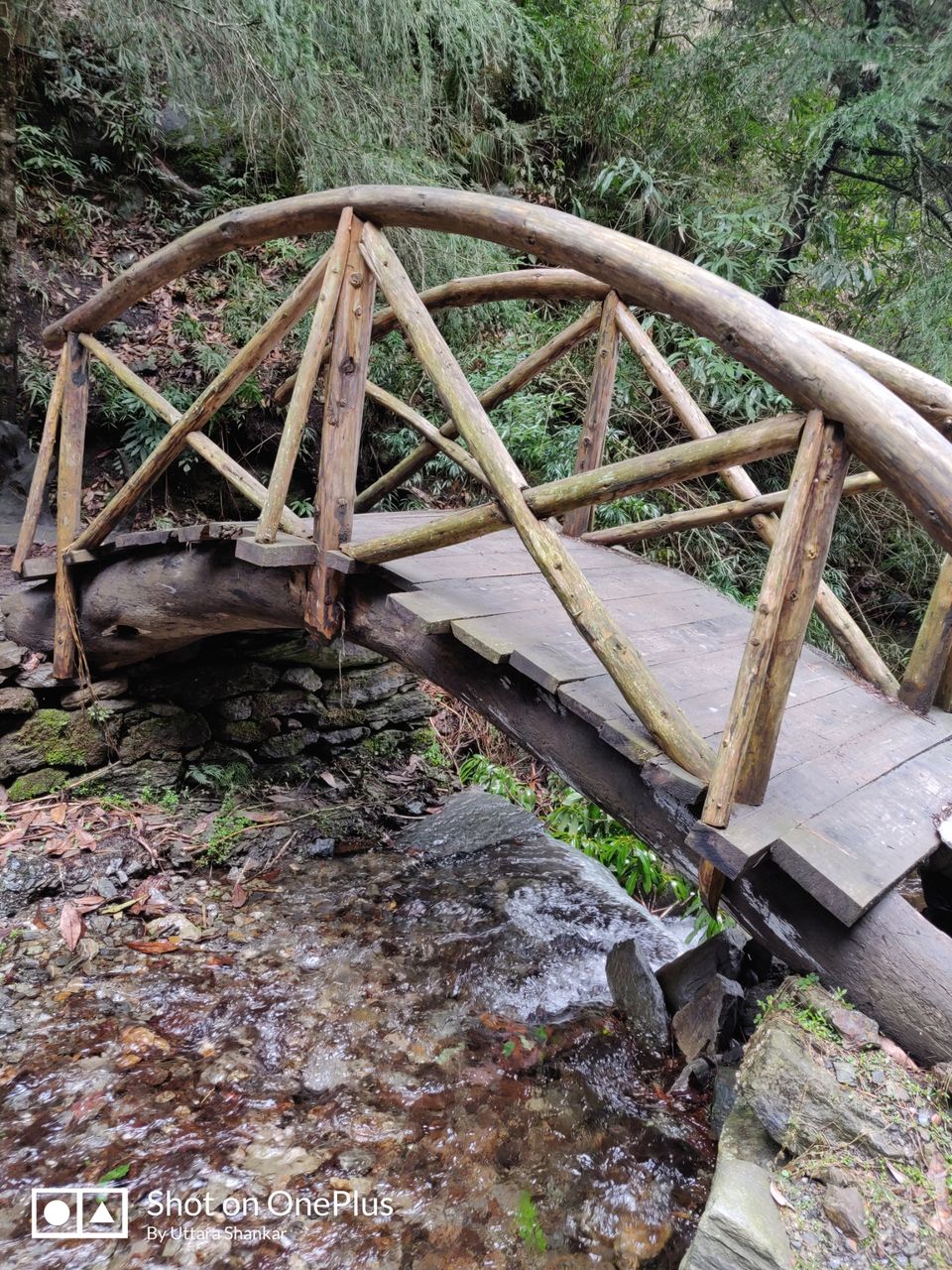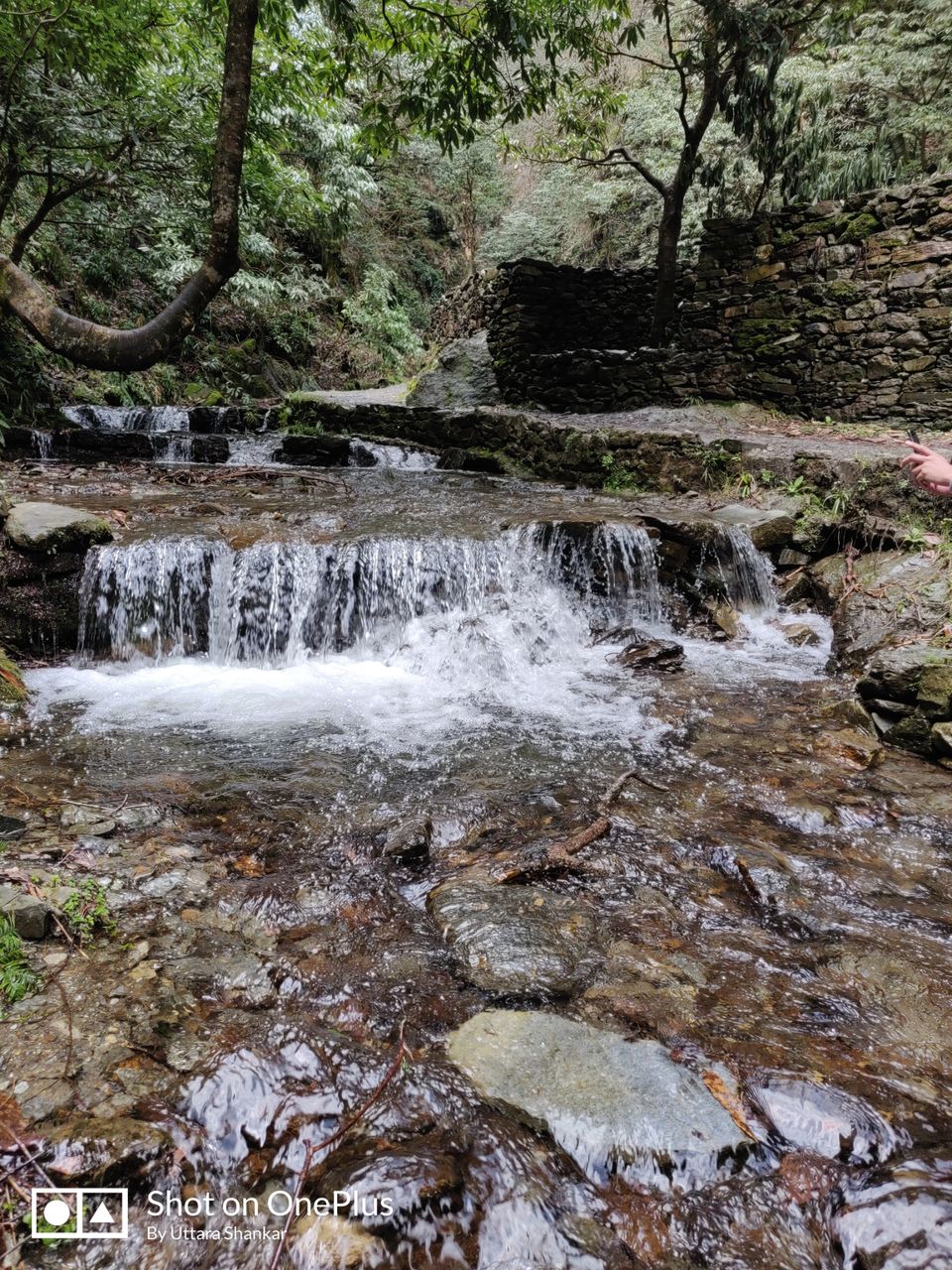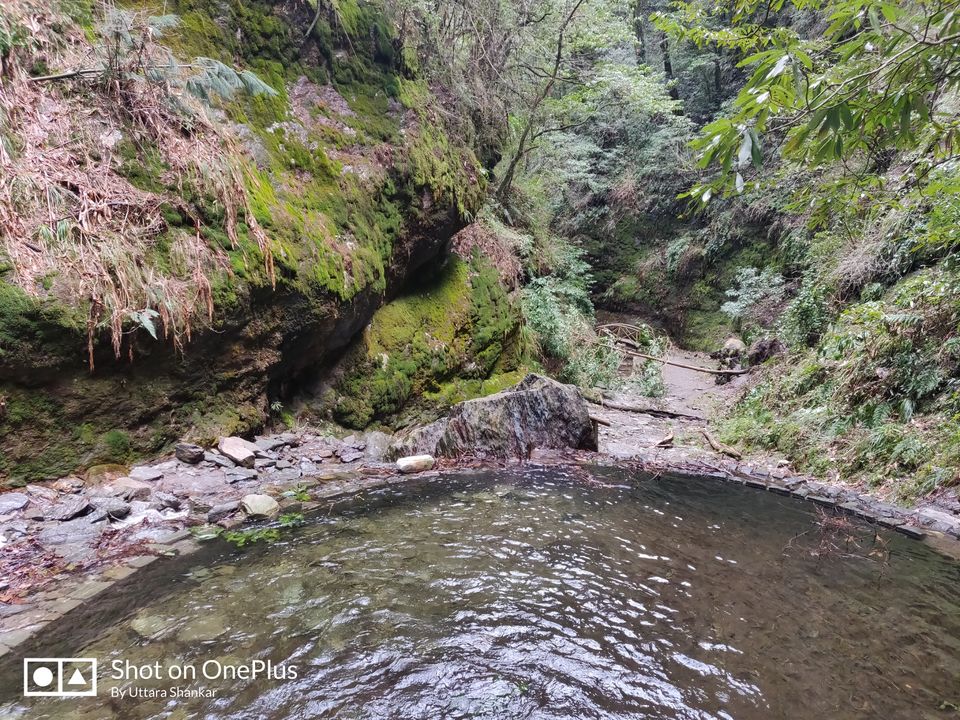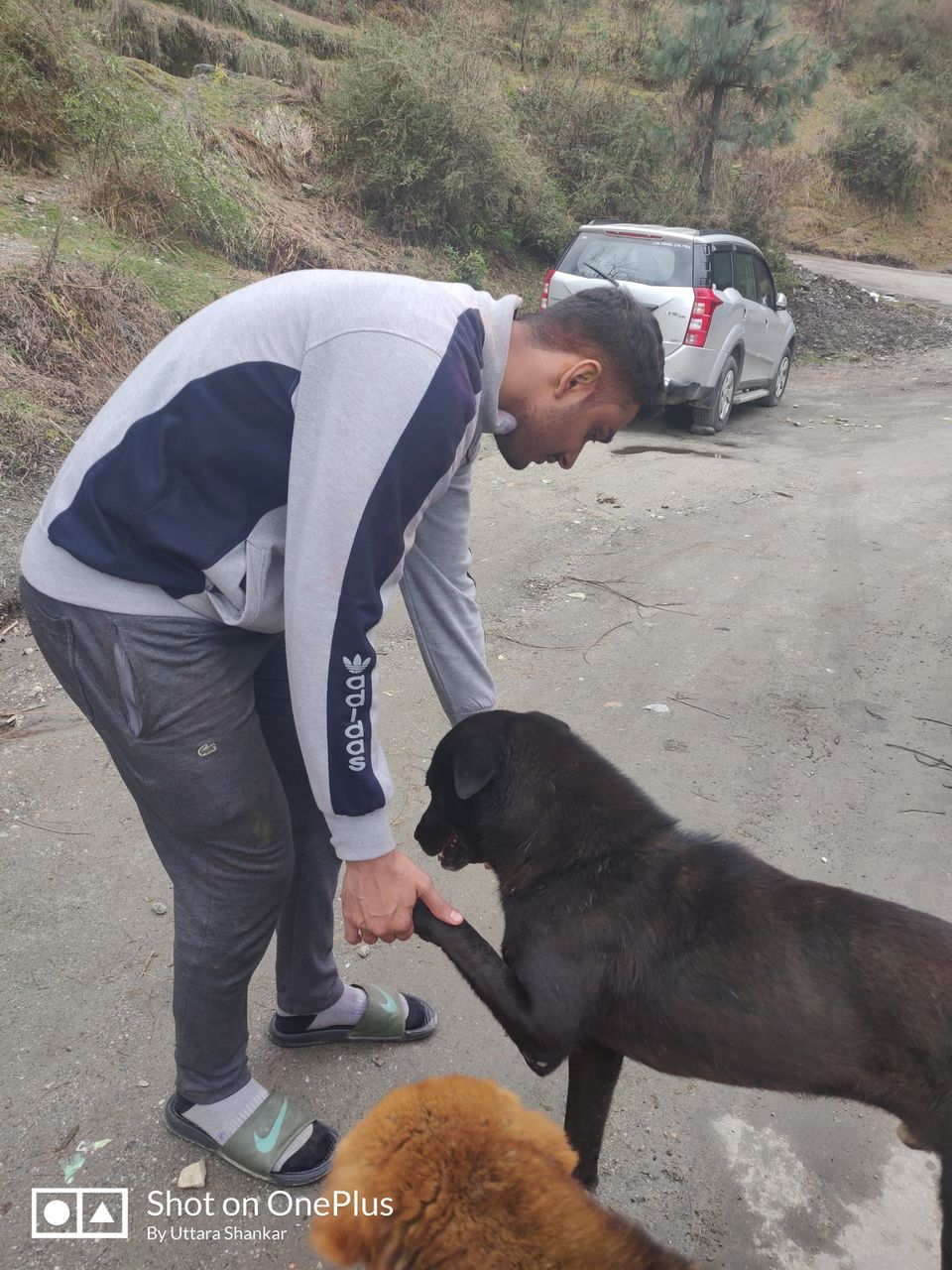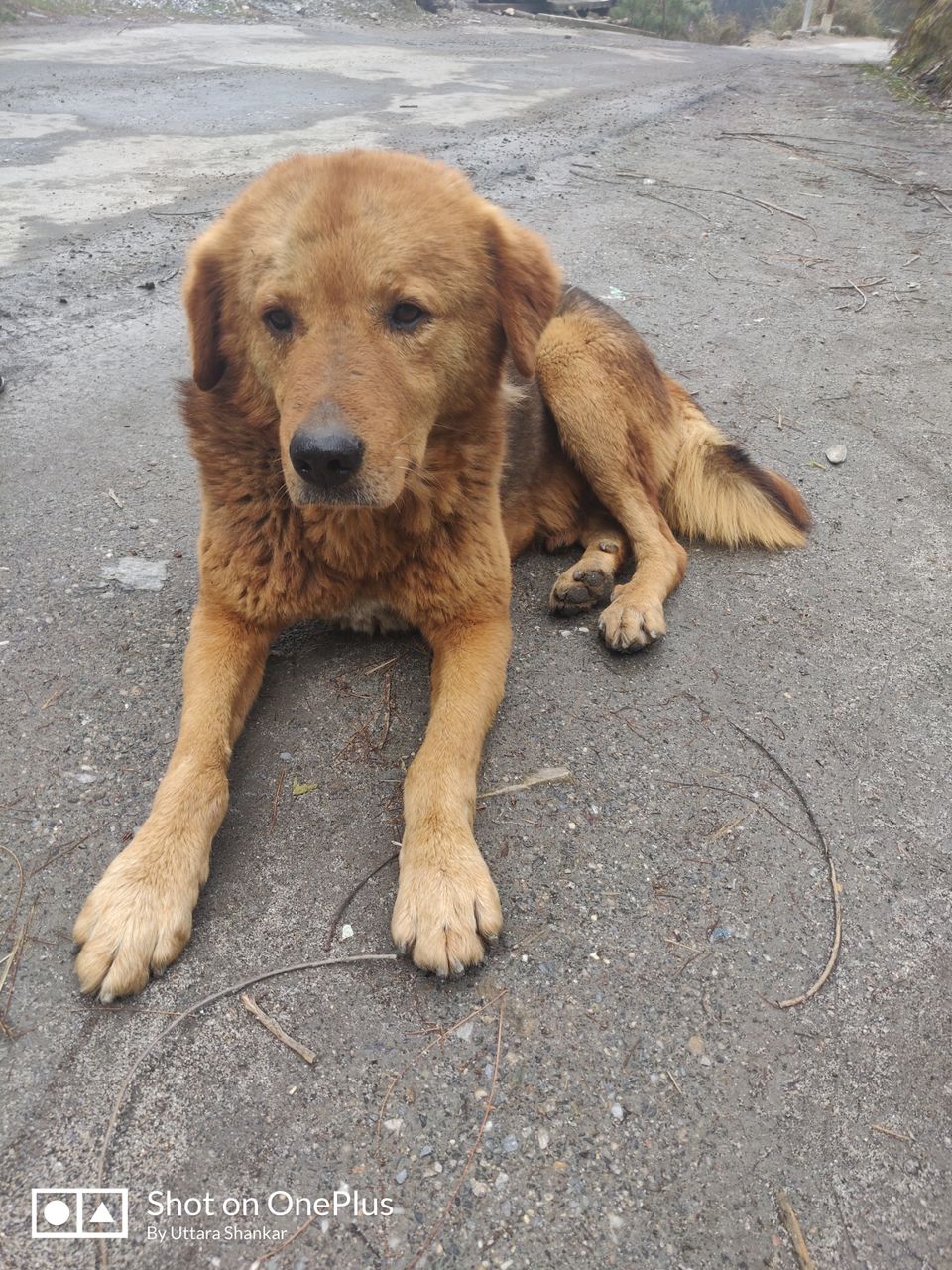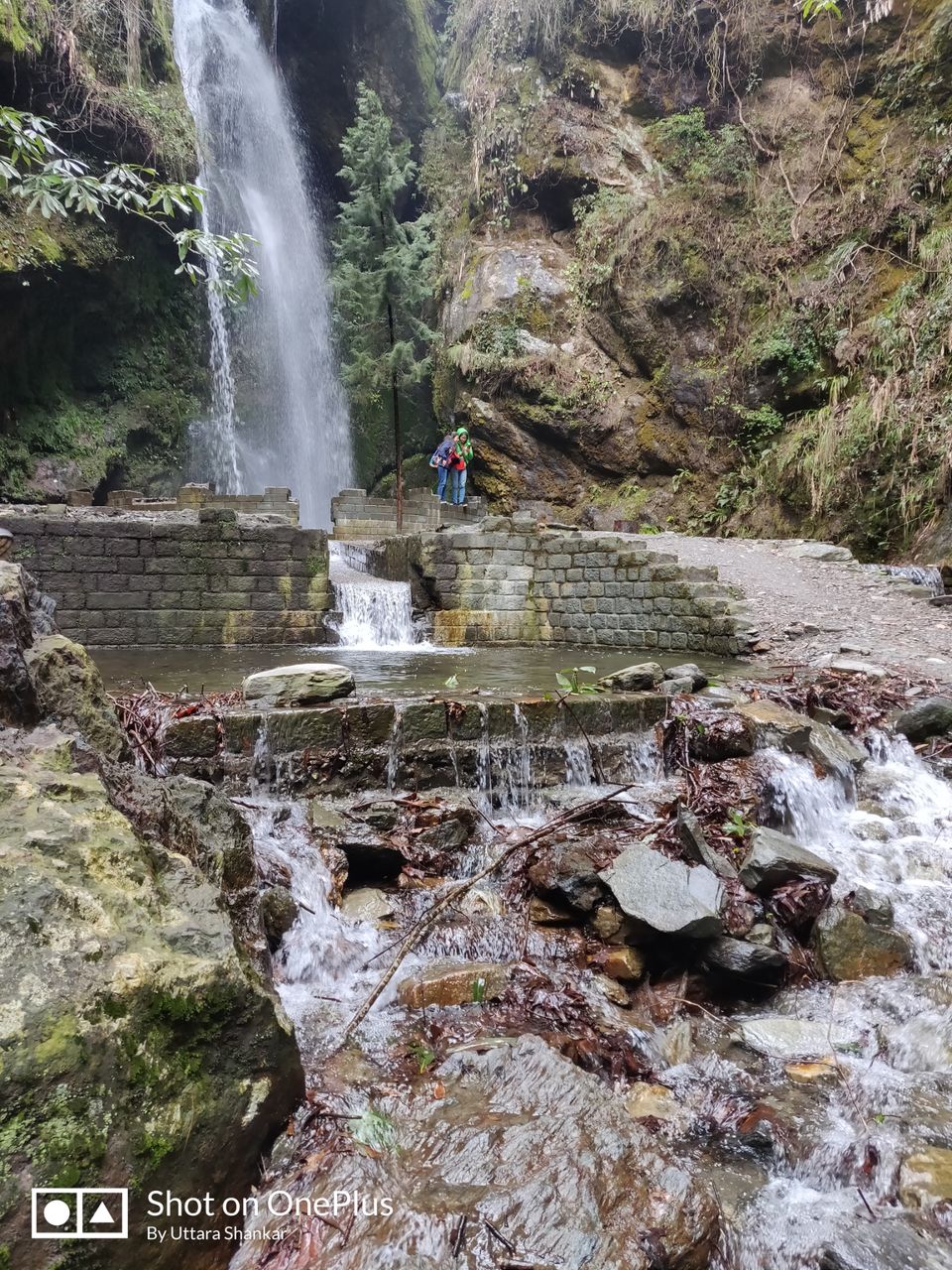 We woke up early this day since we were really enthusiastic to take up the Jalori pass- Saryolsar lake trek, a 6km trek. But we were already told that since we were not well equipped and there's snow all over the place, we won't be able to reach the lake, but still our motivation wasn't deterred.
We had to reach till Jalori pass or Jalori Jot through car since the roads are driveable uptil there and the roads leading uptil that point were covered in snow. Snow-cutters had to actually cut through the snow to make the roads walkable/driveable. Hats off to them!! The views looked similar to the "Yeh Ishq hai" song from the movie Jab we Met and Kareena dancing in those snow-covered roads. My heart felt similar to that. We were dropped 1-2 kms before the pass since our car could not go any further. We walked from that point witnessing some spectacular panoramic views covered in snow, little frozen needle-like structures emerging from the snow. Finally, we reached Jalori pass where we had some mandatory maggi-munching with steaming cups of chai and it started to snow. We trekked uptil 1.5-2kms because our feet got covered with snow uptil knee-level so we didn't want to risk our lives. We had loads of fun playing with snow and felt the cold winds brushing through our faces.
We then started our way back towards our car and back to our homestay because it started to get really dark and cold. And again as our routine we sat besides the bukhari and this time listening to some old soulful Hindi tunes.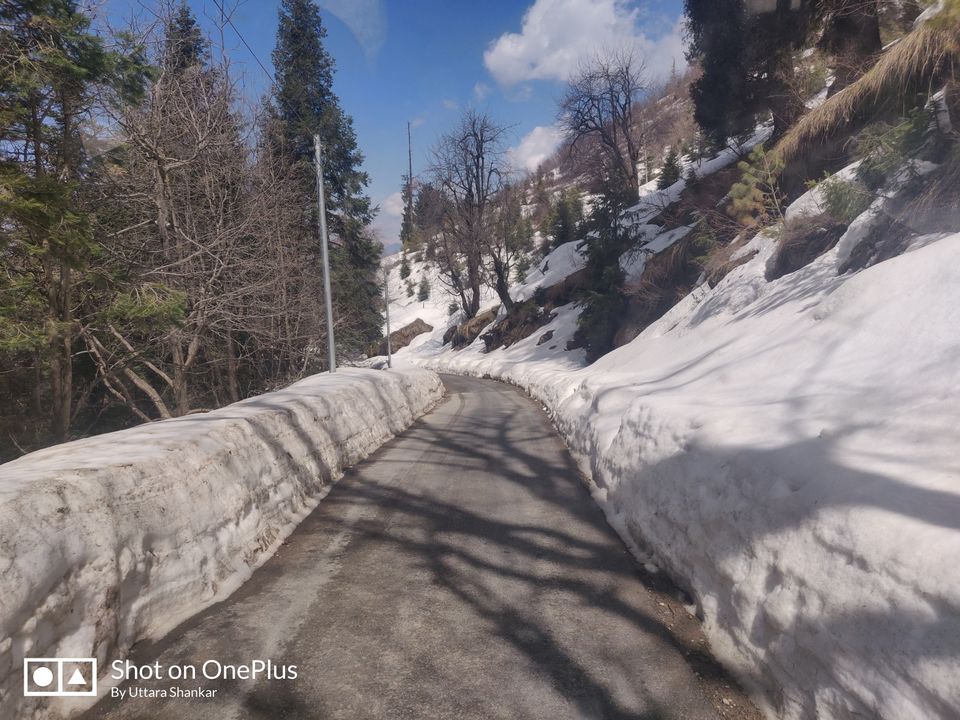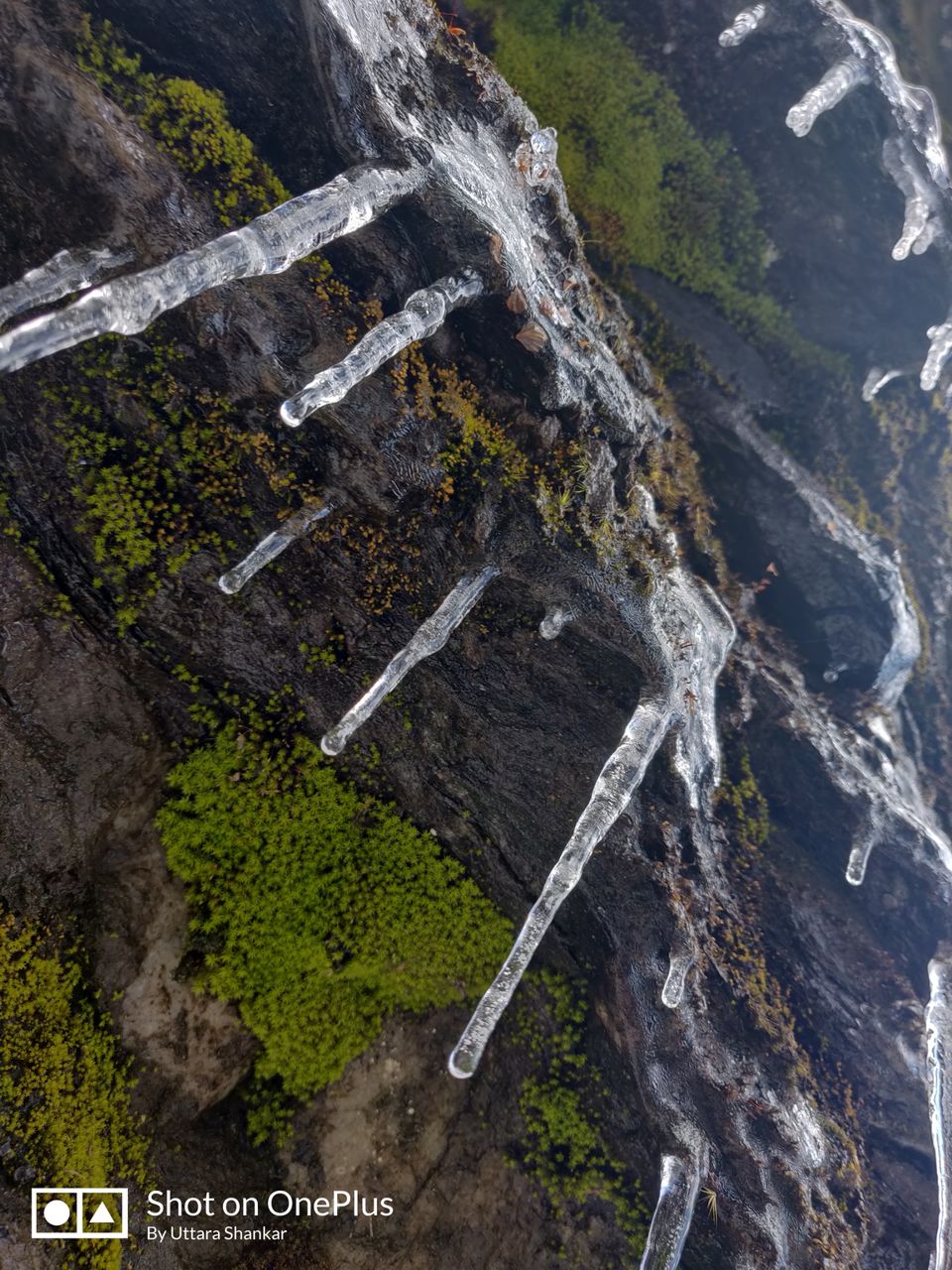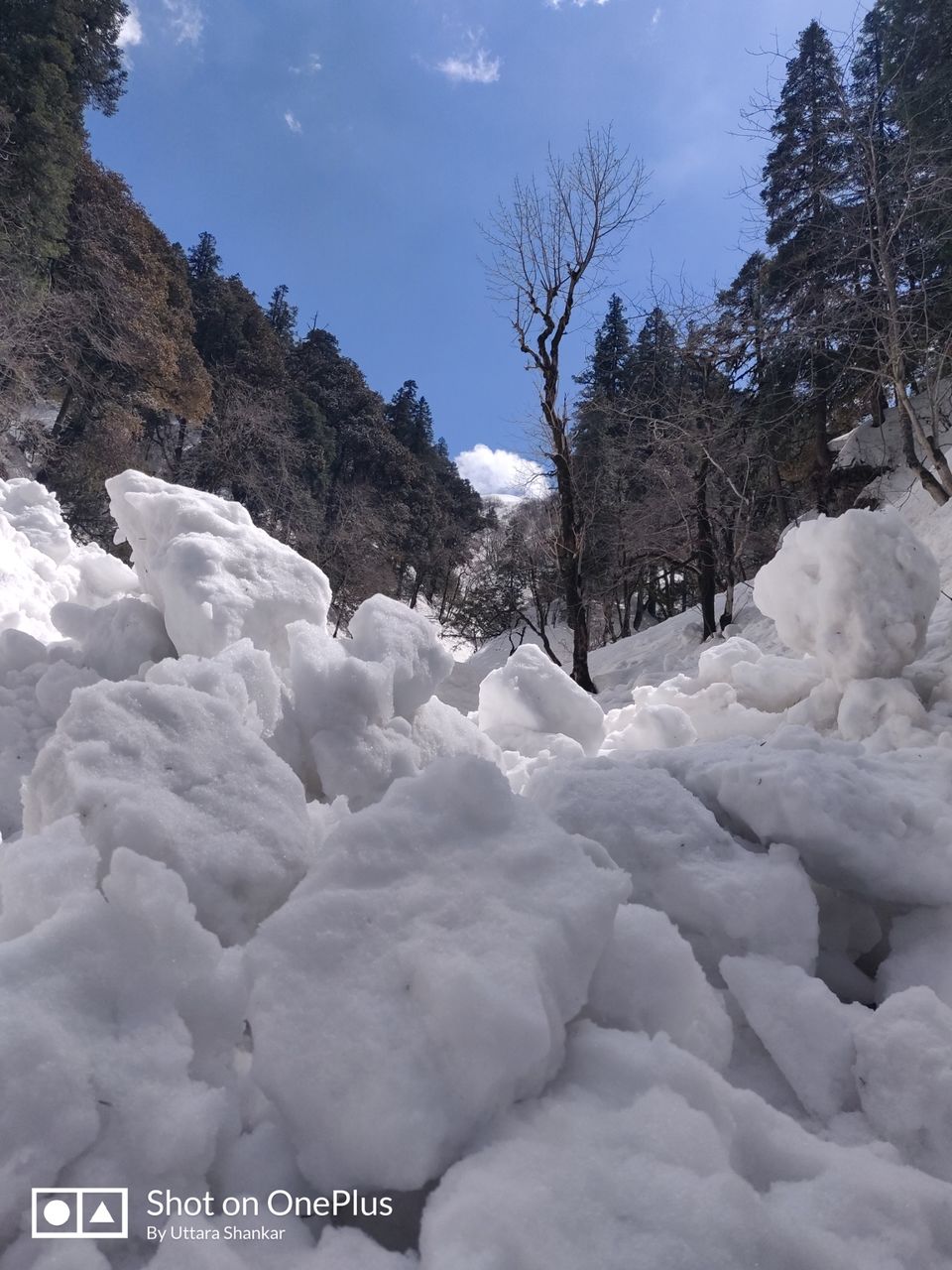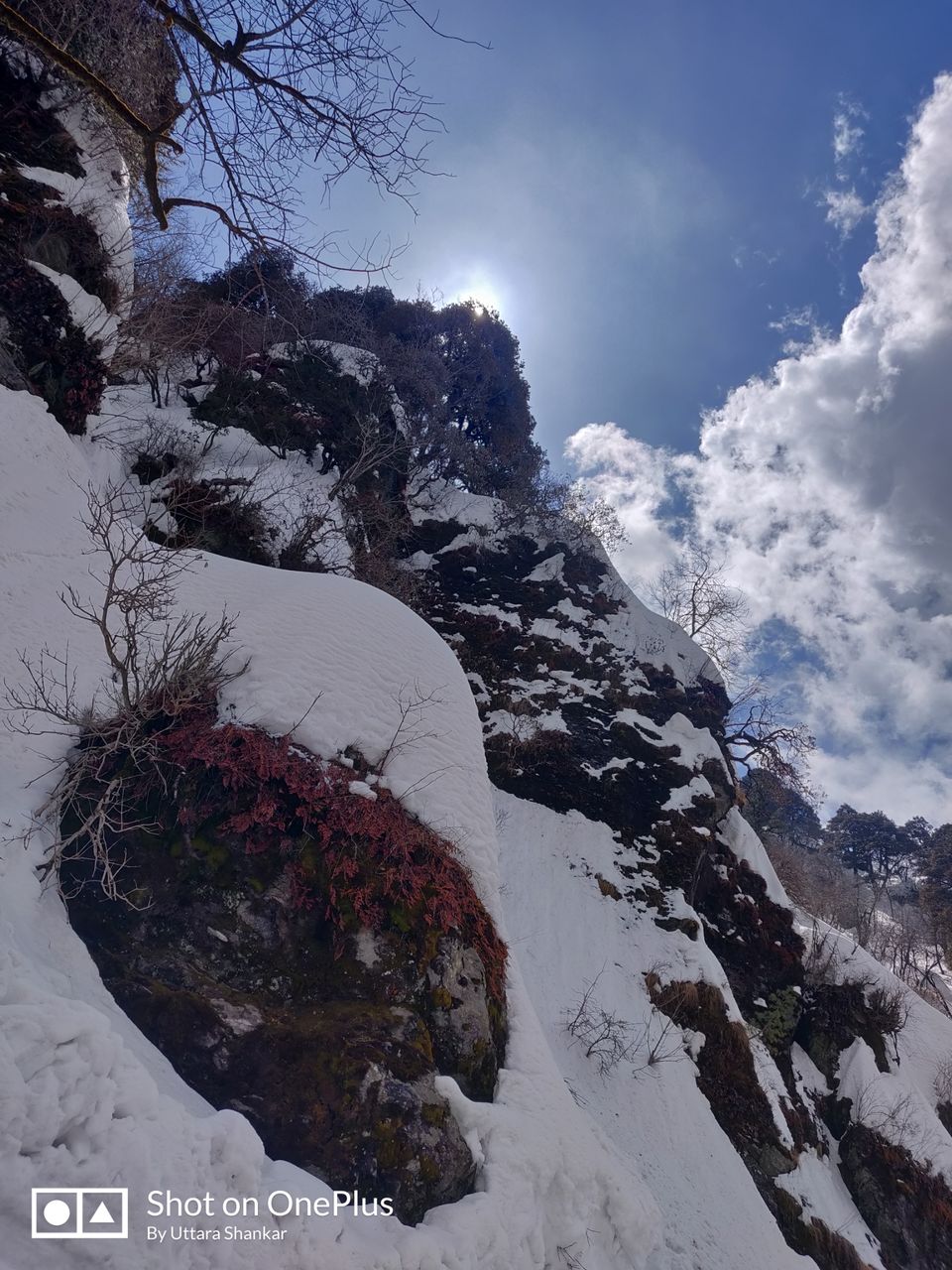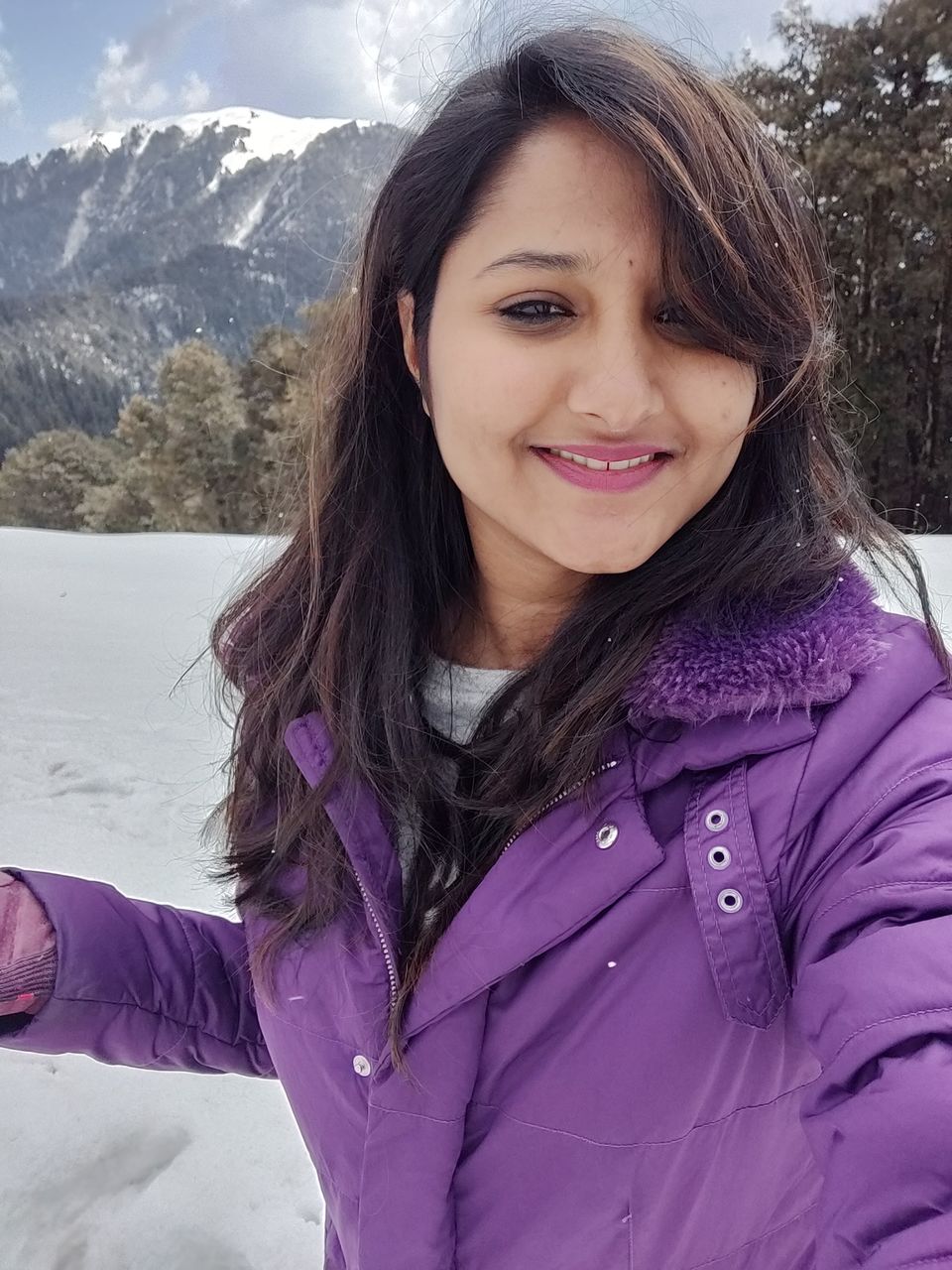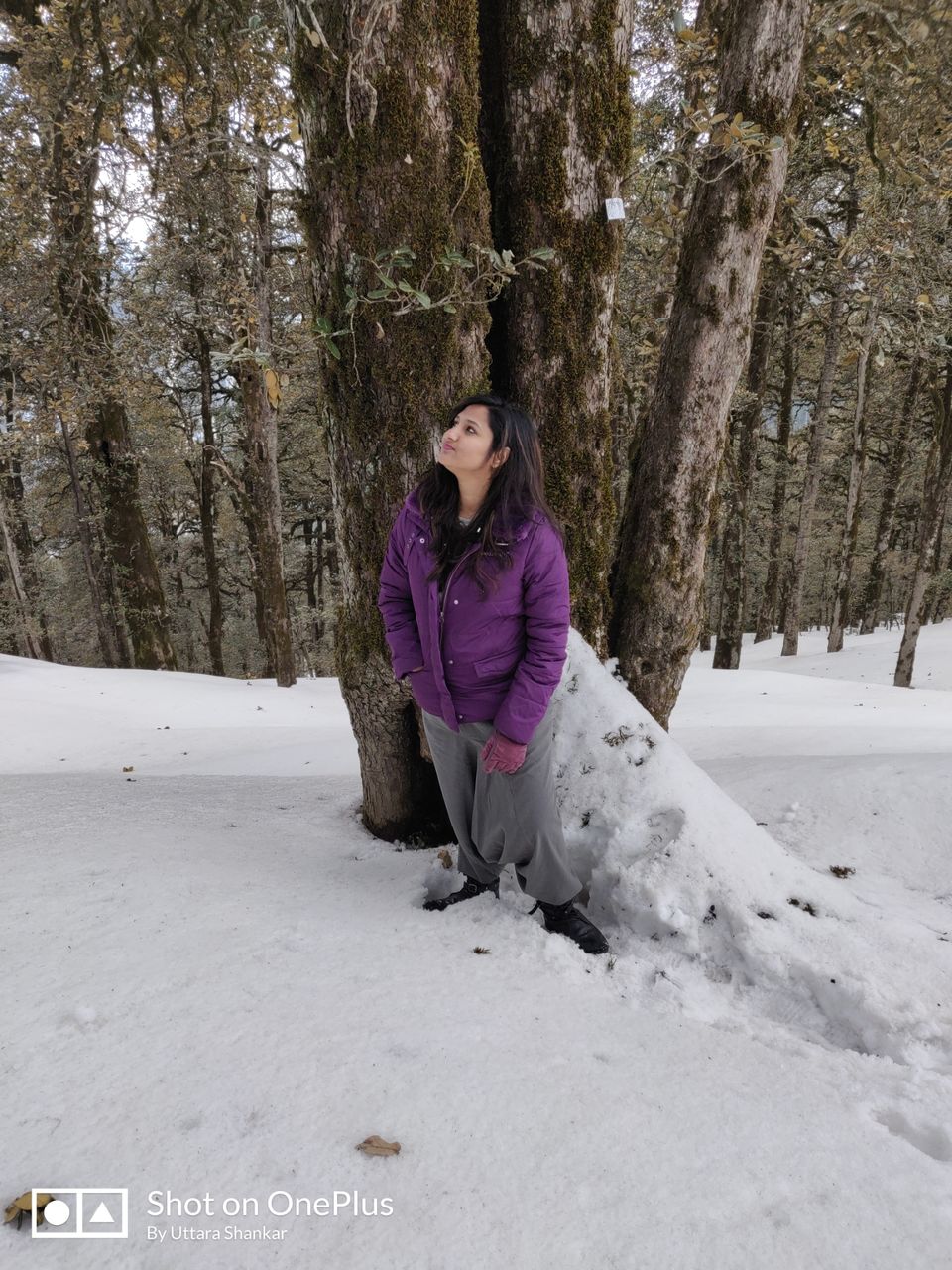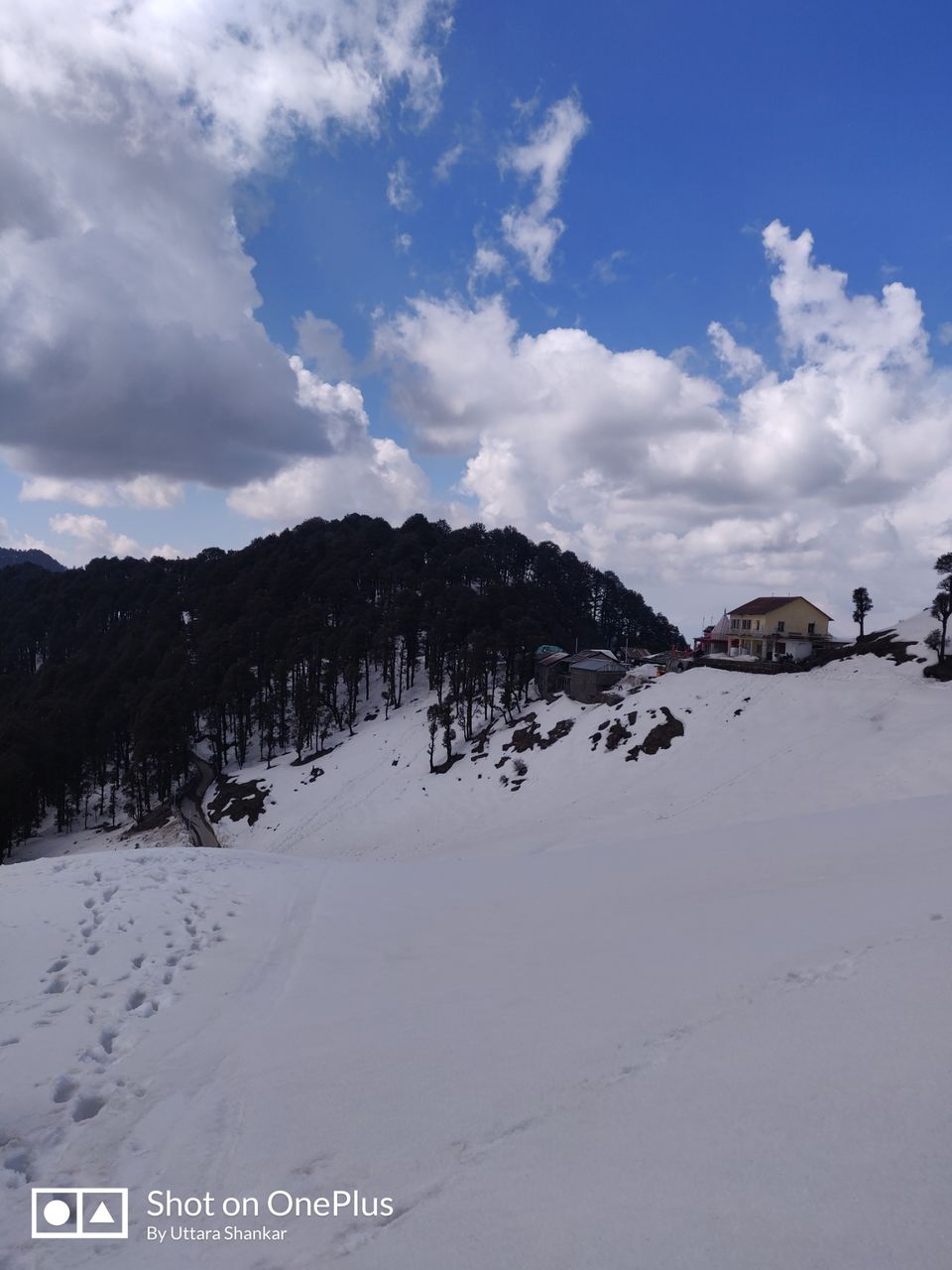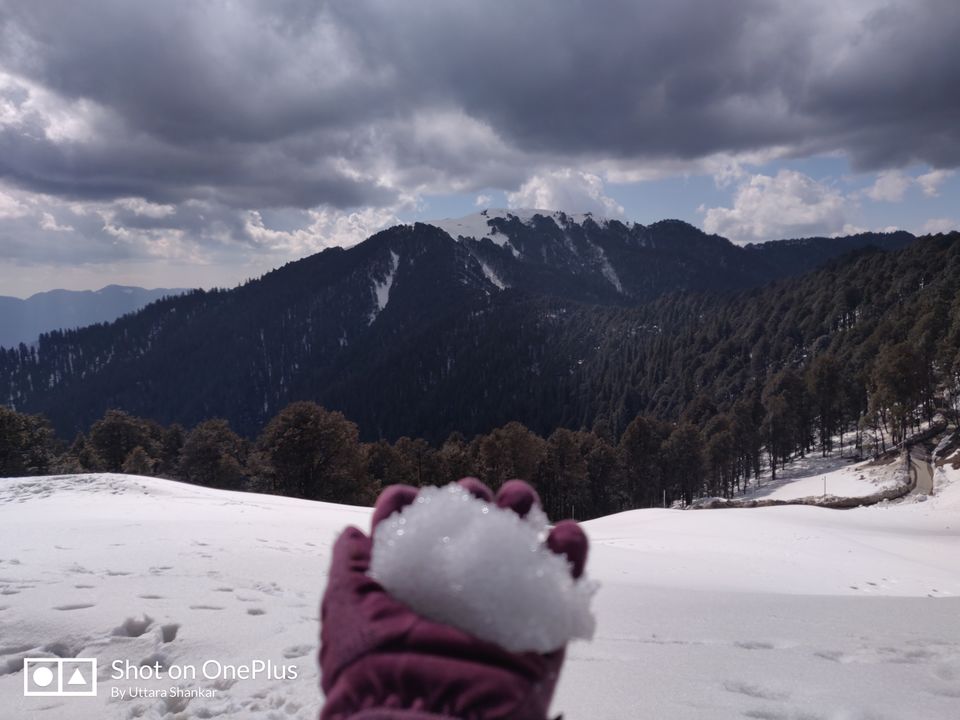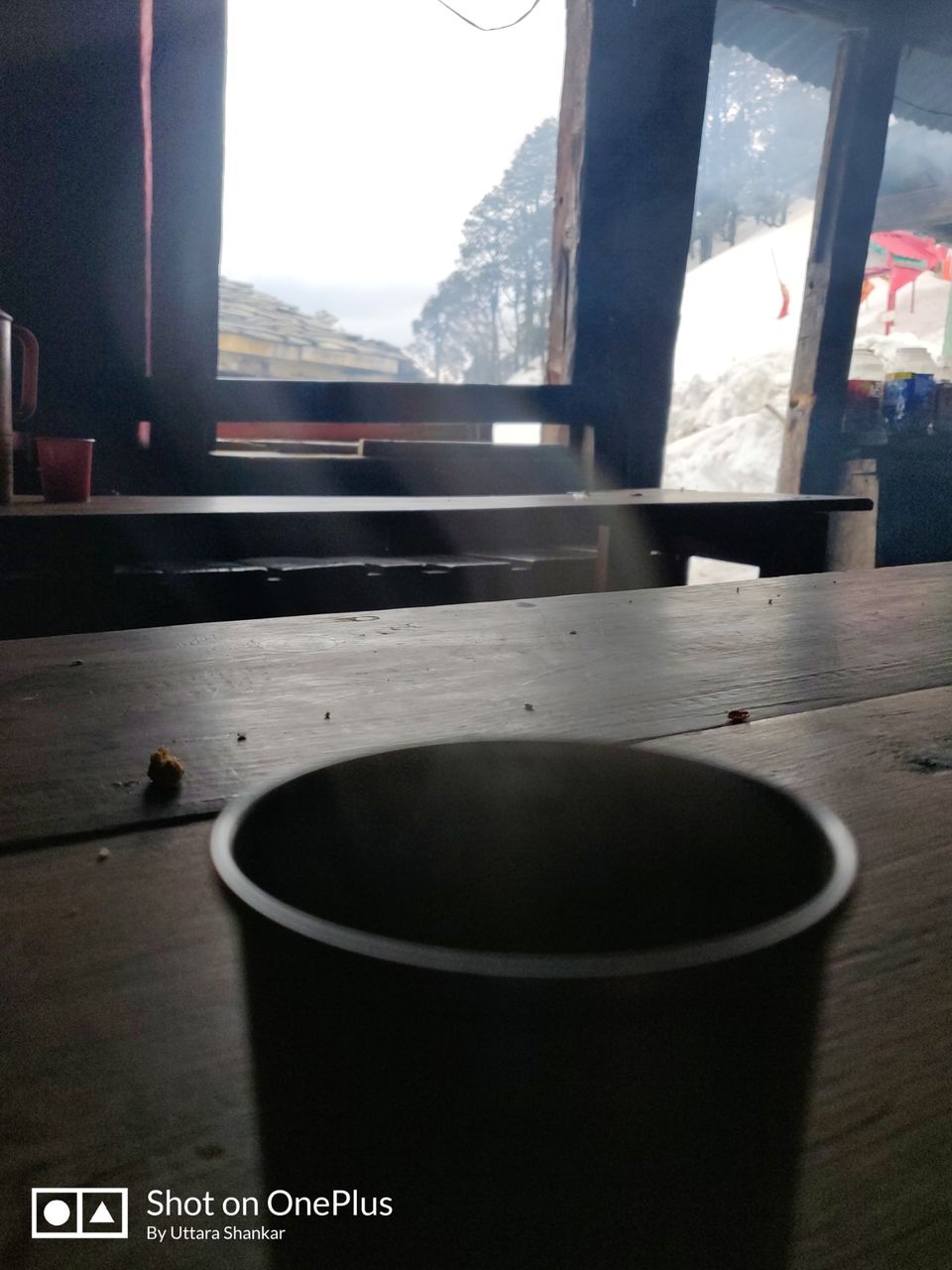 The last and final day of our trip which turned out to be quite an adventurous one! So we started around lunch time and we went straight to Sharingi temple from where the trek to Chehni fort begins. And mind you, we were pretty confident that it's gonna be an easy one, but..
Okay, so there were steep stairs initially which were okay but pretty tiring so we thought they might be uptil a certain point. But it was really tiring so we decided to take some shortcuts through the forests :P. Please do not try this as they were really steep and slippery but we wanted to save some time and we were a bunch of young people so we decided to have some dose of adventure. And finally, there was a sense of achievement when the initial glimpses of the fort started to appear through the green pastures and there were pretty yellow flowers all around and ofcourse we stopped to click some pictures there.
And from there on its just another 10-15 minutes to the fort. Chehni fort is a pretty ancient structure that was built around the 17th century and you can't enter the place but the trek to the fort and hiking downwards is full of really green and scenic landscapes. We were lucky to spot some morels (fungi!) which a localite showed us which are pretty expensive and can cost upto 20k bucks for 1kg. Pheww what an expensive fungal affair! :P. Also few aunties caught hold of us and was really happy and proud infact that we completed our trek and went all the way till the mandir and fort. She gave us pat on our back!
We drove back to the homestay and since it was our last day we decided to have some bonfire around which we could dance and have some fun. The didis at the homestay-Neeru didi and Pushpa didi were really sweet and endearing and played some Himachali folk songs upon our insistence. We danced our hearts out and performed some Naati (Himachali folk dance) taught by both the didis. It was one memorable and peaceful night!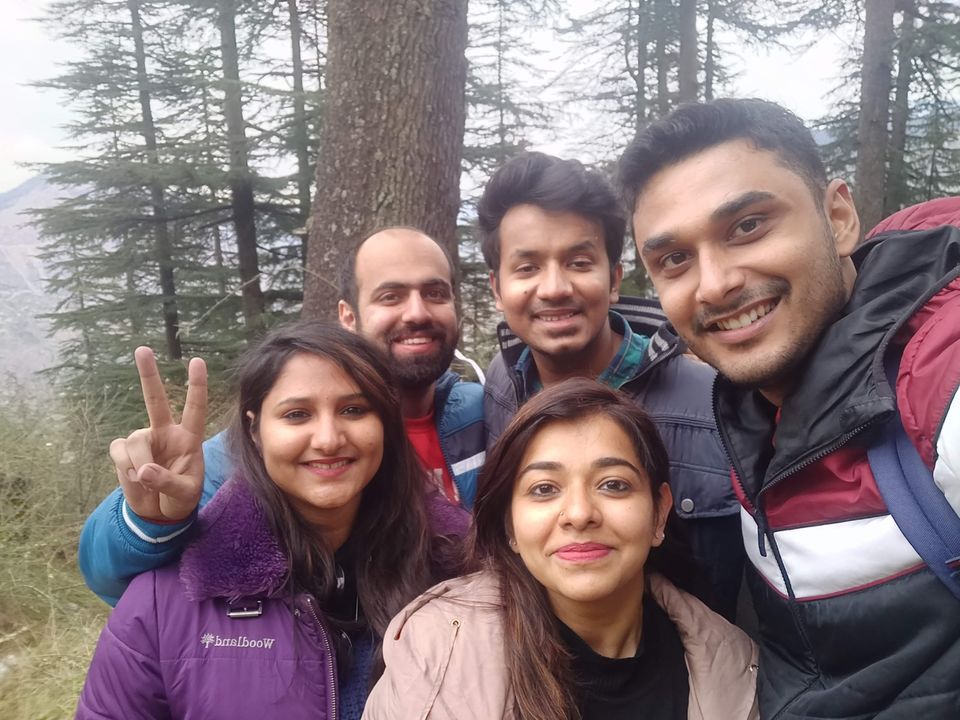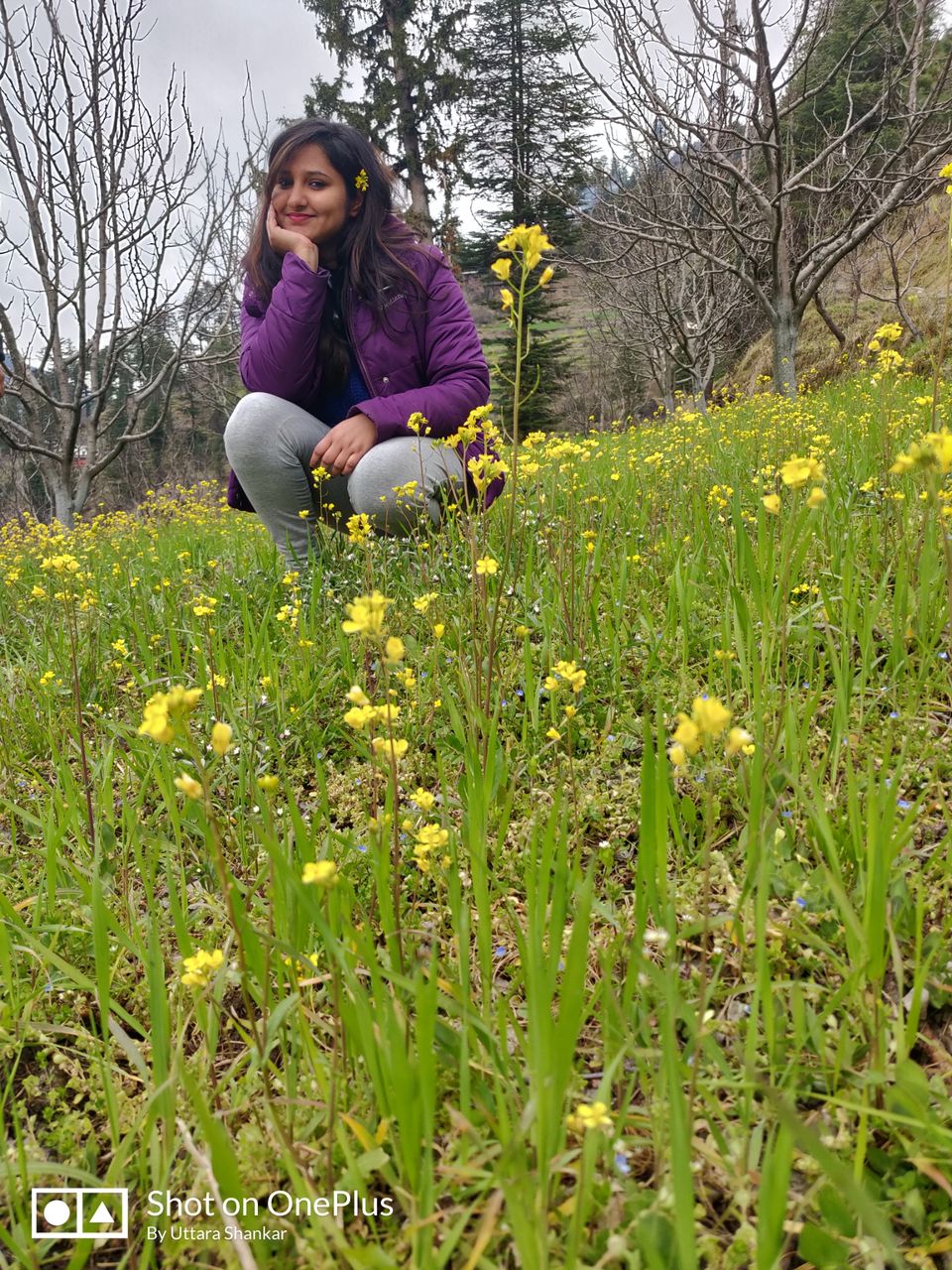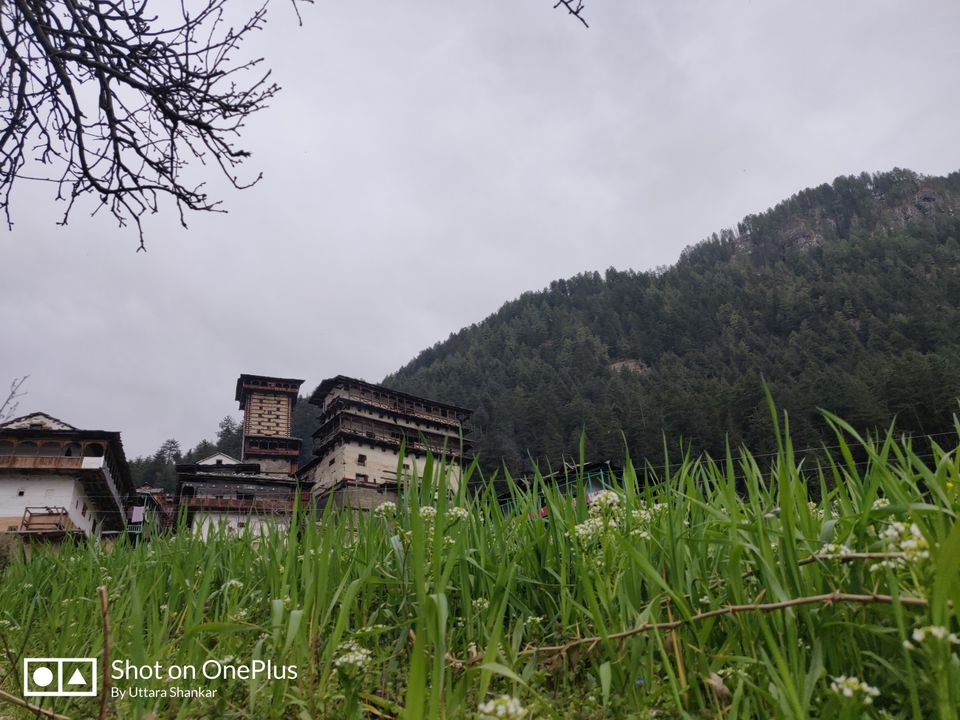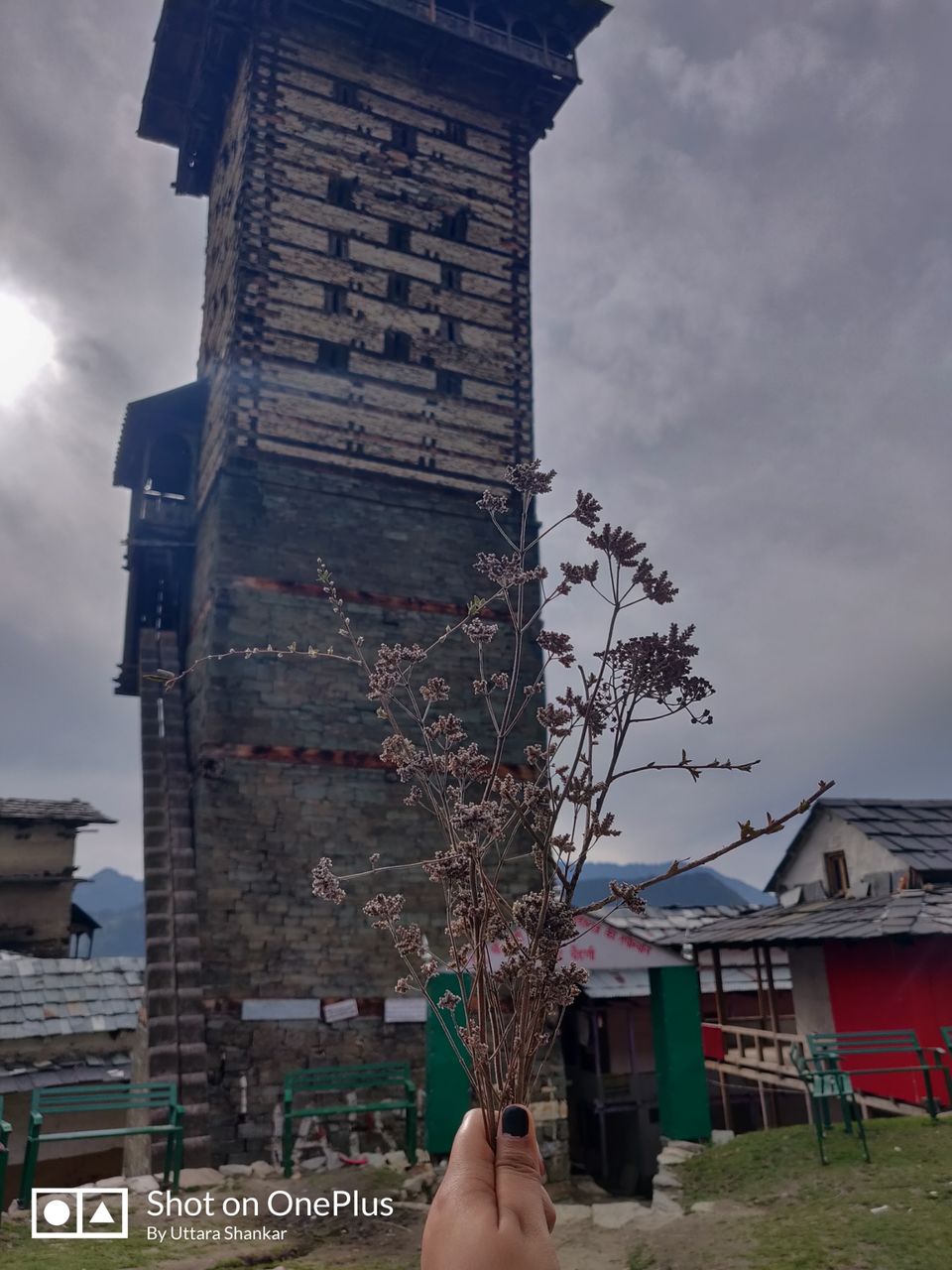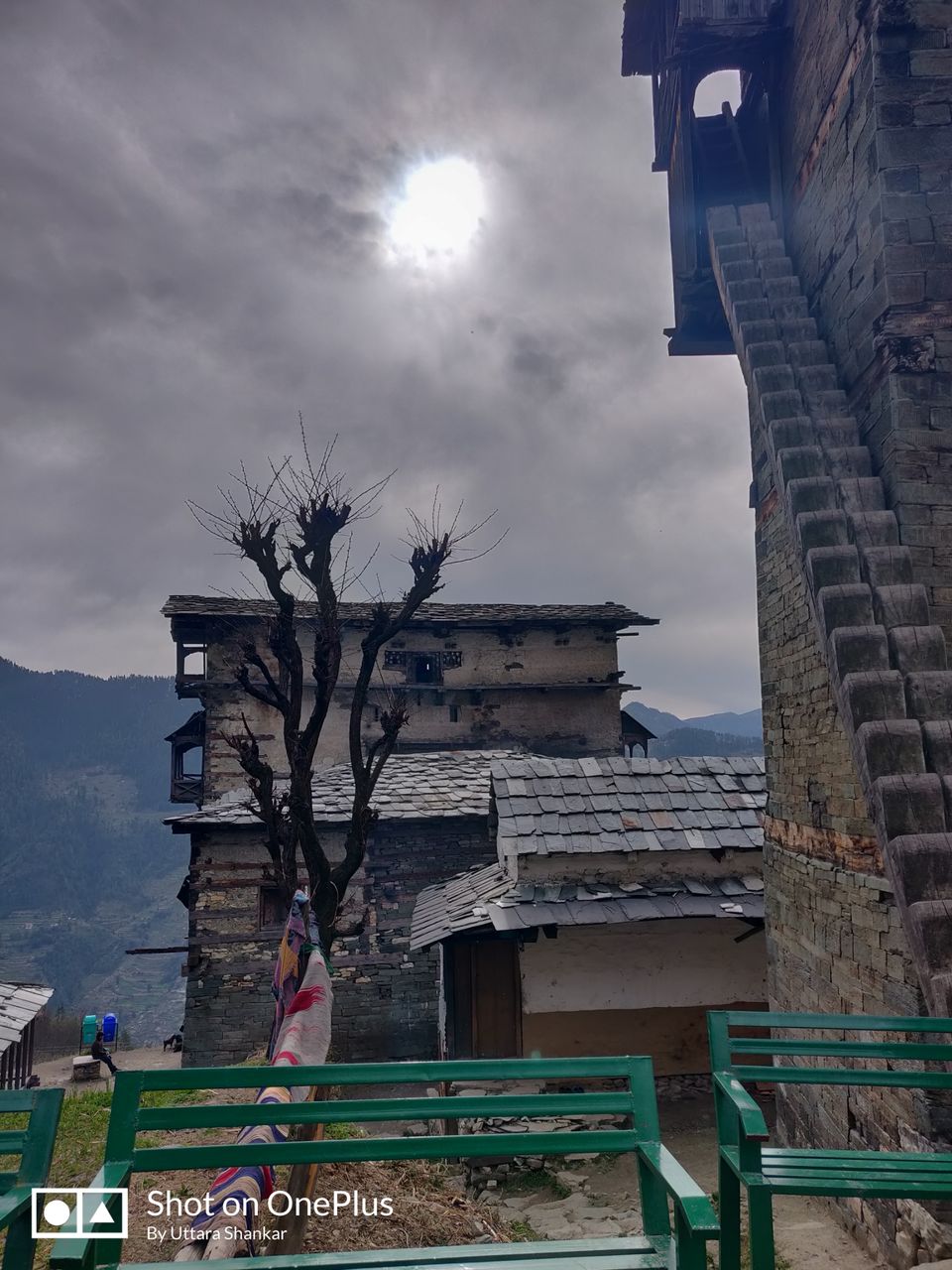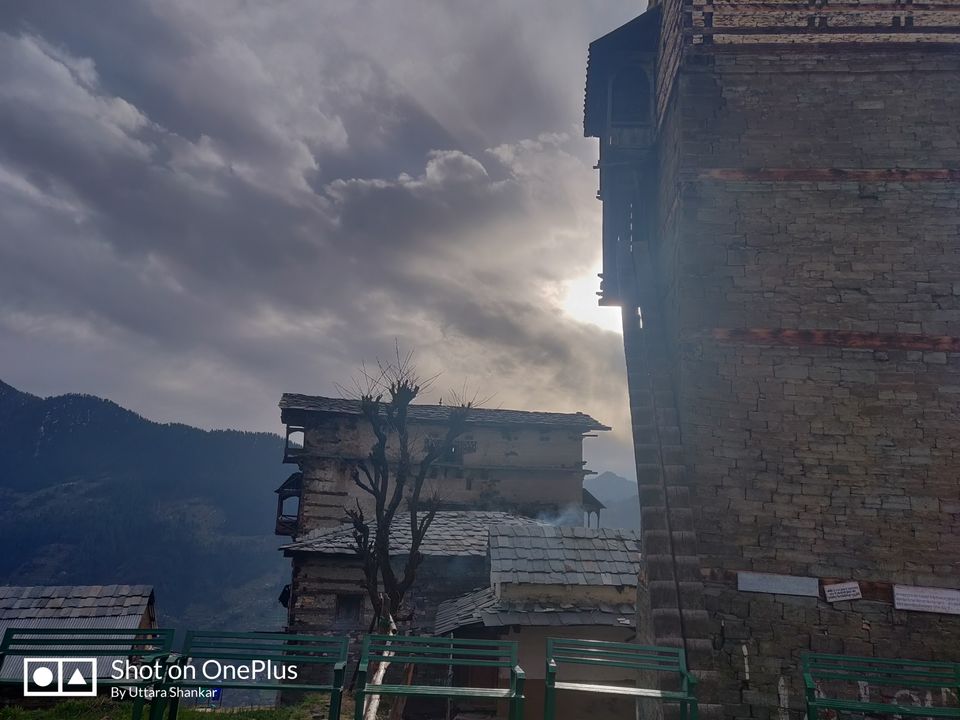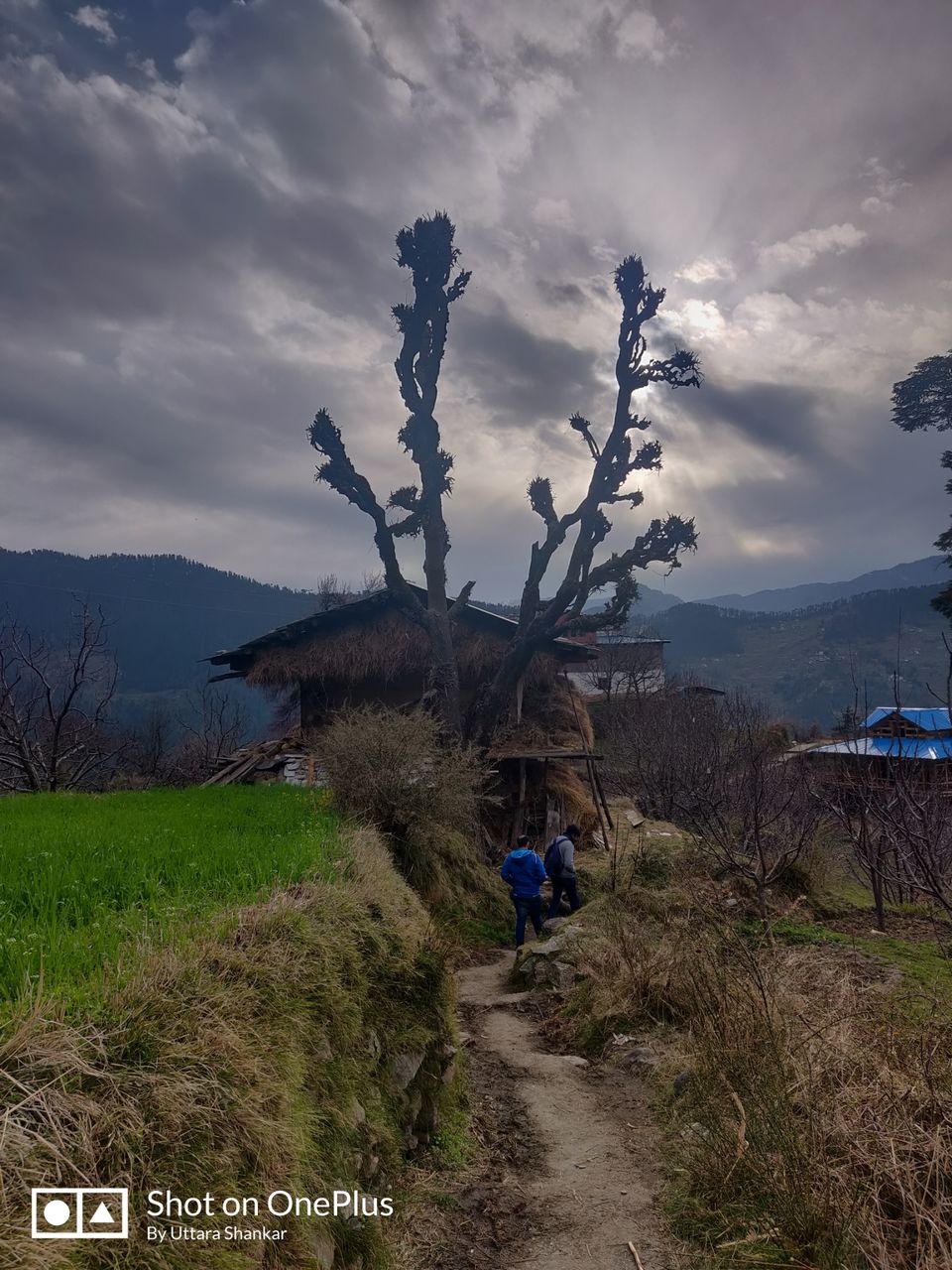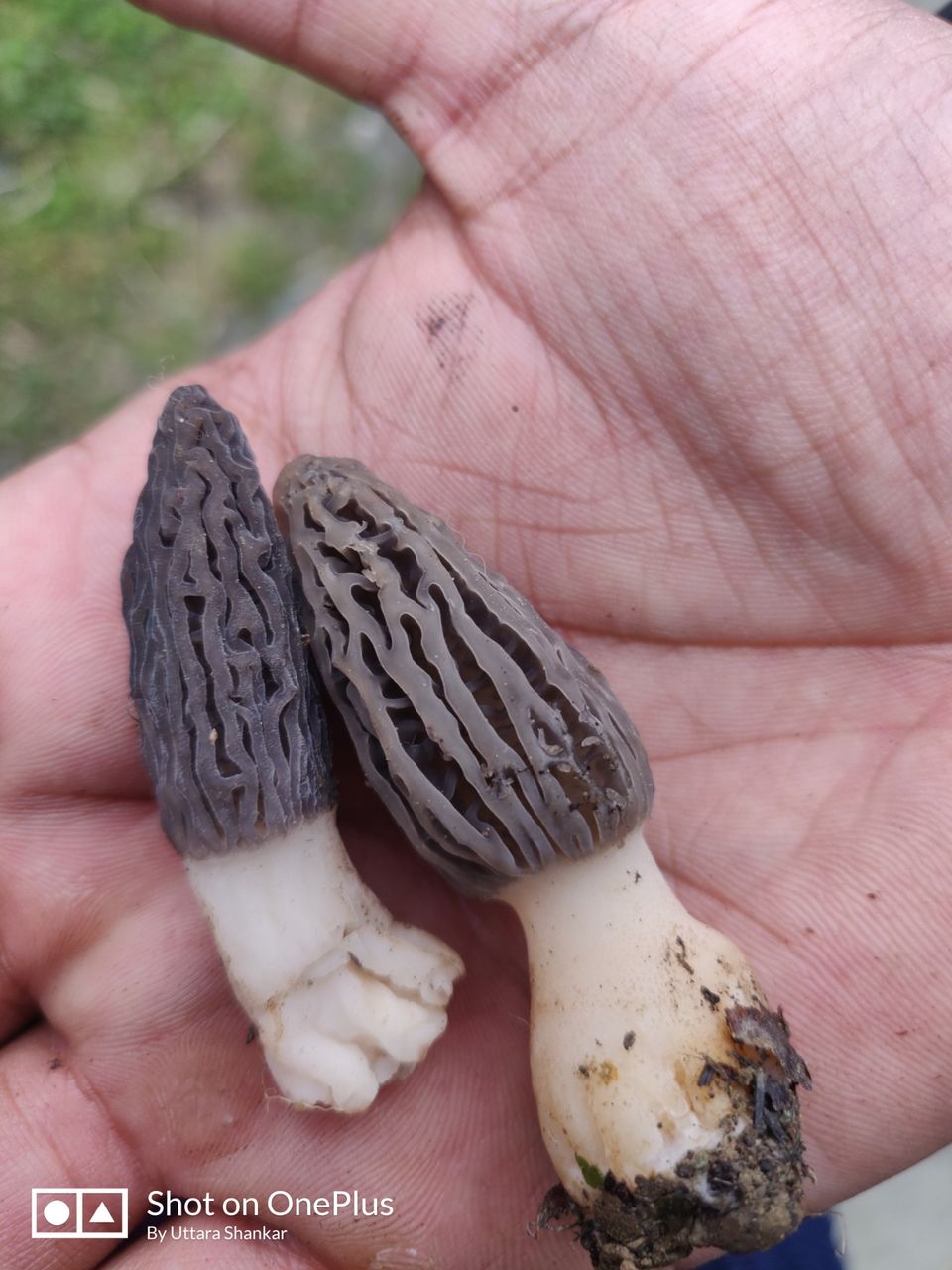 It was the day of our departure and we had one heck of a long trip! We started in the morning itself and drove back with a pretty heavy heart but made sure to spend some time near the gushing Tirthan river before we headed back to Delhi! Goodbyes are difficult and we drove back with some happy memories that would be cherished forever and with a promise to come back to this paradise called 'Jibhi'...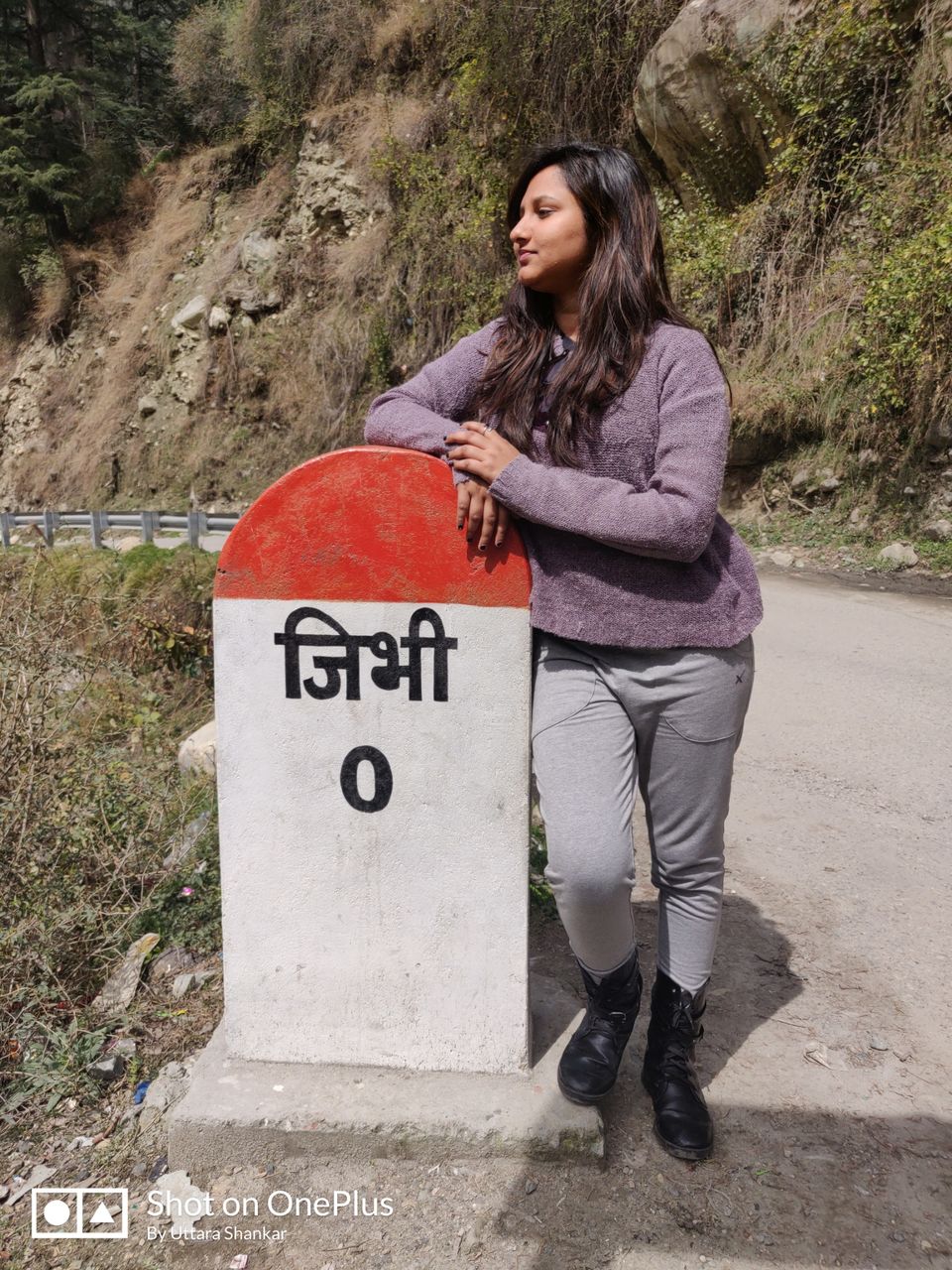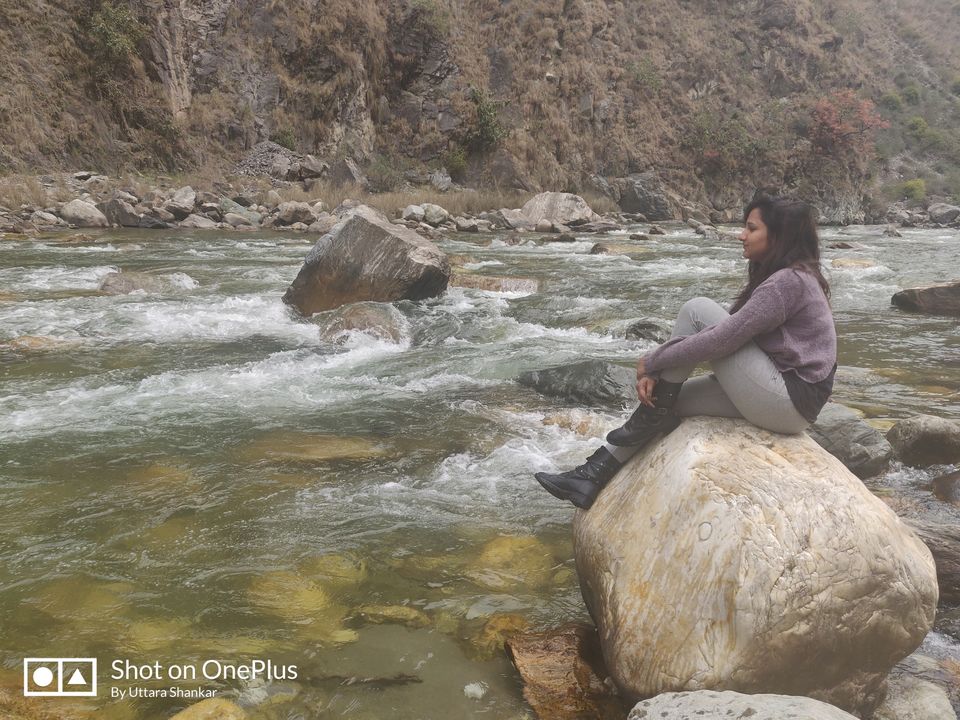 How to reach Jibhi?
Its a 12-hour journey from New Delhi so if you can self-drive and reach through car that would be the best because you can stop anywhere as the sceneries are really beautiful. Or else you can take bus (HRTC Volvo) upto Aut and can have cab arranged from there uptil your homestay. Homestays mostly provide cab facility!
P.S.- Please please it's a request if you visit Jibhi or any other place, kindly do not throw garbage/ pollute the place in any form since its really untouched and should remain like that!