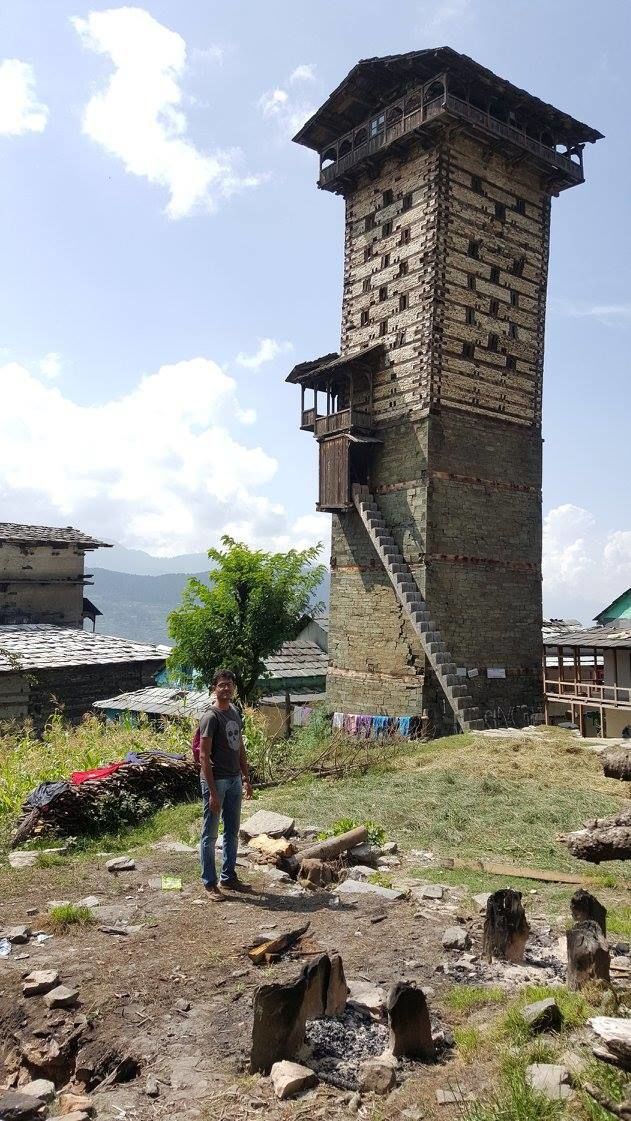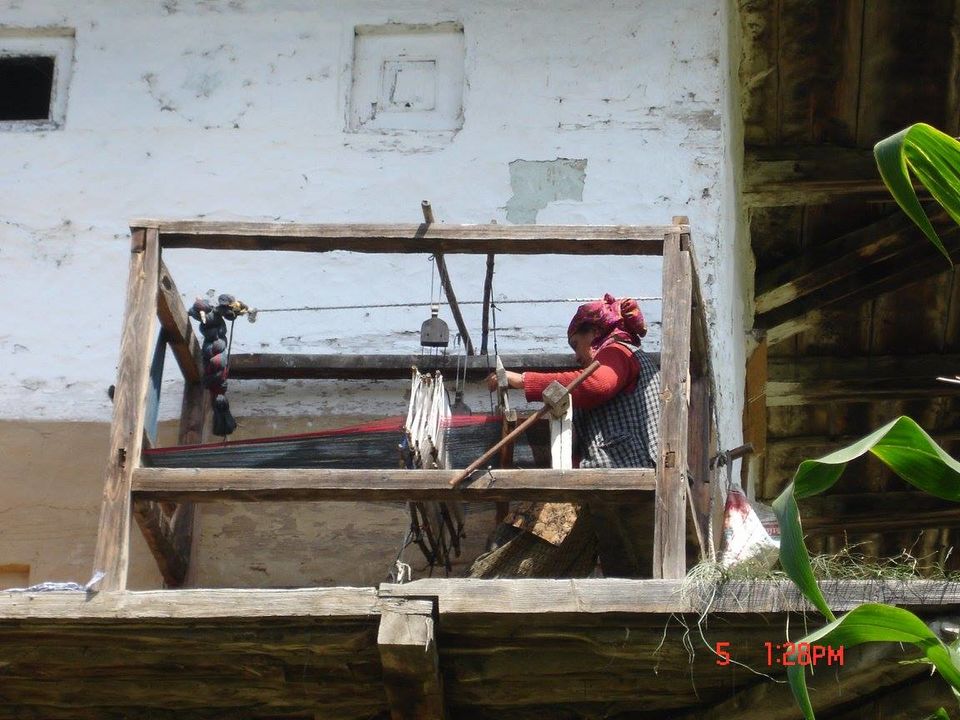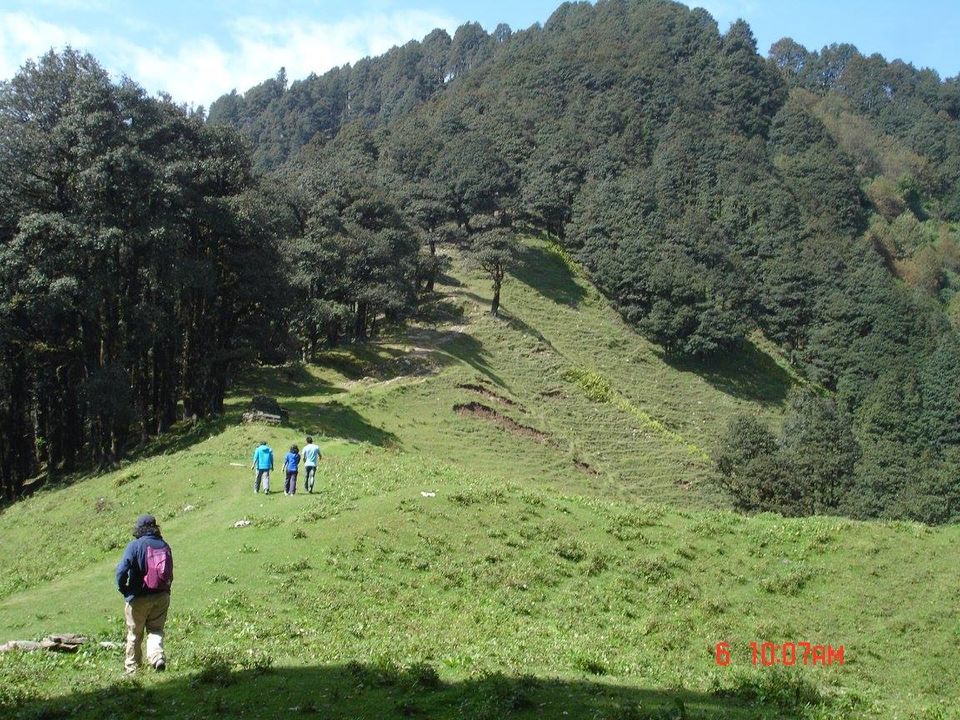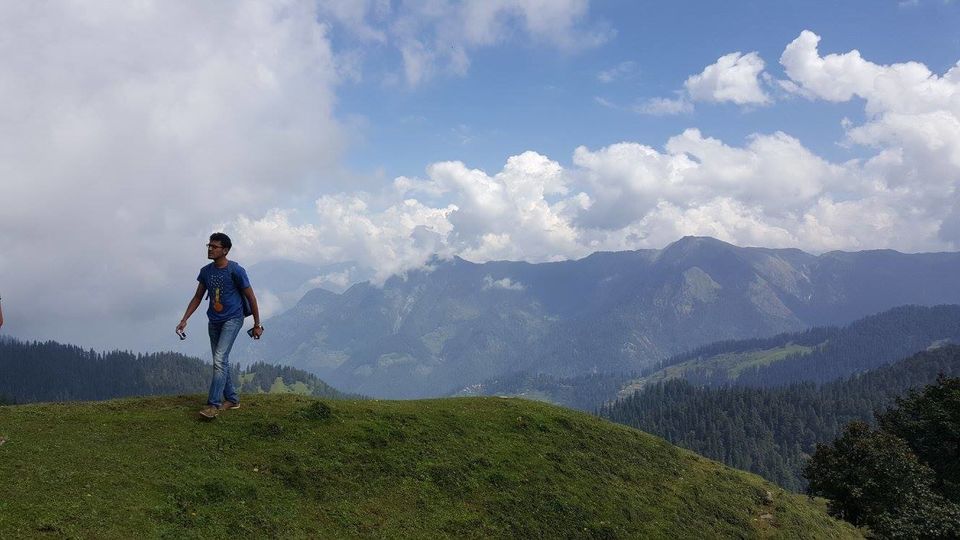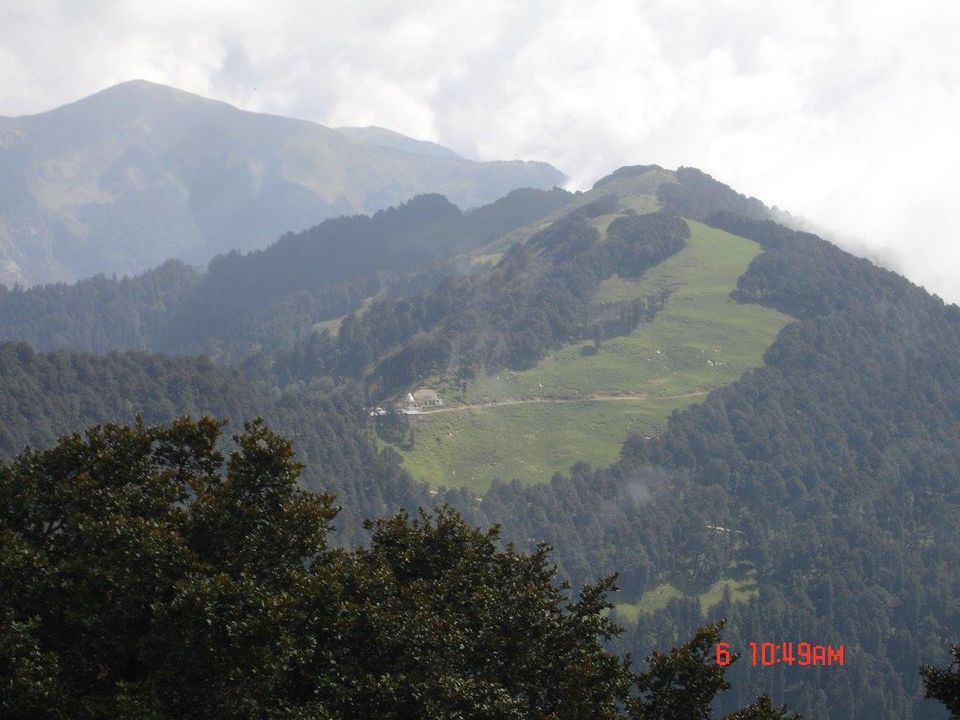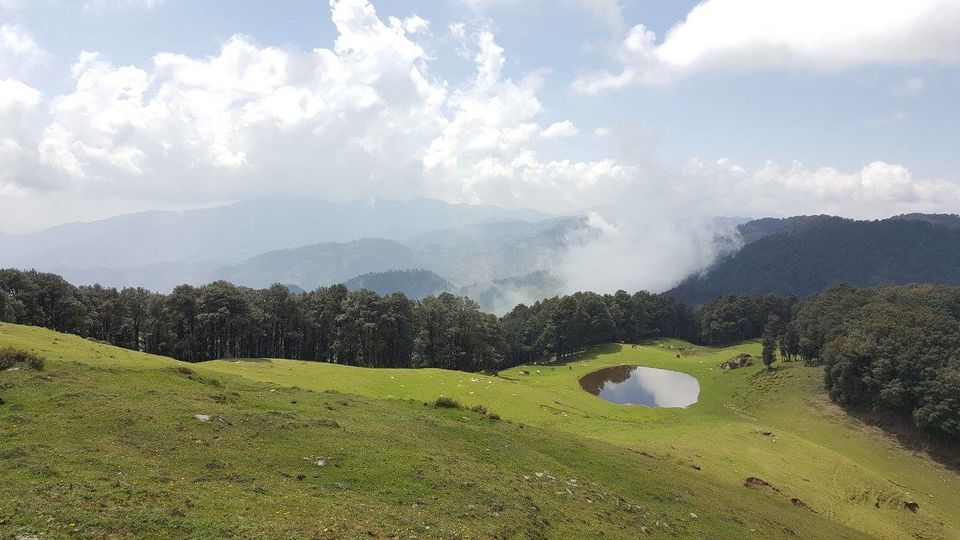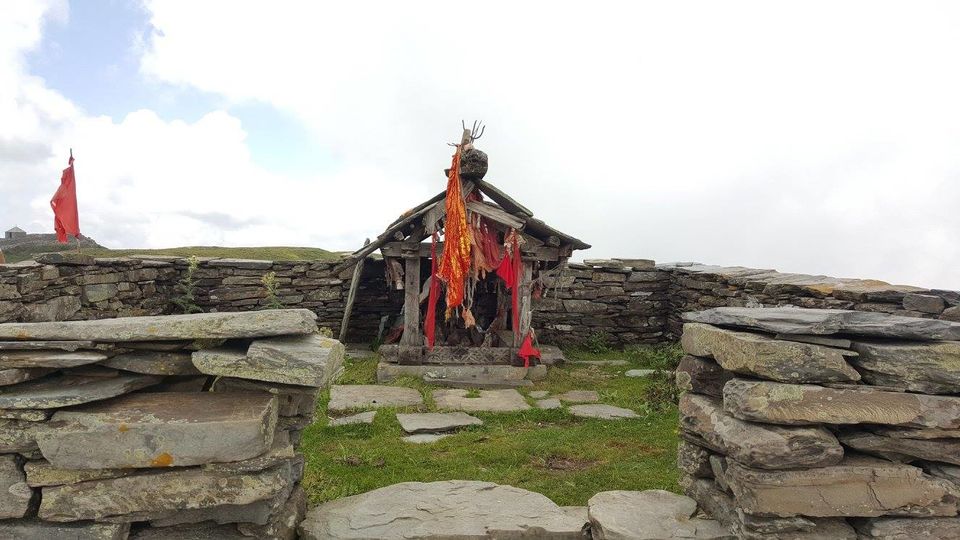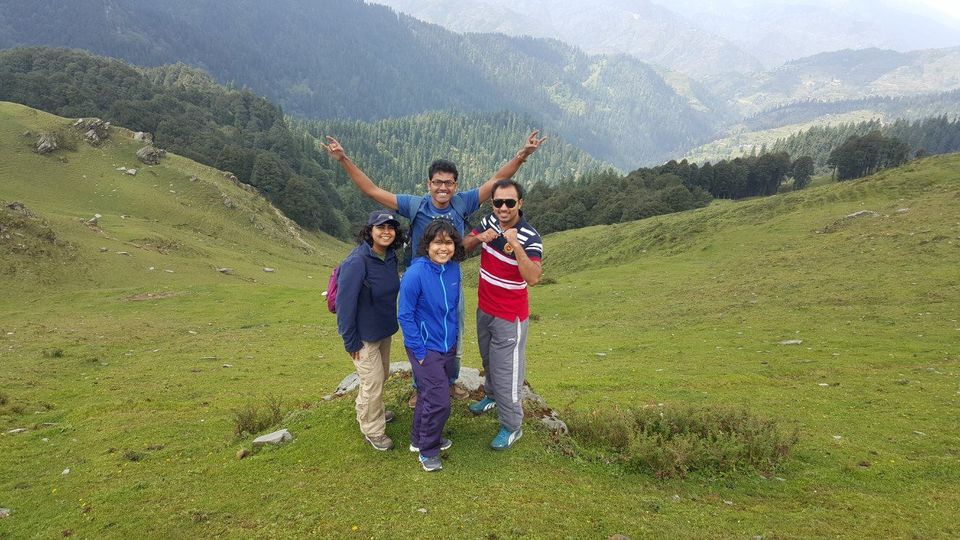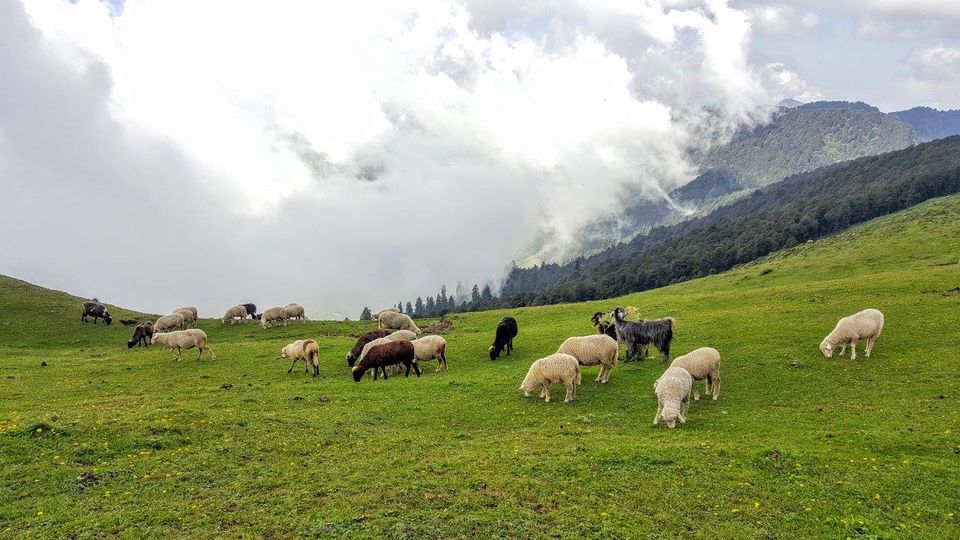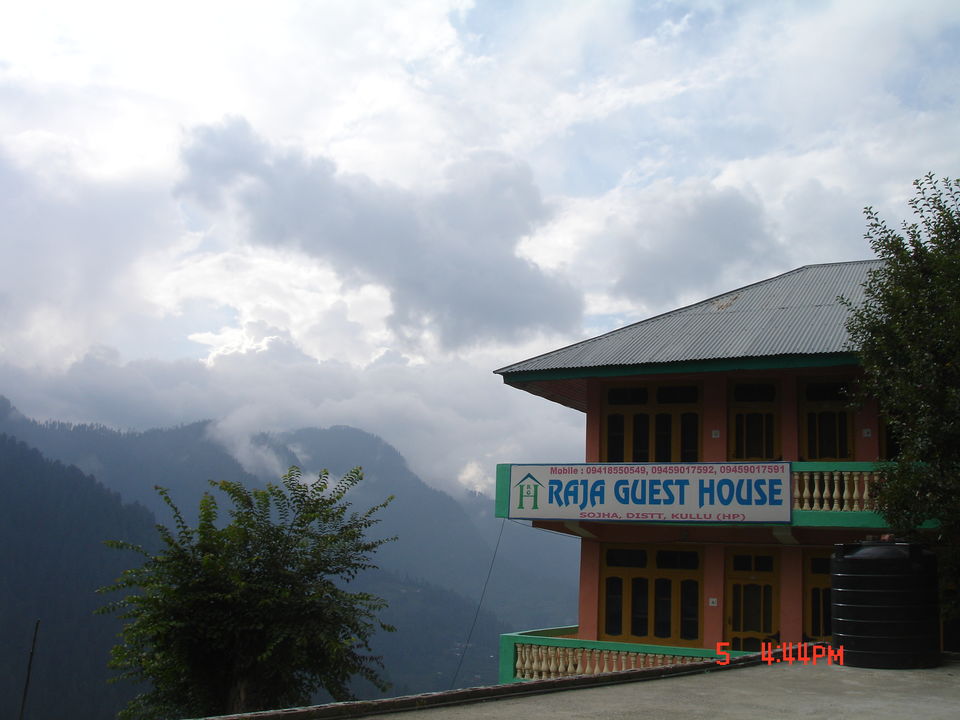 It's funny to see people's expression when you iterate the name of a place as uncommon as that of Sojha (or Shoja as the name appears on Google maps). At a slightly higher altitude to Jibhi, Sojha provides magnificent views of the valley covered in pine trees and mist. More so it enjoys the proximity to Jalori pass which is the starting point for the trek to Serolsar lake and Raghupur fort. Having covered the lake on my previous visit to Jibhi, this time around I intended to visit Raghupur fort and Chehni Kothi. While standing at Jalori pass you get a glimpse of Raghupur fort on the distant hill which appears quite far but as per the locals it's not more than 4km trek. Chehni kothi on the other hand is an architectural marvel in itself.
Luckily we got seats on a bus from Majnu a Tila having missed our booked HRTC bus from ISBT KG due to a friend being late. Why don't people understand that you live in India and ½ hr statistically doesn't actually mean ½ hr even if it's the metro! It's better to keep some buffer. Never mind! Once the journey starts all these mis-happenings fade away. We got down at Aut (before entering the tunnel) and boarded a local bus bound for Banjar. There, at the taxi stand I asked around and a certain Mr Omi was ready to take us but before, we took a recess to satiate ourselves.
After lunch, we started for Chehni. Man the guy can talk. Our driver Mr Omi started conversing with us and in no time we bonded well. Though 90% of the time it was he who talked and we listened. Stories, people, places anything and everything that comes to this guy's mind, his childhood and first crush, he'll share with you. Cracking some good jokes in between as well. Within half an hour we reached Bagi which is the starting point of trek for Chehni. At Bagi there is Shringa Rishi temple, built out of wood in traditional pagoda style architecture that is typical to Himachal Pradesh. There are couple rooms on the ground floor where you can keep your belongings and even stay if you wish to. There are two storeys in this temple. The staircase connecting them is a bit cranky. The idol is kept on the second floor where the puja is done. The priest blessed and gave us prasad, desi ghee halwa!. We sat on the balcony, pleasuring in the cool mountain breeze. After idling for a while, we started the trek which is hardly 1.5kms. On the way, there are apple orchards and corn fields. I tasted green apples for the first time and never have I lusted on an apple before. The corns were also very soft and sweet. The village folk are very kind hearted and let you have as much as you like. On the way, we also received couple nashpati's (pear) each from an old man who just happened to see us; he graciously took them out from his bag like a Santa. The energy level for our trek was supplemented by such generosity and ofcourse from the vitamins provided by the fruits.
Around 1500 years old, Chehni fort is built out of stone and wood. Initially there were 15 stories, but after the earthquake of 1905, only 10 storeys are left which are still alive as ever with a bit of reconstruction done. There are sign boards put up on the wall of the fort with messages that it might be dangerous to get up and you climb it at your own risk but then people have done it and say its safe. This is a regret I have from the trip. To enter the tower you have to wear a dhoti instead which villagers will provide. A long staircase (mind you with no side railing) will take you to the main entrance of the fort. From the top level, you have a 360d eagle eye view of the valley all around from a height of ~20m. In one of the house in the vicinity, a lady was making pattu; made out of woolen a winter wear for the women. We envied her workplace.
We returned back, took our belongings and headed to our stay at Sojha i.e, Raja guest house. This time our driver was Mr Deepu, Omi's brother. The guest house is warm and comfy, with wooden interiors. Sit back and relax in the balcony with a cup of tea and some snacks and soak in the mountain view offered. The greatest joys in life lie in the simplest of things. Next day we called Deepu and he took us to Jalori pass. He accompanied us willingly showing the way for the trek. It was only because of Deepu that we could reach, else we surely would have landed at some villager's house when we thought of taking a diversion to the left. The gradient is a bit steep but the views along are so stunning that the painstaking effort is worth it. Trek goes through a foresty area initially and you might chance upon some wild flowers and berries. Don't eat them ofcourse. After roughly two hours we reached Raghupur. The place is at a breathtaking 12000ft. There are lush green meadows all around and clouds at your feet with the beauty of the peace filling the space. The landscape is so perfect, you ought to be there to feel the surreal. Words are insufficient to describe it. A fort used to be here which was built for a king for his leisure visits. These were built like small castles taking around 10 years with stones being brought by mules over that time frame but all that remains now is pile of stones bounding temples. There are numerous ponds with different kinds of flowers. You can see sheep and horse grazing with their shepherds. The wind speeds are high enough to bring a chill. Even the birds find it difficult to fly; one bird got stuck in a position no matter how hard it flapped its wings. Felt pity for the little creature. The wind occasionally bring the clouds closer touching the grasslands. You know you are already 'high' up there. Deepu popped the idea of camping here and said he would arrange all the requisites if we ever wish to visit again. Raghupur was probably the highlight of the trip and YES we would definitely want to visit again. & CAMP!
Contact Deepu - 08627983234
Contact Raja Guest House - Elu Ram ji - 09418550549, 09459017592