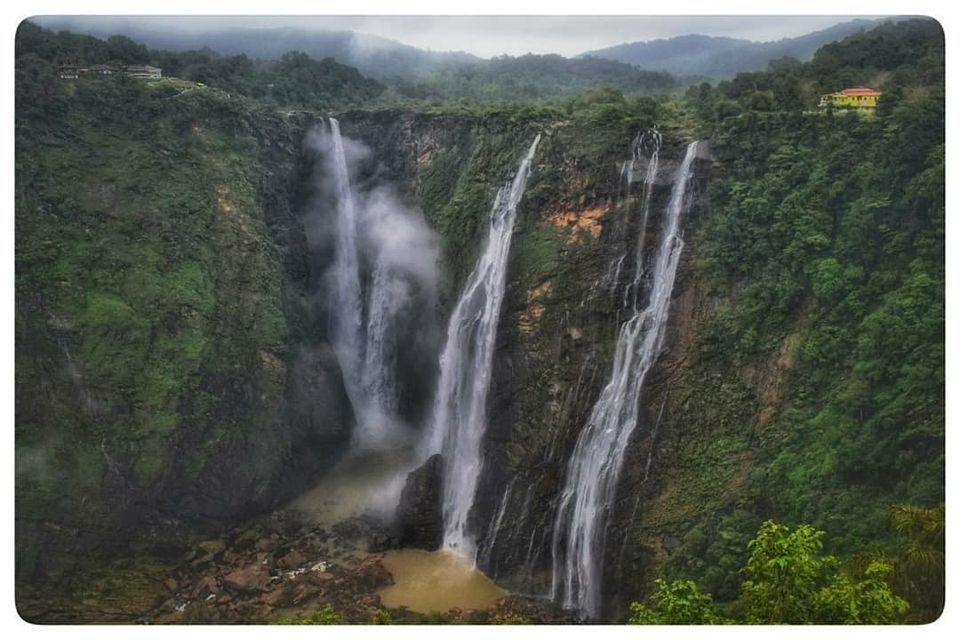 At roughly 1:30 pm I decided to try going to Jog falls from Agumbe. I checked out from Dodda Mane,Agumbe, boarded the bus to Tirthalli, and cancelled my Agumbe-Bangalore reservation on the way. Time was of the essence here, since Agumbe to Jog falls is a 3 hour journey, and the waterfall complex closes around 6:30-7 when it gets dark. A few people that I asked, did advise me against going there so late, but I anyway decided to take a chance. And that turned out to be a very good decision.
To go from Agumbe to Jog Falls, you need to take a bus till Tirthalli which takes around 45-60 minutes. After getting down at Tirthalli, you need to take another bus to Sagara, which will take about 2 hours. From Sagara, there is a direct bus to Jog Falls covering around 25 km in 30-40 minutes.
I managed to reach the waterfall just in time to enjoy the view at 5:45 pm. And was able to take some great shots of the waterfall before it started raining around 7 pm. The waterfall, was mesmerising, to say the least. Have a look.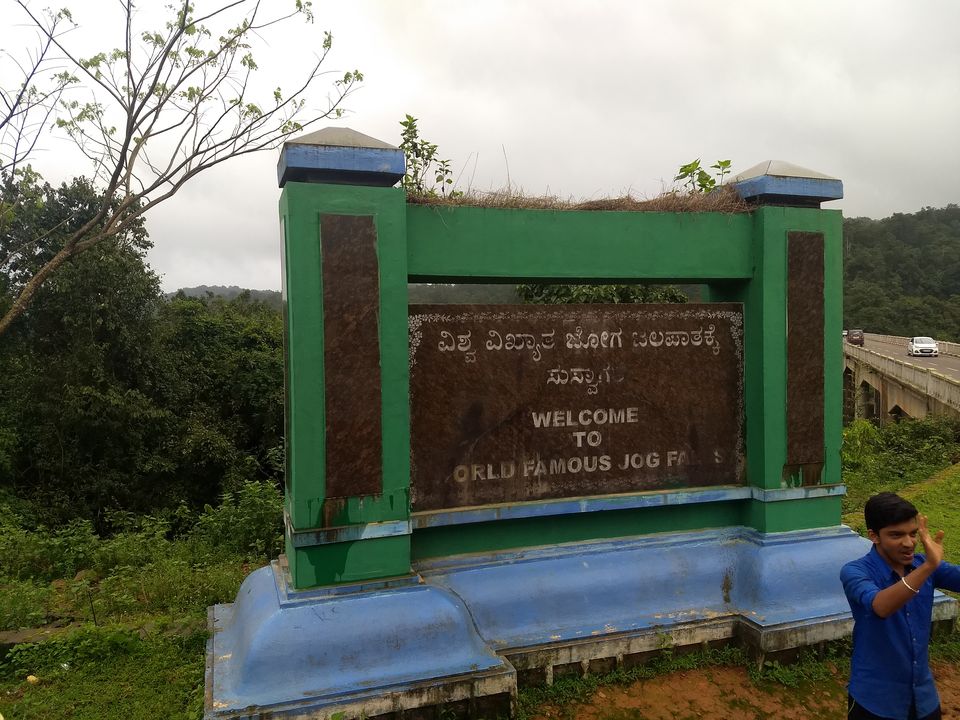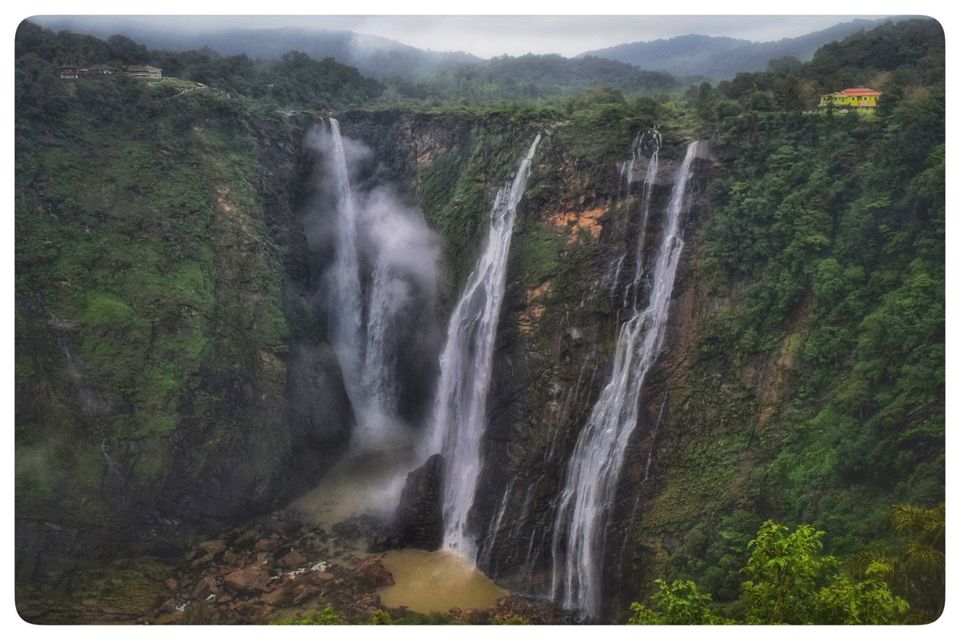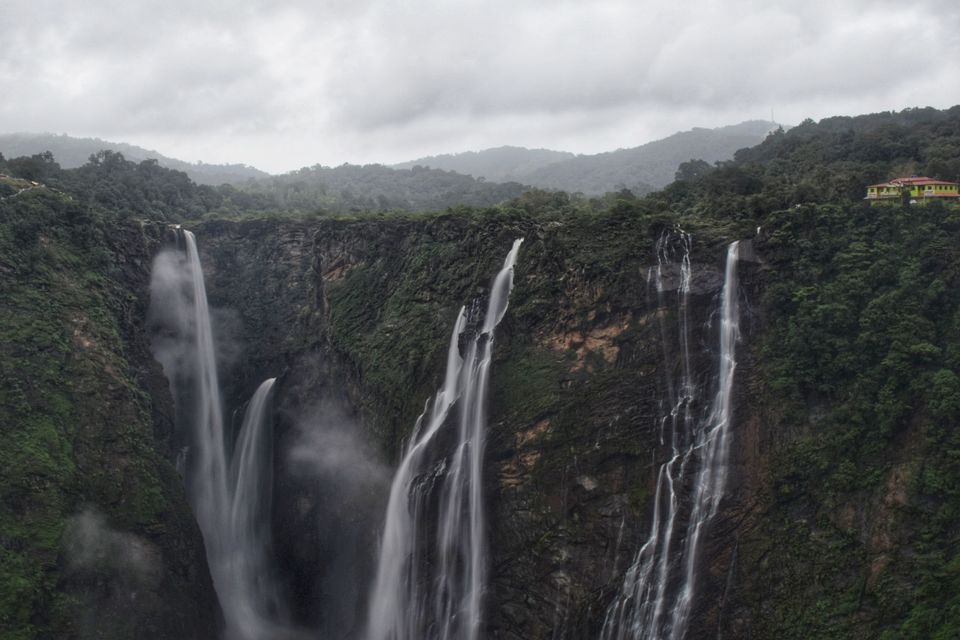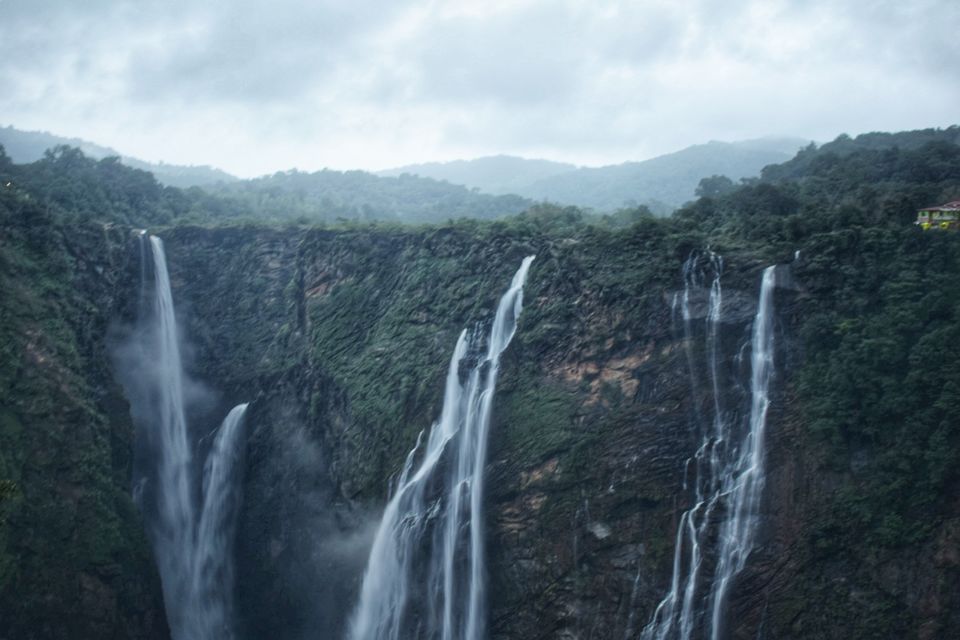 Tips & Tricks
1. There are also quite a number of treks that go upto various view points of the waterfall. You might want to check them out.
2. Try reaching the place before 4 pm so you can go to the bottom of the waterfall as well. The gates to the path are closed after 4 pm.
3. There are a lot of buses to Jog from Bangalore. Direct buses operate till Shivamogga and Sagara, and one bus even goes upto the Jog Falls area.
Cost: I've only included transportation cost from Agumbe to Jog and back to Sagara. Various eating options are available in Sagara, Jog Falls complex etc.