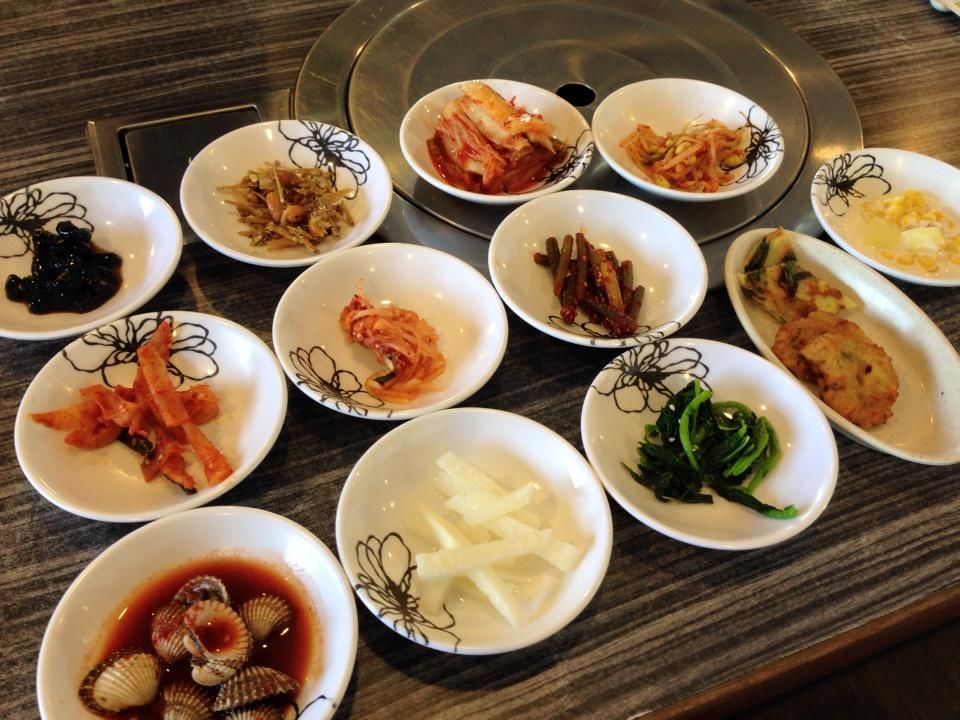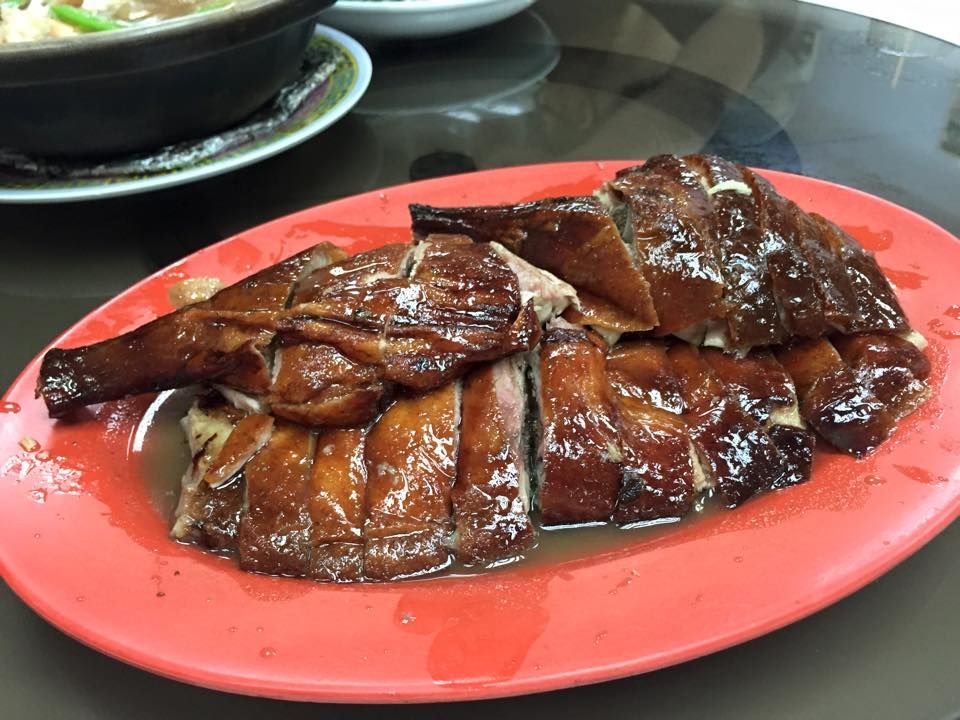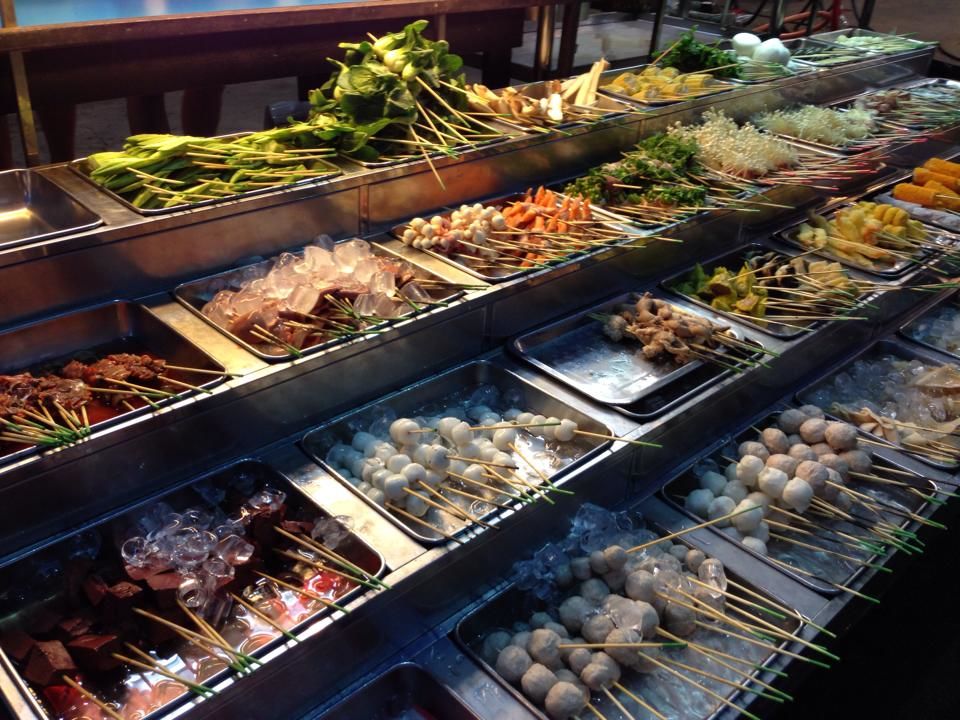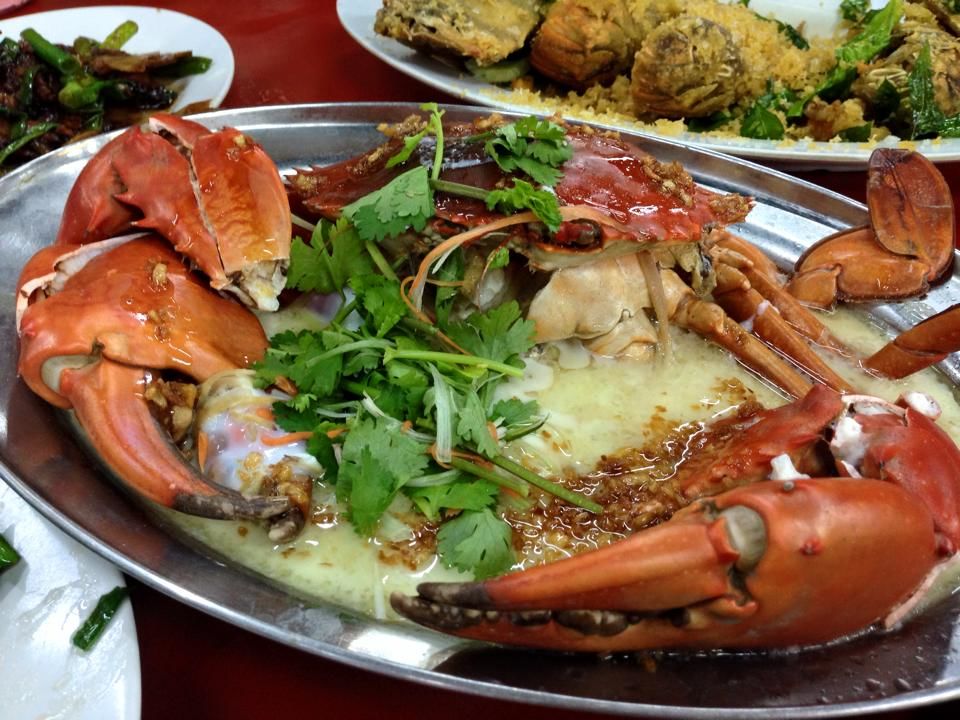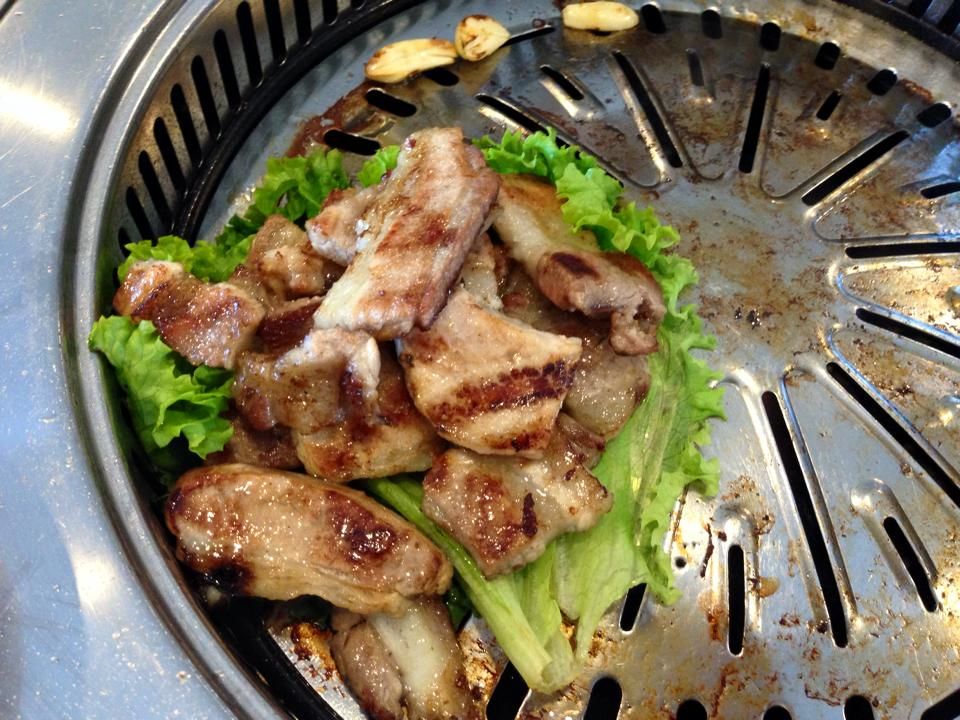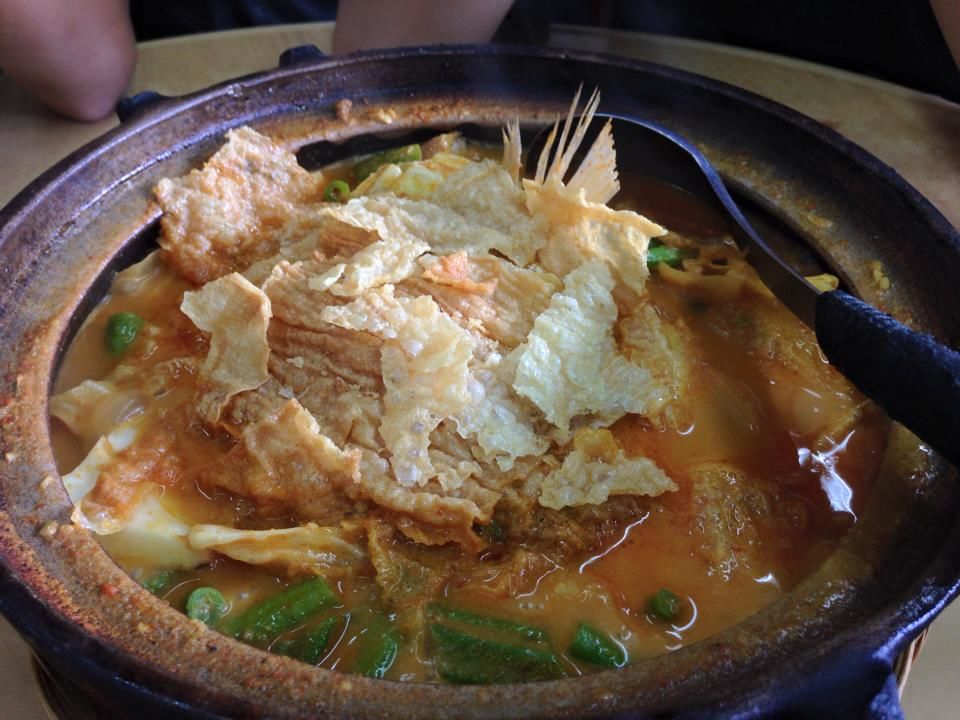 1. Restoran Kam Long
Located at a convenient spot near City Square Mall Johor has attracted the stomach of many. With the use of fresh red snapper fish head as the main ingredient accompanied with generous serving of cabbage, lady fingers, long beans and fried beancurd skin, cooked in a claypot over strong fire upon ordering ensure each pot is served to their customer bubbling piping hot and fresh. The fish meat is firm and fresh; and their gravy is full of fragrance from spices and sweetness from coconut milk giving some kick to the overall spiciness level. Don't underestimate the power of this Curry Fish Head, it easily attracts a 45min-1hour queue just for it. But good food are worth waiting for right!
Address: 74, Jalan Wong Ah Fook, Bandar Johor Bahru, 80000 Johor Bahru, Johor, Malaysia
2. Restoran Ya Wang
Boldly claimed to be the consultant for Singapore Dian Xiao Er, how good must that be right! They have 2 kind of ducks – Herbal and Pipa Duck. I like how crispy the Pipa duck was but find the meat a bit too tough. Herbal duck on the other hand was really good, i like the strong herbal taste and the delicate meat they have that is firm yet not tough coupled with a lightly crisp skin. The essence of the herbal could taste right through by just eating the duck alone. And the best part to it is, it's at least half the price of Singapore's Dian Xiao Er! Ya Wang is located a little further away from the City Sqaure Mall, probably a 10 mins walk from it.
Address: No. 28, Jalan Segget, Johor, 80000 Johor Bahru, Malaysia
3. Jang Won Korean Food
Jang Won is quite a hidden gem in Johor, seems like many but not yet many people might have know of this place probably due to it's location. We took a taxi to Stulang Laut area, which is just a quick 5-10mins drive from City Square Mall and will probably cost only RM6-8. What's so great about this place? First, the environment was air-conditioned and spacious and second they have quite a variety of food to choose from ranging from Korean BBQ, Jjigae to like Pancakes, Bibimbap, Seafood etc. They have both Combo sets or Ala-carte items you can choose from. Prices were decent given the portion size and quality of food, around RM25-50 for BBQ items, depending on the types of meat you ordered, RM15-30 for other kind of food, almost at one third to half the price of Singapore. For any mains you ordered, it comes with 12 variety of sides that are re-fillable and a steamed egg! Also, the staff there will help you BBQ your meats, so you can basically just concentrate on the delish foods that are served right infront of you. For BBQ, the meats have good marination and it's not too tough and chewy and for the Jjigae, it's good for sharing between 3-4 people, the soup base is thick and flavorful with loads of ingredients in it. We ordered 2 meats for BBQ (Pork Belly which is surprisingly not too fatty! and another Pork) + Kimchi Jjigae which only cost us around RM70+/-! The meal is really value for money i would say! And there's free ice cream after meal too. The staff were really friendly too.
Address: Johor Bahru Town K3-211, Kompleks Perniagaan Taman Stulang Laut, Jalan Ibrahim Sultan, Stulang Laut, Johor, 80300, Malaysia
4. Lok Lok Stall Behind Taman Sentosa (Near a Shell Petrol Station)
Along the stretch with the famous Restoran Ah Piaw Wanton Mee and Abalone Noodle, with loud music pumping away into the night is one of the popular supper place. I always like to go there for some Lok Lok after a seafood dinner at Taman Sentosa, otherwise feels a little incomplete to my meal. They have loads of variety, from veggies, to balls, to meats, to internal organs, to seafood and more! The sticks are tagged to various color which will correspond to the pricing stated on the board. Most of the items will be deep fried and dip it into the sauce of your choice, and it's good to go into your mouth!
Address: Jalan Keris, Taman Sri Tebrau
5. Taman Sentosa Seafood
What you can't miss is definitely the cheap yet not comprising on the quality SEAFOOD FEAST! Prices are all at almost half price of what you need to pay in Singapore. These are the top 2 recommended must try seafood from me – Steam Crab – To taste the original sweetness of the fresh crab ; Salted Egg Yolk Crayfish – The sauce is so finger-licking good and addictive! Other than that, just order your favorite dishes! The food there are generally fresh with decent portion size.
Address: Jalan Sutera, Taman Sentosa, 80150 Johor Bahru, Johor, Malaysia
7. Hiap Joo Bakery & Biscuit Factory
Hiap Joo Bakery & Biscuit Factory is located in the same vicinity as Restoran Ya Wang. Expected short to long queue depending the time you're there. All their confectionery are freshly baked using Wood Fire. One thing that you cant miss from this bakery shop is their Banana Cake – it's so soft, moist and airy, rich in banana flavor yet subtle sweetness. Half box consisting of 4-5 slices for only RM4! Great for some tea time snack or morning breakfast!
Address: 13, Jalan Tan Hiok Nee, 80000 Johor Bahru, Johor, Malaysia