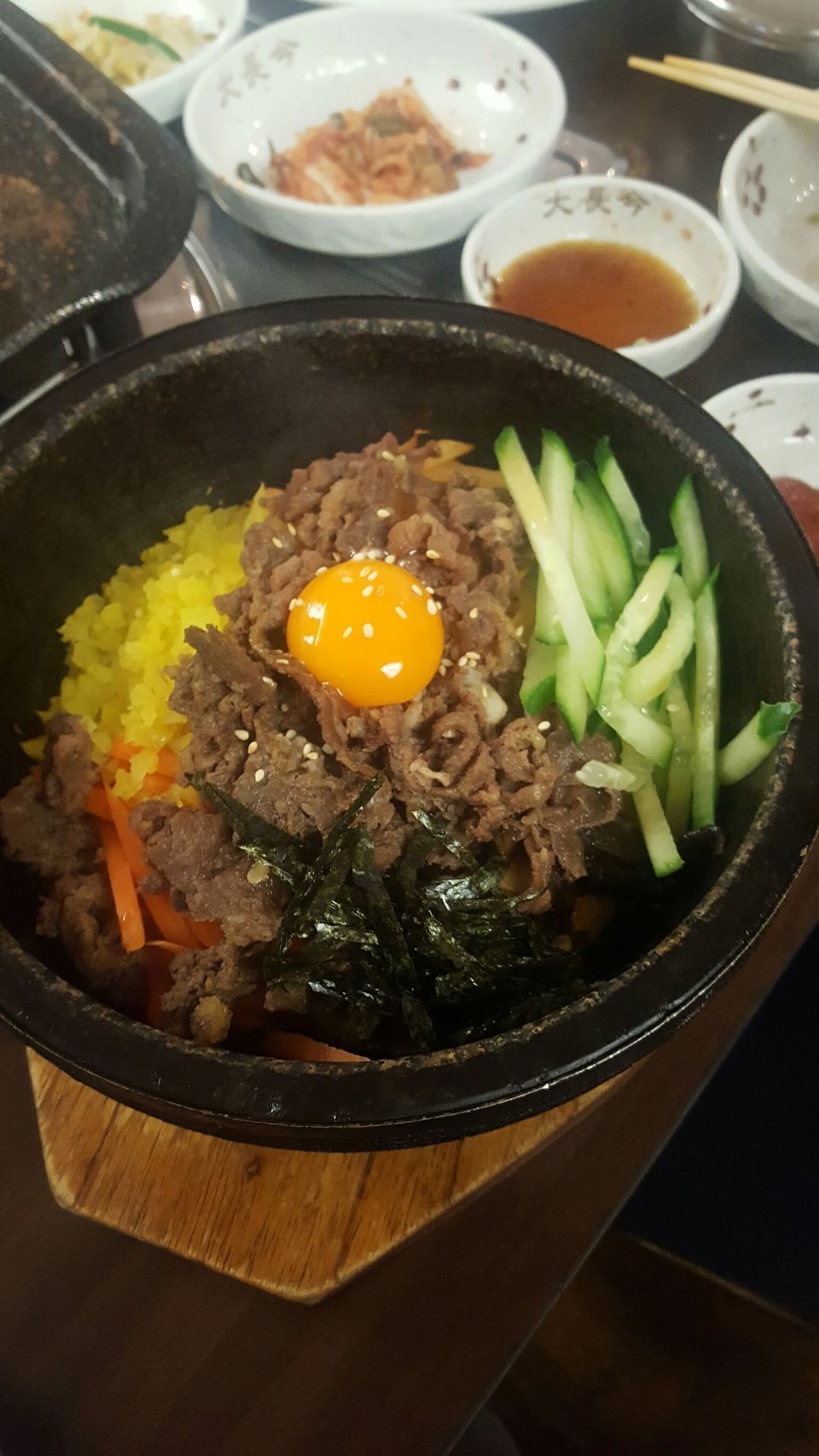 When my friends and I can't decide on a place, we always end up at a Korean BBQ or Korean fried chicken restaurant. Honestly, all the time! Well, this time the restaurant of choice was Dae Jang Geum Korean BBQ. The restaurant is located in the bustling Chinatown and is few minutes walk from Bourke St/Swanston St tram stop. We went there on a Thursday night and had to wait for around 10 minutes before we were given a table.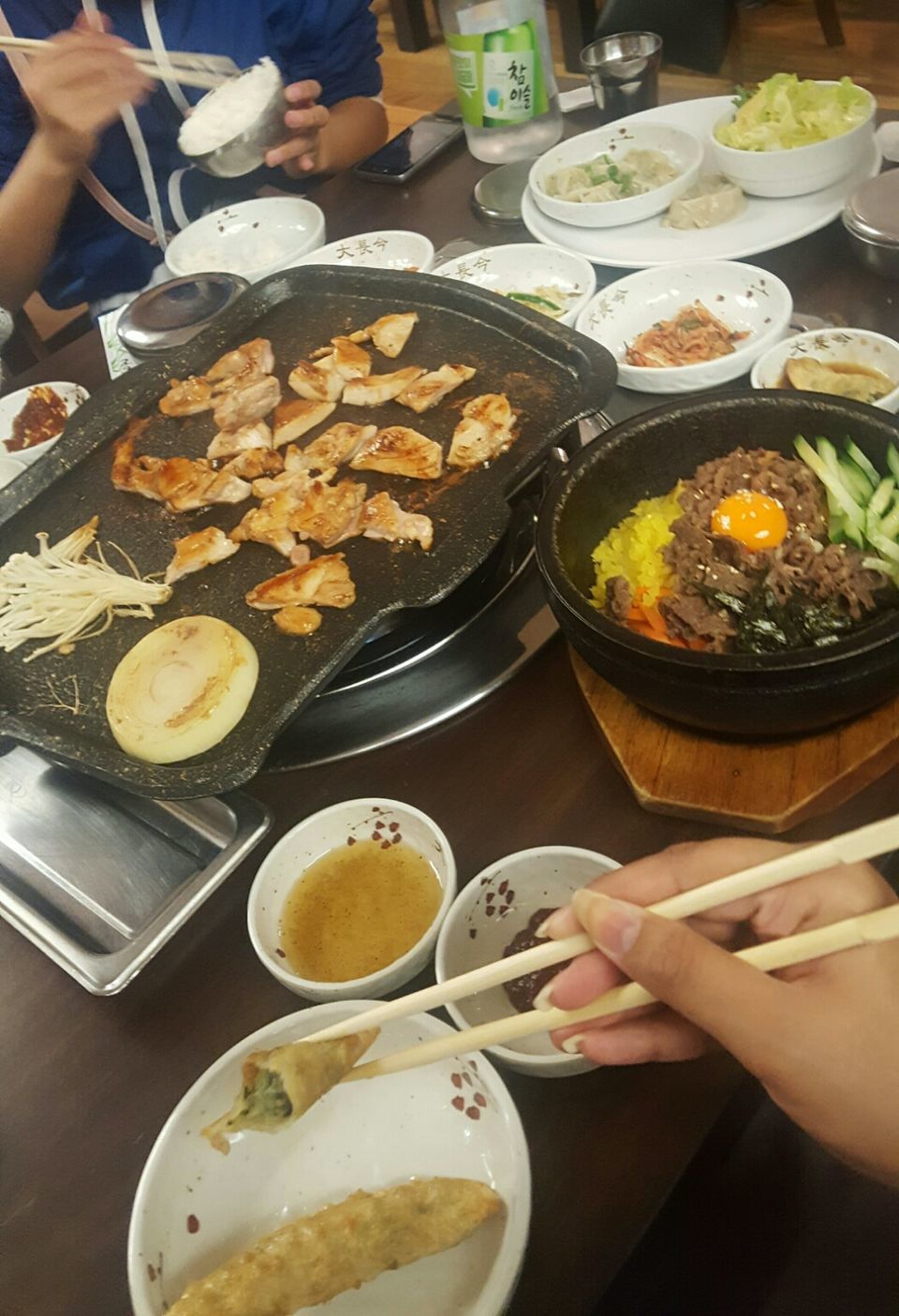 Instead of choosing our regular pork belly for bbq, we went for marinated beef and marinated chicken. Along with the meats, we ordered a serve of mixed dumplings and stone pot rice and vegetables with beef. In the meats, the winner was definitely marinated beef. Nothing beats pork belly but marinated beef could surely give it a tough competition. The beef just melts in your mouth. I love a good serve of boiled dumplings over fried dumplings. Unfortunately, the fried dumplings tasted better than the boiled ones. The boiled dumplings lacked flavour but the meat was cooked well. Coming to the stone pot, it was my other favourite after the marinated beef. The stone pot is true comfort food and fills you with warmth. Also, you have to mix it well before eating.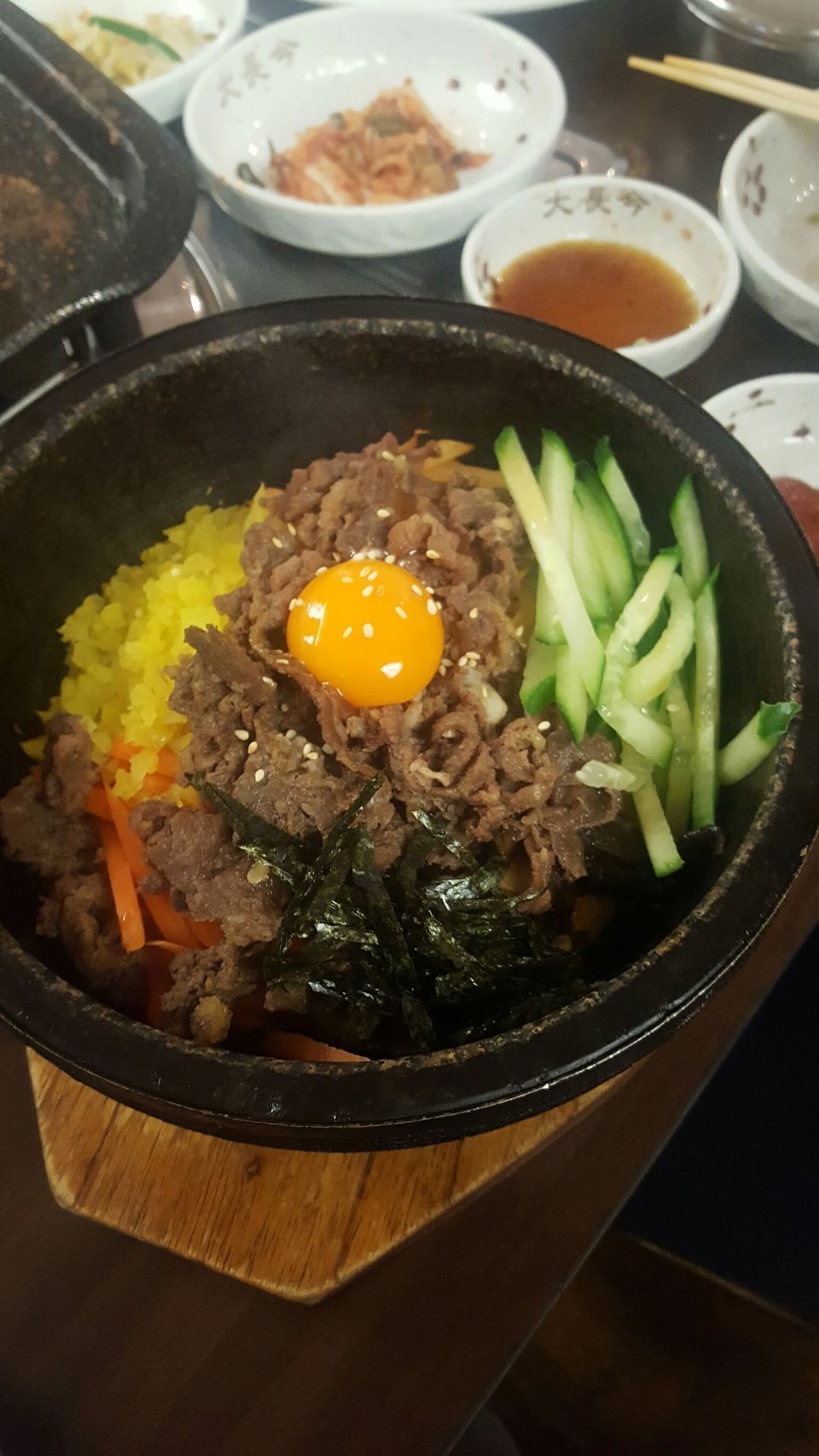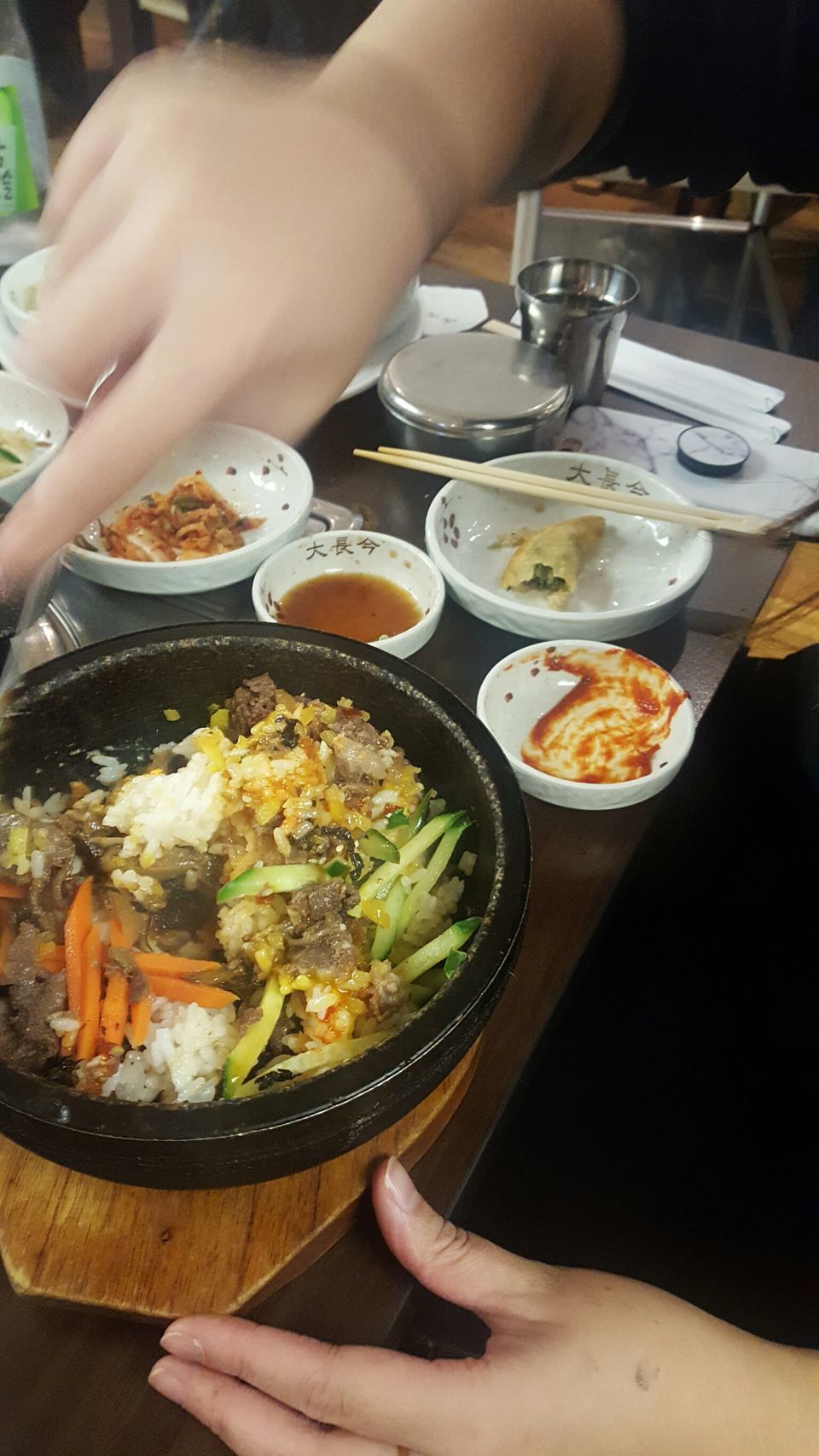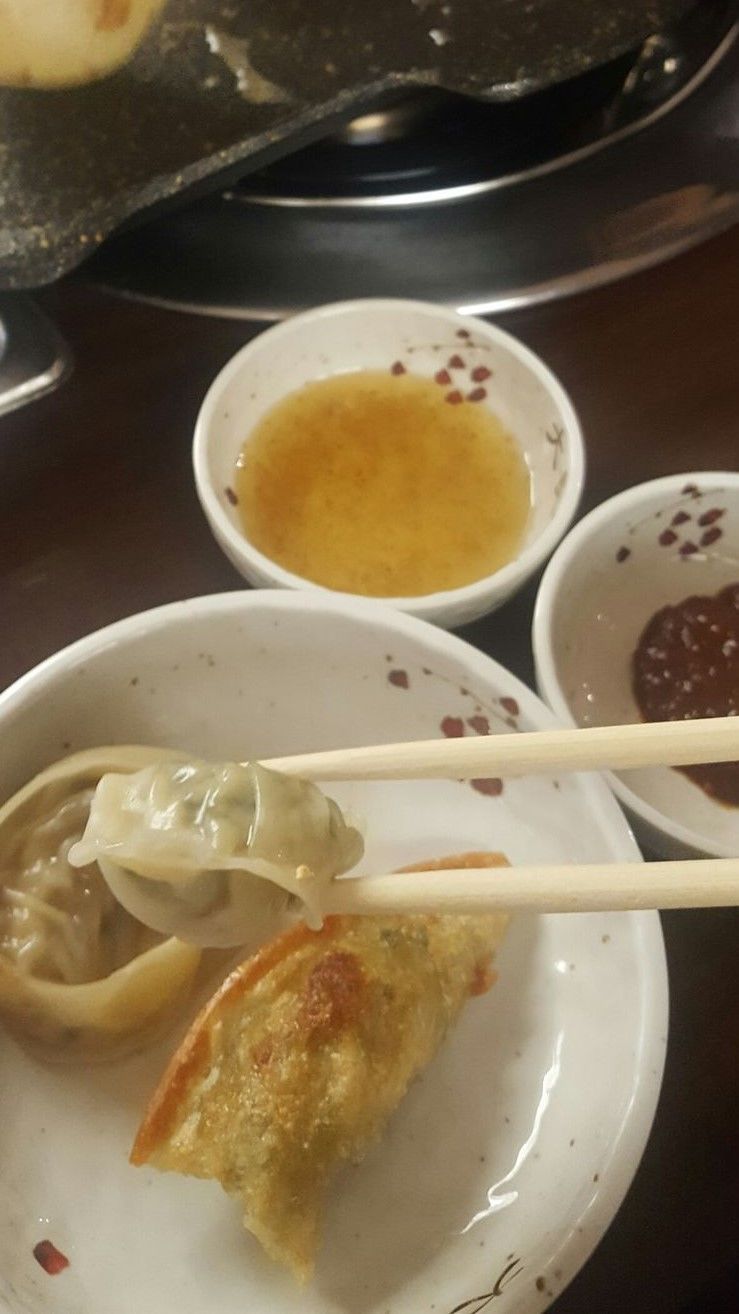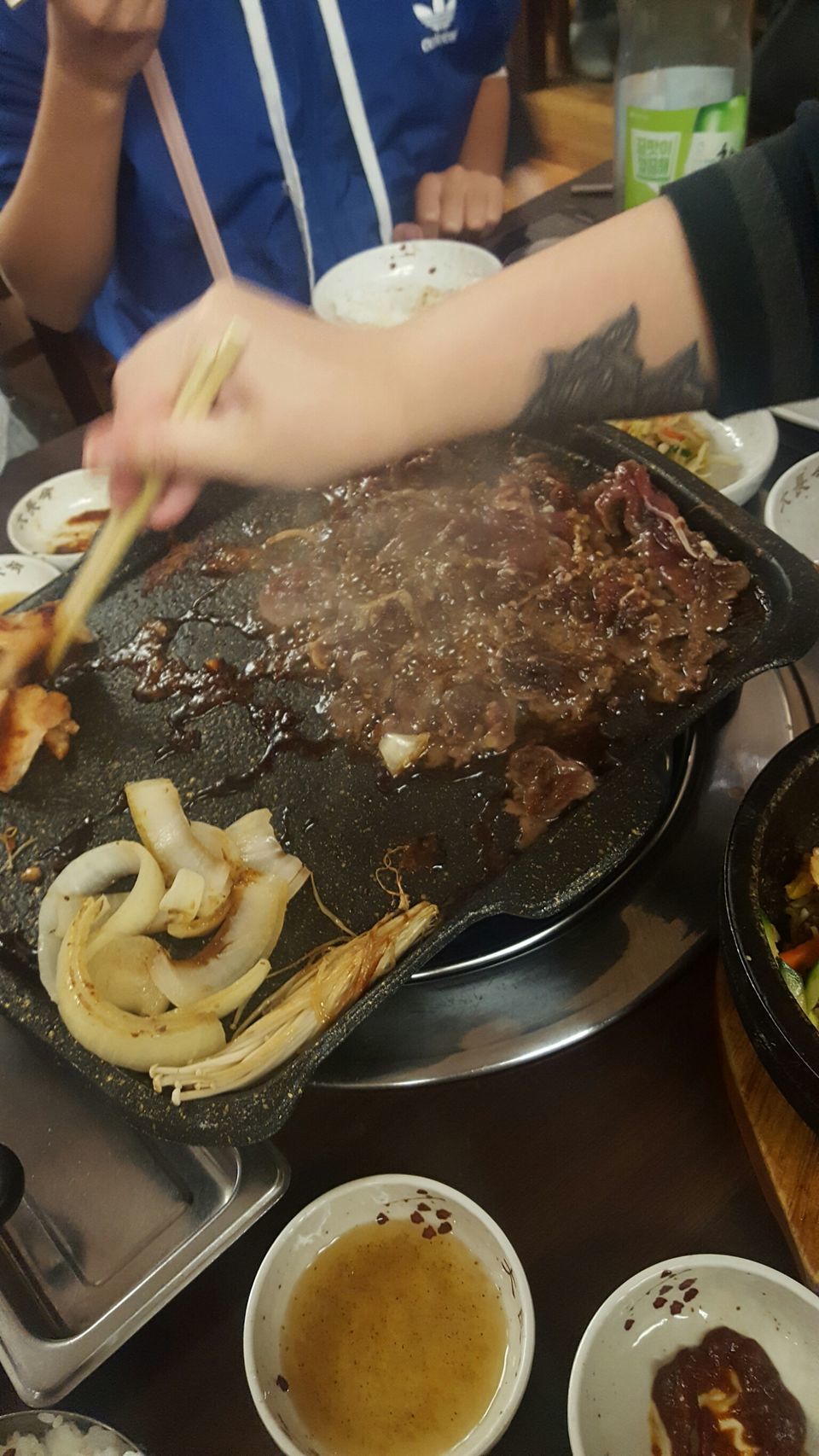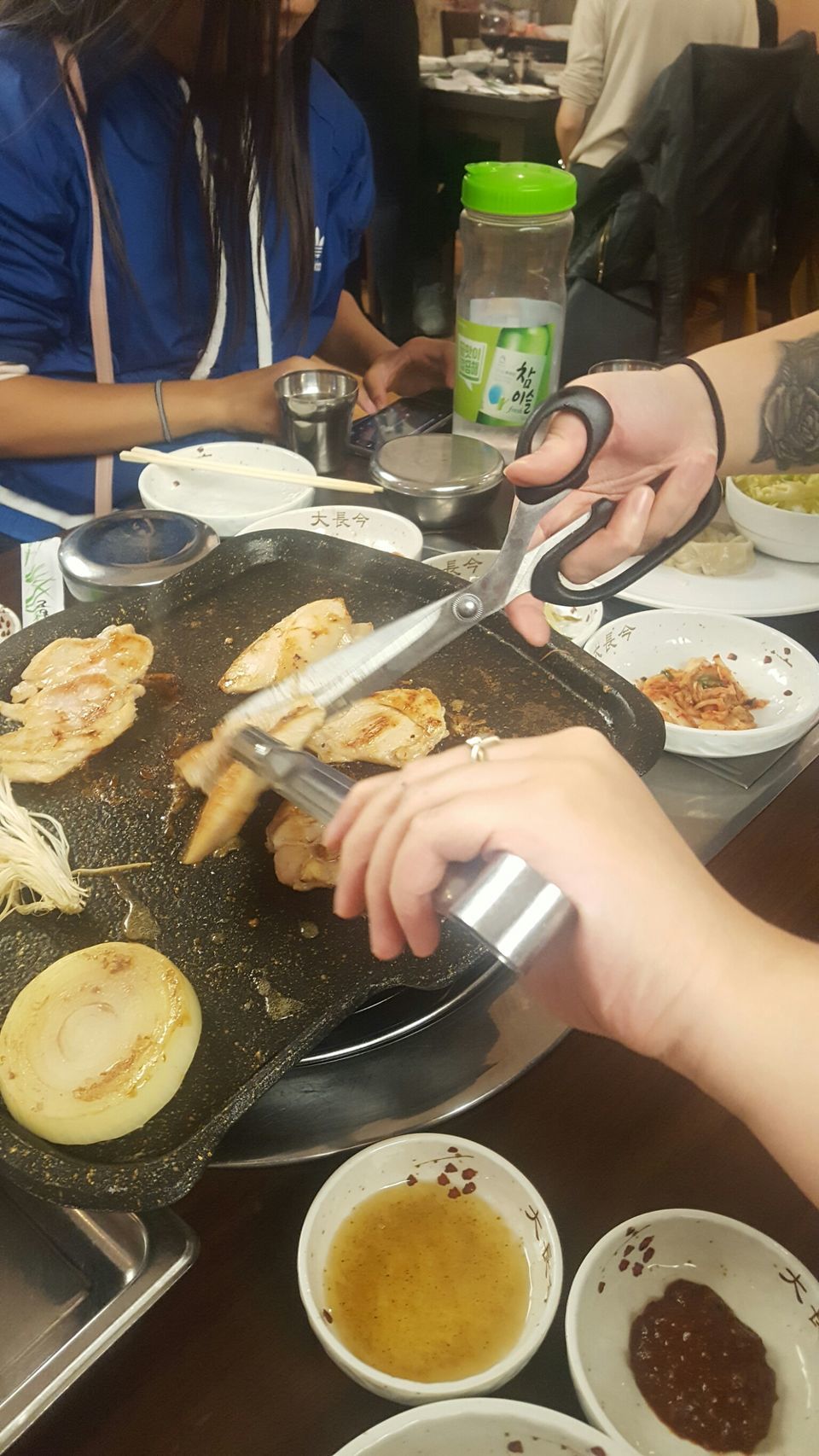 Korean bbq restaurant won't be the best choice for someone following a vegetarian diet. It is definitely heaven for meat lovers. If it is your first time to a Korean bbq, highly recommend pork belly! Why do I love Korean bbq, apart from the heavenly pork belly? It is a perfect place to have a shared food experience with friends and family. It is my happy place. Do you have a restaurant/cuisine which you can call your happy place?