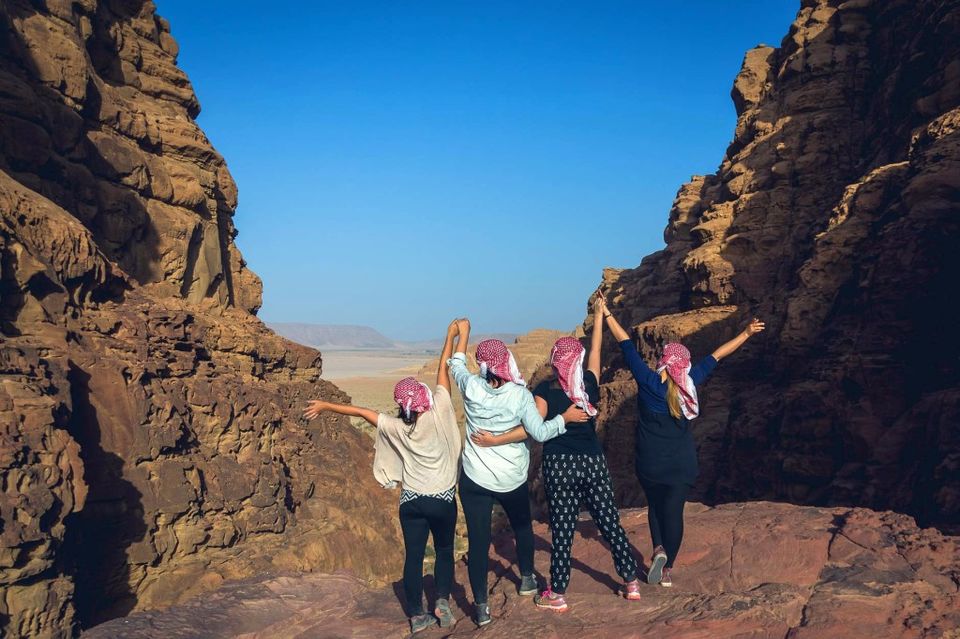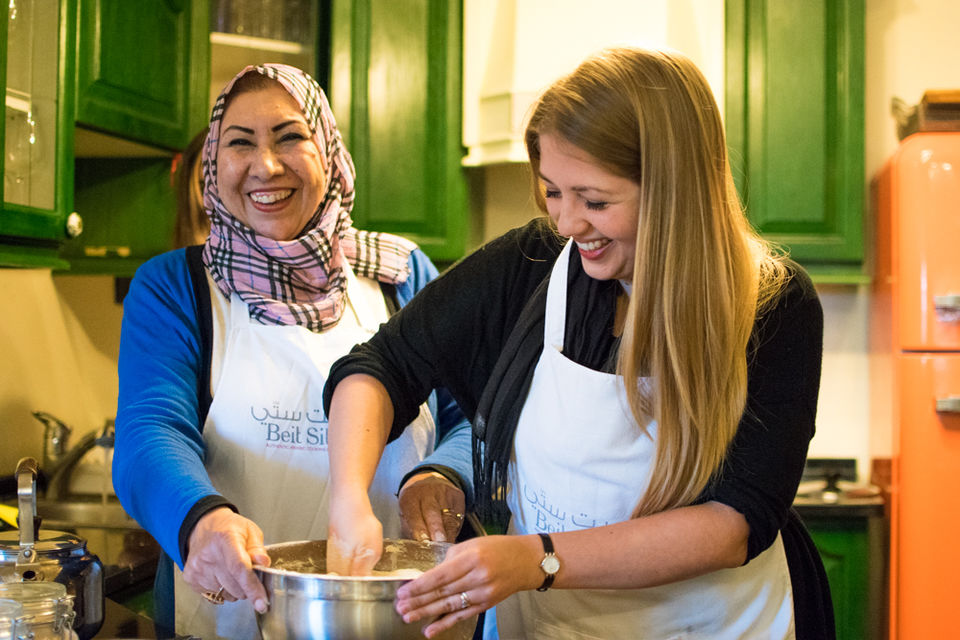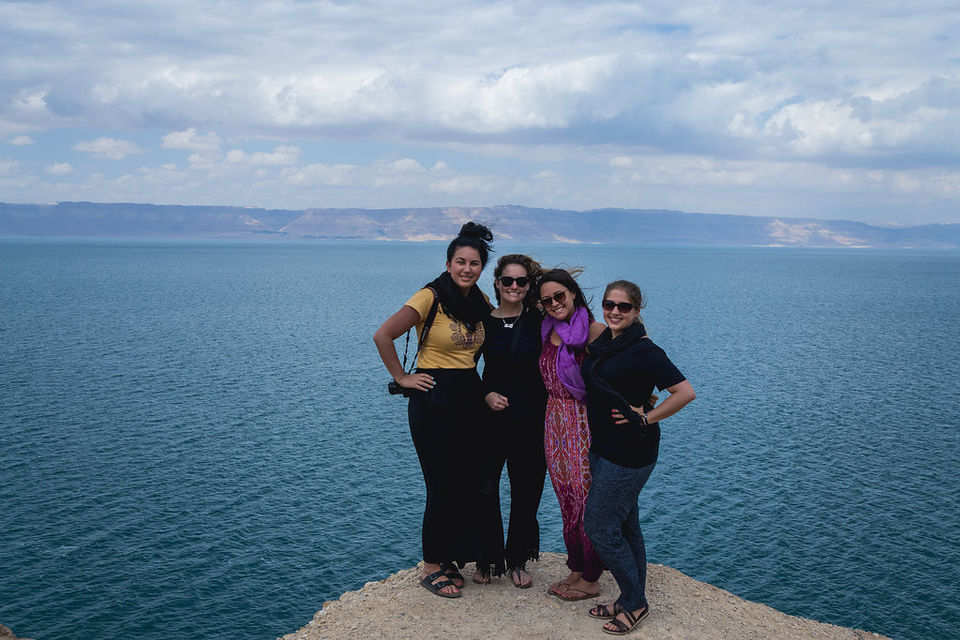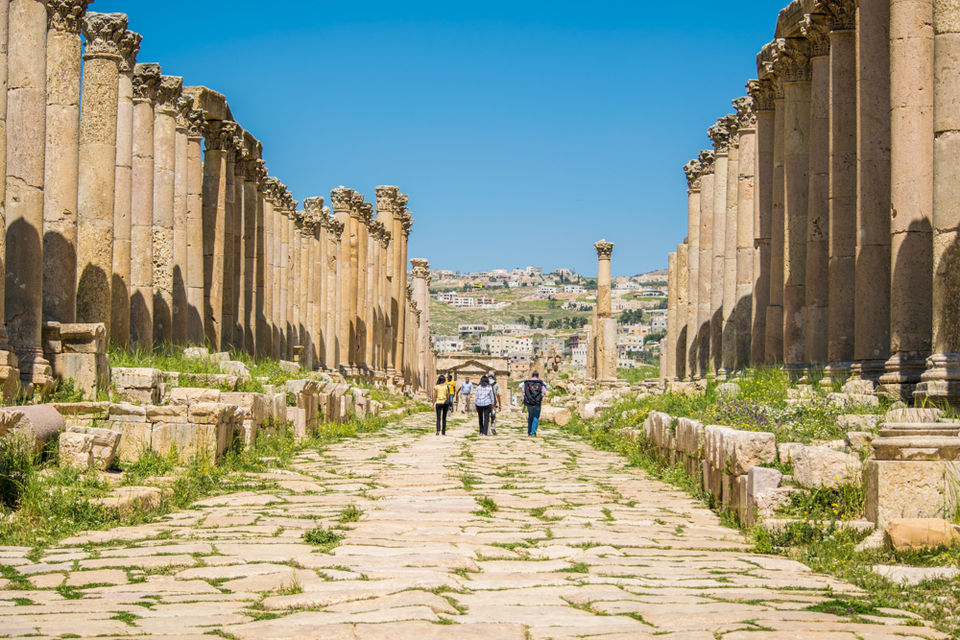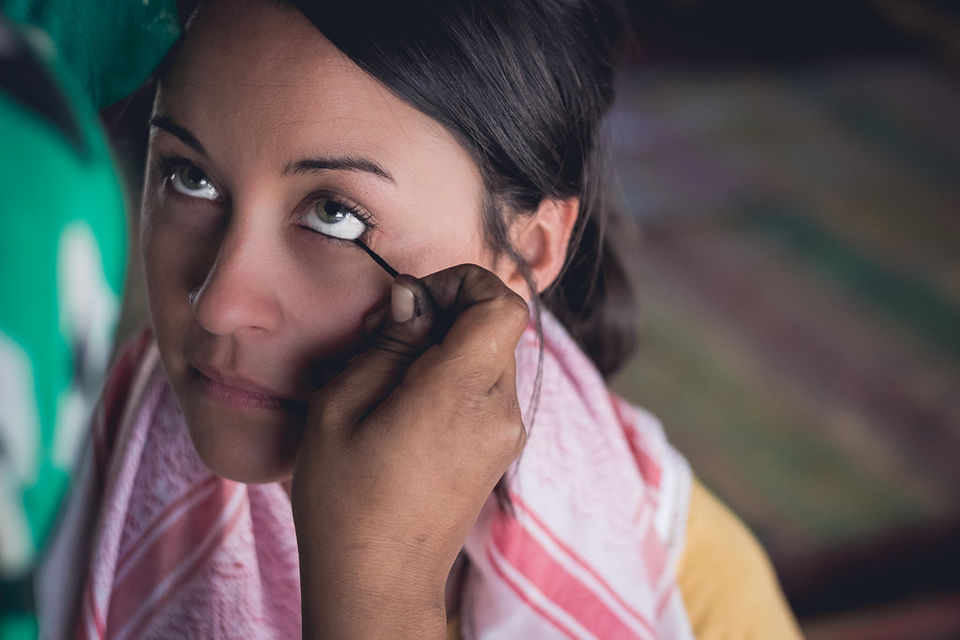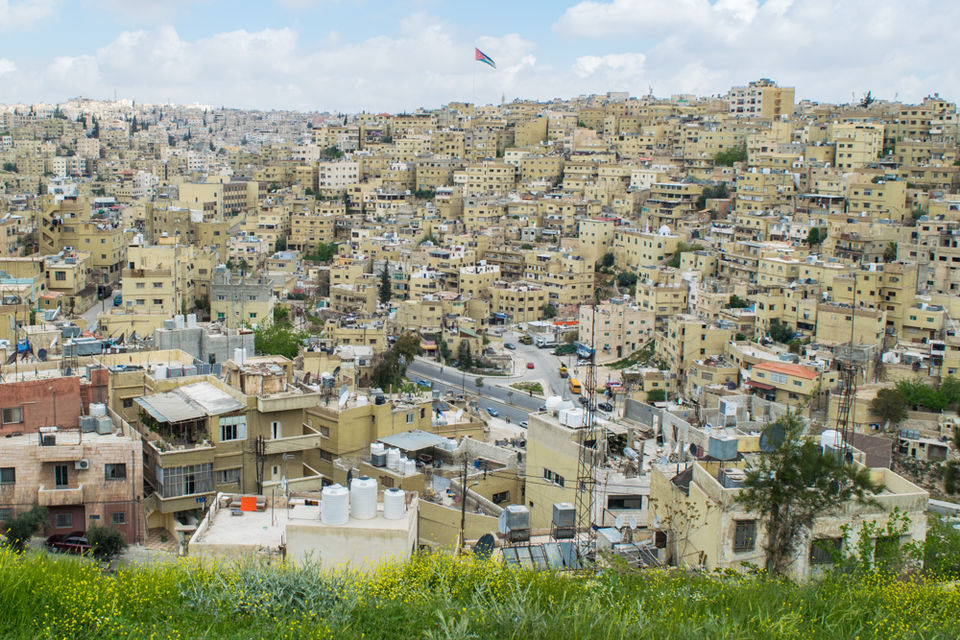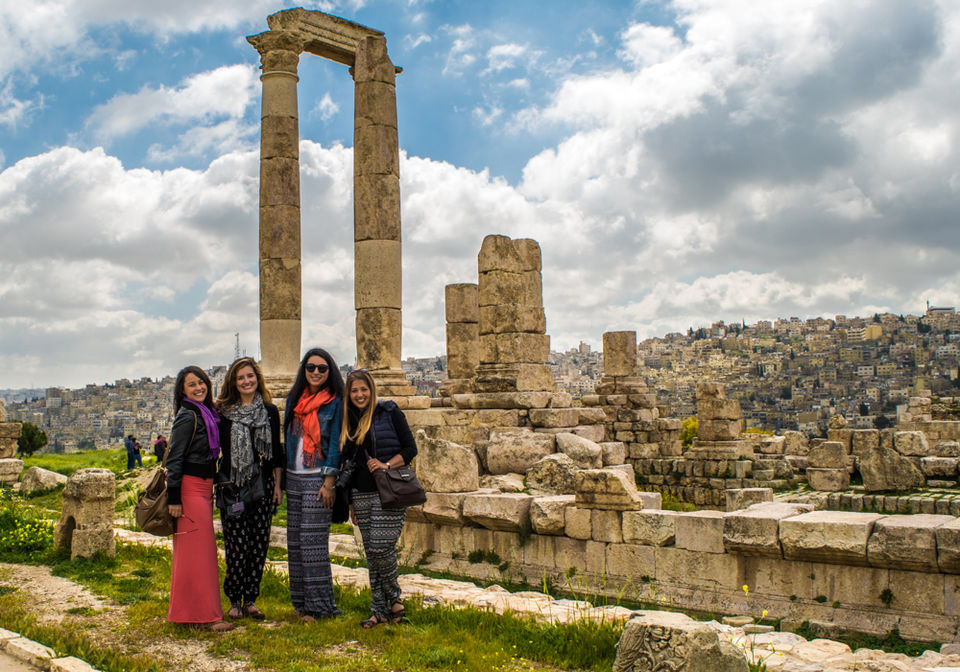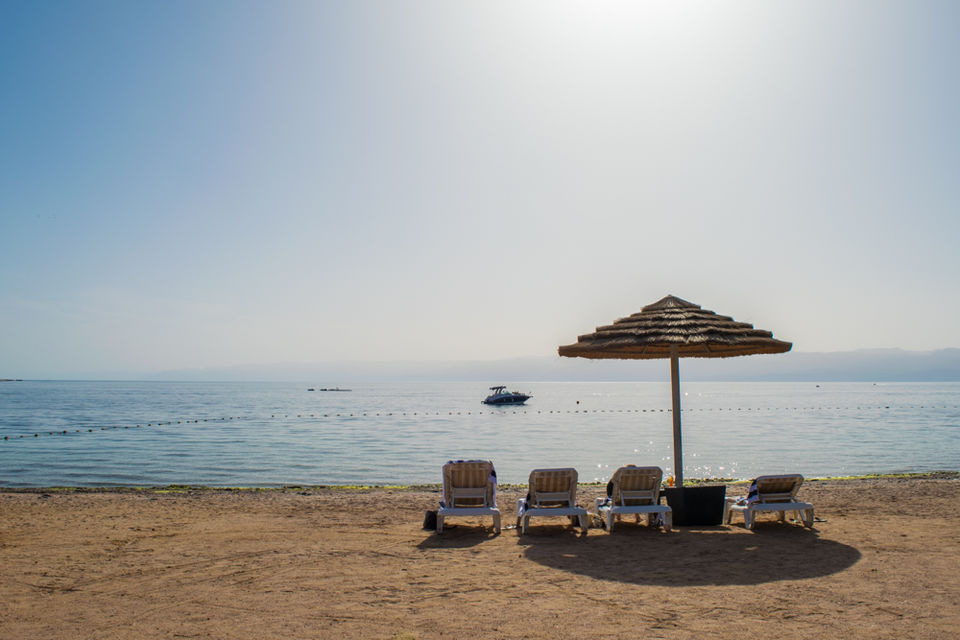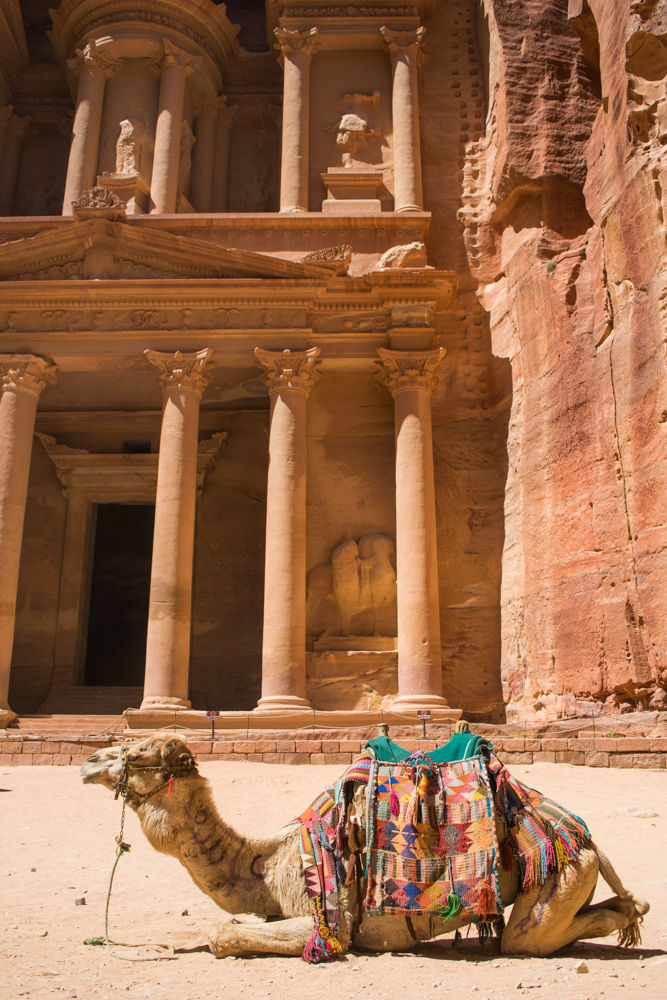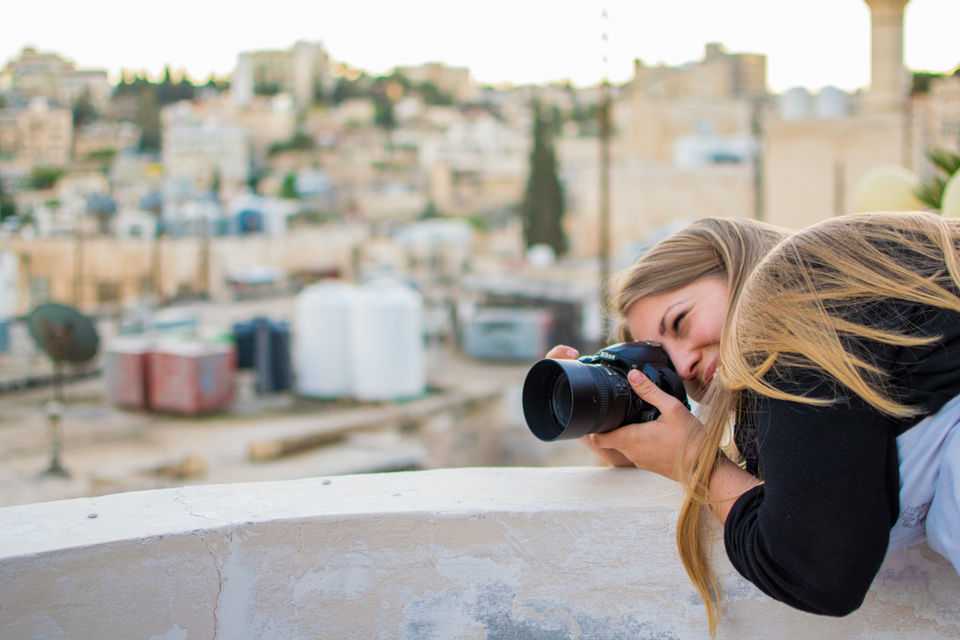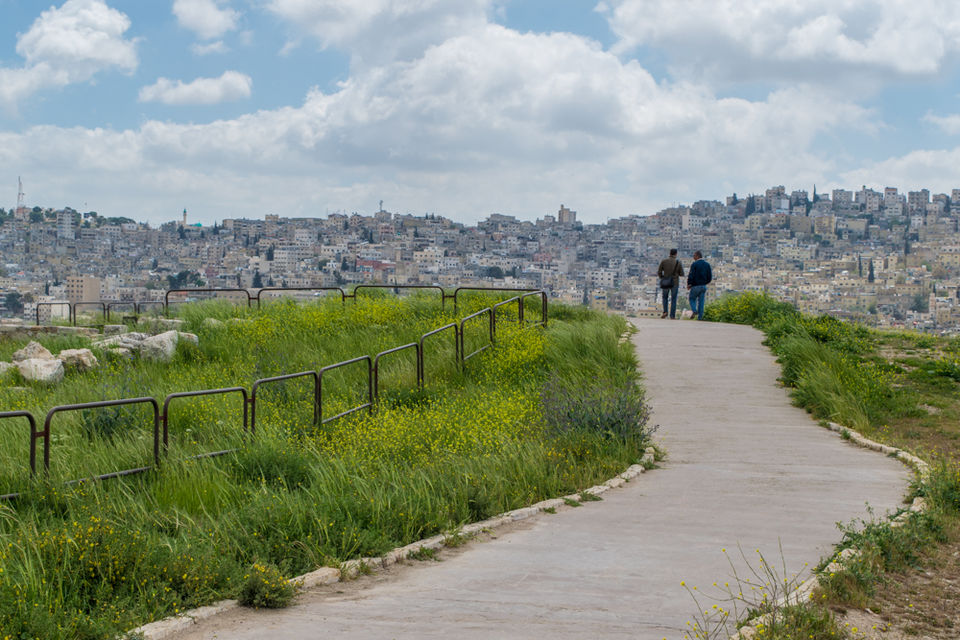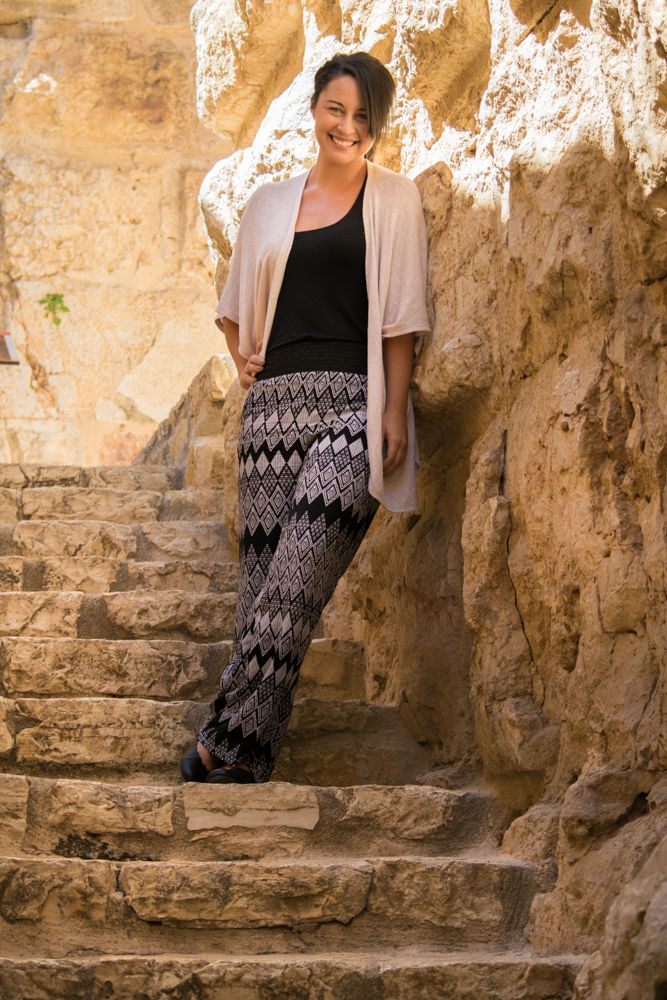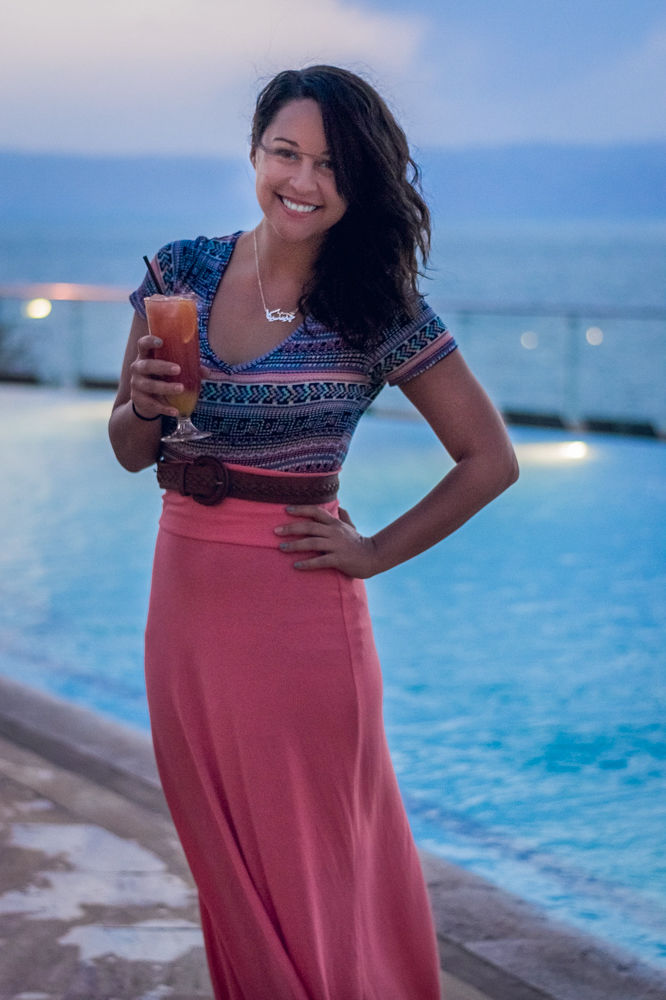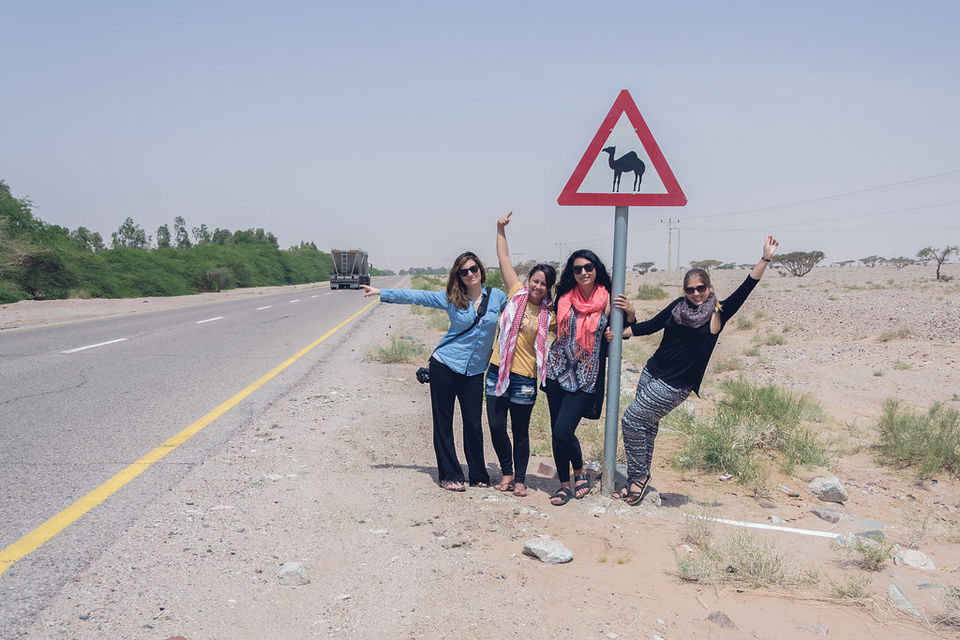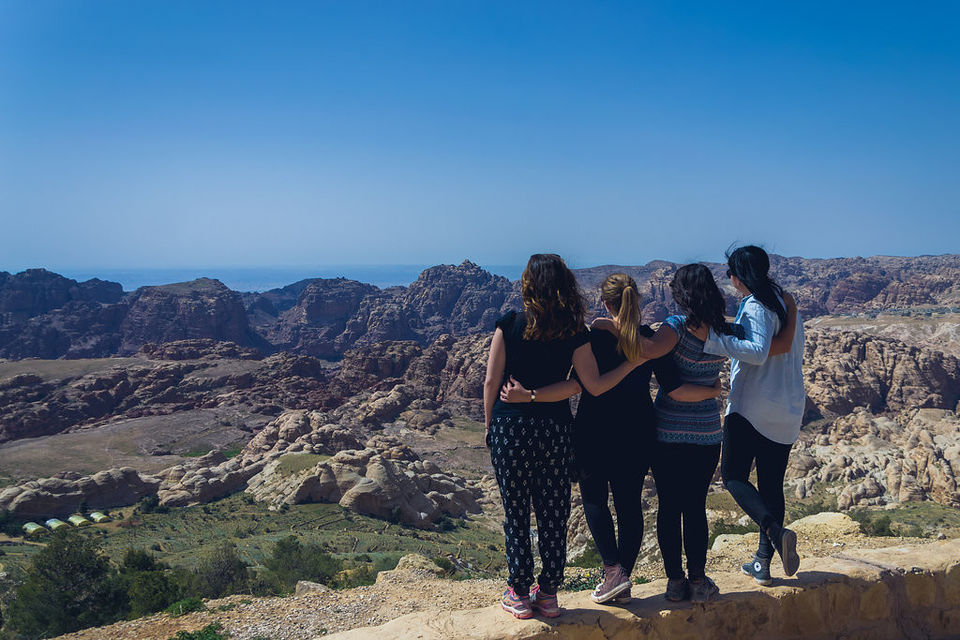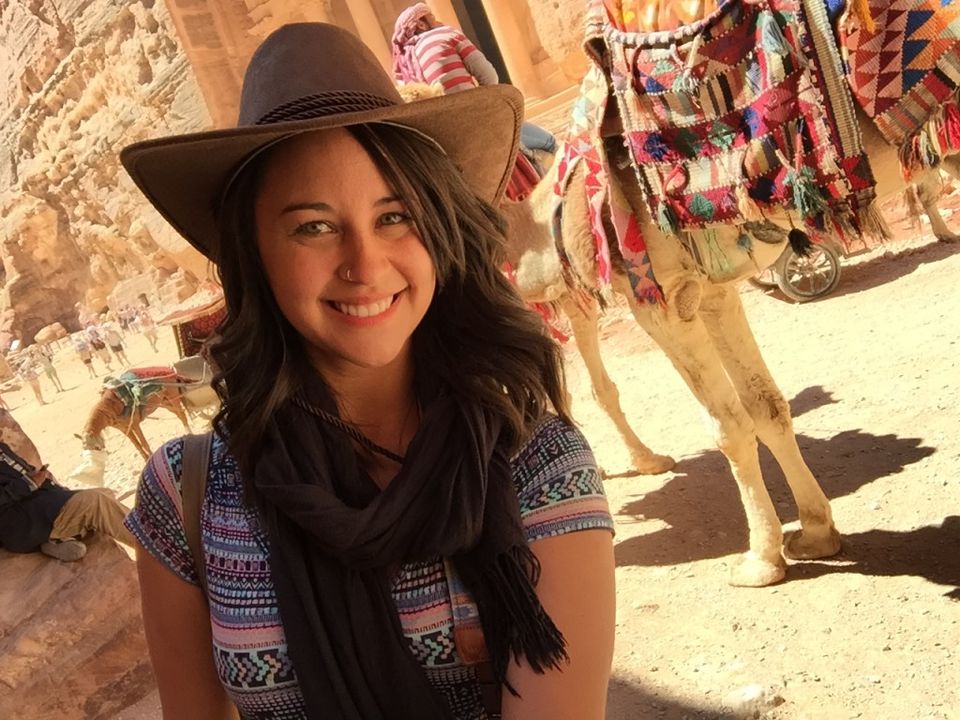 Initially, Jordan might not come to mind when you think of the perfect place for a girl's getaway.
If you read my post about what I learned in Jordan though, you'll know why I think so. Traveling to Jordan with some of my best three blogger friends was one of the best trips I've ever taken. Not only did we still get a lot of sun and spa time, we broke it up with a few adventurous activities that only made our bonds stronger.
So, let me reiterate– if you've got an adventurous group of female friends looking for a more off the beaten path girls trip, think about Jordan.
How to plan your girls trip to Jordan:
1. Consider everyone's interests
When planning a group trip, it's critical to make sure everyone gets a taste of their favorite activities.
On our trip, we did such a variety of activities that we all got a taste of our favorite things. For me, I got to explore Wadi Rum by jeep and take star photos at Petra. For the art historian, we went to the Jordan museum and the Roman ruins of Jerash. For the foodies, we did a cooking class and went shopping for spices.
Then we all relished in pool-side cocktails, sharing late-night shisha and naps in the sun. Stuff we all obviously love.
Luckily, each one of us is pretty open to trying different activities though, so the itinerary never caused any problems. Still, it was fun to see each one of us occasionally in "our element."
I also learned a lot this way too. Having a friend teach you things about a subject you are less familiar with is a win-win for both friends.
2. Plan Where to Go
Most all international flights will fly into and out of Amman, the capital city. Luckily, Jordan isn't too big so making a circular loop around the most popular sights is relatively easy.
There are also so many different places to see that it can be tough narrowing down where exactly to go. You can easily fill up an entire week just visiting the must-see spots. Still, since it is a girls trip, make sure you get time to lay low and just hang out. Mix in both busy days, like at Petra or in Wadi Rum, and lazy days like in Aqaba and the Dead Sea.
Remember, you don't want to be so busy rushing around that you don't have any time to actually be on vacation!
Also, try and schedule in an activity that will be new for everyone. There's no better bonding than that. Whether it's a cooking class or riding camels, take advantage of being some place foreign and do something that makes you all a bit nervous and excited.
Our basic itinerary looked like this:
Day 1: Arrive in Amman.
Day 2: Visit the citadel, tour the Roman amphitheater and do a cooking class.
Day 3: Visit Jerash, back to Amman.
Day 4: Visit Mount Nebo and Madaba on the way Petra. Petra by night.
Day 5: Petra in the morning followed by a jeep and camel tour of Wadi Rum in the afternoon/evening.
Day 6: Aqaba, boating & diving on the Red Sea.
Day 7: Head to Feynan Eco lodge in the Dana Nature Reserve and stay the night.
Day 8: Day and night at the Dead Sea.
Day 9: Back to Amman for flights.
Now although we saw a TON, it was way too fast for vacation standards. We also had our own transportation so that made things exponentially quicker. I'd recommend more time in most locations for relaxation and to break up the travel.
3. Divvy up the research before you go
Having your plans squared away and research done before the trip will just leave you all with more time to do what's most important during the trip– hang out. While you can just bring a guide book for restaurant recommendations, no one wants to waste an hour each day trying to figure out how to get from point A to point B or debate over which guesthouse might be best.
Having hotels reserved, an idea about how to transport yourselves around and tours in mind are the very least you can do for group smooth sailing. While I like to fly by the seat of my pants alone, I prefer planning ahead of time when it comes to a group trip.
With the extra time before departure, also split up who researches local customs and food. That way, as an entire group you'll be armed with almost all the information you need to know.
Besides, I'd rather ask one of my friends (or be asked) the answer to a question than have to Google it on my phone anyway.
4. Pack conservatively but stylishly
Just because Jordan is a primarily Muslim country, doesn't mean you can't dress stylishly. I actually preferred the covered-but-flowy outfits we wore in cities and around tourist sights.
While some tourists will be touting shorts and tank tops, it's still best to keep your thighs and shoulders covered to respect the local culture. Scarves were great for covering cleavage. Have each one of you bring a few and then trade and share once on the road. This is also an easy way to spice up photos when you find yourself wearing the same top.
Although you might still be wearing more then you would, in say, Greece, you can still do so in a cute way.
At resorts near the Red Sea and Dead Sea, don't worry about covering up as much. By the beach and pool (or on a boat) a bikini is just fine. Just try and cover up if you stray far from water.
While there, also pick up a few items to spice up your travel photos. From a cheap hat to a Jordanian red and white head scarf, these cheap souvenirs make for fun photos and great mementos.
5. Have the time of your lives
Once you've planned the perfect trip, it's the most important part– enjoying it. Traveling with a group of girls can be the most fun you'll ever have…or a nightmare. Hopefully it's the latter and all your girlfriends get along.
To help keep the peace, remember to give each other a little space each day. Traveling can be exhausting and we personally found that even an hour alone to recharge each day did wonders. We also had the luxury of having our own rooms for a few nights, so that was our trick. You might have to think of other ways to give each other a bit of space.
If you find yourself feeling frustrated and grouchy out of hunger or exhaustion, just try and take a few deep breaths and let it pass before opening your mouth. No one wants to start an argument just because someone is in a bad mood. Sometimes, even the best of friends can get on each other's nerves while traveling. Be aware of that and try to be easy on each other.
Also, don't take anything too seriously. Have fun with each other and laugh as much as you can. Even though this is supposed to be a girls getaway, the fact you choose Jordan will make it an adventure in the first place. Treat it as one!
Would you take a girls trip to Jordan?
This post was originally published on CURIOSITY TRAVELS