……yes, this is what we had to do. Go OFF THE TRACK in order to reach this beautiful hidden lake which is located within just a distance of 75 kms from my place which I never knew existed.
Just a random lazy day in this hectic life and I was having a whats app chat with one of my friends as to where to head this weekend for a refreshing ride and after a search of few hours we narrowed our search on to this wonderful place called VANDRI LAKE which we got to hear from somewhere…
And as the tradition goes asking out to each and every one who is willing to join on this ride, I set out asking a bunch of my friends. And as always, when the plan is set everyone's in and as the days close in everyone's out except the one's determined to come up for the ride...
So finally we 3 of us set out for this ride, the first of the monsoon in 2017….
(Kalyan – Kongaon – Parol – Bhalivali – Tanglewood - Vandri Lake – Kalyan): 160kms Approx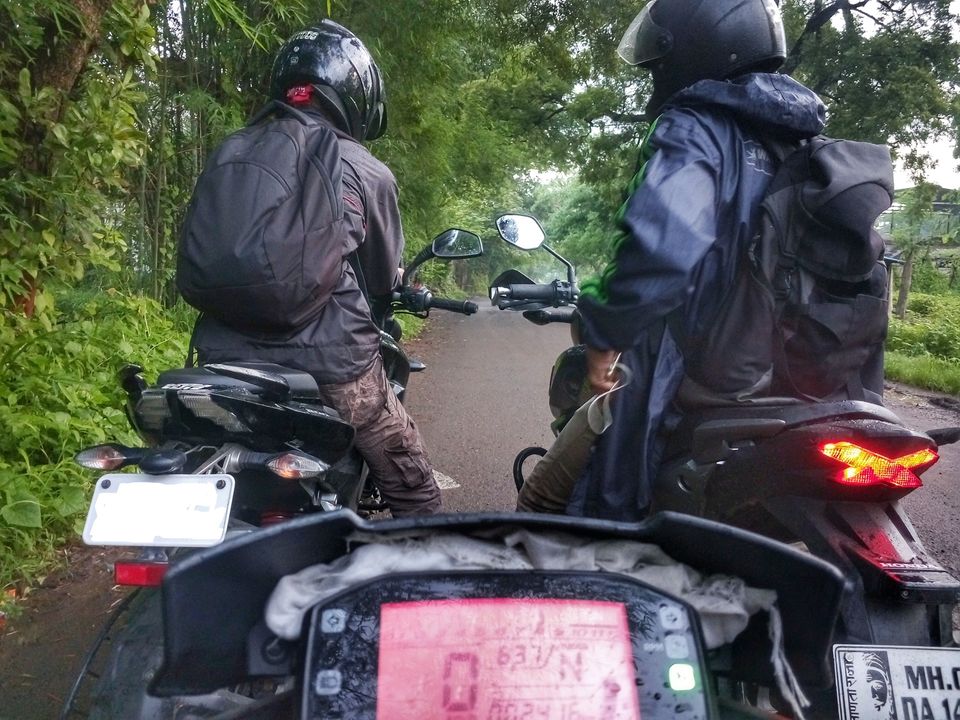 Early monsoons, lush green scenes and some drizzle on the cards was the forecast and to avoid the rains we set out early in the morning. July being the prime monsoon month we were pretty sure about the pampering we were gonna get from the Rain-god's. So we braced ourselves with all the necessary precautions to be safe from the rains and with those windcheaters coming handy we were at least sure about being dry while on the ride. We weren't worried about being hungry as there are many small stalls besides the highway where you can munch up on snacks along with some warm tea to refresh yourself. This ride can be easily done in 1 day as per the mentioned route above from my place or even from Mumbai. (Camping option still a big query as had no one to inquire about, but surely a heaven for weekend rides for bikers)
We stared up pretty early from at the dawn since we wanted to experience the sunrise on our way and we were really blessed by this sight of the sun rays trying to break their way through the clouds and kiss the ground…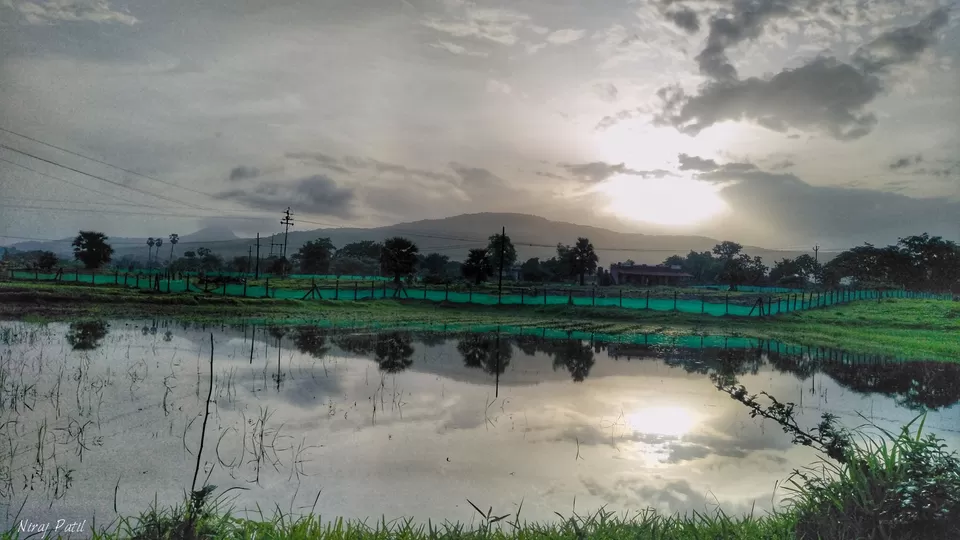 The sight was mesmerizing and it did lift our hopes high as we were now pretty able to predict the forecast as it won't rain for the next couple of hours, and just to our disappointment our ride was halted by a brief spell of showers for the 15 min window. We had to seek shelter despite wearing our windcheaters in this short but strong spell of rain...
We were running behind estimated time to reach our destination, but this as the saying goes if you try to run with the time, you will surely miss the beauty of the present….
The rains stopped and we were again on our bikes to continue on our ride. As I switched on the throttle I stopped to appreciate the wonderful spell of showers by Mother Nature. The earth had come to life with the rains being hit and everything was looking picture perfect as if Mother Nature has just painted a canvas….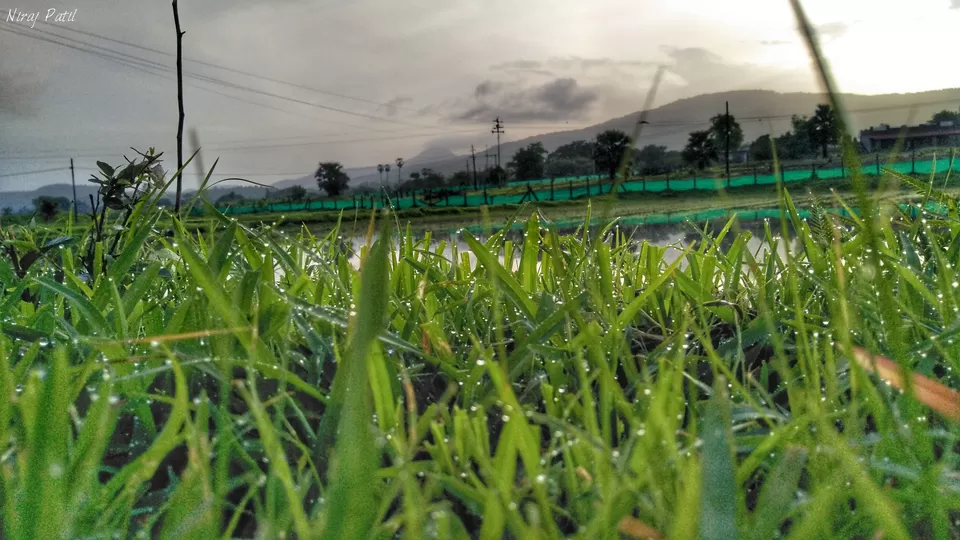 Catching a lungful of breathe of the heavenly smell of the earth we set on our route again, making the most of the scenery that we were lucky to witness. We made sure to make a brief halt at several places and capture those moments.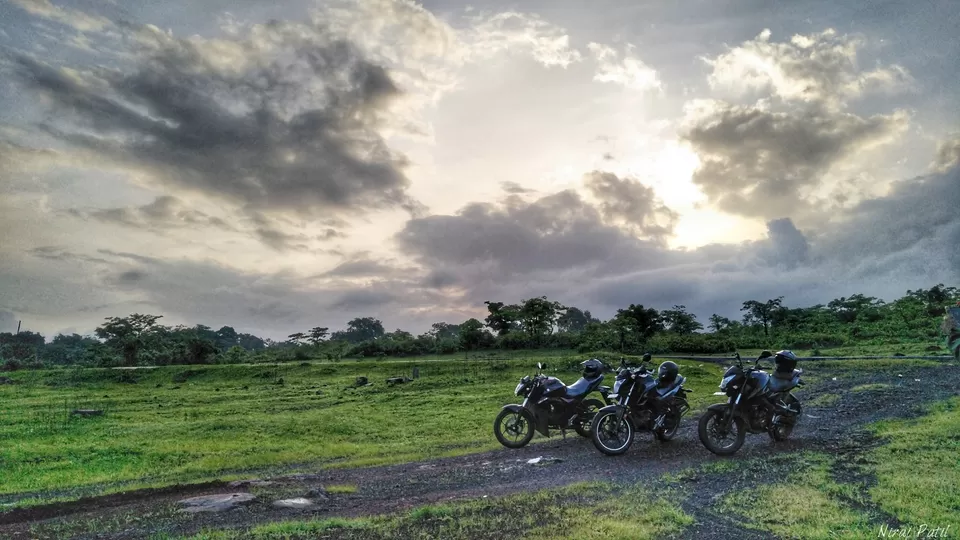 So finally after a ride of around 75 odd kms, we reached this beautiful place called VANDRI LAKE and to our heartbreak the main road leading to this place was closed, maybe due to the monsoons or due to some road constructions, we were left with no option to head back. Battling the winds and the blazing rains seemed as gone waste since we wont be able to make it to the lake.
Just a quick thinking with calm mind we saw a narrow road through the woods which I thought to be able to lead us to this lake finally…..
And now was the time to really go OFF THE TRACK !!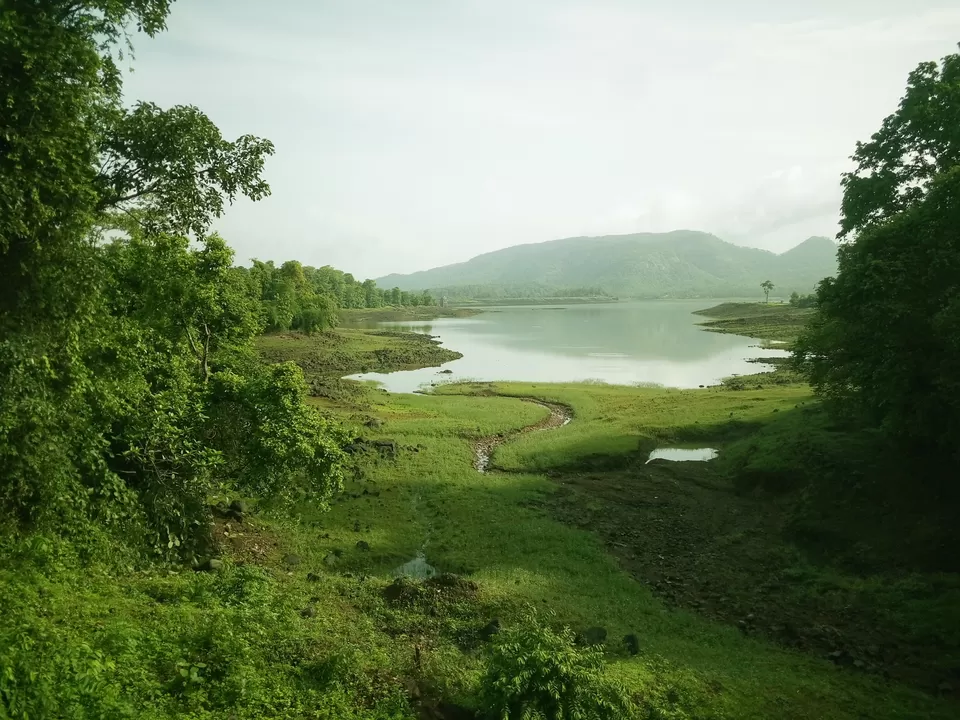 "Mud for makeup and gasoline for perfume" that's the verse or tagline of off roading.
Leading our bikes through the woods, squeezing our throttles as hard as we could to get out of dirt, going up and down, side and part with our shoes filled with muck just to see this wonderful place…. (Though after monsoons the regular road opens to head to this place, so don't worry you won't have to battle the mud and dirt to get to this place)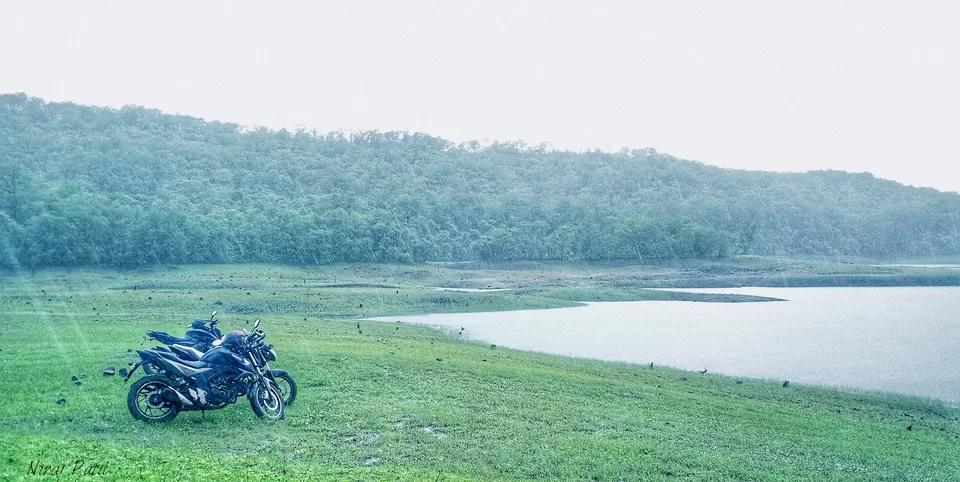 This place makes perfect monsoon destination for bikers .Not much has been known about this place as google will hardly have any mentions about this place, but if you search VANDRI LAKE on google maps, it will surely guide you to this weekend destination.
This beautiful lake is nestled away from the crowd and the most silent places you can ever be. With Takmak Fort on one side blowing its cool winds towards the lake we could see the monsoon clouds move in our direction. We were the only ones to be at that place at that time. It was such a pure bliss and peace.
We were trying to capture the entire scenery with just a glimpse but it surely wasn't enough, the beauty spread to no limits. You could see the amazing canvas as long as your eyesight could reach in….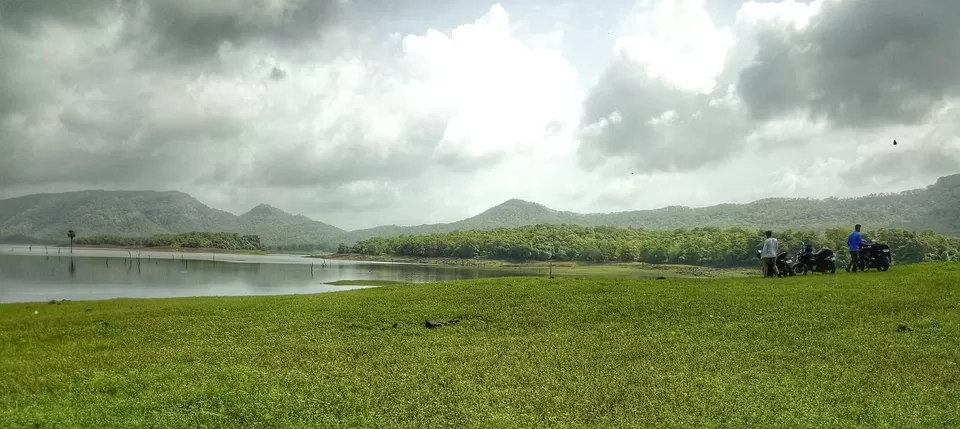 The perfect climate with the rains made it even more worth being at the right place at the right time….
But I think Rain-god's were in no mood to spare us , it again poured heavily and we had to run seeking for shelter again under whatever we could find eventually to get wet anyways at the end…..
So after a brief spell and with the nature coming lively again, it was the time to head back to home again with some dirt and some scolding on the cards as well from Mom for being mud-smacked.
Do drop in your valuable comments and your valuable feedback would be appreciated.
Till then keep riding , keep exploring !!