At last, we got escape to write something about our travel stories and we are glad to share our experience with all.
We (Arvind and Supriya) got married in the month of July'18 and started our journey to live our travelling passion.
Being passionate about travelling we were always thinking and discussing the places to visit such as adventures, historical, relaxing and mesmerizing places to plan and fly like a free bird. At times, it was difficult to plan trips considering leaves but we knew it's not impossible. It's all about your willingness and work-life balance.
So far till date after marriage, our journey has covered almost 20+ places in a year including nearby local places in Mumbai over possible weekends such as Vasai fort, Marine Drive, Rajodi beach and many more.
Sometimes, being a common working person we think that we can't wander everywhere and can't afford traveling as many people think about the budget. Friends, if you really wish to live your passion then make a wish and try to execute with proper planning, you can visit so many places in a lesser budget. If you end up with failure take it as learning else you will be having a life full of memories.
Nevertheless, we would like to share our traveling journey/experience here from 2018-2019.
July 18 (Rajasthan):
After marriage or we can say our travel passion beginning, we went on an unplanned honeymoon trip to Rajasthan as we didn't get time to plan before the wedding. We had just booked our flight tickets to Jaipur and return from Udaipur and a leisure hotel with an average budget in Jaipur for the first-day stay.
As we reached Hotel before check-in time we got a time window to initiate research to explore Rajasthan. From hotel reception, we got a map and we booked a private cab of Rajasthan tourism for the next 4 days in affordable budget. Of course, we did a good bargain.
In this journey we tried to cover as many location as we could such as Amer Fort, Hawa Mehal, City Palace, Jantar Mantar, Jaigrah fort, Pushkar, Jodhpur fort, Umaid Bhawan Palace, Mehrangarh fort, Jaisalmer Khuri desert and with an awesome closure of trip with a beautiful view of a enlighten City Palace from dining area in Udaipur.
We were delighted at each destination to see historical places and kind nature of people. And the interesting part was, we were booking a hotel on the same day only while traveling from one destination to another through hotel booking apps. We got affordable hotels at a prime location where we could experience the beauty of forts, palace, and city market. It was a mesmerizing view of Meharangarh Fort while having dinner from the hotel terrace.
Folk dance and desert safari in Jaisalmer were worth adding into the plan, one must do to complete Rajasthan trip.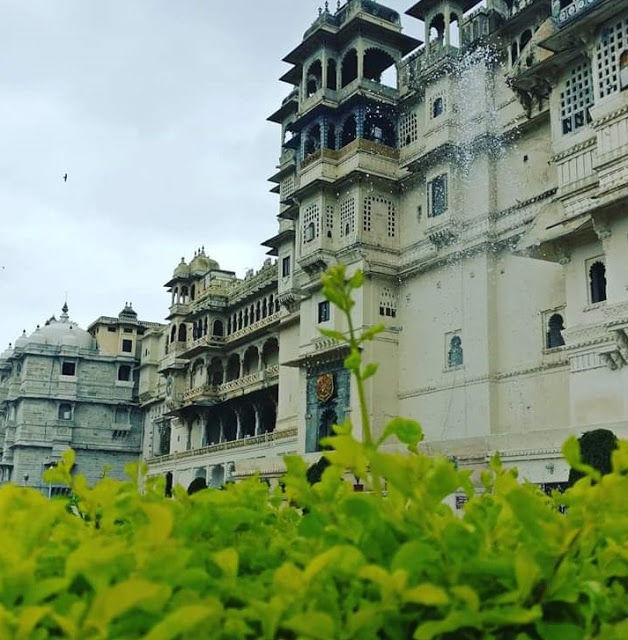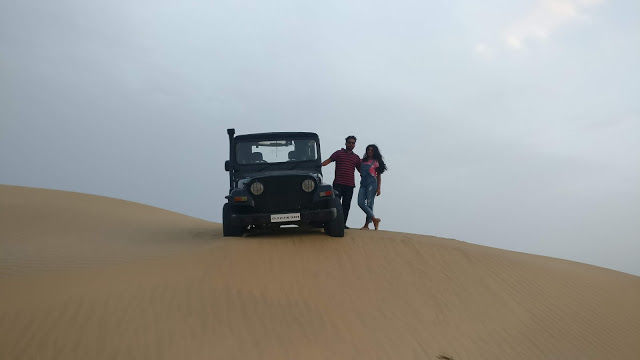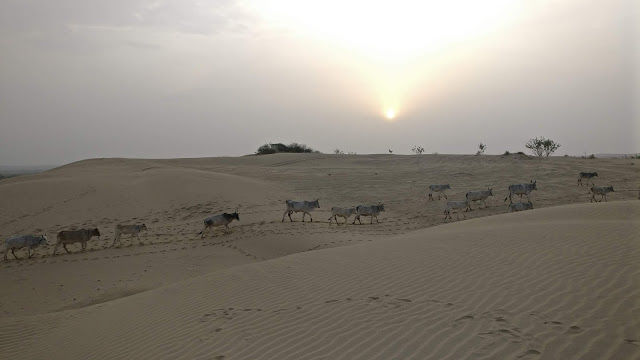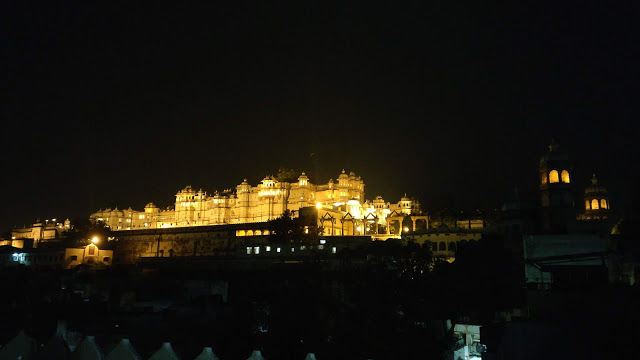 August:
How we can miss our loved one's birthday and especially when it's the first birthday after marriage. So again on the weekend, we went to a resort in Mumbai. It was a refreshing outing as we had a relaxed time in the balcony with a spectacular view of the sea.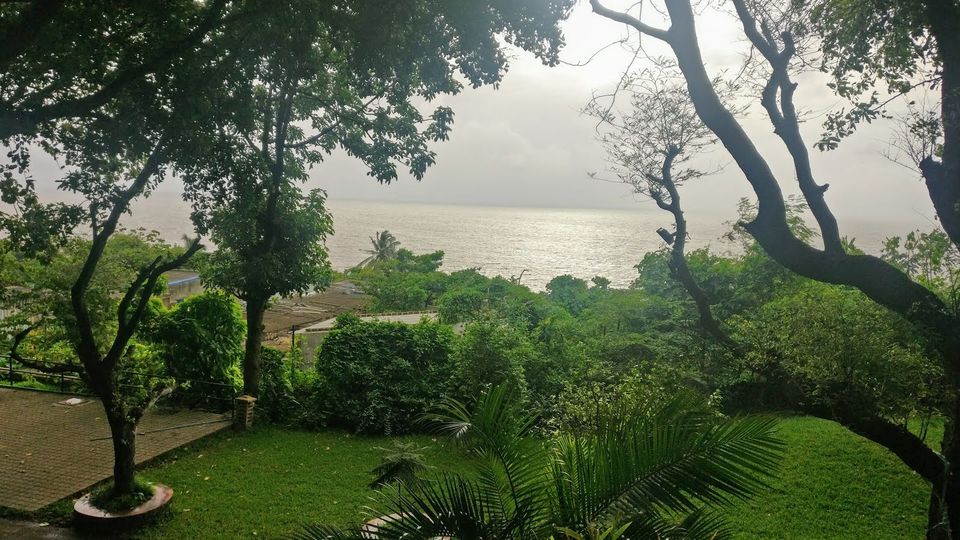 September (Konkan):
It was a festive month and time to visit our native which itself a treat to live within beautiful nature.
It's Konkan, the land of mountains and trees, and during the rainy season, the beauty of nature is at its peak. But as a traveler, how can we sit at home! We had added two more places into our diary. Naturally built Savdav waterfall and Velenshwar temple surrounded by lashed trees and splendid beach at next step.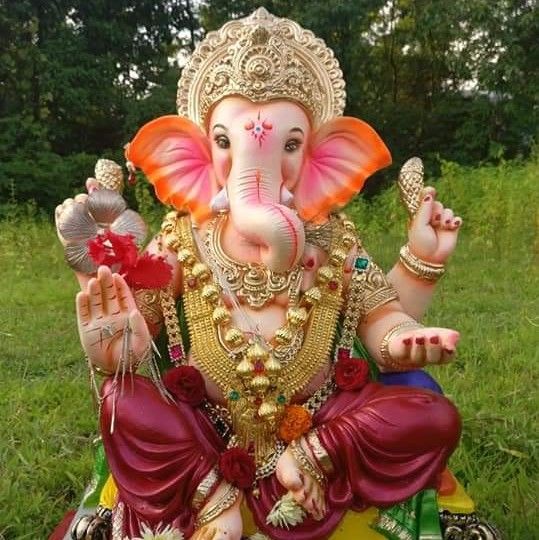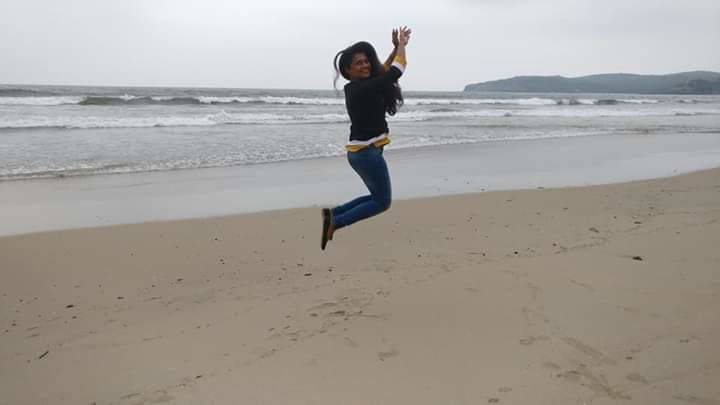 October and November:
As to balance leaves and celebrating first Diwali together we took a sigh and prepared ourselves for the next big thing. We had started planning our year-end trip to Sikkim.
December (Bhandardara and Sikkim):
After a long break, we had decided and went on a bike ride to Bhandardara over a weekend. It was our first ride on our new bike Himalayan. It was a lakeside camping ride organized by Royal Enfield with a bunch of enthusiastic people where we met new people who have a different area of interest and thinking.
A cup of tea with your loved one at lakeside is one of the best deals we had in the evening, followed with snacks and music. What a morning with a pleasant view of nature from your tent with a spine freezing temperature, we would strongly recommend that one must experience this to stay satisfied.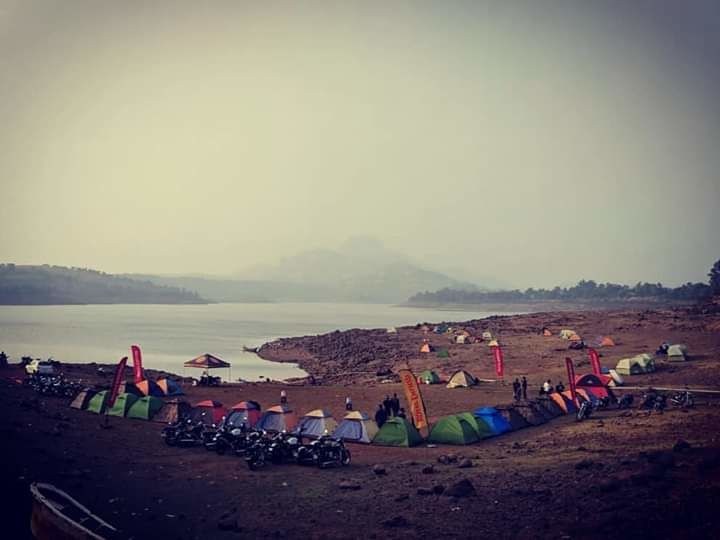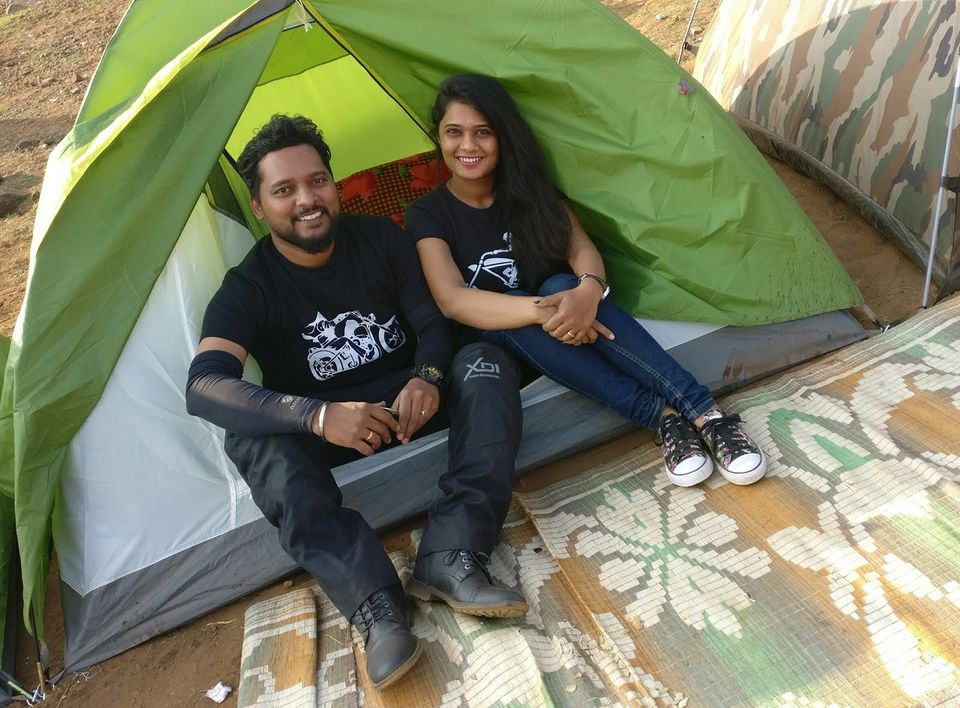 Yeah, it was year-end, so considering holidays; we had already planned a Sikkim trip with a group of crazy friends. The trip included Gangtok, Lachen, Lachung, Darjeeling.
Being passionate bikers, we decided to do bike ride towards Tsomo Lake, and it was an iconic and crazy thing to ride between the snow and watching the depth of the valley with the freezing body. We must say that was an adventurous ride as we understood that we were unable to sustain in -degree temperature but still we had completed our ride without getting freeze.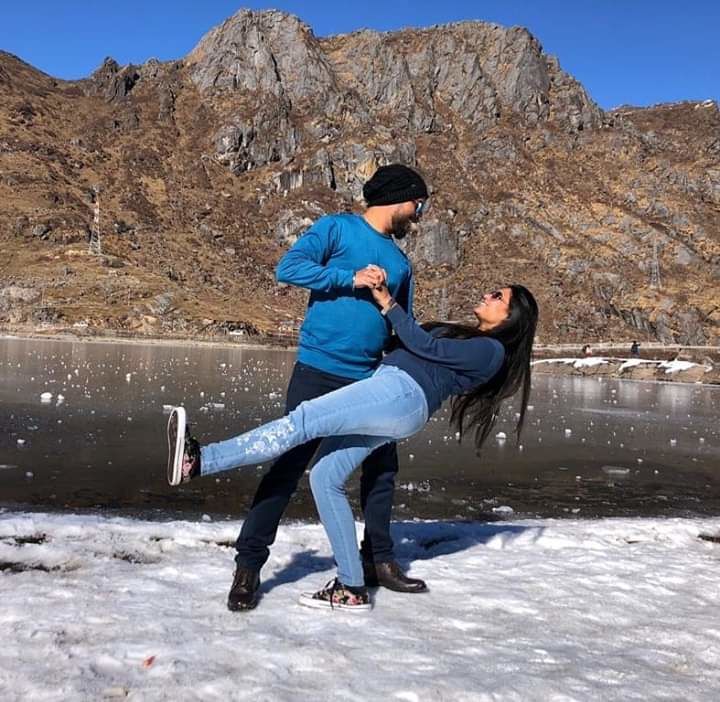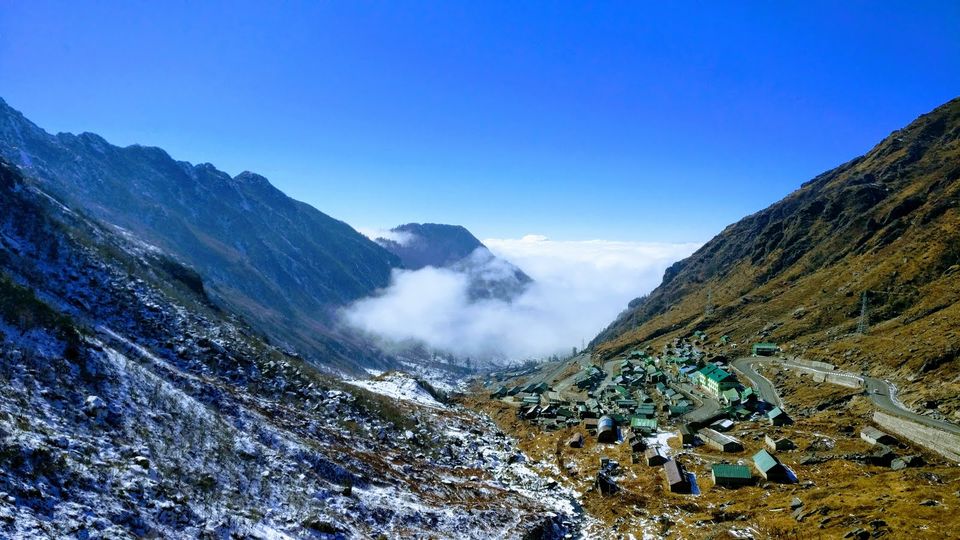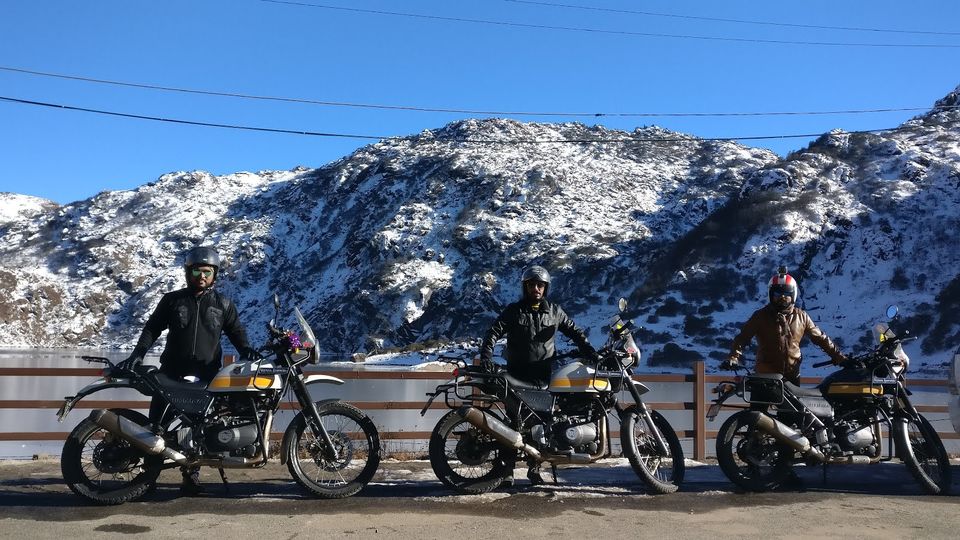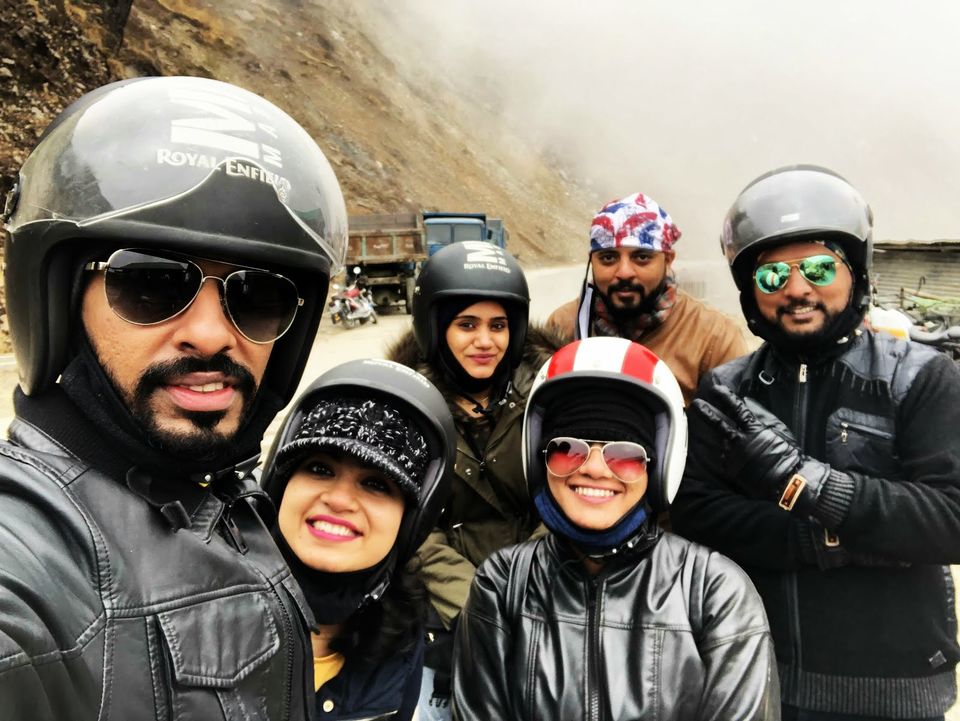 January (Dehu - Alandi and Igatpuri):
After having a great closure of 2018, its time to have a family trip, so considering everyone's traveling comfort, we decided to have pilgrimage trip over a weekend to Dehu - Alandi which is near Pune.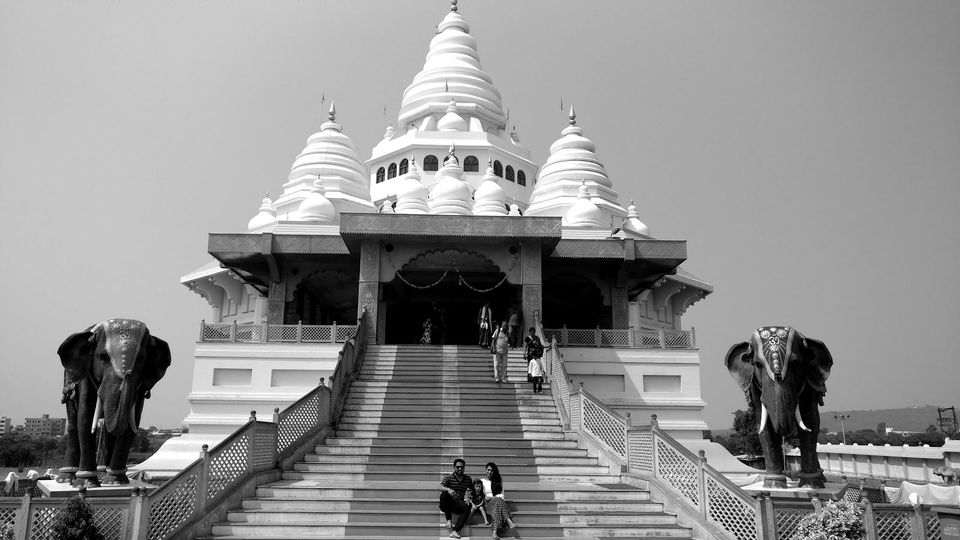 In this month, we also had a bike ride to Myanmar gate in Igatpuri with friends. We went early in the morning and return back in the evening. Being hungry for travel we are also hungry for mouthwatering food served at Dhabas on the highway, so we had an awesome chicken lunch in return journey at one of the well-known Dhaba near Kasara Ghat.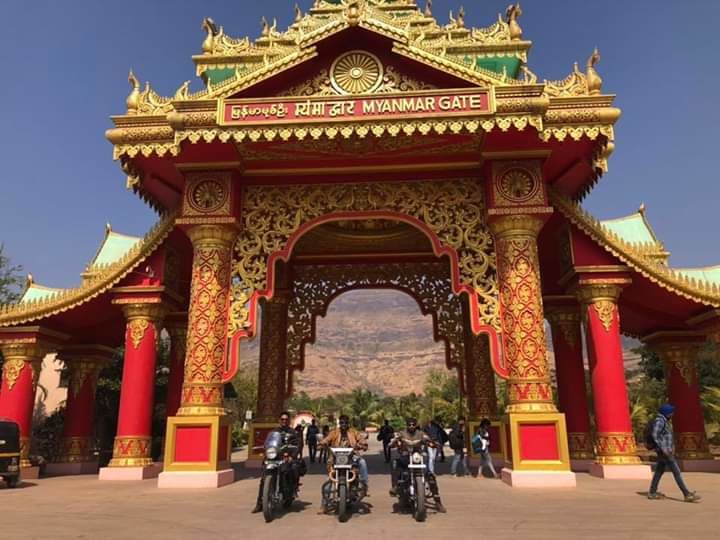 March (Kelva Beach, Vandri Lake and Sangli):
We cannot stay back home longer than a month so we decided to have a one-day Bike ride to Kelva beach and Vandri lake followed with resting time at the resort.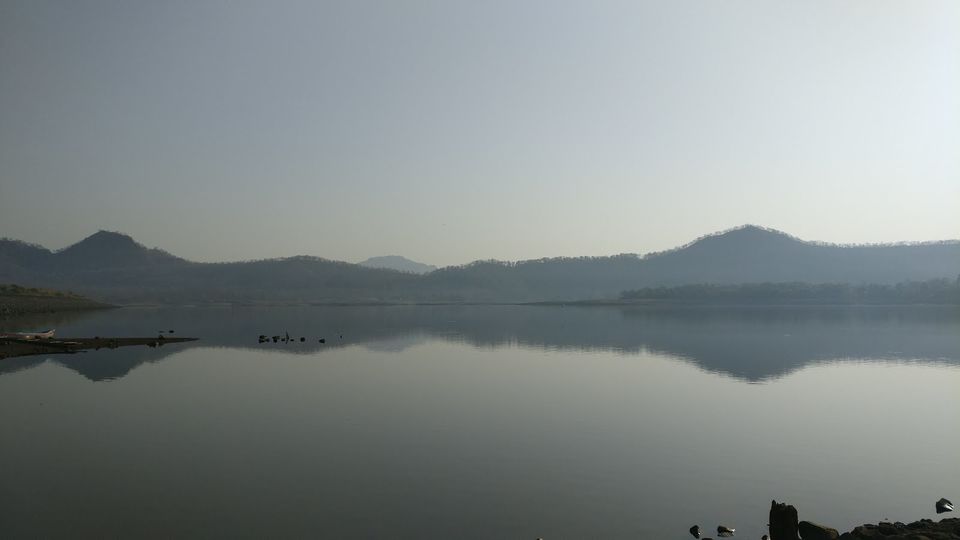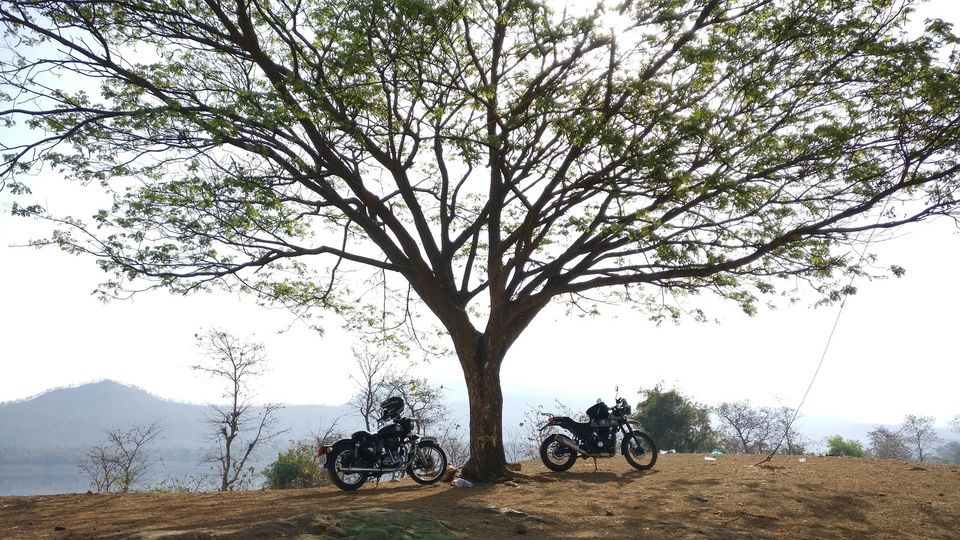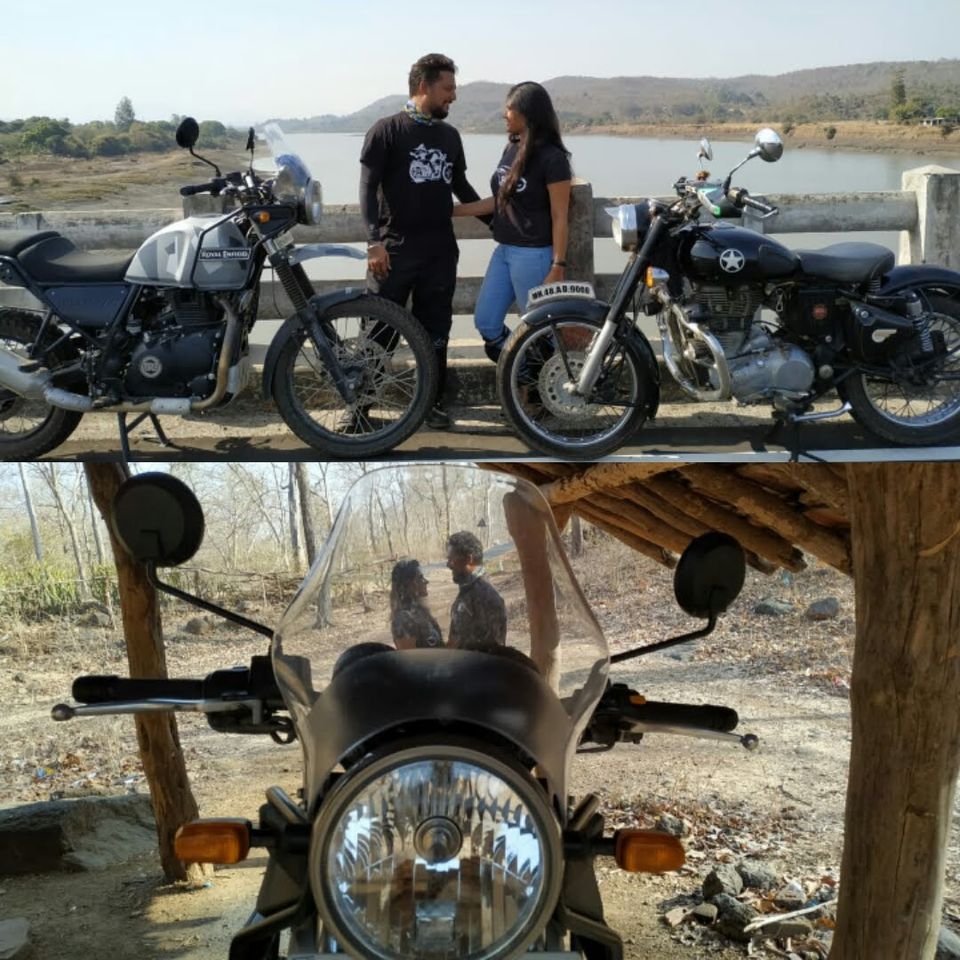 March month was yet to finish and our traveling minds couldn't let us stay home so we decided to visit our 2nd Native which is Sangli, which is well known for Grapes Farming. Away from our day to day life we found to escape to breathe fresh air and authentic test of nonveg food. We spent quality time into grapes farm and learnt the grapes farming techniques followed with a photo session.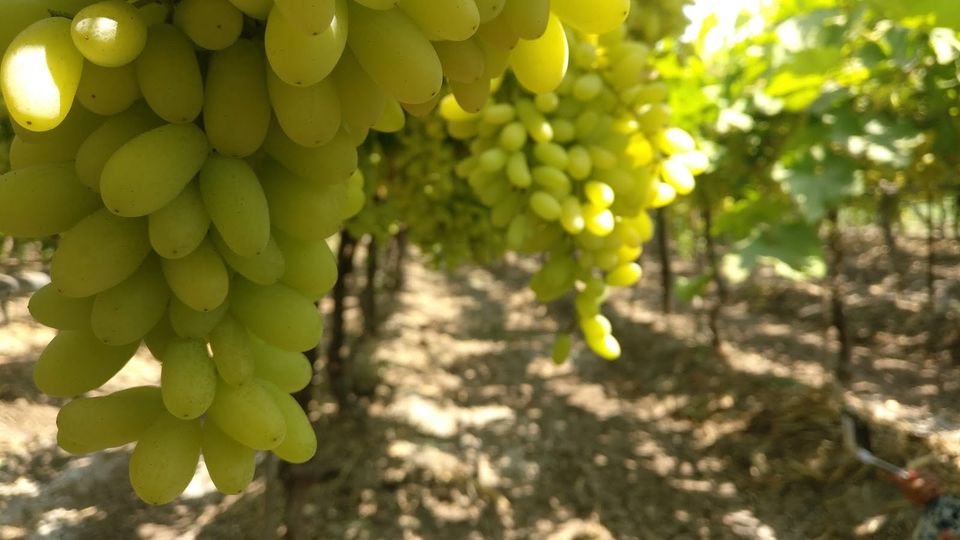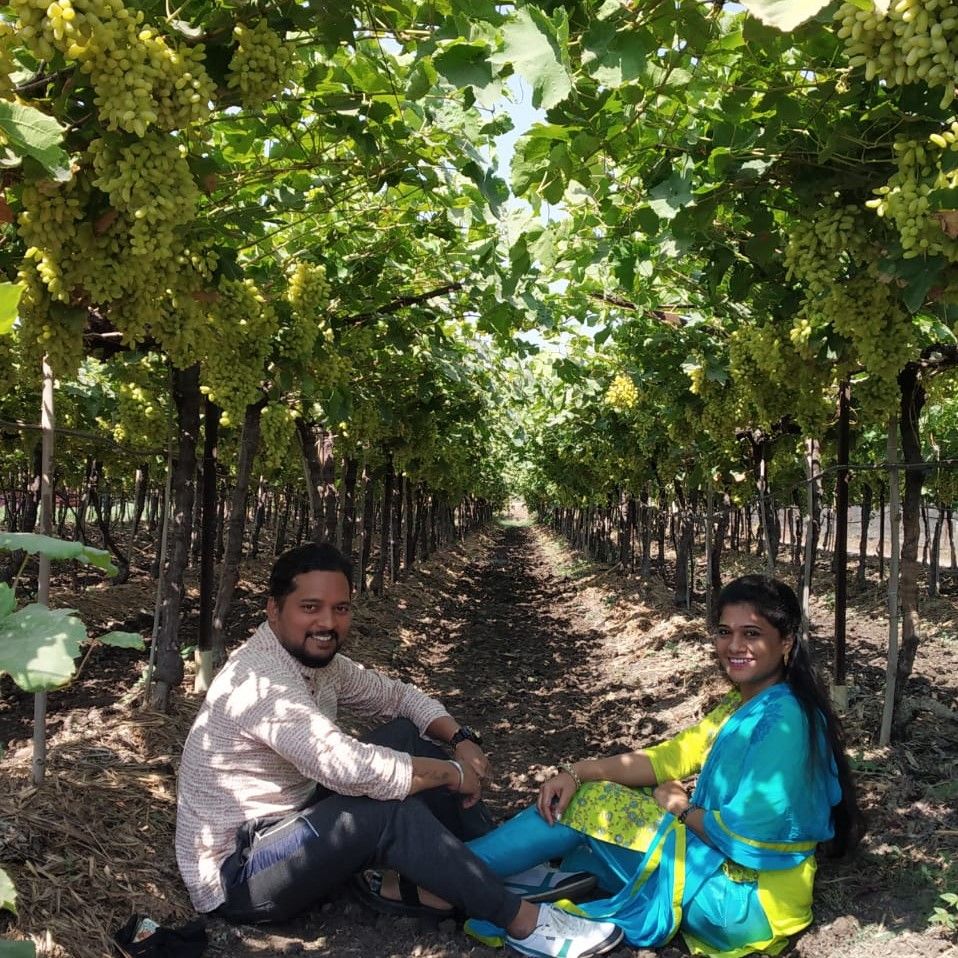 May:
Sometimes a run time plan makes you feel happy and we ended up with a refreshing outing with college friends in a resort near Vajreshwari, Mumbai.
July (Jawhar, Dabhosa waterfall, Phuket and Krabi):
It's monsoon! So, being a passionate rider and traveler we decided a bike ride to Jawhar. It was a one day ride to chase silver raindrops. It was worth bike riding to watch greenery, overflow of waters in rivers and Dabhosa waterfall. It's very refreshing to go away and take a break, to clear your head, and just get into something else....shower of silver drops at its finest, rattling water, foggy streets, green velvet and many more beautiful visuals which you can capture only by your naked eyes.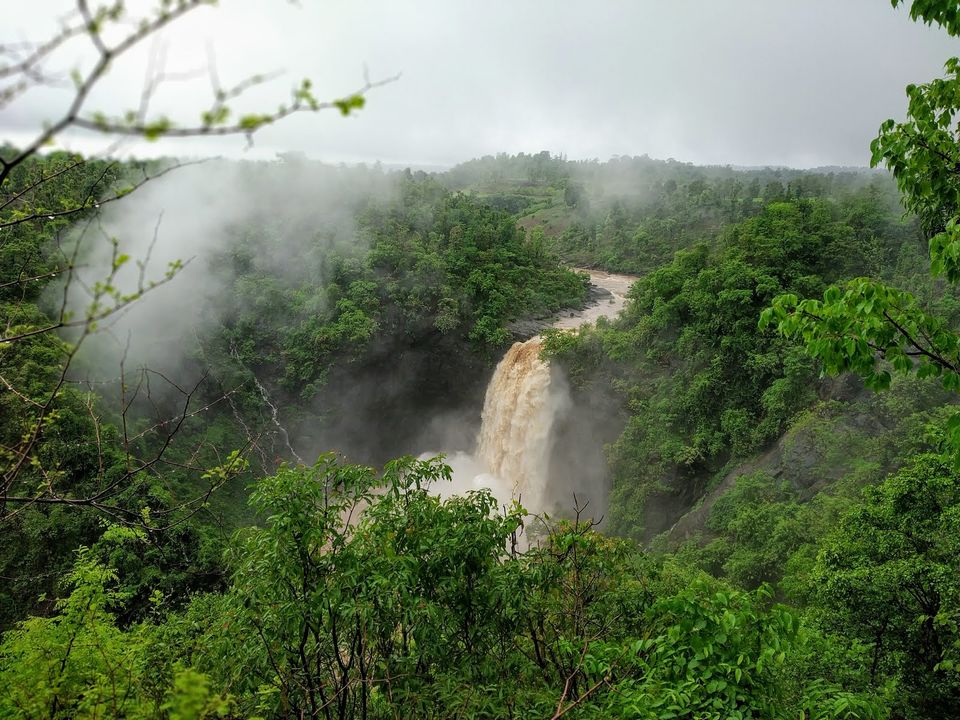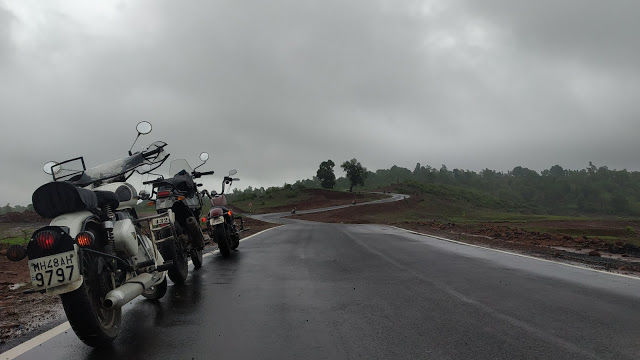 July the month when we had started our life journey and wanted to make it memorable so we had planned an International trip to Phuket and Krabi. It was a fully planned and managed trip by one of the well-known trip organizers of our choice. It was really a memorable trip for us. We were astonished after viewing the beauty of the Islands. It's worth mentioning punctuality of people and their rules.
The FantaSea Show in Phuket and Royal dinner treat one should not miss.
The most adventurous part was the boat tour into the storm.
It was hard to say bye-bye to that beauty but we knew that it's just the start of our journey.
Many more to come…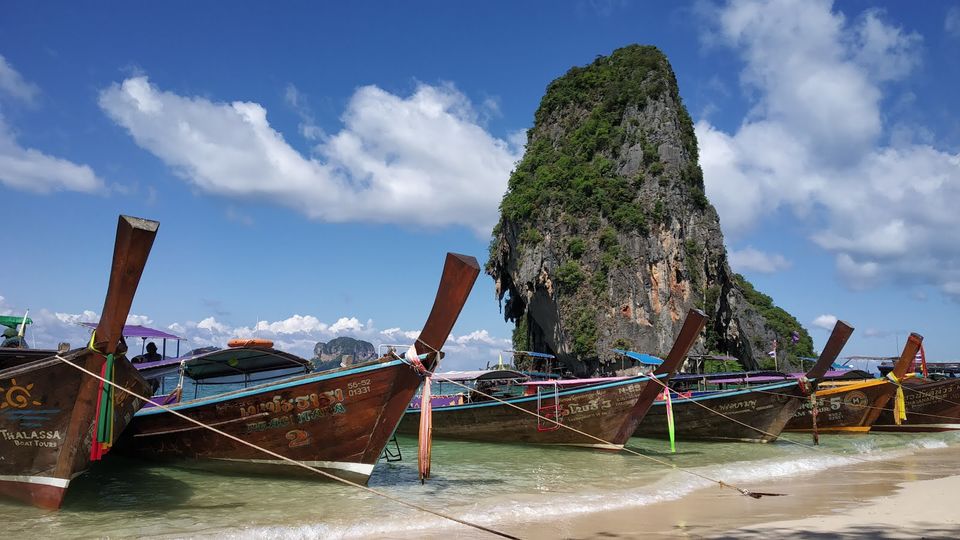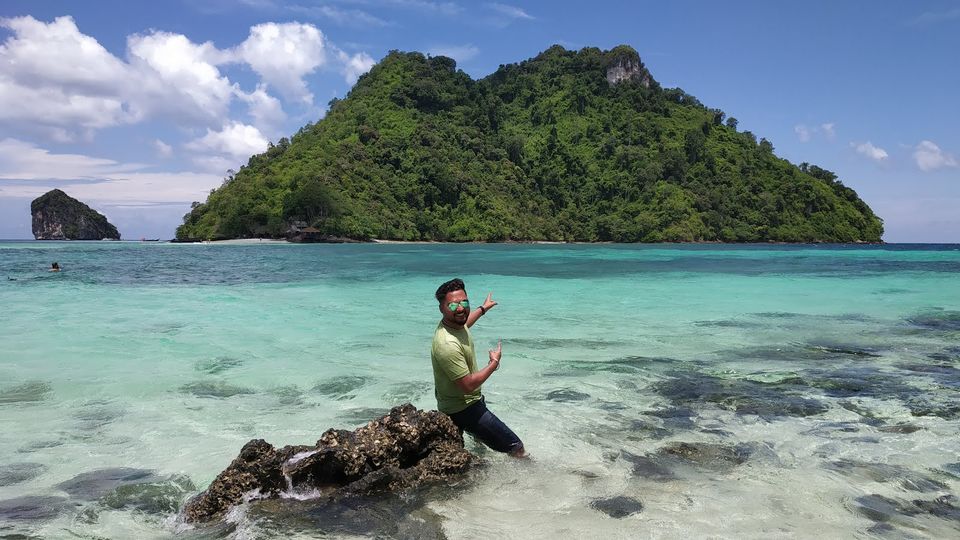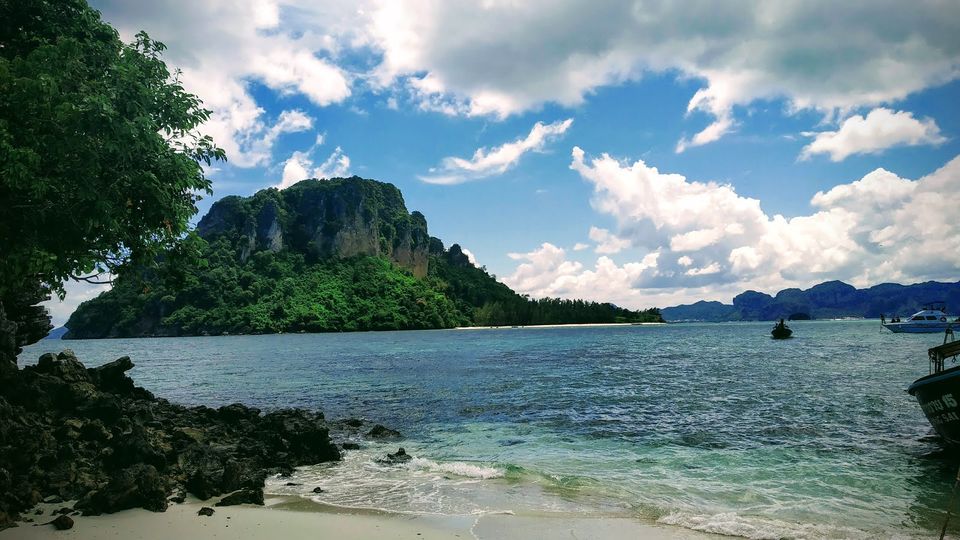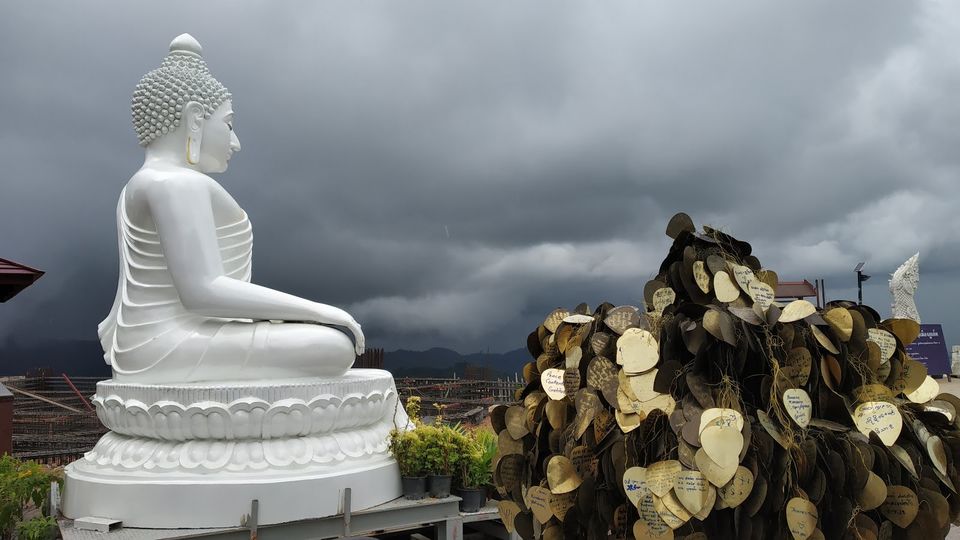 A big "Thank you" to our readers. Please share and comment for future connect. Keep travelling!!!