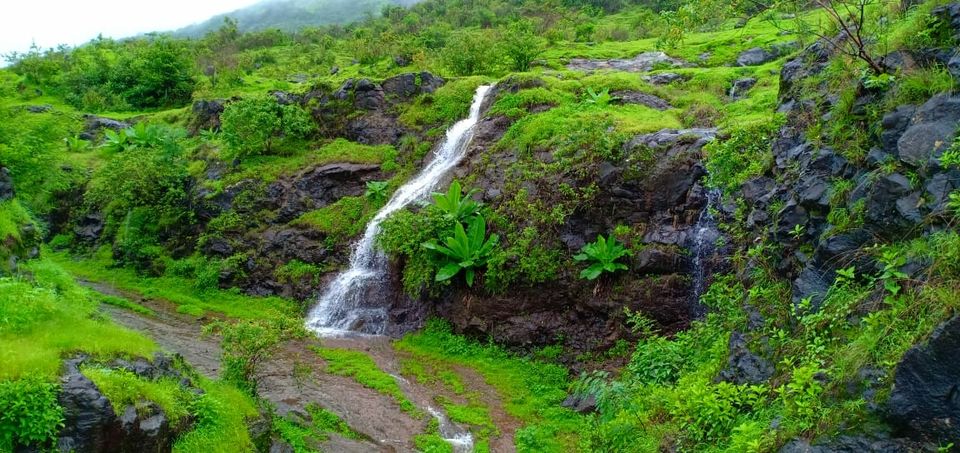 Day started early in morning 6 and we started our road trip from Mumbai.
As soon as we started, rain started drizzling indicating beautiful long drive in rain.
We opted to touch tigers point in lonavala which is 10-15km deviation from route as visiting tigers point in monsoon is something we didnt wanted to miss.
While we started heading mountains to reach tigers point, it totally felt like passing by the clouds.. Totally foggy outside.. As soon as we reached point, it was extremely windy rains..strong enough to damage our umbrellas..but still the fun although view was not visible
So we quickly ate our favourite corn pakodas and tea there and left for mahabaleshwar.
Before checkin the hotel, we decided to cover one major point in panchgani-Mapro garden(It is famous for strawberry farming in season).
Although due to monsoon, there were no strawberry but lunch in there vast food court admist the nature facing the garden was totally worth. Strawberry shake despite of non strawberry season was relishing.
After quick photo session and shopping in huge outlet, we left the place and checkin at hotel by 4.30 pm.
After one hour break, we again left to cover last point of day - Parsi point. And i must say, it was a beautiful point with amazing valley view and lake between mountains was mesmerising ending our first day on beautiful note.
Day 2 started by 10.30 and we left for mahabaleshwar.(Our hotel was between panchgani and mahabaleshwar)
Our first point was - Elephant head point. It was nice point with elephant head view in valley.
Its a pleasant walk in rain in surroundings with different views at different angles. From one angle,you will see beautiful view of elephant head with people on top feeling like people enjoying elephant ride in valley.
Also you will get waterfall view from another angle admist moving cloud will keep you glued with the view.
Our next point was - Mahabaleshwar Temple. After climbing few stairs you will reach temple and can spend peaceful time there.
Next point was Wilson point. Again as soon we got down there it was extremely windy rain and too much cloudy as it is situated on height. Again we didn't got view in such scenario but eating chatpata corns in high intensity wind and hazy cloud, you will enjoy surely.
We skipped point above that as all view ls would be cloudy.
So we moved to Veena lake. Boating was closed due to rains. We decided to have lunch there and again damaged umbrellas made us wet which was different experience all together
Next point was famous - Lingmala waterfall. It is said to be more beautiful in monsoon thats why we found maximum rush and traffic there.
We entered inside and found our way to main waterfall view point. Its good approx 20 mins walk via stairs in nature one side and in between you will see people enjoying inside rushing water.
After soothing walk, we reached the nain point and the view took us to awe. Its so amazing, we saw one big water fall along with 5-6 small water fall one after other. It totally justifies mahabaleshwar visit in monsoon.
After this, we went back to hotel. Again day ended with beautiful spot at waterfall.
In evening we went to mahabaleshwar market for dinner.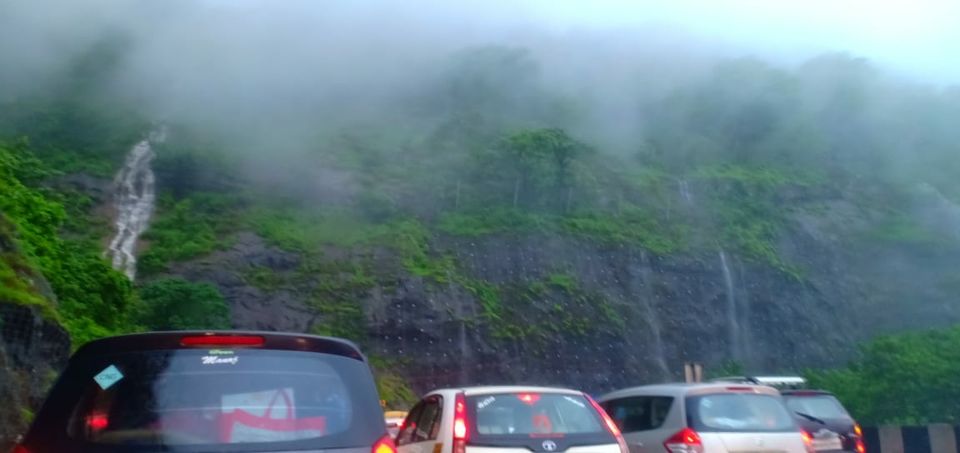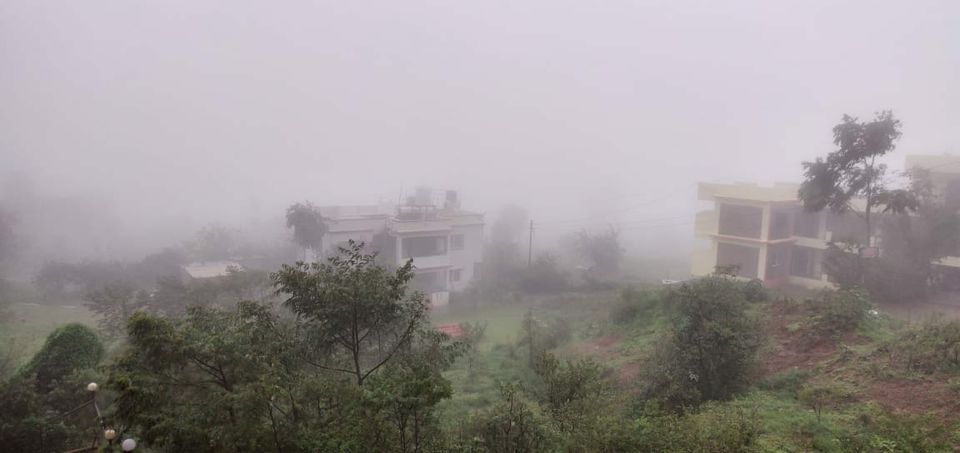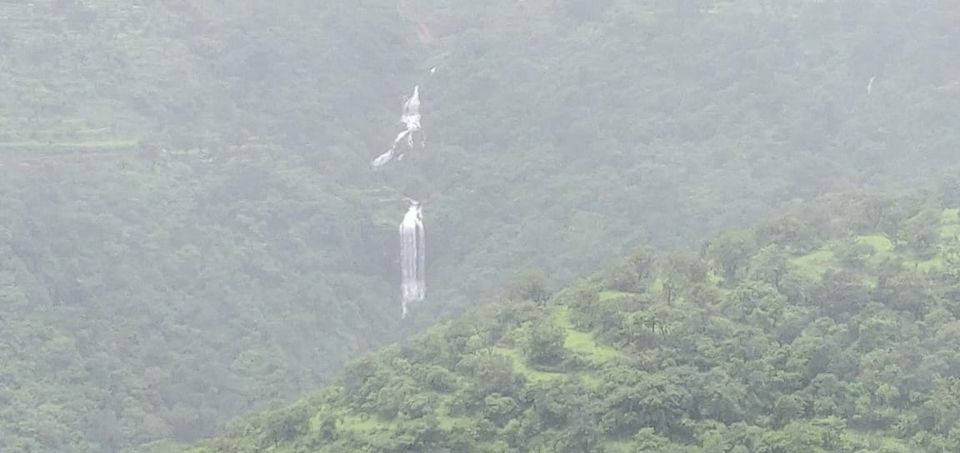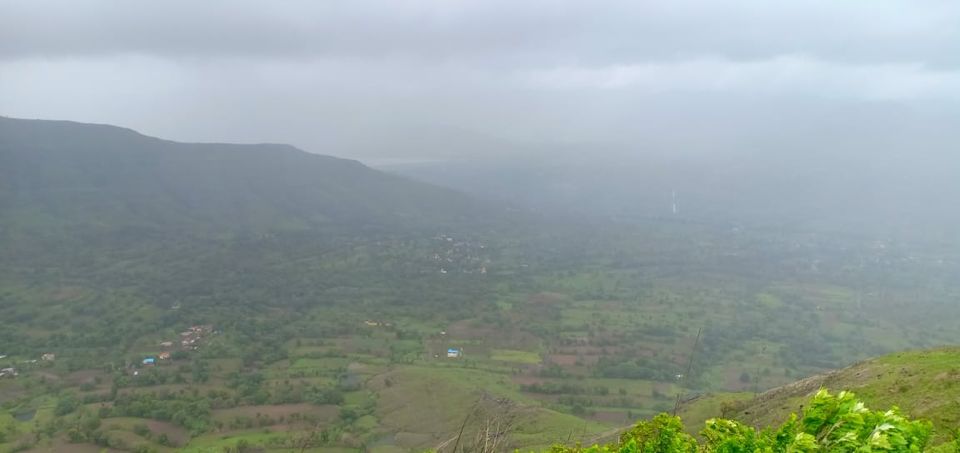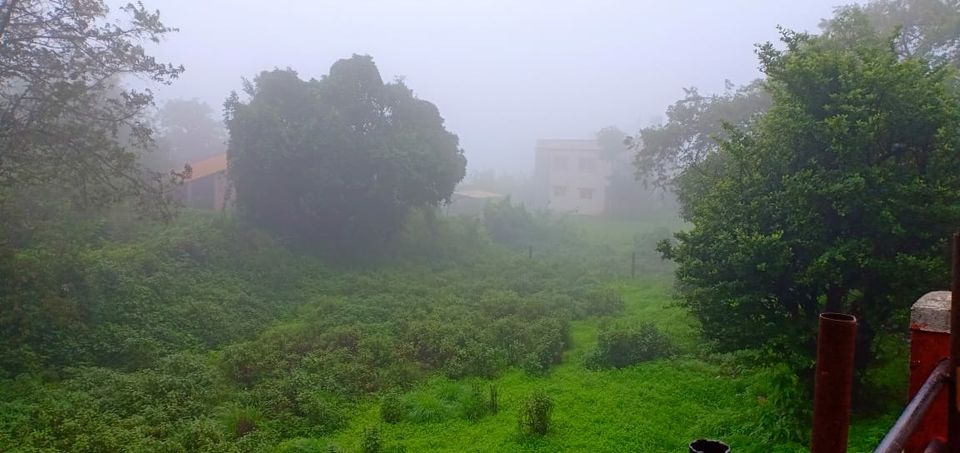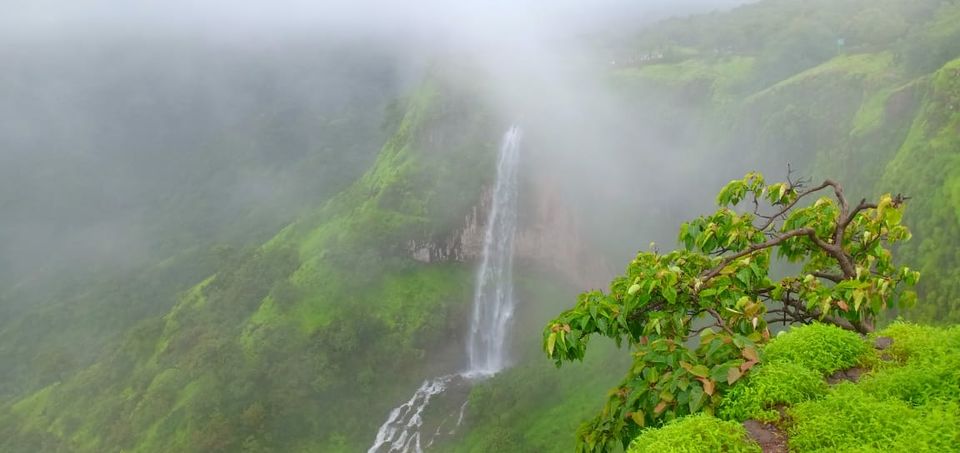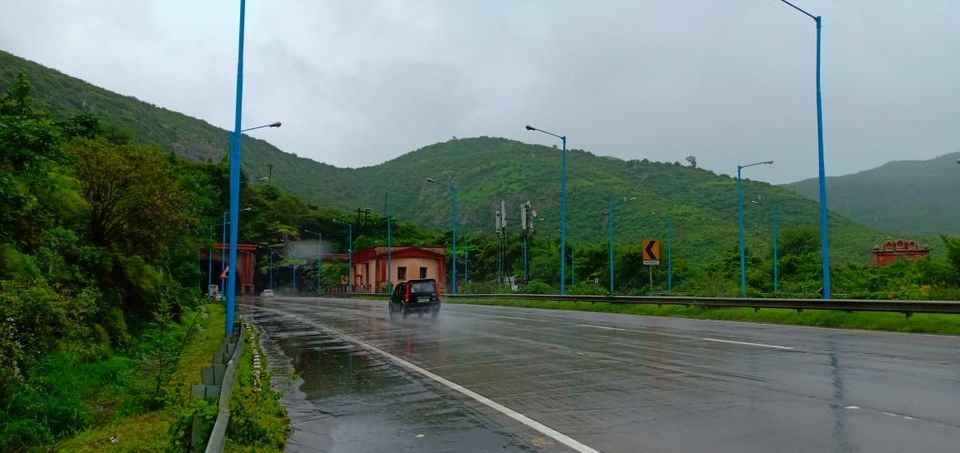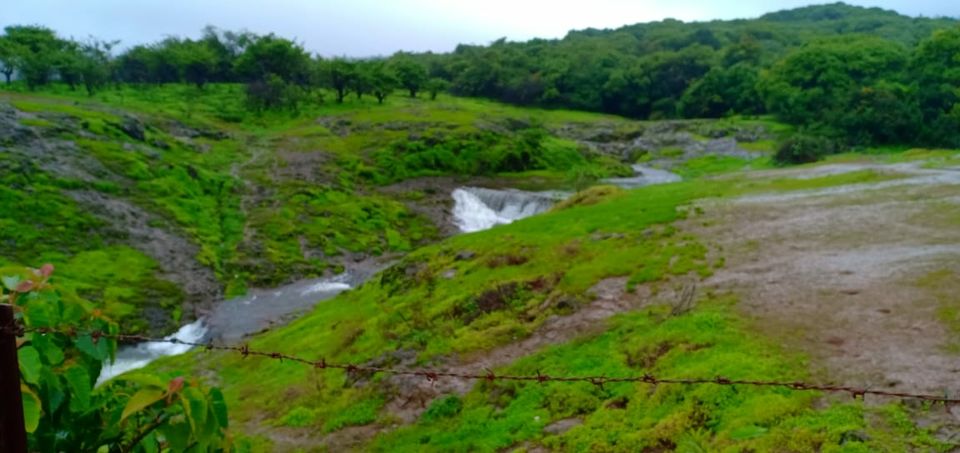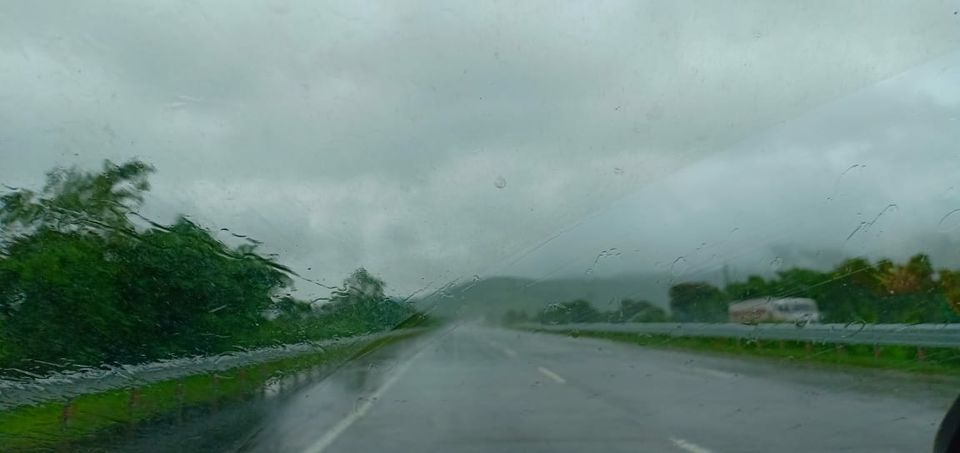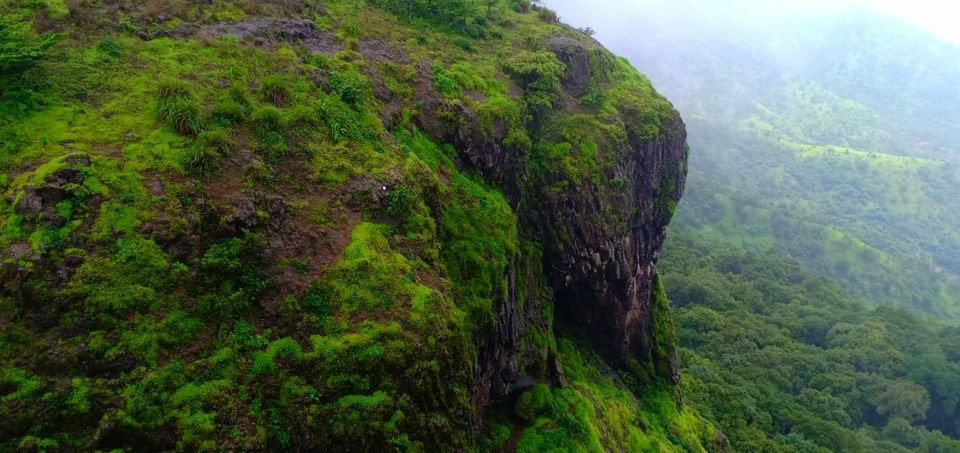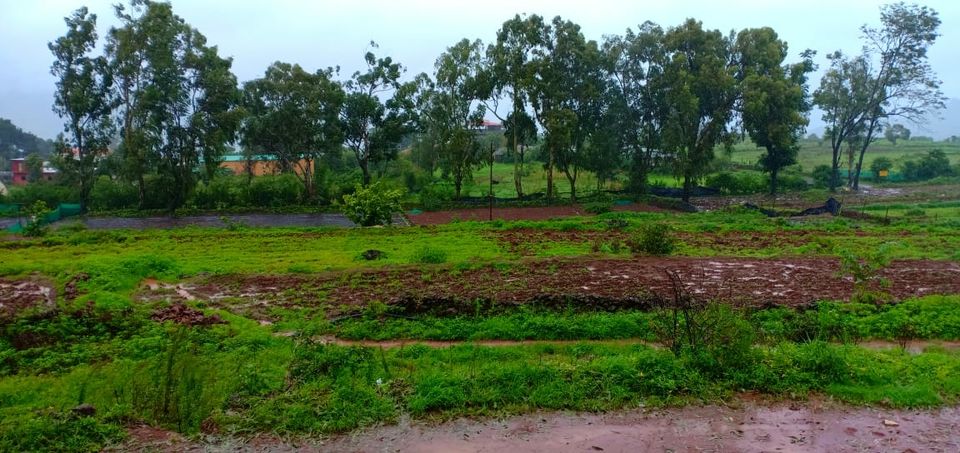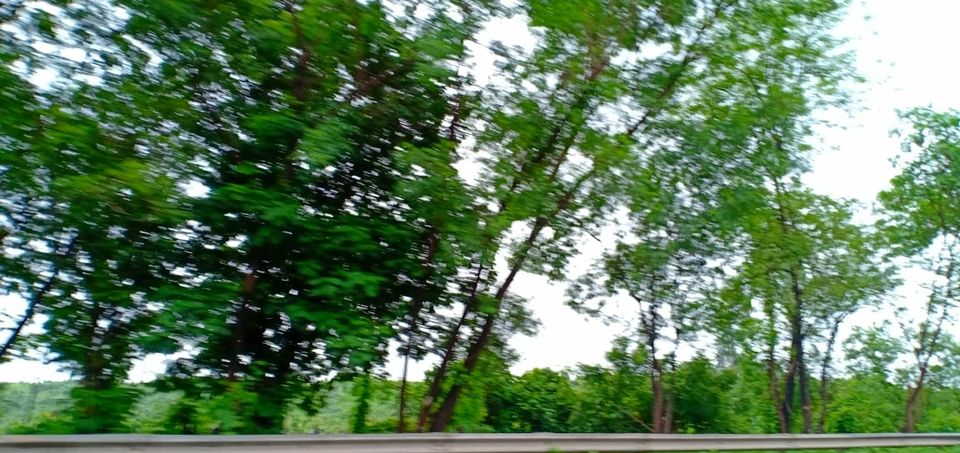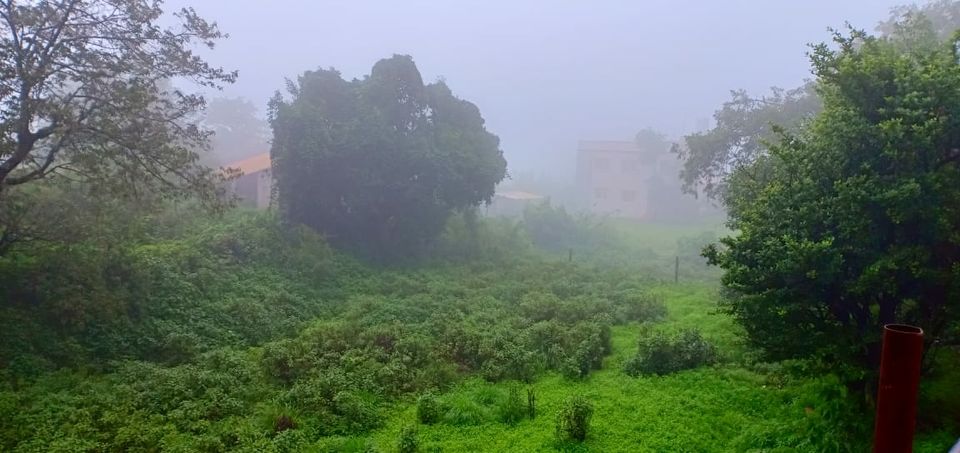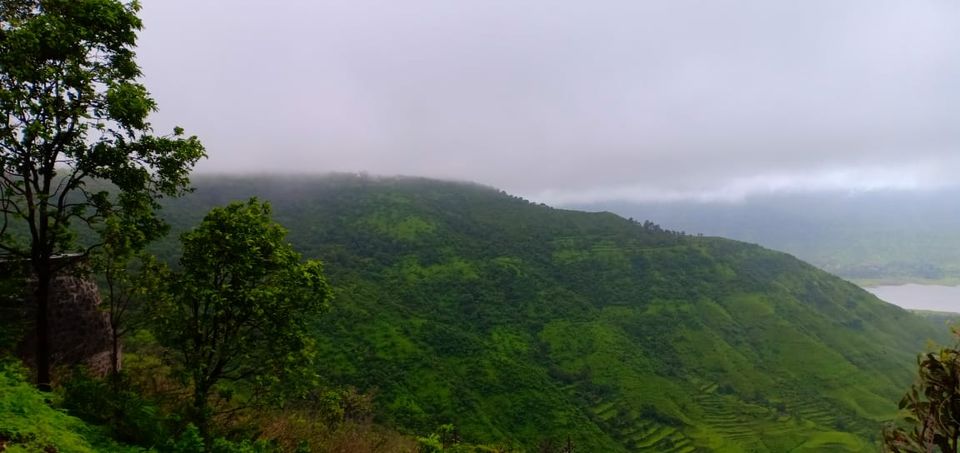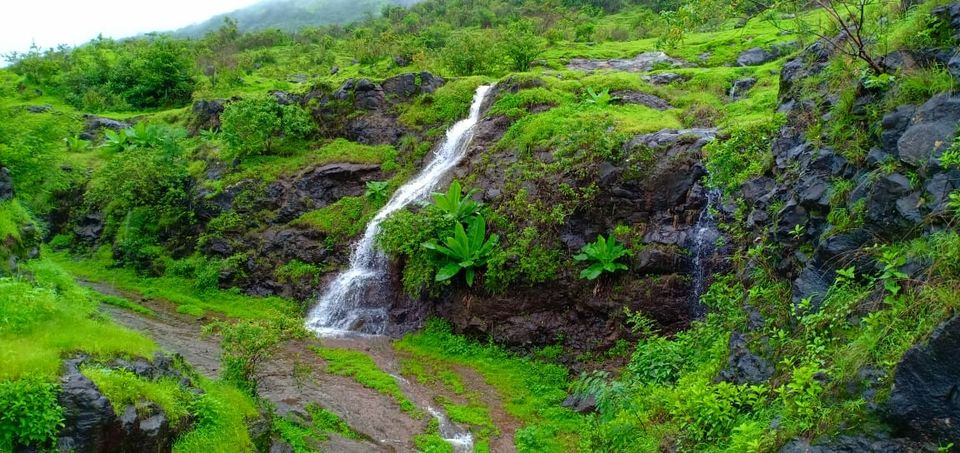 It was our returning day to mumbai. We kept it to cover major points at panchgani.
We started with - Kate's point. But the moment we came out, it was extremely windy rain we went back to car as we didn't wanted to get wet before start of long journey. We decided to head towards next point - Sydney point. That was again one very beautiful point. Luckily it was not raining and pleasant wind made everything memorable. We spent some good time there before bidding bye to beautiful hill station.
We left back for mumbai and in between we had lunch in interesting restaurant at pune.