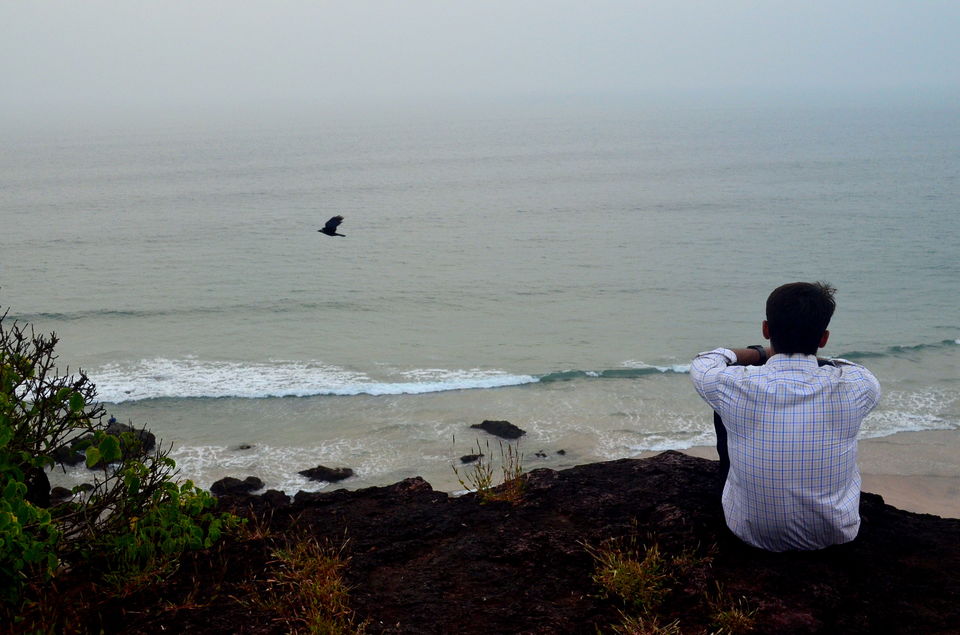 Goa is well known for the attractions it has to offer. But if you get to know the locals, you'll realize the actual beauty of this place lies far far away from what people perceive it to be. The flashy beaches and the new year parties are something whose enchantment can't be compared to anything but there are a lot of places which are still off the radar of tourists and can be called as the unexplored gems of Goa. Cabo De Rama definitely clears for that class of places.
At a distance of 30 km from Margao, 62 km from Panjim and 52 km from the Dabolim airport, this place is off the charts and only the locals know about it. Recently a resort's construction work started and it's the first one to tap this opportunity.
For me, the journey started from BITS Pilani Goa campus. As a part of my degree I had to do a 6 months internship. For this internship, I chose Goa as my station. Hard to believe but yeah, I actually developed some projects while interning there. During the course of my internship, I was staying in BITS Goa campus.
So, I started off from BITS Campus which is hardly 2 km from Dabolim Airport and on the way to the cross-section which divides the way to Margao and Panjim. From the cross- section I headed towards Margao and further into reserve area. The sights from the area were something I still remember. Lush green valleys, a small empty well maintained road and an occasional tinge of ghat sections to pump the adrenaline.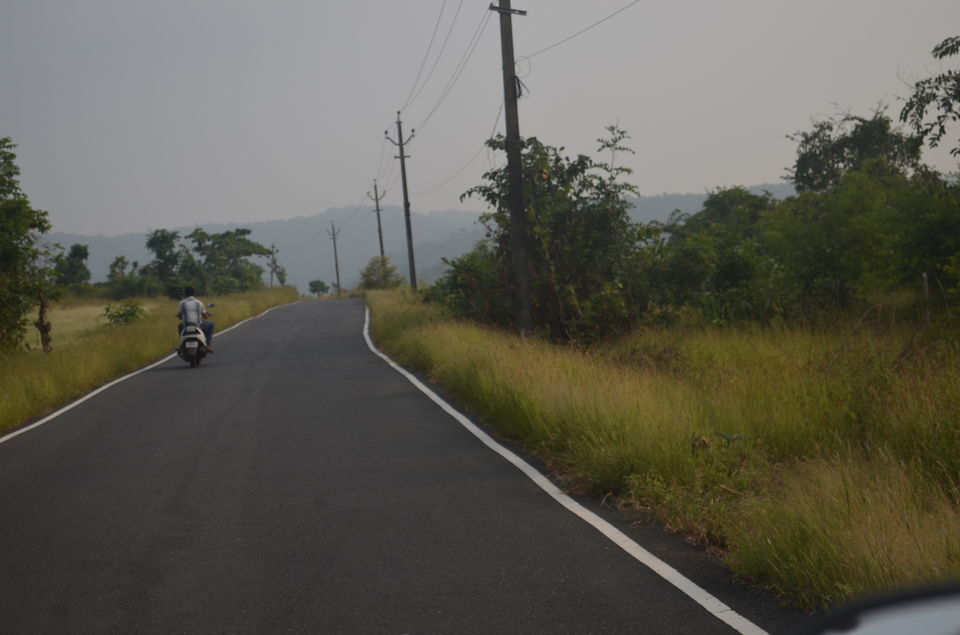 Google is by far the best guide which I found in Goa. Same goes for this trip. There are a few twists and turns after Margao which Google will guide you through and finally you'll reach Cabo De Rama.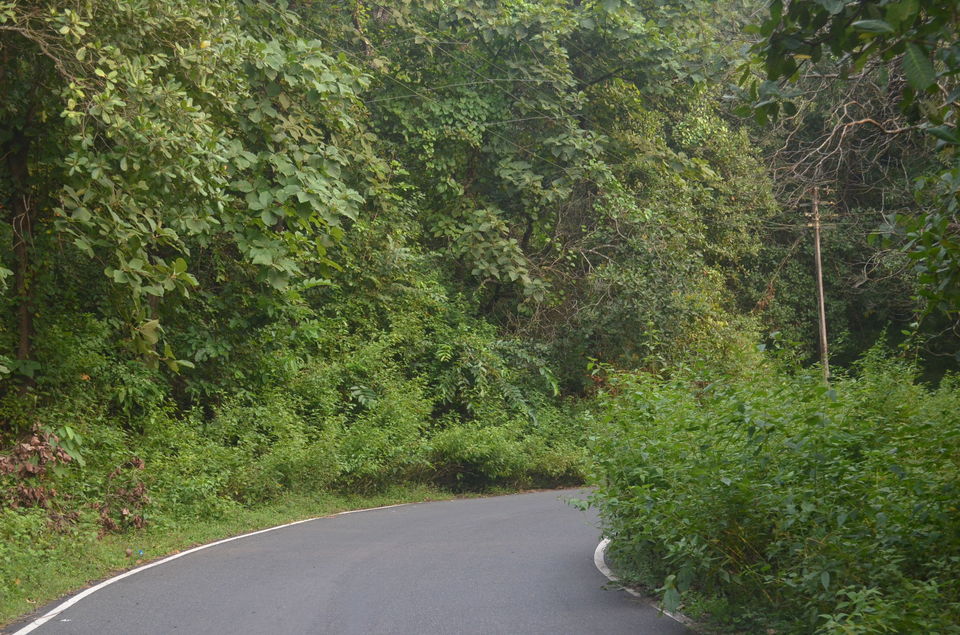 The specialty of this place is the cliff view of ocean. Only other place where I have seen such views is Gokarna and that too in the best of it's season. On reaching there you'll have to off-road a little (about 1 km). You can park your bikes/cars before the off roading section too and walk the way. The off roading is a little dangerous as the surface is rocky and it might mess up the chain sprocket of your bikes. We were lucky not to encounter any such problem.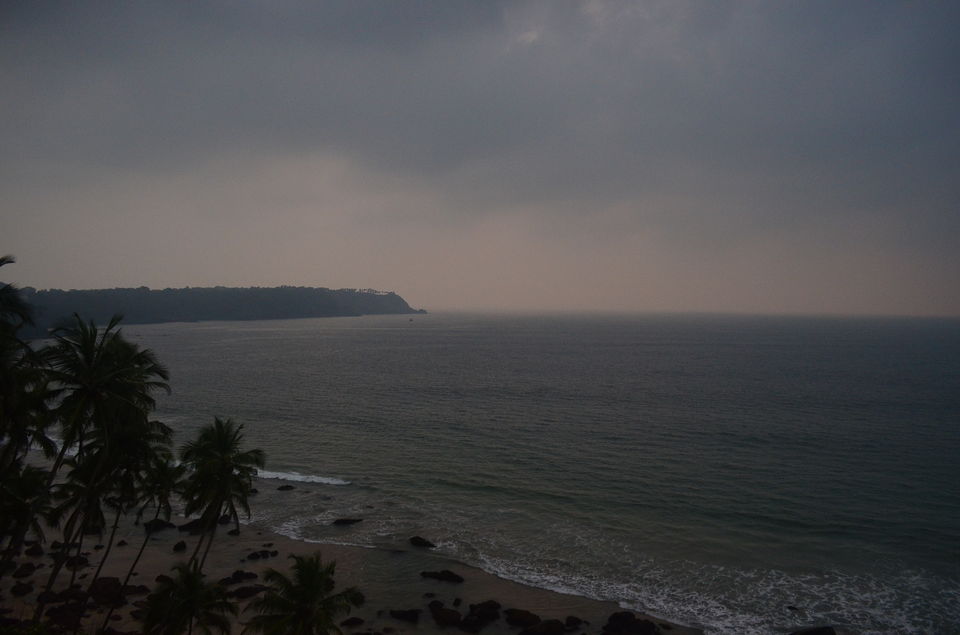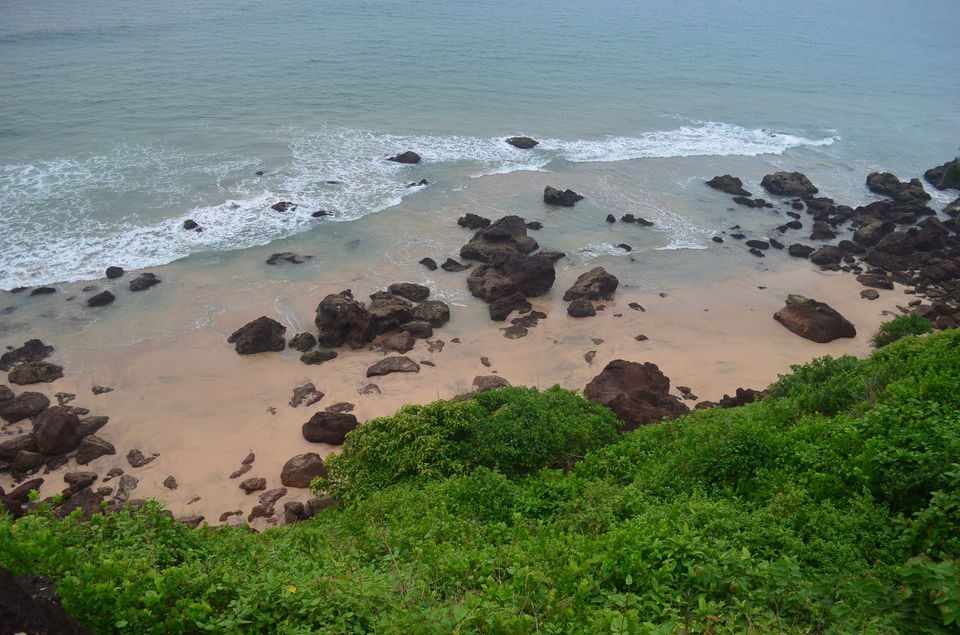 Next coming to the Cabo De Rama fort. This fort is about 5 km away from the cliff view. However the road is pretty narrow so be very careful in driving till here. Once inside the fort, there are two ways, one way leads to a church and the other one leads to the top of the fort. There is a third path too which leads to the foot hill and to the shore but because of the lush green surroundings and the setting sun, we were a little reluctant to take that way.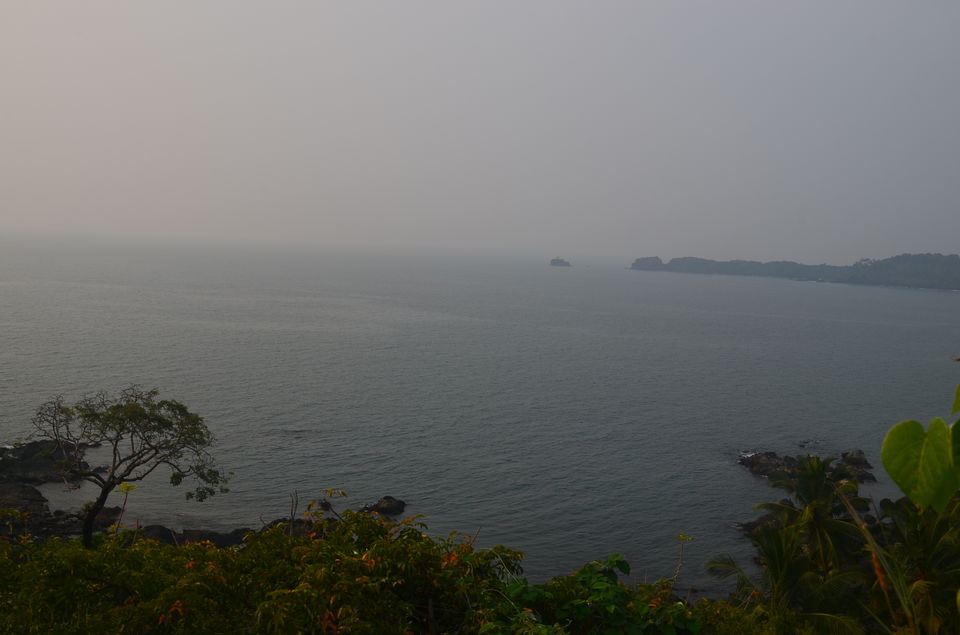 There are two spots to visit around this area. One is the Cabo De Rama fort and other is the cliff view. Since the fort is an archeological site, sometimes people come from nearby villages to enjoy the views from the top. However the cliff view is totally secluded and a perfect get away if you need a healthy mind clearing session with yourself.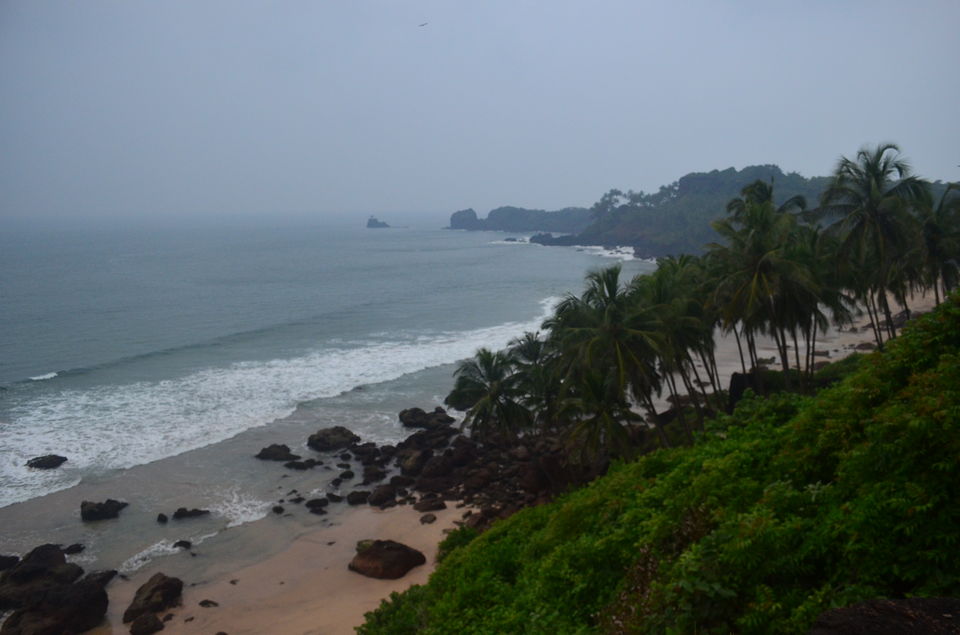 The views offered from the cliff are amazing to say the least. Before visiting this place I had never experienced watching sea shore from a cliff. It soothes you from the inside and calms your brain. You can sit here and relax indefinitely. The sound of the waves crashing on the shore along with the setting sun makes one hell of a landscape and you will never want to leave it. However if you get a little bored of the sights you can further trek a little towards the right where you'll find a decline leading down to the shore. This beach is as clean as any beach can be. The waves are calm and if you have your own tents and sleeping bags you can definitely spend a night here and experience the beauty of this place.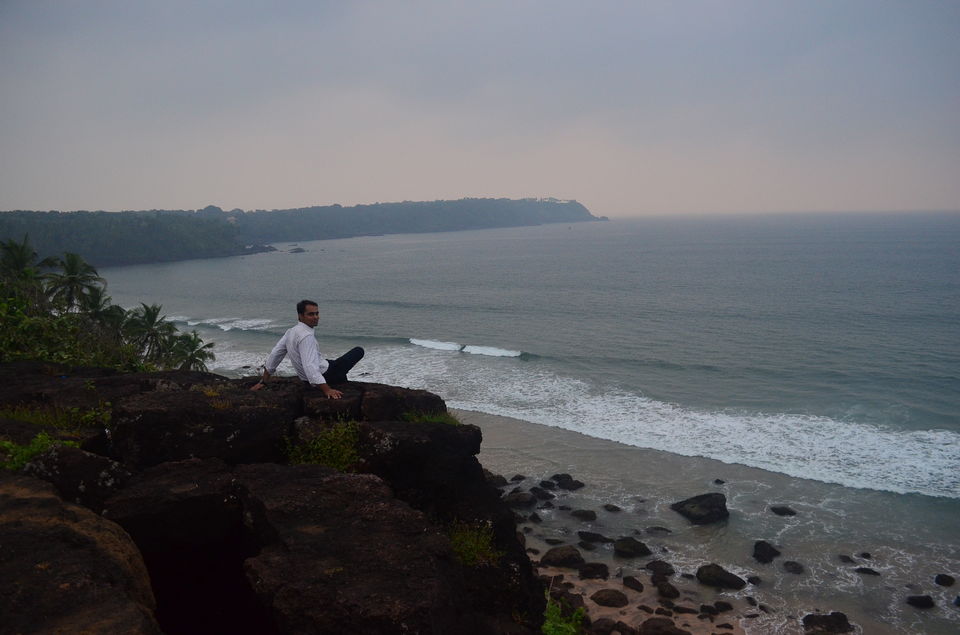 Top of the fort also offers panoramic views of the surroundings and is definitely a sight to relish. When we went, due to a Pre-Marriage photo shoot at the place, the church was closed. There is a trail which goes beside the church into the jungle. We dared a little to take that route and followed it for a good 20 min. After this we realized that we had wandered off to a place where we shouldn't be going. The trail led to the foothill and there was a rocky beach with a hut on the side. Initially we were just enjoying the sights but minutes later we saw a wave gushing towards the shore and in no time the water level on that rocky beach rose by 6 ft. my measurements may not be accurate but the gush was strong enough to take away any and every thing that came to the shore.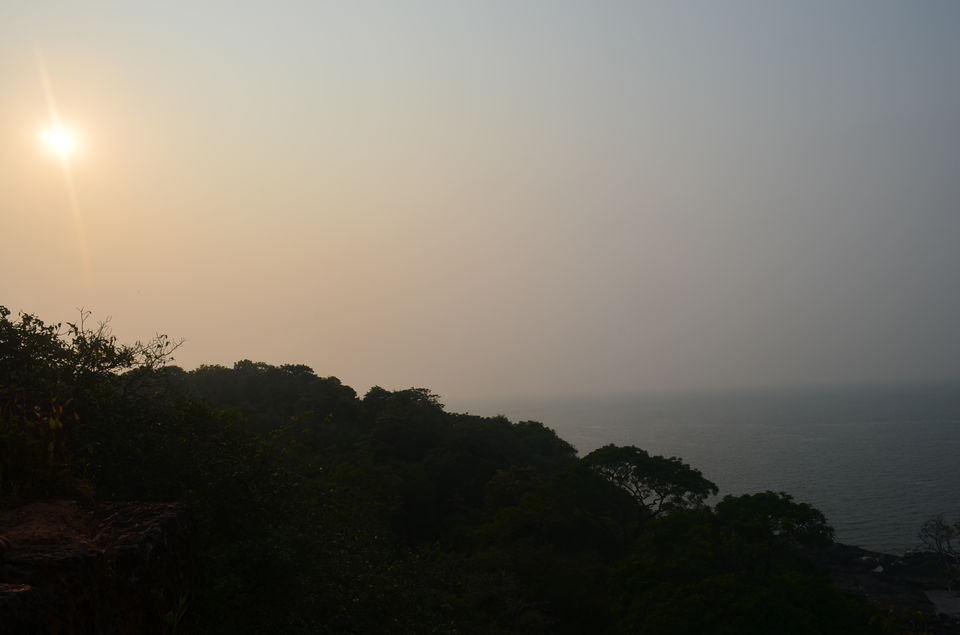 Scared by the sights of how a beautiful creation of God can turn deadly in a matter of seconds, we ran back to our bikes. That was the end of our trip but the cliff views and the soothing silence which it offered are engraved deep in our mind.
How to reach:
There is no public transport to this place. So the only way you'll be going to this place is by taking your own vehicles. Both cars and bikes can easily reach this place.
As for directions, Google is going to guide you for the most part of the trip. Make sure you are either carrying a power bank or having a photographic memory which can memorize all the turns to this place.
Still to give an idea, you have to take the road leading to Margao and continue further on it till a diversion. From here you'll be mostly traveling on village roads but they are well maintained and driving there is not an issue.
Things to carry:
1) Power Bank: I can't emphasize enough the importance of this invention for travelers. Make sure you are carrying one which can give your phone enough charge to get you back to your place.
2) Water: It's difficult to find side shops in that area. Hence it is advisable to carry your own water bottles.
3) Snacks: Again because of the seclusion of this area, there are no fast food shops or anything around. Snacks are not an urgent requirement but a luxury you'll want to have when you are sitting and enjoying the cliff views.
Best time to visit:
The sunsets from this place are always beautiful and definitely worth watching. However, if possible check the weather forecasts and avoid going if it is cloudy.