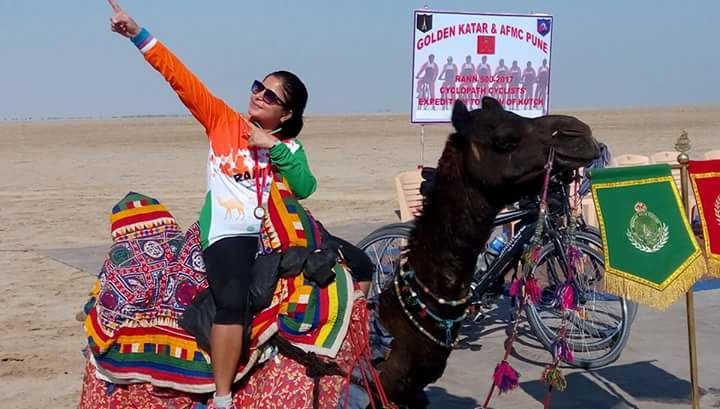 In my third post in #UnseenKutch series after previous posts of offbeat beaches in Kutch and Craft Villages in Kutch, I am going to share one completely unique FLAVOR of this amazing place.
Surprisingly, Kutch as a motorbiking destination is heavily advertised, but its potential as a cycling destination is not explored much.
If you are a: #cycleenthusiast #solowomantraveler #trafficfreeroadlover #offroading fan and this is the place.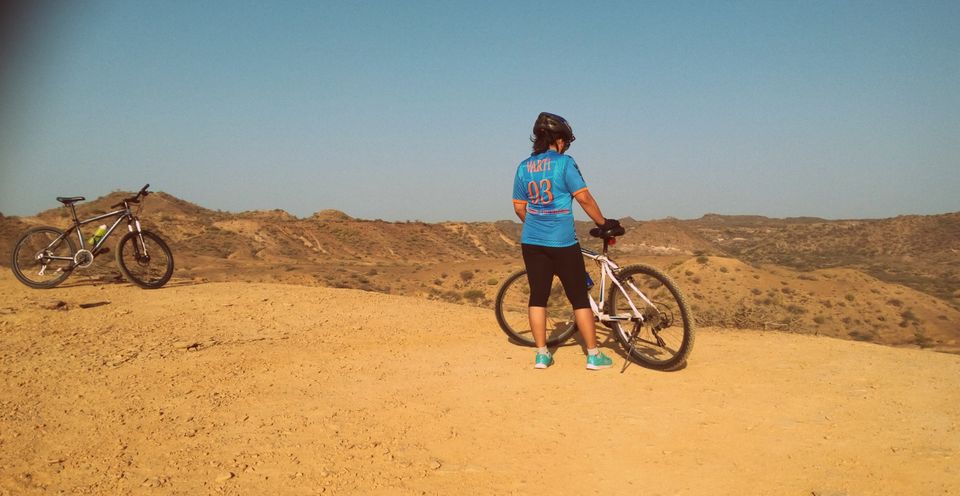 Cycling had always been a part of my life in one way or the other. We have tried to combine local sightseeing and cycling together during our long lazy travels to heritage city Delhi, mountain slopes of Dehradun, Mussoorie, Dharamsala, or Bir-Billing. But the experience in most of these places was not satisfactory (and liberating) because of either of the two reasons: Traffic or safety issues. In this regard, Kutch is one place that will not disappoint you. It has smooth roads connecting small pockets of habitations, acres, and acres of barren hills teasing you with its unexplored biking trails.
My rides: MTB firefox, Hybrid Trek
Terrain: City roads, Offroading
Type: Solo, couple
Bonus: Woman friendly
My Favorite Trails:
Bhuj has many trails and routes which will entice any biking enthusiast. Here I am introducing a few of them that are my personal favorite.
Jadura village: (40km circuit from RTO circle-Jadura-Mundra road)
This is one of the full-packaged route I have discovered. It has everything a biker longs for: Smooth roads as well as the off-roading trails, minimum traffic, nature, slopes, risks. Better go loaded with your ration as there are no tea shops along the route, except one odd at the end of the route.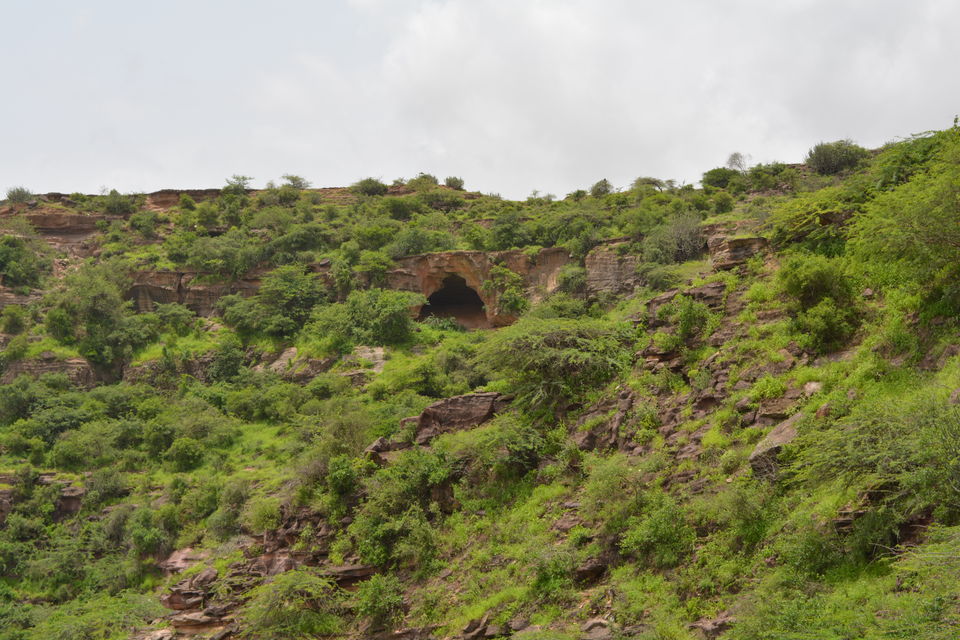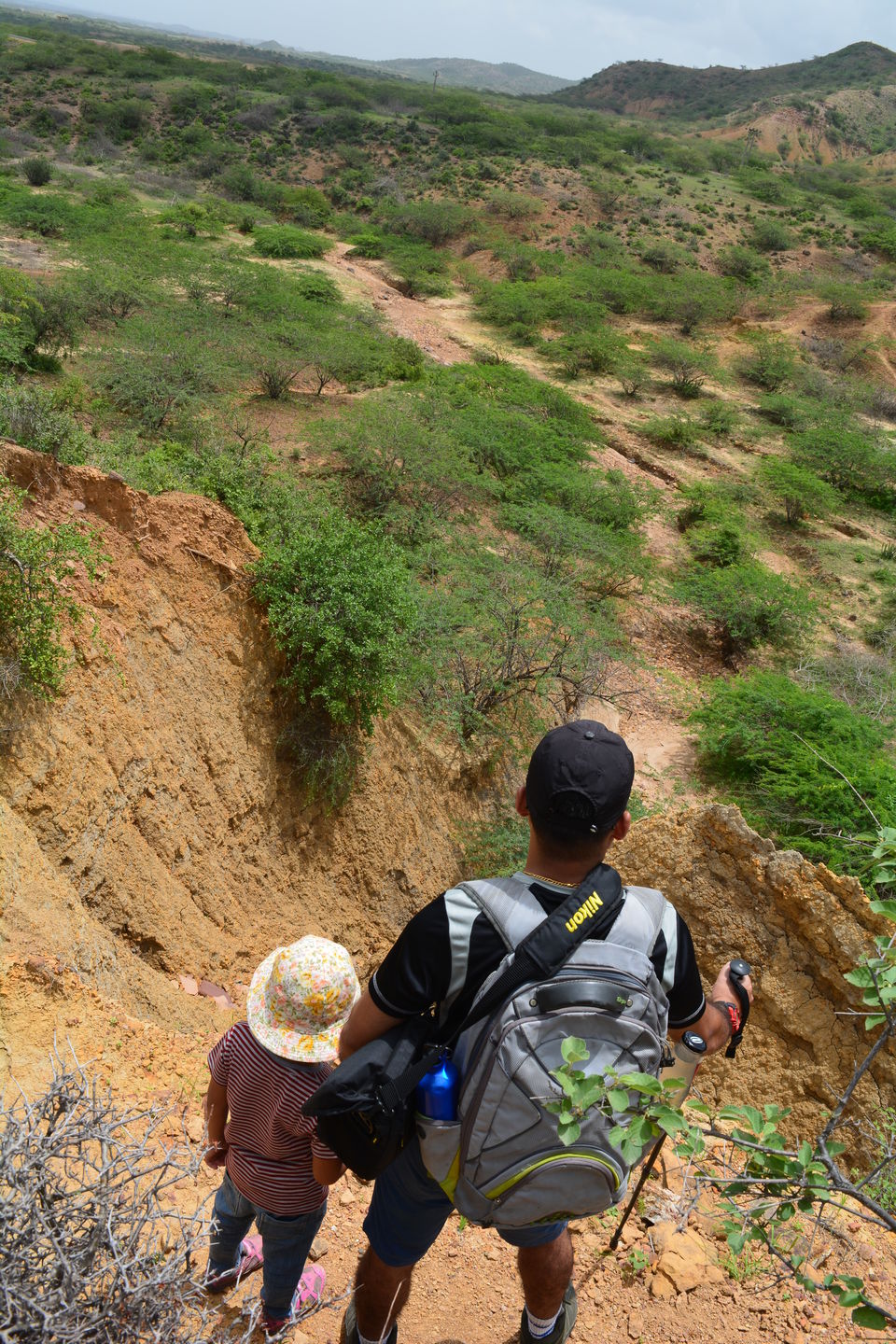 About 8km off the route is a locally revered temple on a hillock – Tapkeshwari temple. This is an ancient Hindu temple dedicated to Tapkeshwari Mata. There are many natural caves around the temple, which I have explored on Sundays when we take our daughter for mini-treks on these barren terrains. There are also ruins of a small palace-like structure, which was believed to be the seat of a local chief. This place is quite famous among lovebirds and even for family picnics. I have a special attachment to this temple because of its caretaker- an old widow. And I love sitting and chatting with her while she fills me with the stories of this land over a cup of tea prepared by her loving hand.
Mandavi: It is a scenic beach about 64 km from Bhuj. There are private beaches as well as a common beach with camel rides etc. The road has moderate traffic, a little more on weekends but still less compared to a metro city. Most of the stretch is flanked with keekar jungle on both sides. It passes through three or four habitations. The trail is pleasant with up and down slopes for first twenty-five kilometers, after which it somewhat becomes monotonous.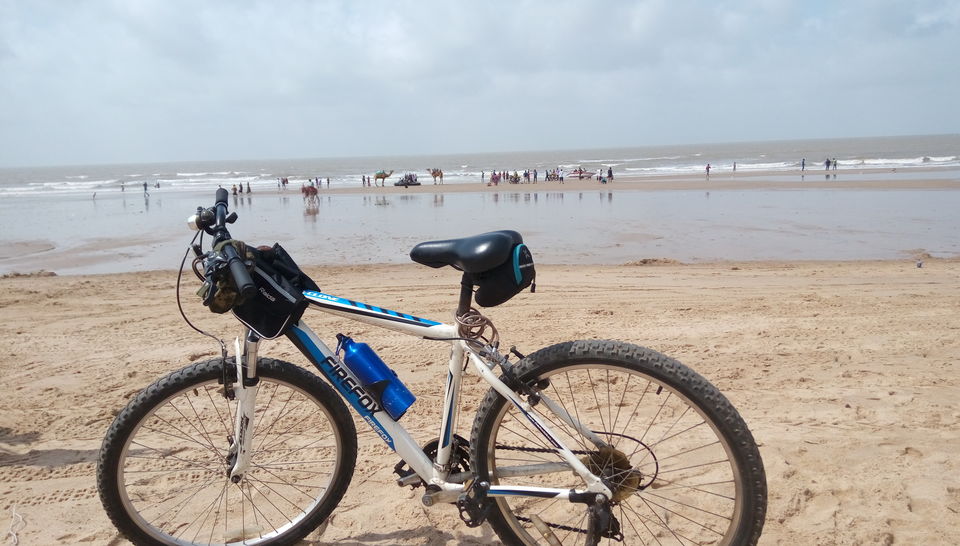 My favorite pit stop is Praveen Bhai's dhaba at about 15km from the city. It is next to a water body (if one is lucky, one can spot a lazy crocodile sunbathing). This dhaba is famous among the Sunday Bikers and other commuters as a breakfast point (8.30am onwards) and serves fresh Vada Pav, Poha and Chaas. A mini-van with different flavors of soda drinks is also parked nearby. About ten kilometers from here is Pride Rock Resort, a nicely located resort with a swimming pool. One can try parathas here, which are served 10 am onwards. There are not many dhabas along the route, and if you are planning an early morning ride then better go loaded. There are many roads that connect this highway to the interior areas. I have explored some of them and found each one satisfying. Also, many off-roading trails are passing through the jungles.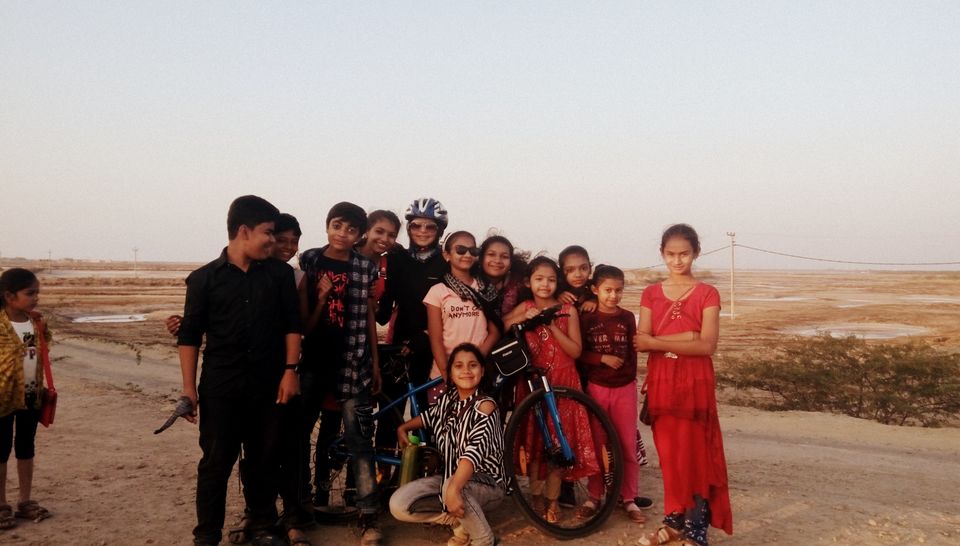 The Great Rann of Kutch: The White Rann is about 100 km from the city. Smooth and traffic-free roads. But unlike the other trails, this is the most yawning road I have found. Yes, there are some habitations we pass, but most of the time, the road is super monotonous that at one point you feel like a robot. Don't expect any fancy dhabas or eating joints. There are very few tea shops sparsely located, and be careful while buying biscuits, chips. On my last ride, I had consumed Parley G manufactured in 2013 to test my immunity level 😉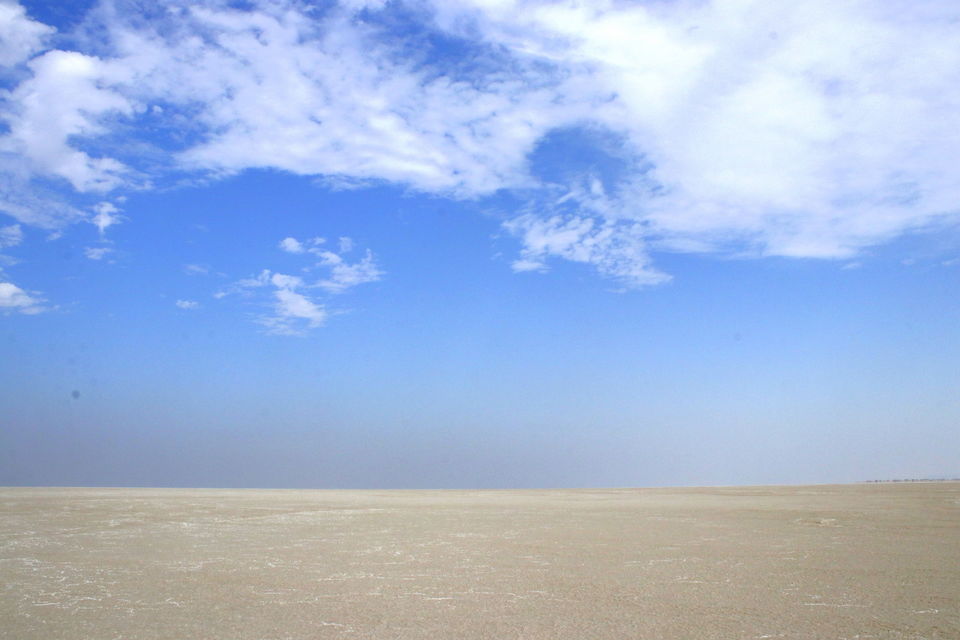 Some popular local destinations that fall along the route, such as recently opened Rakshak Van, Rudramata Dam. After about 60km one reaches Brindiyara village, here you can stop for their famous mawa sweets. If you have enough time, you can also explore a nearby tourist village –Gandhi nu Gham – famous for its beautiful handicrafts and equally mesmerizing artisans (The details are shared in my previous post).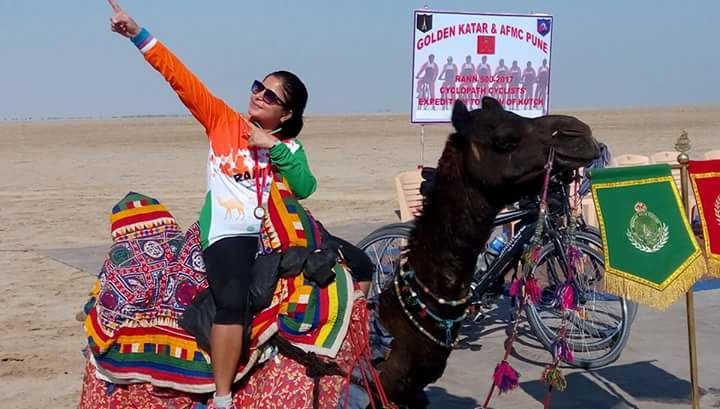 In the tourist season, i.e., the Rann Mahotsava (From Nov till late Feb), many restaurants and Bunga resorts get active in the region. Still, in the off-season, the route lies abandoned, except for the occasional Military vehicles. So, my advice would be to carry your arrangement. And for Dilli-wallas – don't expect too high for egg breakfast rides, as Kutch is a predominantly vegetarian region. Very few restaurants here serve non-veg dishes. After about 5 hours, with three pit-stops of about five minutes each, I reached the destination.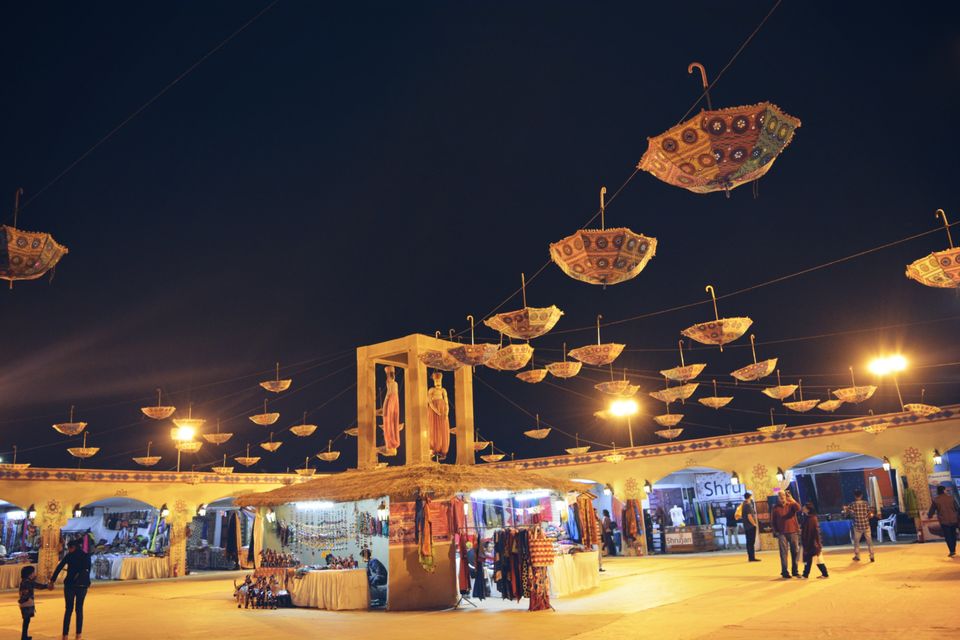 Apart from these, there are many more routes, like towards Nalia, airport, Mata-nu-Madh, and so on. Like I have mentioned earlier, roads, wherever you go, are excellent.
Now, let me add some more thrill to the biking adventures – Off-roading.
With acres of barren land, kutcha trails, rocky terrains, hillocks with snaking slopes—this terrain has everything an offroader may ask for. All you need is a functional GPS connectivity. One of the drawbacks of the off-roading trails here is the fear of puncture. So, it is advisable to have a puncture-resistant tube and kit.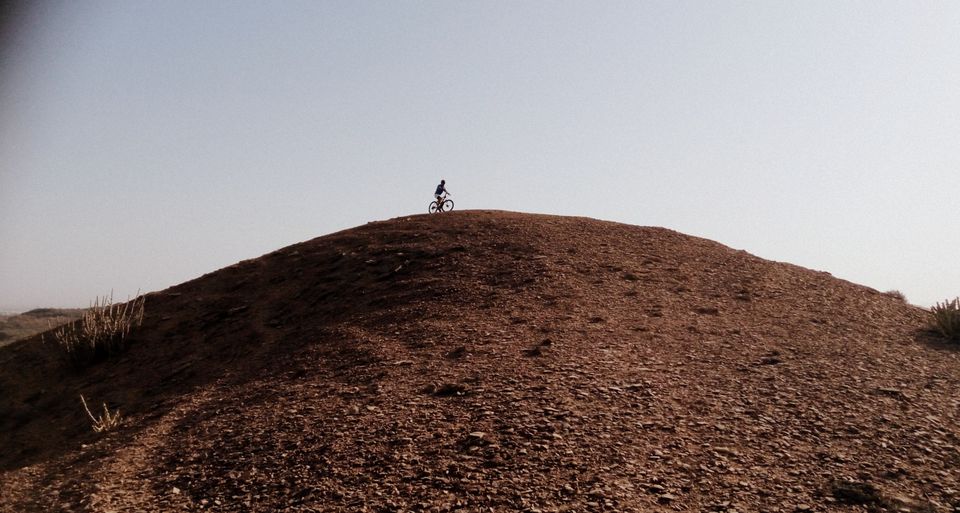 There are many more trails I have discovered in this beautiful land, words will fall short if I cover each one of them. For details of my off-roading experience, you can check my detailed post on my website page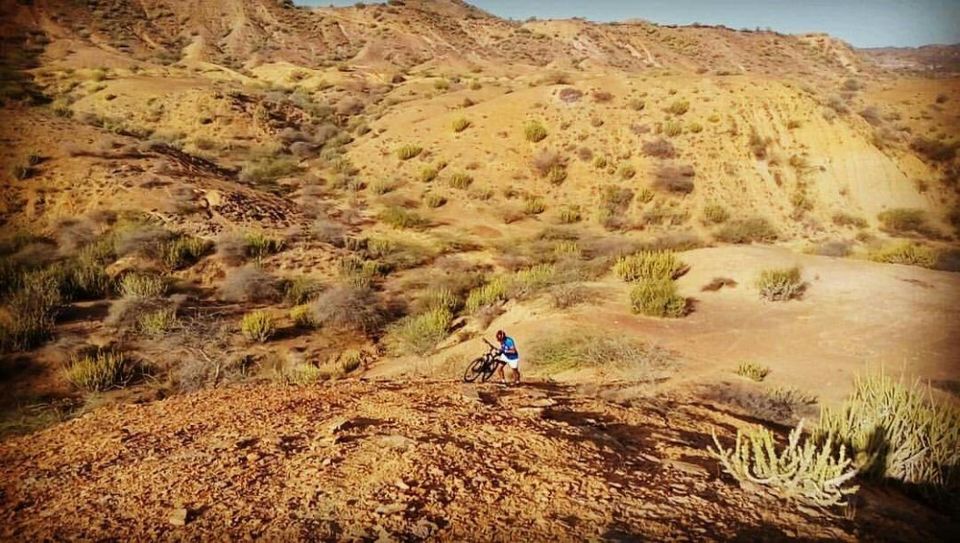 Shortcomings:
No system of bikes on rent
No proper gear bike service station.
Cycling as a tourist sport is not advertised. It would be fun if during peak season, i.e., Rann Mahotsava, tourists are offered bikes on rent. There is one odd cycling expedition to Rann, but frankly, it is too overpriced. Among the locals, biking is gradually catching on. Still, it is not as popular and organized as the clubs in metro cities. There is one club – BBC – that generally go on their Sunday rides.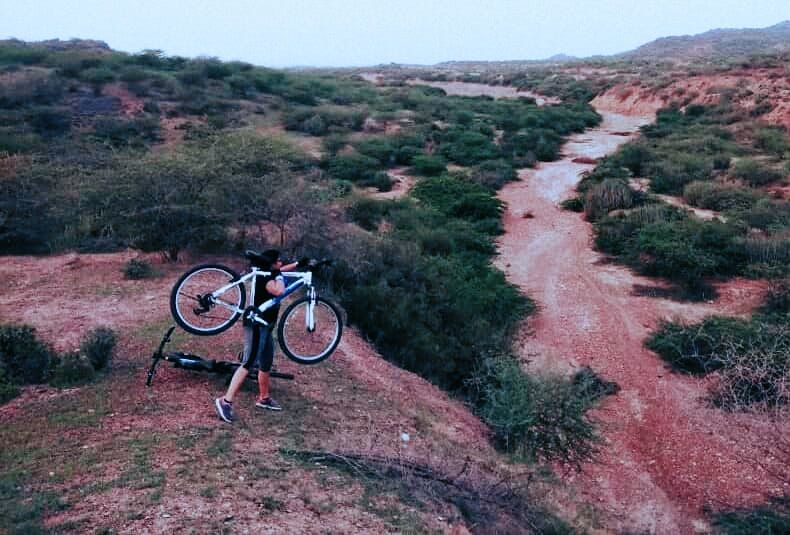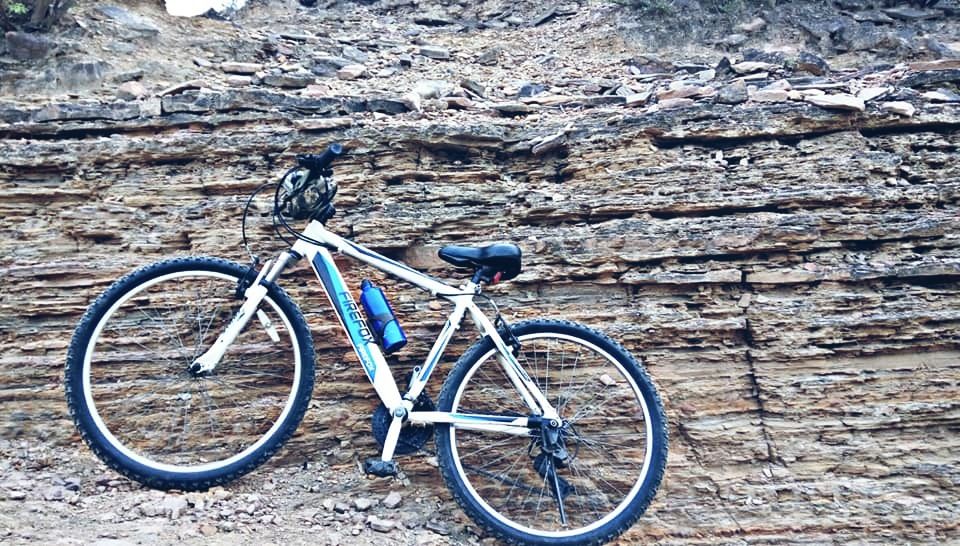 What makes Bhuj unique as a cycling destination?
The foremost thing that makes Bhuj an ideal and unique destination is its weather. Contrary to the general view that this region has a harsh climate, I find the climate of Bhuj better than the other cities like Delhi. Because of the breeze effect, the evenings are usually pleasant. Even in the afternoons, if you are under the shade, you will not feel hot. It is only two months a year when the weather is unbearable, September and October when the winds stop, and it is hot and stuffy. The rest of the time weather is quite pleasant and ideal for cycling and outdoor activity.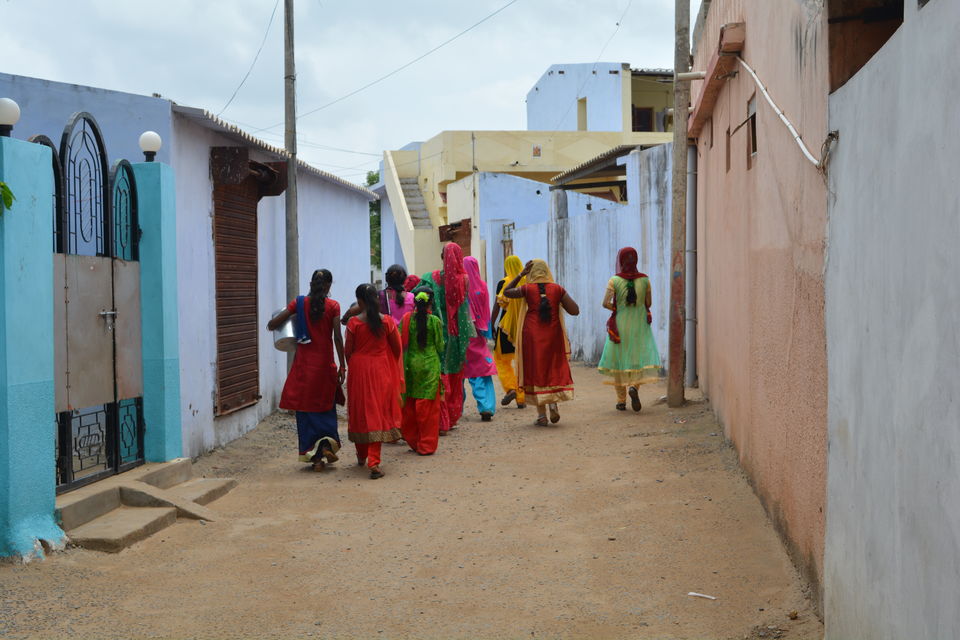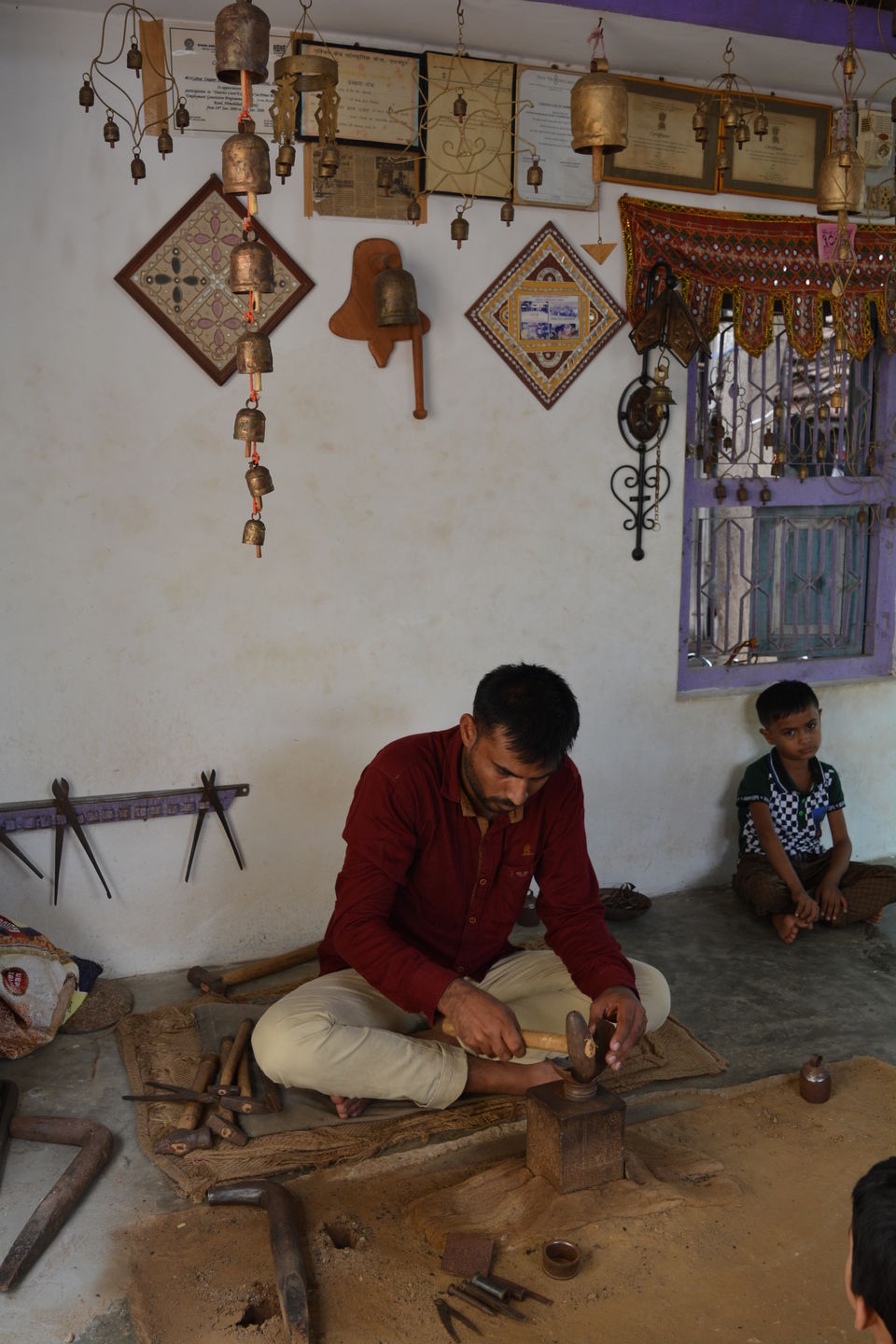 The most essential attribute of Bhuj is that it is a Woman-friendly city. Throughout my solo rides, I have met people who were warm and cultured, be it a poor shepherd or a businessman. They are kind and helping in nature. I have encountered not a single instance of catcalls or voyeurism. Yes, curiosity is there but not unhealthy.
Last, of course, are its traffic-free, smooth roads all over.
So, next time don't forget to pack your bike when you plan a trip to Kutch.
Feel free to inbox me for any updates and queries. Any suggestions and criticism are most welcome. Happy Riding !!!
My profile links:
1. Read more of the posts on my fb page
2. More of my travel stories at: Travels of Mast and Malang and Offbeat destination in Kutch
3.Instagram/