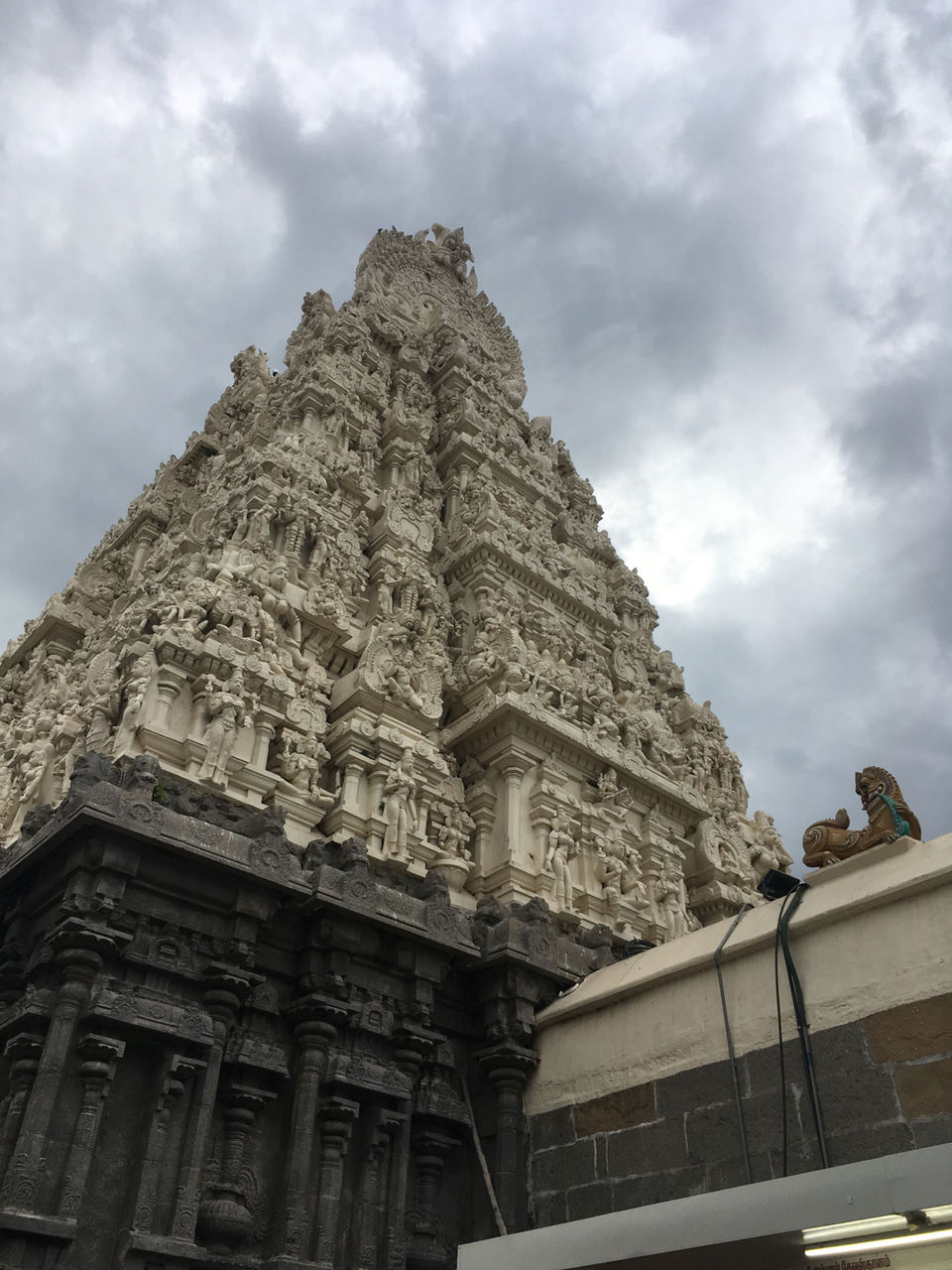 Plan A : Initially Trip to Hampi was planned on long weekend followed by Independence day and all trains booking were done. But Due to heavy rains and floods trains got cancelled :(
When Plan A gets failed there is plan B : )
Got to know that Athi Varadar festival is going in Kanchipuram for 48 days and i started getting whereabouts info from Google. Last day of festival was on 17th of August. So booked my flight ticket just one day earlier i.e on 14th of August and got super deal for Chennai. Super excitingly i packed my bag and started my journey to Chennai on Independance Day Afternoon. Landed Chennai in 2hrs. Chennai Airport is connected to Railway and Metro Stations. Took Train to Tambaram Sanitorium which is just 3 station from airport. Lot of buses ply to various places from Tamabaran Sanitorium. Took Bus to Kanchipuram which is just 60 Kms and takes 1 hrs 30 minutes. After reaching I Check in hotel and had Nice Sumptous finger licking South Indian food. Slept early so that I can start early next day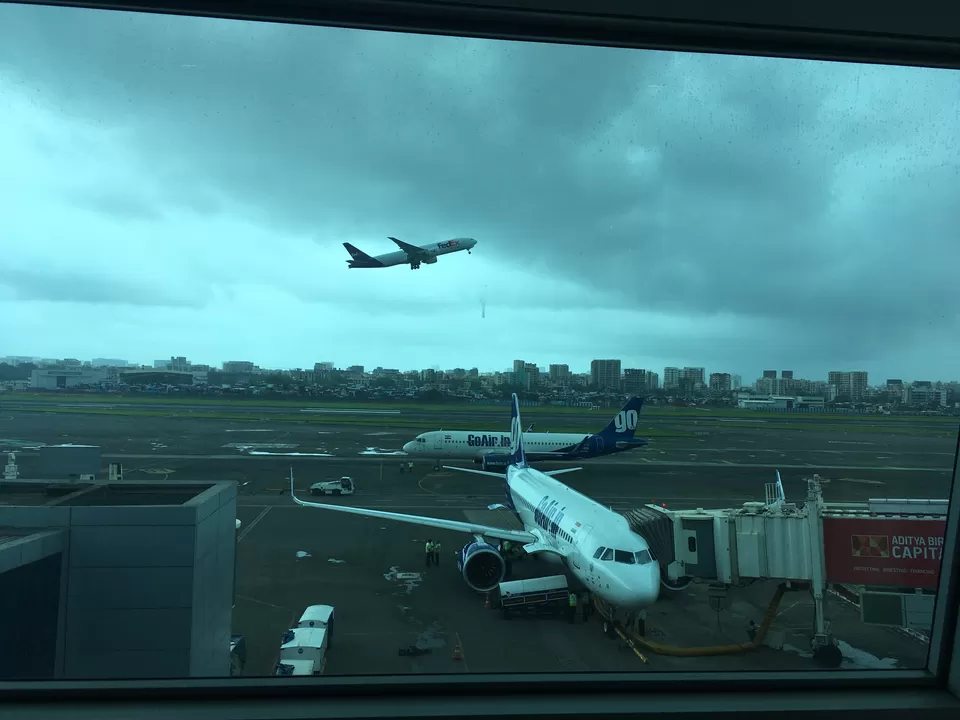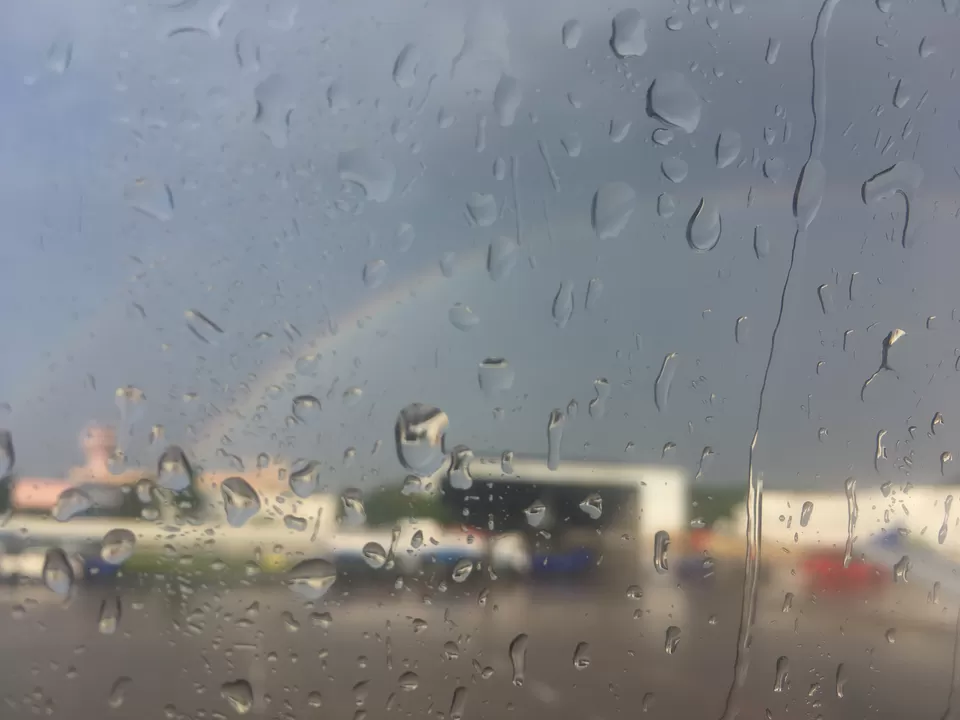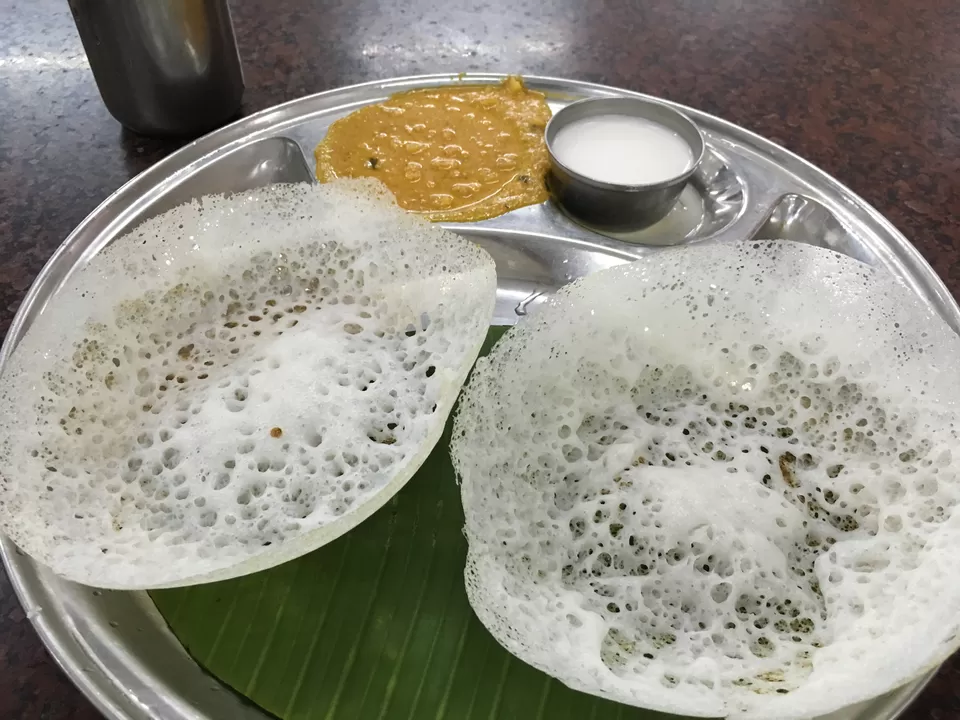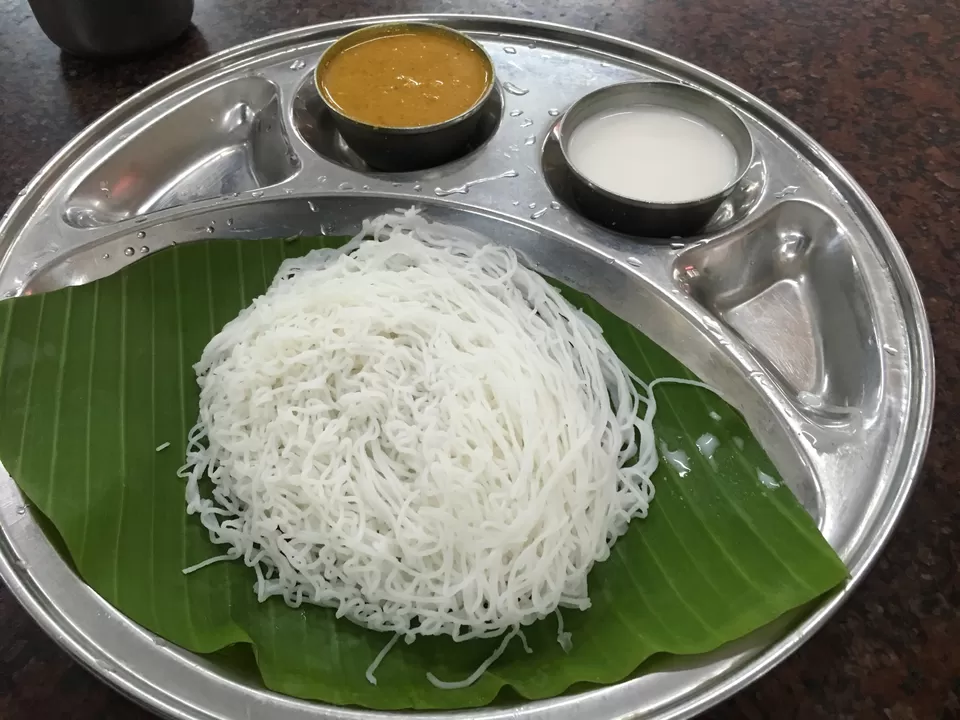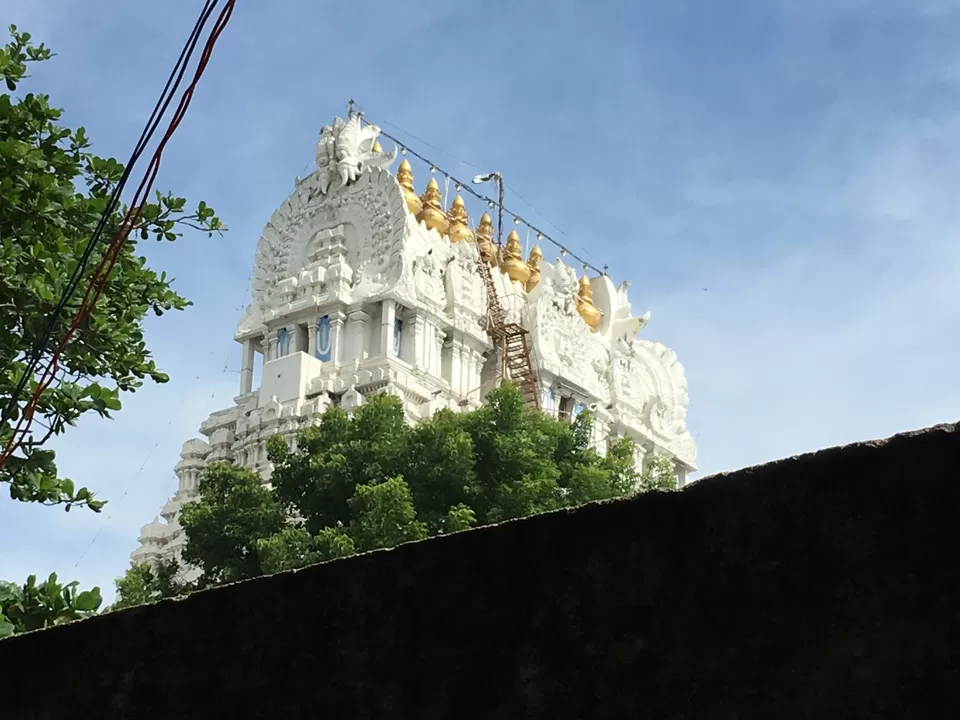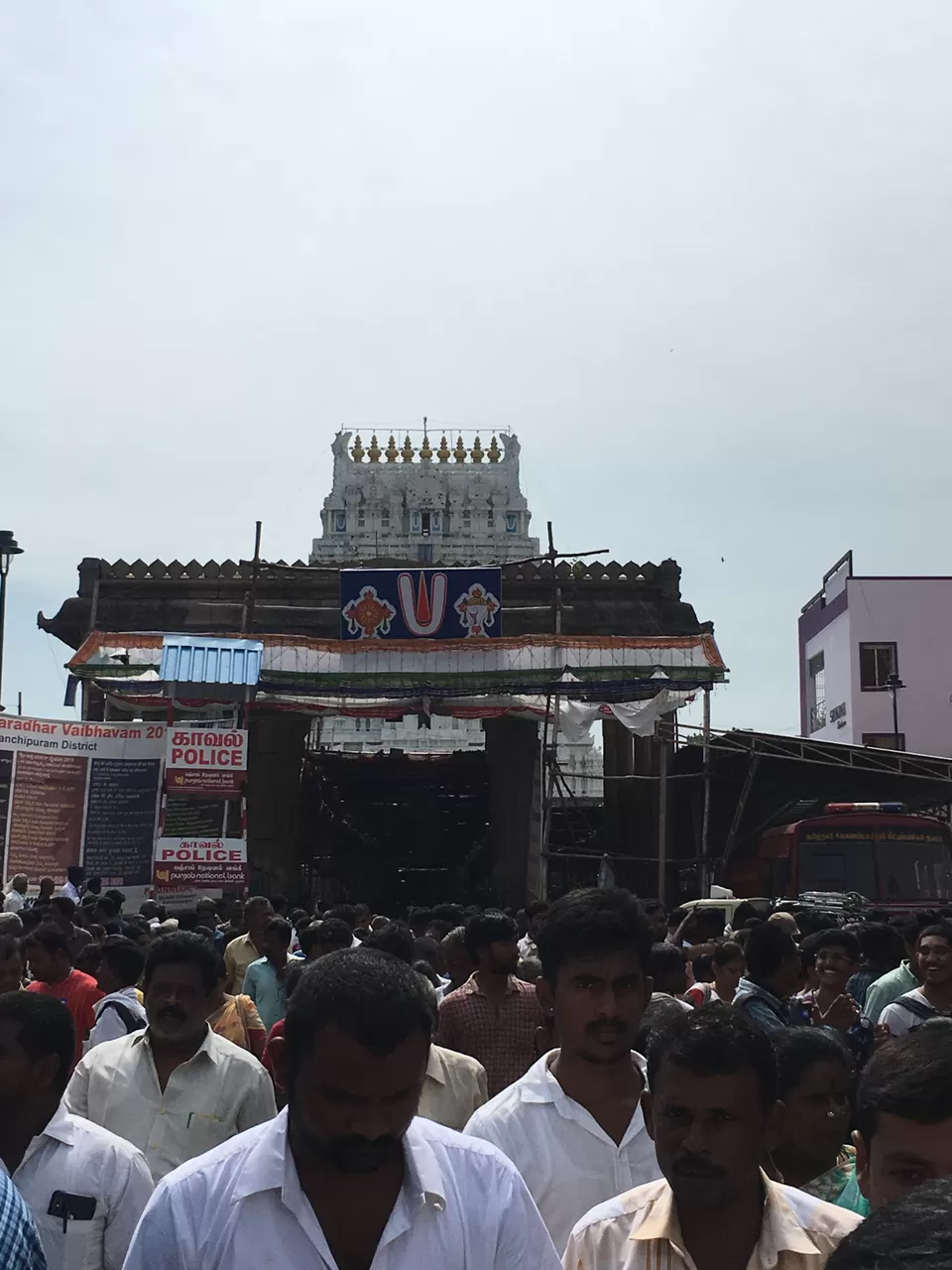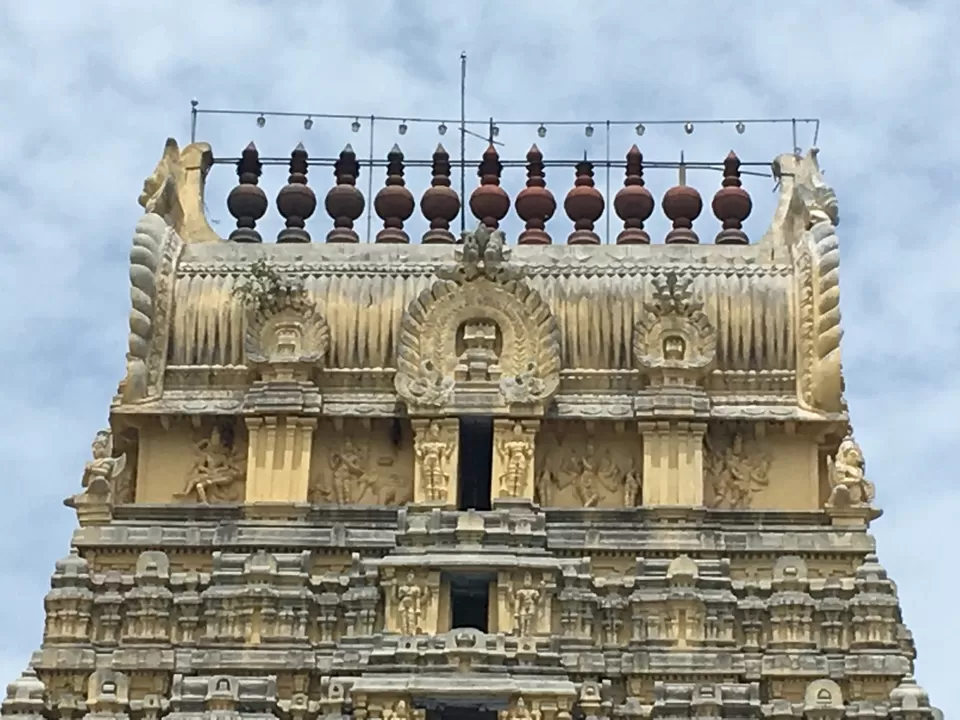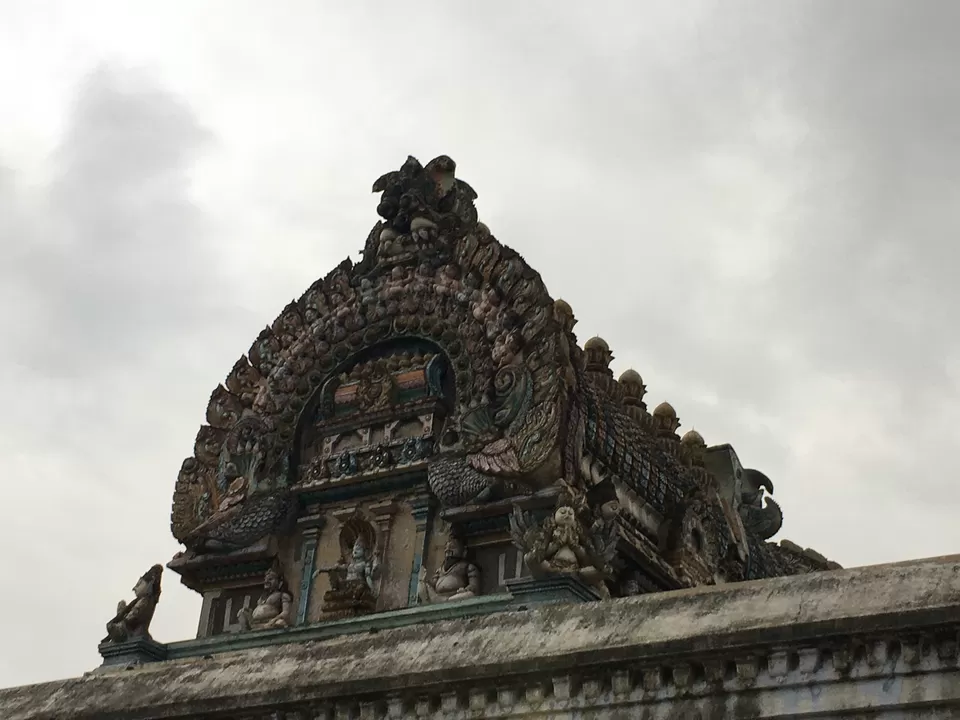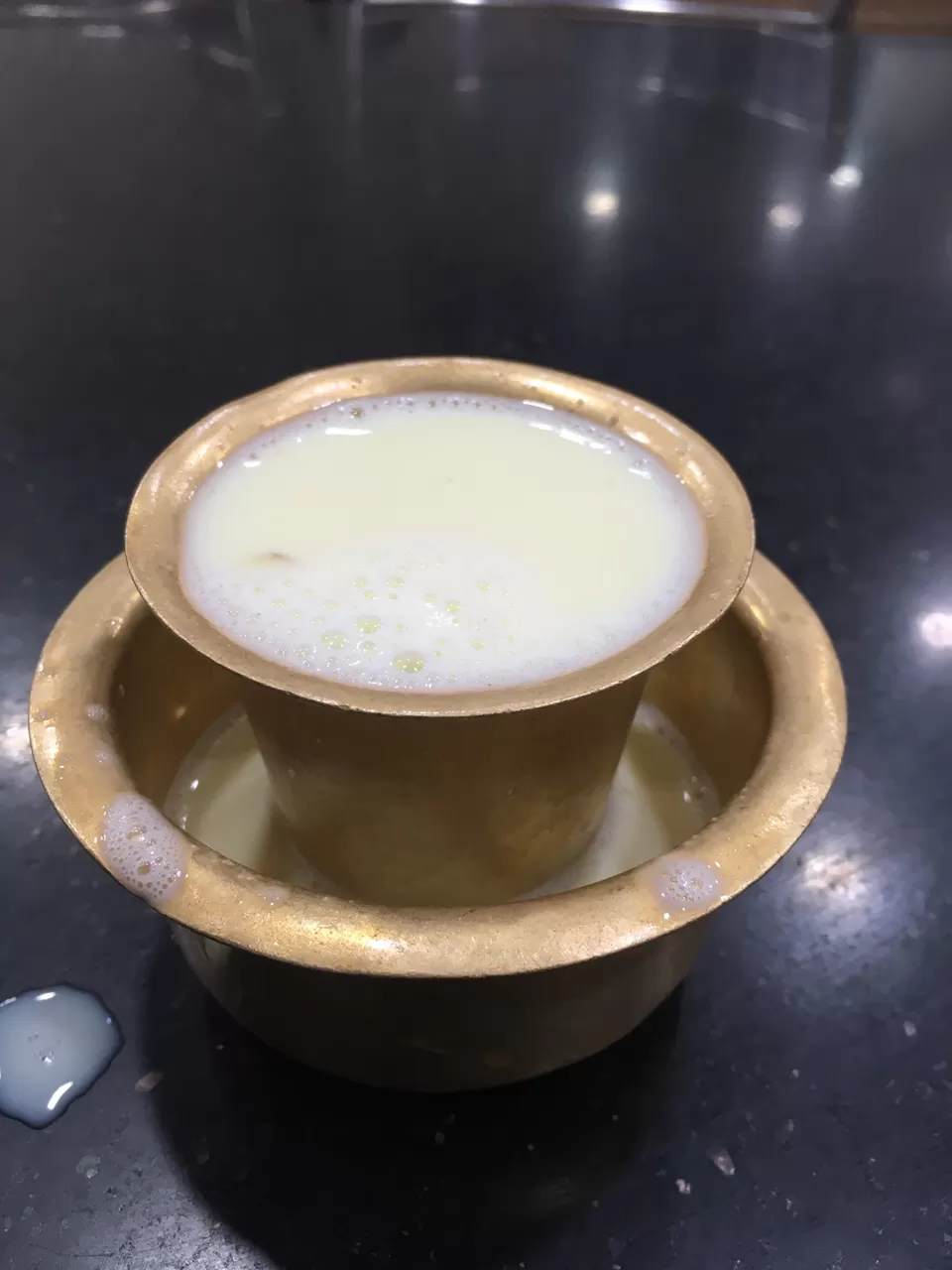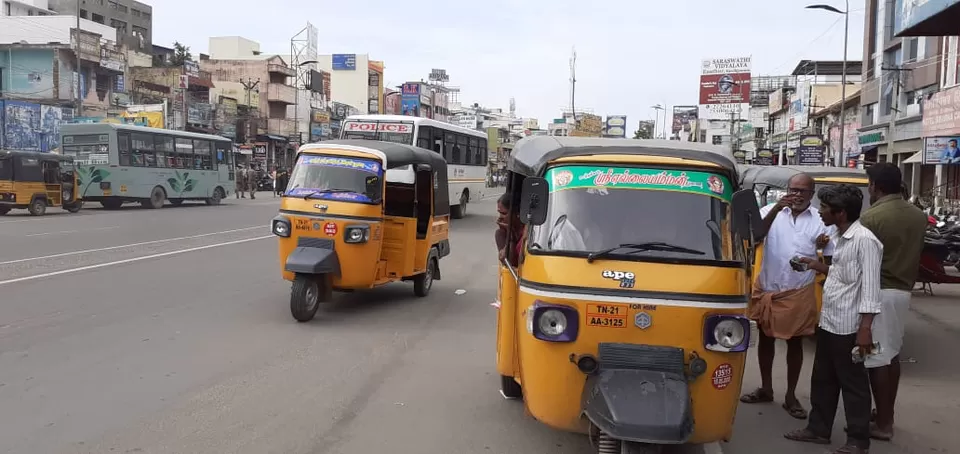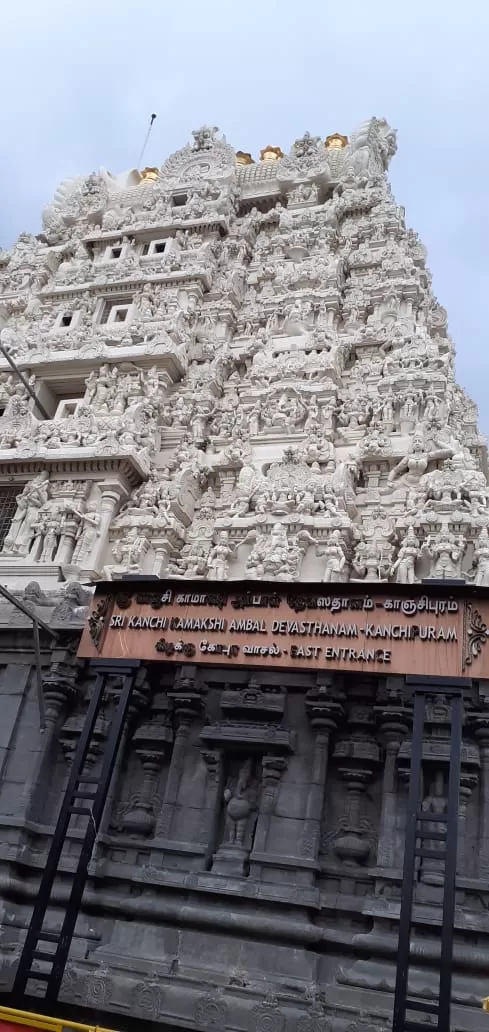 16th August
Started early to get the darshan of Athi Varadar. Kanchipuram was largely crowded and it was nicely arranged for all the people to get the darshan of Shri Athi Varadar. It took almost 3 hrs of time to get the darshan. Deity was nicely decorated and atmosphere in the temple was giving wonderful Vibes. Now next darshan will happened after 40 years i.e in year 2059.
History of Athi Varadha
Athi Varadharaja is one among the 4 Brahma Kararchita Varadaja moorthies , carved out of Athi Tree by Vishwakarma in Kritha Yuga. This moorthi was the main deity (Moola Moorthi) in the Grabhagraha, i.e inside PunyaKooti Vimana, until early 16th century. Due to Muslim Invasions, to preserve the valuable moorthies , the Athi Varada was immersed inside Pushkaranai(Anatha Saravora) inside the temple premises secretively, such that only one family knew the exact place.
For nearly 40 long years, the temple had no moorthies in the grabhagraha and no pooja was being performed in the temple. The two brothers in Dhatacharya lineage,who were the Dharamakartha of the temple at that time and under whose authority the hiding of moorthy took place, passed away. Their two sons, after more than 40 years, tried vigorously to bring the moorthies back to the temple, to start the pooja again. With the help of a Madwa , the Utsava moorthies were brought back from Udayar Palayam forest and found their place inside the temple.
Unable to find the Athi Varadha, the authorities decided to place a Vigraha made of stone from the near by place called PazayaSeevaram (30 kms approx. from the temple). This moorthi is called DevarajaSwami and it is known to be Athri Rishi Kararchita moorthy. This moorthy resembled Athi Varadharaja and was present in a mountain called Padma Giri in Pazayaseevarm , where 3 rivers (Payasvini, Vegavathi and BahuNadhi) met forming a Triveni Sangama. This moorthy, called Devaraja, was brought to Kanchipuram and installed as moolamoorthi inside punyakoti vimana and the regular pooja started.
Around 1709 due to some reasons (which is unknown till the date) the Pushkarani was emptied and the Athi Varadharaja was seen lying inside. Then Authorities decided that this moorthi has to be taken out every 40 years for pooja for 48 days and again to be immersed in the kalyani for another 40 years and so on. This decision was based on the fact that, Kaliyuga pooja for Varadharaj is done by sesha devuru and Anatha sarovara has sesha devaru sannidhana , it is gods will that he immersed himself inside the Kalyani because of this very reason.
After having darshan I was super Hungry and had heavy healthy breakfast of south Indian delicacies. Idli, Vada, Dosa, Badam Milk.
There are thousands of temples in Kanchipuram alone. I was back in hotel to take some rest as all the temples are close in afternoon. Enjoyed my lunch and had power nap.
Started by 4 PM and headed towards famous Kamakshi Amman Temple. All temples are huges with lot of carvings on Gopuram. All temples are nearby and can be done by walking or hiring auto.
Also visited few famous temples :
Ulagalantha Perumal Temple
Ekambareswarar Temple
Kailasanathar Temple
Sankara Mutt
Sankara Mutt is the place which was established by Adi Shankaracharya.
Lot of information is already available on google on every temple. So I am not giving all details here.
Concluded my day with famous Parotha Kurma.
17Th August
Started for Local places and visited Kanchi Kudil and Dr Annadurai Memorial.
In afternoon headed back to Chennai via bus and then Train to airport.
Landed Mumbai late evening. It was memorable trip and can be covered most of kanchi places in 2 days of time.
Photography was not allowed inside temple premises so less photography done.
Shopping can be done for Famous Silk Kanchipuram Sarees.