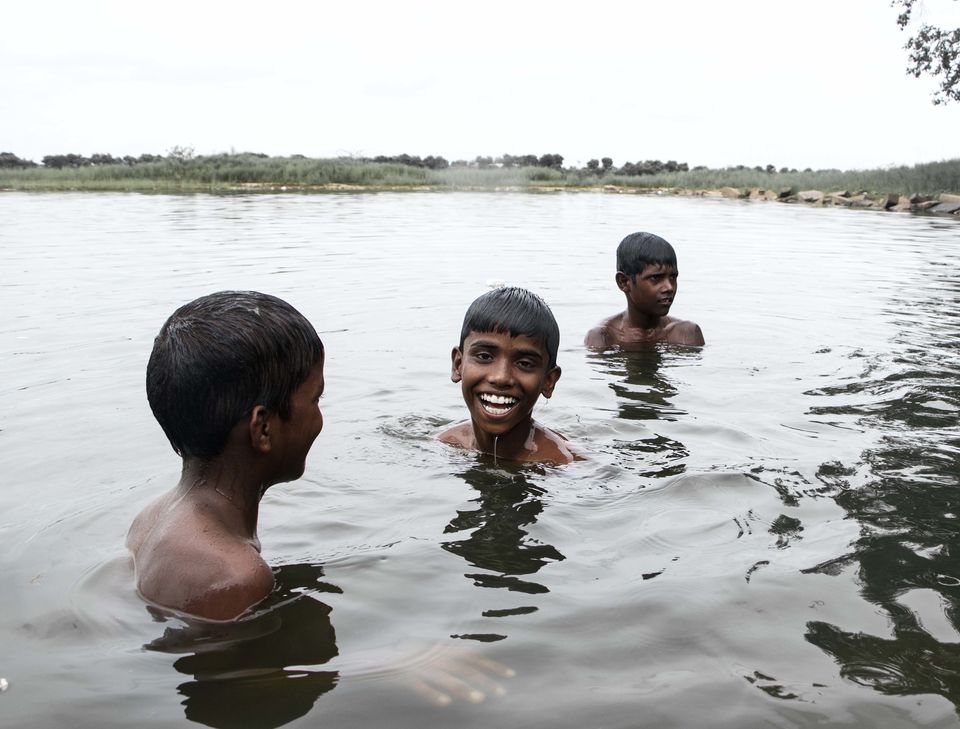 Kanchipuram, around 68kms from Chennai is what Im talking about. If you thought Kanchipuram is all about the temples, then you are wrong. There is a fun side to this temple town and that was what I found when I travelled from Chennai to Kanchipuram.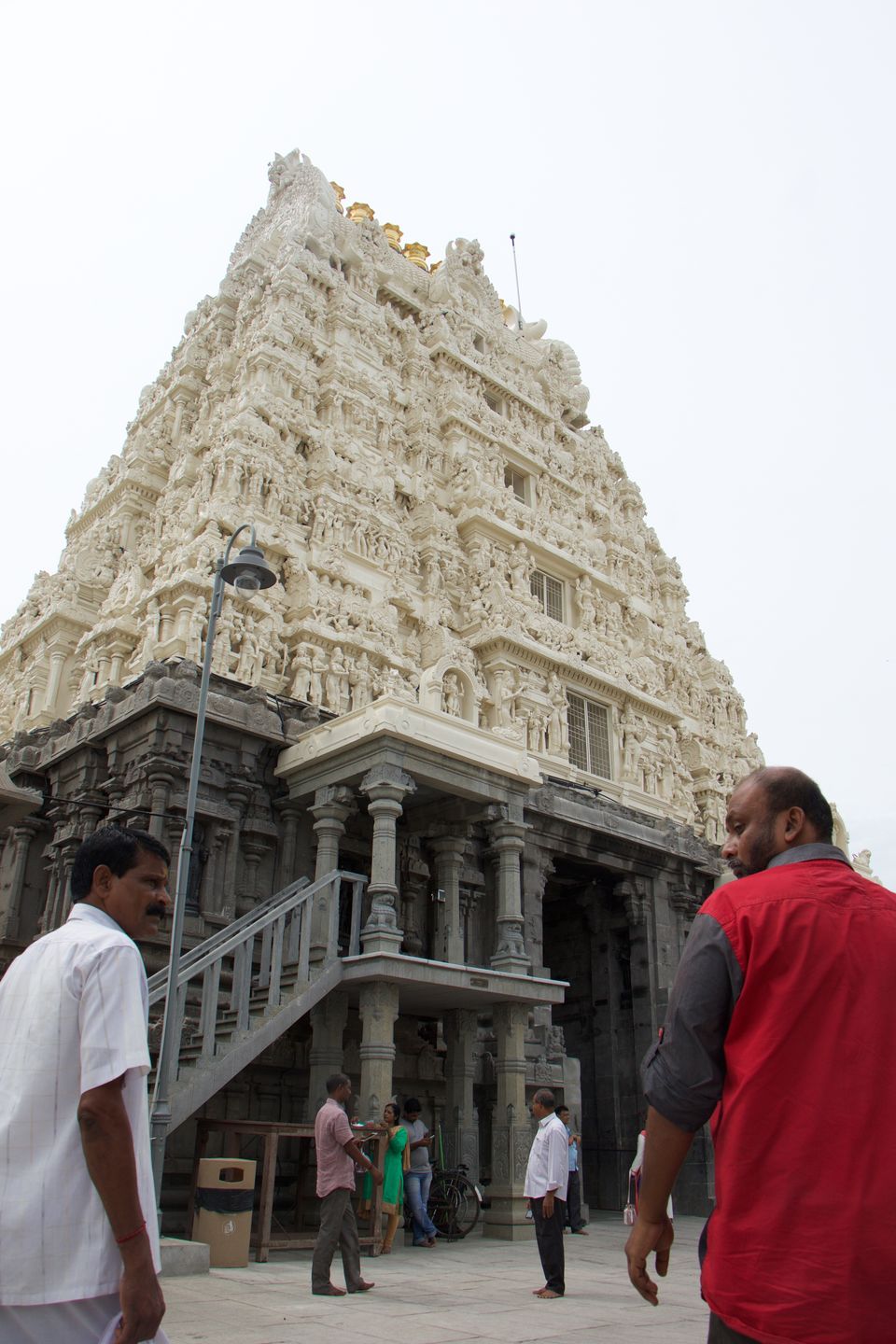 Journey from Chennai to Kanchipuram
We started pretty early from Chennai and gave a quick visit to the temples, to click some pictures in the morning light. Soon after, we stopped at a 'Thattu kadai' (road side eatery) just outside the temple gallery and stuffed in some yummy poori and vadacurry.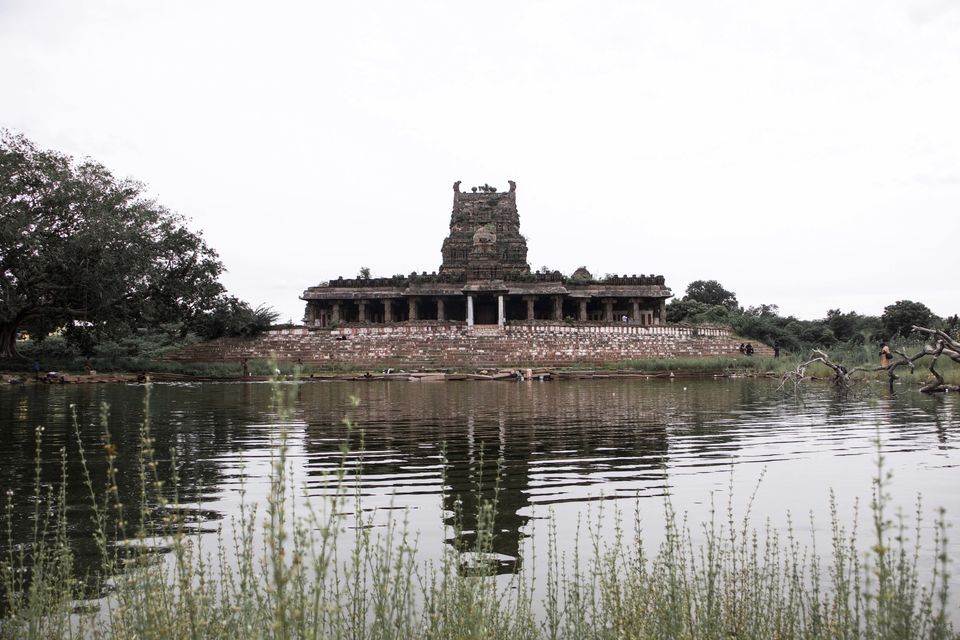 Then we were back on the road trying to find something interesting to do in Kanchipuram. Finally we landed up here. Few kilometres away we found this, temple remain with a beautiful pond just in front of it. Added to the excitement there were no tourists. Yay!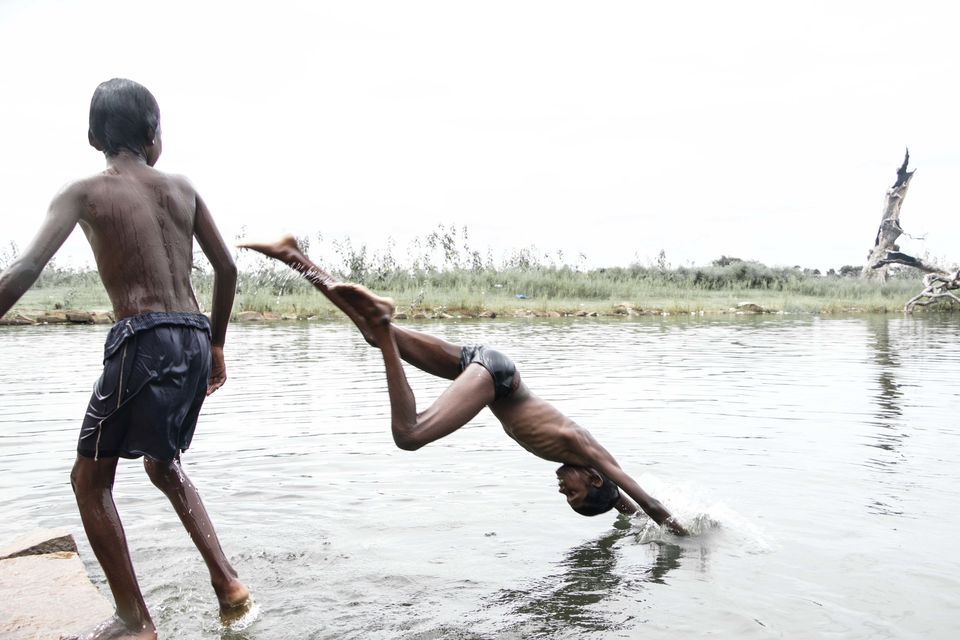 Very soon, the sun began to heat up the place and local children started coming in to take a dip in the water. In no time, they became our friends. They even helped in finding out good spots for us to get in.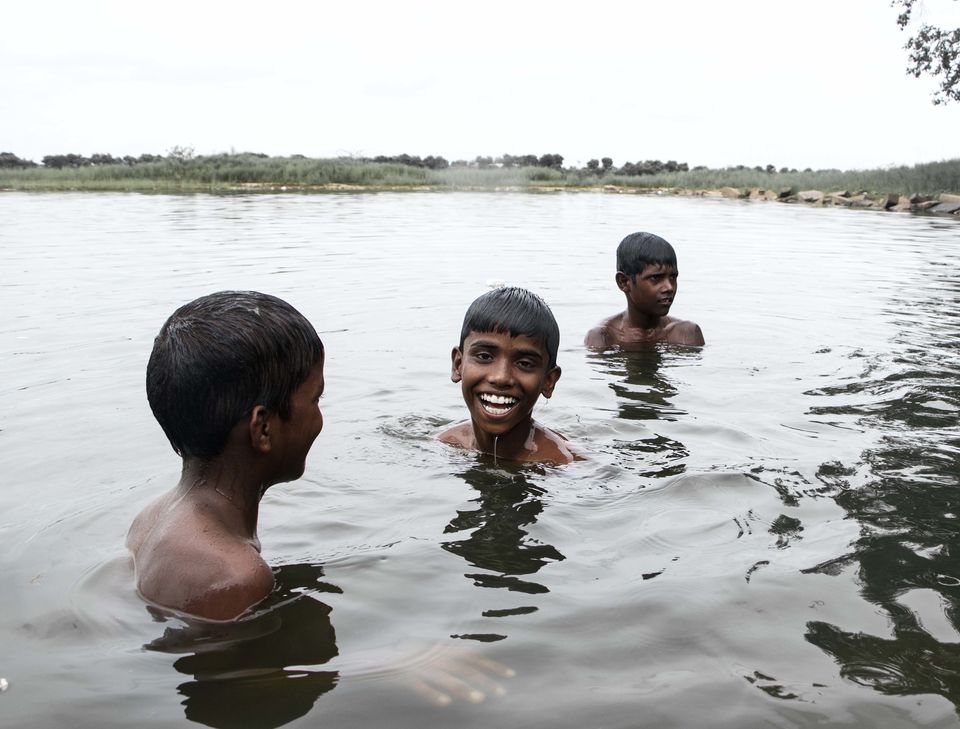 We played water games with them, watched them flaunt their diving skills, heard their stories, shared food and even took pictures of them. Seeing the pictures, put a huge smile on their faces.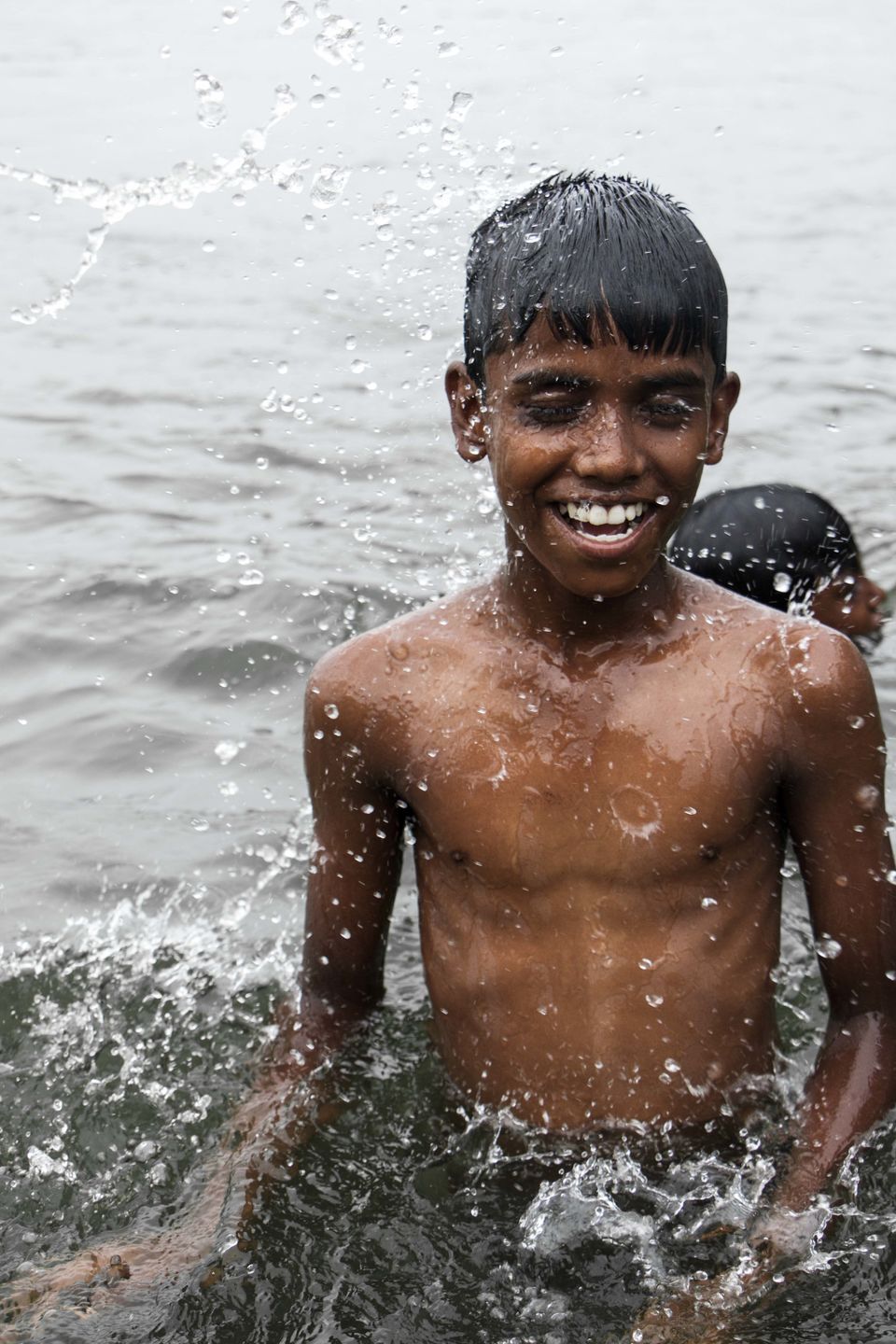 In a short while, we found a good spot for a photoshoot, just opposite the temple. The lighting was also perfect, so we took out our cameras and started shooting as we did on our way from Chennai to Kanchipuram.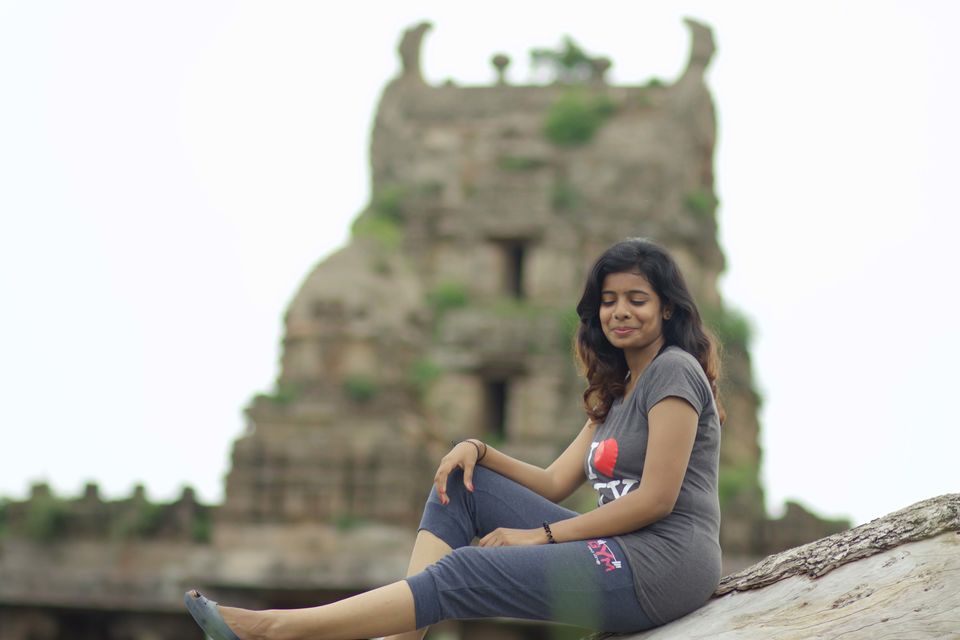 As soon as the photo shoot was done, we started off to our next stop, which was a small village. We went there to visit the weavers of Kanchipuram sarees.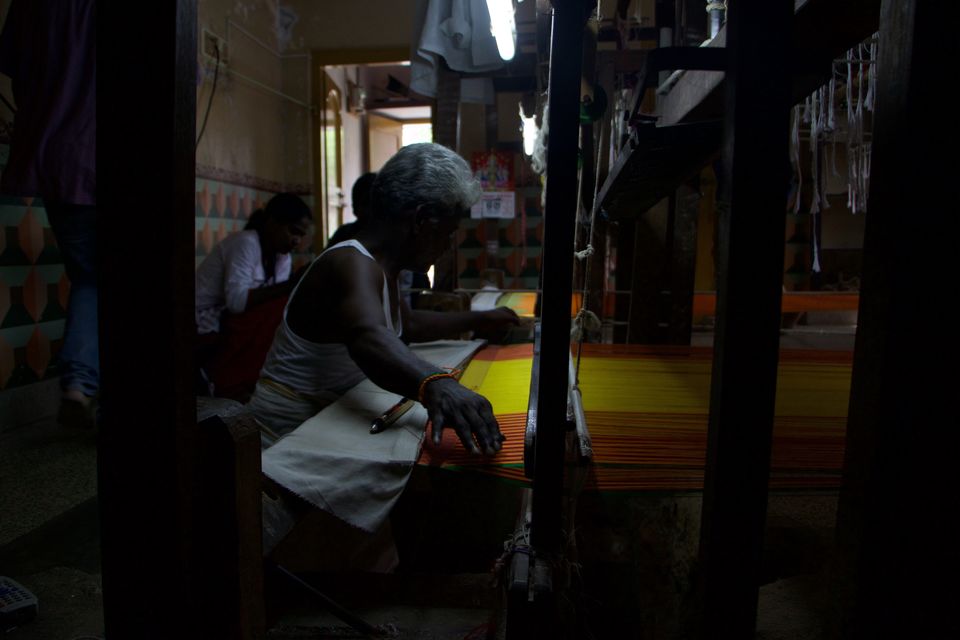 We got to know how the weaving was done manually. It was difficult to see the weavers struggling in poverty because of the switch from manual weaving to machine weaving. After this trip from Chennai to Kanchipuram and back, a thing that stands in my mind is to buy local. This way we could help at least one person have a good meal.
This trip which just started out just a weekend getaway from Chennai to Kanchipuram turned out to become a great experience as well as a life lesson.