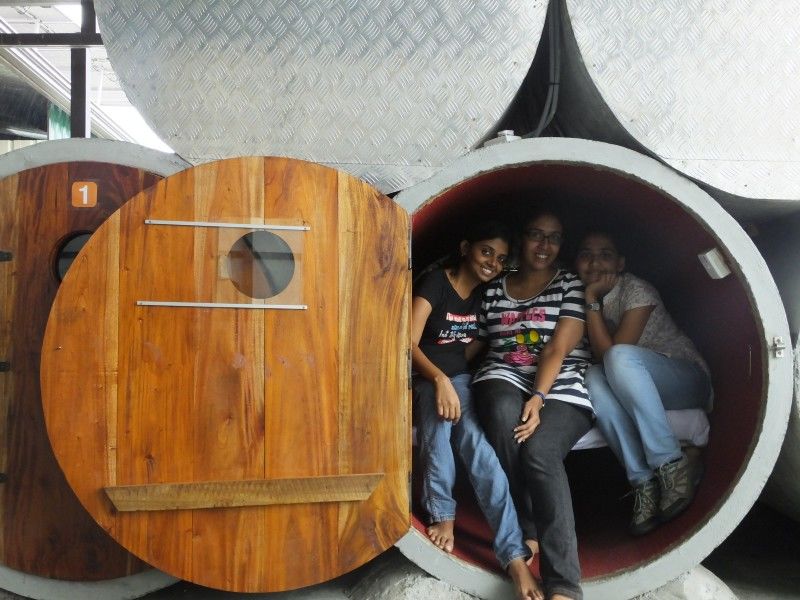 We belong to a tribe of people whose heart always yearns to be lost; lost anywhere but the present. Lost in the past, of immortal memories, and drifting to the future, in the prospect of making more. One Monday morning, there was a call from my bestie. She whispered from the other side catching her breath, "Hey, the flight tickets to Lanka are at 3K!". A short pause followed. We knew that our minds were capable of processing such data(only!) at ultra high speed. In that micro second of pause that ensued, our minds magically processed the bank balance we had, quickly converted the INR to LKR,(and suddenly felt very very rich), devised a strategy on how-to-convince-parents, calculated the best possible dates to take off from work and also checked out the remaining credits on both of our Airbnb accounts. All of these happened so fast while I don't even know when the word "Done!" popped out of my mouth. We knew it, in our heart and head, that we were going to make this happen!
We took the midnight flight from Chennai and landed in Colombo early in the morning the next day, immediately taking the train to Kandy. The train journey was whimsical in every possible way-the lustrous green outside, rain drops slowly dripping through the transparent windows of the observatory deck in just the right amount to have a clear view of the beauty outside. The raw wilderness continued as we also continued our journey into the dreamy countryside towards Kandy.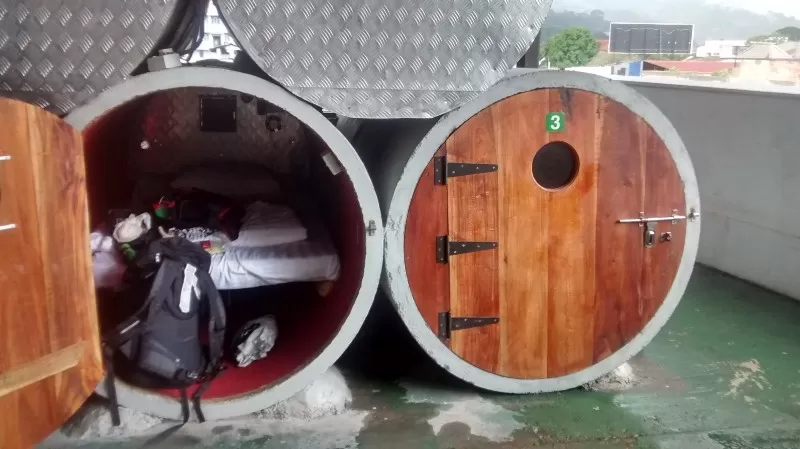 We were all prepared, for whatever was to follow ( not quite, we just thought we did) . We'd enthusiastically booked this capsule sleeper through Airbnb in quest for adrenaline rush. But in reality, when we got to this place, the rush was much more than we had anticipated. Built on cement pipes, these were placed in the sixth floor of the building, on the open terrace. The capsule sleeper was quite an experience -A cylindrical cemented pipe, furnished with wood on the outside and a cozy bed inside along with free WiFi, reading lights and plug points. All the much needed essentials a traveler needed .We threw our backpacks inside, marveled at this human innovation and started off to explore Kandy on foot.
The food conversations that followed at the restaurants were hilarious. Amidst sign conversations and a few others asking , "Enna Tamil ah?" we managed to find the right vegetarian food to satiate our appetites. We aimlessly walked the entire day along the Kandy lake, a few Buddha temples and having random conversations with strangers trying to understand more about the culture and the history of the place.A Buddha temple on the way to the Kandy lake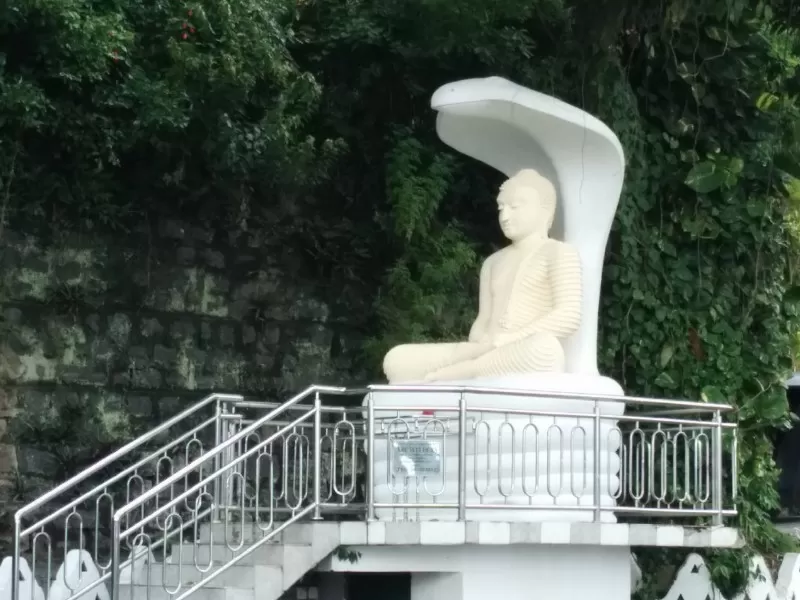 With a contented one day in Sri Lanka, we reached the Inn at around 9 PM. Heavy rains, pitch darkness and howling winds greeted us there. It was a little too much for 3 girls, out on their first international trip, standing on the open terrace, in the sixth floor of the building. Added to this, we came to know that the entire building having close to 24 rooms had been unoccupied that night, except for one one occupied by a guy from the Maldives. It became that creepy time of our trip where adventure turned to nightmares. True, we did ask for adrenaline but we had got more than we wished for. We also loved the assortment of emotions that ensued- a wreck of nervousness and yay, bring it on baby. We had to choose between staying in this capsule and continue our adventure or opt to stay in one of those empty rooms instead. While we were just weighing our options, a friend slowly murmered, " What if someone locks us from the outside! No one can even hear us scream." We weren't ready to let go of this adventure neither were we ready for any sort of misadventure. Inky, Pinky, Ponky was our go-to option :)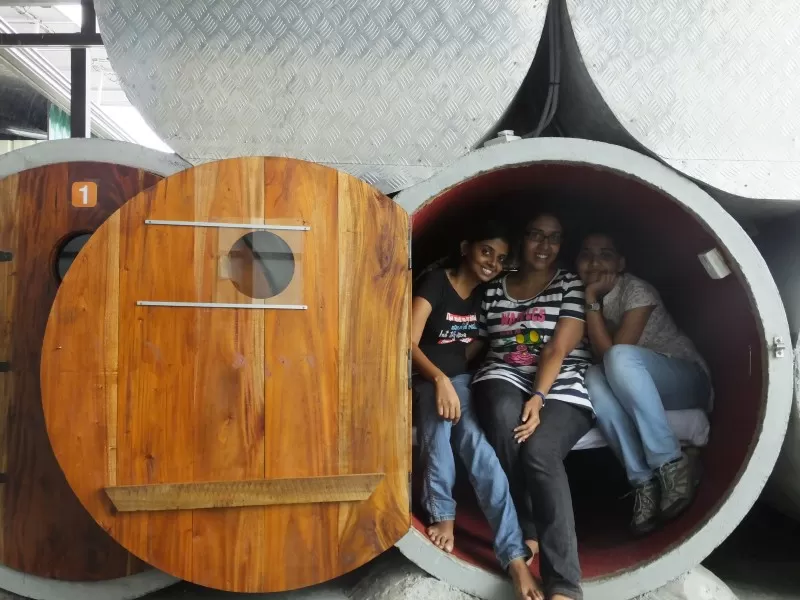 We slowly walked our way down to the reception area, a dimly lit space ( almost dark) occupied by 2 managers of that building. A guy suddenly barged in- creeping us out even more. We tried not to reveal the fact that we were a nervous bunch of wrecks right then, but sadly we hadn't quite mastered that art. The stranger who walked in understood what we were going through and introduced himself as a photographer from the Maldives. He assured us that this place was quite safe and he started off with friendly conversations.
There are some times where we tend to instantly connect with people, beyond reason or logic.. It just happens. This was one such time.
What followed was a night long conversation with that Maldivian guy, some ROFL moments from all of our lives, memories of a lifetime and a friend for life. Conversations continued until the crack of dawn and are still continuing on Instagram.
P.S: This was my first international trip and will continue to be close to my heart no matter how many more exciting trips I take and how many more countries I visit.
Frequent Searches Leading To This Page:-
Sri Lanka tour best time to visit, Best Sri Lanka places to visit, Sri Lanka tour itinerary, Sri Lanka honeymoon trip, 4 days tour packages Sri Lanka, Sri Lanka beach tour packages