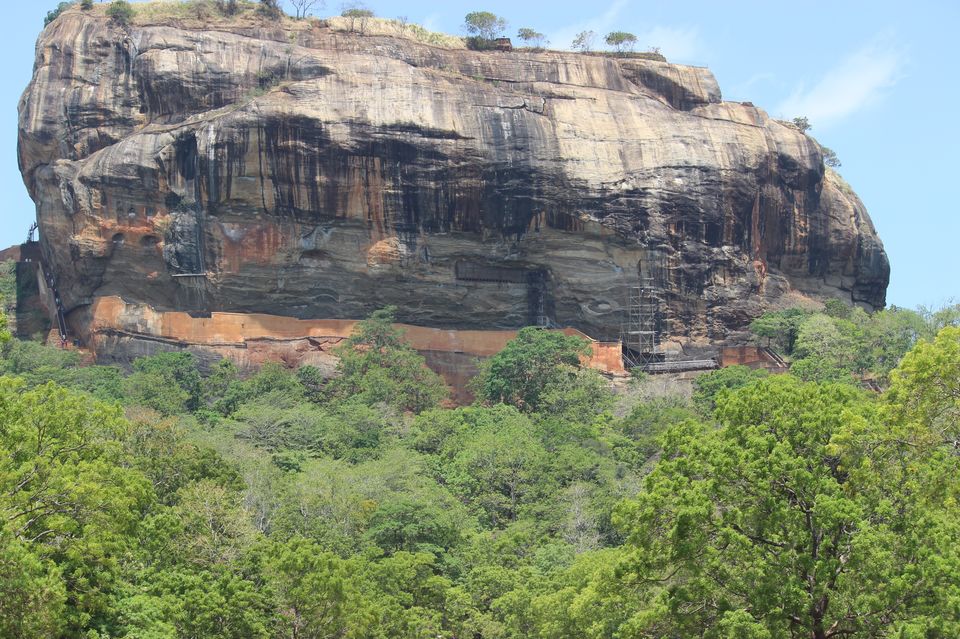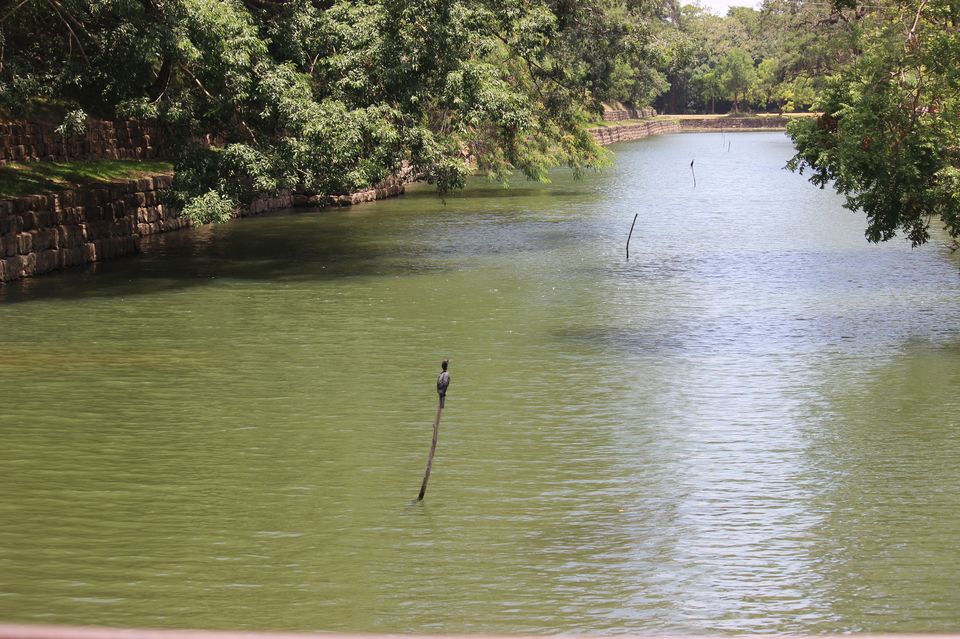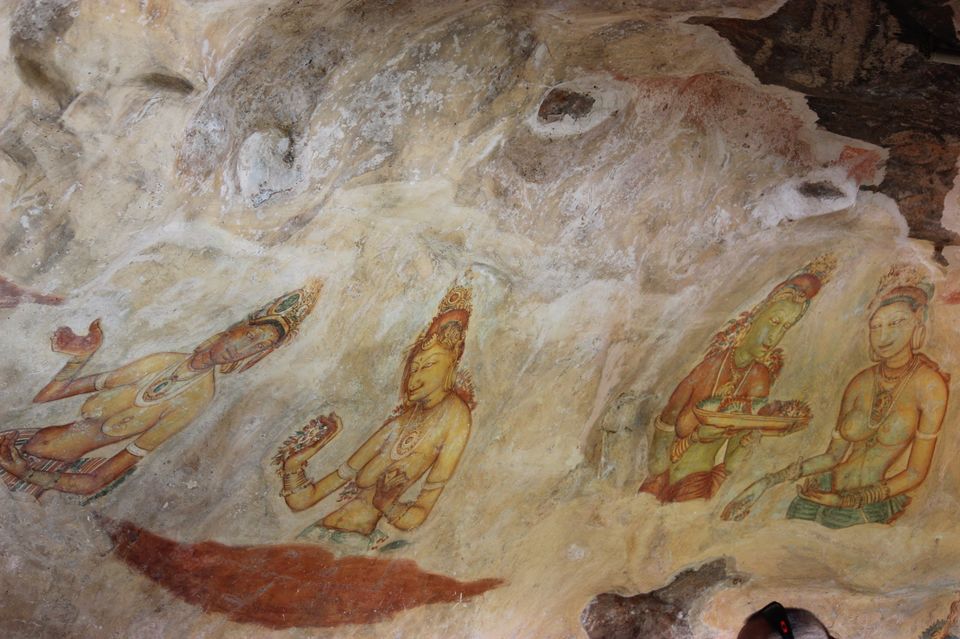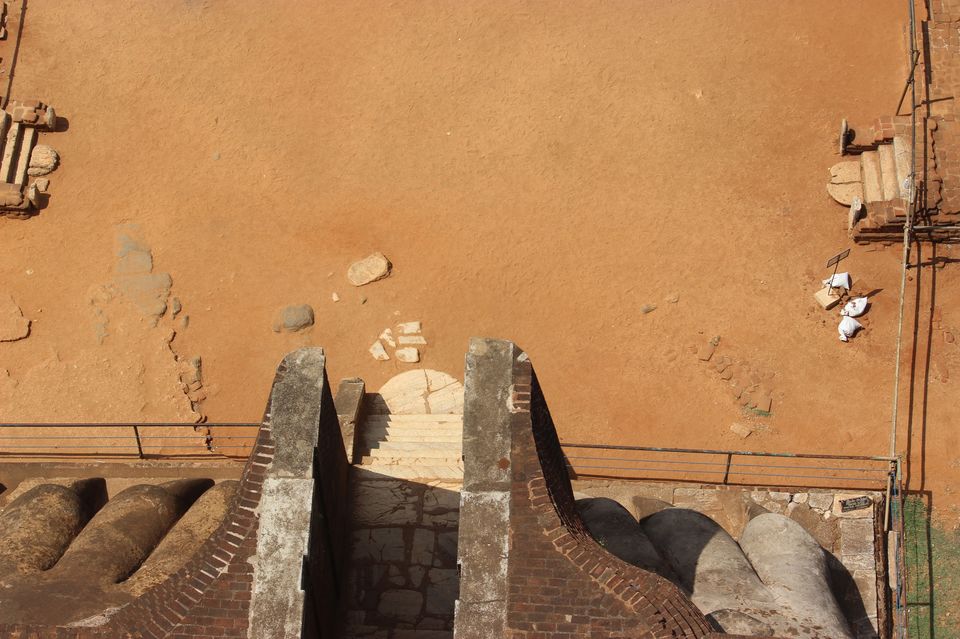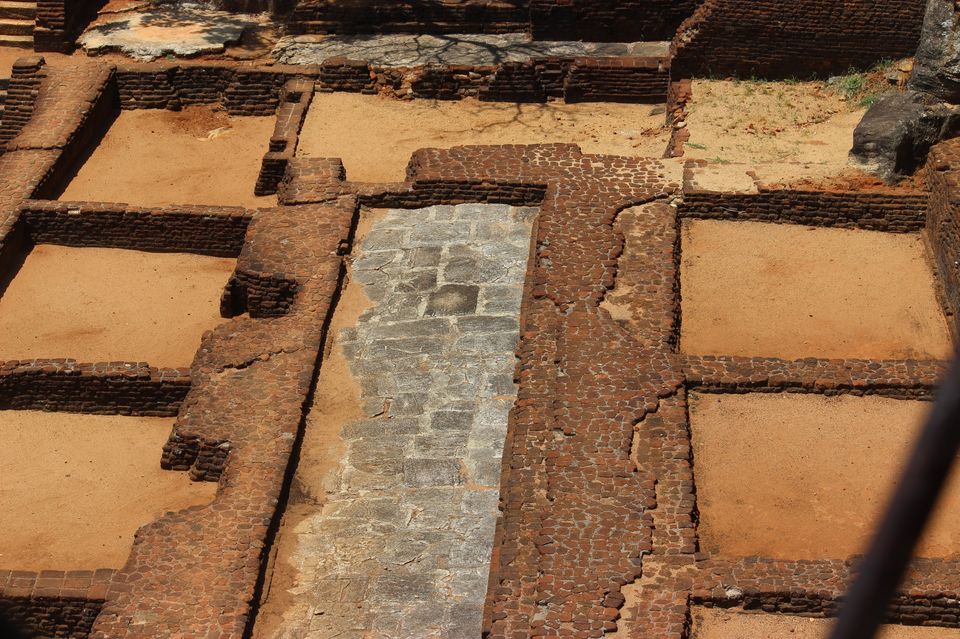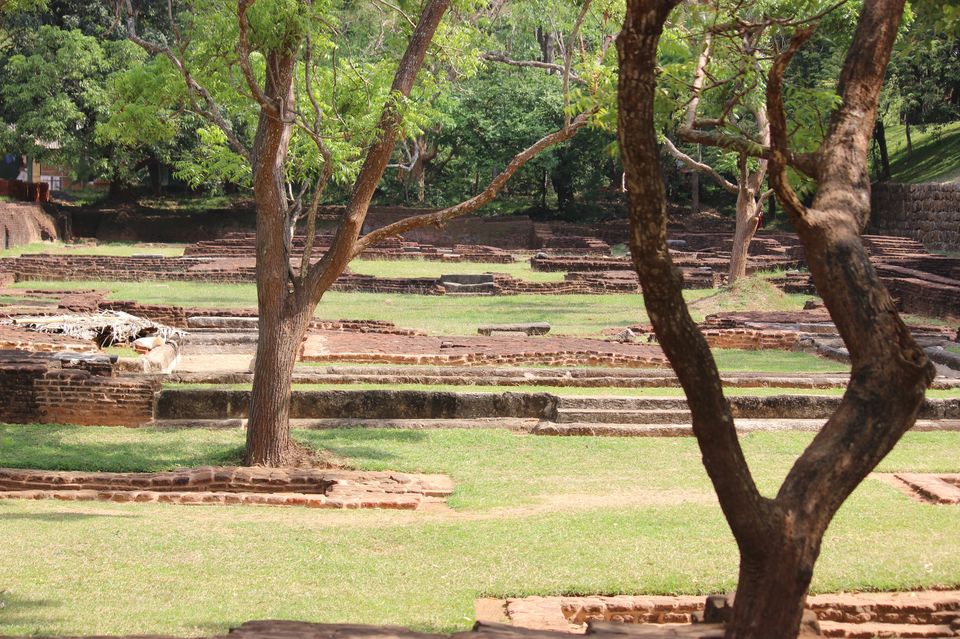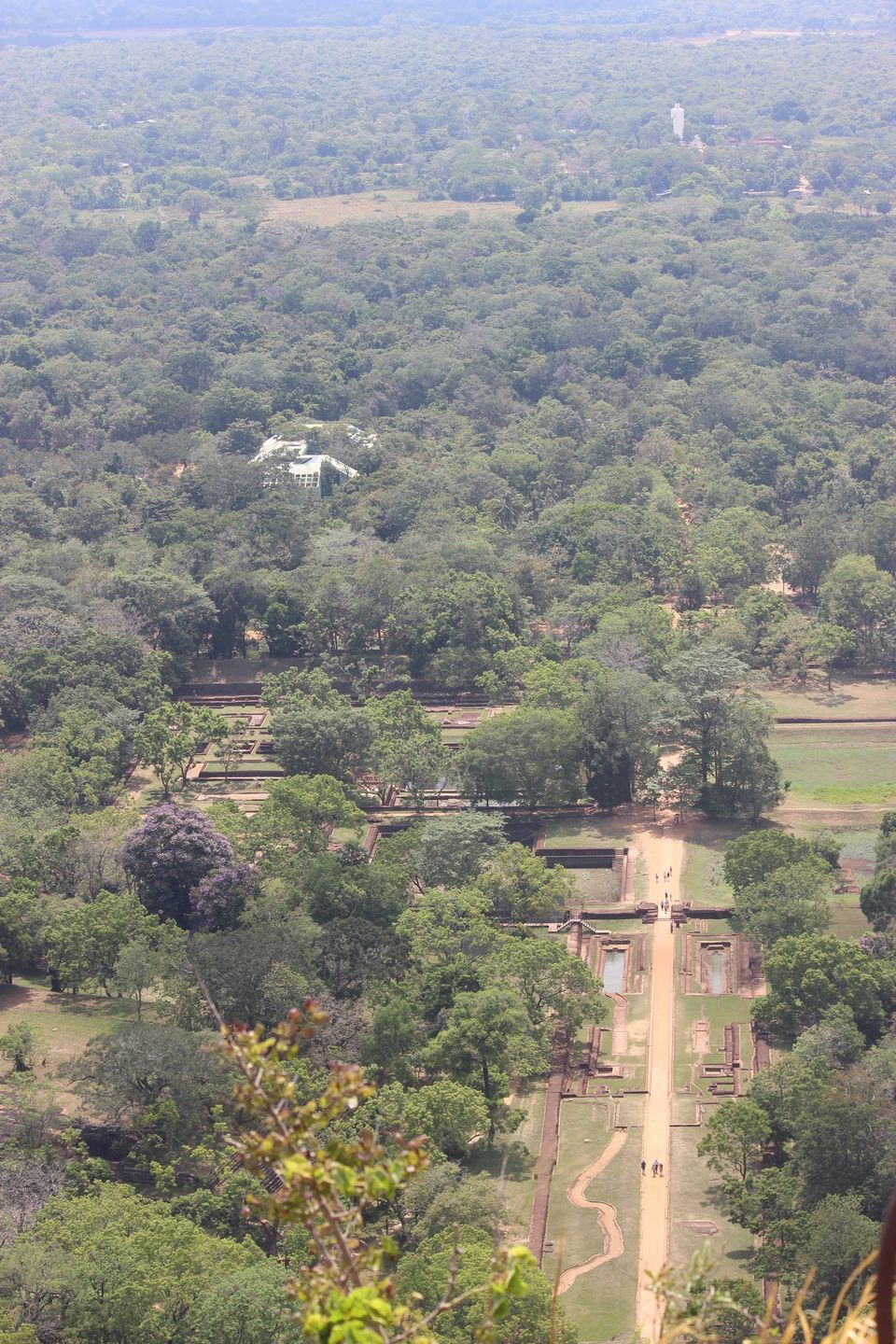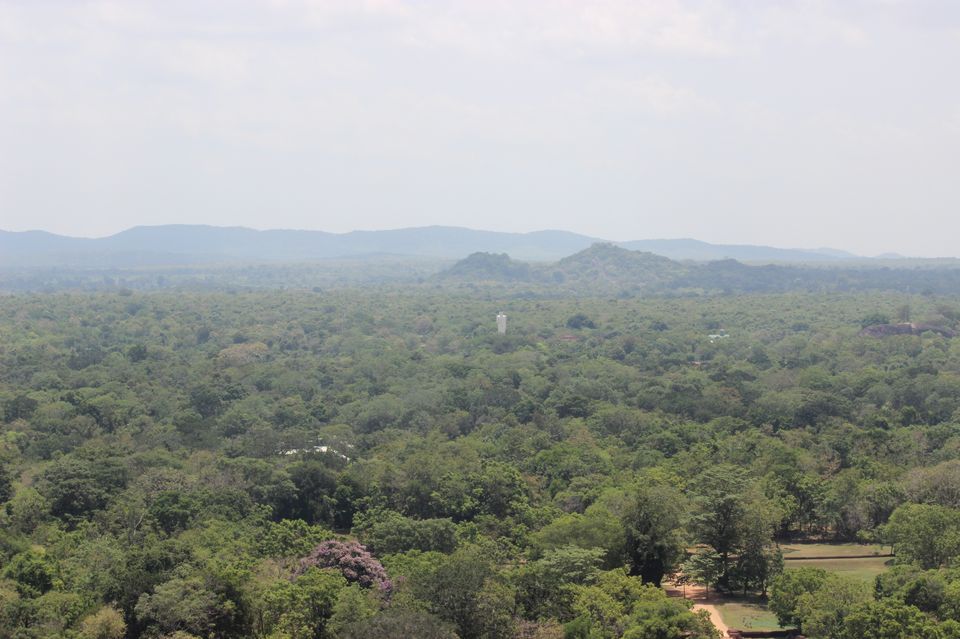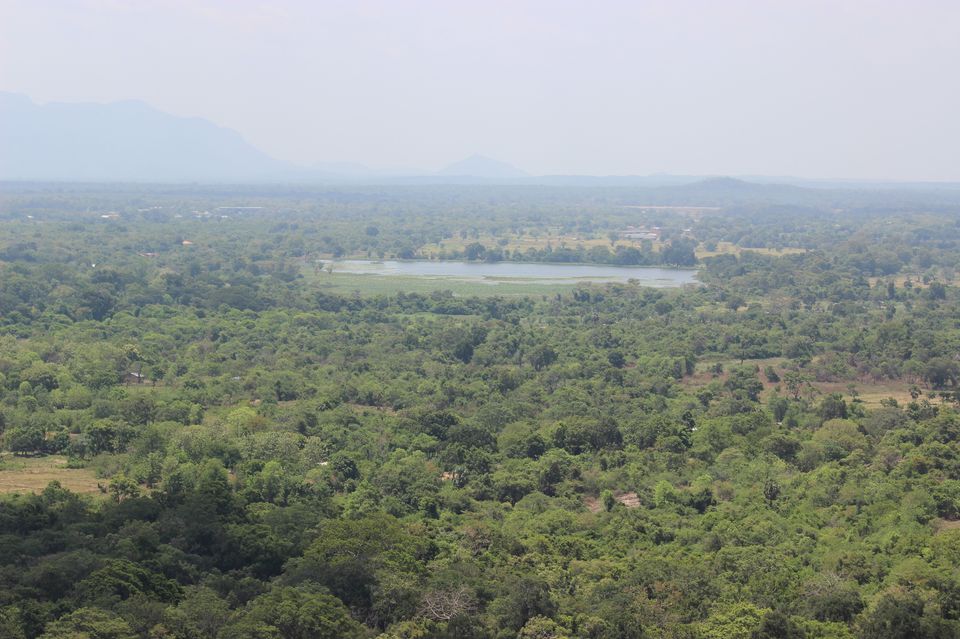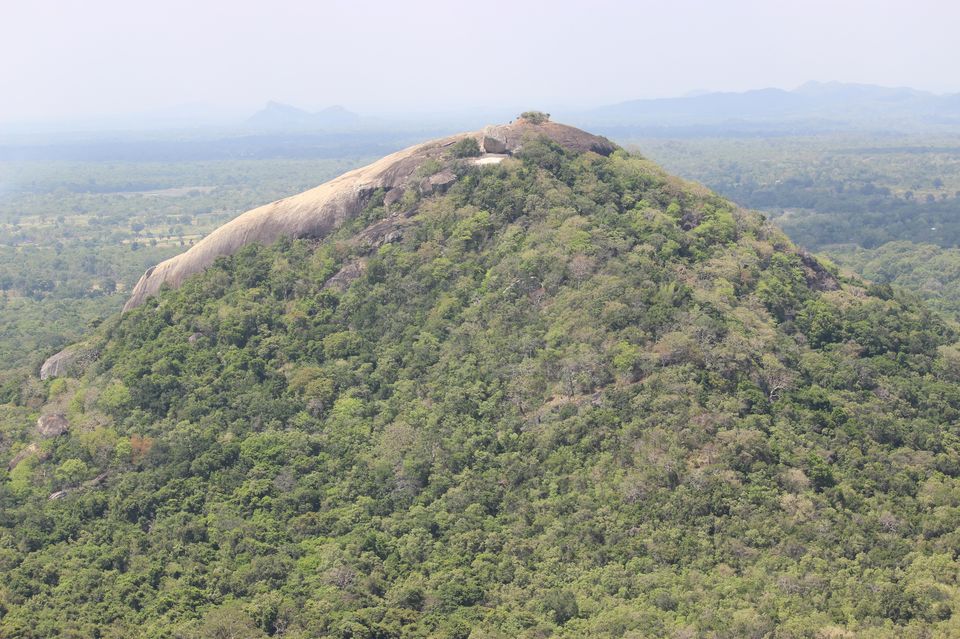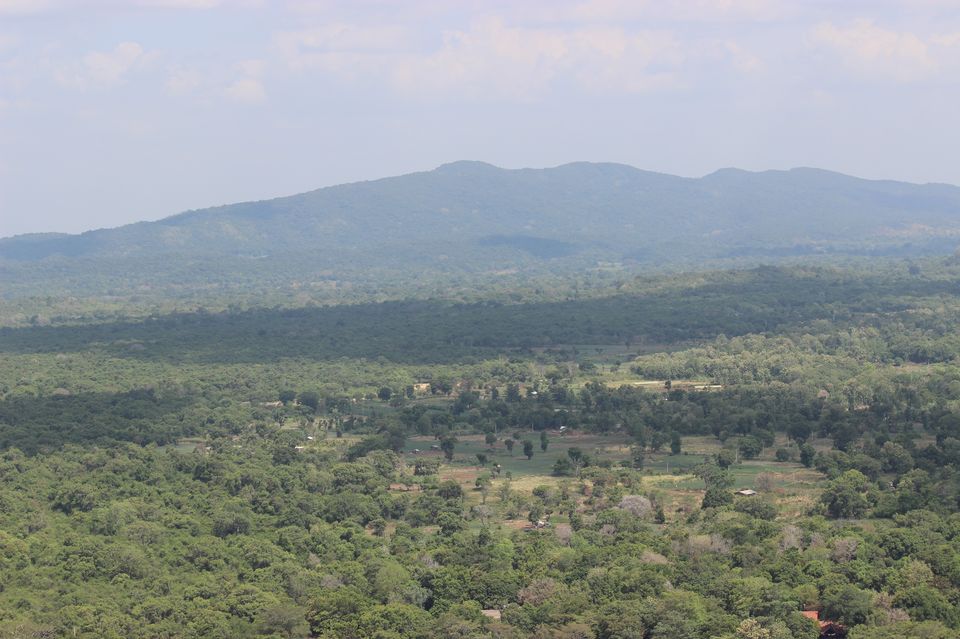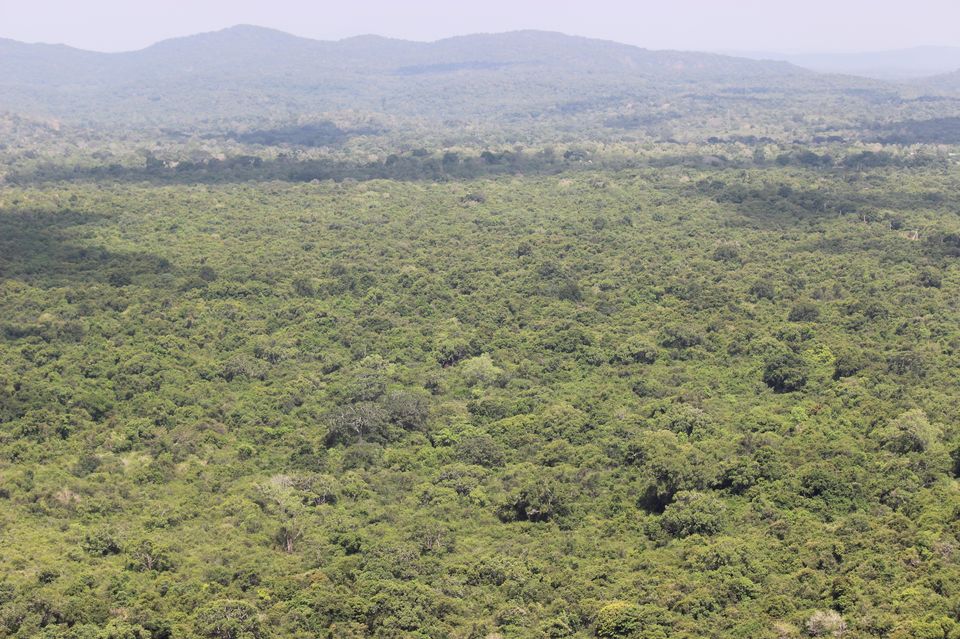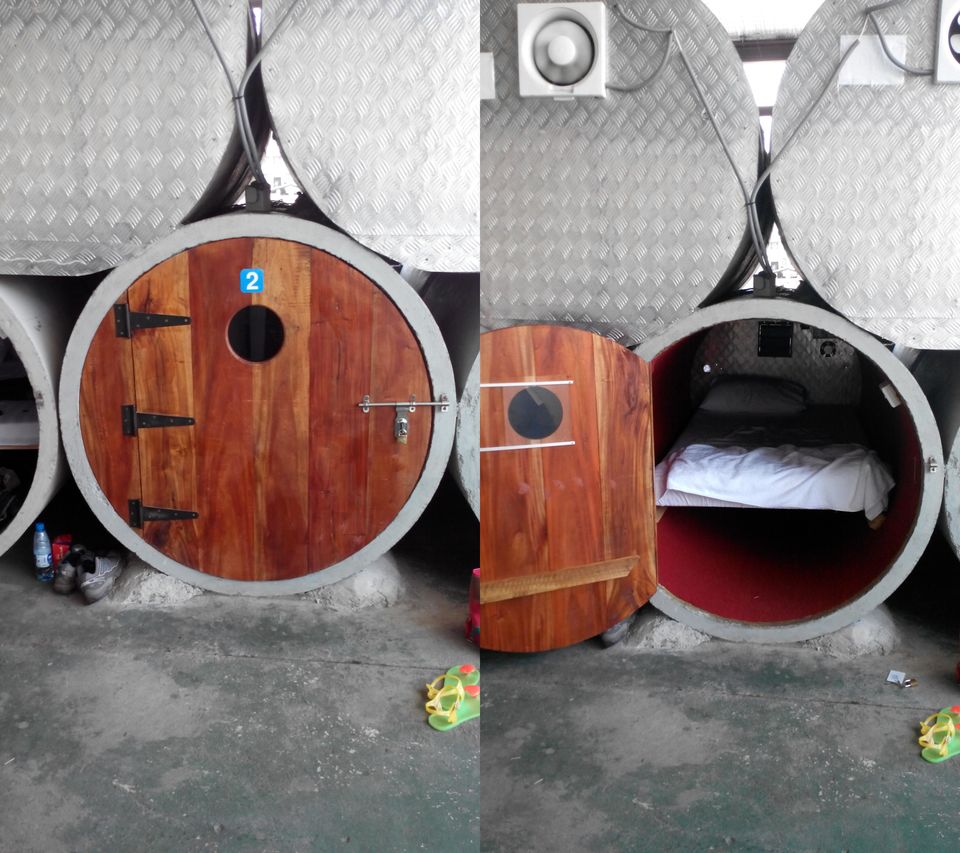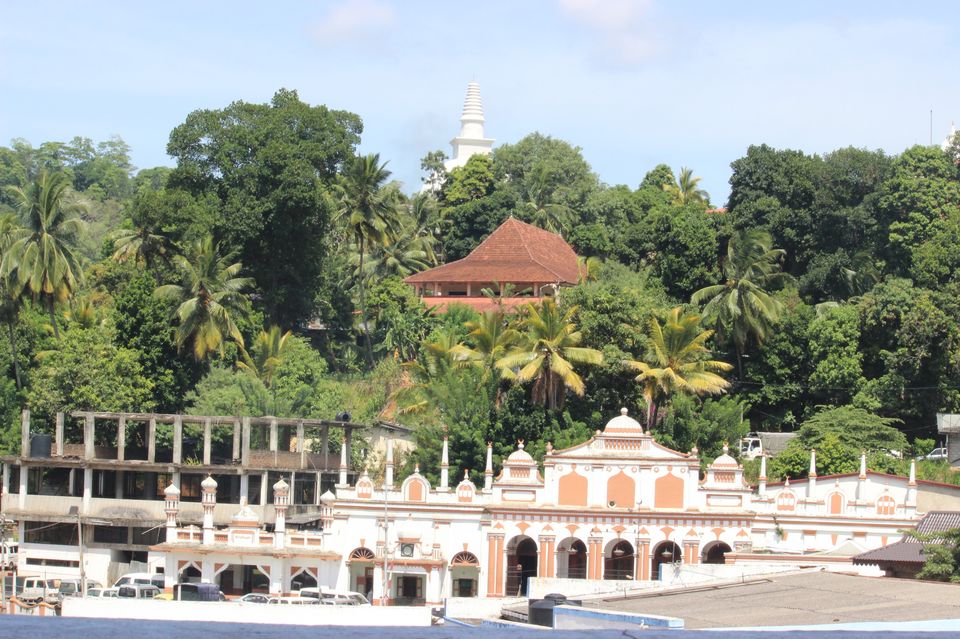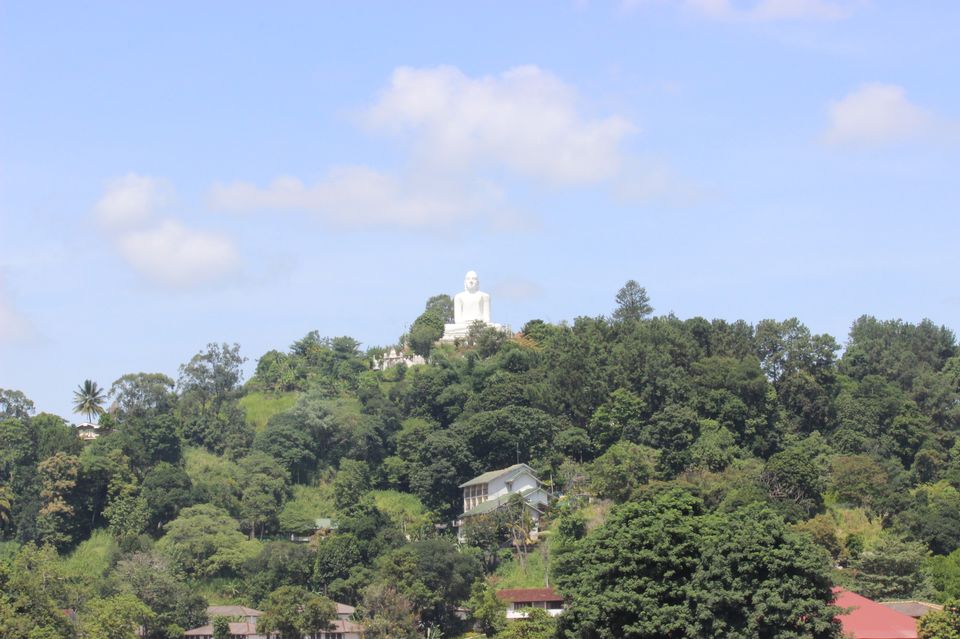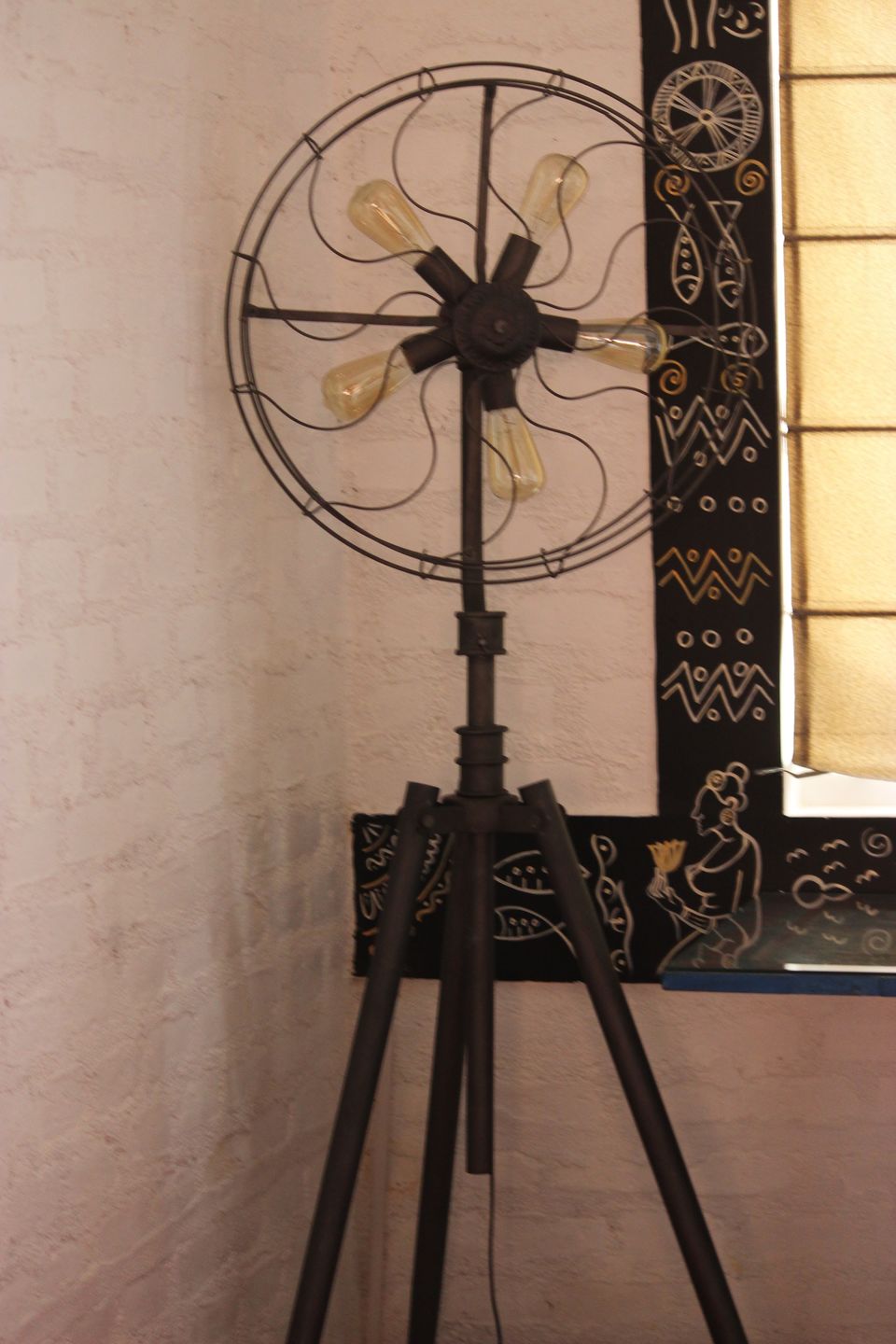 Sigiriya also called as Lion Rock is one of the world heritage sites. There was a palace earlier on this rock and underneath. It has about 1500 steps as told by one of the locals and took about 2 hours to cover the whole place. On the way when you climb up, you get to see some amazing paintings. Also the paw of lion which is on the next phase while climbing up, read that head of the lion was collapsed few years ago.
While climbing up the rock, wherever you stop to take some breath you get to see trees laid like a bed all around which are surrounded by hills and few lakes. It looks like this island is immersed under a green knitted woolen blanket by spreading the warmth to the eyes.
While I was browsing through Airbnb, found these Capsule sleepers that caught my eye. I had decided that I will stay here when I am in Kandy; Kandy is one of the largest cities in Srilanka. There were only 2 reasons for me to stay here, 1 was to stay in Capsule Sleeper and the other one was to take the train from Kandy to Ella. Even though it is one of the largest cities, every shop here shuts by 6:30. It turned out to be one of beautiful nights I have spent so far. That night met these amazing Australians who were strangers then but more than best buddies now who surprised me with the Snickers as a birthday cake.
The capsule sleepers has a light, charging point and a small fan. These sleepers are placed on the roof top with this incredible view of the whole city, looks even more amazing in the night when the lights are on, I tried to click the pictures but couldn't give justice to my eyesight.
Blooming...
Frequent Searches Leading To This Page:-
sri lanka weather october, selective asia sri lanka weather november, west and south coast sri lanka, what to do in sri lanka in january, sri lanka in december, what to do in sri lanka in august