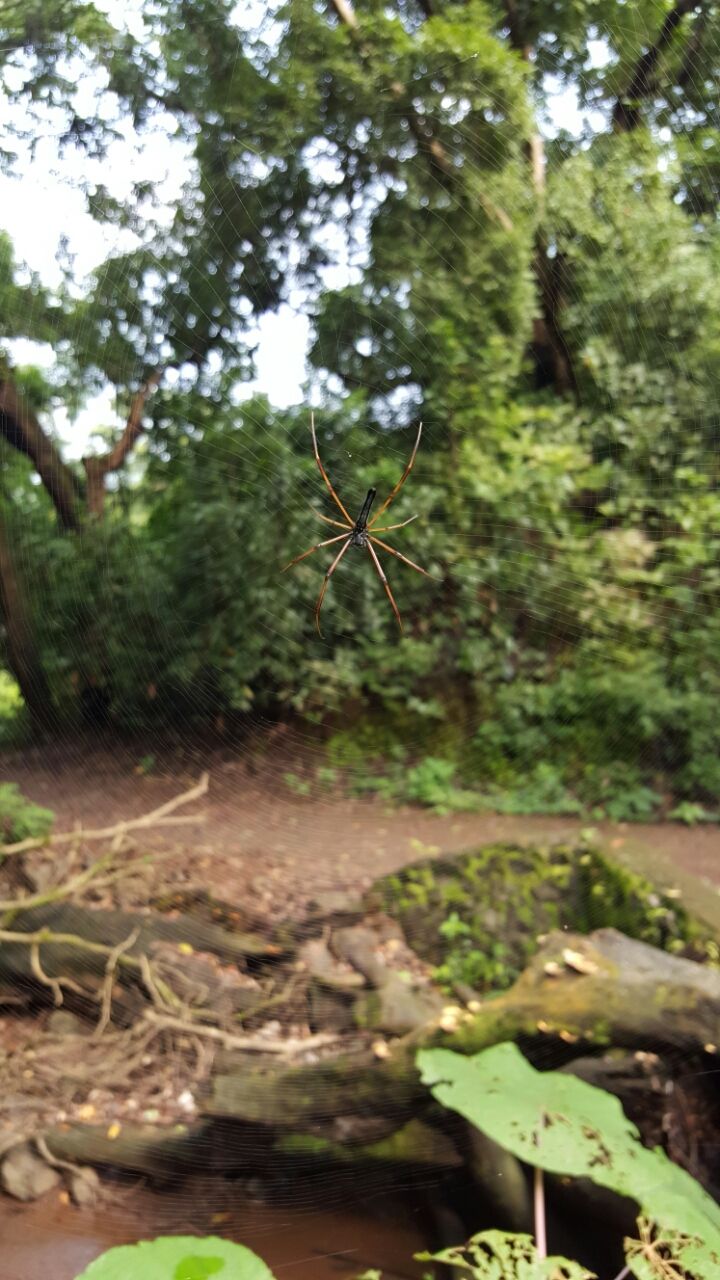 Its been long time since i wanted to explore whats the flora and fauna within the city limits of financial capital of India. So I decided to start off with much talked about Karnala. Karnala has a fort and bird sanctuary to offer to all the nature lovers. So planned to start early at around 7.30 am from Bhayander on my royal ride, my bullet. It took me 2 hrs to reach the destination, taking Ghodbunder road passing through Mulund and Airoli, check Naka. 
The entrance of the sanctuary is quite welcoming with a good space for parking available. Tickets can be bought from the window at a nominal price. Interesting was to notice the notice board placed at ticket window which had details of offenders and fine collected from them, so ensure you are not creating any mischief there. Spotted a good variety of spiders (in all sizes) just when we entered the zone.
Immediately after a short distance even a small shop offering hot breakfast was spotted and adjacent to it there is a small way which leads to the jungle. Although if you wish not to take that route alternate concrete road is also available to reach the foothills. 
At the foothills it was interesting to observe various boards detailing variety of birds which could be possibly spotted there along with thr Do's and Dont's at the sanctuary. There is a replica of the forest range which details all the possible points and distance from entrance point for all the visitors. It took us around 4 hrs to complete the entire trek, it is quite an adventure with some breath taking views of the valley, chirping of the birds and loads of greenery.
Ensure you carry ample water and something to eat as there is nothing available up there.