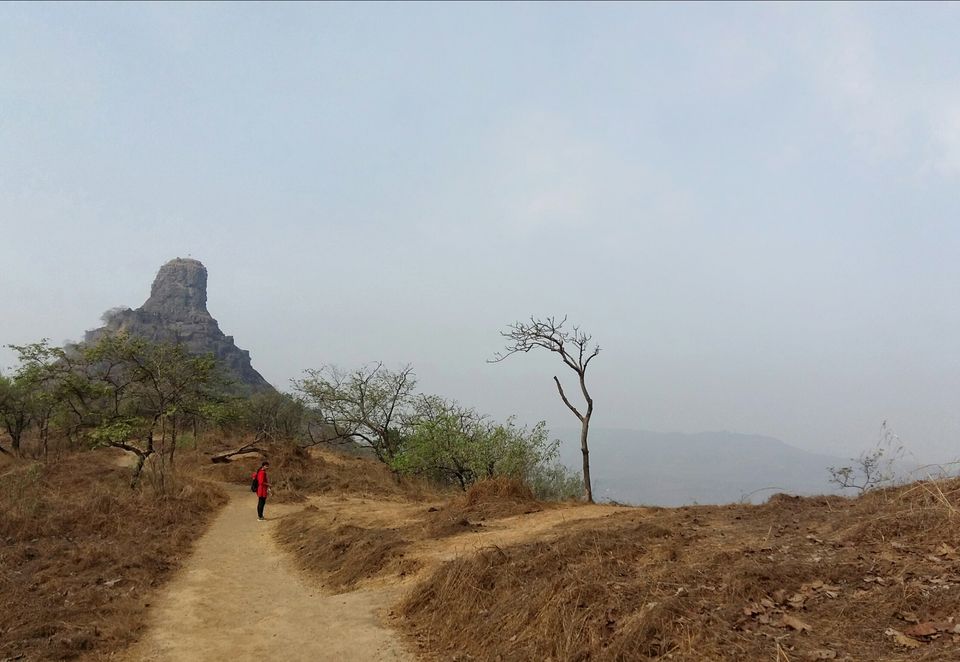 If you're looking for an easy - moderate one day hike near Mumbai/Pune, then Karnala Fort is one of the many treks you should consider. It is a favourite monsoon hangout spot for people who wish to walk through the lush green valley which leads to the fort.
There are treks that require proper guidance unlike Karnala fort trek, which can be done without any guide.
The trek begins from the entrance of the Karnala Bird Sanctuary which is 10 km away from Panvel. You can travel by local buses which run from Panvel bus station to the bird sanctuary or by auto rickshaws.
On entering the sanctuary, a minimum ticket of Rs.30 is charged along with Rs. 100 for a DSLR camera and extra charges for vehicles.
It is advisable to begin the trek by 7.00 am when the sanctuary opens and descend before 5 pm. On an average it takes 2 hours to ascend and 1 hour to descend.
This trek takes you on a walk by the giant roots which are all scattered around making way and on flat open patches through the uneven rocks. The final 10 minute stretch to the top is made up of steps which are so uneven and risky that you need to climb it cautiously and slowly. Once you reach the top, you can witness the panvel highway and tiny settlements with a 360° view. The reward of the hardwork is indeed very pleasing and surreal!
Also, there are 4 shade tents built at intervals on the way and on the top are water tanks which are inaccessible and protected which is why you must carry 2-3 litres of water to keep yourself hydrated. To descend the fort it roughly takes about an hour. At the base there is an eating joint run by local women for refreshment food and drinks.
P.S. No plastic bottles are allowed inside the sanctuary and you may come across Monkeys so Beware! :)
#trekking #maharashtra #budgettrek
For more adventure and travel photos, follow me on Instagram @naini_shah
Happy Travelling! :)