It is like Love, Maybe a long distance one, but it is. The inescapable desire, the deep obsession that leaves the traveller no other choice than to plan his next expedition back to his amoureux- The Himalayas. This next expedition of ours was to Roopkund. Roopkund is a well known pristine high altitude galcial lake that lies in the lap of Trishul masiff in upper Himalayas. It is well known for its mystic and spiritual essence. The trek has every delight for a tasteful trekker. It has Deep forests, splashing rivulets, breath-taking meadows, great campsites, snow and ice, everything wrapped in a package as we climb from 8,000ft to 16,000ft in 5 days.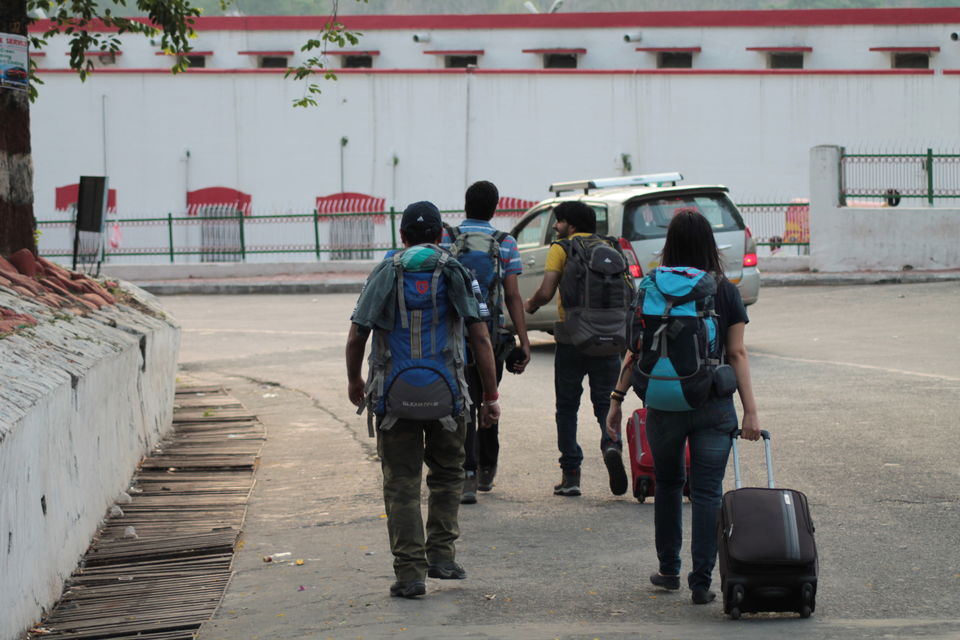 Our Team (minus the photographer and one busy guy)
NOTE : This is a lengthy post. So put on those reading glasses and grab some popcorn as it will take time to load. And please for the sake of the super awesome pictures yet to come, view on a big screen :D.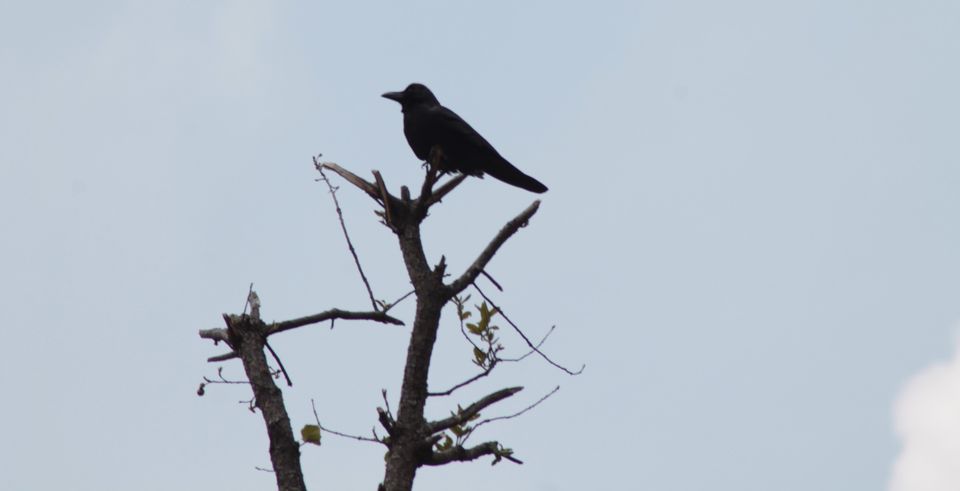 Pahadi Crows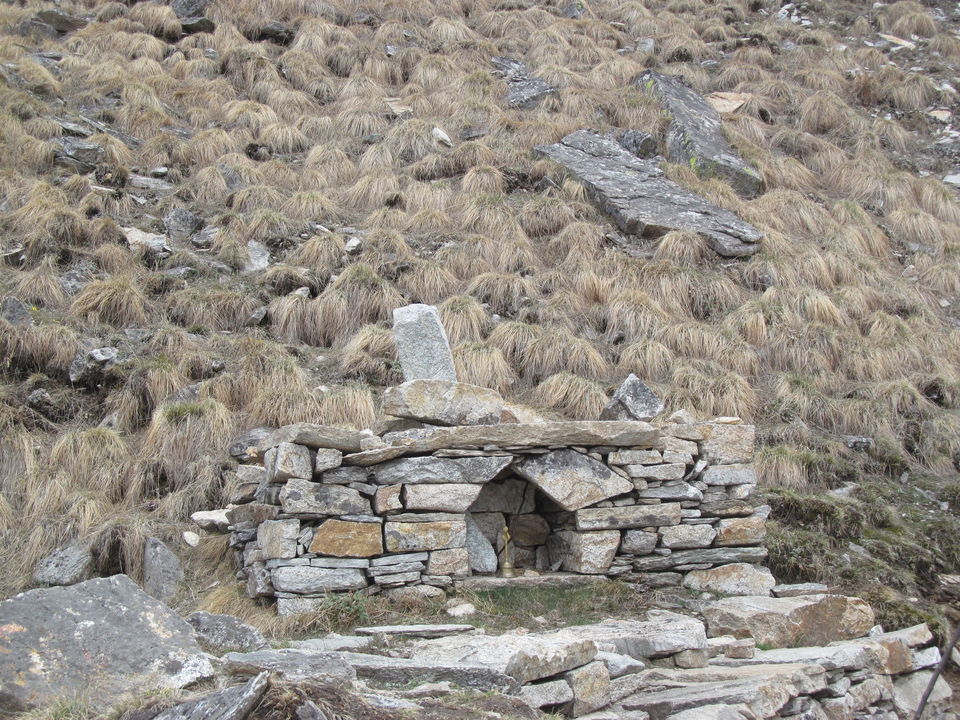 Small Temple in the Mountain
From the Local guides and the book that I was reading ( The Nanda Devi Affair) on the trip. I came across various myths associated with this trail.
Loharjung is named after the demon loha. Who was killed by Goddess Durga or Nanda Devi on the same lands.
Lord Brahma wrote the four Vedas near bedni kund in Bedni Bugyal.
Gohralatauni a place further ahead. It is named so because from here the horses return back due of lack of pasturable lands and rocky paths.
The king of Kumaon took a pilgrimage to Nanda Devi with his dancers. This disrespect made the Goddess very angry and infuriated she cursed the dancers to become Stones. At Pathar-nauchani we can see many big stones connected to the folklore.
There is a temple of Kalu Vinayak at the end of steep climb after pathar nauchani. Legends has it that lord Vinayak (Ganesha ) stood Gaurd as Goddess Parvati was taking bath at roopkund lake.
At our last base camp to Roopkund at "Bhaguwabasa" Goddess Parvati left the tiger for the bath.
Legend says that while Lord Shiva and Goddess Parvati were on their way to Kailash, Goddess Parvati felt thirsty. So Lord Shiva with his Trishul created the Roopkund lake. It was here that the Goddess Parvati first saw herself(roop) in the crystal clear water of the lake. Hence, it is named as Roopkund.
Every 12 years a four horned ram is born in some village and this marks the auspicious beginning the Nanda Devi Rajjat Yatra. This Yatra is done by thousand of villagers to pay offerings to Goddess Nanda. The yatra ends in Homekund. The local undertake this harsh journey barefoot from Bedni Bugyal to Homekund. This Yatra unites both the Kumaoni and Garhwali communities of Uttarakhand.
The biggest mystery is of over 500 skeletons in the lake. These are believed to be of the travellers who lost their way somehow. These skeletons date back to 1000 AD. As the lake is at the confluence of three ridges, someone falling from the ridge is most likely to fall in the lake. But local guides tell a different story. Once the king of Kanauj - Raja Jasdhawal undertook Raj Jat Yatra along with his wife. Who near roopkund gave birth to a child. Goddess Nanda Devi considered it a sacrilege in her domain and sent down a hailstorm. Raja's people were caught in it and perished in Roopkund.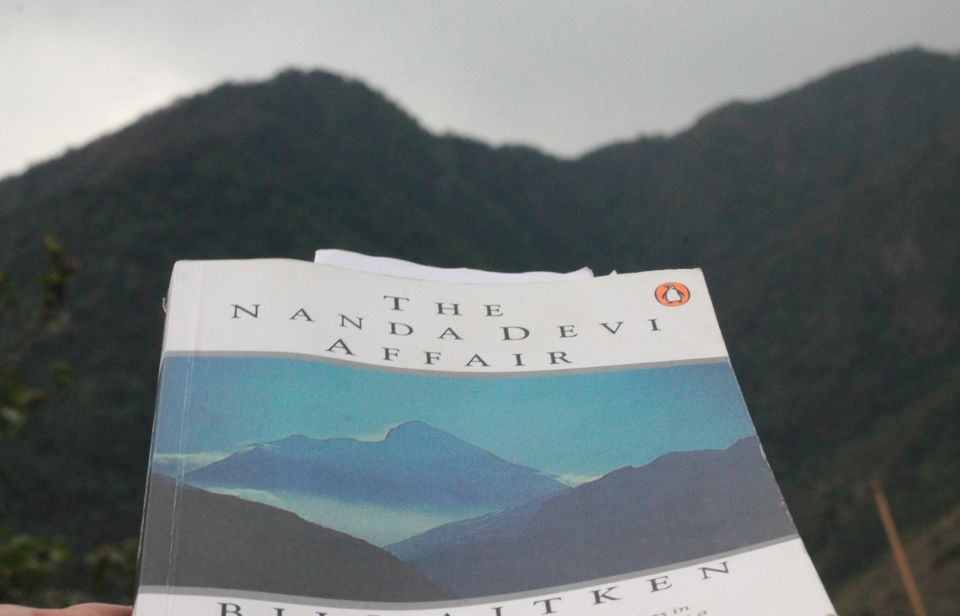 The Nanda Devi Affair