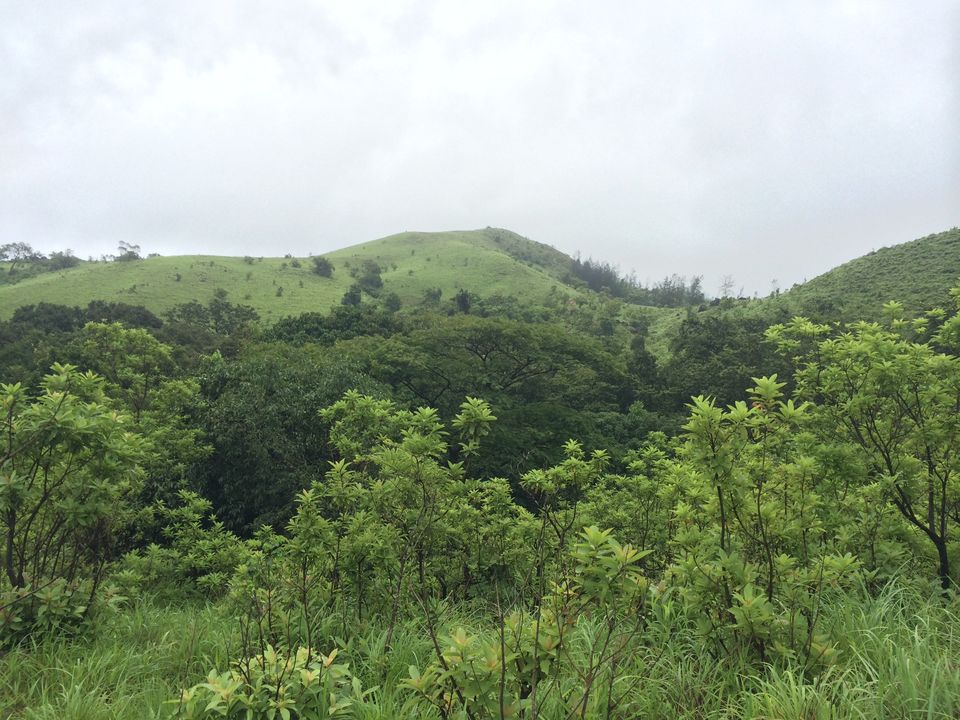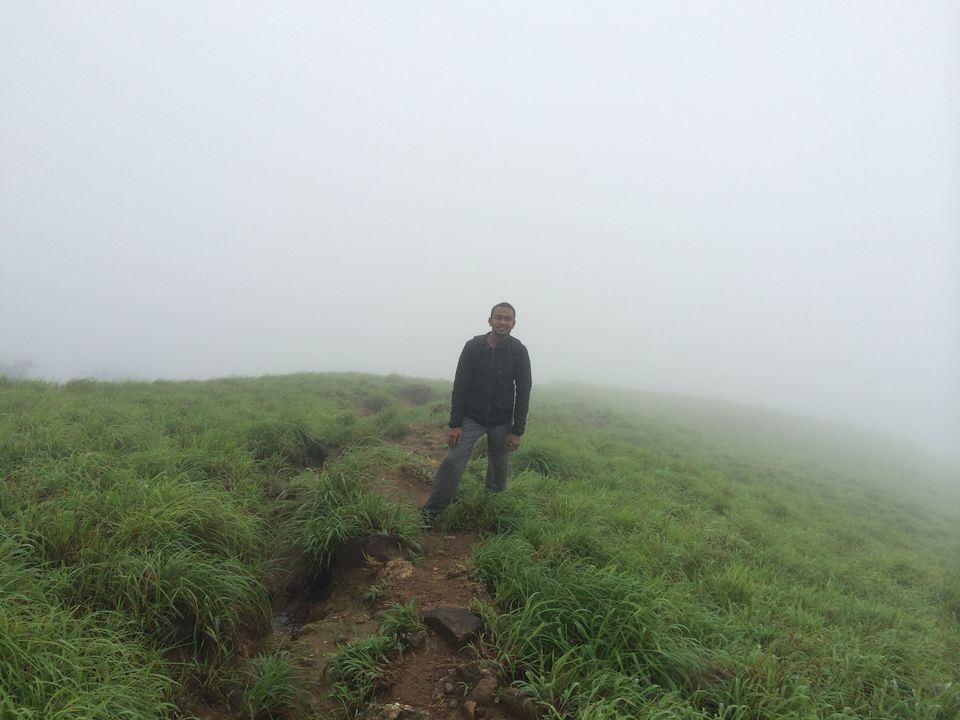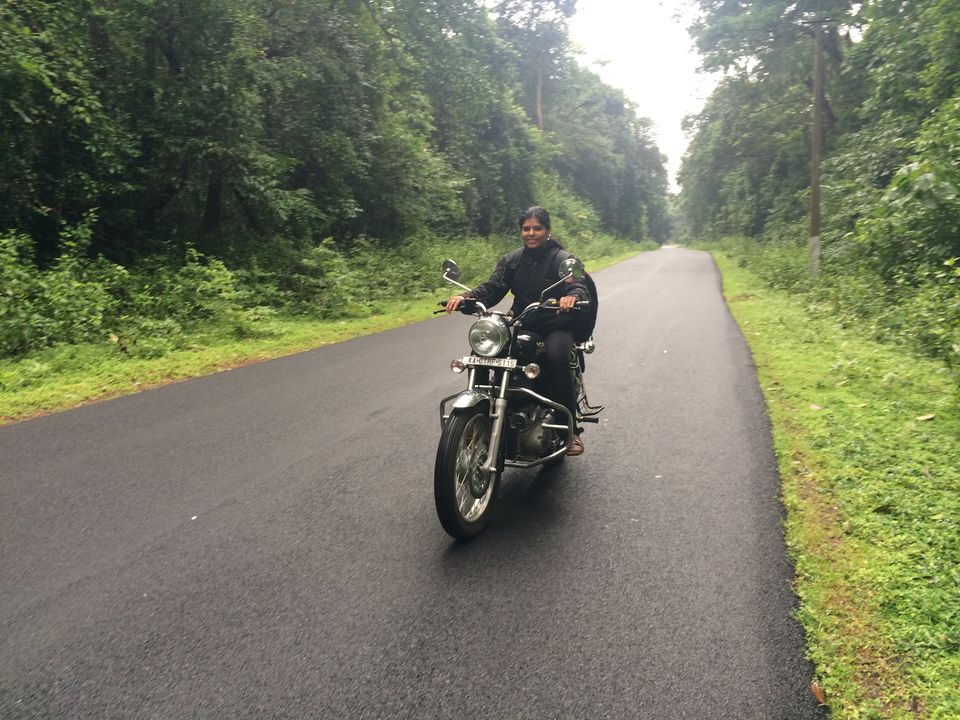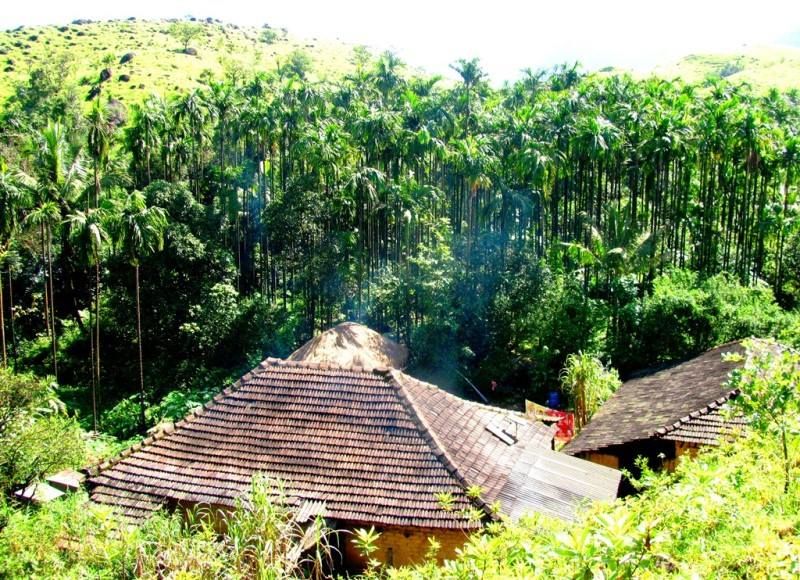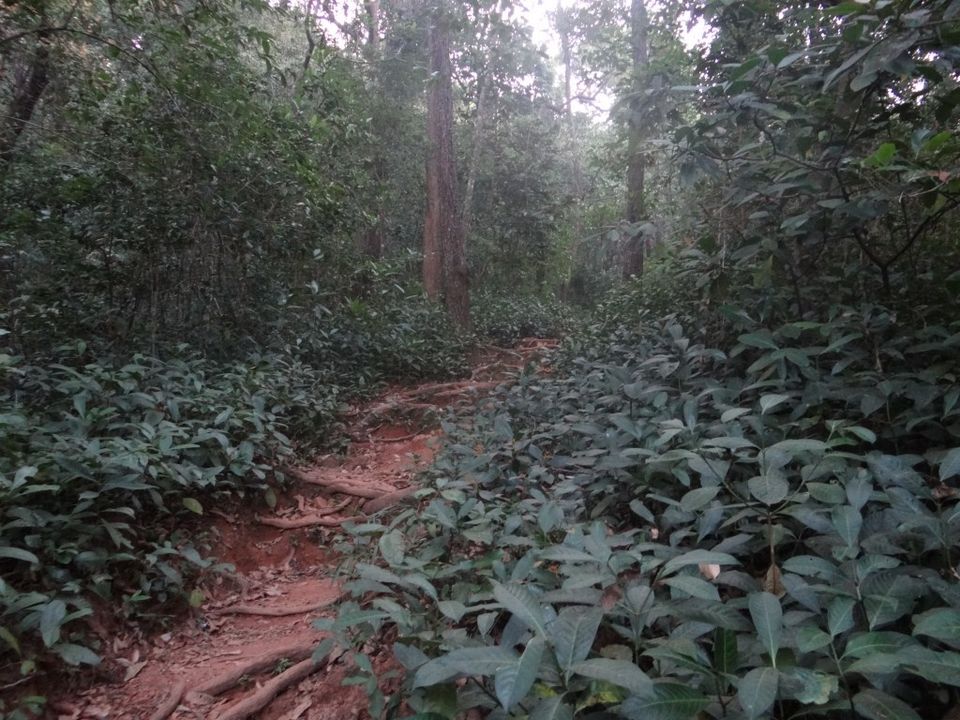 Located in the southern part of Western Ghats, the landmark is the Kukke Subramaniam temple. The buses are available from Bangalore very frequently. Most of the buses start at night and will make you reach Kukke subramaniam by 5 -6 in the morning.
Our trek had a pre-adventure of bike ride from Bangalore to Kukke Subramaniam. myself and my friend Joe (Female Rider) started from Bangalore at 5:45 p.m on Friday by two royal Enfield bike. Reached Hassan by 10 p.m. covering the distance of186km. The road is nice and smooth. The monsoon had to offer downpour almost throughout the ride. The dinner could be eaten at available Kamath hotels on the way though we had at a local place which was not very great.
A little inside the city of Hassan, we stayed in the hotel named Mayur for 884 rs. per night. The hotel is clean and decent.
Next day morning, as always against our planning of starting at 5 a.m., we started at 6:30 a.m. from Hassan andreached kukke subramaniam by 9 a.m. covering a distance of around 95 Km.
Here we stayed in a hotel named Sharanya Residency. The cost of the double room per night was 750 rs. We would not suggest this room so instead of doing the mistake we did, we suggest you Rai Residency to stay. Why, first this is closest to the trek route, so once you are tired, you don't ve to walk the straight road instead just get into the hotel, the moment you are out of the trek. Second, it has a homely feeling to itself. To reach this place, Come to the road of temple, take the first right (ask anyone for KP trek start, walk a bit further and on your left you should find Rai Residency).
Similarly, we had the breakfast at a horrible local place so for breakfast, lunch or dinner we would suggest a restaurant in front of kukke subramaniam temple name Neosubramaniam. (This seems the best in the lot).
Once from Rai residency you walk few meters, you see a gate on your left, get inside the gate and get started with your strenuous trek. Unlike some of the other treks that I have done in the past, this trek is difficult right from the start. If you are going for trek, you definitely must have done your ground work. Hence this information would be stale that you have to cross 4 mountains.
After you cross First Mountain which is steep and full of stones, you shall reach Bhattramane house, who can serve you lunch of rice and sambhar and butter milk for 50 rs. From here once you start your trek back with full stomach, you will find forest department office where you have to give in all your details, address, name etc. and pay 200 rs per person as the permit fee.
Now the 2nd mountain start which is mostly a grass land. 3rd mountains is yet again stony and steep path. Due to heavy winds and rain, we couldn't complete the trek and had to come back from 3rd mountain. But from my past experience I can tell you that the fourth mountain is more like a rock climbing experience as there is a kind of monolithic stone which you have to cross.
This trek is a perfect place to do your camping with tents and friends. There are multiple places available to put your tents. There is a small lake; by its side would be one of the ideal places to put your tents. A general itinerary for this trek should be Start Friday night, reach Saturday morning, start the trek, camp on summit in the night, trek back Sunday morning and take the bus in the evening. As we were on the bikes and we couldn't complete the trek due to poor weather, hence we started back the same day and reached the hotel in the Kukke subramaniam the very same day. We slept our heart out with pains in our leg. Next day after nice sleep, we started back with our ride and reached Bangalore by 3 o'clock as we were generally riding at the speed of 80 km/hr.
On an average this trek should cost you around 2-2.5k including bus tickets, stay and food. If you ride from Bangalore, then considering the petrol cost the trip cost would increase to around 3.5- 4k.
Suitable time for KP: Depends on you. J. But summers would be ideal as you can go on the top but summers can be painful also when you have to do a difficult trek with sun on top of your head.
Monsoons: Awesome weather, amazing rain so you never feel hot but then you can be unfortunate like us to not reach the summit.
Things to carry apart from your usual toiletries, clothes and eatables, our suggestion
· Rain coat
· paper soap
· umbrella
· news papers ( to light fire)
· polythenes ( to carry your clothes into and your trash)
· sleepers
· knife
· tents
· sleeping bag
· torch
· Match box
· Candle
· Kerosene oil
· Vessel if you want to have maggi of your life
. Please note, there many leeches. so please cover your leg properly
References:
http://en.wikipedia.org/wiki/Pushpagiri
http://www.ksrtc.in/site/
http://www.bmcindia.org/events/bmc-trek-to-kumara-parvata.html