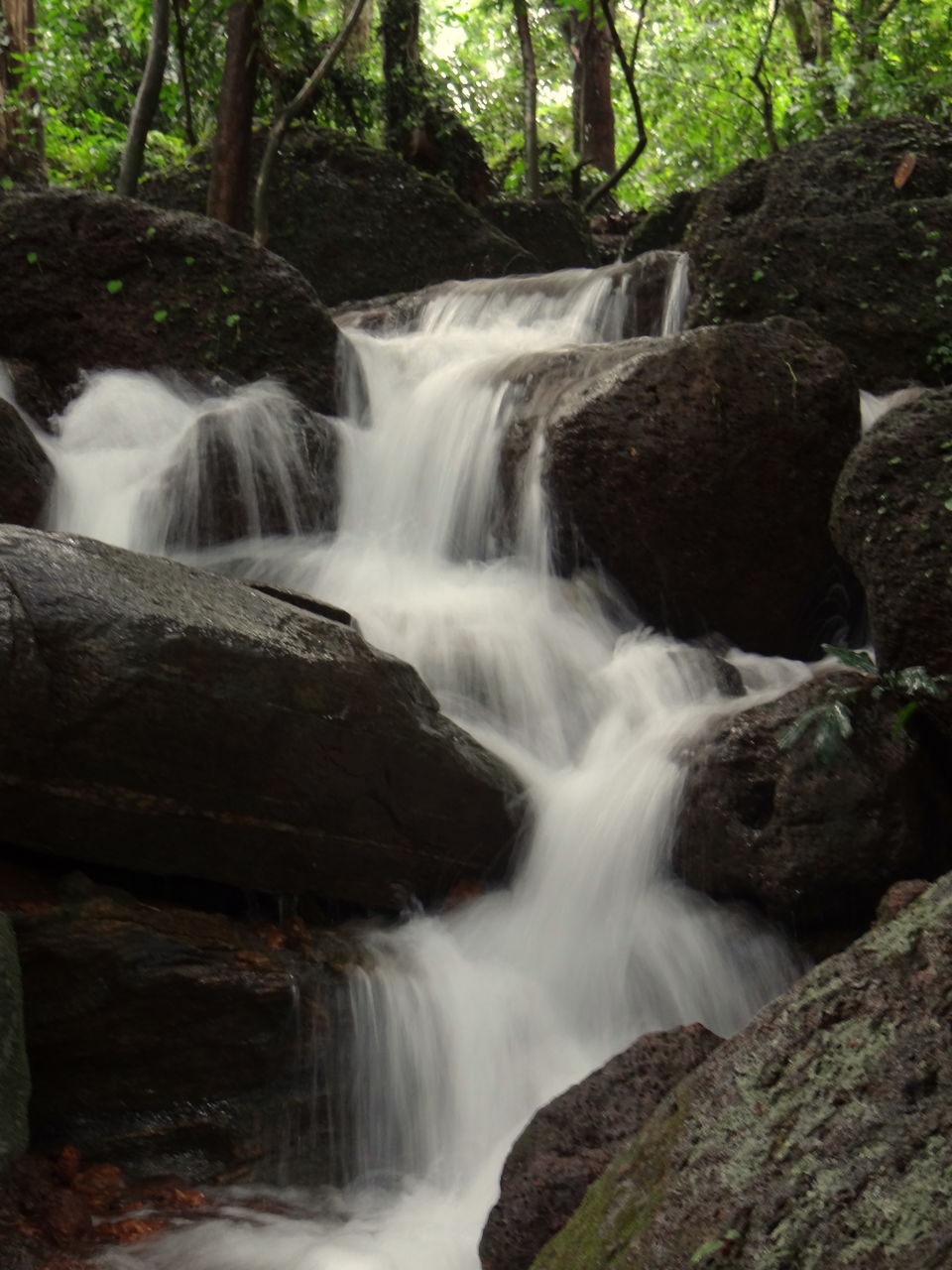 Karnataka is a state that is full of surprises. We consider ourselves lucky enough to have spent 2 glorious years of our lives in this gorgeous state. That's when we happen to unearth the gems this state in Southern India had to offer to us. While Karnataka offers a lot in terms of magnificent forests, pristine beaches and rich cultural history, it played one card that totally won all our hearts, its fantastic waterfalls.
It rains for at least 6 months in coastal Karnataka, the part where we spent our time there. This coupled with the hilly terrain of region makes it an ideal location for waterfalls to sprout up when it rains. Due to heavy rains in peak monsoons, most of the waterfalls are closed due to high volume of water in the rivers, however, once the rains recede, it is a perfect time to witness the beauty of the waterfalls up close. Here are 7 waterfalls that are definitely worth visiting post monsoons.
1. Jog Falls, Shimoga
This one needs no introduction. They are the second highest waterfalls in India and totally worth every dime you spend to reach there.
Thundering down from a mammoth 1000 feet, these waterfalls formed over the river Sharavathi divide into 4 separate streams, with each stream having a name of its own owing to its characteristic. Raja is the tallest stream with gushing flow, Rani is right adjacent to Raja and relatively milder flow, Roarer is the stream with the highest decibel and Rocket is named because of its shape in form of a rocket. Can you figure out the falls in the picture? Let us know in comments if you do.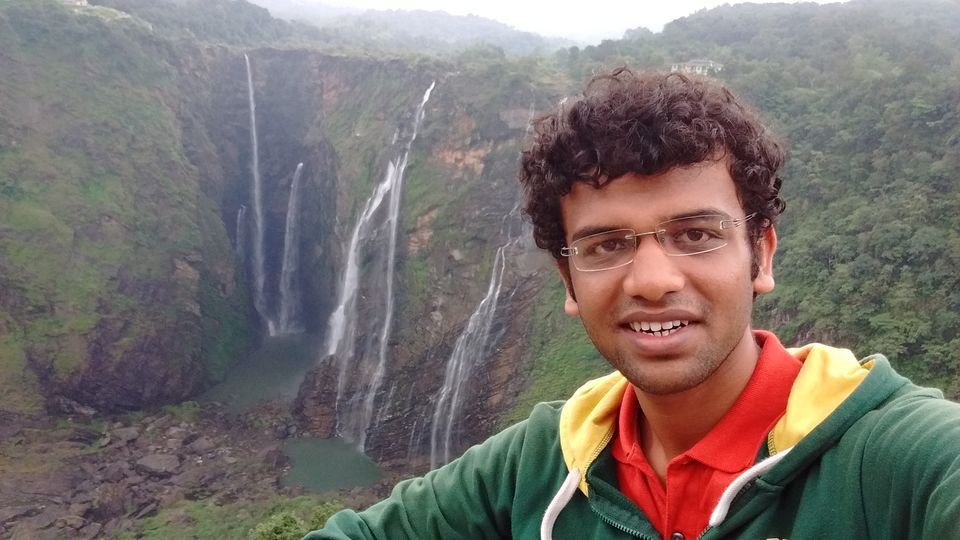 When the flow is low, you can hike down around 900 stairs to the base of the falls and experience the thunder of the falls with splash on your face. That one moment definitely wards off the tiredness of the hike down hill.
2. Kudlu Teertha Falls, Agumbe
Nothing pleases more than a refreshing dip in the waterfall, surrounded by lush green foliage with birds chirping melodiously in the surroundings. It is every nature lover's dream. And you can live that dream at this hidden waterfall in Karnataka, Kudlu Teertha Falls, which we feel is one of Karnataka's best kept secrets.
The falls are love at first sight. Why won't they be, for you witness water plunging from a height of 100 feet straight into a pond. As you stand there adulating the beauty of the place, a spectacle is served on your dish in the form a rainbow, right at the base of the falls, increasing the beauty of the falls.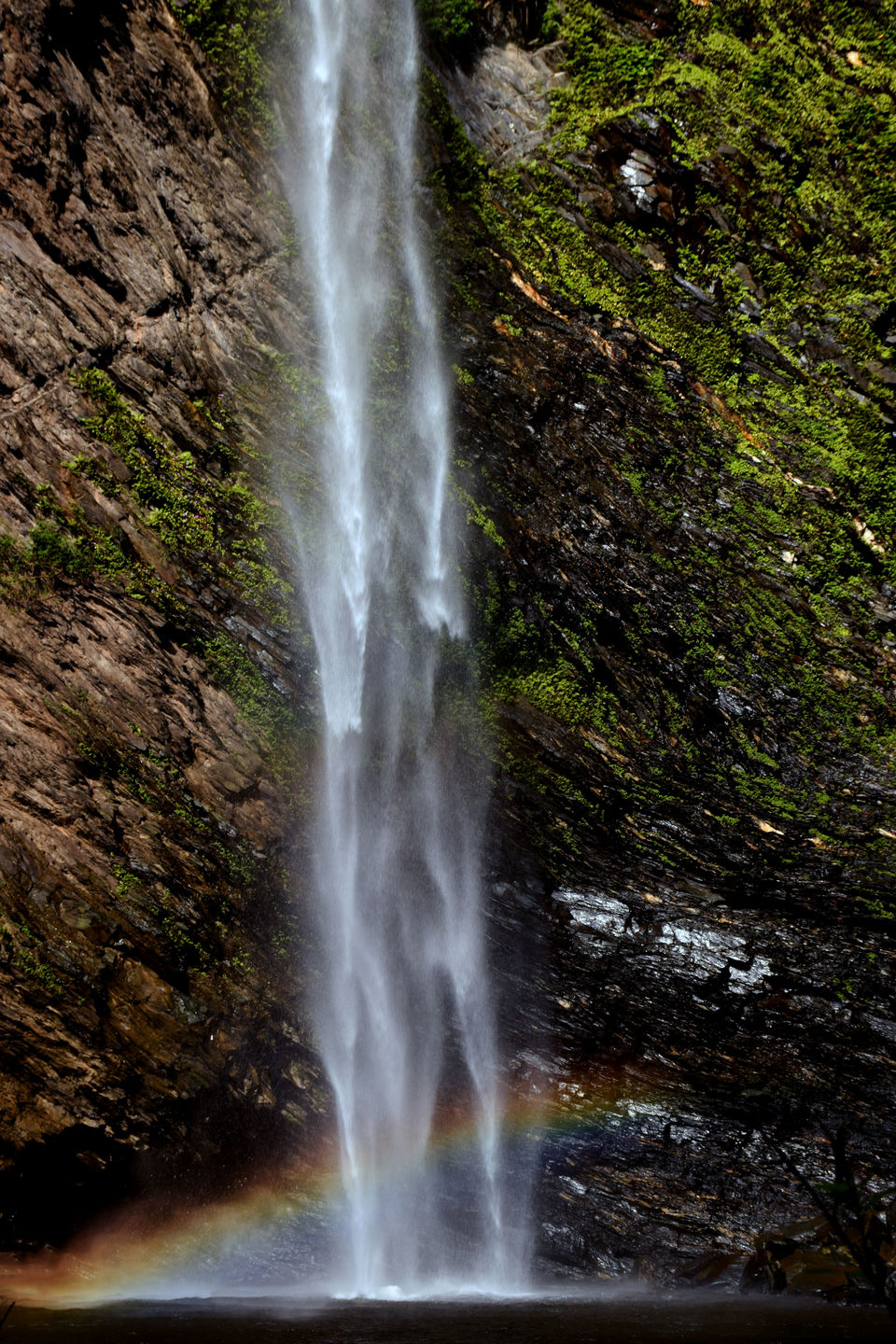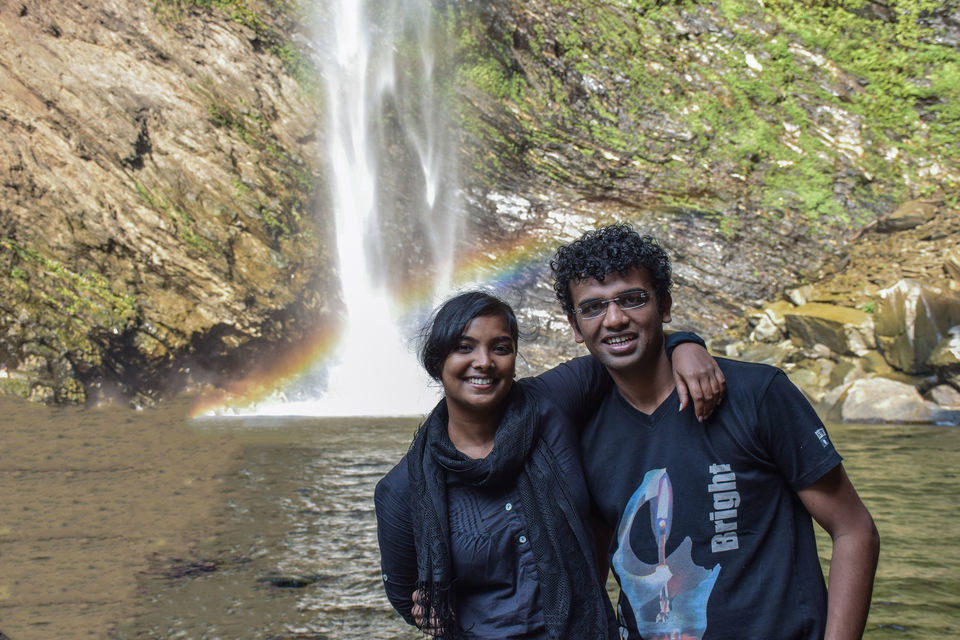 The water of its pool is as refreshing as it can get, a dip in it surely cleanses your soul, this is what the locals believe, and we agree to it completely. if you are passing by highway 169A, do take a detour near Agumbe and get awed by this gem of a fall.
Read more about Kudlu Teertha Falls here.
3. Arbi Falls, Manipal
It rains a lot in Manipal, and a lot actually means a lot. And the hilly terrain of the place carves out a perfect pavement for the rain water to flow down hill thereby creating an eye-pleasing waterfall.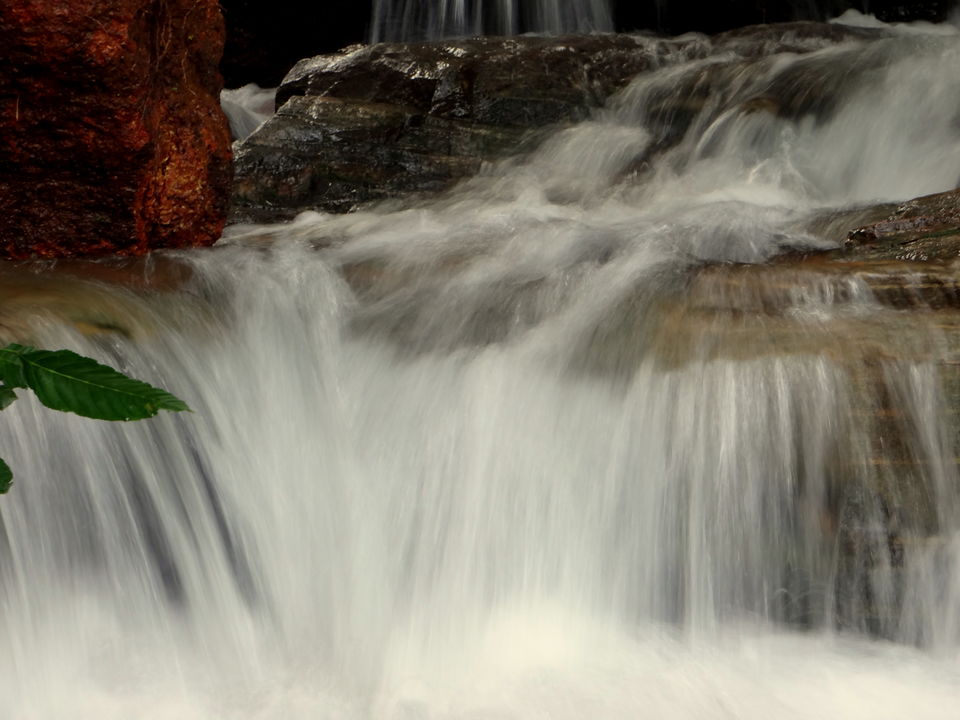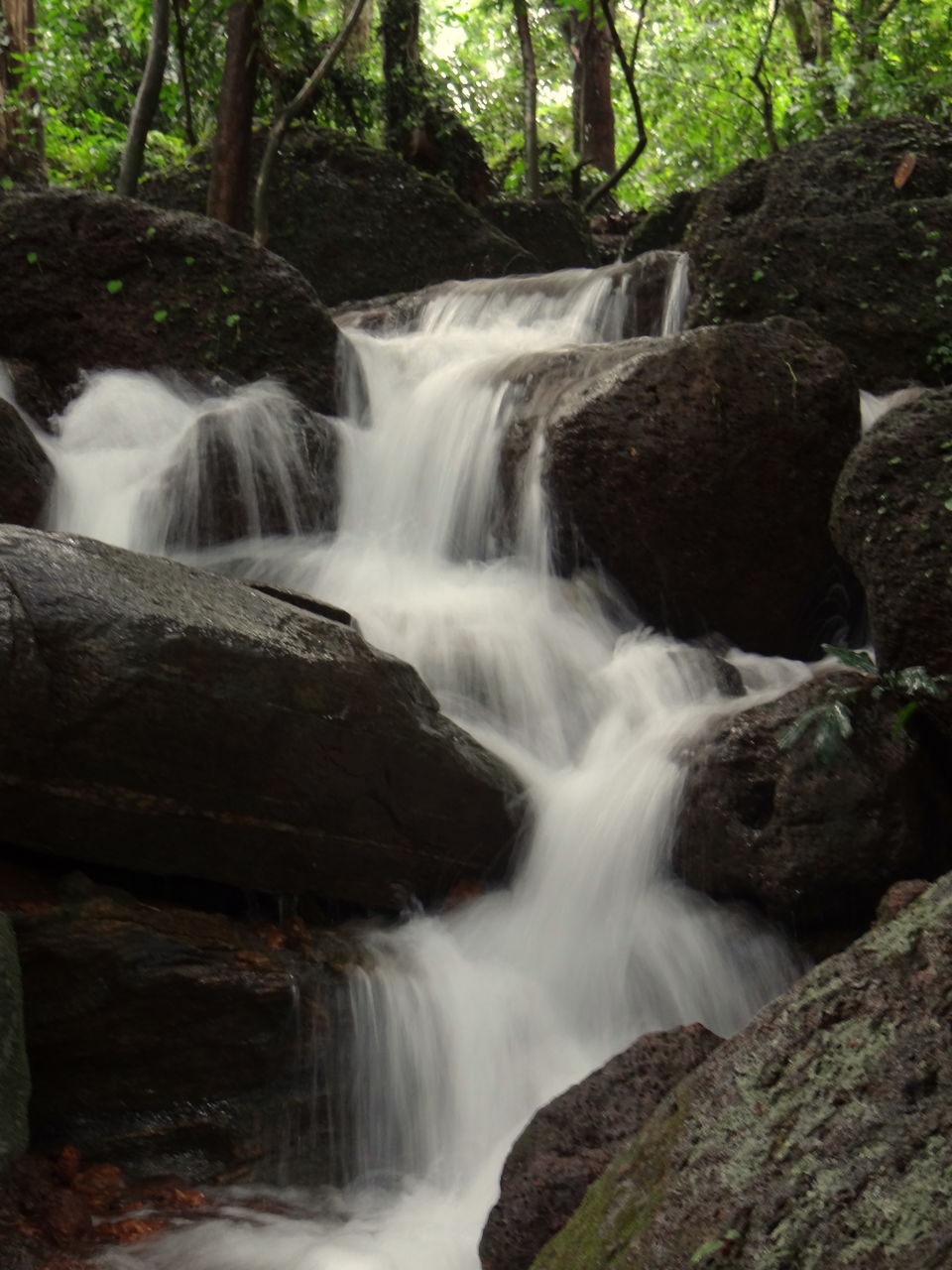 Hardly 5 km from Manipal towards TAPMI campus, these are also known as Manipal Waterfalls, and is easily accessible by road. Once at the base of the hill, you take a small hike following the water trail and sometimes you might get amused as if you have witnessed something so simple and scenic that you want to frame it and use it as your desktop wallpaper.
4. Jomlu Teertha Falls, Belve
Just 40 km from Manipal, a cluster of small waterfalls forming over the river Seetha, located in an extremely quiet place called Belve, over the time, have formed trenches giving a feeling of a natural Jacuzzi right next to a waterfall. One can surely practice meditation here, for one thing is sure, there ain't any disruptions in the middle. It is pure bliss!!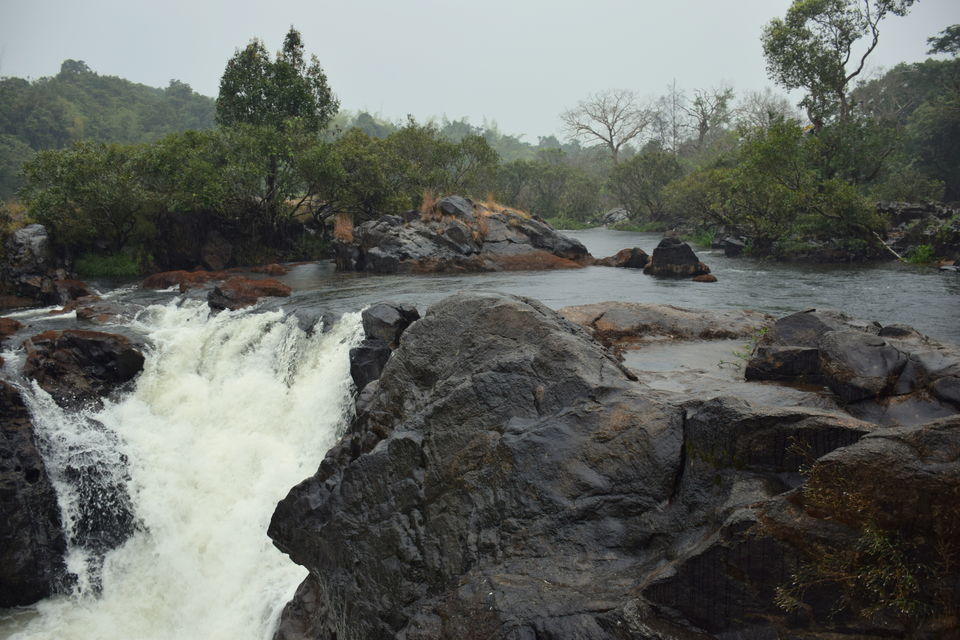 5. Kadambi Falls, Kudremukh National Park
As I said in an earlier article, great things happen to you when you least expect them to happen. And it has become a norm for us around waterfalls. On a rainy day, while passing through the dense forests of Kudremukh, from out of nowhere we get face to face with Kadambi Waterfall.
Gushing around the bushes inside the Kudremukh National Park, this fall, dropping from an altitude of 30 m becomes a pit-stop for the passersby. And only a person not having any interest in life would not stop by at such a sight! A true feast for the eyes!!
6. Sirimane Falls, Agumbe
There are certain places that are not very appealing, but somehow you find an instant connection to them. For us, Sirimane Falls holds that position, maybe for the fact that it was our first trip together as a couple.
Deep in the heart of the western ghats, is this gentle waterfall. Situated 15 km from Sringeri, an ideal place to have fun in water. Taking a dip won't clear your sins, but will definitely rejuvenate your mind, body, heart and soul. The reservoir is safe for bathing, a must do when you visit this place!
7. Abbey Falls, Madikeri
A popular place in Coorg where river Kaveri drops for about 70 feet over wide rocks creating a spectacular view. While the height is not much compared to other waterfalls in Karnataka, Abbey Falls has wider fall area that creates spectacular views and its proximity to Madikeri city makes Abbey Falls desirable and easy to access.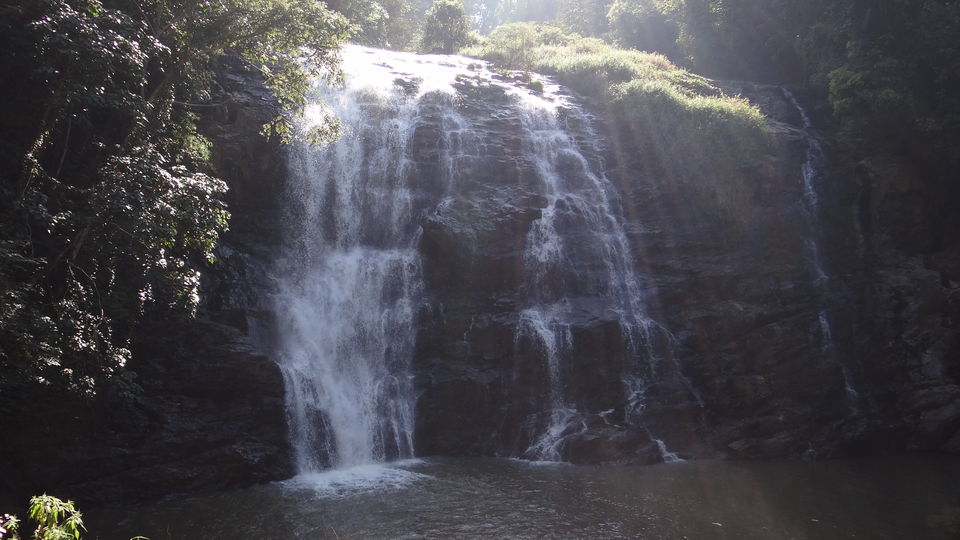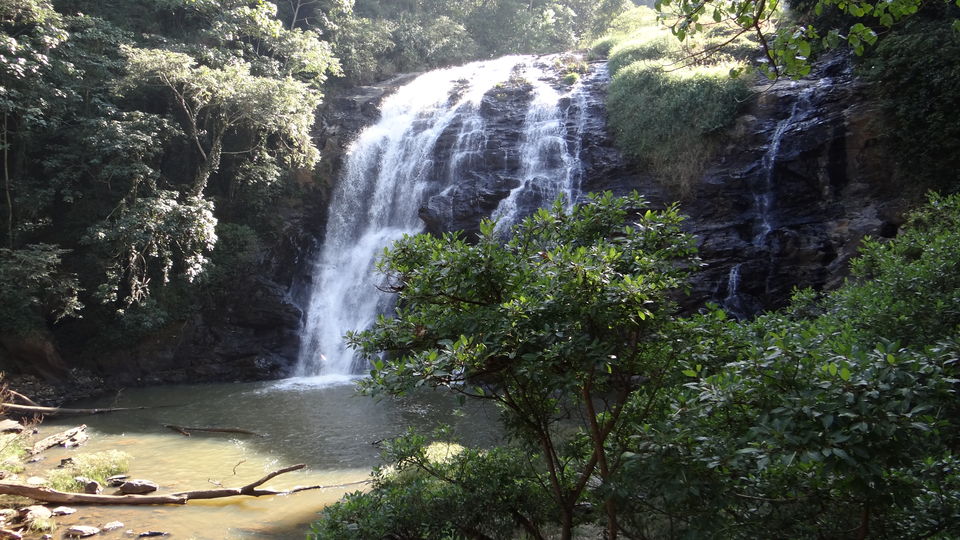 This refreshing waterfall gushes and pounds on the rock with full force especially during the rains and the roars echoes in the valley. The entire set up is gorgeous and looks right out of a storybook.

There is something about these waterfalls that makes them so special. Waterfalls are pleasing, they are charming and they uplift your spirit by a mere mention of its name. The sound of the gushing water is like a symphony created by a music maestro, the splash of the cool waters on your face revitalizes you thoroughly and a dip in its pools cleanses and wards off all the stress of your routine life. And we are highly indebted to Karnataka for providing us with such wonderful gem like waterfalls.
Ready to travel for free? Earn credits and redeem them on Tripoto's weekend getaways, hotel stays and vacation packages!
All Images in the article belong to the author and are subject to Copyright.